Riding a train from Sendai for an hour and a half. Today I came to the famous Ishinomori Shoutarou memorial house located Miyagi prefecture ishinomaki city.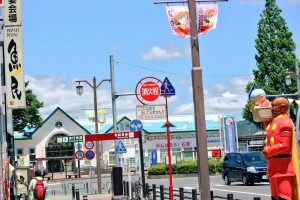 The object is to go to the coffee shop made by high school students named Ishinomaki coffee shop.
The name is very uniqe and the concept, logo, meau, spatial design was planed by the high school students who operate the coffee shop.
In 2011 ishinomaki city's damage was huge from the east Japan earth quake. It was a social problem for young people going out of the city after the earth quake.
From the desire of bring a morewith  spirit to ishinomaki, having more young people to conecet the local people  is the reason ishinomaki coffee shop was made.
In the meau there is curry with fresh fish, pasata and the speciality of Ishinomaki green tea.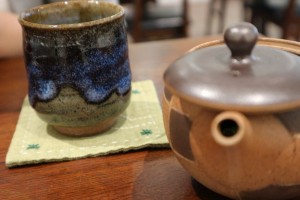 Japanese tea stewar is stationed. You can expirience a proper Japanese tea. Also you can enjoy a fantabulistic time.
 You can use free Wi-Fi!


The shop has a lot of space with a tranquil atmosphere.
Acroed the road from Ishinomaki station it is located in the first floor of the city hall. If you get off the train try out this coffee shop as to plan your next stop of your trip.
Extra info


Grilled donuts. The outside is  crispy the inside is soft.
It's not fried and heathy. It is good for a small appetite.
いしのまきカフェ「 」
HP → http://doorwaytosmiles.jp/
Facebook → https://www.facebook.com/ishinomakicafe
Twitter → https://twitter.com/ishinomaki_cafe