Caw Tongue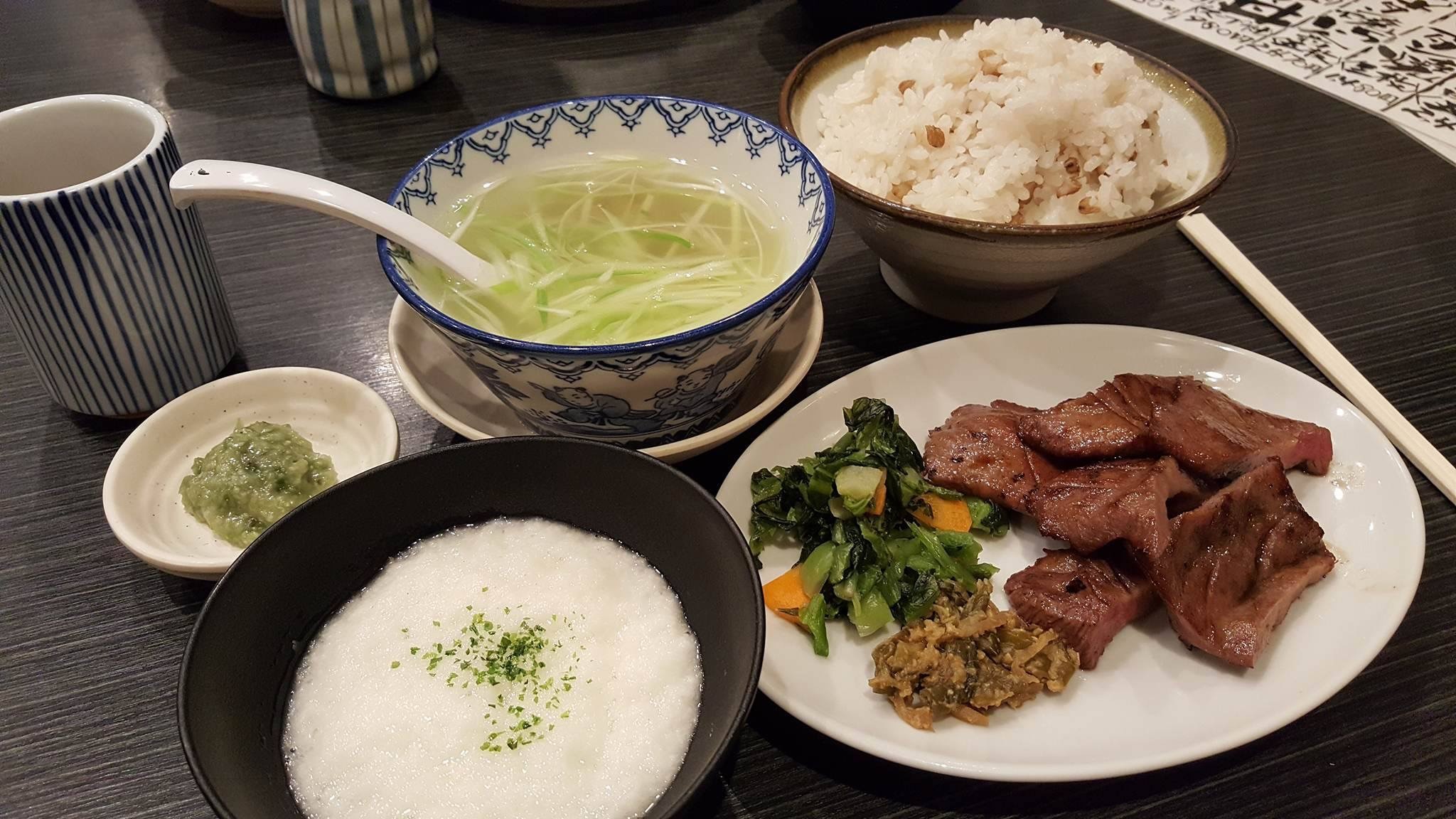 For our first stop we dropped into Tsukasa, one of Sendai's most popular and best regarded restaurants for trying the local dish, Cow Tongue.
I remember the first time someone mentioned it to me, I was hesitant to try it, due to the image I had in my mind of what it would look and taste like (I quite literally pictured a Cow's tongue).
Fortunately, not only does Gyutan not look like an actual tongue, but it also tastes amazing as well, thanks to lean and chewy texture. The first thing you'll experience when it's brought to your table, is the strong meaty smell, and you'll find the it glistening in the light, on account of it's highly oily appearance. Add a dash of wasabi on top and you're all set to go, with the wasabi offering a pleasant brief spicy aftertaste along, to the highly salty Gyuutan.
For about ¥2,000 I was able to get a small pile of Gyutan (1.5 people size), a large bowl of rice, a delicious bowl of Tail soup and a bowl of Tororo (とろろ), potato which has been mashed and beaten into a thick sauce, which tastes outstanding when poured over rice. It was an excellent meal, and the sort of meal that makes a fine monthly treat.
Tsukasa is about a five minute walk from Sendai station (details below), but if you're in a hurry there are also a few restaurants on the basement level in Sendai station. You can expect to pay between ¥1,000 – ¥2,000 for a set.
But whatever you do, make sure you try it if you're passing through the area!