MUKISOBA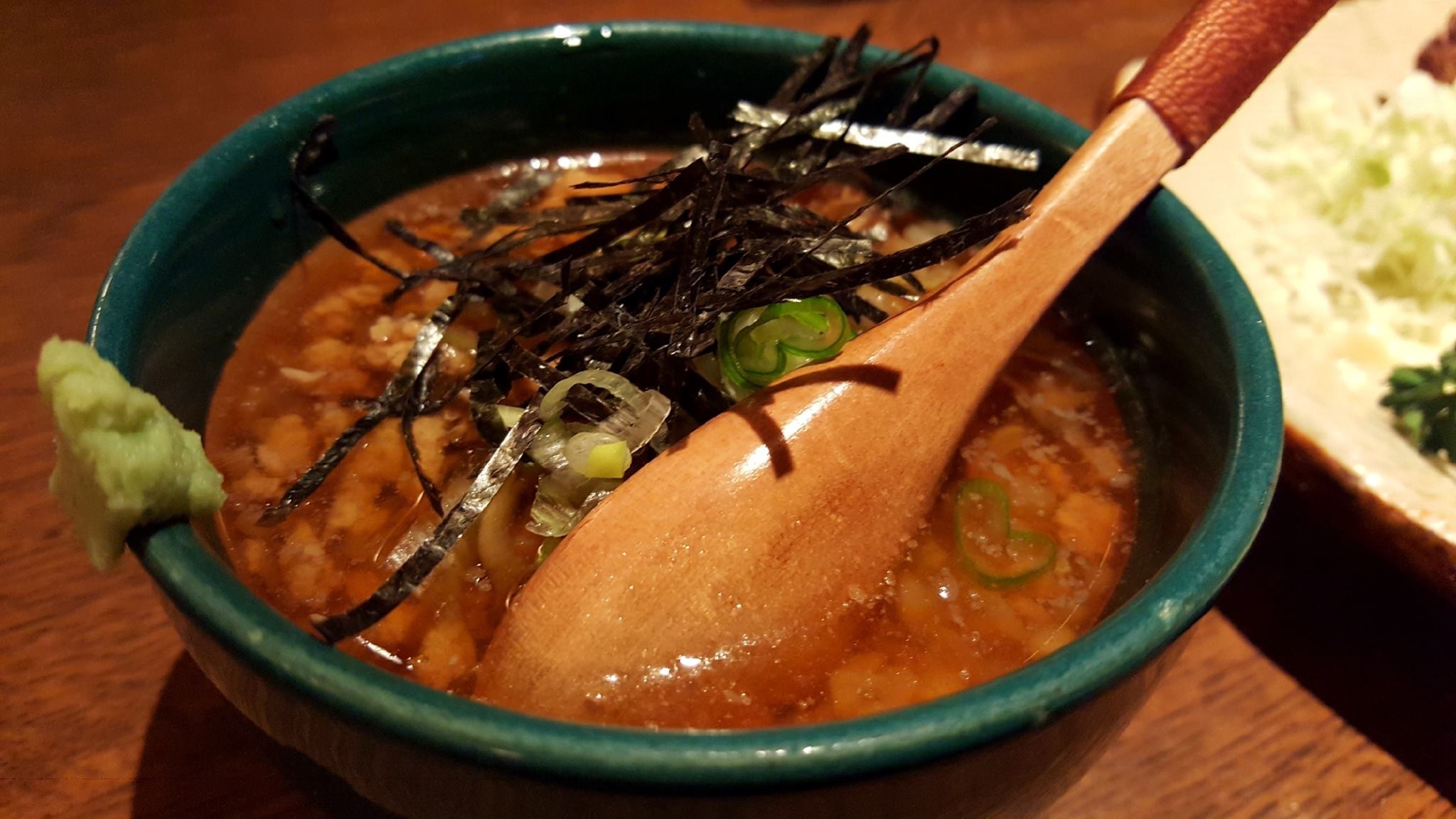 Muki Soba is a Sakata local delicacy; Muki means "peeled off" as the skin of round buckwheat is peeled off before they are boiled and although it is called 'soba', it is not the standard long noodles. The soup comes full of these small piece of buckwheat, mixed in with fish soup, small pork pieces, onions, seaweed, miso soup, and wasabi on the corner of the bowl.
Whilst I wouldn't consider Mukisoba a main course, it works well as a side dish in an izakaya setting. Even if you feel full after a great dinner, the mukisoba is really easy to eat as it is very light. We can mainly taste the fish soup and onions. As the pork is cut in very small pieces there is no fat so the soup is healthy to drink.
The wasabi is here to add more spices to the soup according to your taste. If you don't think the soup has taste enough it is enjoyable to mix it to the rest of the dish. Personally, I preferred my mukisoba with a hint of wasabi in it.
WHERE: Garachan no Inaka, がらちゃんの田舎
ADDRESS: 650-4 Akihocho, Sakata, Yamagata Prefecture