FUKUSHIMA DUMPLINGS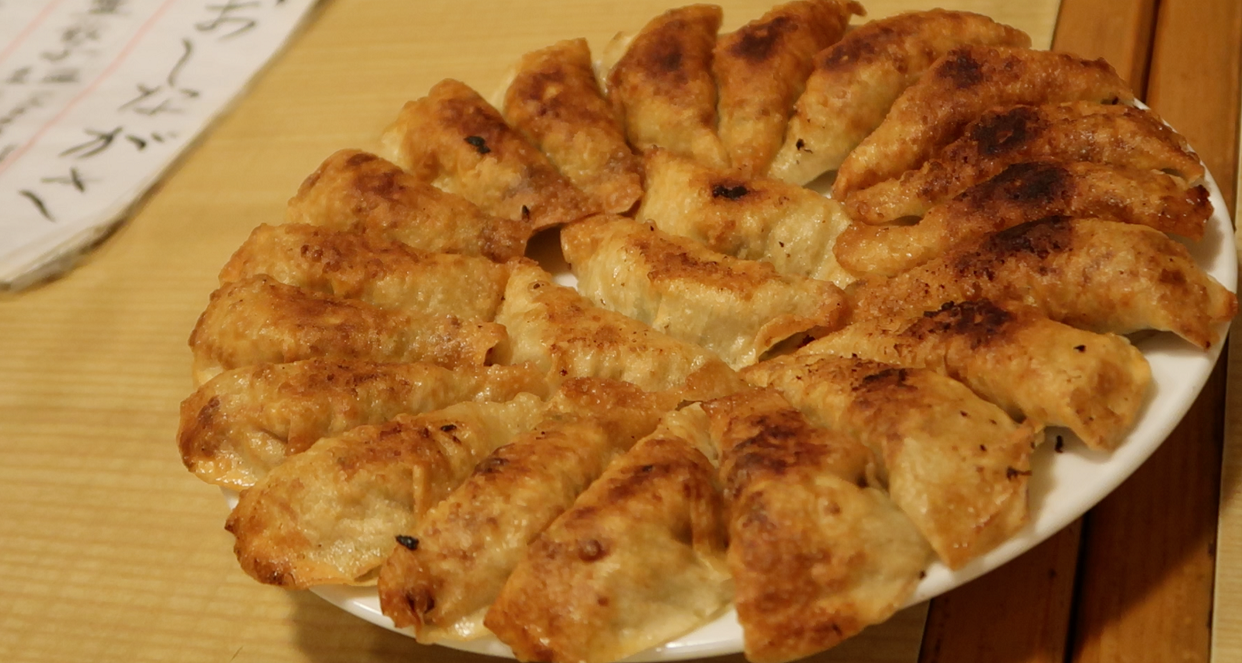 You know a restaurant is going to be good when you walk in and see a photo of the Japanese Prime Minister, who's recently visited, nestled next to the door way.
Gyoza no Terui is a relatively inconspicuous Gyoza restaurant in the mountains on the outskirts of Fukushima city. From the outside it looks like a large ramen shop – but the moment you walk through the doorway, you'll notice at least half of the customers within have a huge plate of Gyoza in front of them.
The Gyoza came in plates of 20 and between my friend and I, we were able to get through 40.
Gyoza no Terui's dumplings contain 70% vegetables, 30% meat (pork) and have a beautifully crispy outer shell, with a soft underbelly. Few things can beat the satisfying crunch of piercing through the Gyoza and letting the minced meat and vegetables within burst out from within.
Be sure to dip them in a soy sauce and vinegar first, to really appreciate them – and be warned they're fantastically addictive.
Above all, they're easily the best gyoza I've ever had.
– I can see why Shinzo Abe went for dinner.
WHERE: Gyouza No Terui Honten
ADDRESS: 1-21 Nishikicho, Iizakamachi, Fukushima