SOBA AND ONION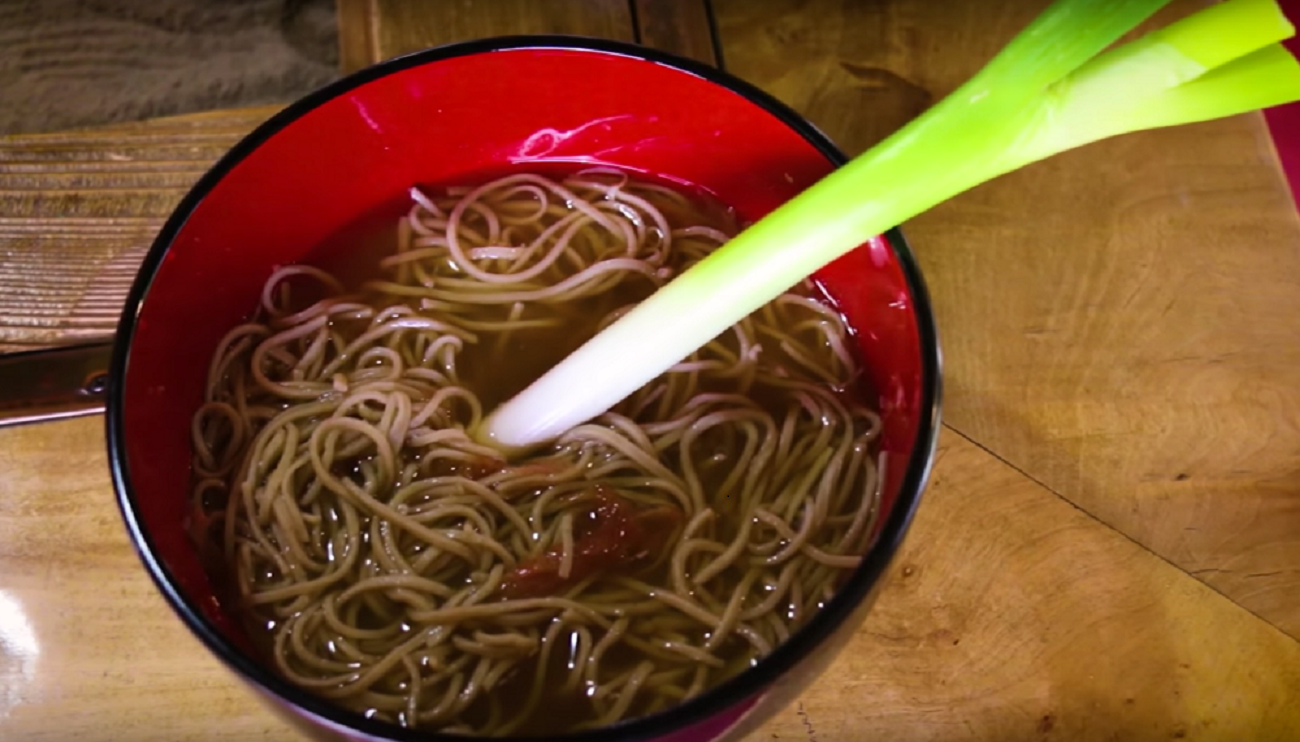 Hidden away in the mountains of Fukushima is an old town that was once a stopping off point, for travellers going from Edo (Tokyo) up into Tohoku. Setting foot on the main street of Ouchijuku, is the closest you'll come to feeling like you've gone back in time in Japan, as you stroll passed traditional thatched roof buildings, a glistening steam running along the side of the road, and an absence of overground telephone and electricity cables, so commonly found down most streets in Japan.
If going back in time and admiring the beautiful view of the thatched inns and taverns isn't enough of an incentive to visit the town, then it's somewhat unconventional dish might entice you.
Order a bowl of soba noodles in Ouchijuku and you'll find the dish comes with a long spring onion, which you use to eat to noodles. I like to think of it as an edible utensil; as you work your way through the bowl of warm soba noodles, each bite will make your eating utensil shorter and shorter.
That said, the onion isn't simply decoration – the spicy, sharpe taste of the onion, really injects some serious flavour into a mouthful of warm soba noodles and ultimately, you'll leave Ouchijuku trying to think up similar foods that'd work well as edible utensils.
WHERE: Matsumotoya, 松本屋