KENCHIN UDON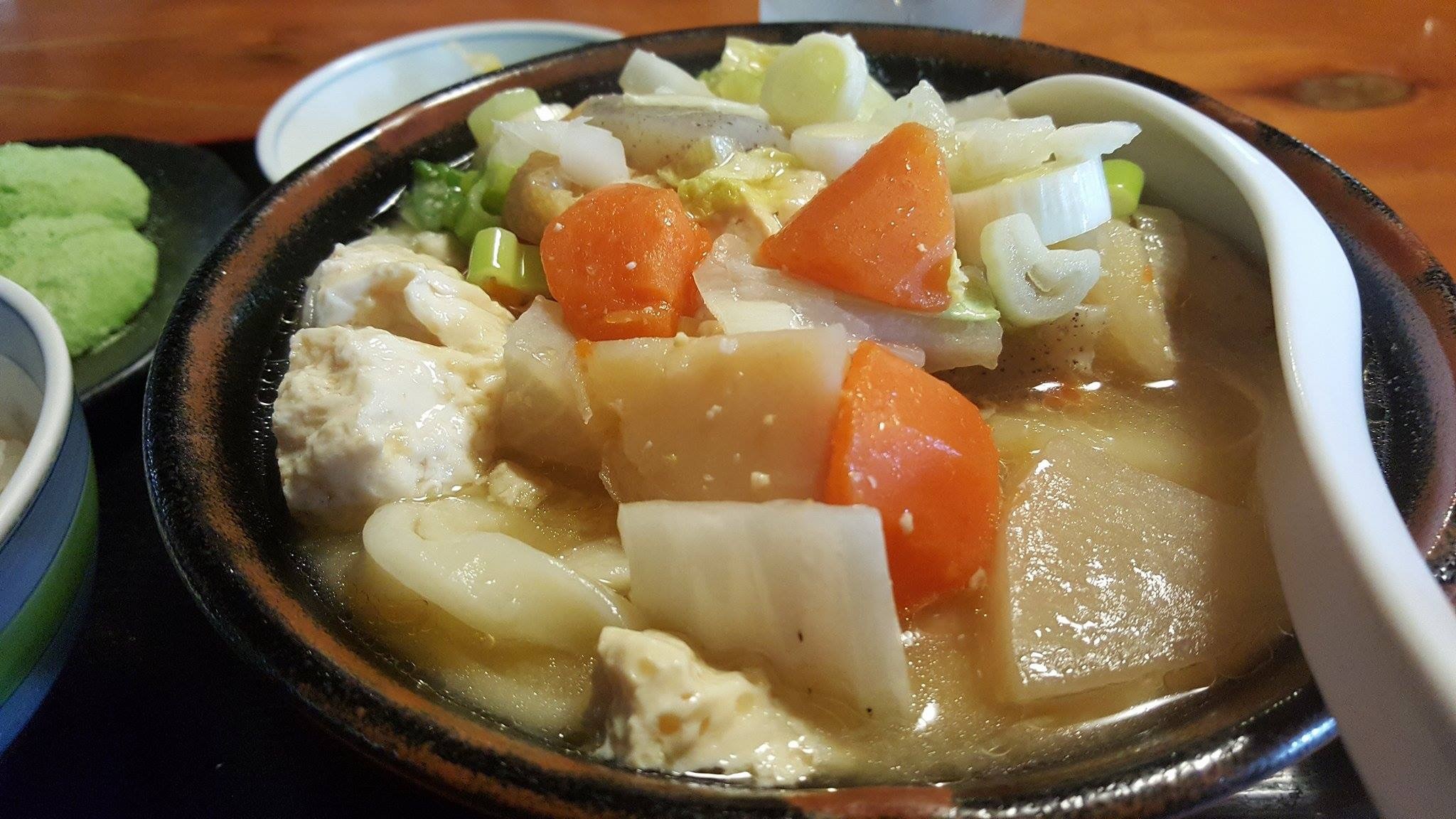 I have found the best udon in the Galaxy – and it's in a restaurant with a spectacular thatched roof. Kuretechaya has something of a traditional atmosphere, with traditional fireplaces dotted throughout the room.
Originally this meal comes from the Buddhist temple cuisine; from vegetarians to meat-eaters the Kenchin udon has many variations to its recipe. The vegetarian version is composed of daikon, taro potatoes, carrot and abura age fried tofu which it makes the dish very healthy and satisfying in term of food quantity and variety.
For those not familiar with Udon, the noodles are quite a bit thicker than ramen noodles, which are usually very soft and easy to chew. Kuratechaya's Udon noodles come loaded with vegetables and meat (depending on what you choose), meaning it has the appearance of a stew.
The noodles themselves were wonderfully fresh, soft and thick, and with the variety of vegetables on top, the dish was very filling. It's the sort of thing you could eat every week, without feeling guilty.
WHERE: Kuratechaya