WASABI SOBA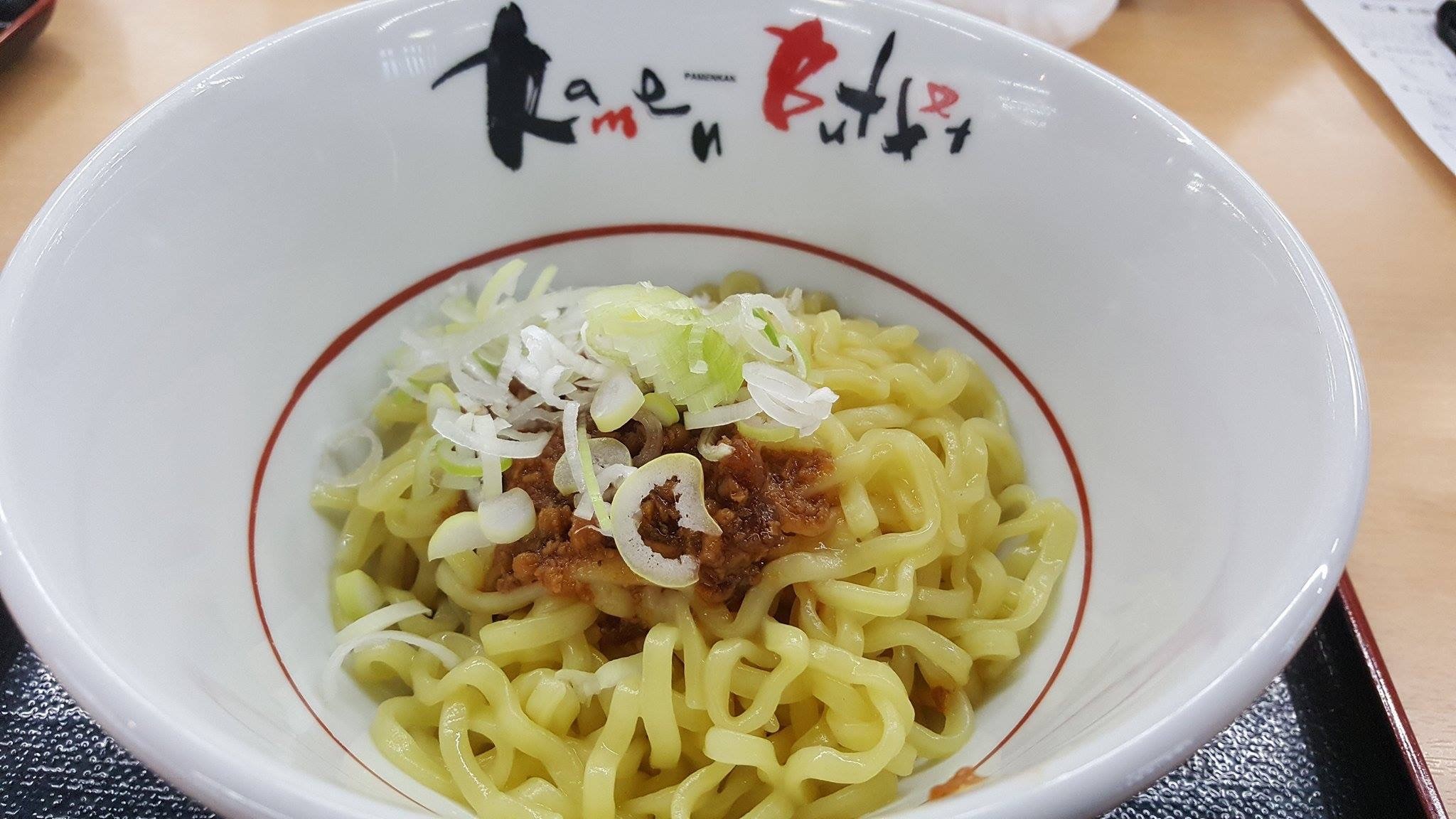 All you can eat ramen is real.
In north Fukushima lies a town called Kitakata, famous for having more ramen shops per capita population, than any other place in Japan.
Walk down a street in Katakana around lunch time, and you'll be able to witness a long line of people queuing out the front. As the home of the infamous Kitakata ramen, the region has numerous attractions dedicated to all things ramen, from noodle factories to a place where you can have all you can eat ramen.
Whilst not in Kitakata, Ramenkan is a chain of shops dedicated to all things ramen – somewhere between a shop and a museum. In the one we visited we were able to have all you can eat ramen for an hour and a half!
That said, given that ramen is just about the most filling thing you can eat, you'll likely be able to manage about two or three bowls max.
Whilst most of the ramen was fairly normal, miso and soy sauce based ramen, one variety stood out; Wasabi Sobo (wasabi noodles).
There's no soup, but instead the noodles are oily, and you have to mix the onions with the spicy wasabi beef yourself. As you do, the smell of the spicy wasabi will drift up and likely make you cry – although strangely, as strong as it smells, once you're eating it, fortunately it won't set your tastebuds alight.
As we were leaving the restaurant (we were amongst the last to leave before closing time), the staff invited us to take part in a competition with other customers and staff, to use chopsticks and place as many soy beans in a bowl as we could, in 30 seconds. As you'd expect the experienced staff won (it was rigged!), but we were nonetheless rewarded a free ice cream for taking part.
Go for the all you can eat ramen – stay for the rigged soy bean competition and free ice cream.
WHERE: kawakyo-Ramenkan Inawashiro store , 河京ラーメン館猪苗代店