Battered Cheese Pork Cutlet, TONKATSU CHEESE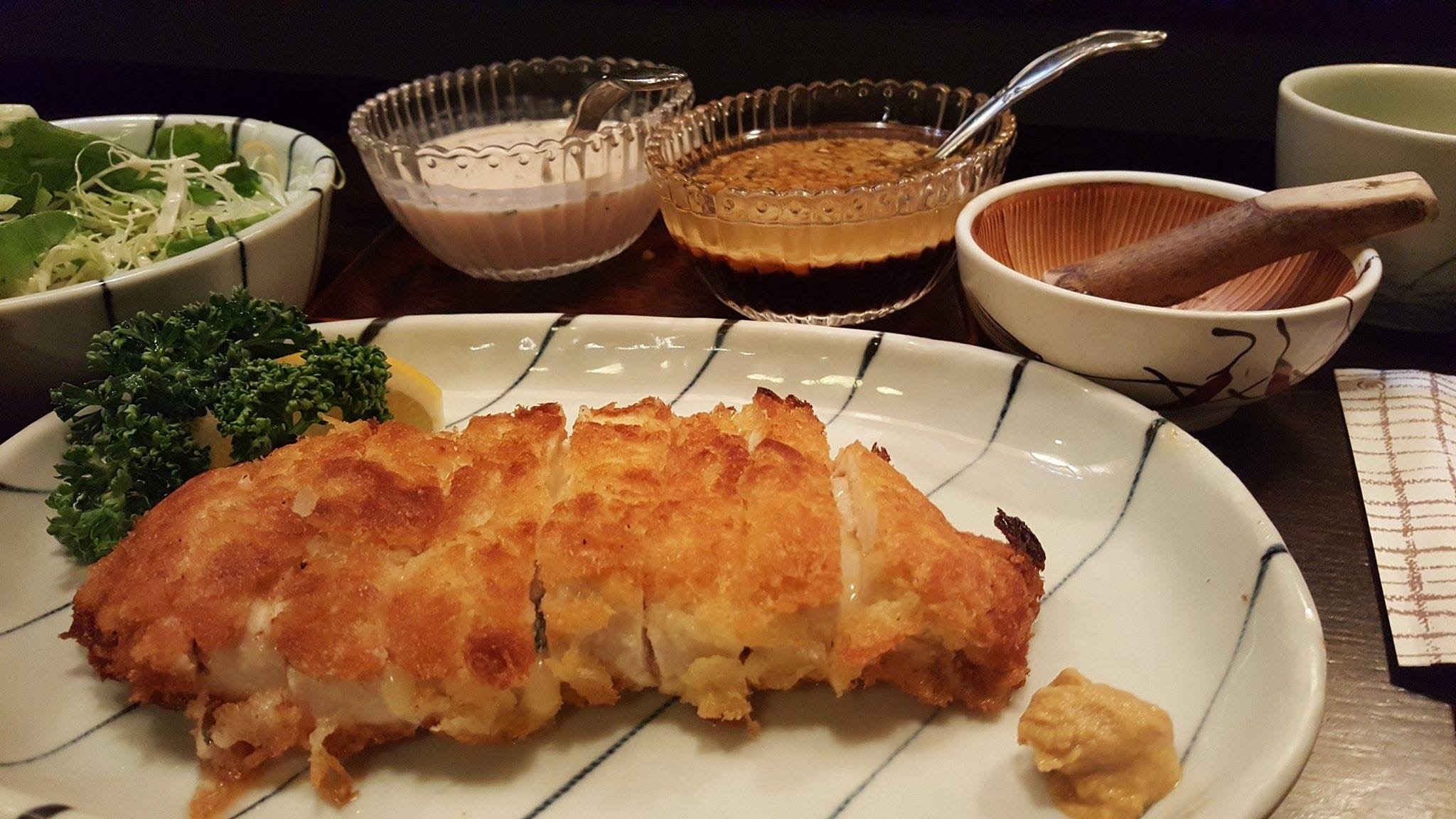 When I think Tonkatsu, I just picture simple battered, succulent pork cutlet. However, at Jintei – widely regarded as one of the best Tonkatsu restaurants in Fukushima, the chicken is stuffed with cheese.
When you walk into Jintei, you'll be confused by the traditional, yet modern vibe of the shop, with about half a dozen tables – which were all full when we arrived, a mere 10 minute after opening time!
The tonkatsu has a thicker batter than usual, which I suspect is due to the generous amounts of cheese smothered between the succulent pork and the crunchy batter.
You'll be given a pestle and mortar along with your meal, filled with sesame seeds, which you grind up and mix with the sticky sweet soy sauce, to dip your tonkatsu into. The salty creamy taste of the cheese and the pork, matches the sweet sticky taste of the sweet soy sauce perfectly.
If you're in a spicy mood, be sure to dip your tonkatsu into the fresh mustard on the side.
WHERE: Jintei,
ADDRESS: 3-5-2 Tsurumidan Koriyama Fukushima