HAYASHI RICE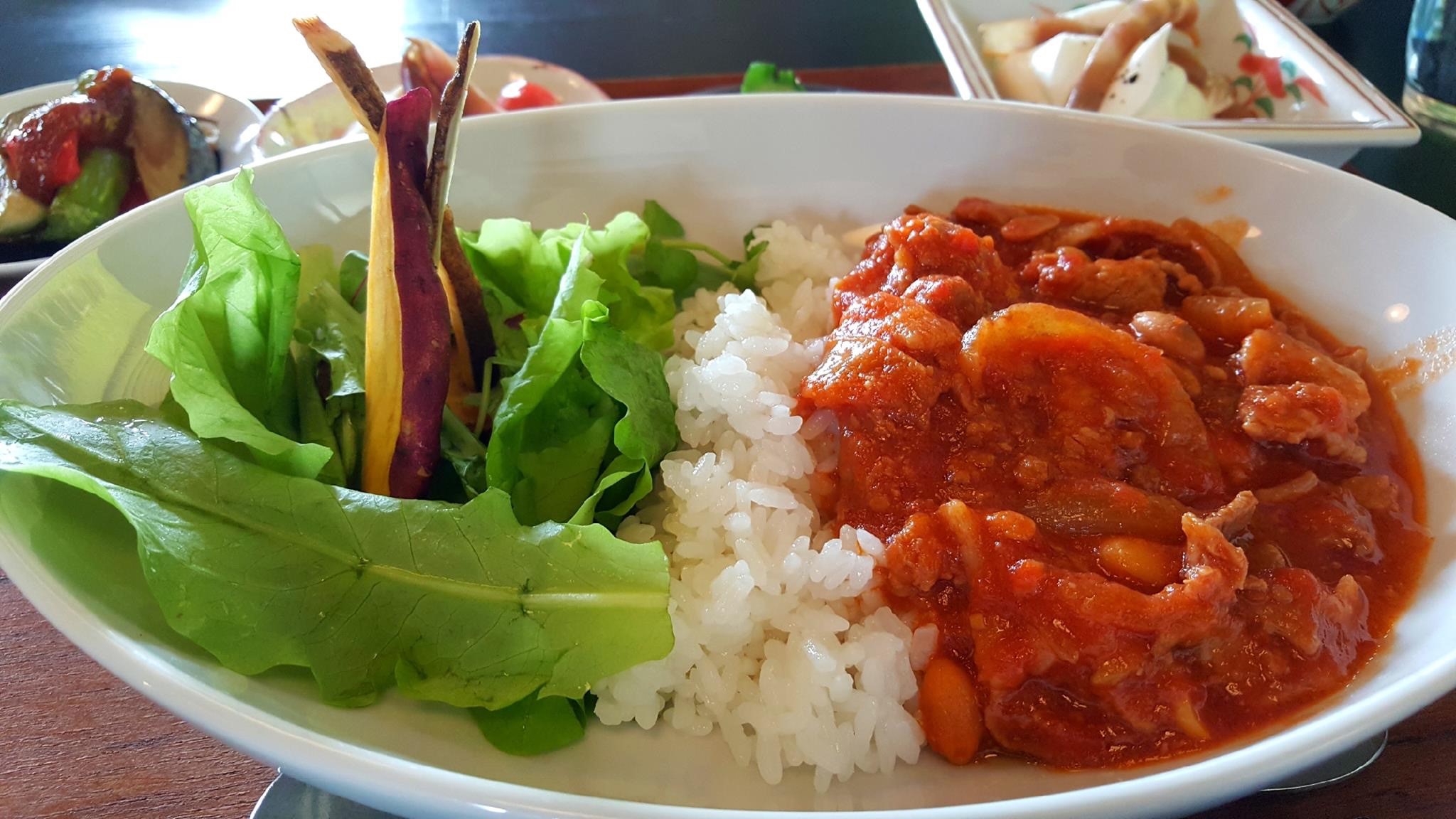 In the heart of Tsuruoka city, next to Tsuruoka park, you'll find Chidou Museum – one of the regions best preserved samurai estates and a museums of samurai armour and swords.
The Museum has it's very own restaurant serving up local food from around Shonai plain and it was here I tried a dish I'd never come across in my time in Japan until now. This was strange given the dish is considered to be one of Japan's most popular 'western-style' dishes.
That said, I can see why Hayashi Rice may be referred to as a western dish – it looks and tastes like something cowboys would have eaten out in the American wild west.
The dish is composed of beef, onions, beans and mushrooms, mixed into a thick demi-glaze sauce, containing red wine and tomato sauce, with the sauce served alongside steamed rice, salad and sweet potato. The tomato taste is pretty strong and adds some acidity to the sauce. You can also feel the sweet of the onions, so it's pleasant to the palate.
In the restaurant you can also watch a beautiful promotion video about the Yamagata prefecture and its wonderful landscape, with a map on the wall showing where each part of the dish has been sourced from. If you're in Tsuruoka be sure to check out the museum and pop into Zupperia for lunch.
WHERE: Zupperia
ADDRESS: 〒997-0036 Yamagata-ken, Tsuruoka-shi, Kachūshinmachi, 10−18