YAKINIKU, grilled meat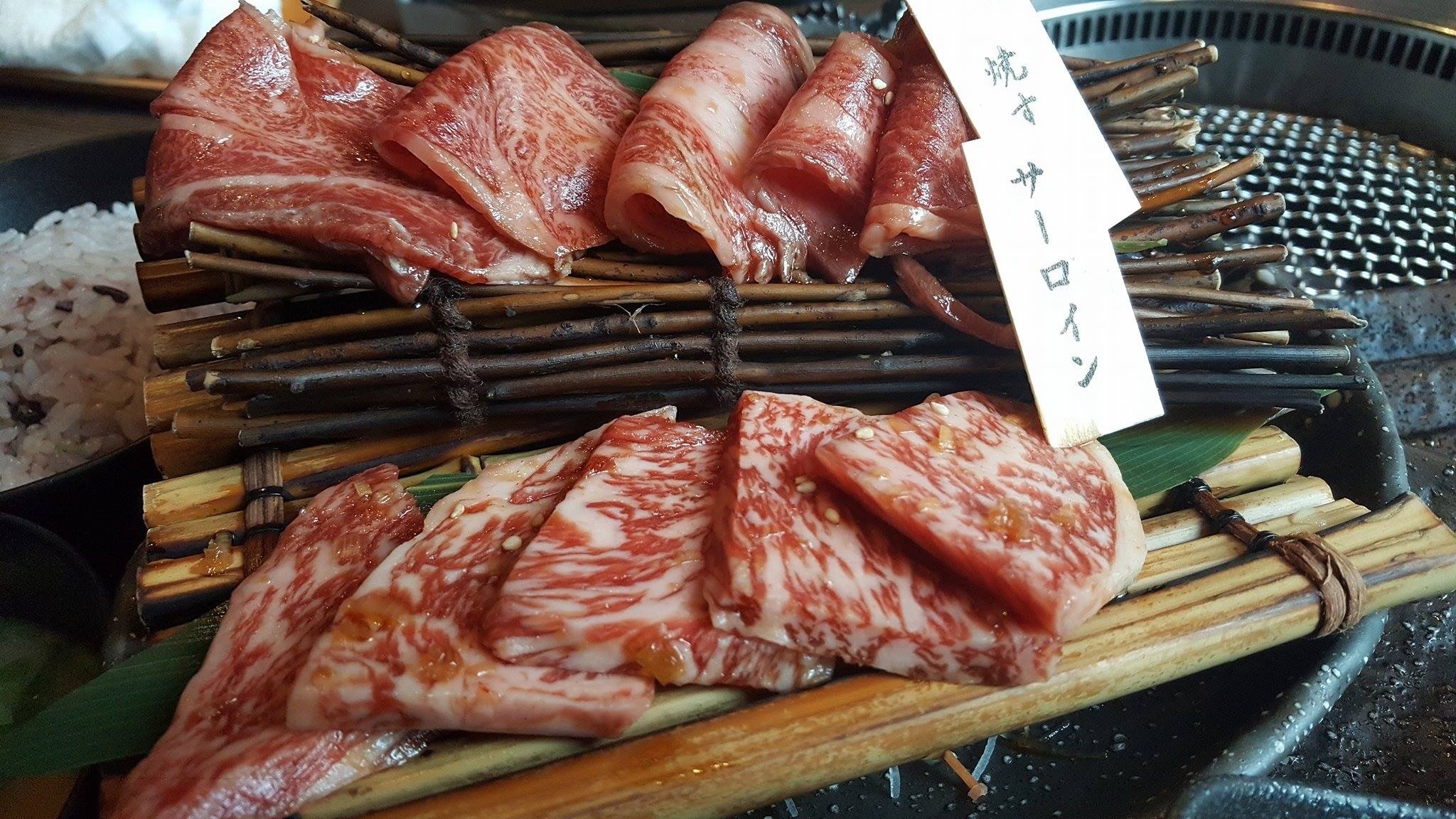 Yakiniku which literally means "grilled meat" is a popular way of enjoying meat in Japan, and is something that I can't help but wonder, why it hasn't yet found it's way to the UK. After all, Yakiniku is essentially a BBQ where you self-cook the meat according to your tastes on a gas grill in the middle of the table. This is a concept I'm sure would work phenomenally well in the UK but perhaps the reason it works so well in Japan is on account of the cuts of meat.
The dish originally comes from Korea, and you often hear it being referred to as a Korean bbq, with
Usually Yakiniku is the sort of thing you have for dinner – in fact, today was the first day I've ever had it for lunch. When I heard about Akita Geugentei, a highly regarded restaurant about 5 minutes from Akita station, I first rejected the idea of having Yakiniku for lunch. I'd always seen it as a heavy dish best kept for dinner.
But the excellent review won me over and so about 10 minutes before the restaurant opened, we entered the building and went up to the 2nd floor to find a queue had already begun amassing, such was the restaurants popularity.
My friend and I were given our own private room, with our gas cooker and we chose a lunch set that consisted of three cuts of beef, including Sirloin, Calbi (ribs without the bones) and Misuji (tender meat from around the shoulder).
The meat came excellent presented on a dish decorated with bamboo, with a dish of wasabi to eat alongside the meat, and Kimchi. It also came accompanied with three sauces to deep the meat in, including soy sauce with vinegar, citrus sauce and a spicy chilli sauce.
The set came in at ¥2,500, which is a pricey lunch, but it certainly felt like excellent value for money, given the quantity of the beef an the quality of the cuts.
It was one of the best lunches I've had on my trip around Tohoku so far, and made me realise that Yakiniku can work as a lunch time dish – if you go to the right restaurant.
WHERE : Akita Gyugentei
ADDRESS : 2-6-44 Nakadori 2F, Akita , Akita prefecture