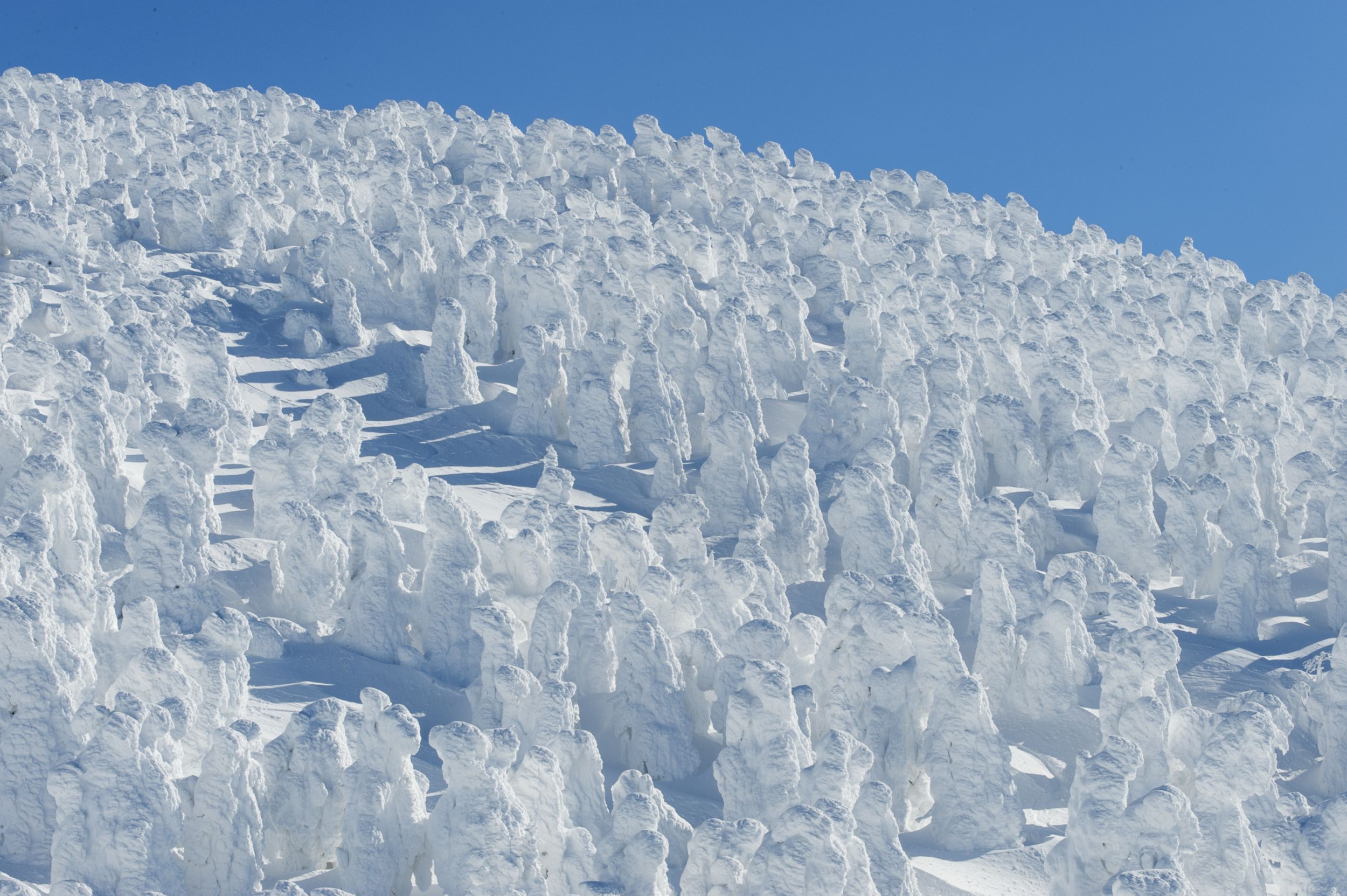 By using a rented car from JR Yamagata Station, ① enjoy a delicious lunch in Yamagata, and ② experience a sake brewery tour and sake tasting at Otokoyama Sake Brewery. After that, gather with everyone at the ③Zao Ropeway to enjoy the beautiful scenery of soft rime from the sky.
On the second day, ⑤ meet the fluffy winter fox at the Miyagi Zao Fox Village in Shiroishi after having breakfast at Azumaya, and ⑥ enjoy the "Shiroishi Umen", a healthy noodle that is known as the specialty product of Shiroishi, in Yamabuki-tei. Last but not least, ⑦ experience wearing body armor at Shiroishi Castle and then drive to Sendai. Please enjoy the Zao winter trip suitable for adults."
day 1
Yamagata Prefecture Tourist Product Hall Good Yamagata Food Court Lunch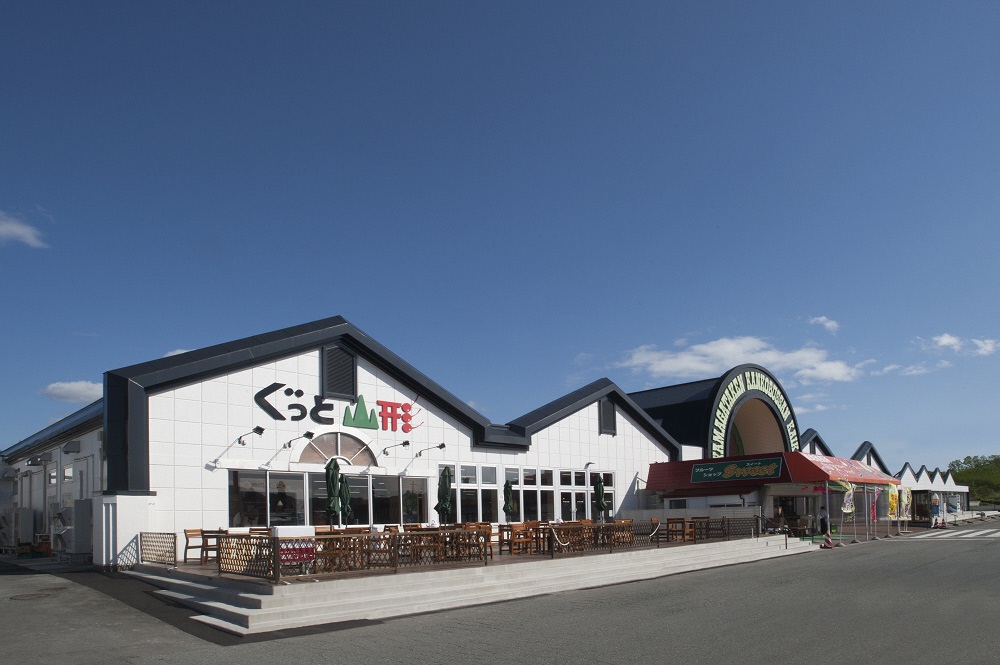 Here, visitors can find a wide selection of souvenirs, including Yamagata's exclusive products, local sweets, and alcoholic beverages. Please don't miss visiting the food court, where you can find many delicious Yamagata products.
30 minutes by car
Otokoyama Brewery Tour and Sake Tasting
In this document storage hall that conveys the sake brewing culture, one of the traditional Japanese industries, visitors can also learn about "Otokoyama" with its 350 years of history. Precious documents, literature, and sake ware from the Edo period are displayed here. Visitors can also see a part of the sake brewing procedure during the preparation period. Admission is free.

30 minutes by car
Yamagata-Zao Ropeway (enjoy the spectacular view of the soft rime field on the ropeway)
Watch the tremendous panoramic soft rime field comfortably and safely on the ropeway.  Without having to walk on the snow from the hot spring town, you can go straight to the soft rime field surrounded by rime in 360° on a ropeway (two rides, minimum time 18 minutes) .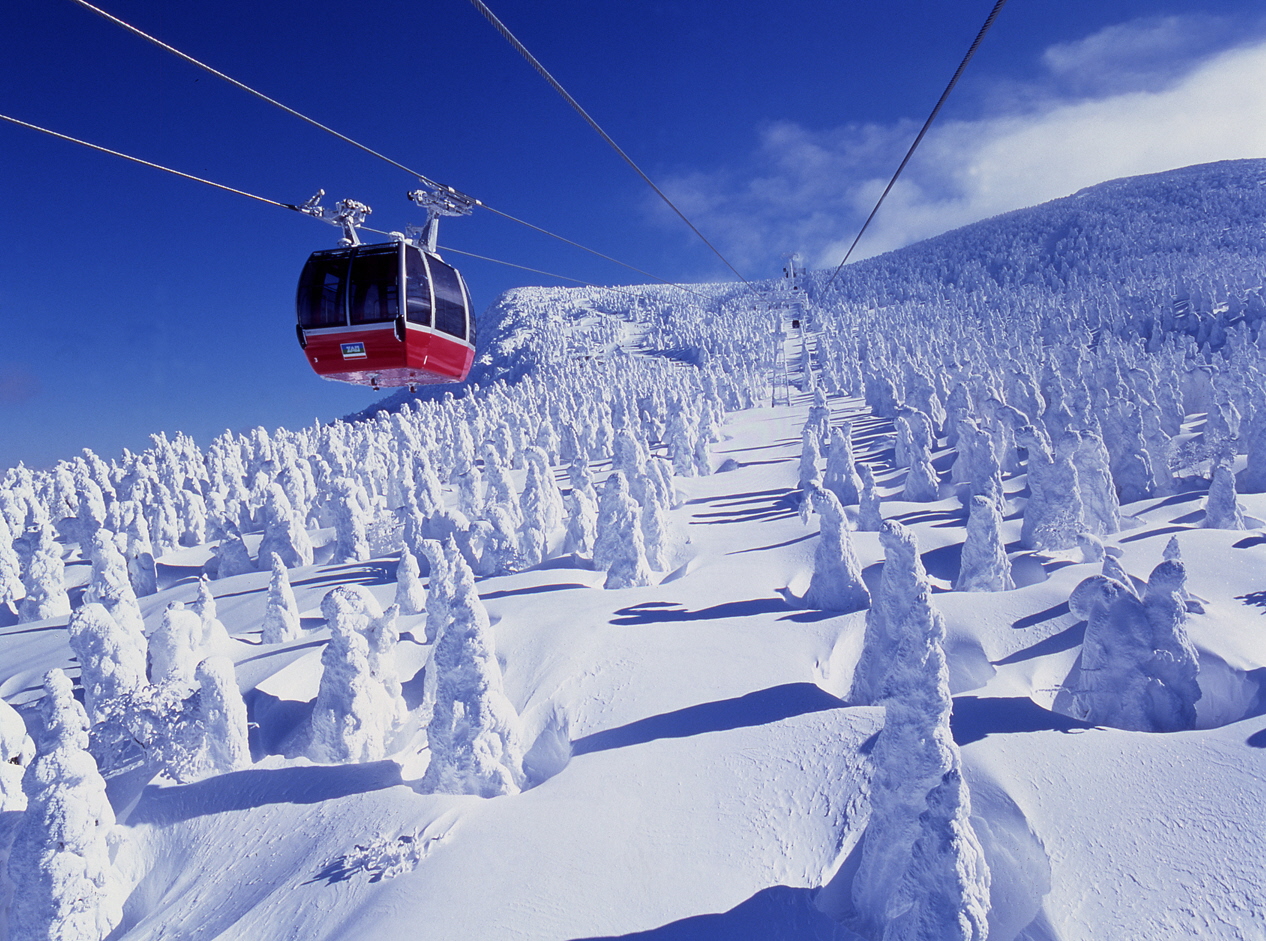 40 minutes by car
Check-in at the Fruit Mountain Azumaya
Enjoy soaking in the open-air bath or a private bath. For dinner, please enjoy the original menu that the inn is proud of, prepared by using fresh seasonal local ingredients, and the delicious taste the Yonezawa beef, one of the major Japanese beef brands, or Yamagata beef. For breakfast, you can enjoy a buffet-style meal with about 40 different menus. It is highly recommended to have Yamagata soup stock over rice together with local dishes prepared using local ingredients, such as Yamagata's specialty "Imoni" or Tama konnyaku.
40 minutes by car
Day 2
Miyagi Zao Fox Village
Here, visitors will be greeted by more than 100 foxes. It is the only zoo in Japan to see many rare foxes. The photos taken here will surely be very popular both in Japan and overseas!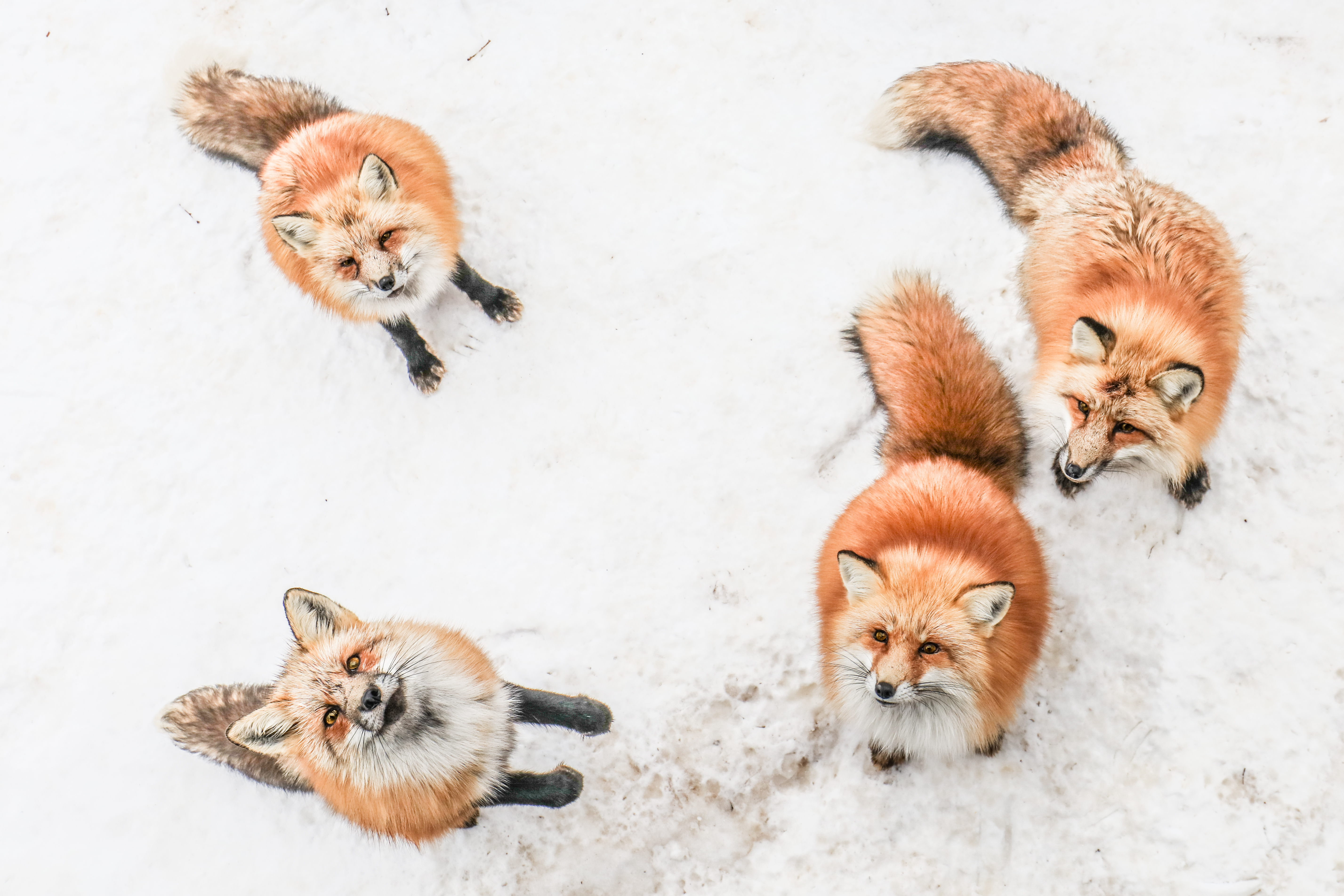 70 minutes by car
Yamabuki-tei Shiroishi Umen Noodle Lunch
Shiroishi Umen is a healthy noodle made of wheat flour, water, and salt without using any oil. This is Shiroishi Umen, a specialty of Shiroishi City. "Yamabuki-tei" provides a lot of original menus using the Umen noodles. You can choose to have your noodles served cold or warm. Please enjoy delicious Umen noodles in this unique restaurant that was renovated in the late Meiji era.
25 minutes by car
Shiroishi Castle Body Armor Experience
"Shiroishi Castle" is located on a small hill that can be found almost at the center of the town. It is a must-visit sightseeing spot in Shiroishi City that was previously used as the residence of the Katakura Clan, the retainer of the Date Clan, for about 260 years throughout the Edo period. The current castle tower is constructed of a solid wooden structure that was renovated based on its original structure during the Edo period. Visitors can also experience wearing full-fledged body armor in the castle. Our professional staff will help you put on the armor. Please experience the weight and feel of the armor and imagine becoming a warrior during the Sengoku period.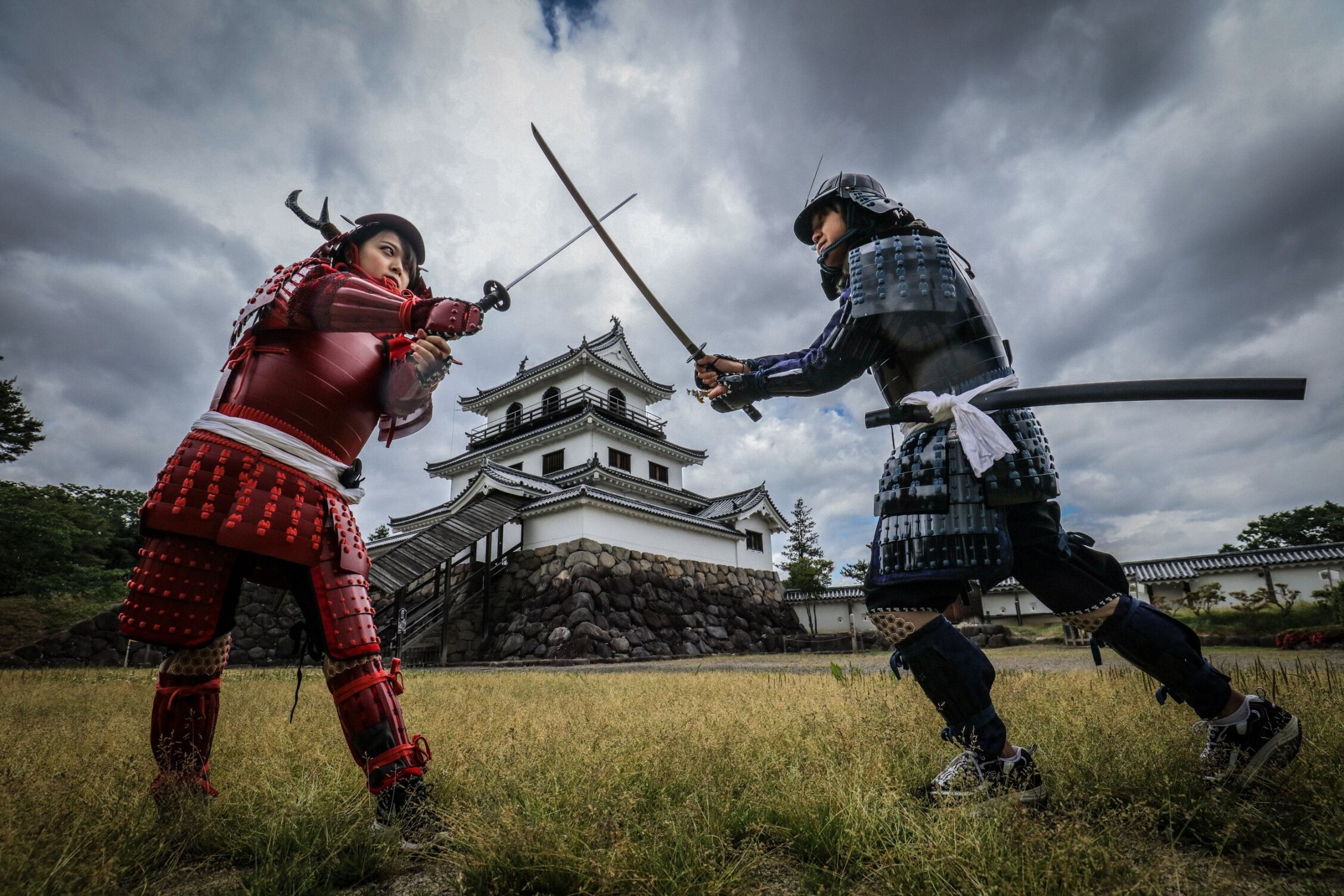 10 minutes by car
The tour ends at Shiroishi Zao Station