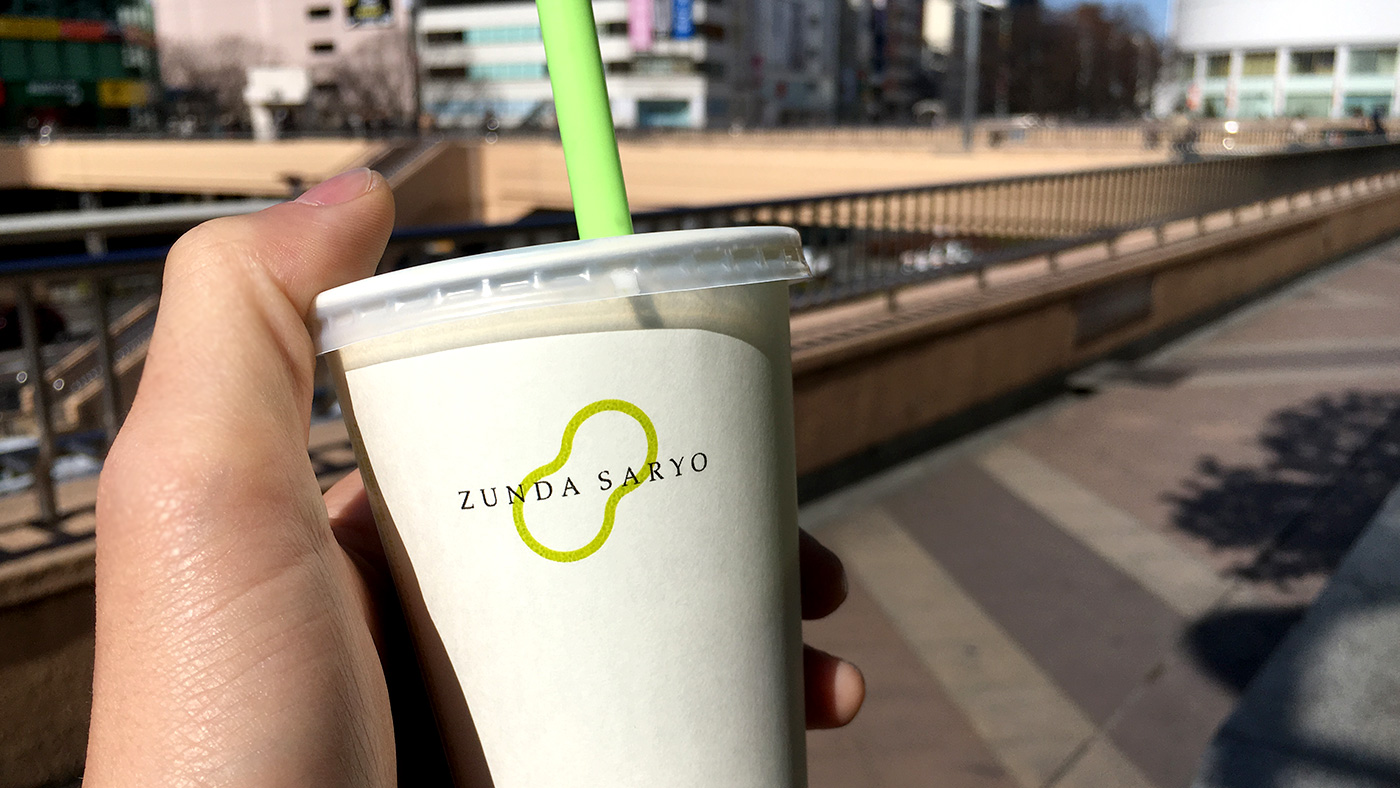 Sendai, as famous as it is for it's wonderful meat and selection of delicious cow tongue dishes, is also equally famous for being a huge purveyor of Zunda delicacies. No matter where you turn, you're likely to find some sort of zunda related product. But what is this famously green wasabi-looking dessert?
What is "Zunda" in the first place?
Zunda is a dessert filling traditionally from the Tohoku region made from grinding soybeans into a green gooey paste. While the texture is not particularly smooth it has an unusually sweet taste making it the perfect filling for things like mochi or manju, or waffles… (mmmmm). Apart from those things, the traditional paste can been found in many more mondern confectionary goodies like chocolate or in this case, milkshakes!
You can drink it!?
Yes! You can absolutely drink this wonderfully delicious favourite drink of Sendai natives and travellers alike! However, since there are only a few places to find them as it's a trademarked item, it's quite easy to find yourself waiting in line for a bit. The Zunda shake isn't just a Sendai delicacy though, as a quick jont to the companies website will show you!  Zunda Sayro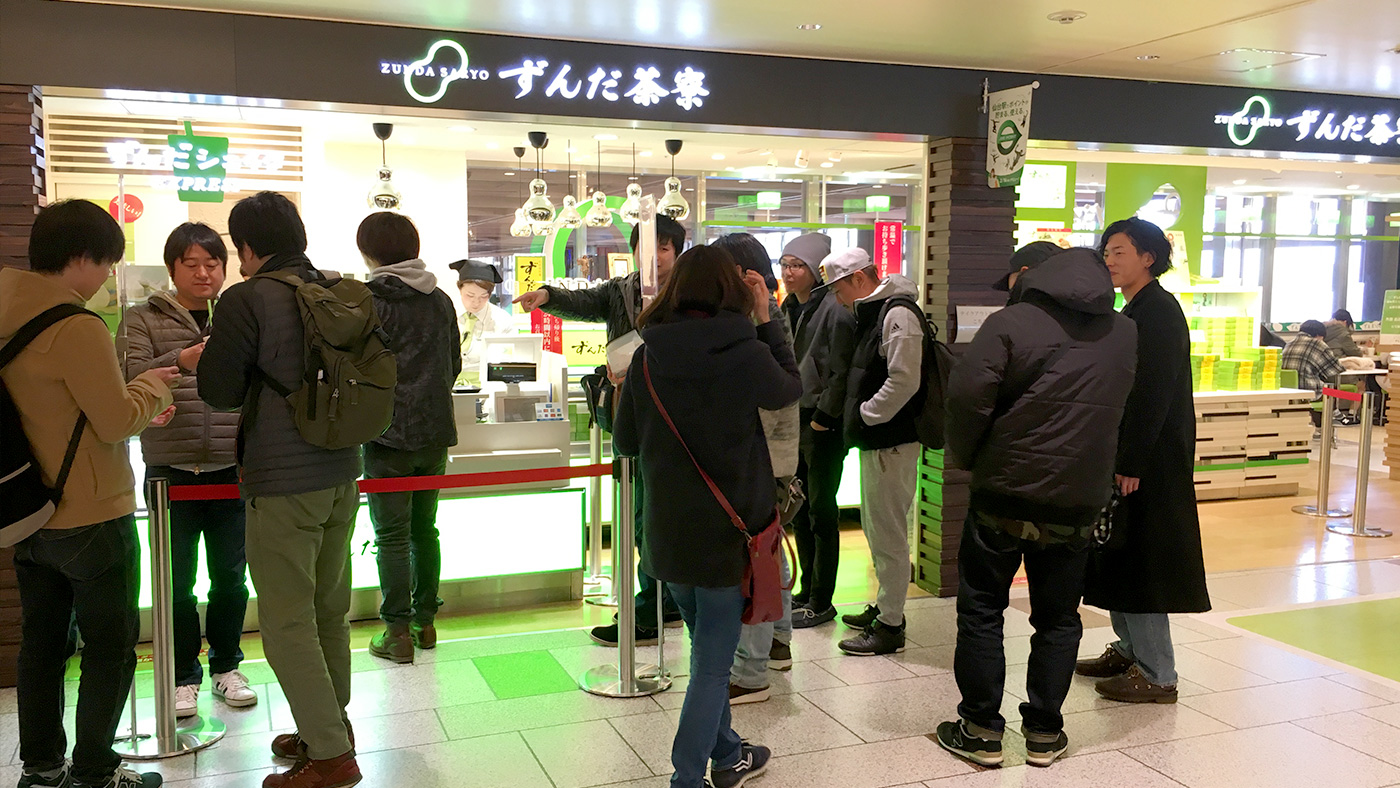 The Zunda shake seems to be a craze that doesn't look like it'll be going away anytime soon. Many online reviewers are exclaiming it's taste and price with some people seeming to create an informal contest to see who can drink the most. Do you think that'll be you? Head on over to your closest Zunda Shake shop to see what this wonderful drink tastes like for yourself (though we're pretty sure you'll love it!)