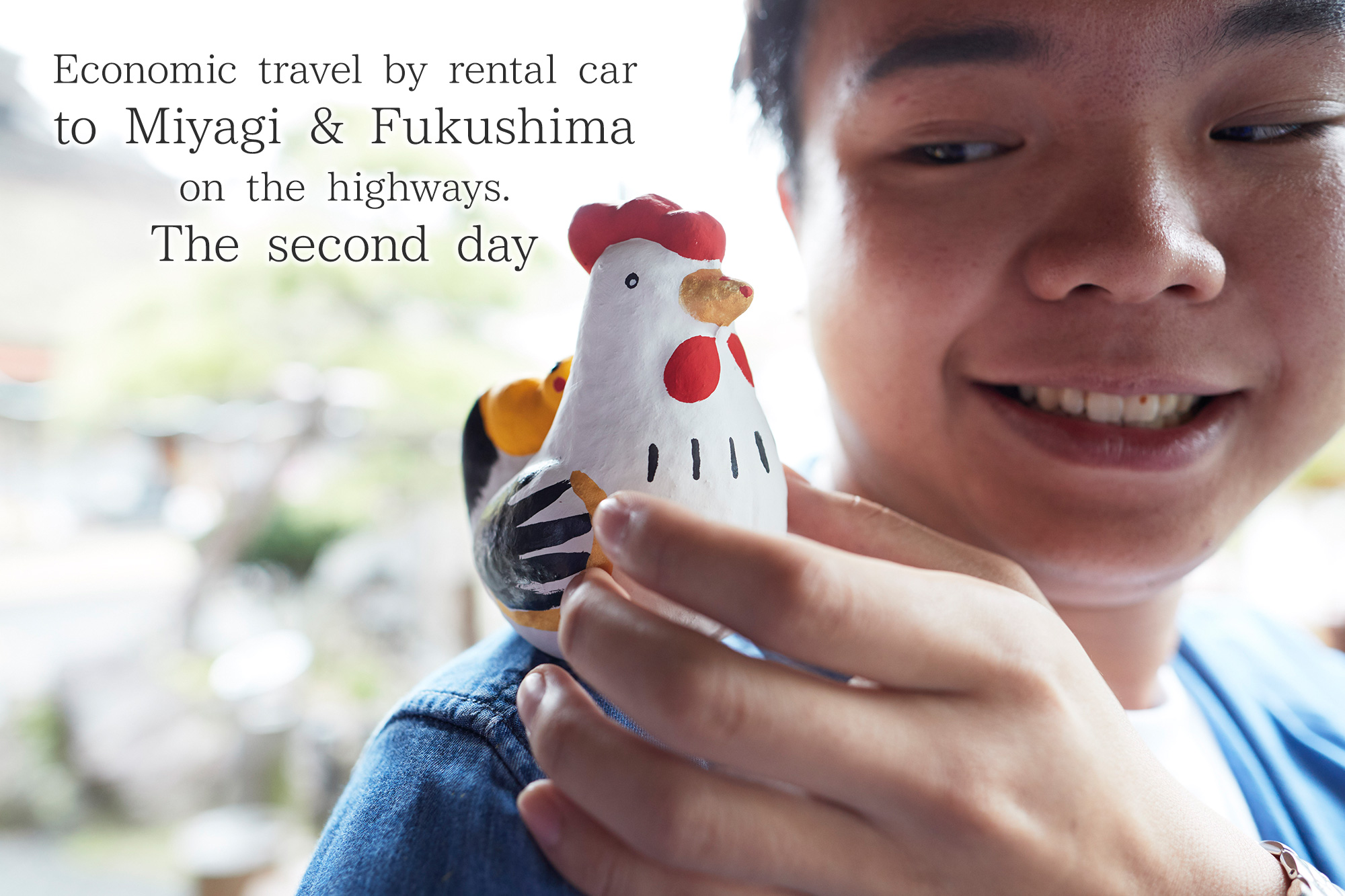 The second day
This article is about the 2nd day of Taiwanese students rental car trip. For the first day please click the previous page.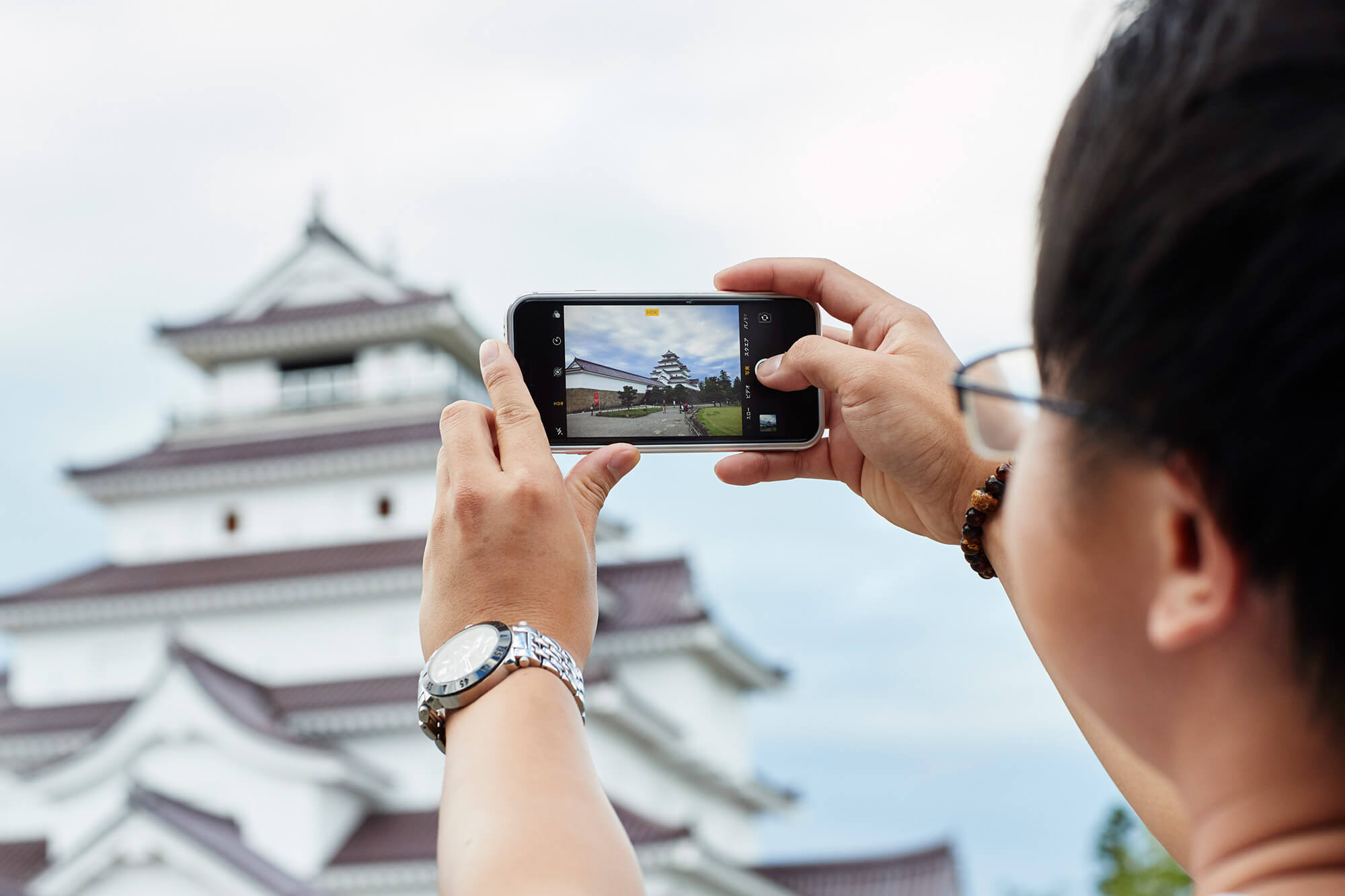 8:30
We arrived at "Tsuruga castle" which is Aizu Wakamatsu City's symbol. It is sacred as an impregnable castle and it is a only castlebwith red tiles in Japan. You must see its size and force.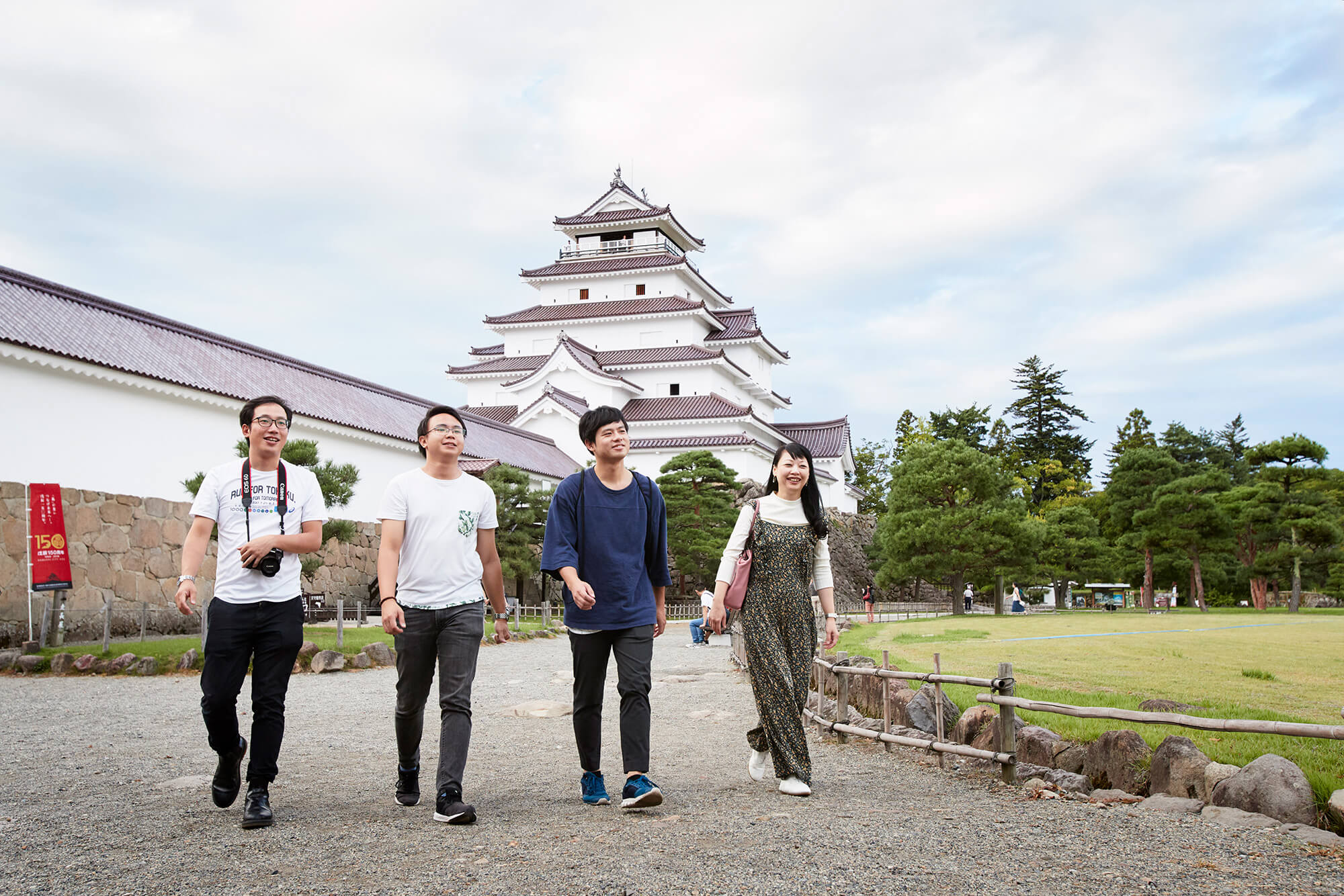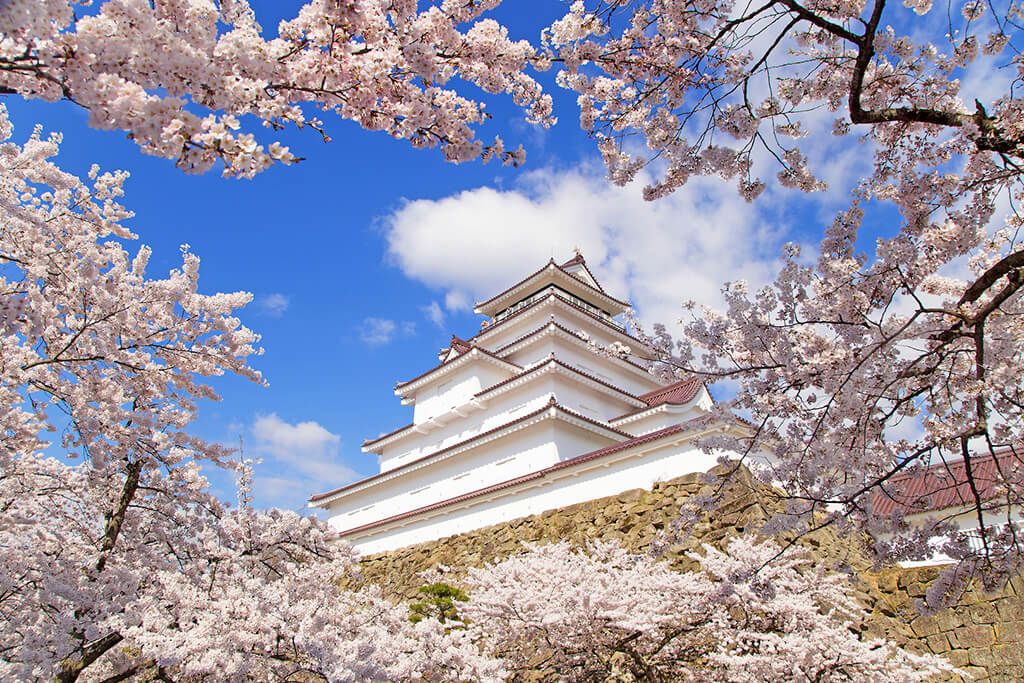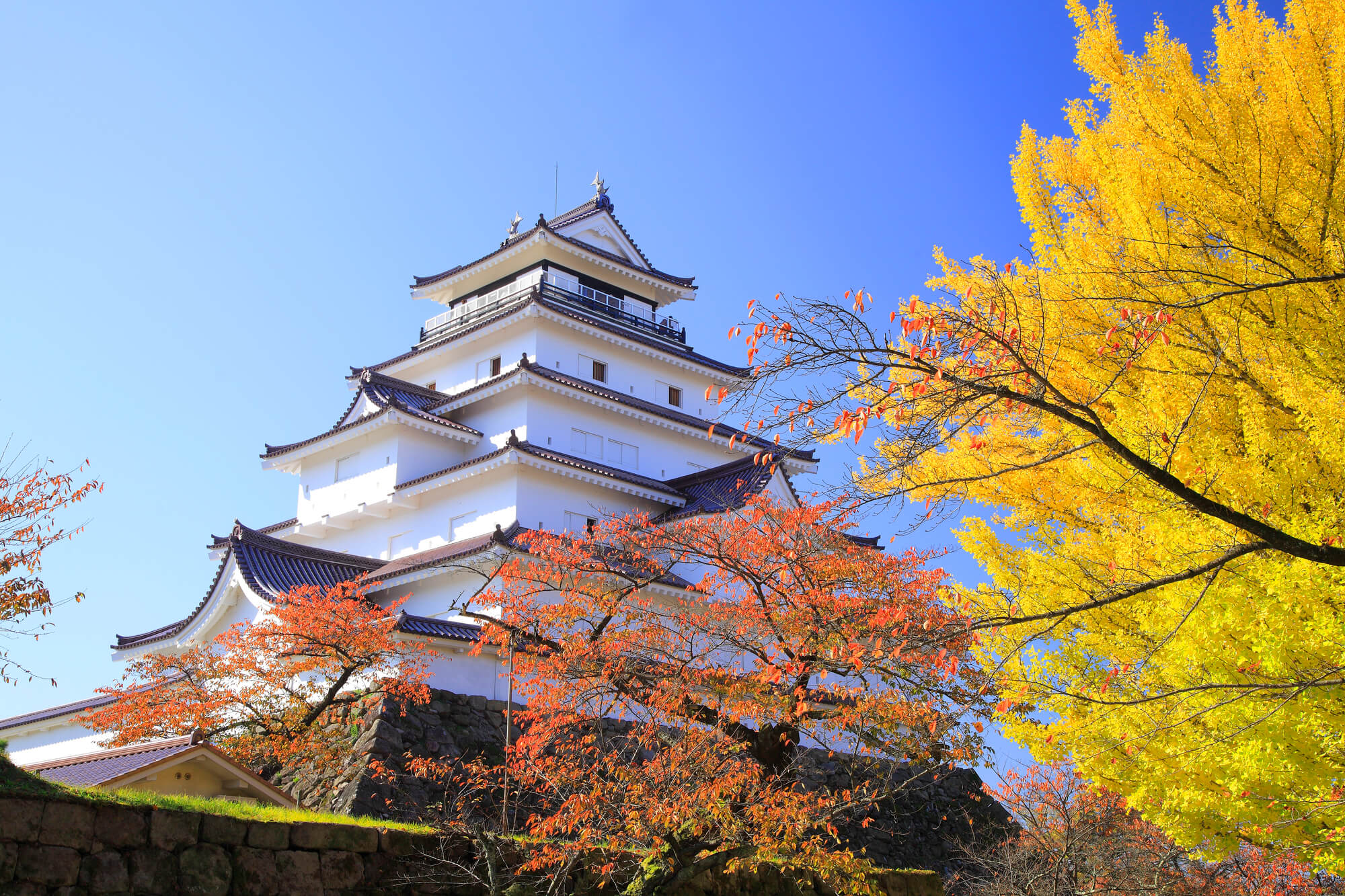 The circumference of the castle is a spacious park. About 1000 cherry trees are planted in this Tsurugajo Park, which is popular as a spot where you can enjoy cherry-blossom viewing in spring and autumn leaves cutting in autumn.
Tsuruga castle → Please click here
10:00
After visiting the beautiful castle, we visited the "Nisshin Kan" which was the highest academic department of the Aizu clan. We took photo with a pose in front of the entrance gate!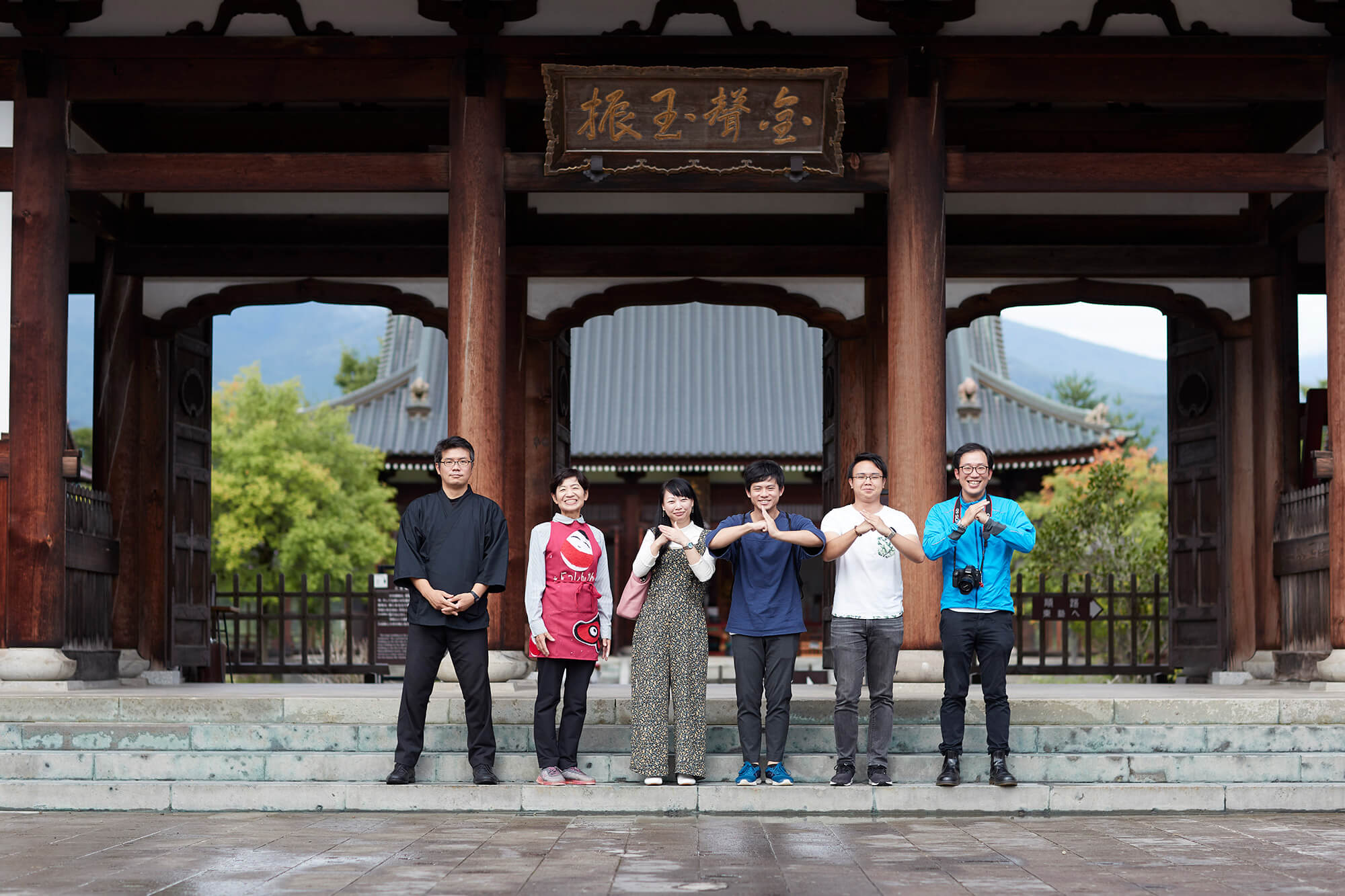 You can experience the painting of Aizu regional toy "Aka Beko" at Nisshin kan. Everyone is working seriously with a brush in hand.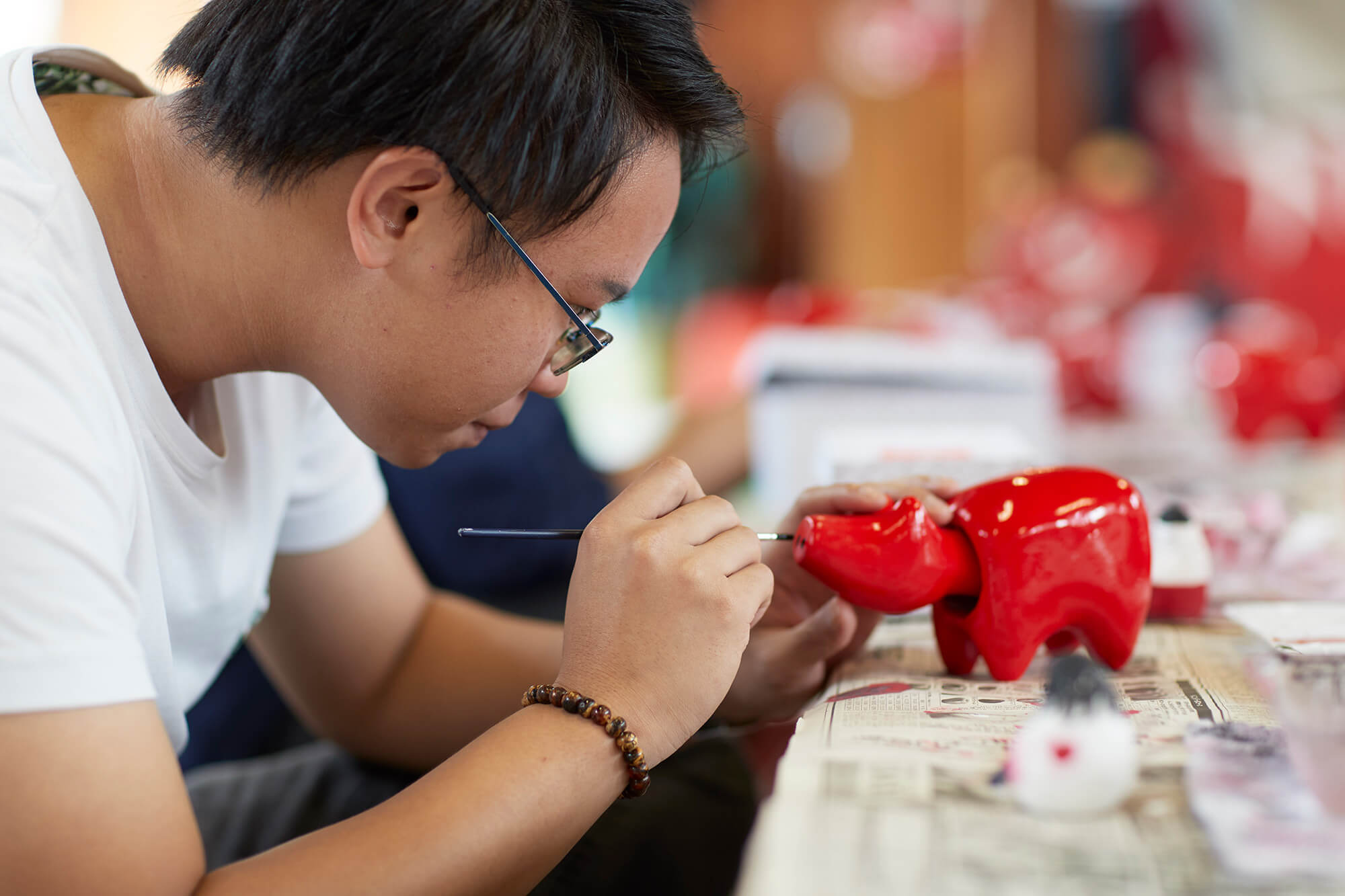 Only one Aka beko is completed in the world! How is that? Is it pretty good work?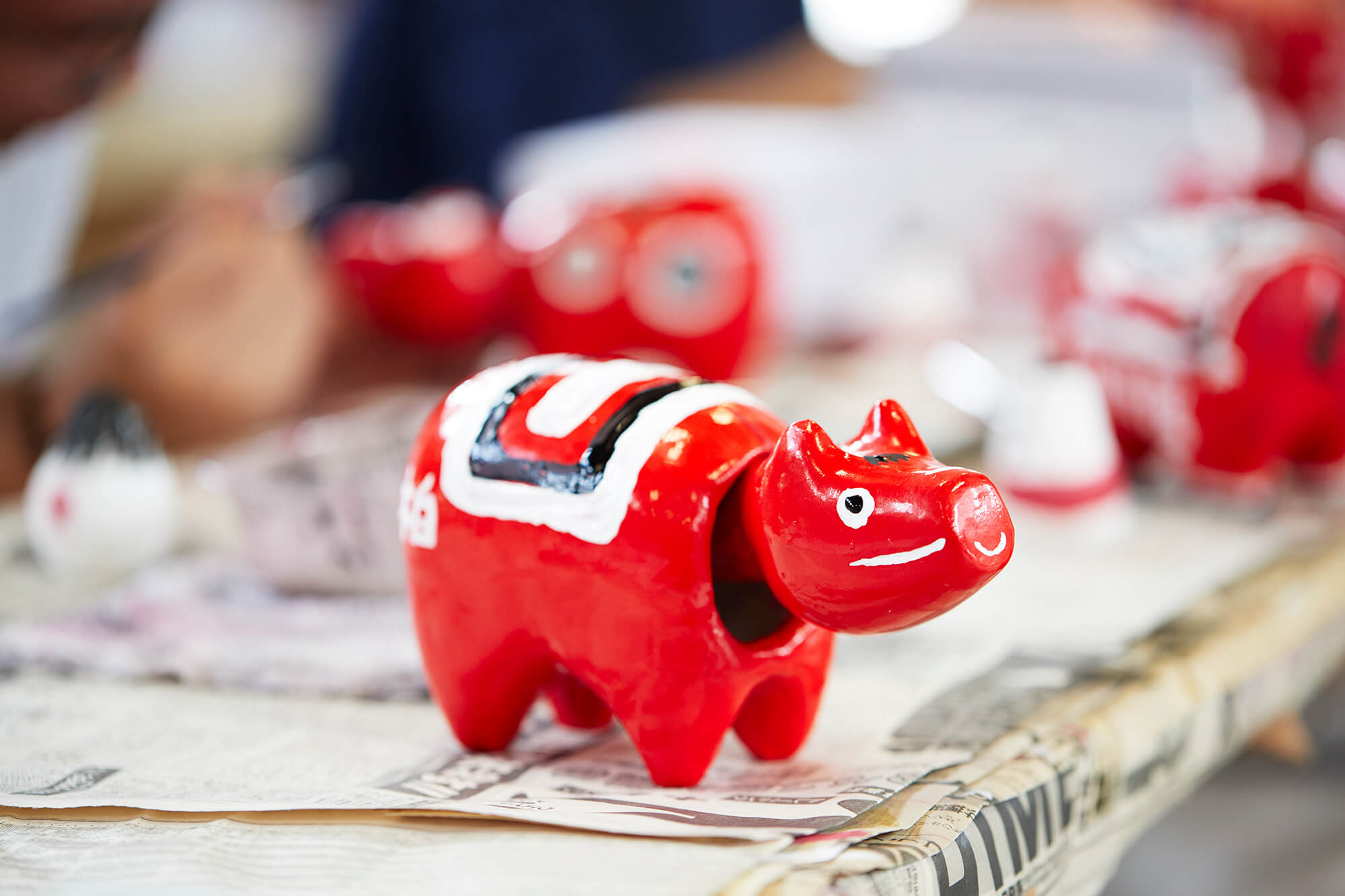 There is also a corner where you can experience archery at the Nisshin kan, try to challenge. The weight of the bow is above imagination! I practiced several times and finally I could shoot the arrow successfully.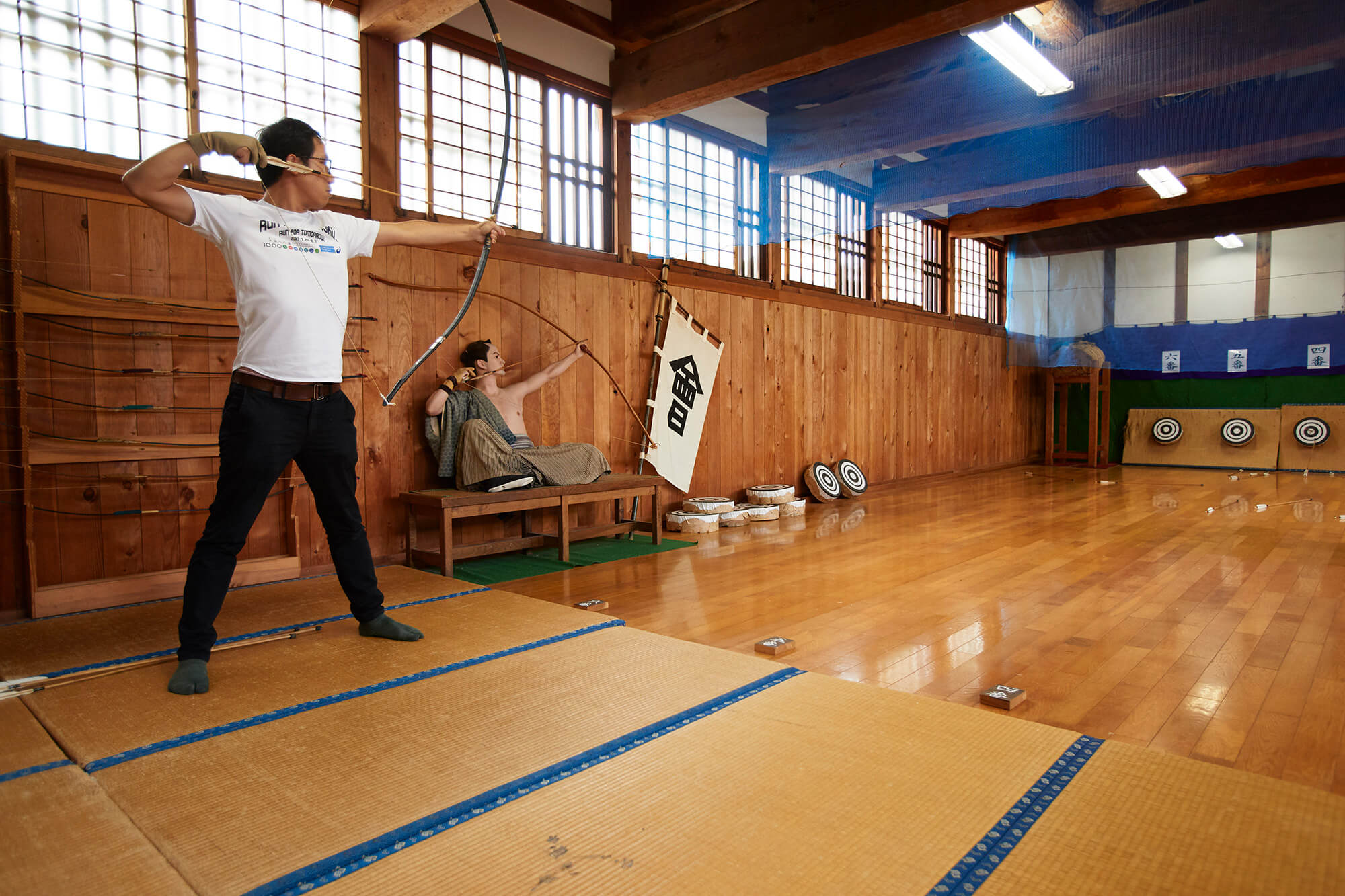 Nisshinkan → Please click here
After the archery experience, they became hungry. So they drove from Banetsukawahigashi Interchange to Ban-etsu Expressway to enjoy lunch time at Gohyakugawa Parking Area.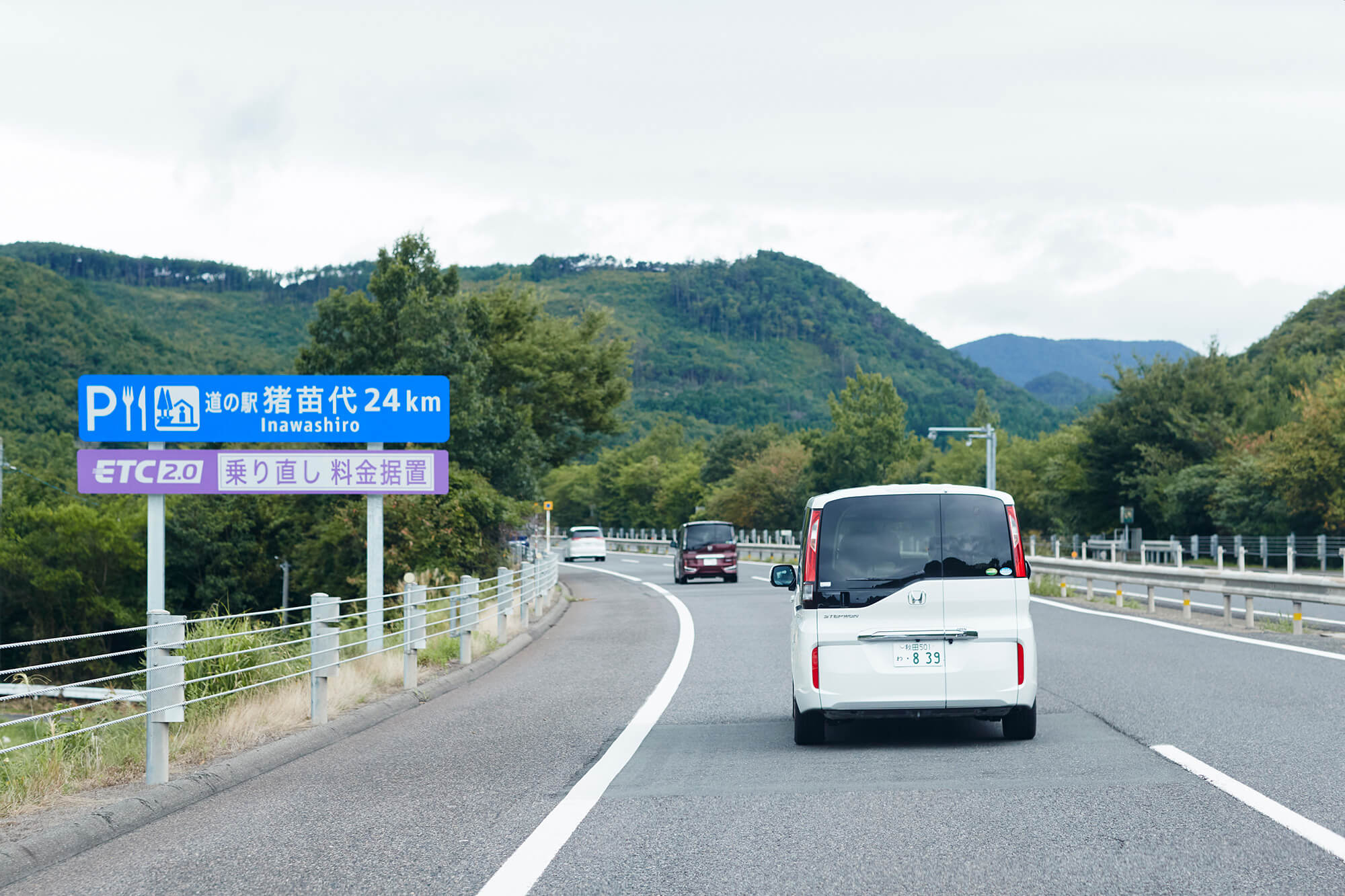 12:00
Arrived at 'Gohyakukawa parking area'. I ordered a local specialty "Aizu Zaru Soba". Among Fukushima prefecture, the Aizu district is known as a region where production of soba is popular.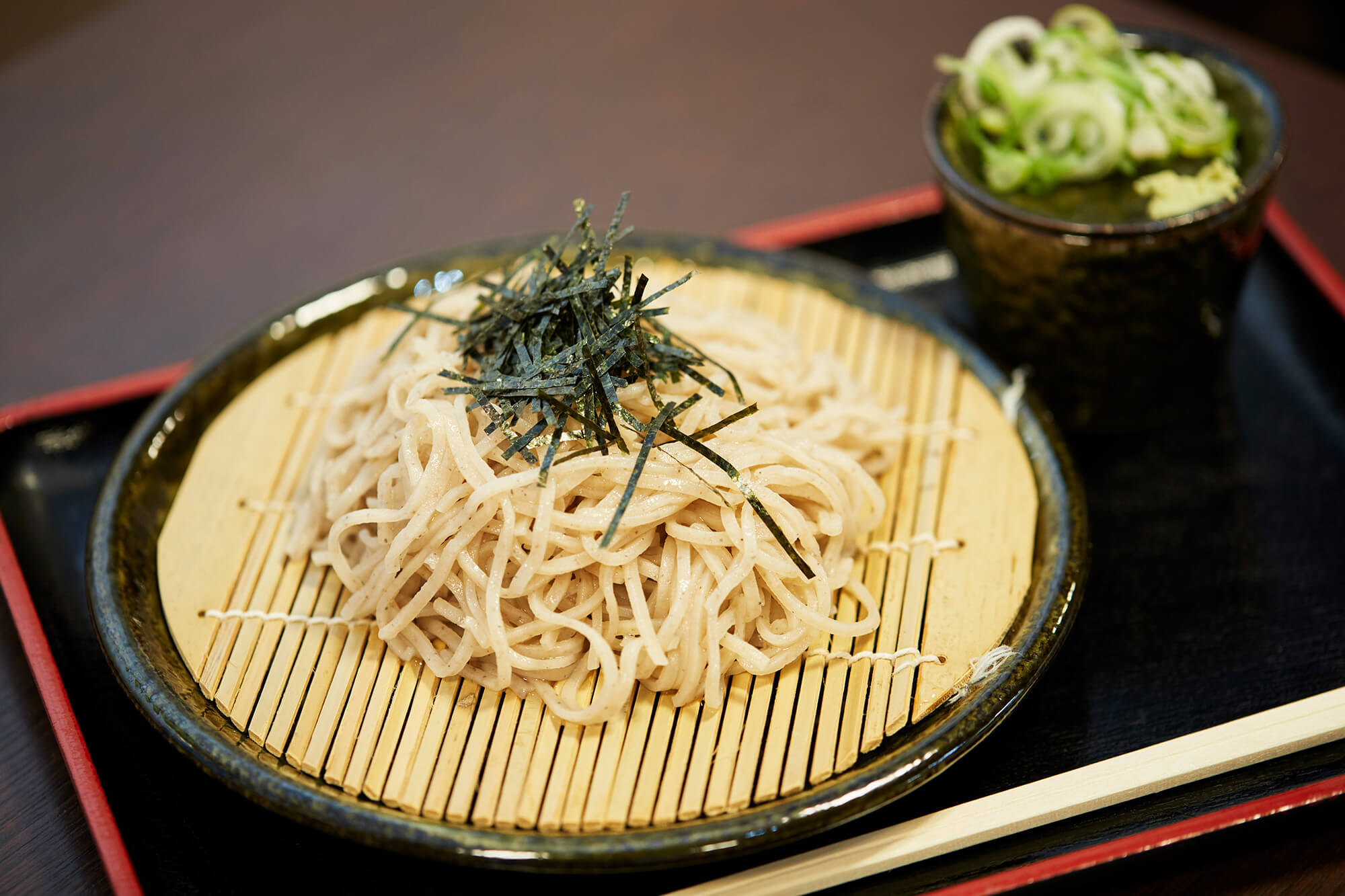 This soba was chewy and tasty! I finished eating soon.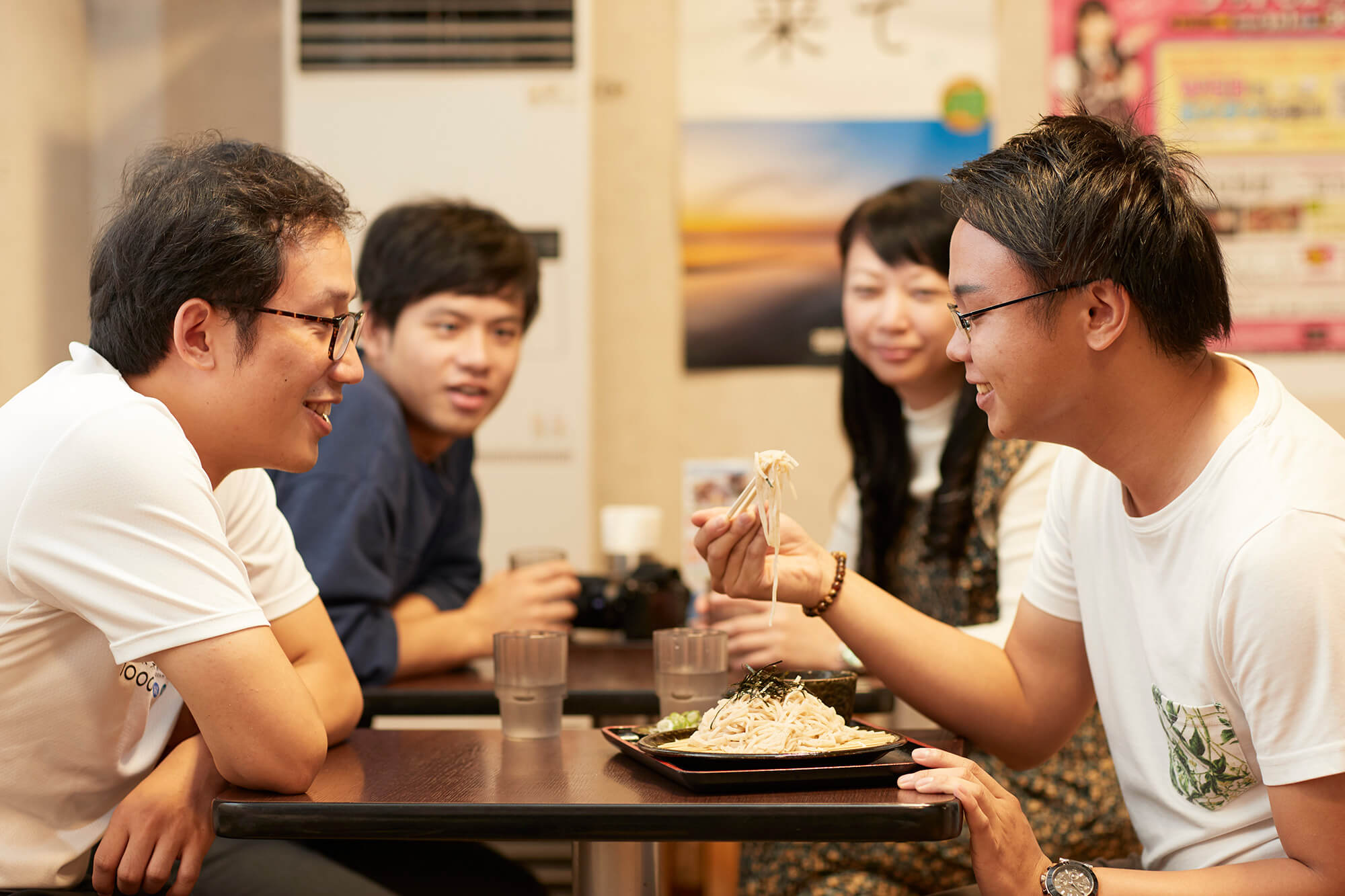 Gohyakugawa parking area → Please click here
13:30
After lunch, we went to 'Takashiba deko yashiki'. It is the birthplace of the traditional crafts "Miharukoma" and "Miharu Hariko doll" of Koriyama city. Here you can buy souvenirs and have a painting experience.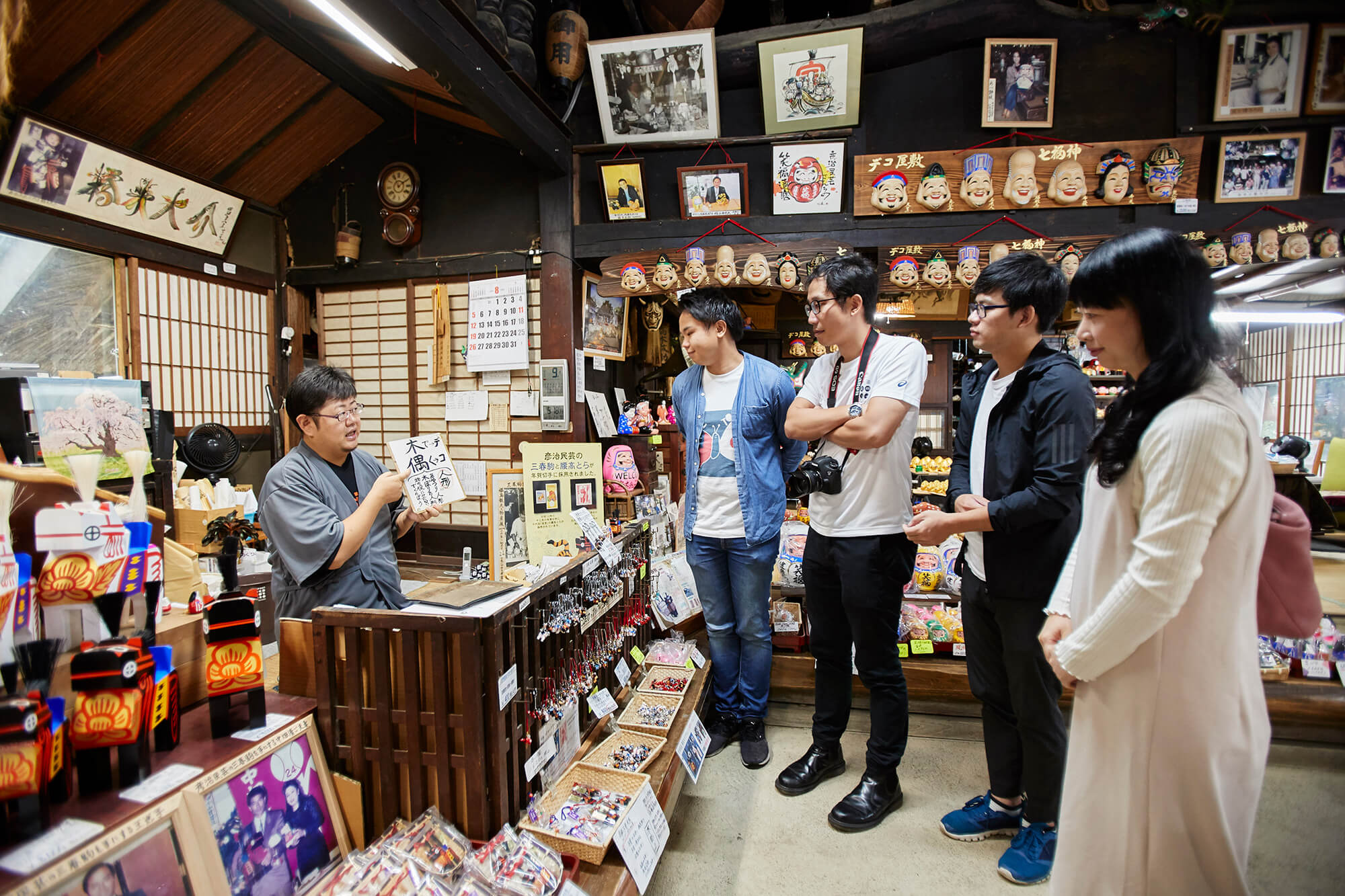 In the memory of the trip, I tride to paint a papier painting. We choose colors of your choice of magazines of your choice, such as your own zodiac and lucky daruma, intentionally.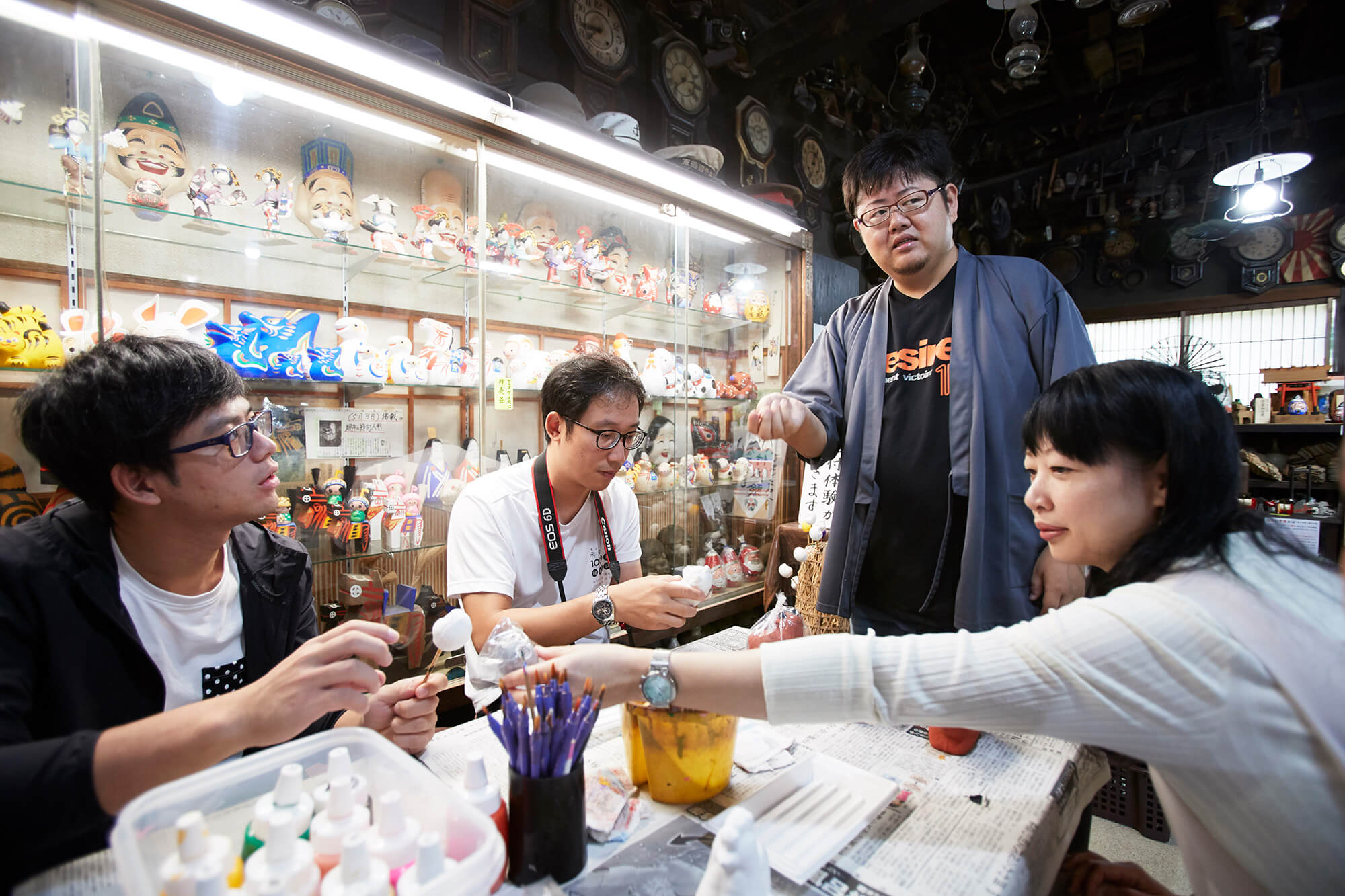 It is difficult to color a curved surface! Move the brush finely so as not to fail.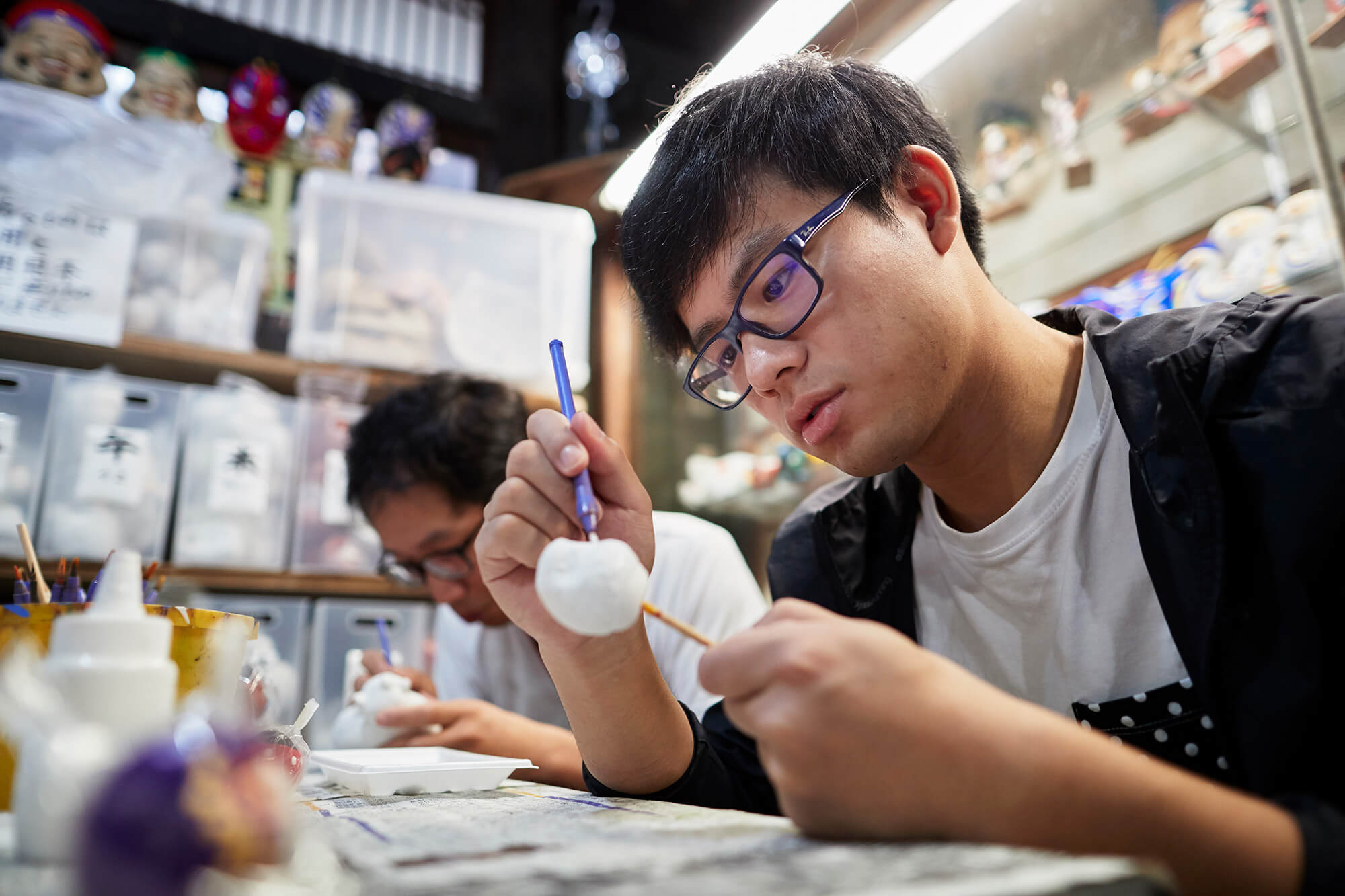 The original papier doll is completed! Everyone could paint lovely.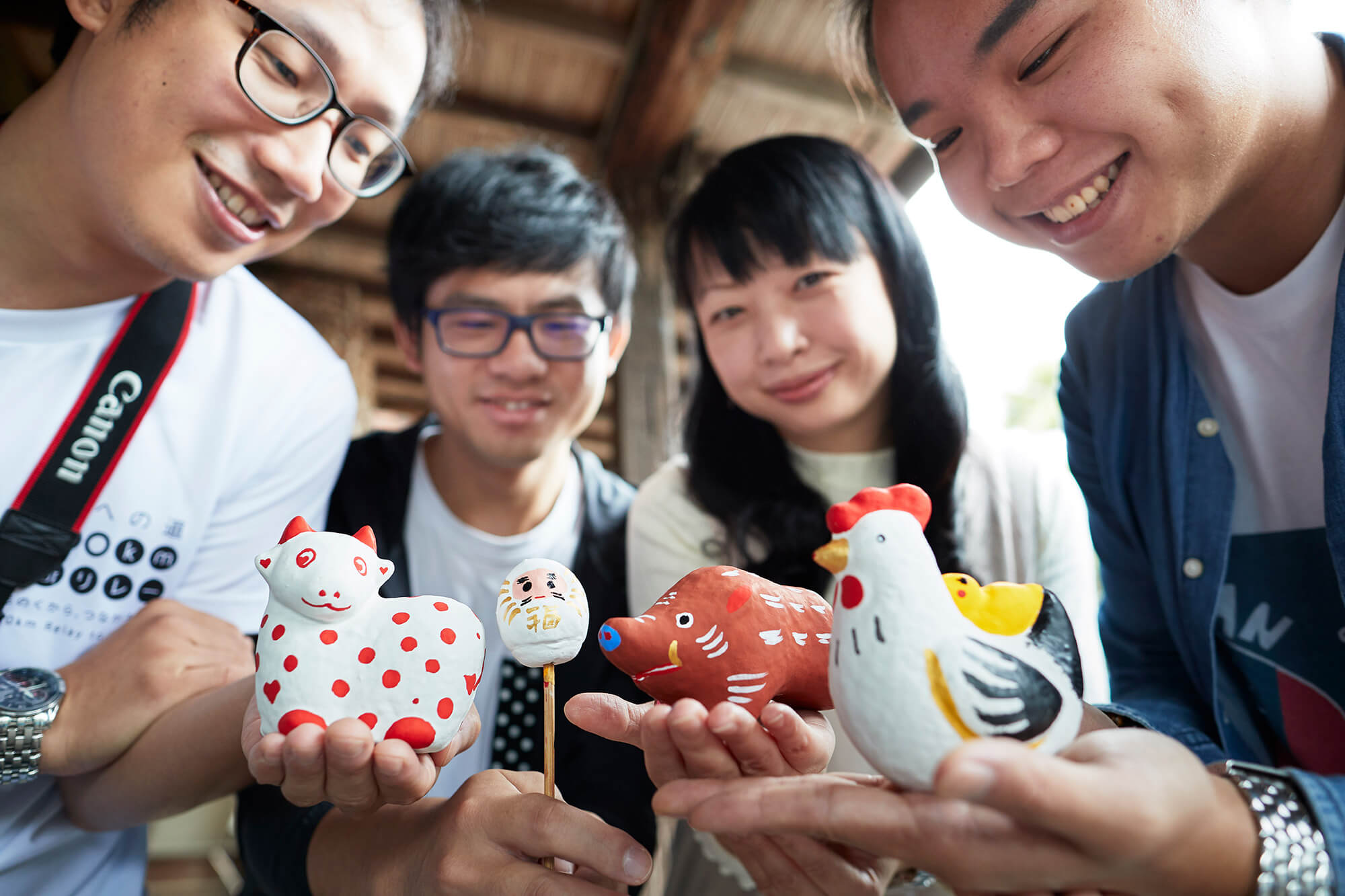 Dekoyashiki-hikojimingei → Click here
15:00
We discoussed about the next destination. We decided to go to "Shiramizu Amida-Do" by watching the back number of the free information magazine "Haitabi" on the smartphone. We aim for the Iwaki city in the coastal area.
Free information magazine "Haitabi" → Please click here
Tohoku Expressway Pass → Click here
Departing from Koriyama Higashi Interchange to Ban-etsu Expressway, transfer at Iwaki Junction onto Joban Expressway, and proceed to Iwaki Yumoto Interchange.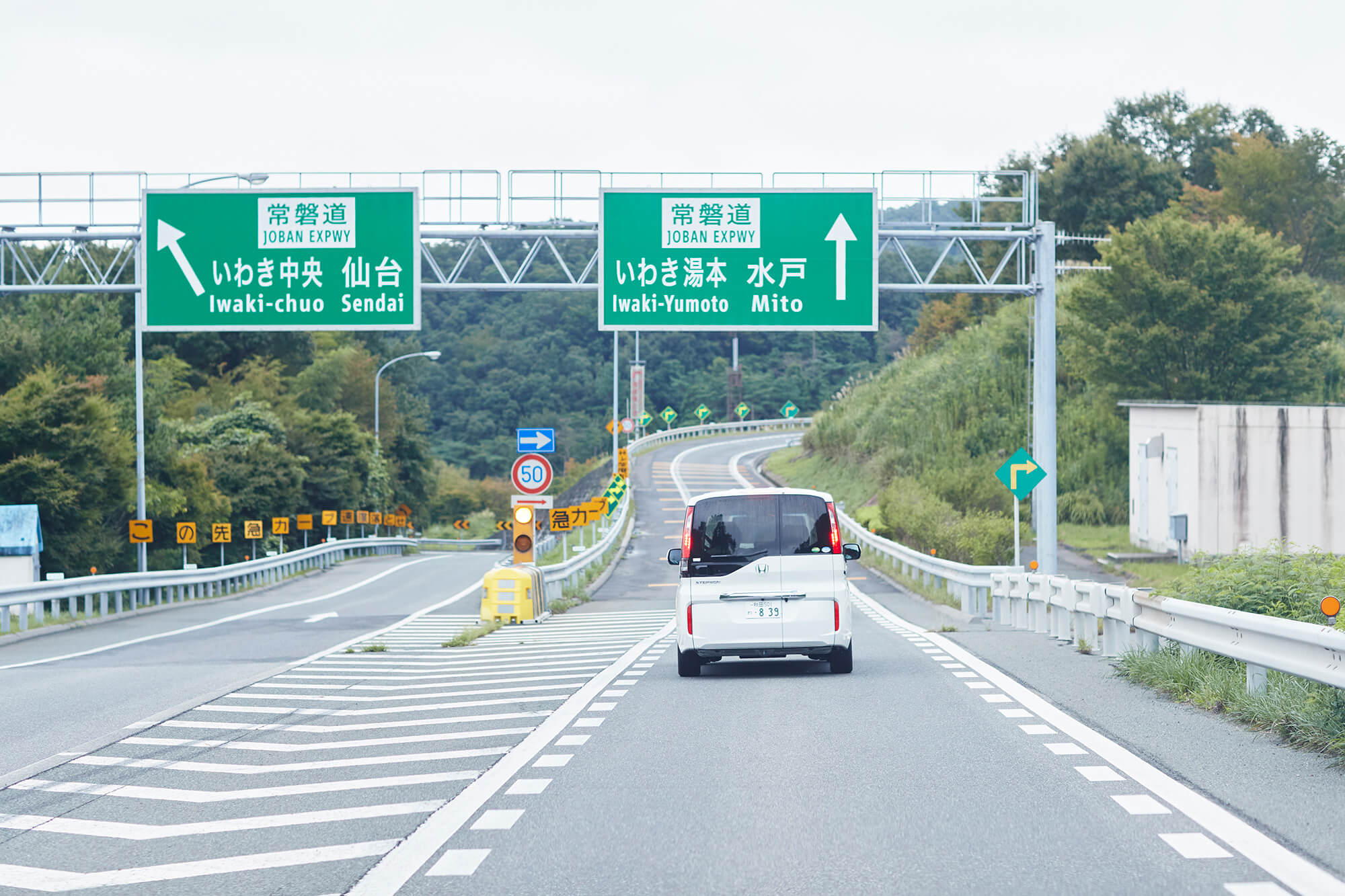 16:30
We arrived at the destination "Shiramizu Amida-Do". It is a temple designated as the only national treasure in Fukushima prefecture. There is a beautiful garden pond in the precincts.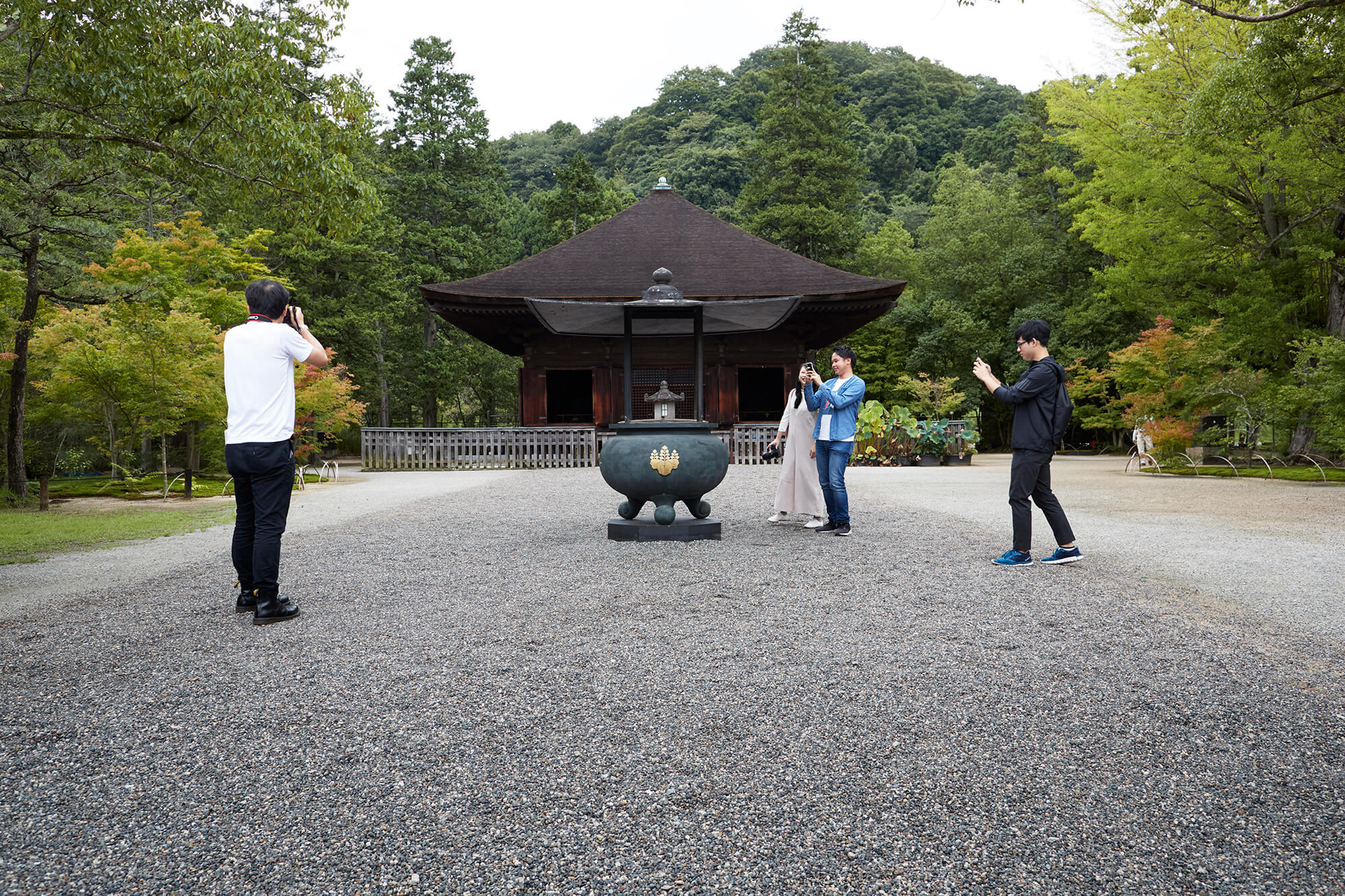 Walking around the precincts, taking pictures. I got a favorite picture.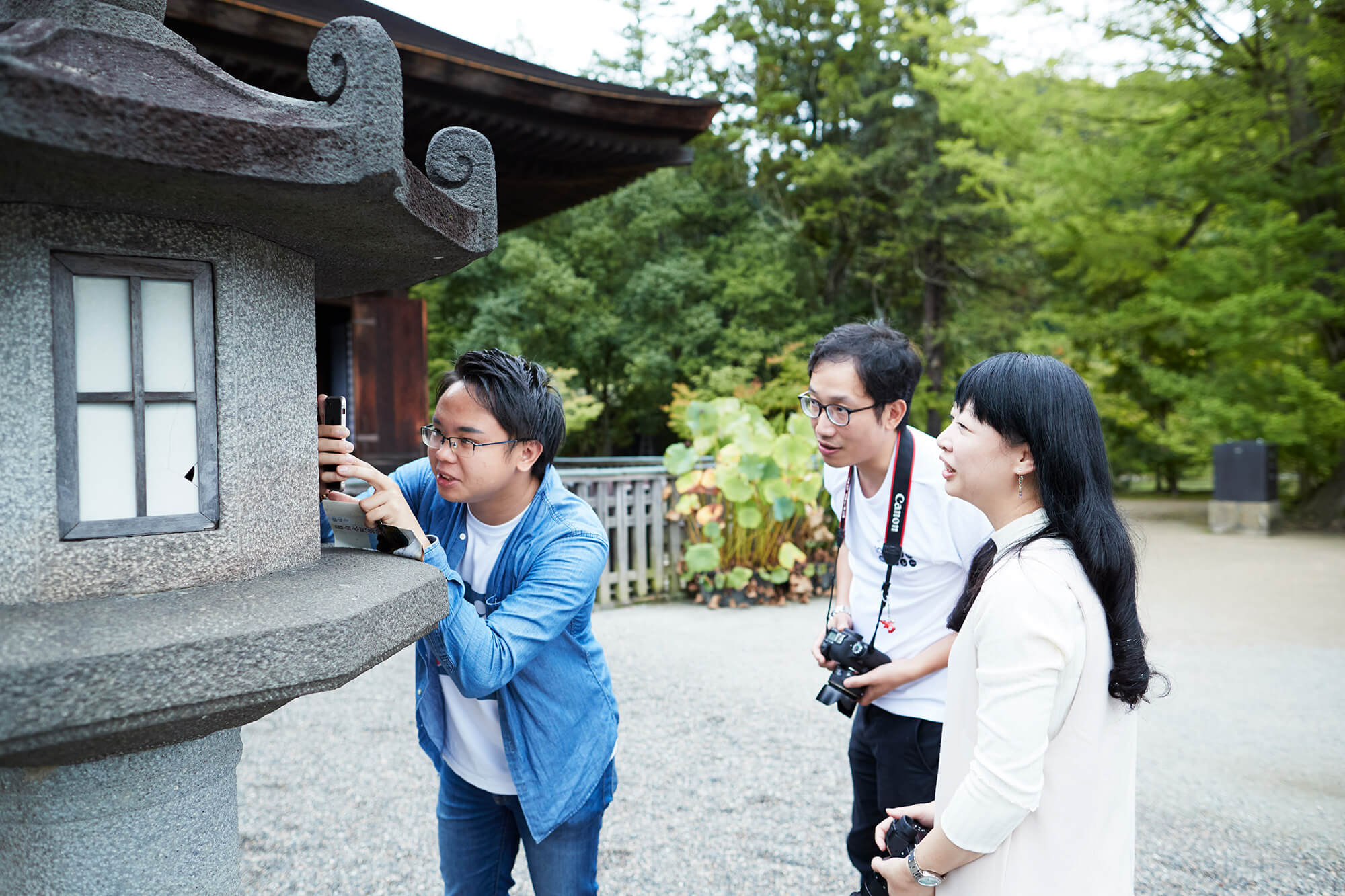 It is a red stone that it surely collects when visiting a Japanese temple. Of course I also had you pressed on "Shiramizu Amida-Do".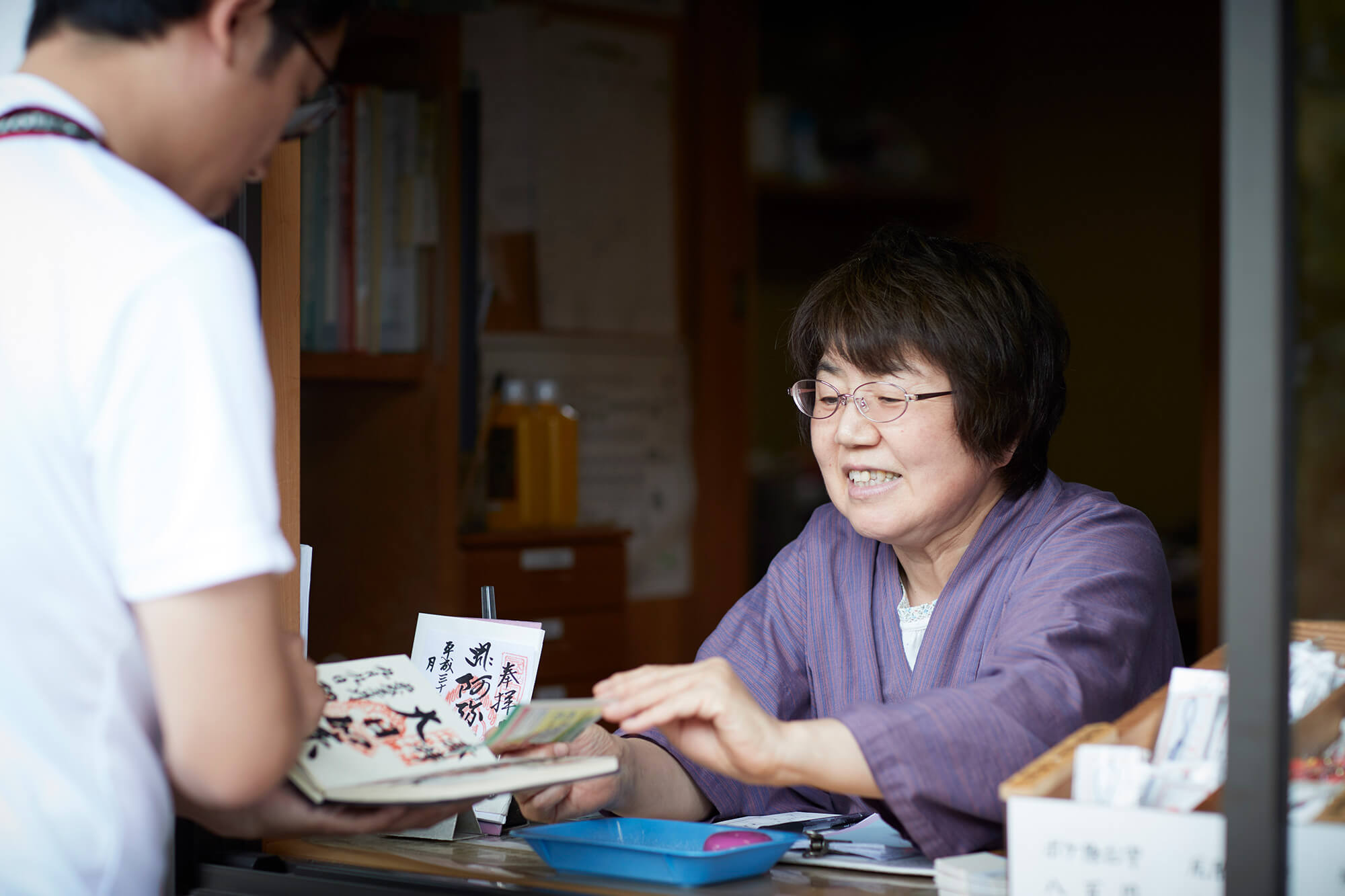 After enjoying the temple, we went to the accommodation "Spa Resort Hawaiians" on the second day.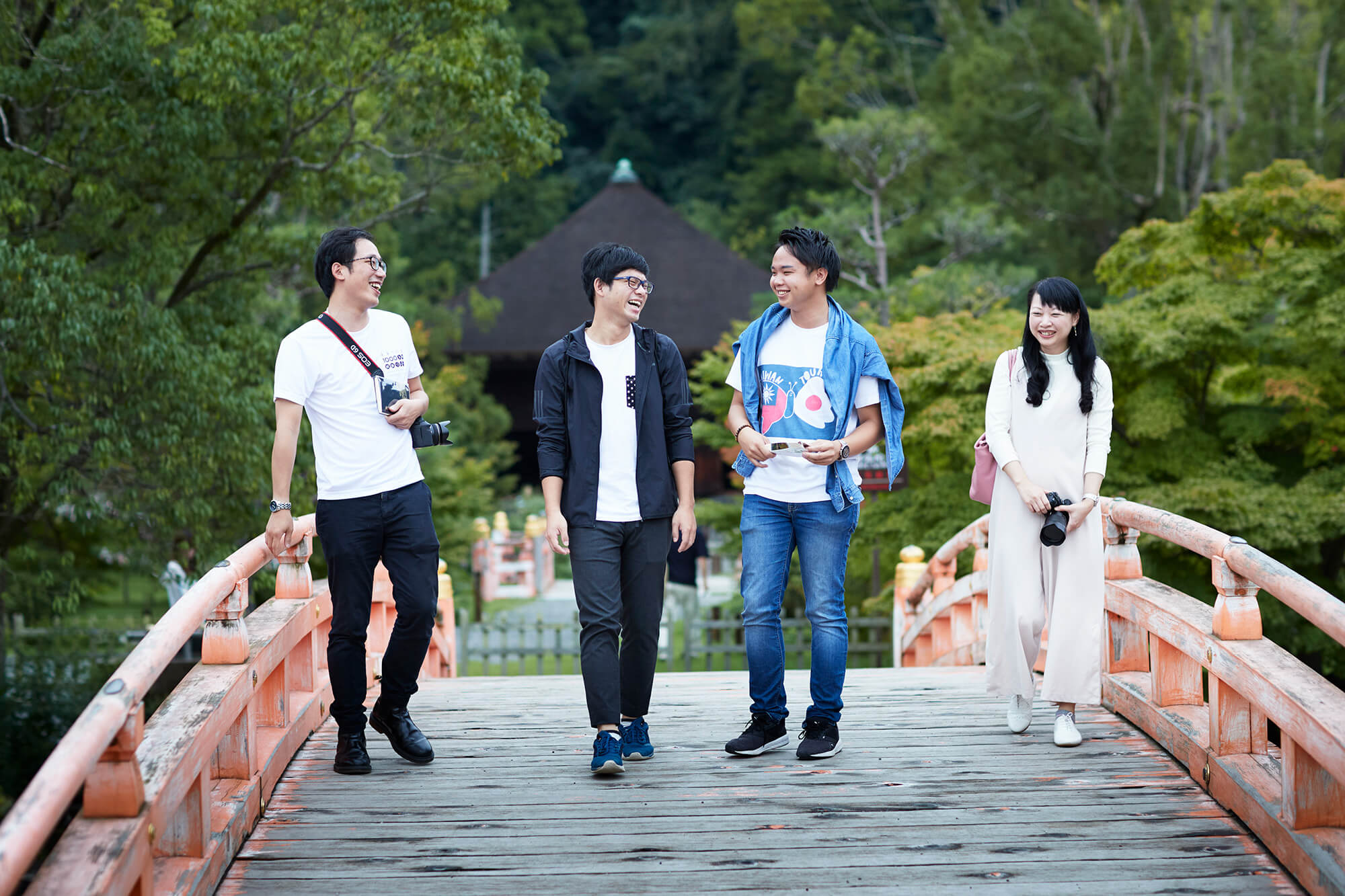 Shiramizu Amida-Do → Click here
17:30
Arrived at "Spa Resort Hawaiians". It is a big hot spring theme park that you can feel the everlasting summer all year round. In the museum where the tropical mood floods, there are waterslide, flowing pool, eating places and shops reproducing the streets of Old Hawaii.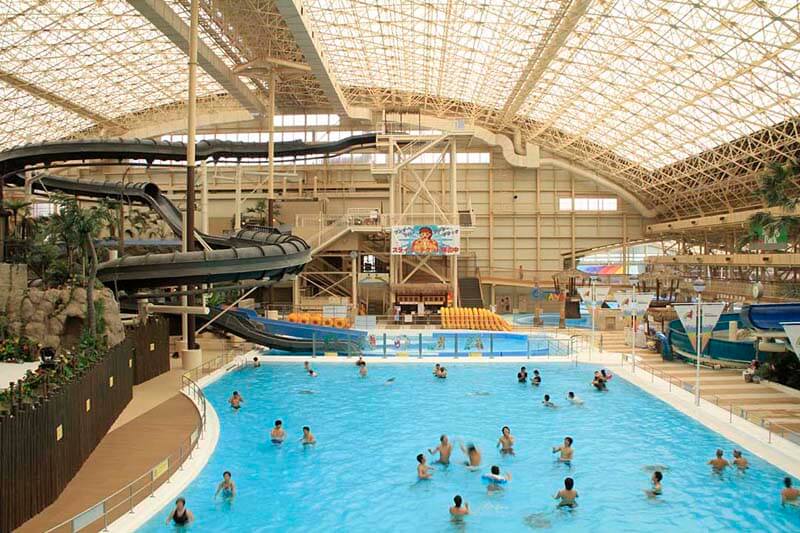 Gorgeous hula dance and dynamic Polynesian show are good point. After we play well, soak in the wide hot spring and take a good rest.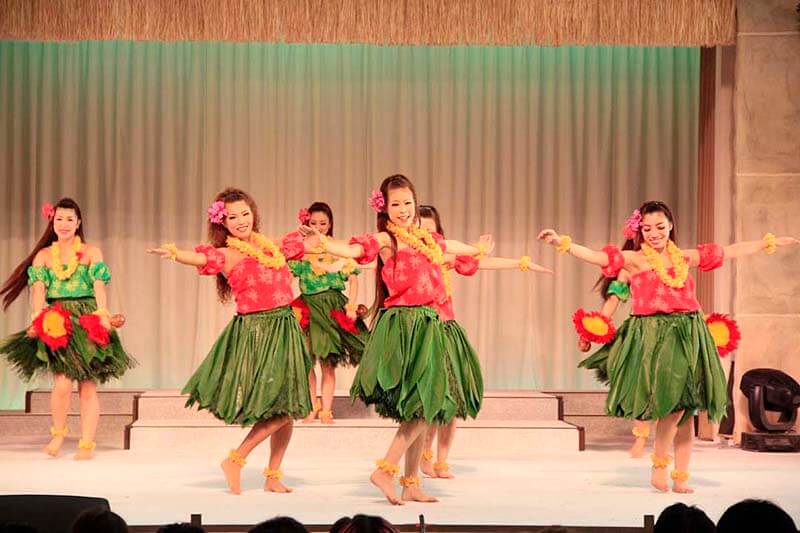 Spa Resort Hawaiians → here
Tohoku Expressway Pass → Click here
Free information magazine "Haitabi" → Please click here