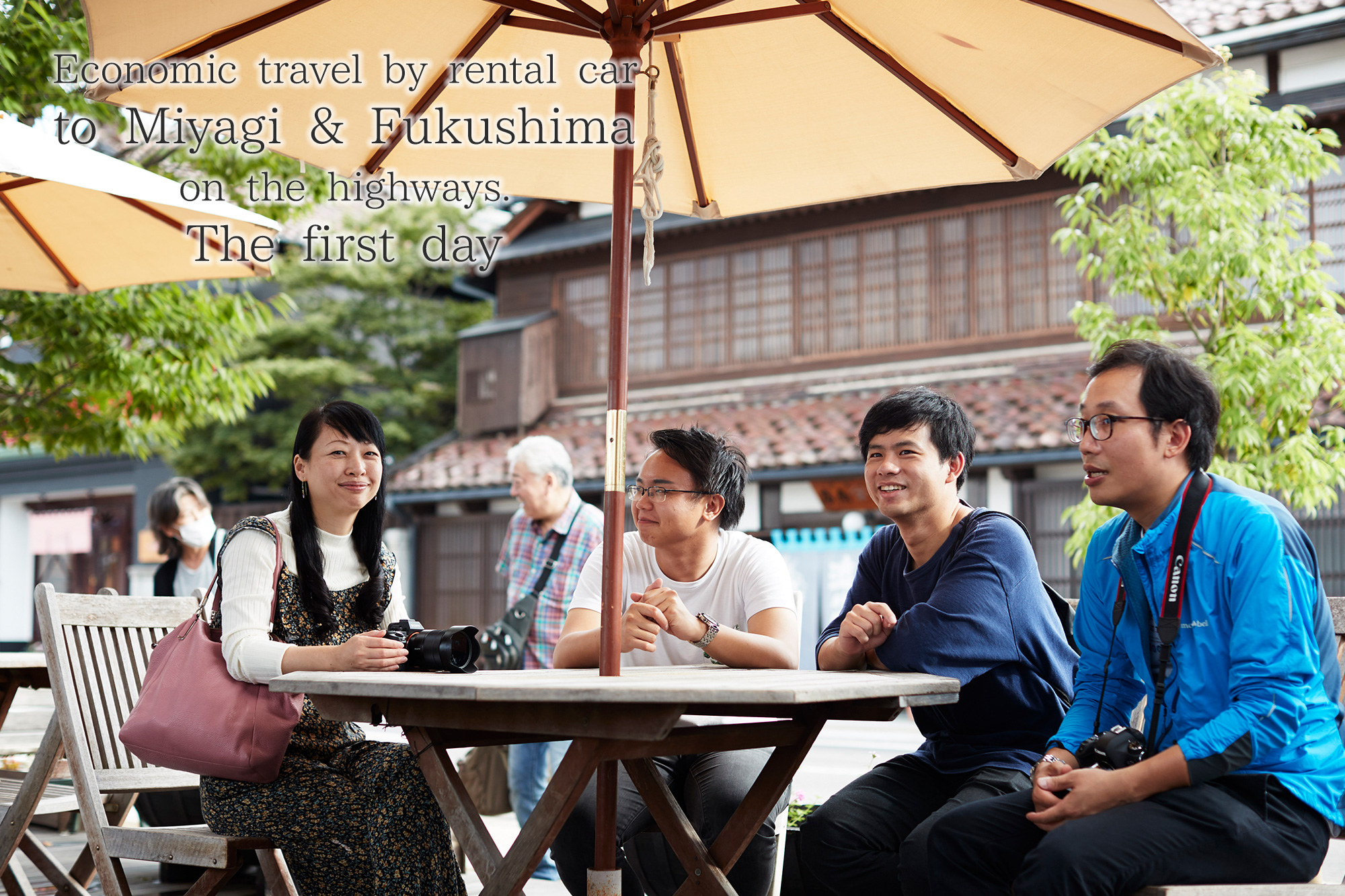 The first day 12:00
Most of the direct flights from Taiwan arrive at Sendai International Airport around noon. These four exchange students from Taiwan gathered at the airport and proceeded to the rental car shop. The application for the ETC card was easy; they only needed to present their passports and drivers' licenses and choose the desired period of time. It was a quick process!
Tohoku Expressway Pass → Click here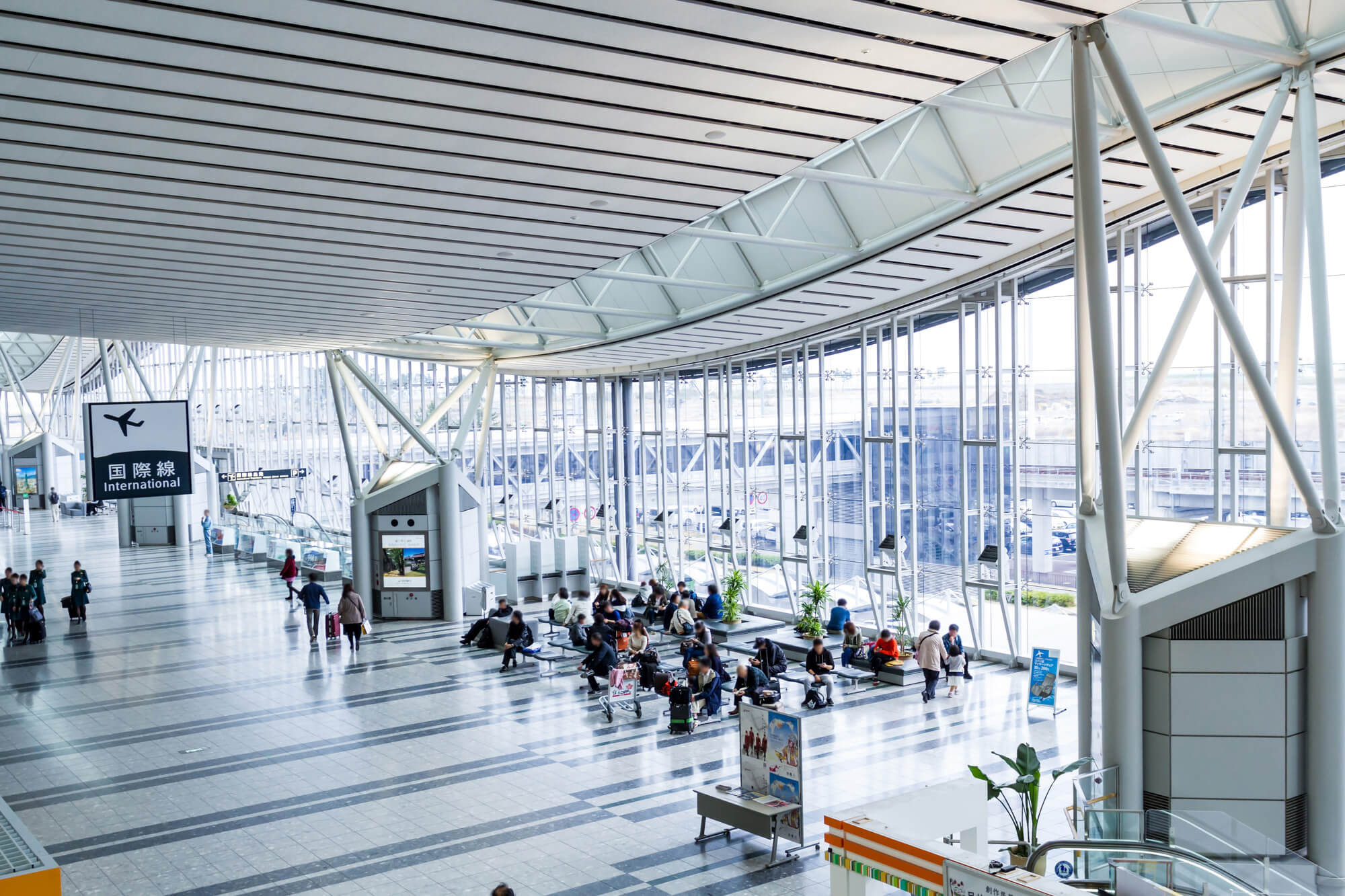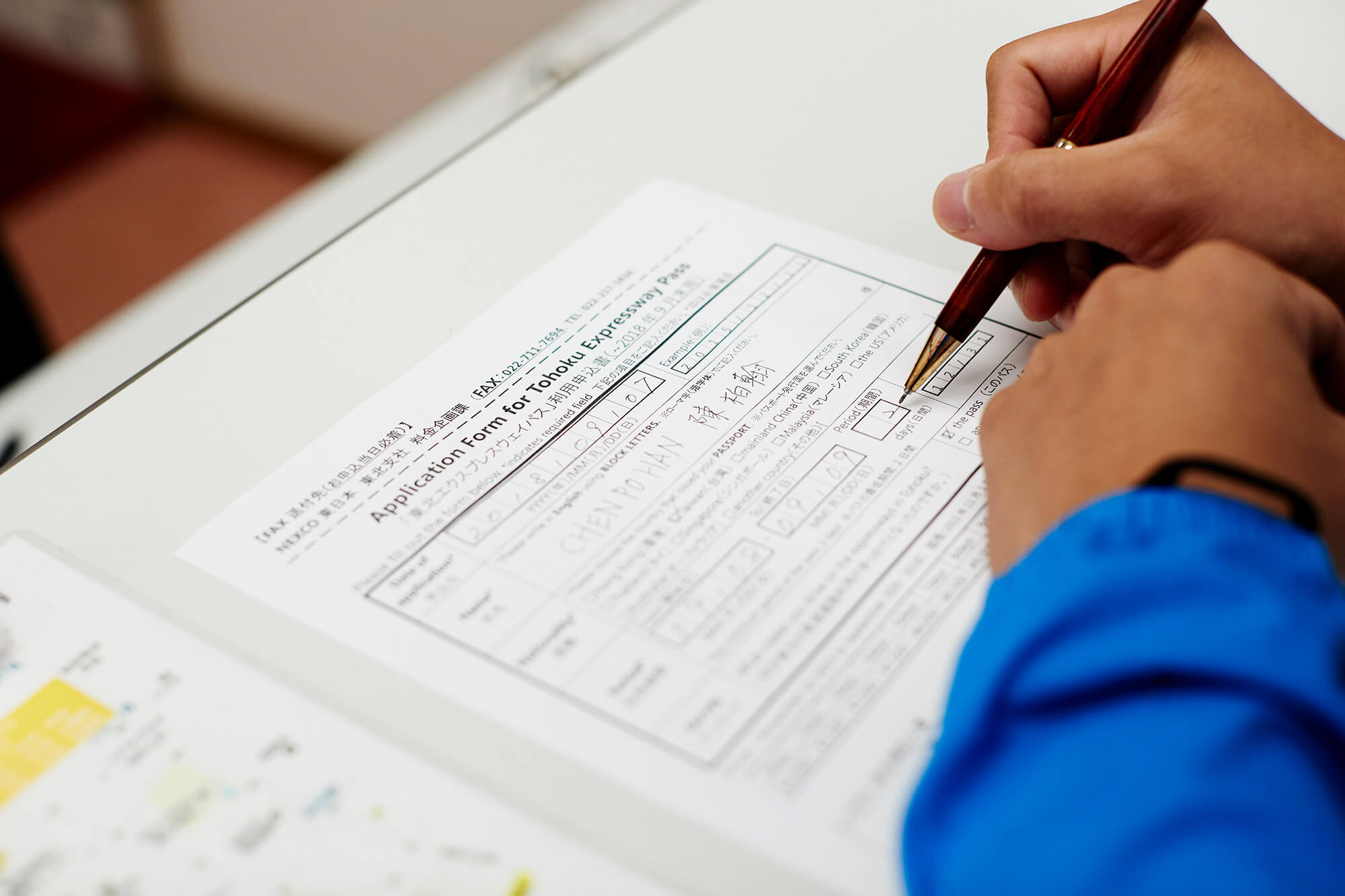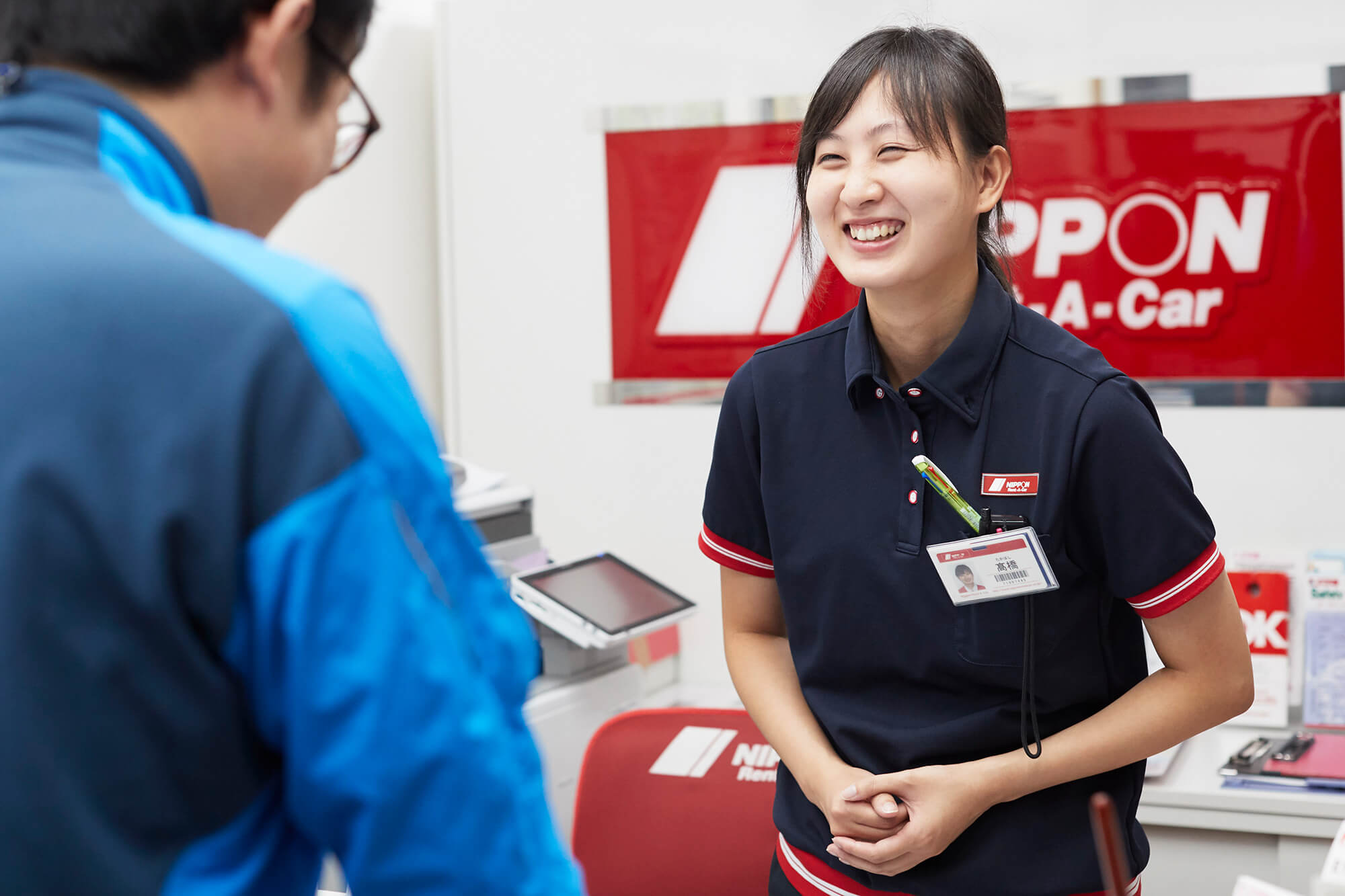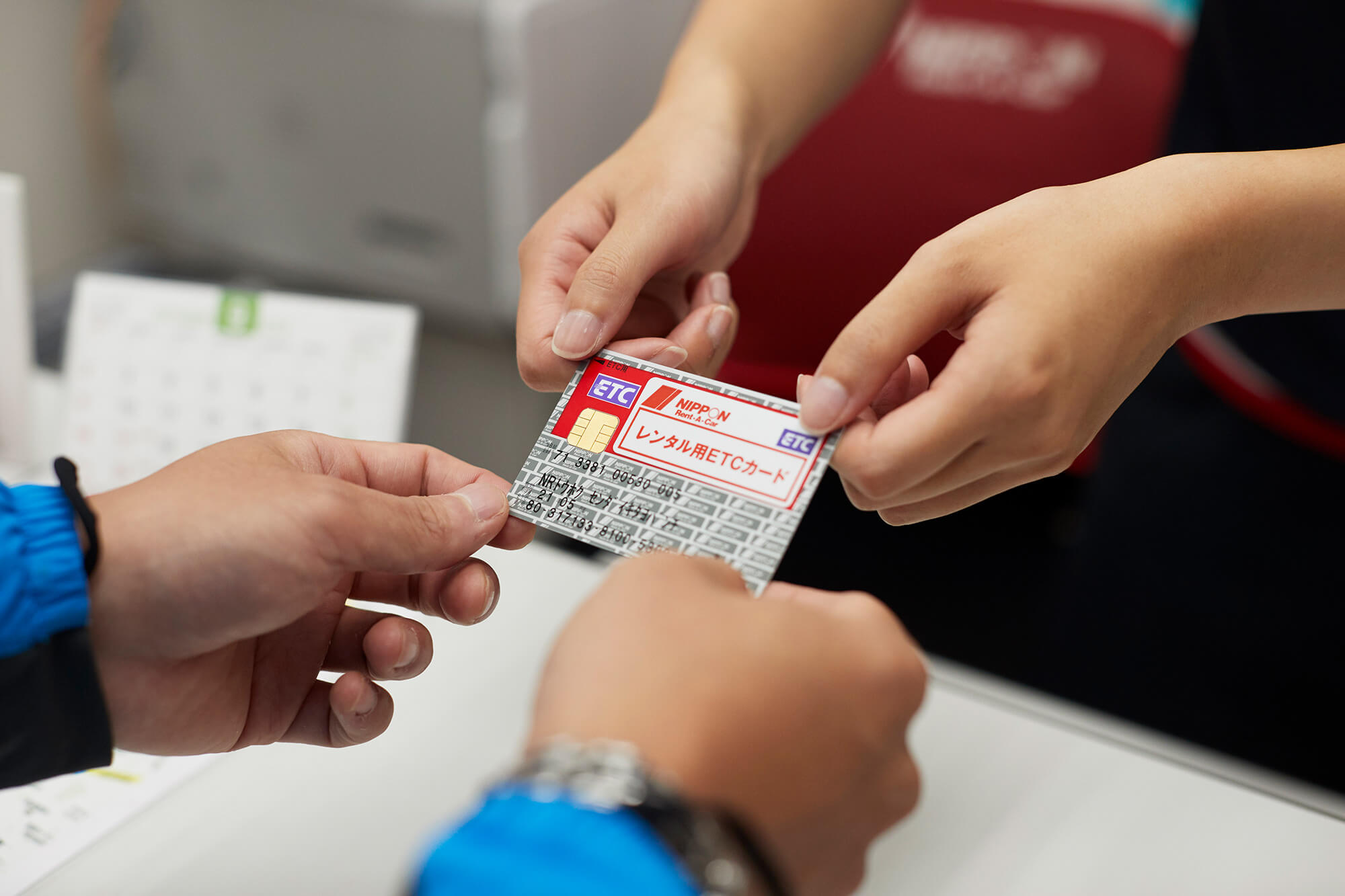 After placing the ETC card on the car they rented, they were ready to begin their trip and fully enjoy Tohoku in the fall!
CHECK-POINT
Make sure that the ETC card is securely inserted before going through the tollgate. In Japan, people drive on the left side of the road, which is rare in the world. It might be confusing at first, but once you get used to it, you will be fine. When you go through the tollgate, make sure you enter the ETC lane. Be prepared to slow down and stop safely before the gate arm rises. Once it rises, confirm your destination and proceed. Keep in mind that when there are two lanes, the right lane is used for passing.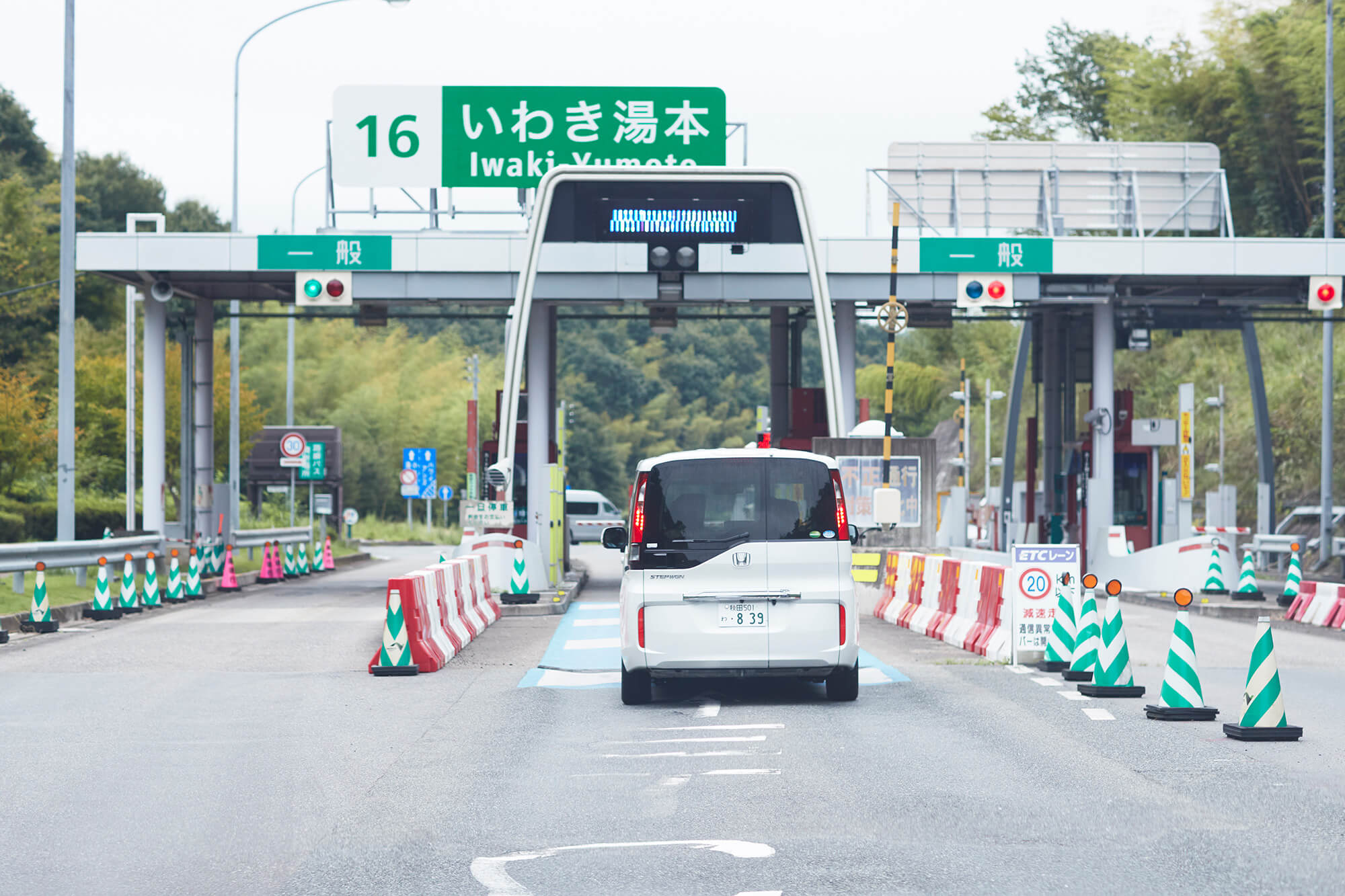 The four students drove from Sendai Airport Interchange to get onto the highway, then they stopped at Sugo Parking Area. There are many service areas and parking areas on the highway, as well as free resting spaces, toilets, souvenir shops, restaurants, fastfood corners.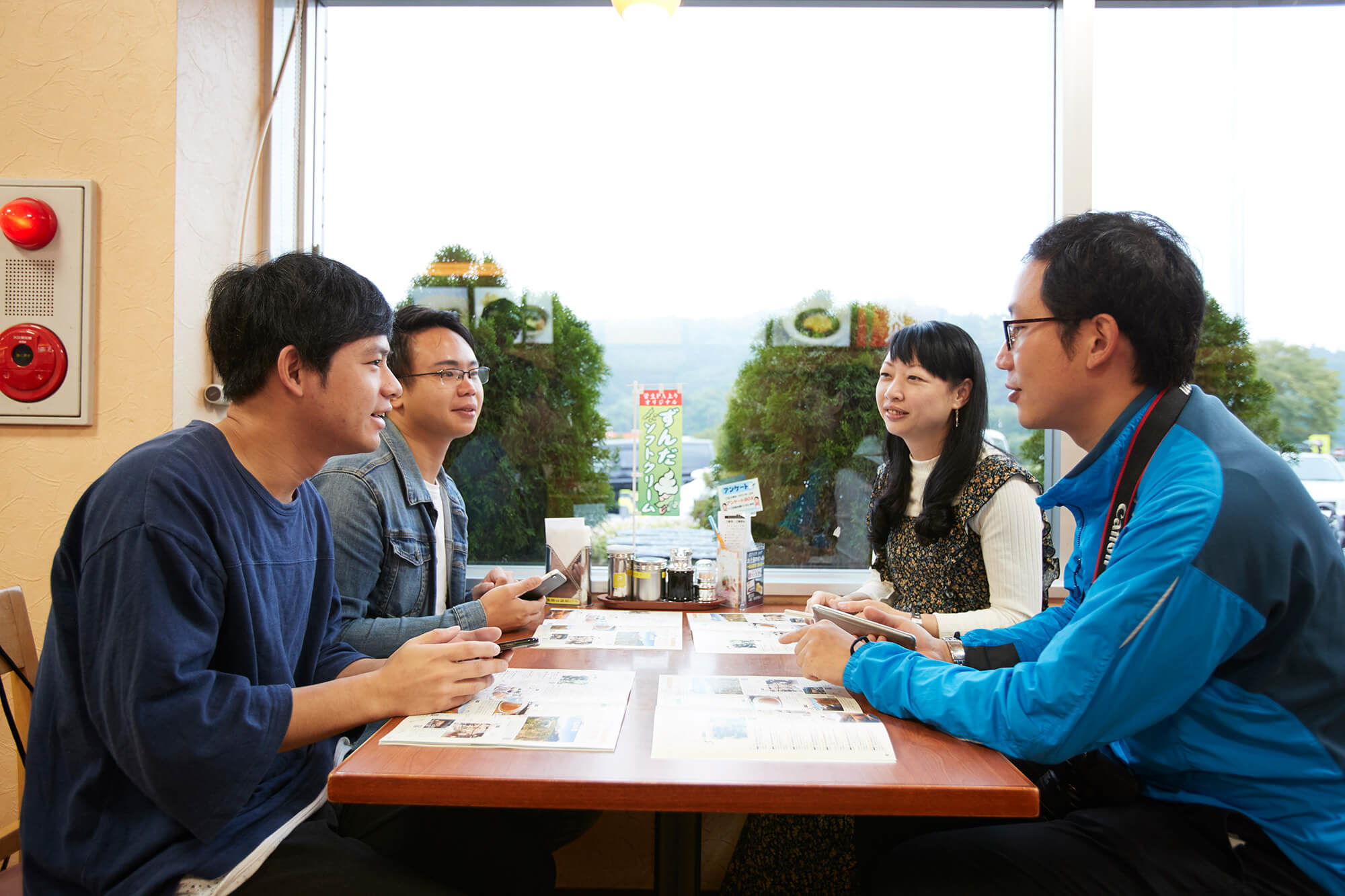 There is a free magazine called "Haitabi" that has Tohoku sightseeing information and maps at the service areas. The four exchange students decided to go to Murata-machi in Miyagi Prefecture after reading the magazine. You can also read the back issues by scanning the QR code.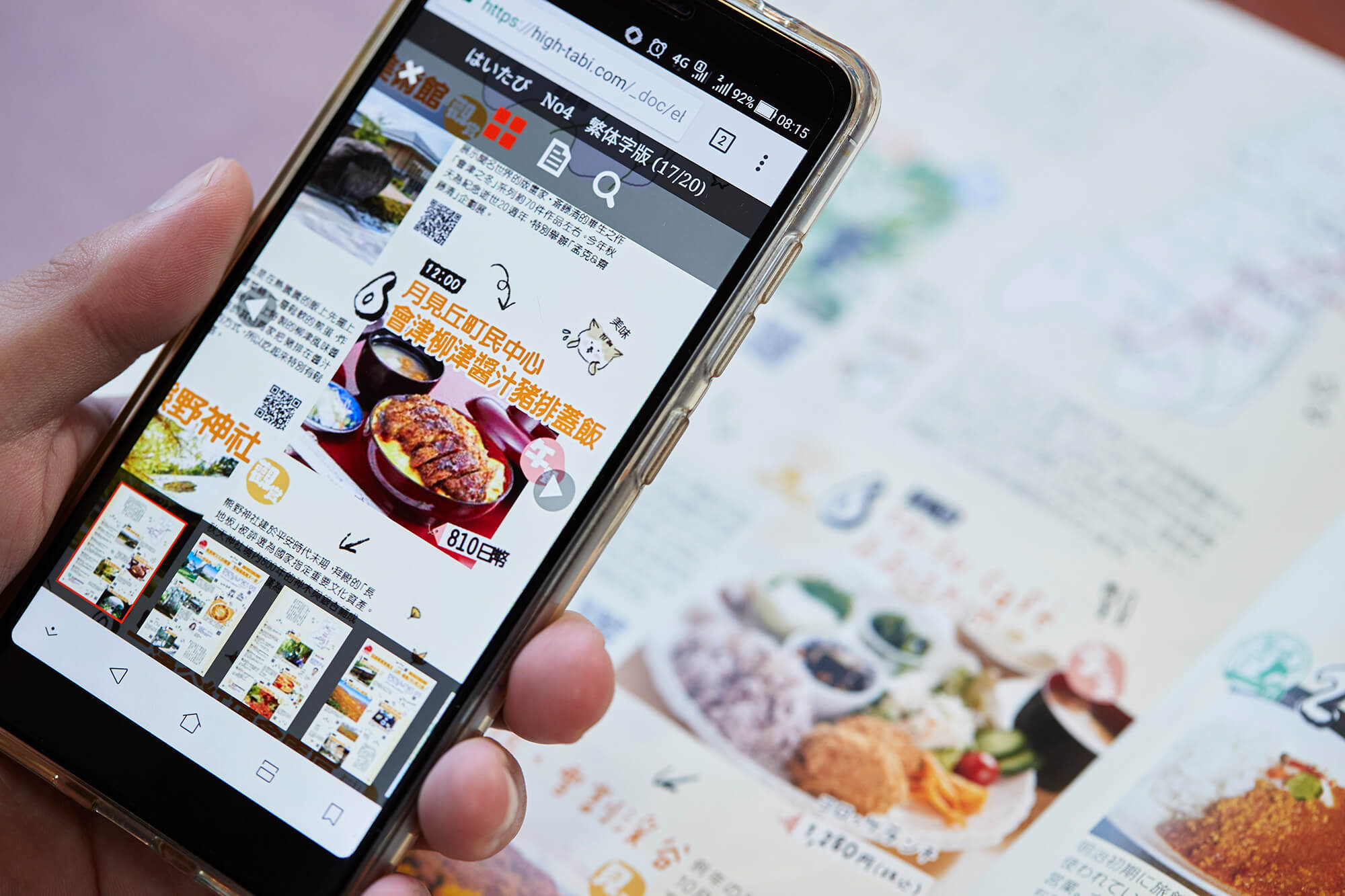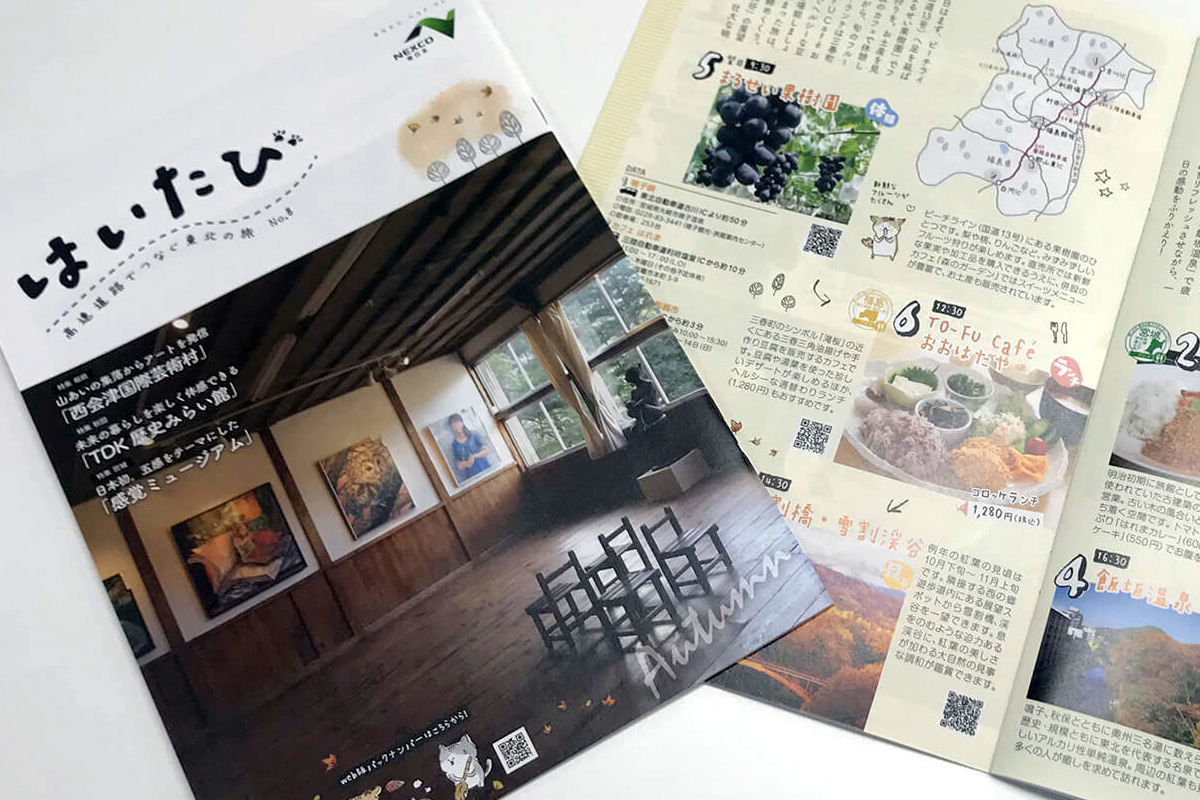 Free information magazine "Haitabi" → Please click here
13:30
Departing from Sugo parking area, I arrived at Murata Town in Senan area of Miyagi prefecture. In Murata Town, which crowded as a trading capital with safflower trade in the Edo period, there were a lot of shops that used the warehouse at that time as it was, it seems that time slipped into Japan in the Edo period.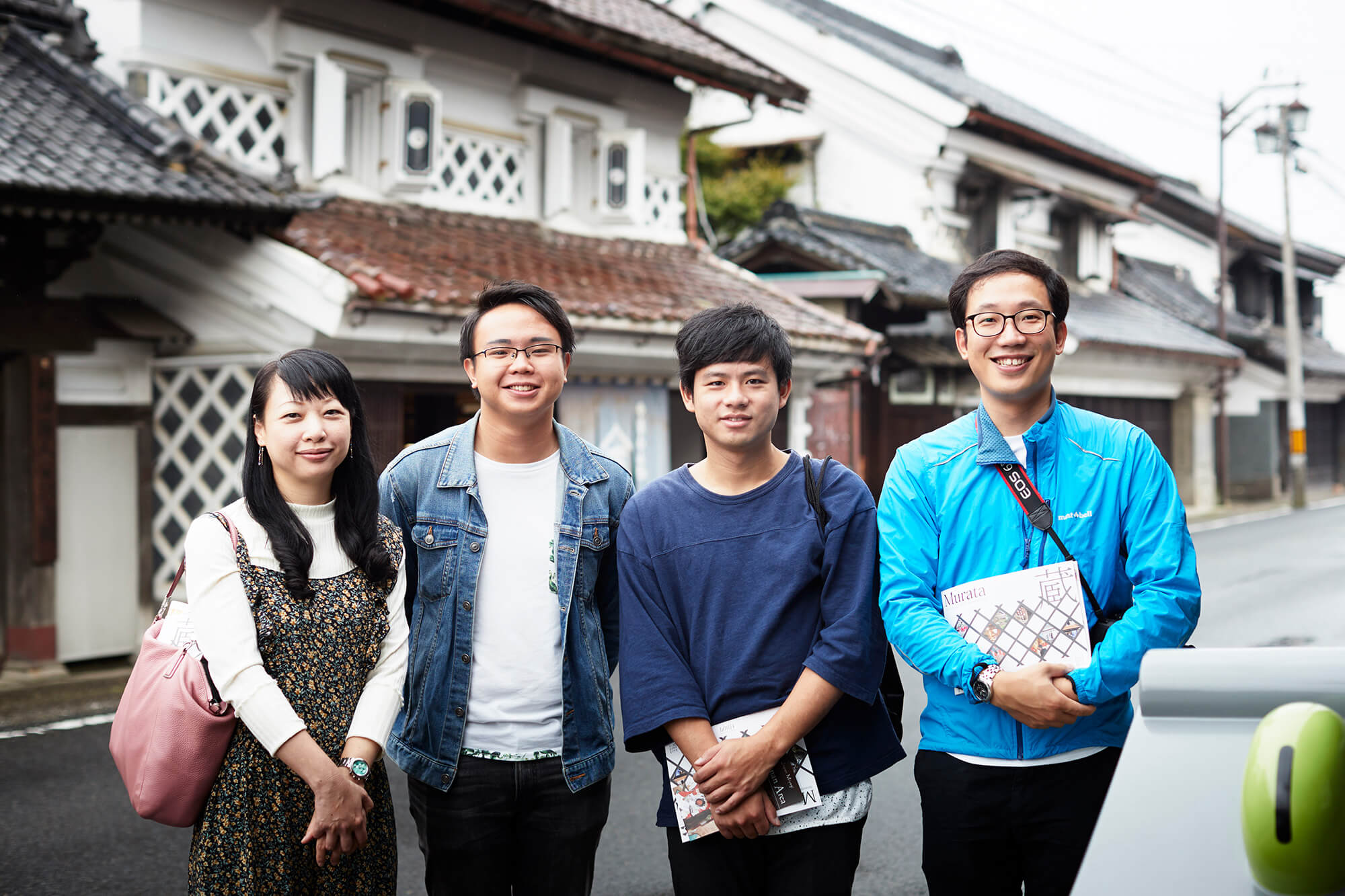 There is a free tourist information office in one corner of the streets, and the staff explained politely the characteristics of the store carefully.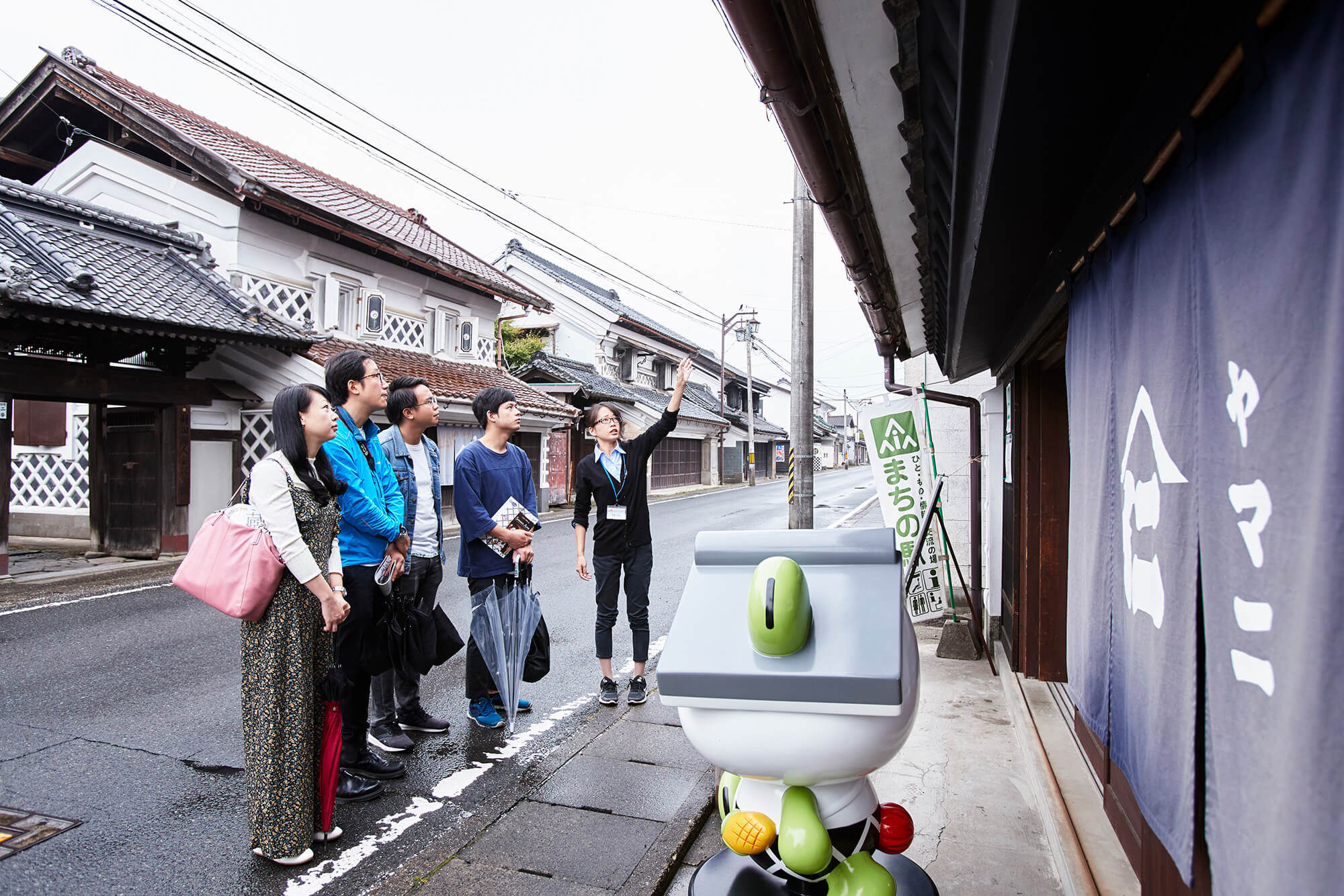 Visited the warehouse. We were impressed by the building with a heavy feeling using Zelkova about 1,000 years old.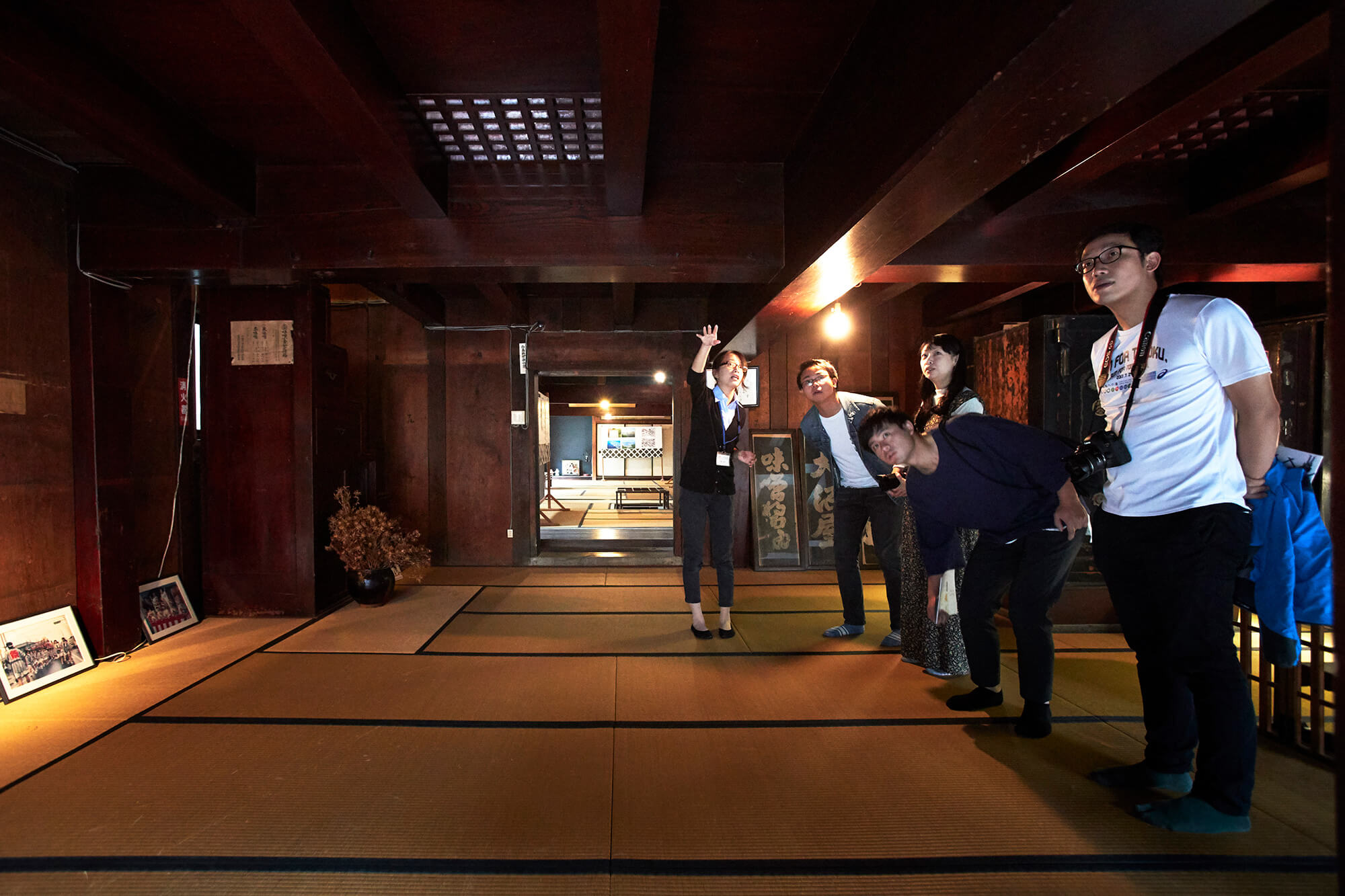 At the end, we went to the front to take a commemorative photo. From the size of the storehouse, I could feel how Murata once flourished.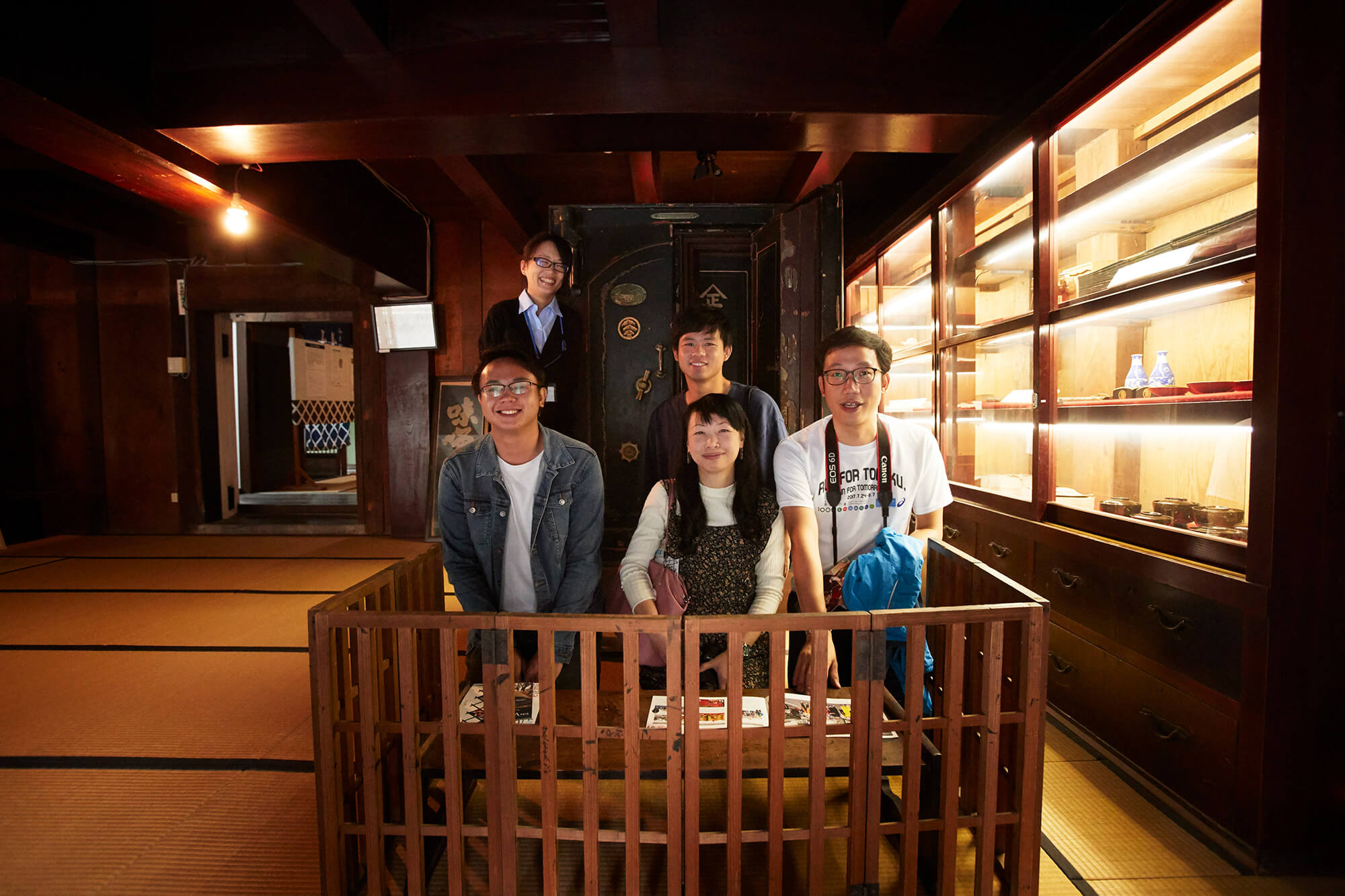 Kura no Machi · Murata Town → click here
Now, it is departing for Fukushima Prefecture! Next destination is "Iimoriyama / Aizu Sazae-do". Take the Tohoku Expressway from the Murata interchange south, transfer to Ban-etsu Expressway at Koriyama Junction and proceed to the Aizu Wakamatsu Interchange.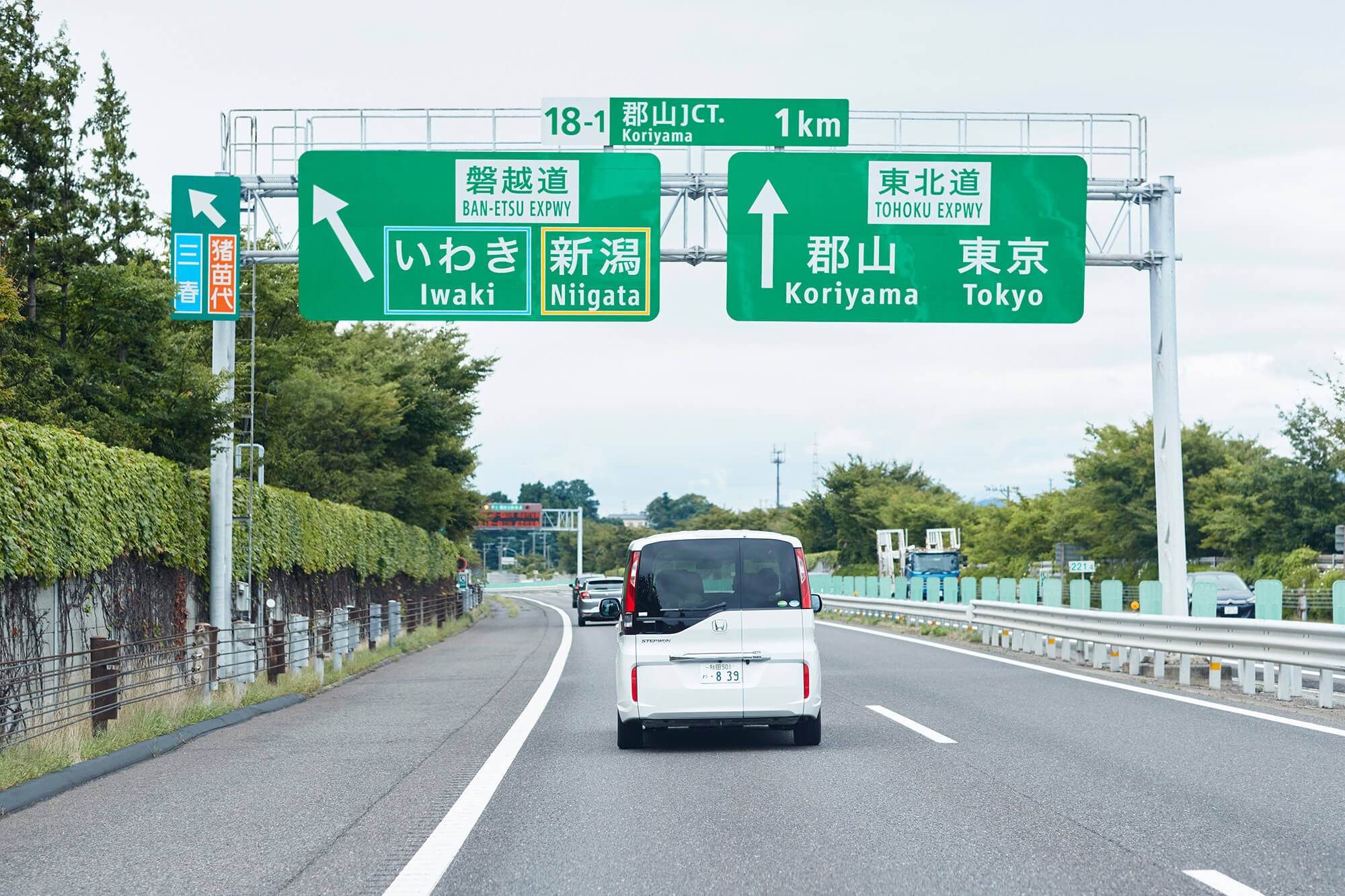 15:30
15:30 We arrived at Iimoriyama · Aizu Sazae-do. From the foot of Iimoriyama it is easy to climb as there is a slope conveyor from the Aizu Sazae-do built up. If you are confident in your physical strength, why not try challenging 183 steps in a stone step?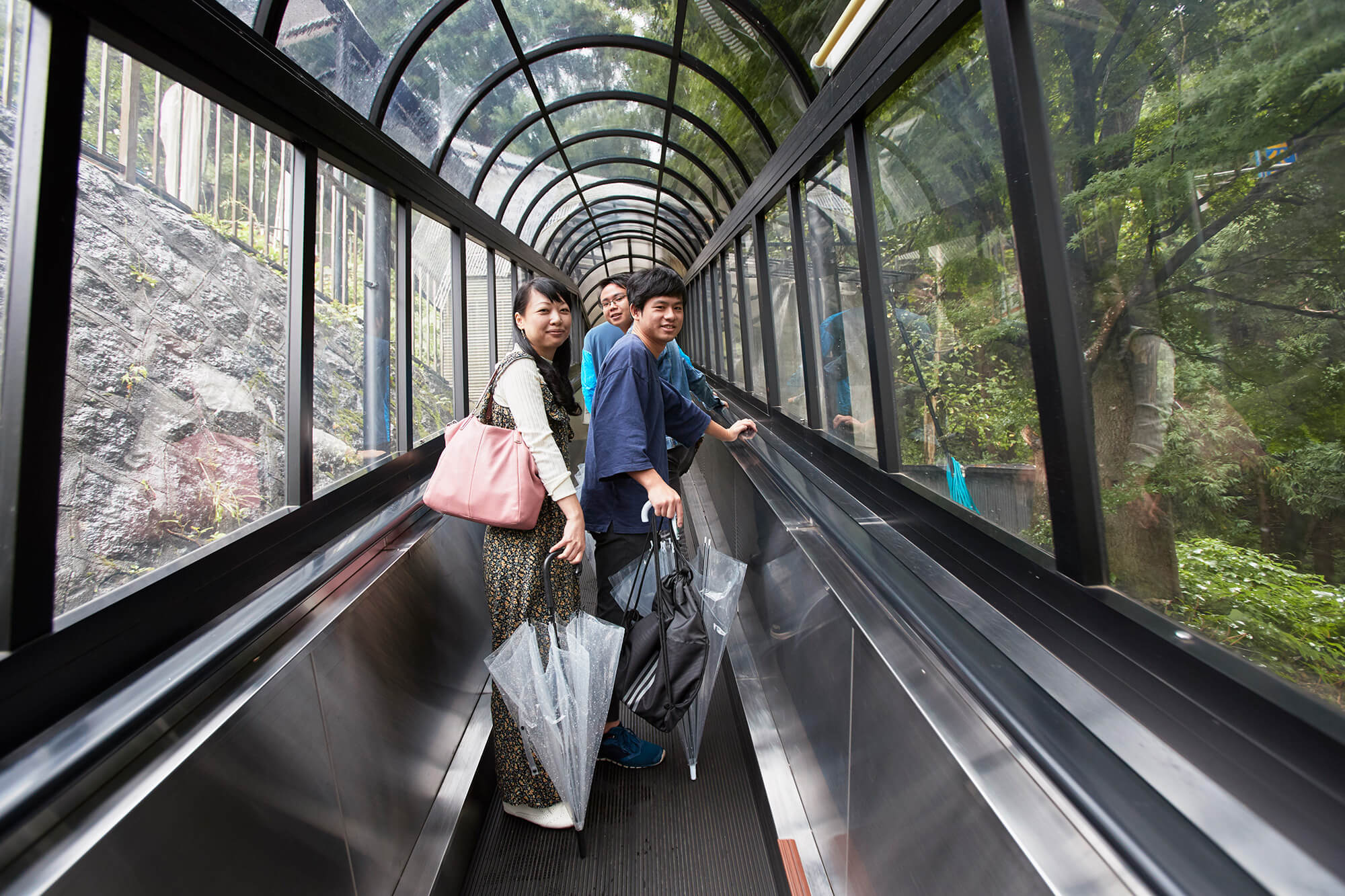 Aizu Sazae-do is about 16 meters high, a hexagonal three-story Buddhist temple. It is unusual in the world, double helical structure in which ascending and descending passages do not pass.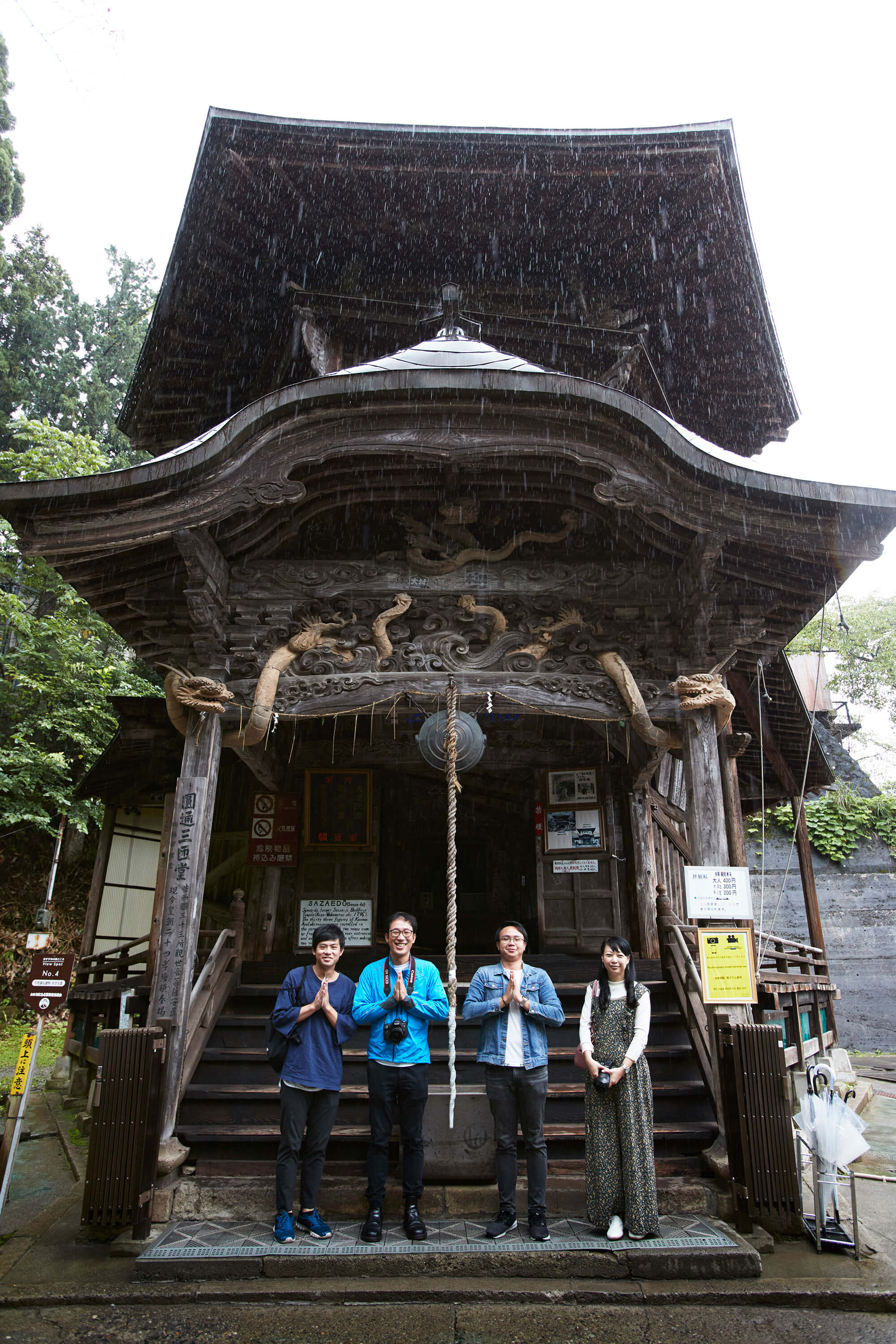 Go up the spiral passageway and when you reach the top of the building, it turns into a descending path starting from there. Everyone's curious, with a mysterious structure.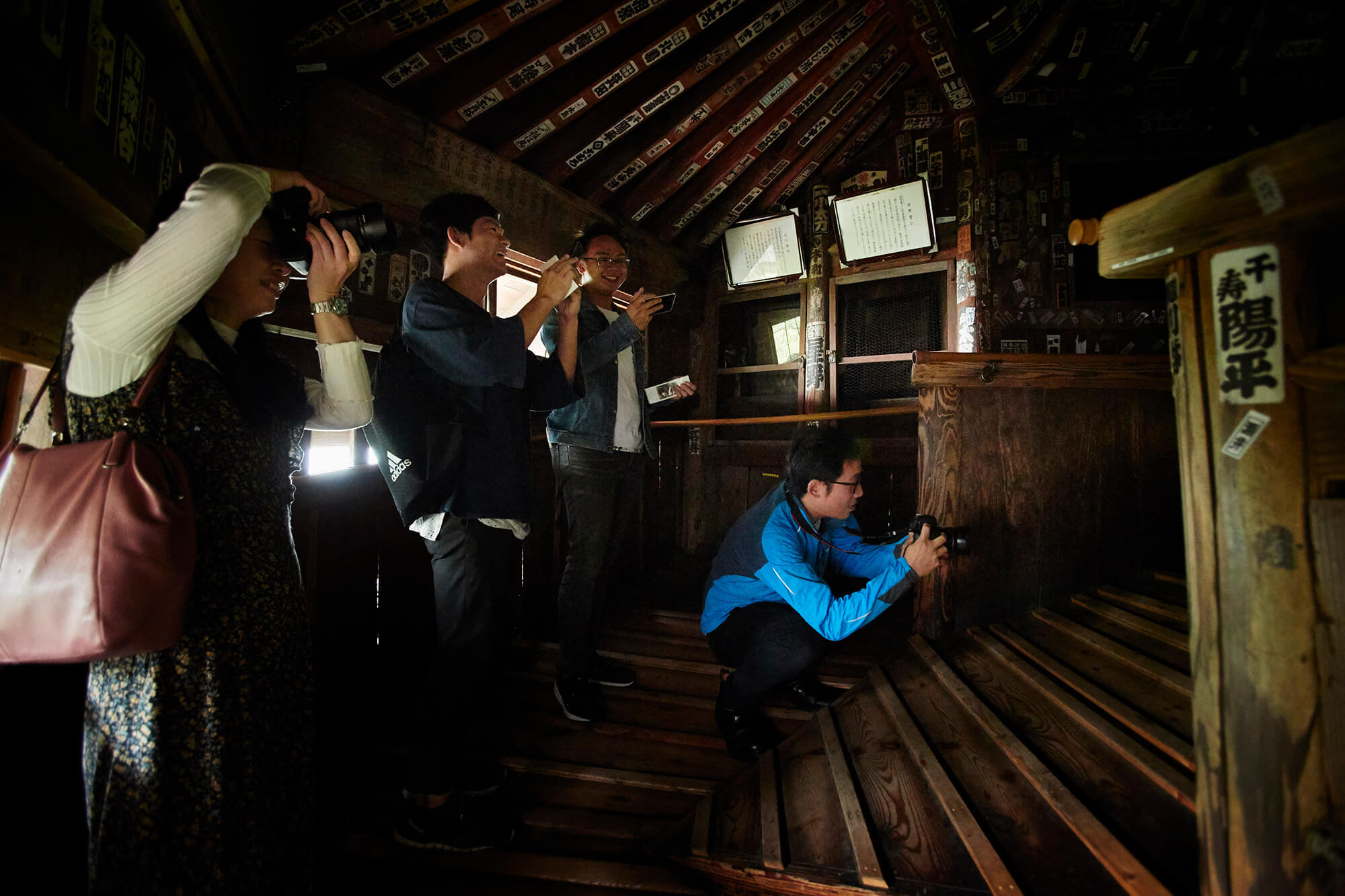 Iimoriyama · Aizu Sazae-do → Here
17: 00
After visiting valuable buildings, go to "Nanokamachi Street". Retro buildings from the Meiji era to the early Showa era are lining up.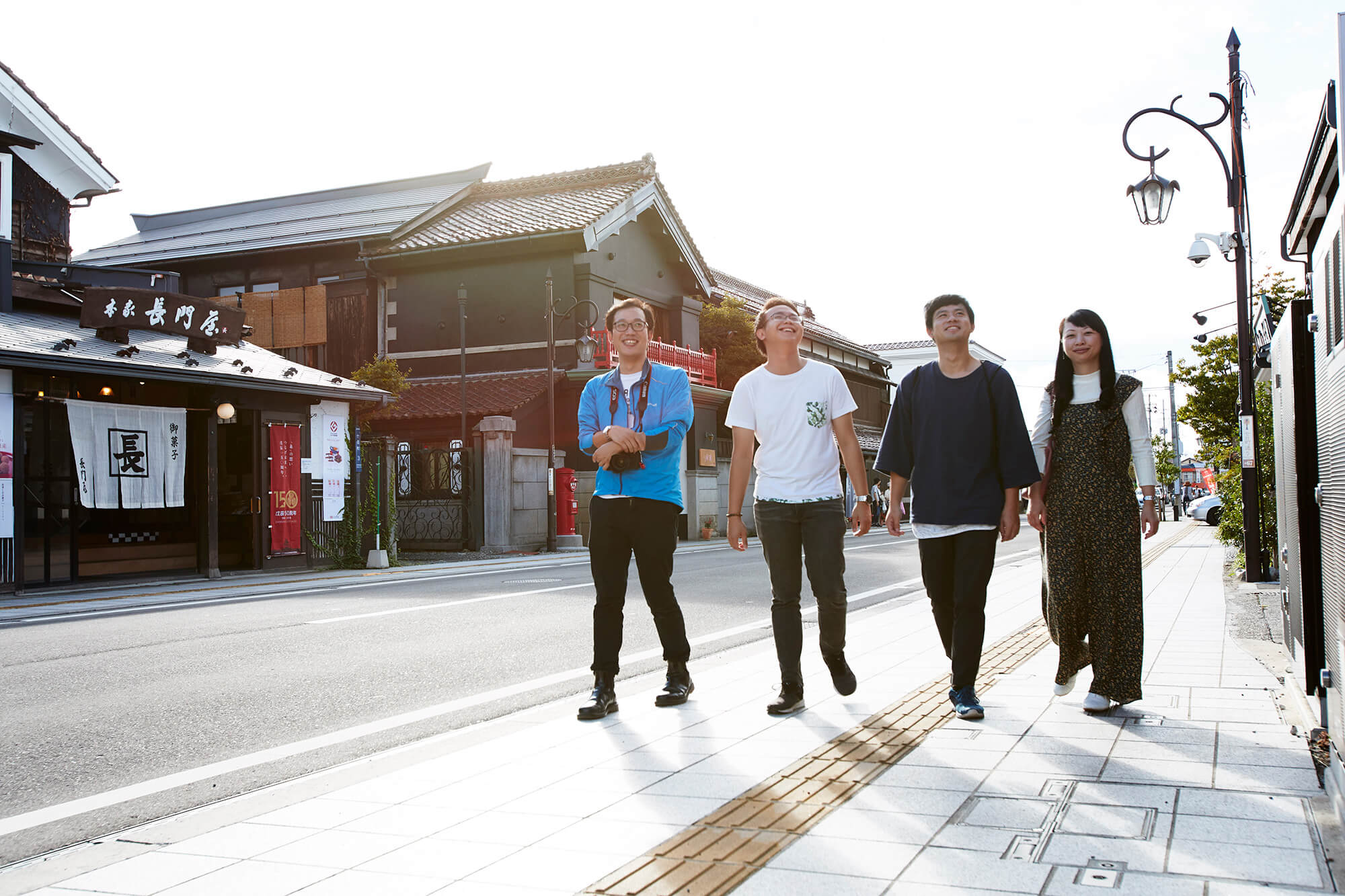 There are various shops such as souvenir shop selling Aizu's traditional craft "Aizu picture candle", sweets shop with Japanese sweets such as Karinto and Manju, local cuisine store using warehouses. We recomend that you take a walk slowly.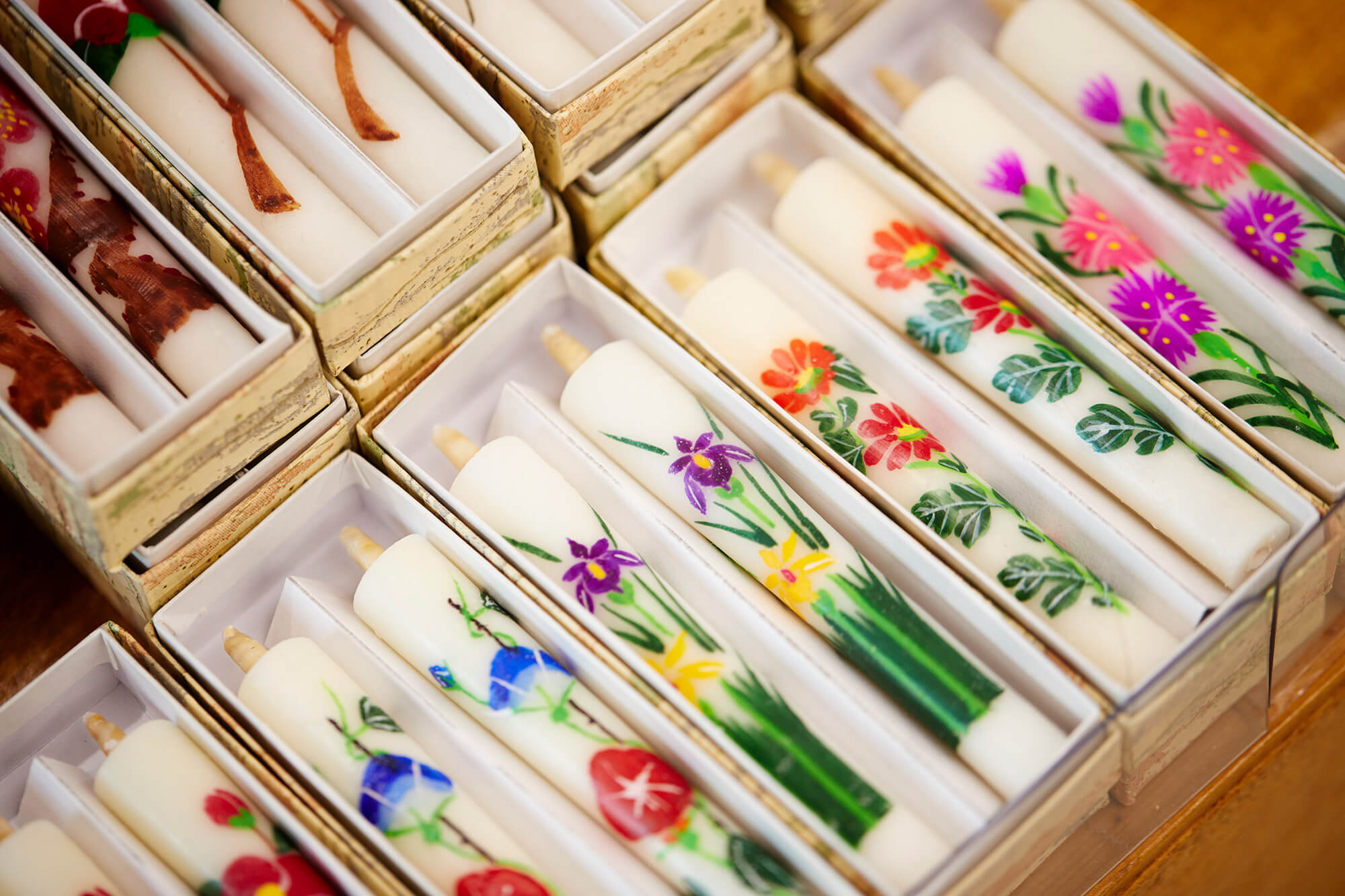 Discover a dango shop in a calm atmosphere and take a break. Midori Dango is the rare taste for Taiwanese.It was amazing!!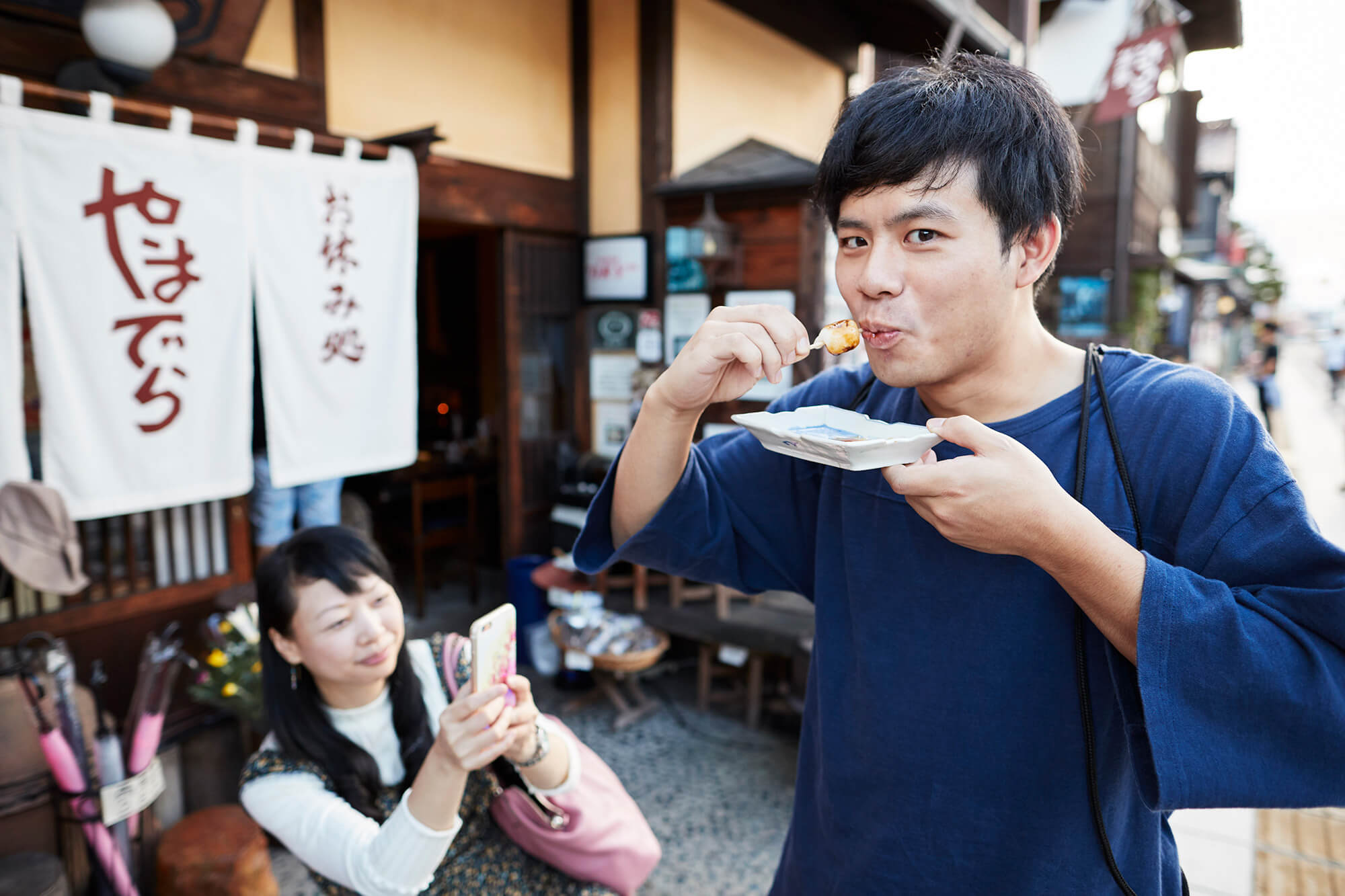 Nanokamachi Street → click here
18: 30
18: 30 After sightseeing Nanokamachi Street, go to "Suzuya dining hall". Our purpose is our local gourmet "Aizu yanazu sauce cutlet bowl" in Aizu district of Fukushima Prefecture. Actually, I viewed the webpage version "Haitabi No.4" in Sugo service area and decided in advance.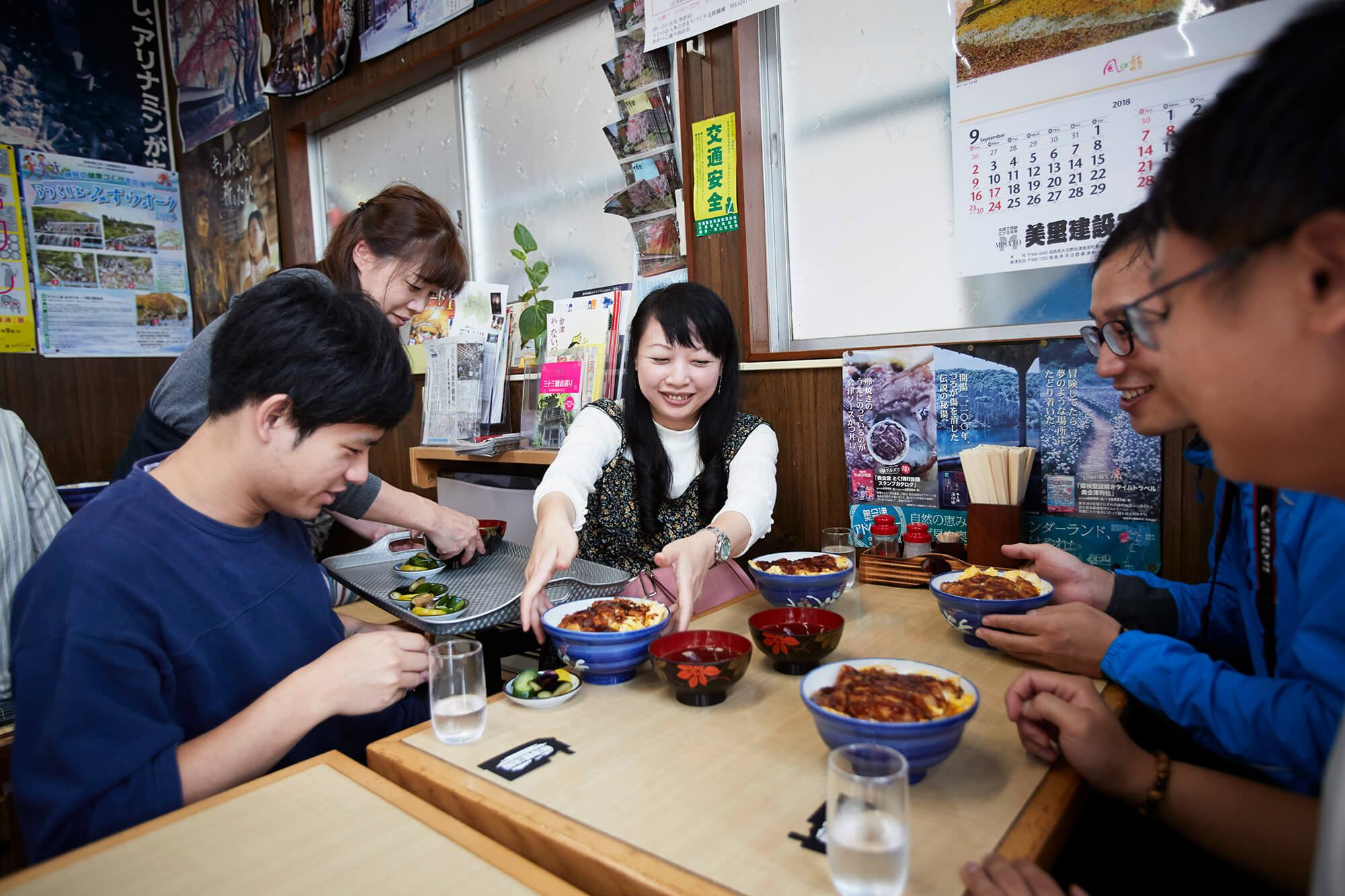 There are shredded cabbage and eggs on top of white rice, and bonito cutlet with plenty of sauce at the top.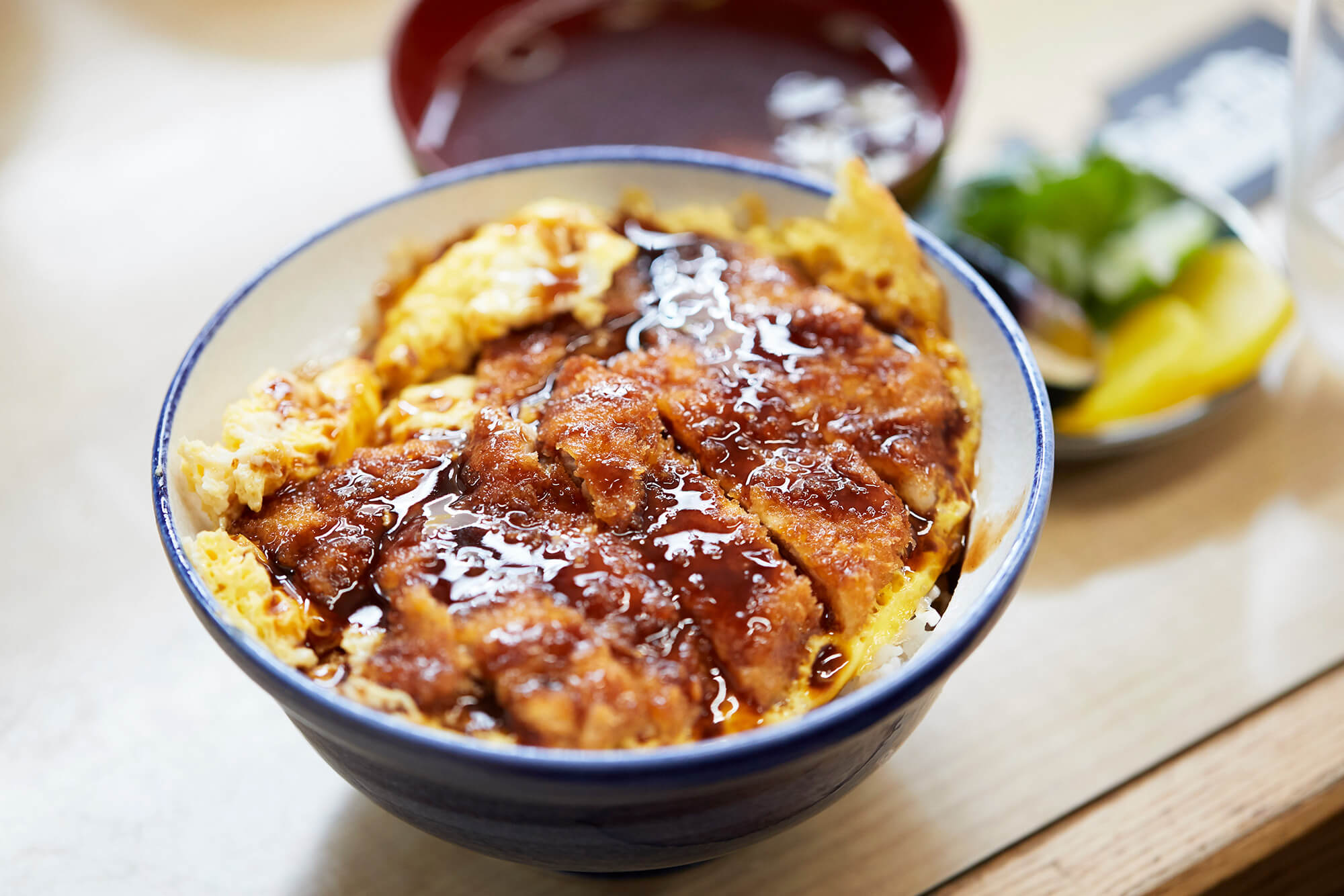 Eat a tonkatsu and say "soft!" with smile. I am very satisfied with the sauce rice bowl with full volume.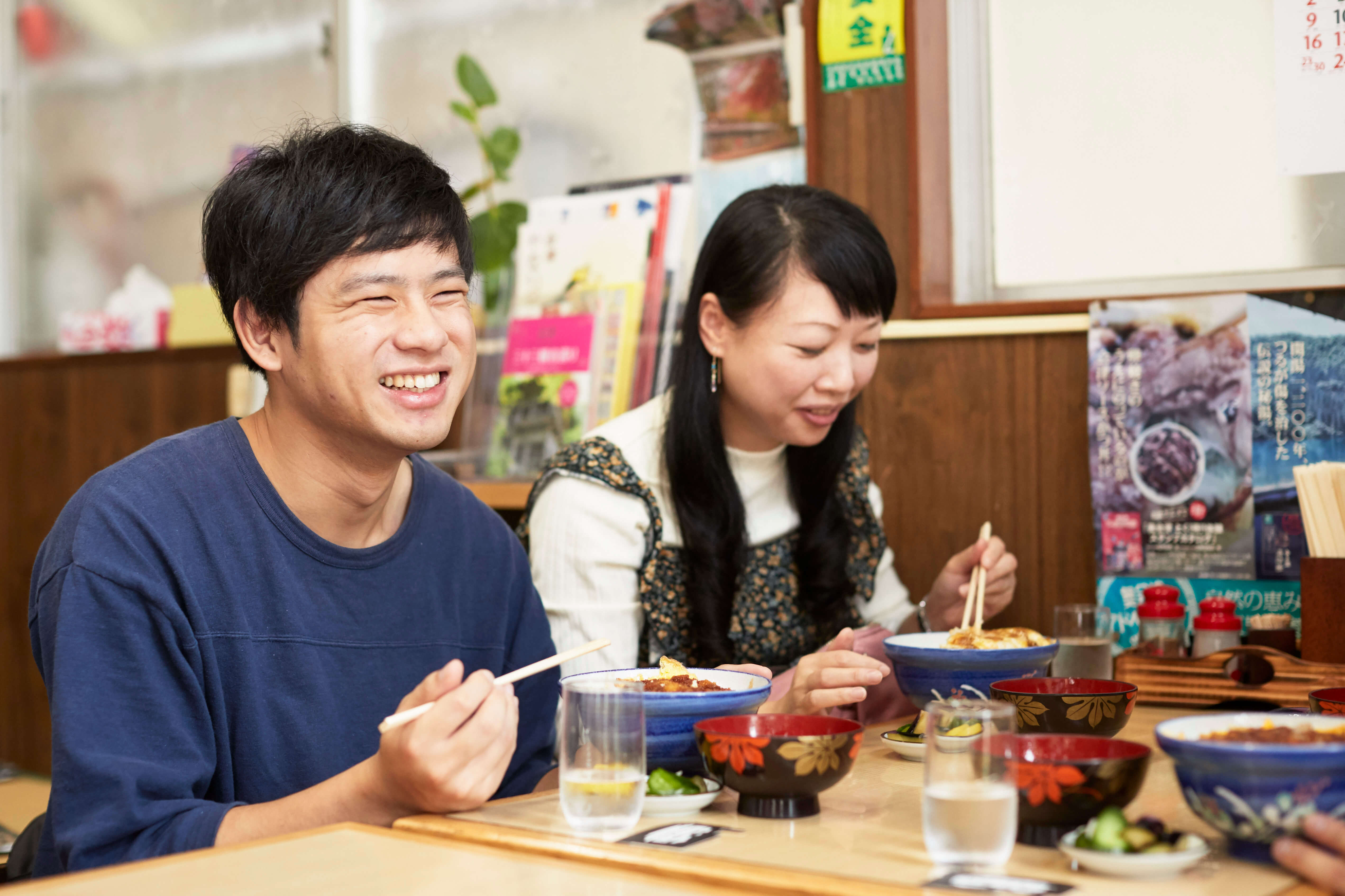 Suzuya Restaurant → Here
Haitabi "4" → click here
20: 00
Arrived at" Ashinomaki Onsen "in Aizuwakamatsu City. It has 1300 years history .You also enjoy the beautiful view of the valley from the outdoor bath. Let's heal the tiredness of the trip of the first day with.
Tomorrow's journey begins with Aizu Wakamatsu City symbol "Tsurugajo"!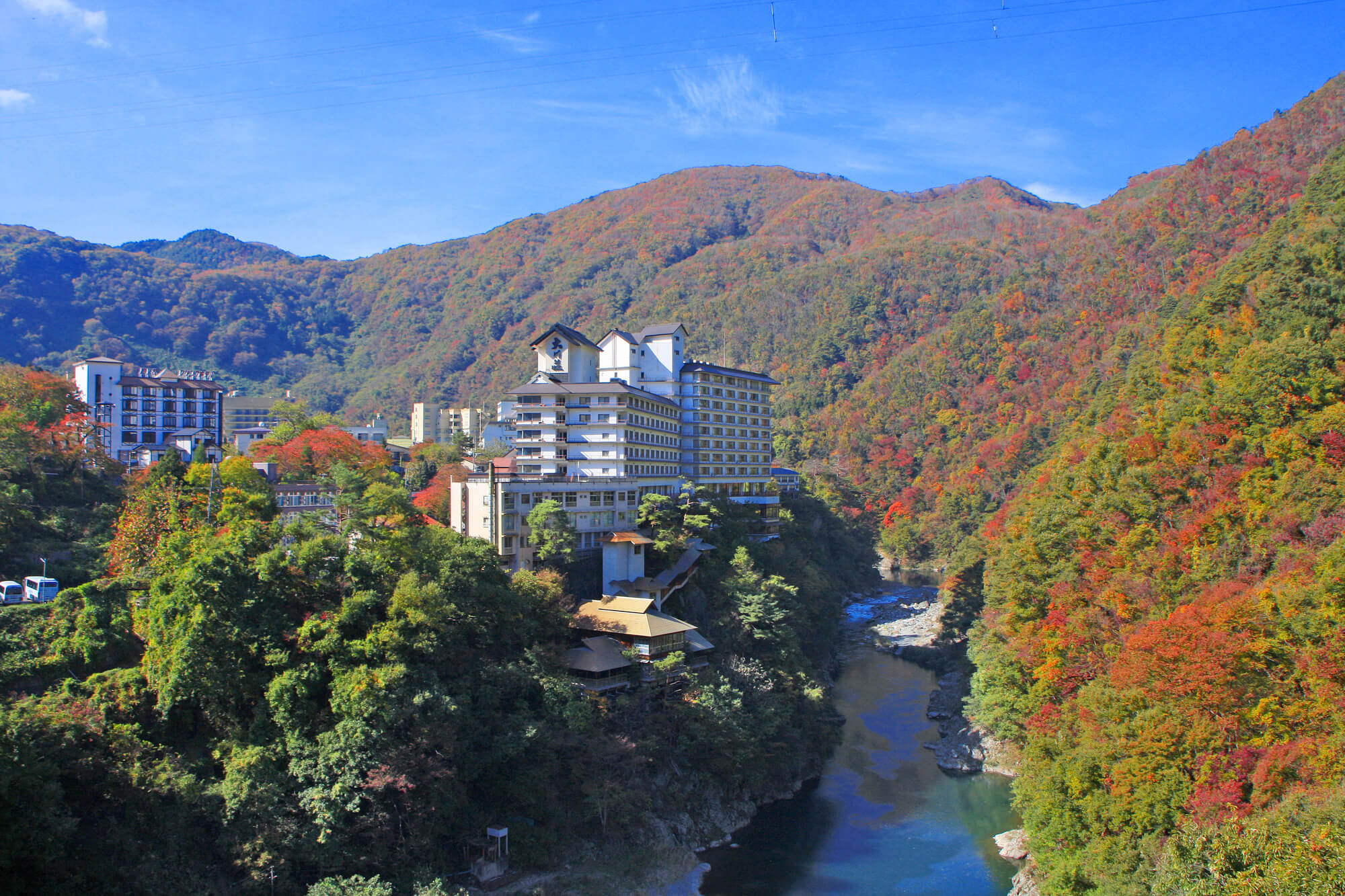 Ashinomaki Onsen → Here
Tohoku Expressway Pass → Click here
Free information magazine "Haitabi" → Please click here