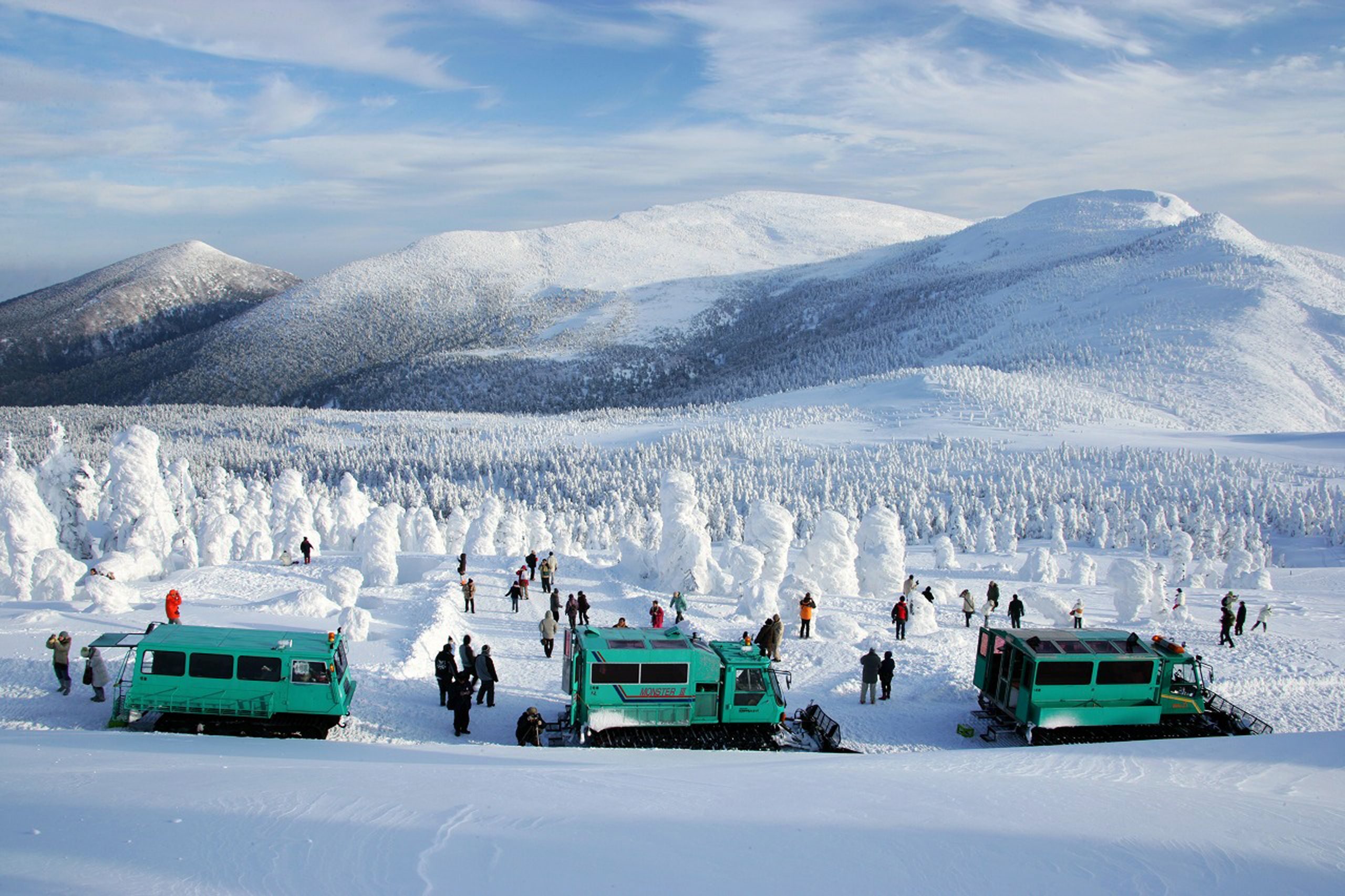 Rent a car at JR Shiroishi-Zao Station, then go to the primary destination ① Sumika Snow Park Rime Tour. After enjoying the natural splendor, have lunch at ② Japanese-style Restaurant Shoroku. Here, you can enjoy Japanese food at an affordable price. ③ Meet the fluffy winter fox at the Miyagi Zao Fox Village, and then ④ check-in to the Kamasaki Hot Spring Kimura-ya. Enjoy a wonderful dinner and the relaxing hot spring.
On the second day, after having breakfast at the inn, ⑤ experience hand-painting a Kokeshi doll at the Yajiro Kokeshi Village, then move to ⑥ Shiroishi Castle and experience wearing a real armor! Here, you can touch the Japanese tradition and history. For lunch, ⑥ Drive-In Mishima will serve hot ramen noodles to warm your body. Afterward, ⑦ enjoy a winter experience at the Michinoku Lakeside Park "Kamakura Festival".
 Sumikawa Snow Park Soft Rime Tour (11:00-13:00)
The "Wild Monster" is a passenger-use snow vehicle equipped with a cabin, on which a tour to see "soft rime', world's rarest natural artwork, with a dedicated tour guide who will explain many things in a relaxed way. From small children to the elderly, everyone can enjoy the stunning natural beauty of the soft rime field, where the world's rare soft rime grows.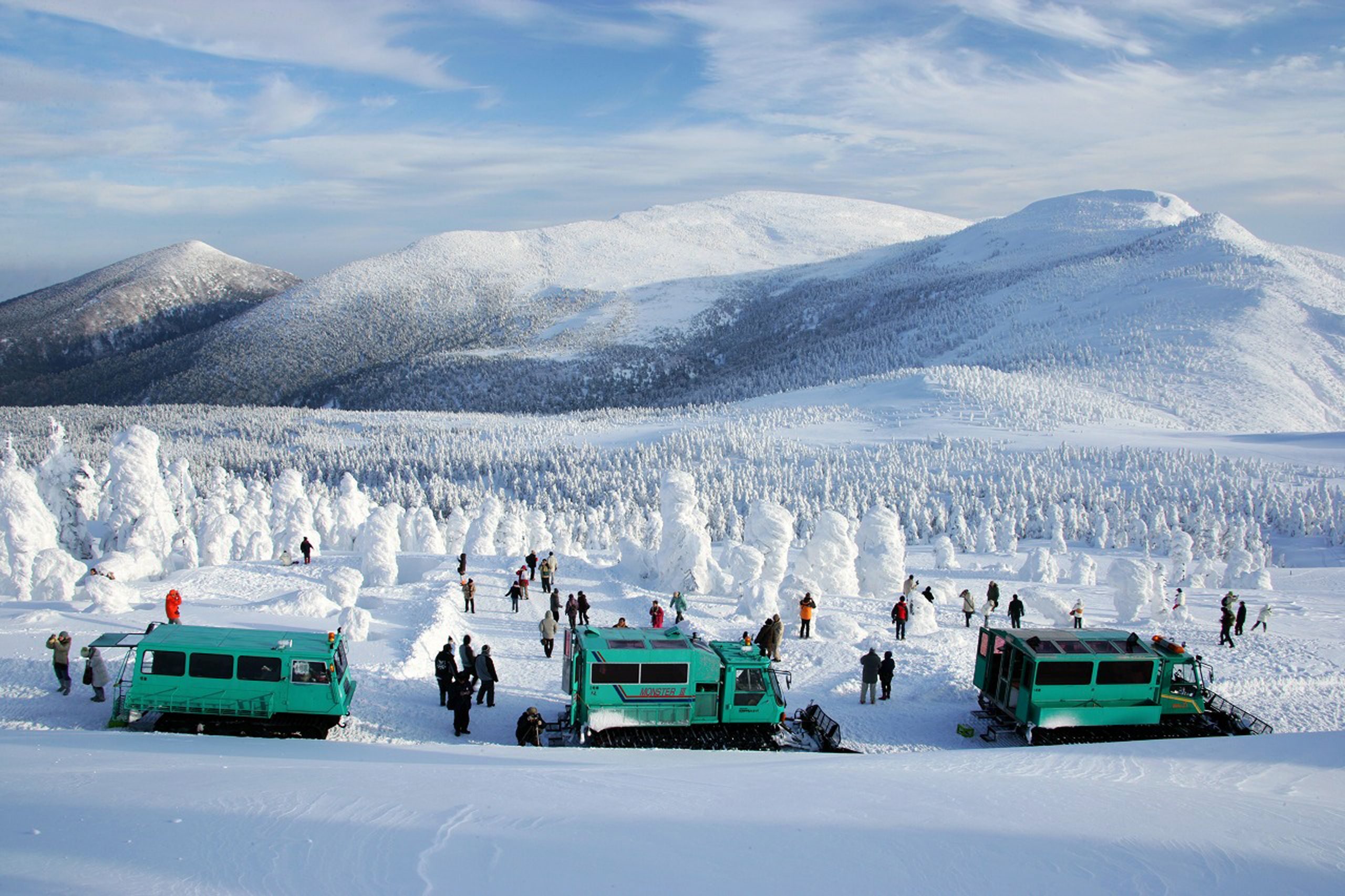 70 minutes by car
Japanese-style Restaurant Shoroku Lunch
The restaurant offers a wide variety of dishes, such as sushi, set meals, and noodles. Aiming at local production for local consumption, 100% of the rice used in this restaurant is produced in Zao. The seasonal vegetables used in the menu are also from Zao. Everyone can enjoy a relaxing dinner, even those traveling with children.

30 minutes by car
Miyagi Zao Fox Village
Here, visitors will be greeted by more than 100 foxes. It is the only zoo in Japan to see many rare foxes. The photos taken here will surely be very popular both in Japan and overseas!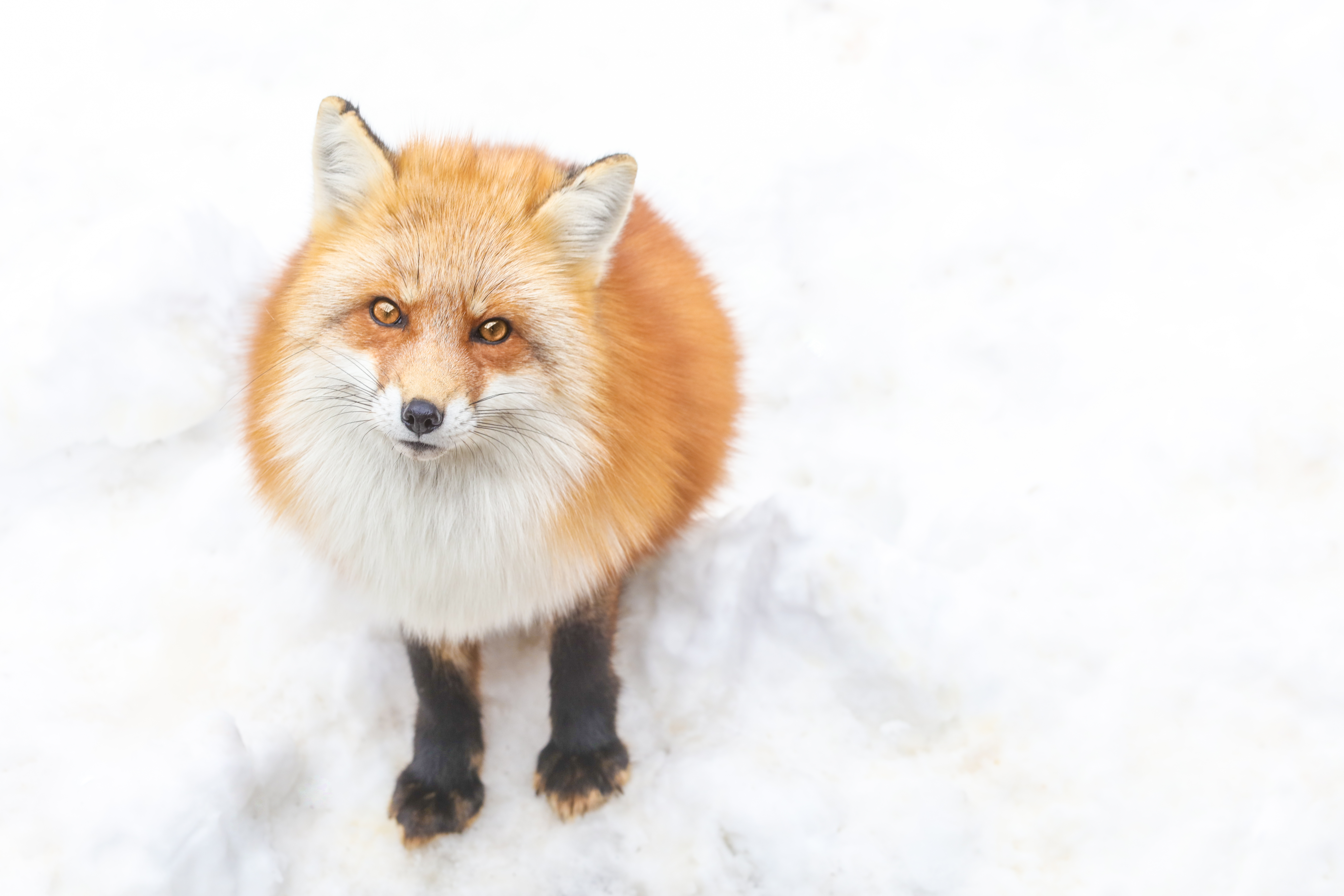 30 minutes by car
Check-in at the Nigoriyu-no-Yado Yumori Kimuraya
Nigoriyu-no-Yado Yumori Kimuraya is a historical Japanese inn in Shiroishi City, Miyagi Prefecture, which has been operating since the 17th century. Here, guests can enjoy 5 different baths from 2 hot spring sources. It is also famous as an inn where guests can stay with their pets, which is seldom found in Japan. Enjoy the 100% natural hot spring baths and kaiseki cuisine made with seasonal ingredients from Miyagi at Kamasaki Hot Spring.
20 minutes by car
Day 2
Yajiro Kokeshi Village Doll Painting Experience
Here, visitors can enjoy the displays on local life and folklore, the process of making Kokeshi dolls made from the forest trees and their history. There is an experience corner (painting Kokeshi dolls), where children and adults can enjoy fun activities together. Visitors can also visit the workshop of doll craftsmen.

10 minutes by car
Shiroishi Castle Body Armor Experience
"Shiroishi Castle" is located on a small hill that can be found almost at the center of the town. It is a must-visit sightseeing spot in Shiroishi City that was previously used as the residence of the Katakura Clan, the retainer of the Date Clan, for about 260 years throughout the Edo period. The current castle tower is constructed of a solid wooden structure that was renovated based on its original structure during the Edo period. Visitors can also experience wearing full-fledged body armor in the castle. Our professional staff will help you put on the armor. Please experience the weight and feel of the armor and imagine becoming a warrior during the Sengoku period.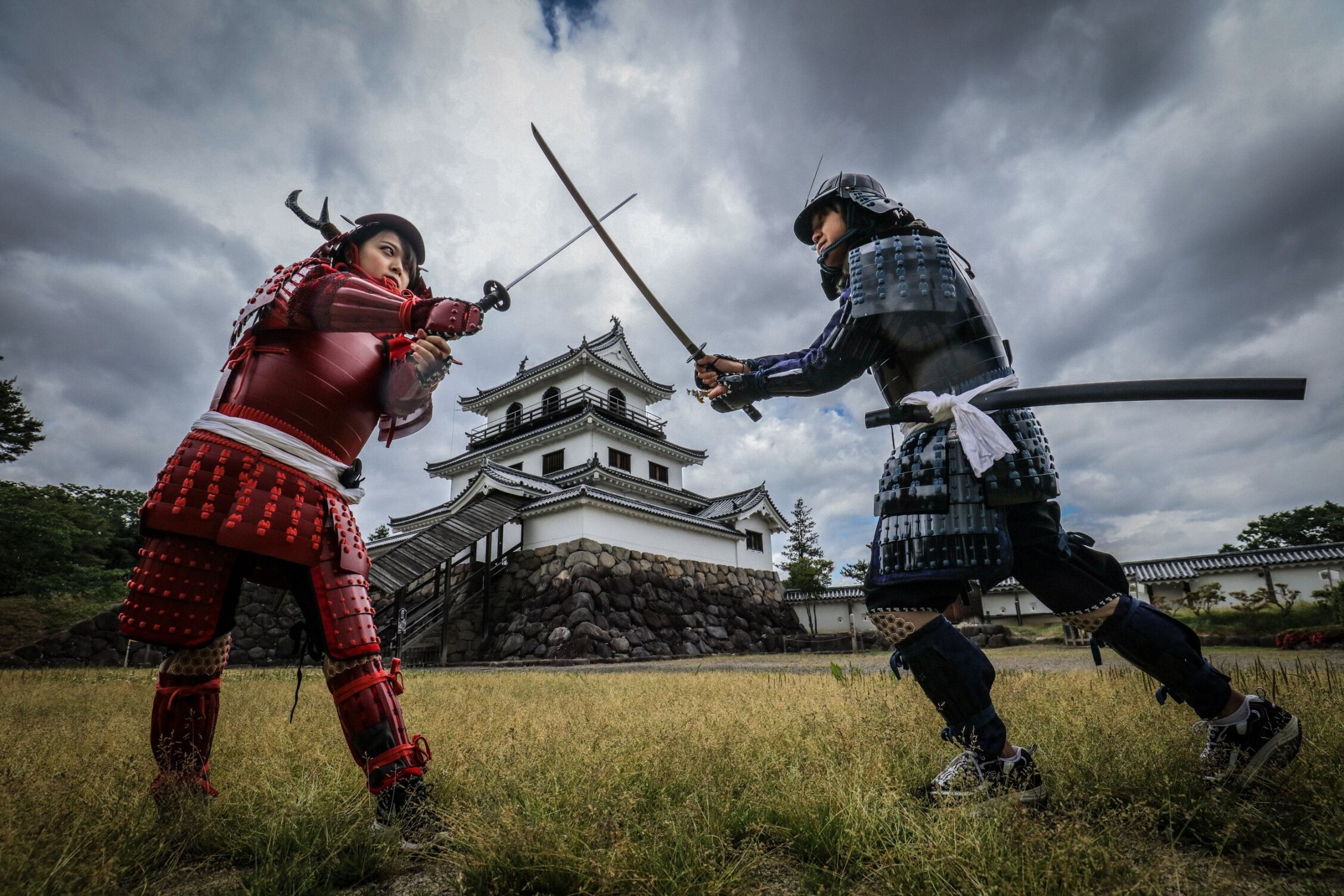 20 minutes by car
Drive-in Mishima Lunch
"Daru Ramen", with plenty of homemade vegetables and is served with a thick soup, is the recommended menu in this restaurant.

45 minutes by car
Michinoku Lakeside Park "Kamakura Festival"
In the "Kamakura Festival", visitors can see 3.6-meter Kamakura snow huts, the same class as the ones in Yokote City, Akita Prefecture, and a snow slide. Visitors can enter the snow huts as a snowman and take photos there. Visitors can slide down the snow slide and play with sleds and tubes. This is the right place to enjoy the winter experience in Tohoku fully. The festival is held from late January to early February.
5 minutes by car
The tour ends at Sendai Station