Watari Town is a 1 hour driving distance from Sendai station. This town is famous for marine activities and fishing.
Steamed rice with salmon and salmon roe (called "Harakomeshi") and Steamed rice with Sakhalin surf clam (called "Hokkimeshi") are the two most famous dishes of the town. Many people come to Yamamoto Town to eat those dishes in the season.
Even though Watari Town is known as a gourmet town, the coastal side of the town Arahama area suffered from the tsunami after the Great East Japan Earthquake.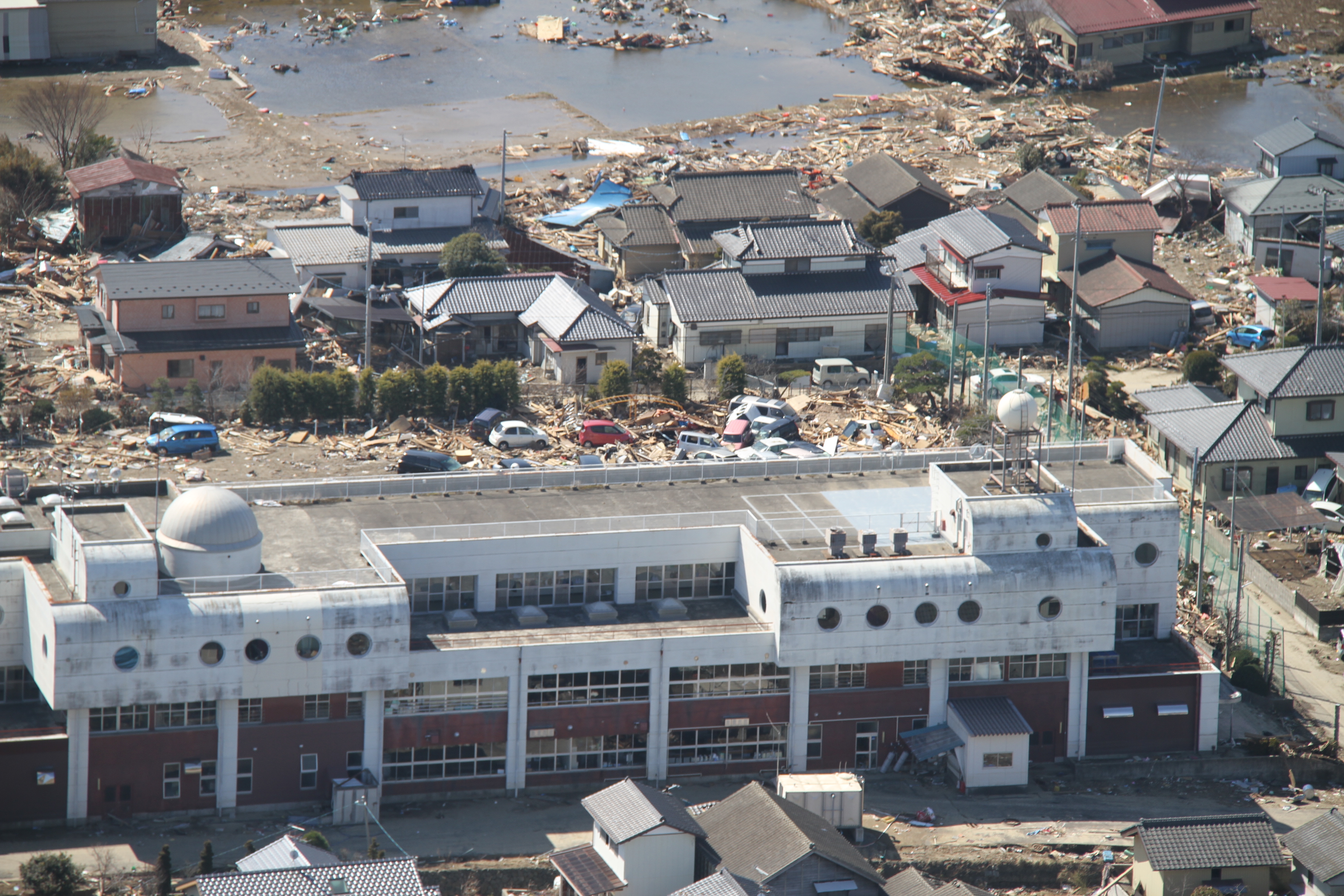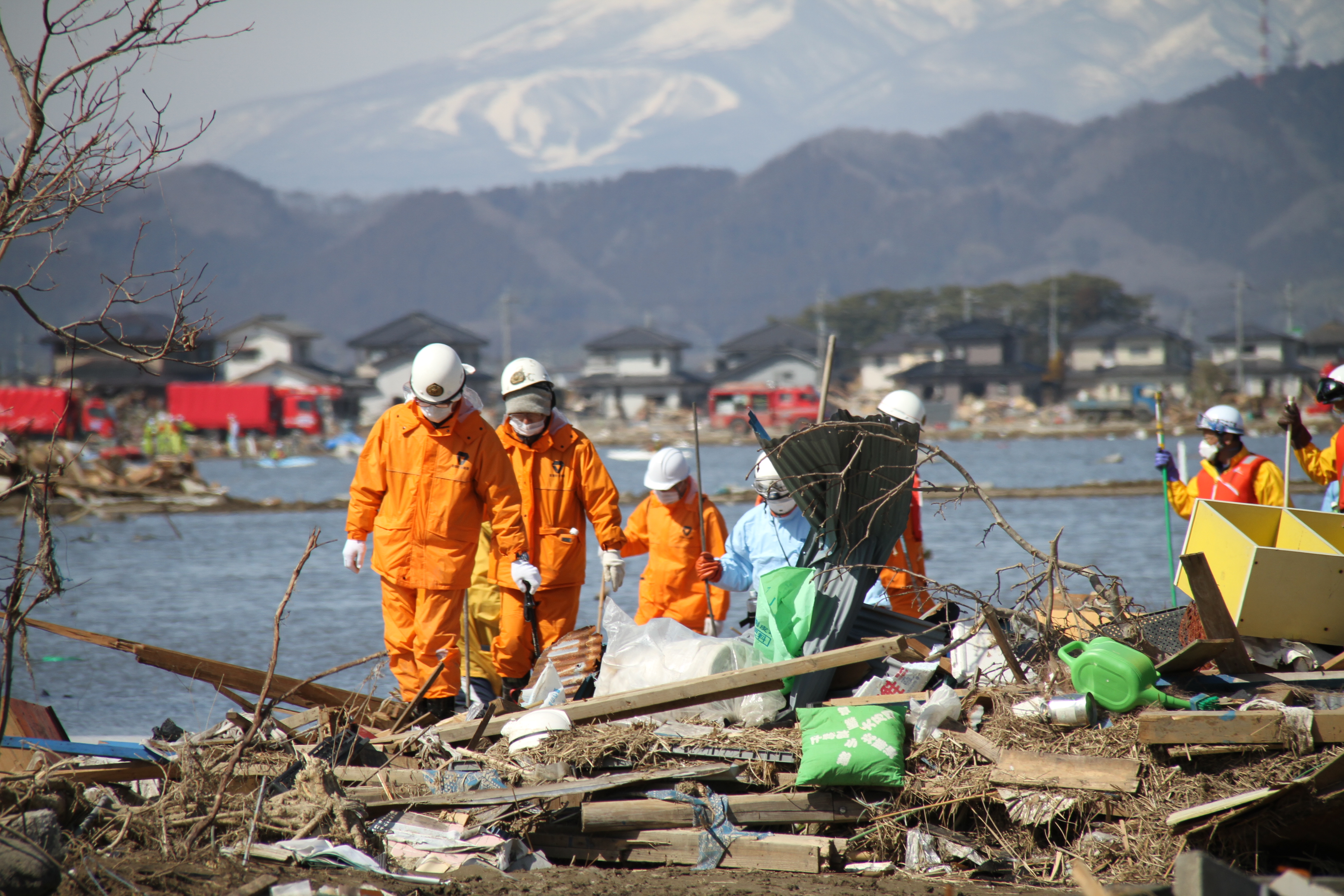 Arahama area experienced devastating damage but 10 years after the disaster, Arahama elementary school was rebuilt (see below picture) and the area is being reconstructed.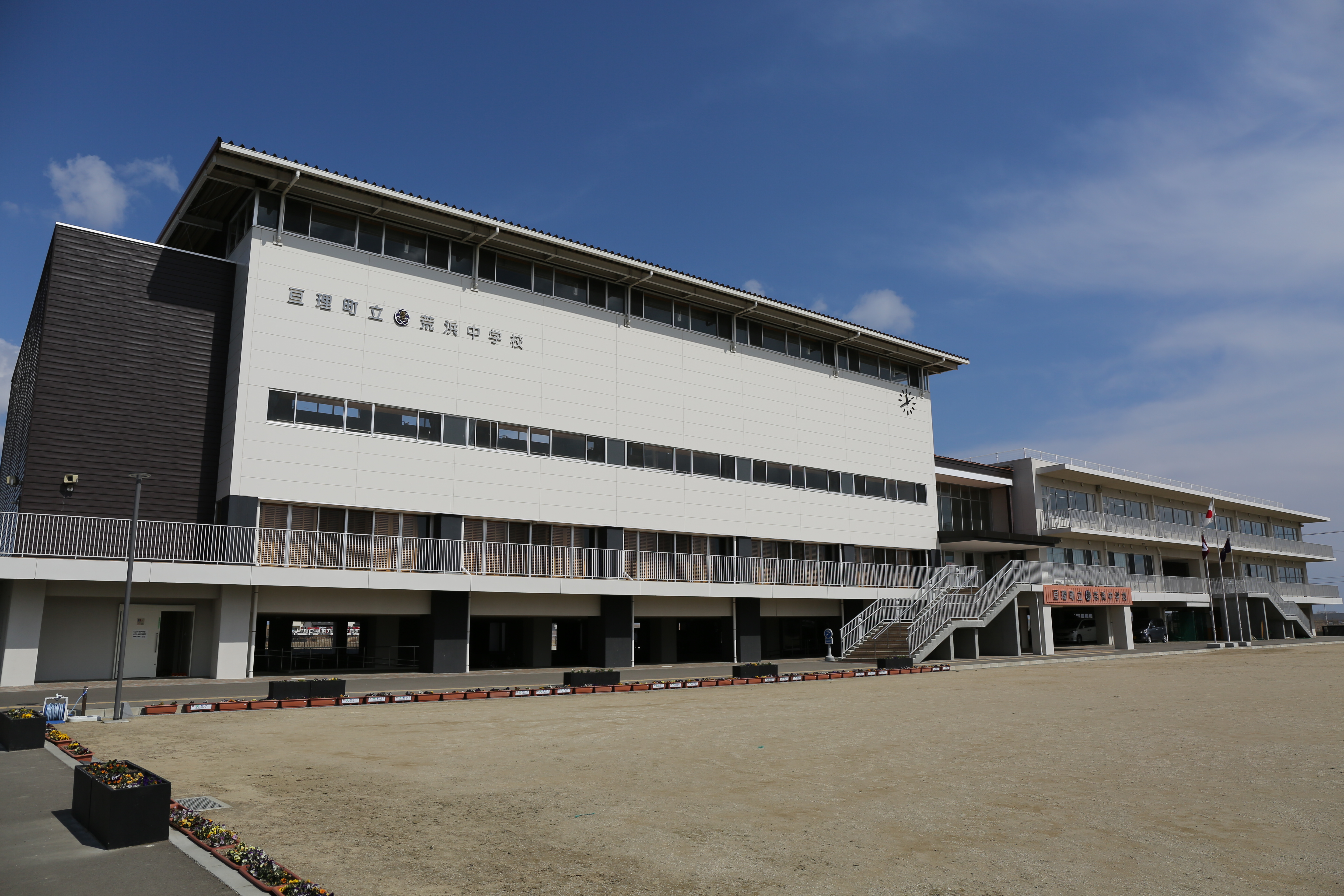 3.11 Kataribe guide "Wattari"
The aim of 3.11 Kataribe guide "Wattari" is to tell their experience of the disaster to the future generations and encourage their mindset of disaster prevention.
Kataribe guides show around the reconstructed places such as Watari hot spring "Torinoumi" and the local food market "Torinoumi Ichiba" and talk abut what happened at the time of the disaster.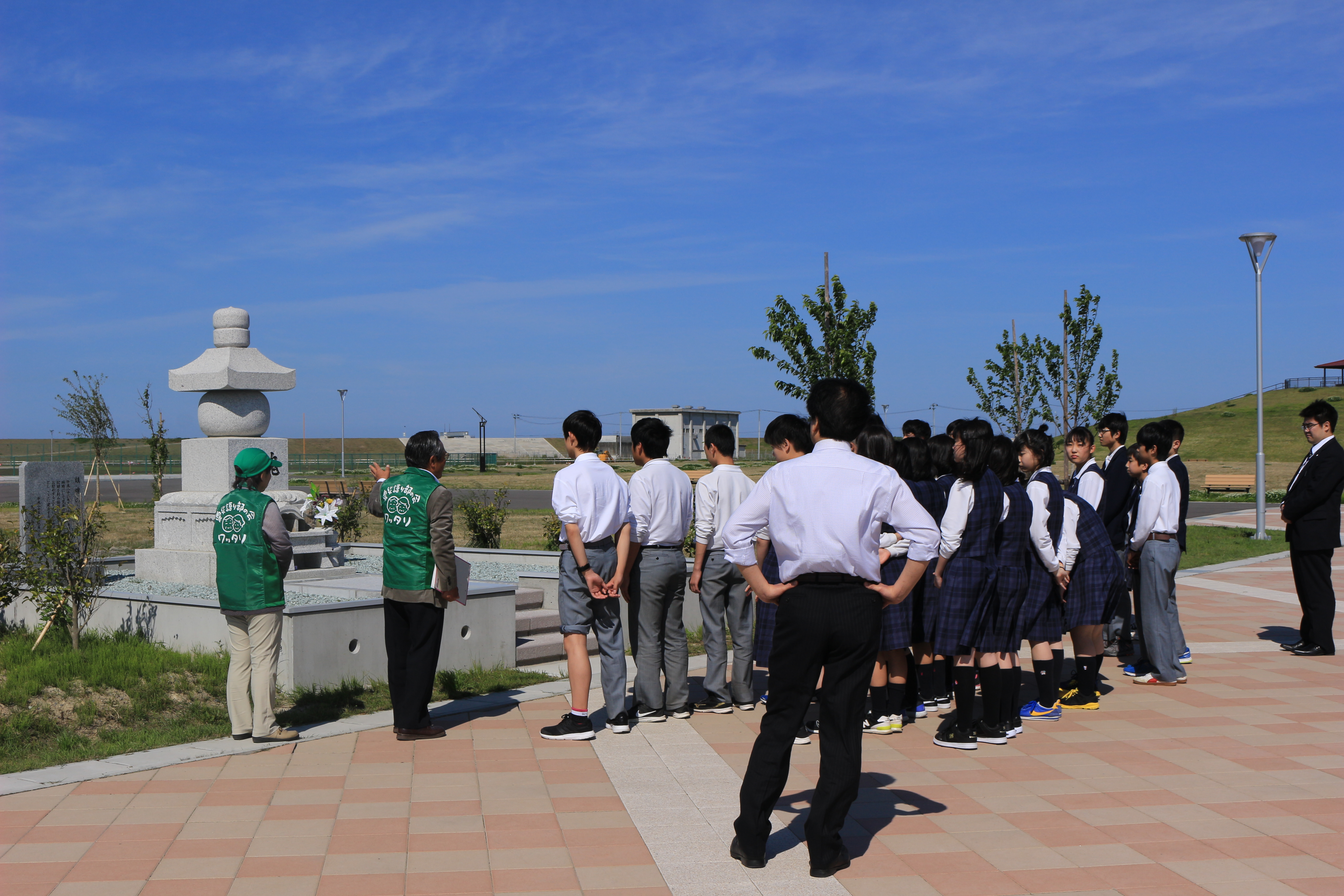 Duration
60 min ~ 90 min
Price
JPY 5,000 yen / bus
Holiday
Not decided
Language
Japanese, Chinese
Contact
Watari Town tourist center
0223-34-0513
URL
http://www.datenawatari.jp/publics/index/61
Recommended sightseeing spots in Watari Town
Hot spring Torinoumi
This is a hot spring in Arahama area in Watari Town.
They were completely damaged as a result of the tsunami in 2011 but they restarted their business in 2014. This hot spring is popular both among locals and tourists.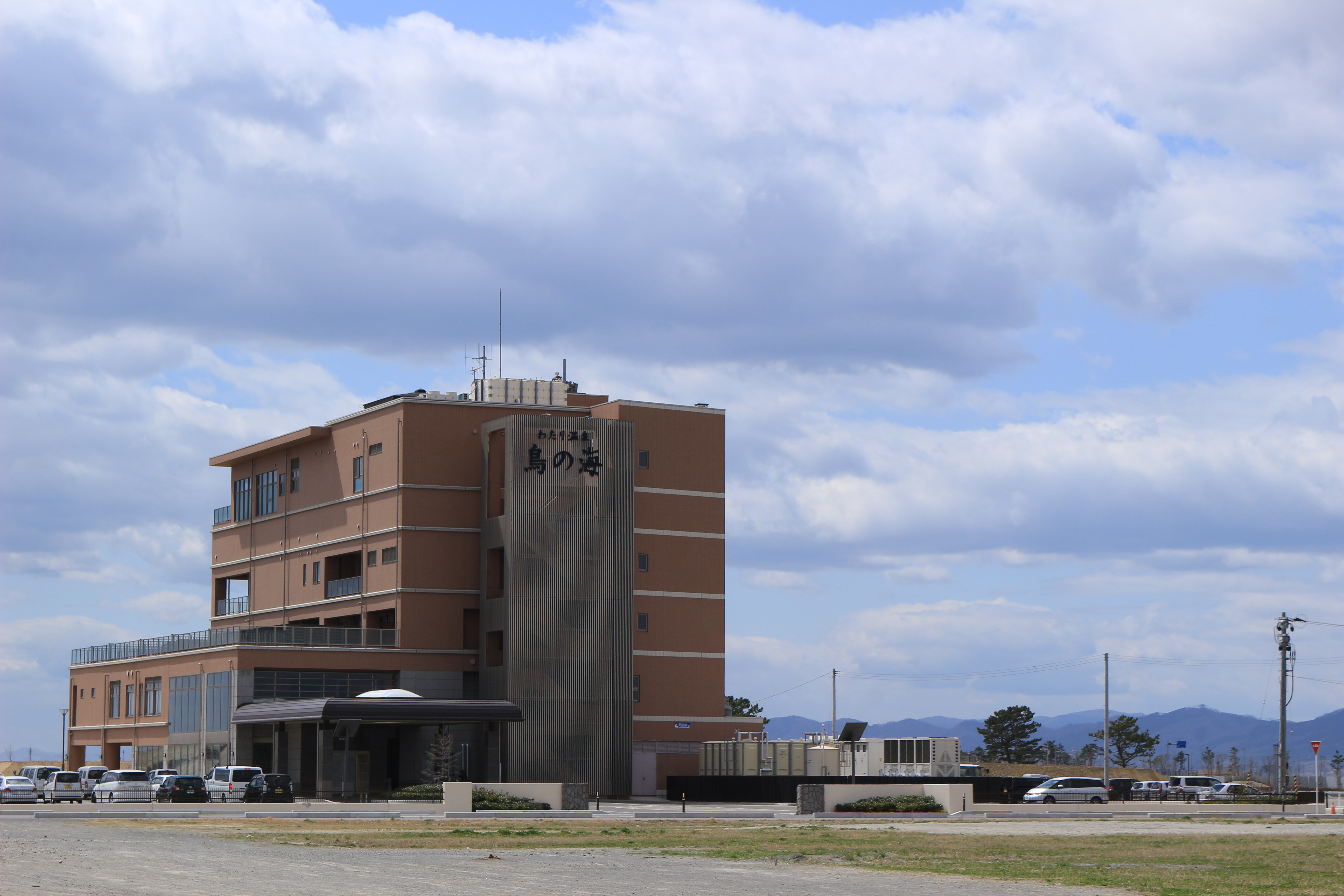 The outside bath in this hot spring faces Pacific Ocean so that visitors can enjoy the view from the hot spring.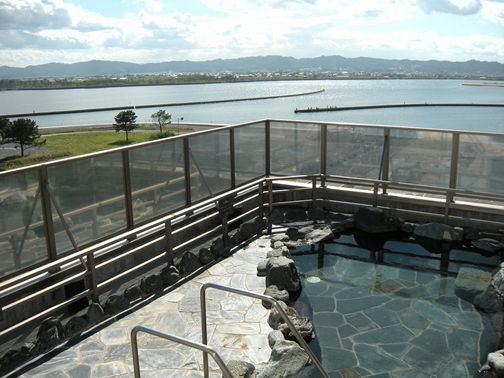 The restaurant inside this building offers nice steamed rice with salmon and salmon roe ("Harakomeshi") in the fall season.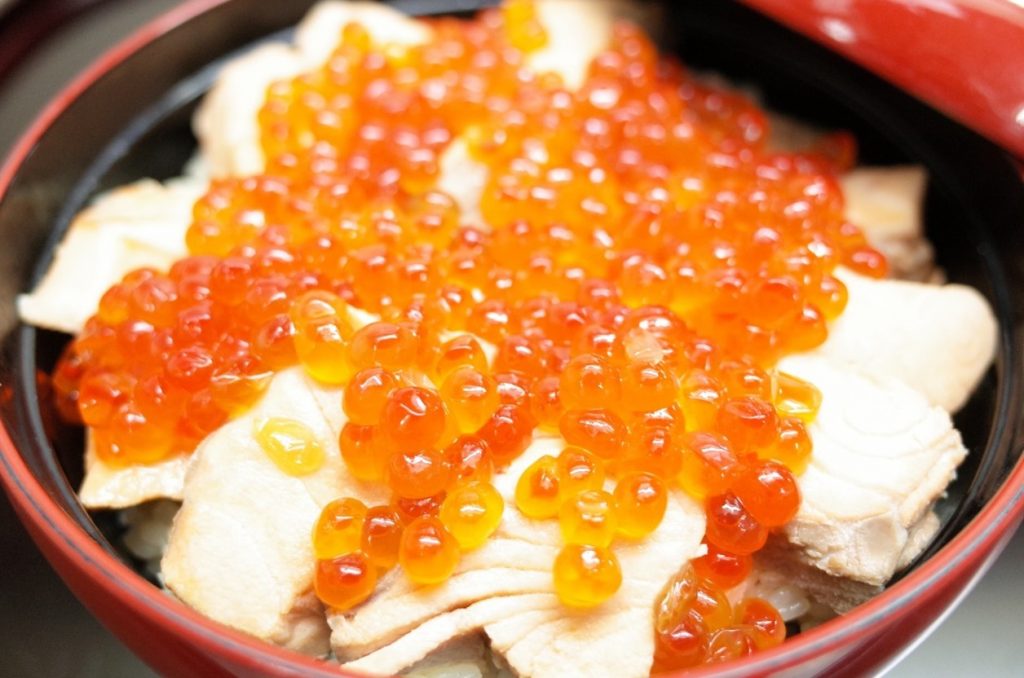 URL: http://www.torinoumi.com/
Conclusion
Arahama area in Watari Town once experienced devastating damage of the disaster but buildings have now been reconstructed and residents have came back to the area. I learned the importance of disaster prevention by knowing what happened in this area at the time of the earthquake and tsunami.
I would like to invite you to visit Arahama area in Watari Town and feel the power of locals who overcame the damage of the disaster.