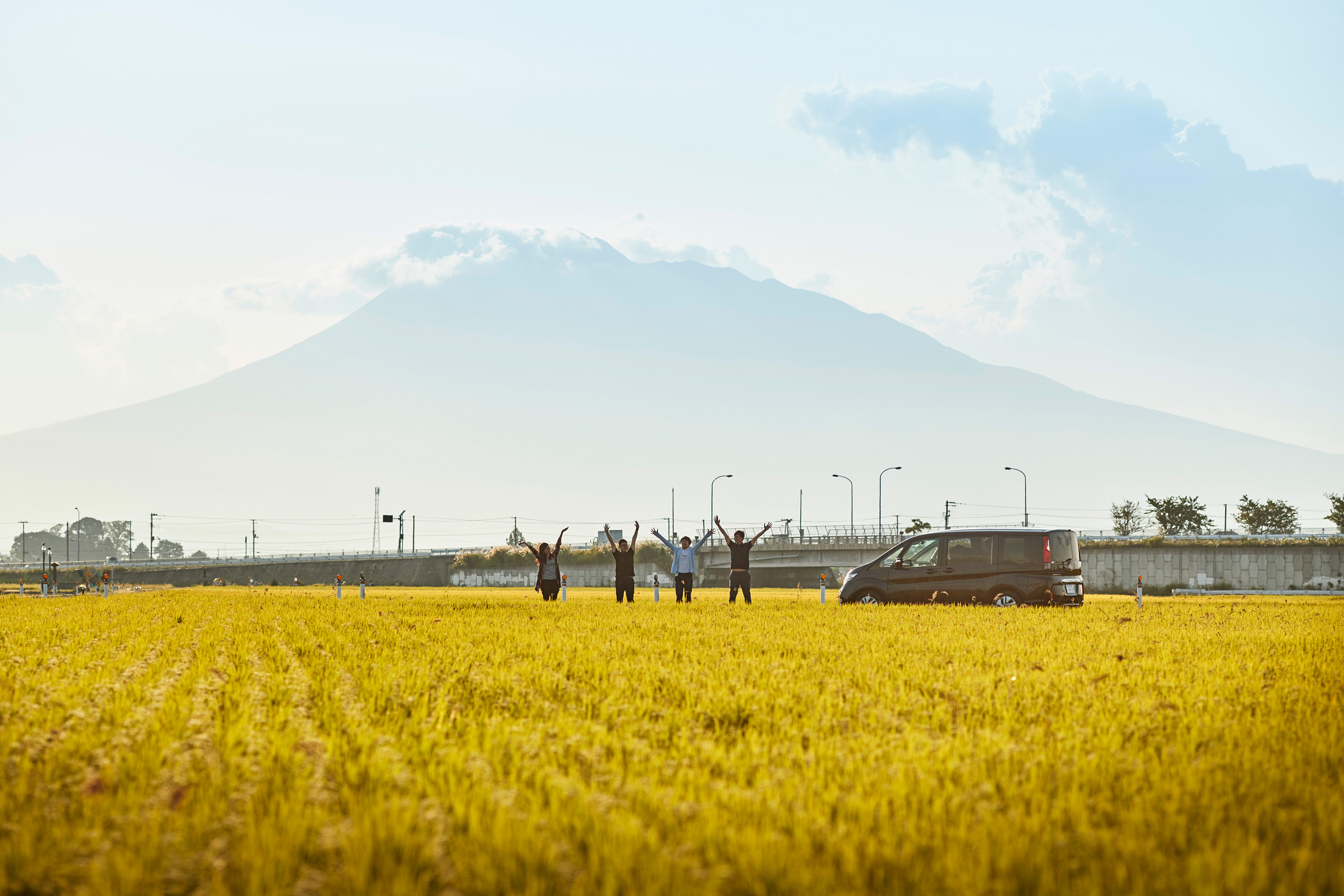 Nearly 30 times the size of Tokyo, the Tohoku region is a treasure-trove of dynamic natural scenery that transforms with each season, exciting, unique local festivals and a rich cuisine of blessings from both mountain and ocean. Despite this, Tohoku is often overlooked by visitors to Japan in favour of well-trodden metropolises like Tokyo, Kyoto and Osaka. Perhaps due to its sheer size!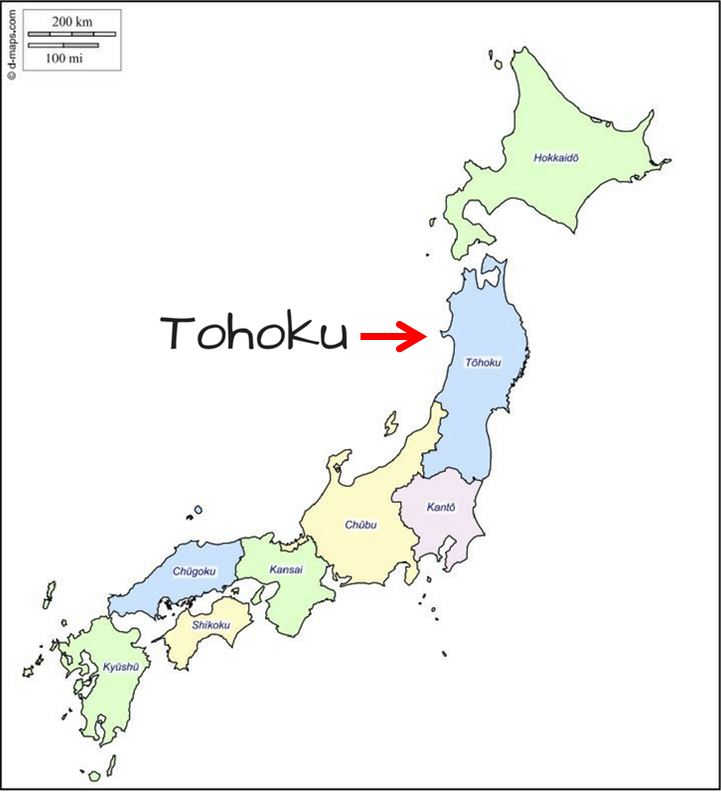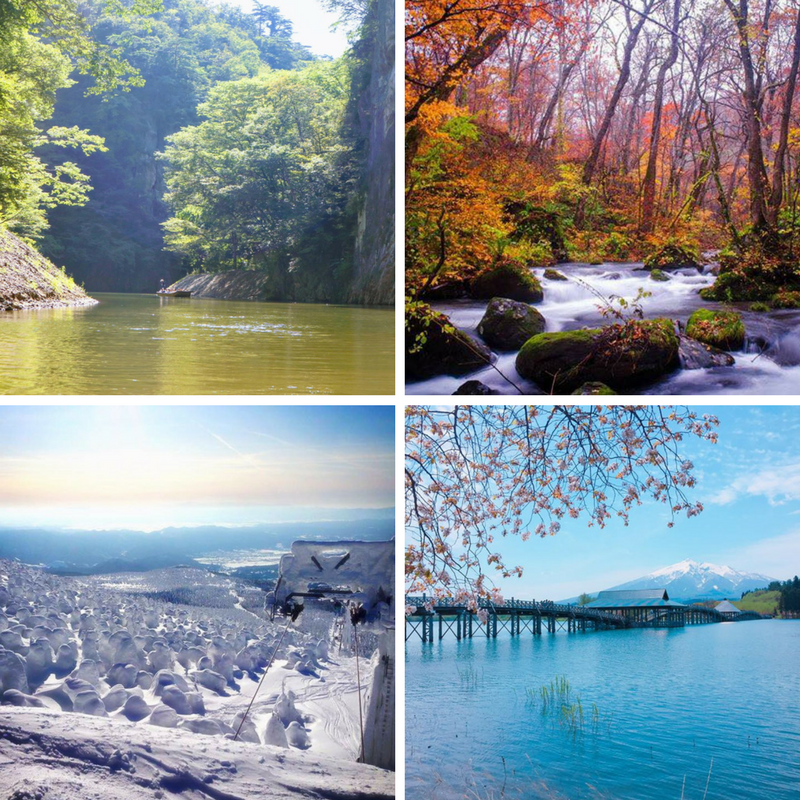 Often the distance between different attractions and local experiences in Tohoku is long and it can be costly to travel.Some of the best attractions are hidden off the beaten track and travelers are often required to change between a number of different transport systems – from Shinkansen and local trains to rent-a-cars.
However, NEXCO East (East Nippon Expressway Company Limited) has found the perfect solution in their fantastic value Tohoku Expressway Pass rental car plan for visitors to Japan!
Travelers can choose from a range of passes of different price and length – for example, 4000 yen for a two-day pass, 8500 yen for a week-long pass – all providing unlimited use of Tohoku expressways! The daily cost of the pass is cheaper the longer the period, with the longest available being two weeks.
Usually, travelling just one-way between Sendai City and Aomori will set you back around 7550 yen in tolls. Using the pass, it has already made back its value from just that one trip.
This is your chance to get out and explore Tohoku, without the extra cost!
Enjoy the freedom to stop at places that catch your eye and pull over at service stations for a quick bite of some tasty local produce; customize your Tohoku adventure!
This great value plan is only available to tourists, although some might be a little hesitant about jumping straight into driving in Japan! To ease your mind, NEXCO & Go!Go!Tohoku!! have teamed up to share the experience of 4 international students who tried out the Tohoku Expressway Pass for the first time.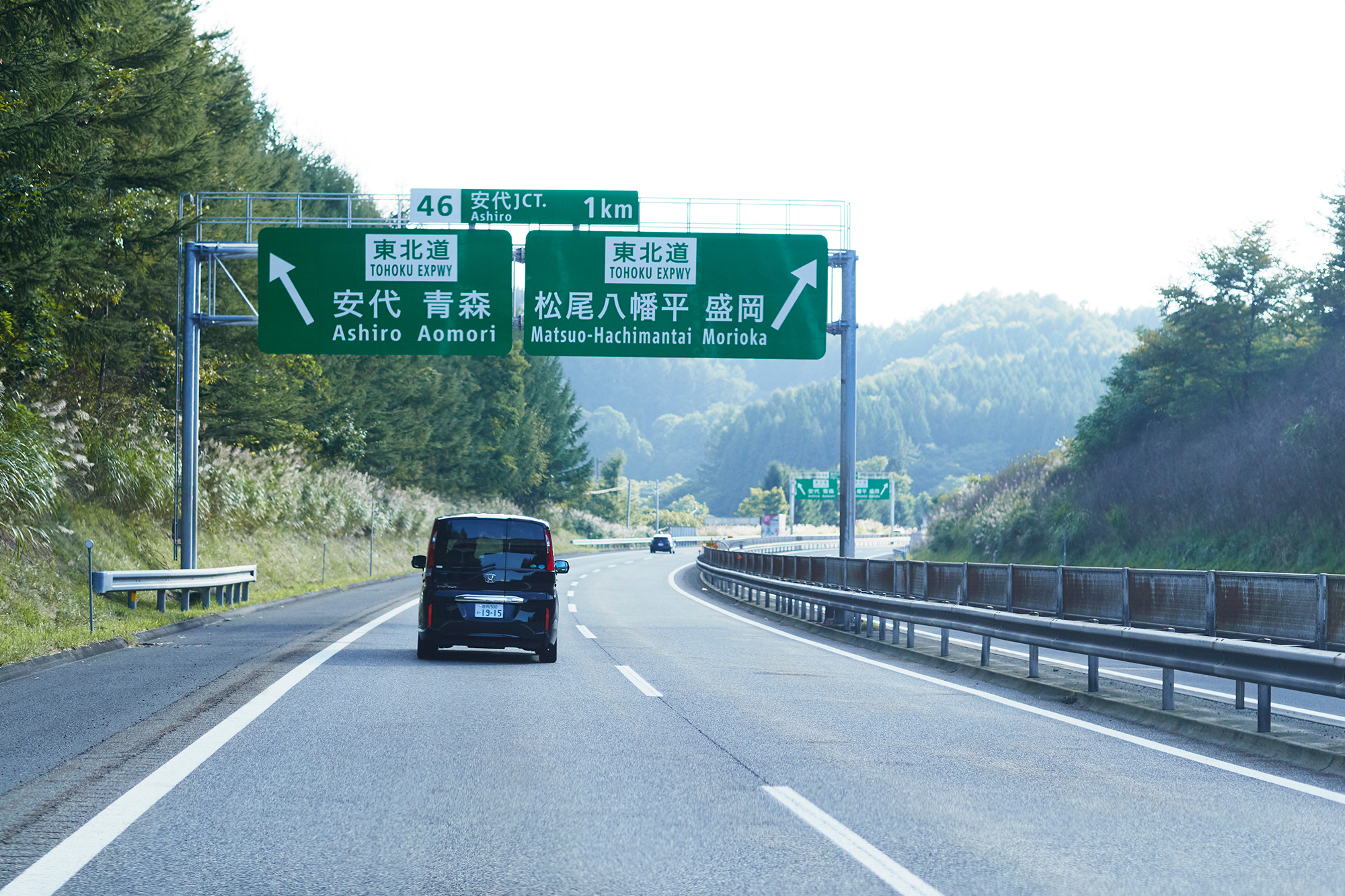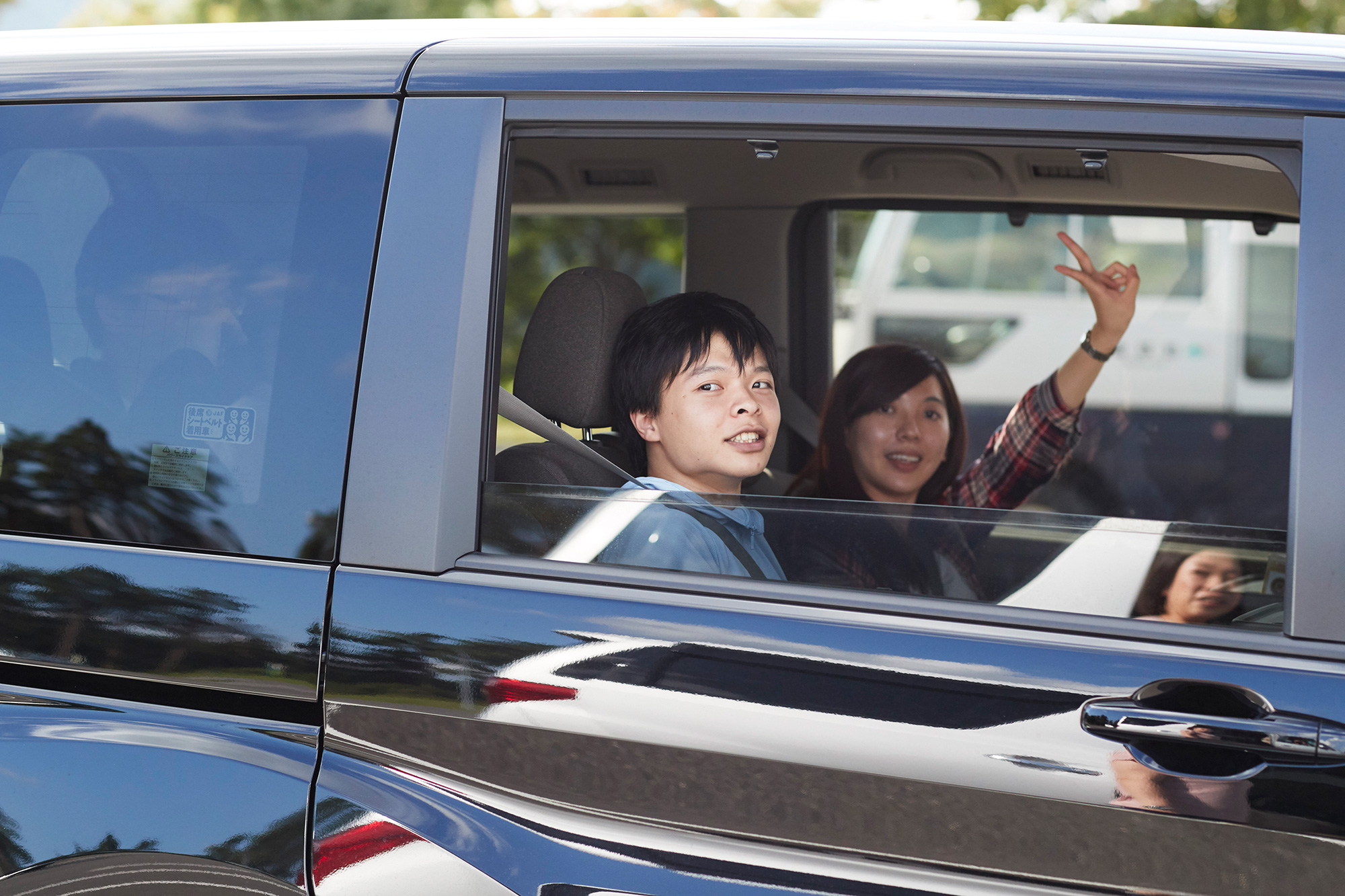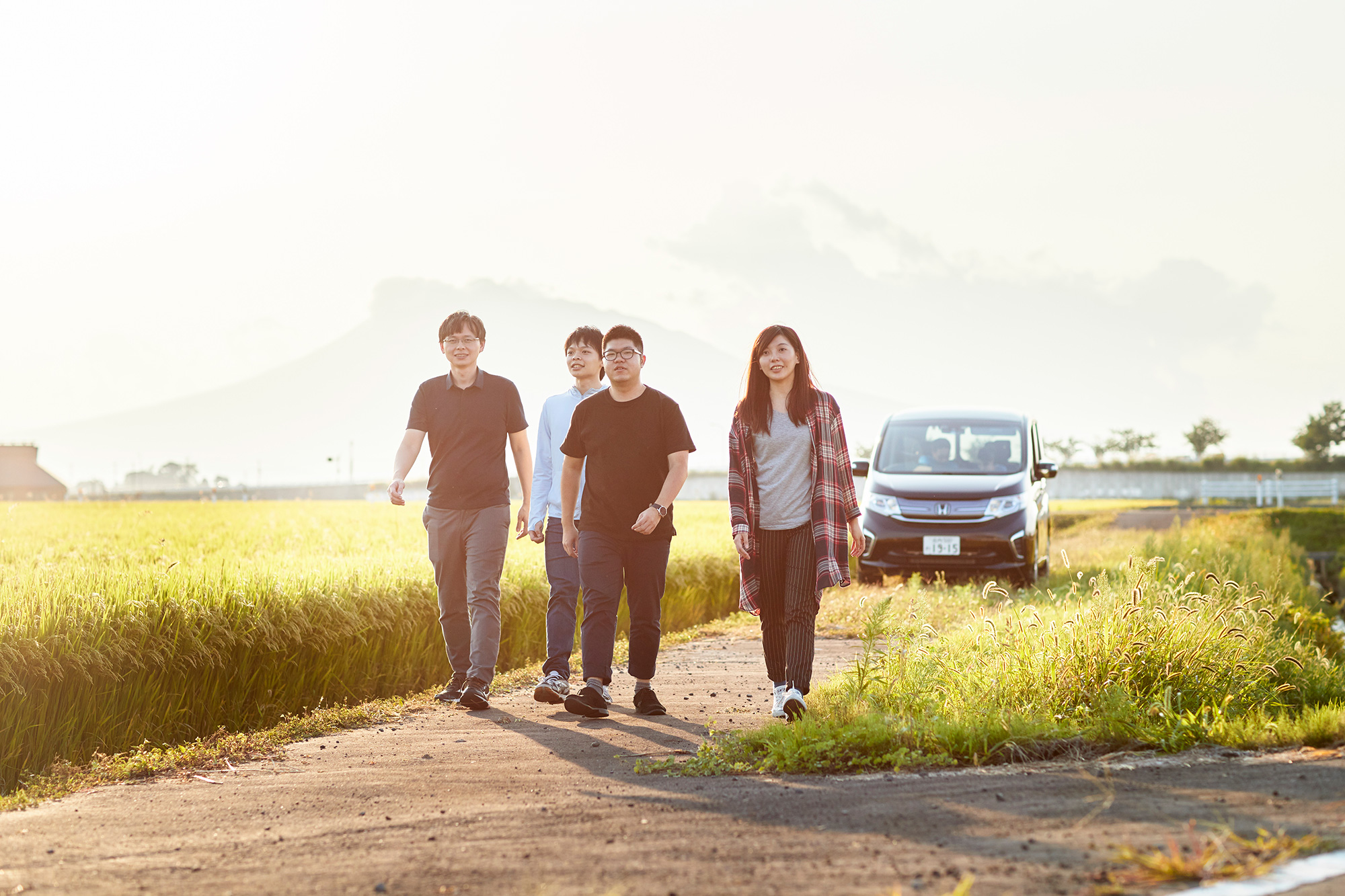 Their journey was a two-night, three-day course of some of the best highlights that Iwate and Aomori Prefectures have to offer.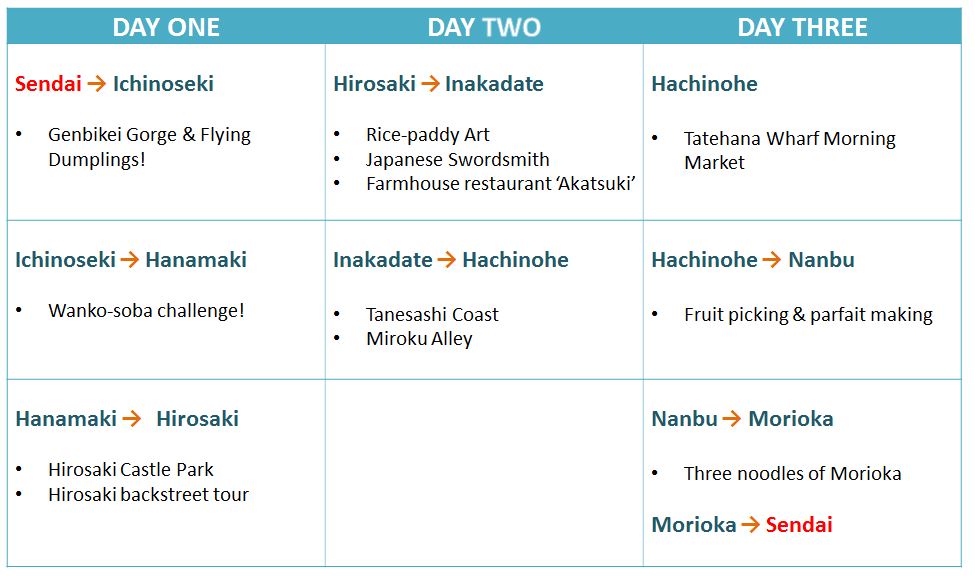 Let's see how their first adventure turned out…
Summer Roadtrip: Day One (Sendai → Hirosaki)
The start point of our three day trip was Sendai in Miyagi Prefecture. Very excited for our first road trip around Tohoku, our first stop was to pick up our rental car and Tohoku Expressway Pass from Nippon Rent-a-car (click here for a list of rental shops that offer the Tohoku Expressway Pass).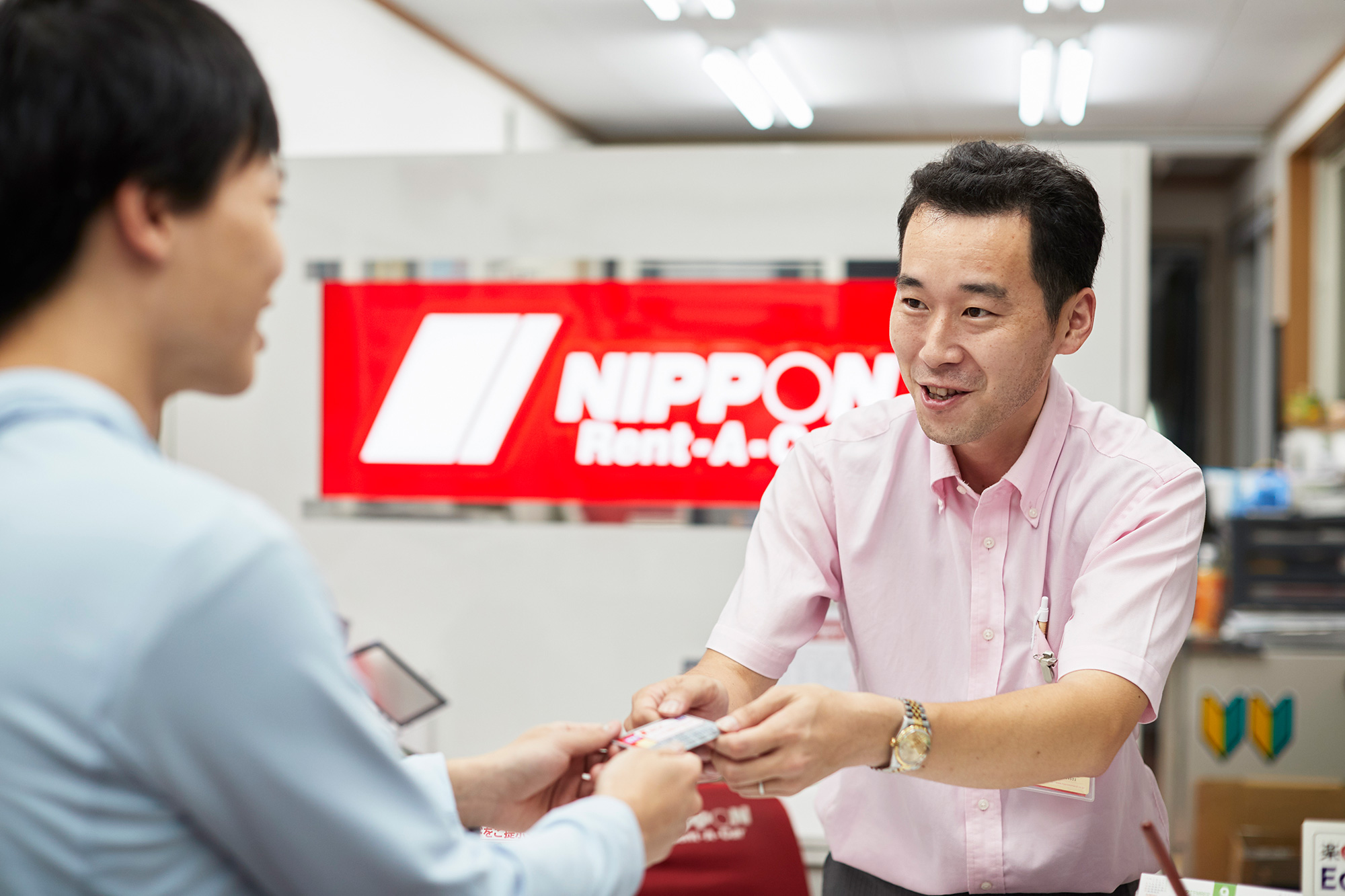 Provide a copy of your passport and international driver's license and state the preferred pass (number days etc.) from the available plans.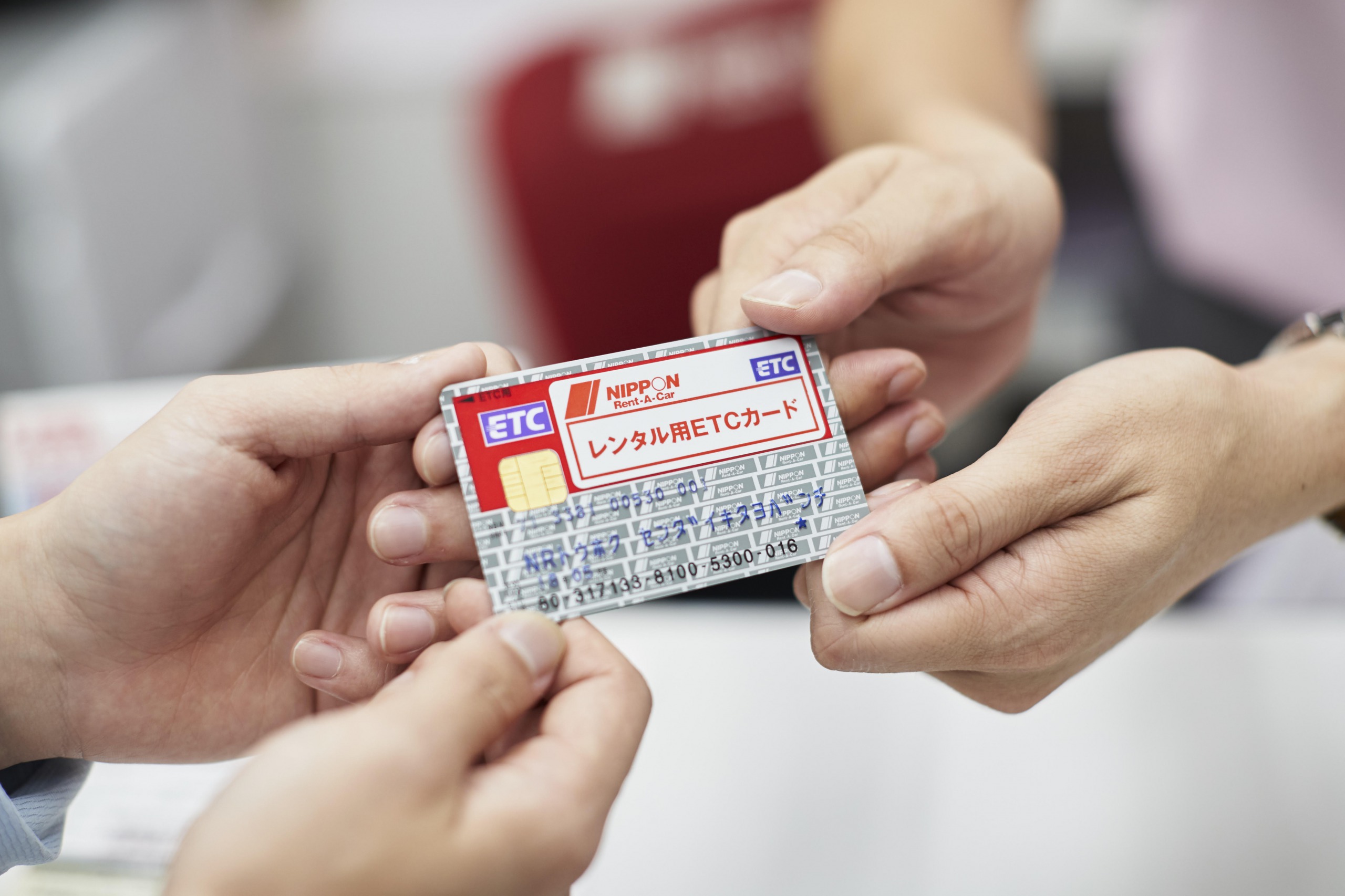 The process is super easy! First you apply for a special ETC card when booking your rental car.
Once your car is ready, insert the ETC card and you're good to go!
Saying see-ya-later to Sendai, we sailed smoothly through the first ETC toll-gate and with a quick check of the signs, we were off on our way to Ichinoseki!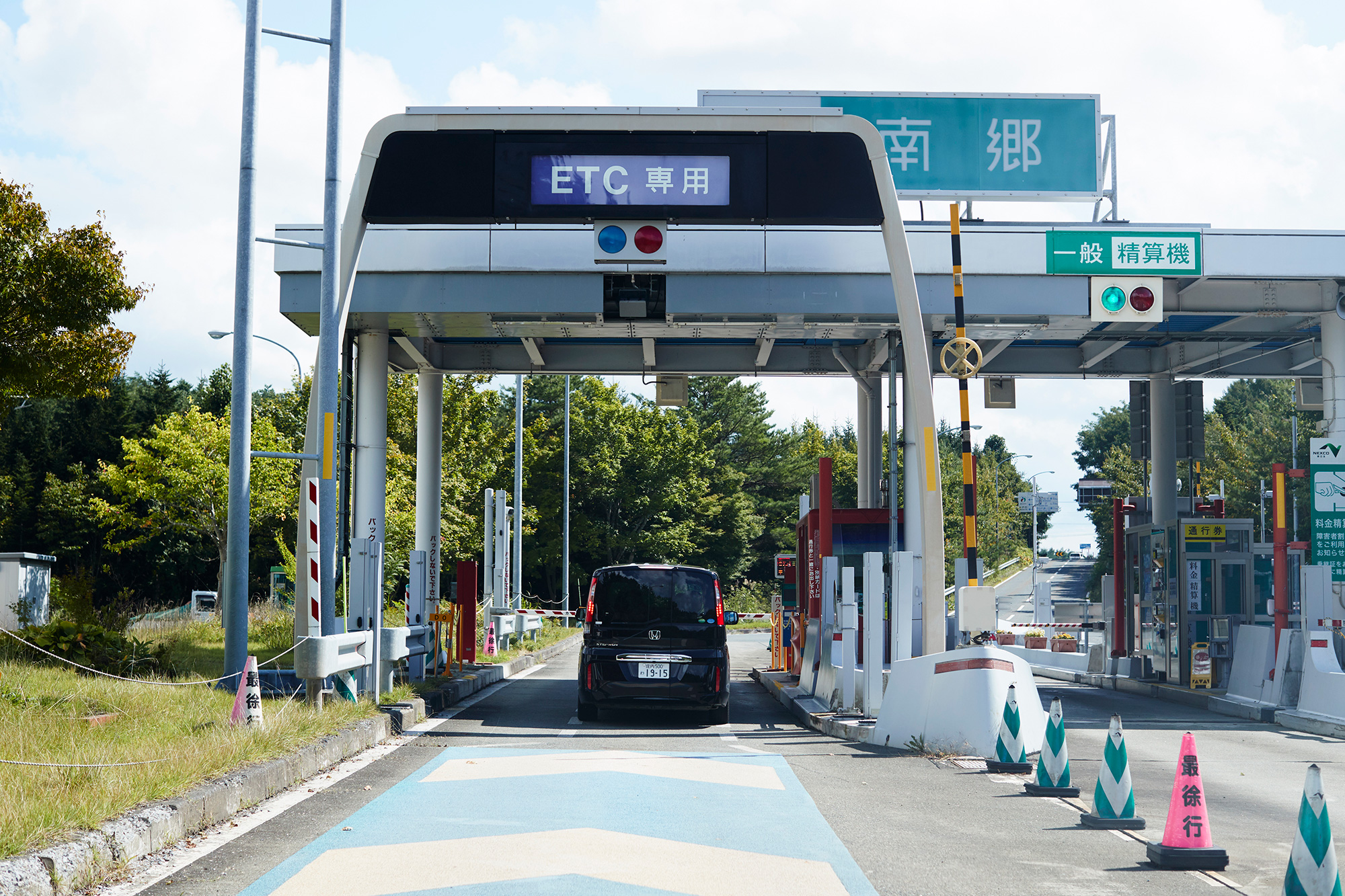 Japan's roads are all left-hand drive and so it might feel a little strange at first for those used to right-hand drive, but it doesn't take long to get used to!
CHECK-POINT
Be sure to double-check the ETC card is inserted correctly before passing through the toll-gate!
At the gates, take the lane marked with the purple ETC sign (see above). Slow down and wait for the boom-gate to rise before checking your direction and moving through.
Keep in mind that the right hand lane is used for overtaking on two-lane expressways.
Check this page for more information about how to use the ETC system!
One of the best things about driving on Japan's expressways is that if you're feeling a little tired, you can make use of the fantastic PA (Parking Areas) and/or SA (Service Areas) dotted along the expressways at reasonably regular intervals.
This time, we stopped at Choujahara Service Area. Here they have free water and tea and plenty of snacks to buy.
---
Tohoku Stamp Rally Challenge
Up your adventure game and take part in NEXCO's fun Tohoku Six-Prefecture Stamp Rally Challenge!
Start by accessing the webpage (click here) on your smartphone and register your info. Collect an unique digital stamp at 237 different PA, SA and sight-seeing locations around Tohoku! Once you've arrived at each destination, simply access the site and click 'search for stamp' to download (sadly only available in Japanese!).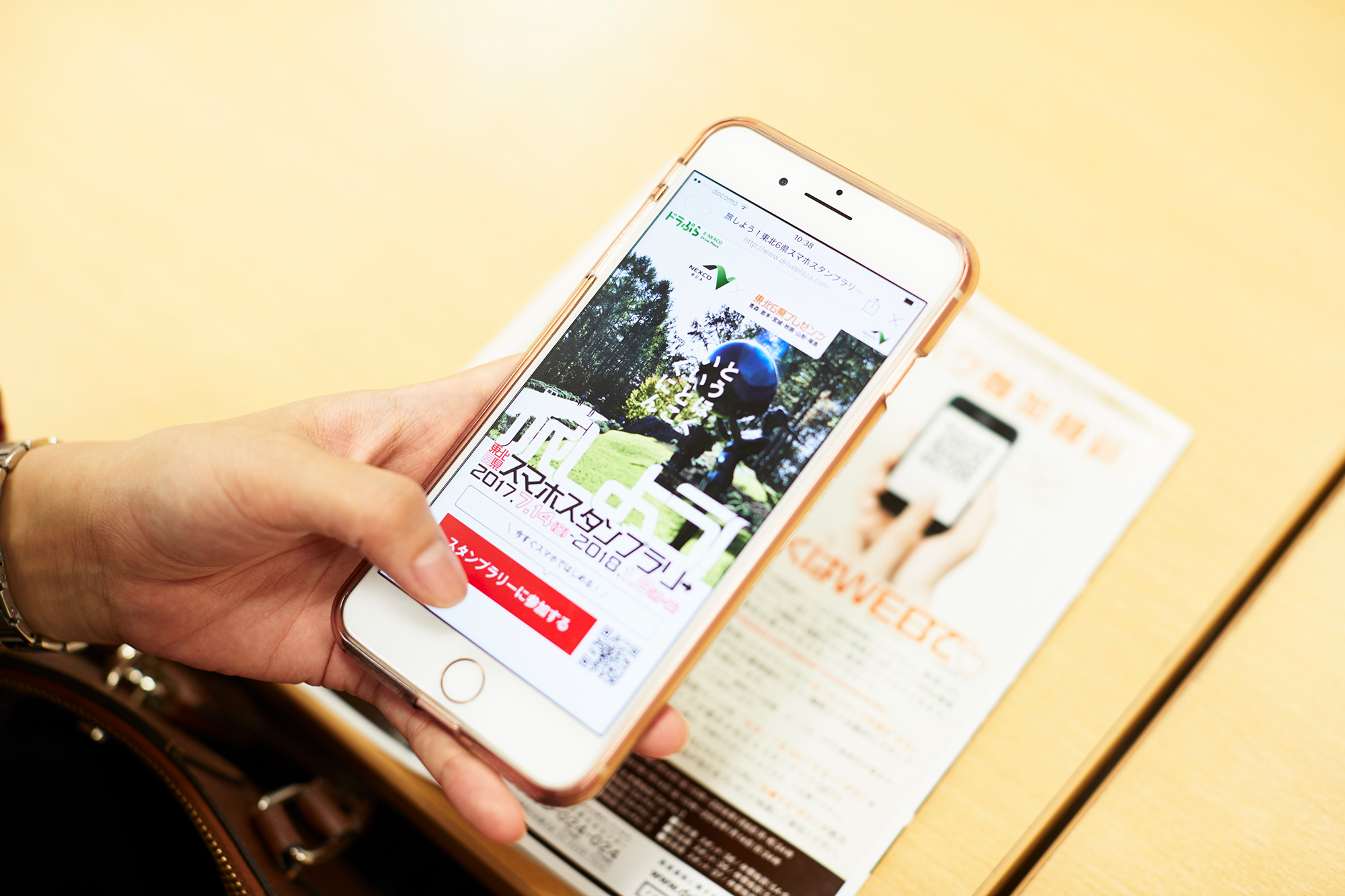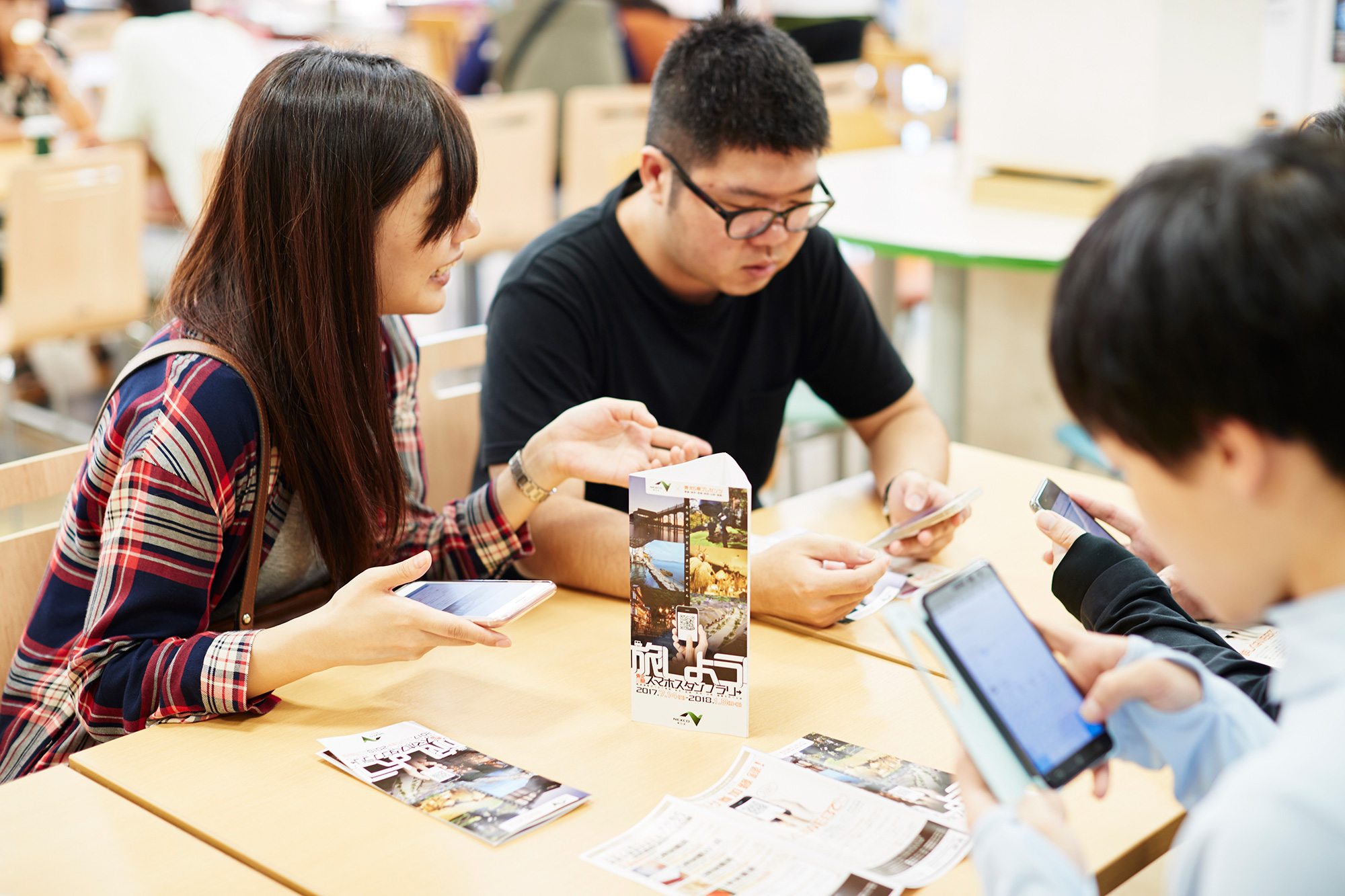 ---
ICHINOSEKI: Flying Dumplings!
First stop, Ichinoseki and the incredibly beautiful 'Genbikei Gorge'. Parking the car, we were off to meet the infamous 'Flying Dumplings' ?!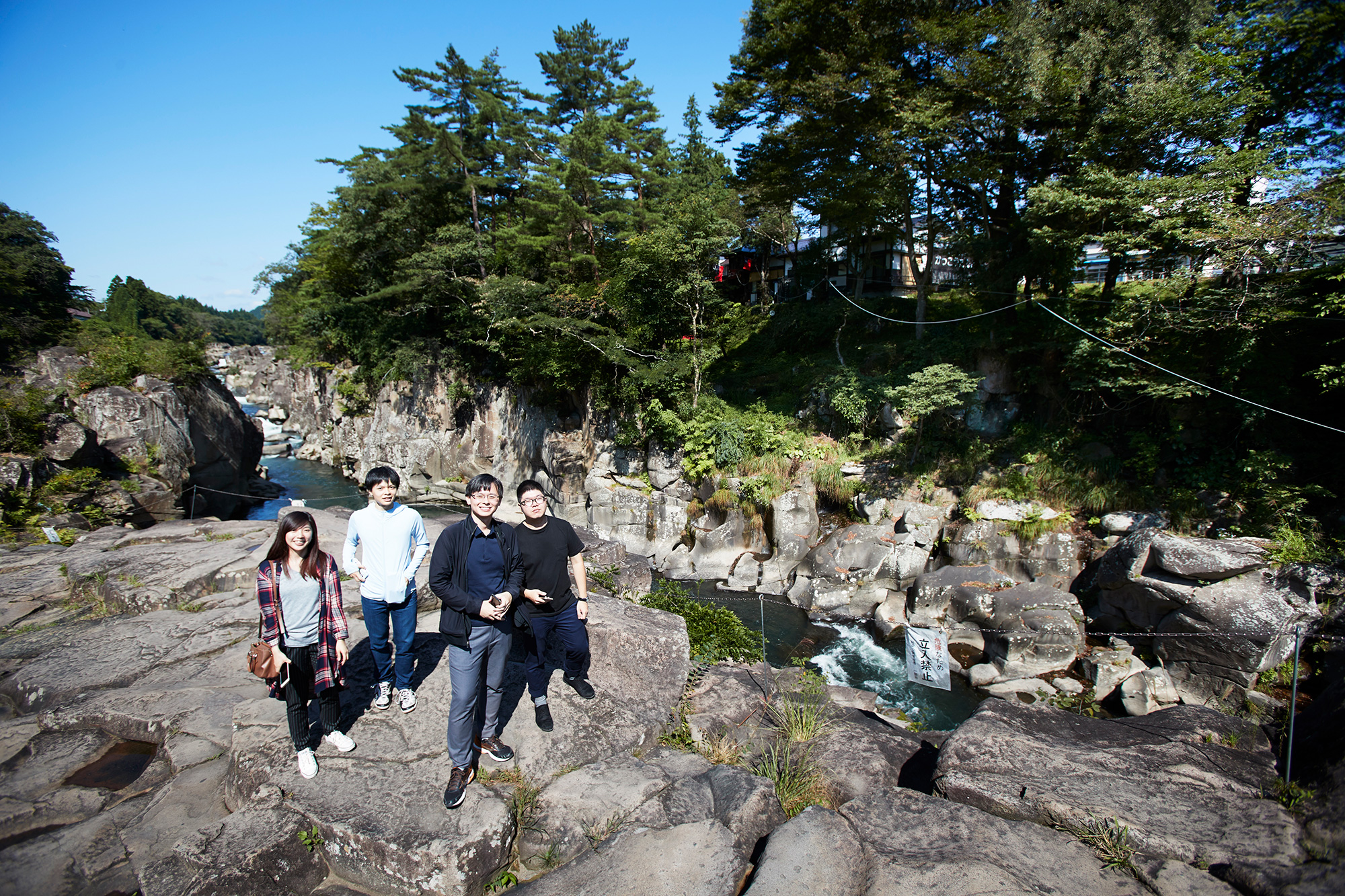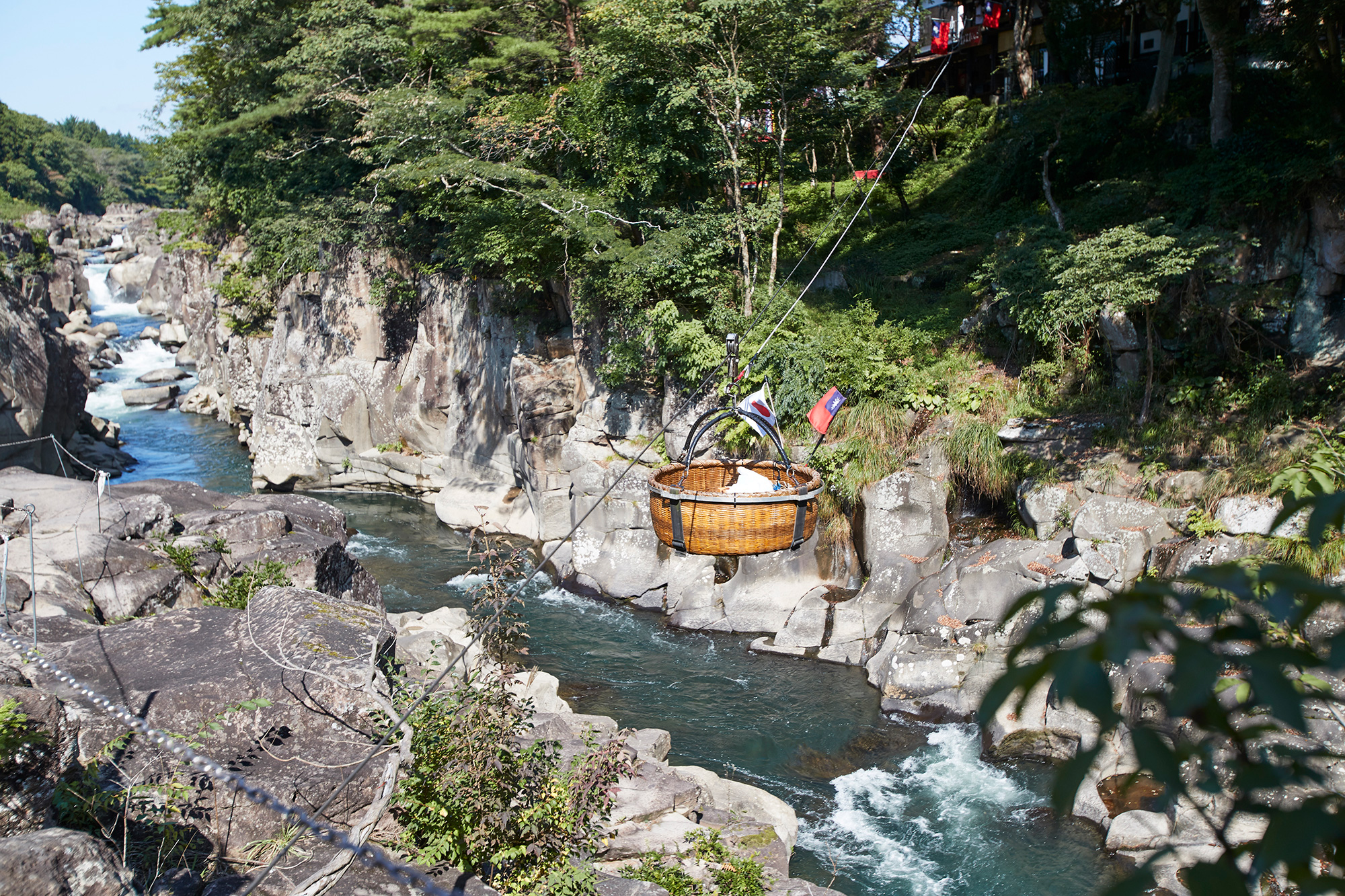 First we popped our order and money in the basket on one side of the gorge, and with a quick 'knock, knock' with the hammer on the wooden sign, the basket shot-off across the gorge to the window of the tea shop on the opposite side! Before we knew it, the Taiwanese flag appeared from the window and the national anthem began to echo across the river, along with our dumplings and tea!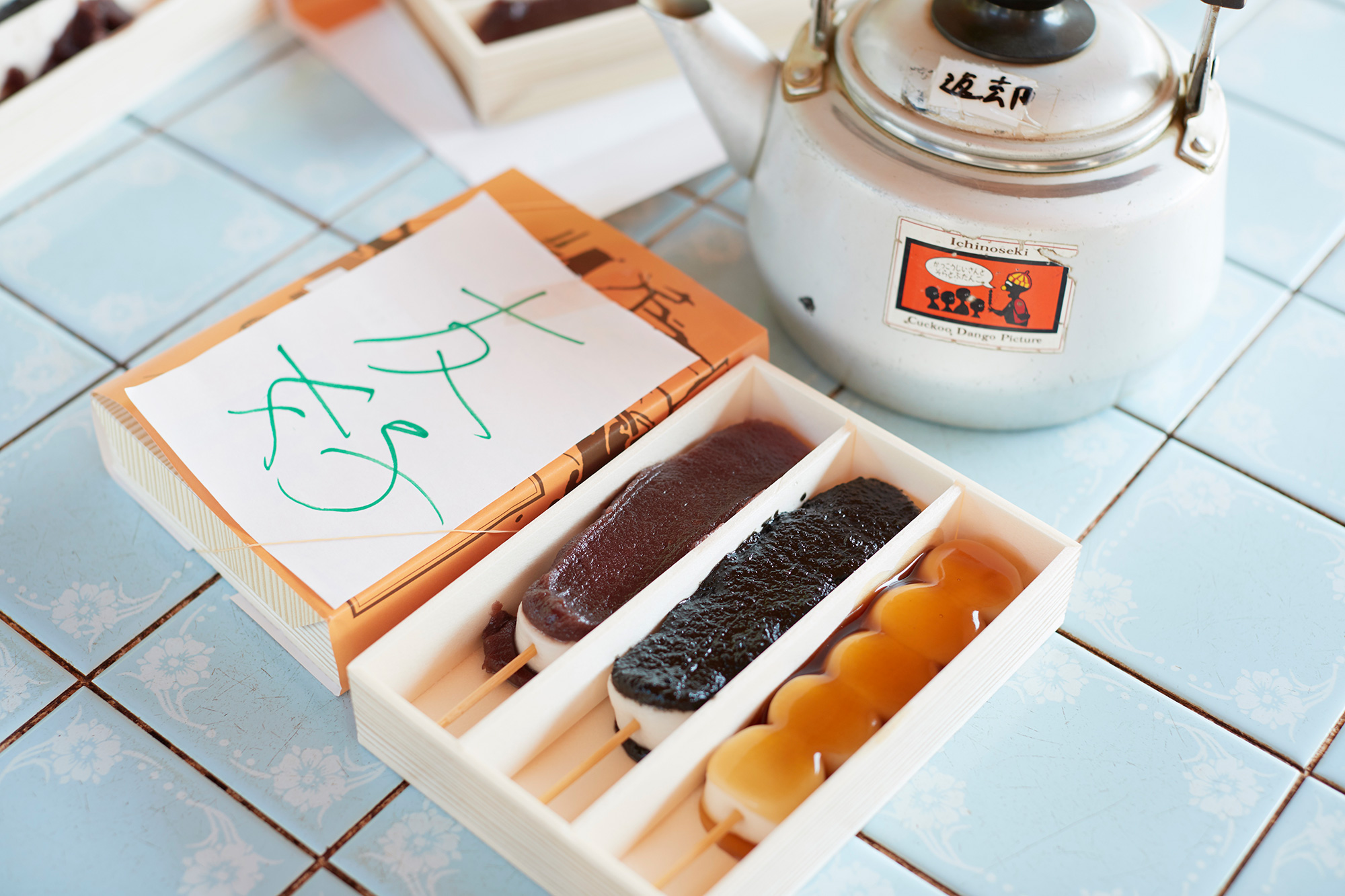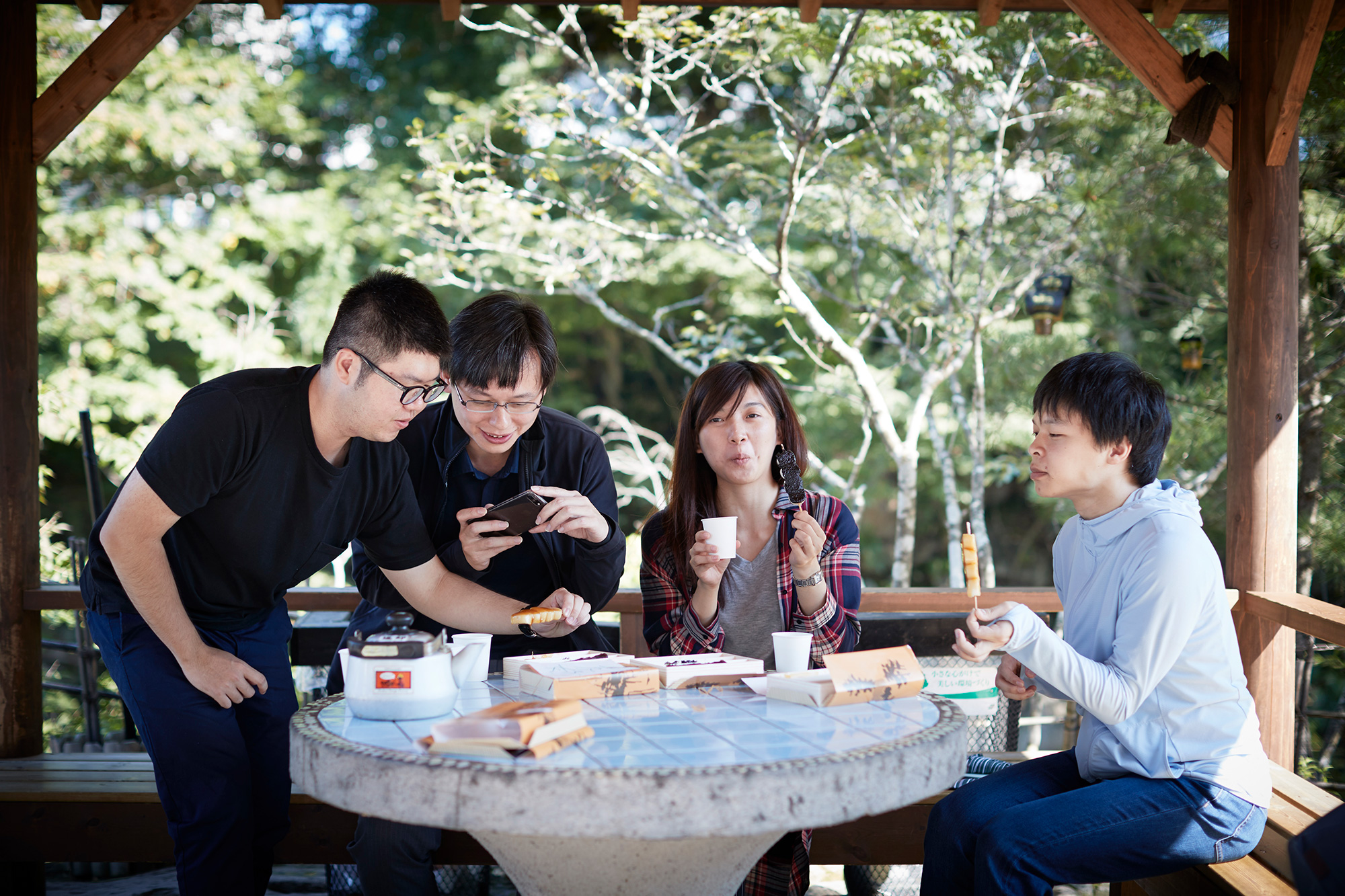 What better way to enjoy your dumplings than being surrounded by beautiful scenery? Too full to finish? No problem! One of the best parts of traveling by car is you can easily carry things with you.
GETTING TO GENBIKEI GORGE
Genbikei Gorge is located about 1.5 hours drive from Sendai Station.
'Flying Dumplings'
(Kakkou Dango)
The tea shop selling the famous flying dumplings is open between 9:00am ~ 16:00pm between March and November.
Be warned: they are very popular and have been known to sell-out!! Best to plan your trip to arrive in the morning if you would like the flying dumpling experience!
HANAMAKI: Wanko-soba Challenge!
Next, we arrived at the home of Wanko-soba: Hanamaki! Stepping through the doors of the restaurant we could immediately hear an intriguing sound coming from the back. The Wanko-soba challenge is basically a hilarious game of competing with your friends to see how many mouth-full-sized-bowls of soba you can eat continuously – a challenge not only against your appetite but also the persistent staff who will egg you on to eat more and more with their calls of persuasion.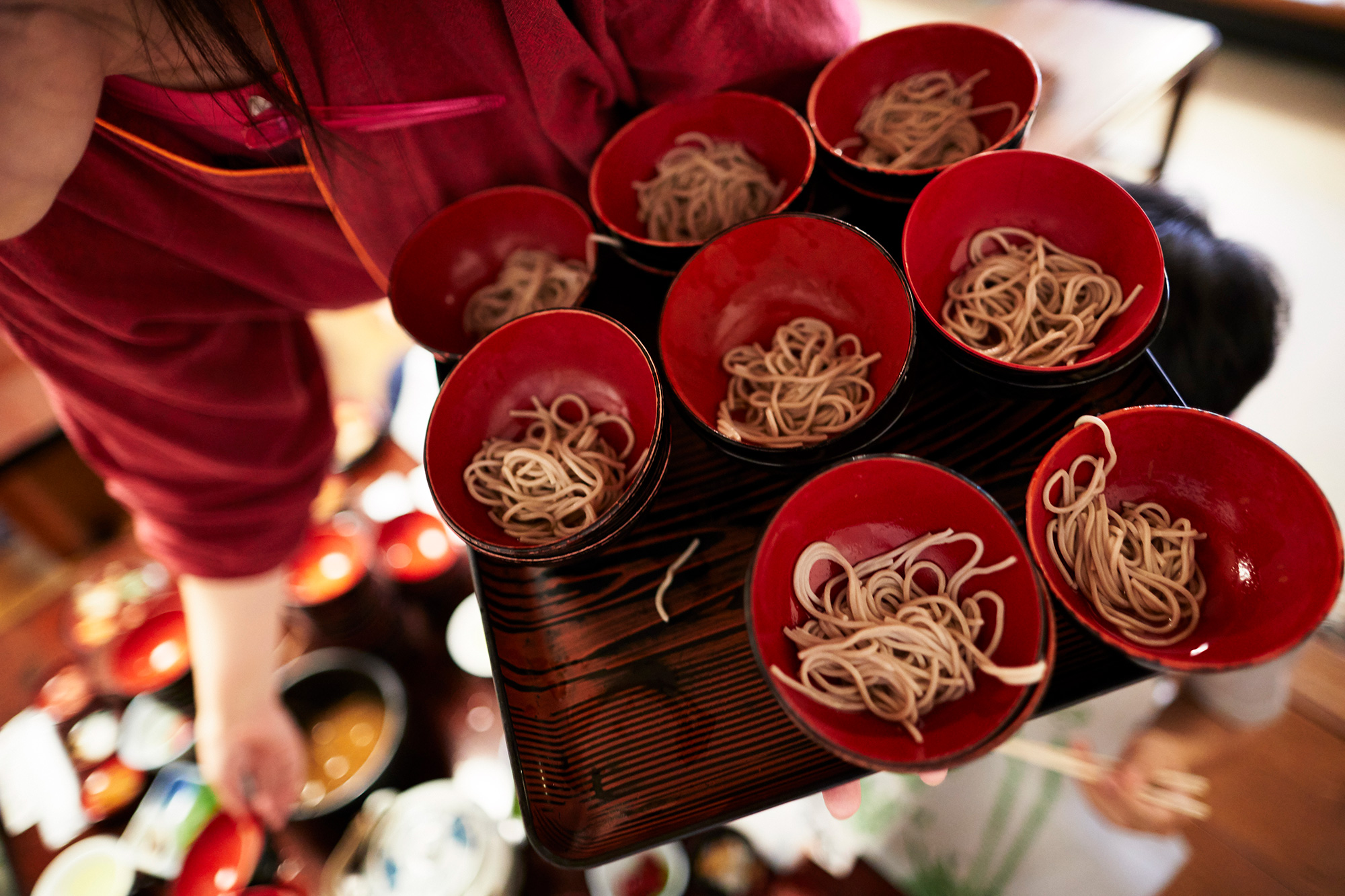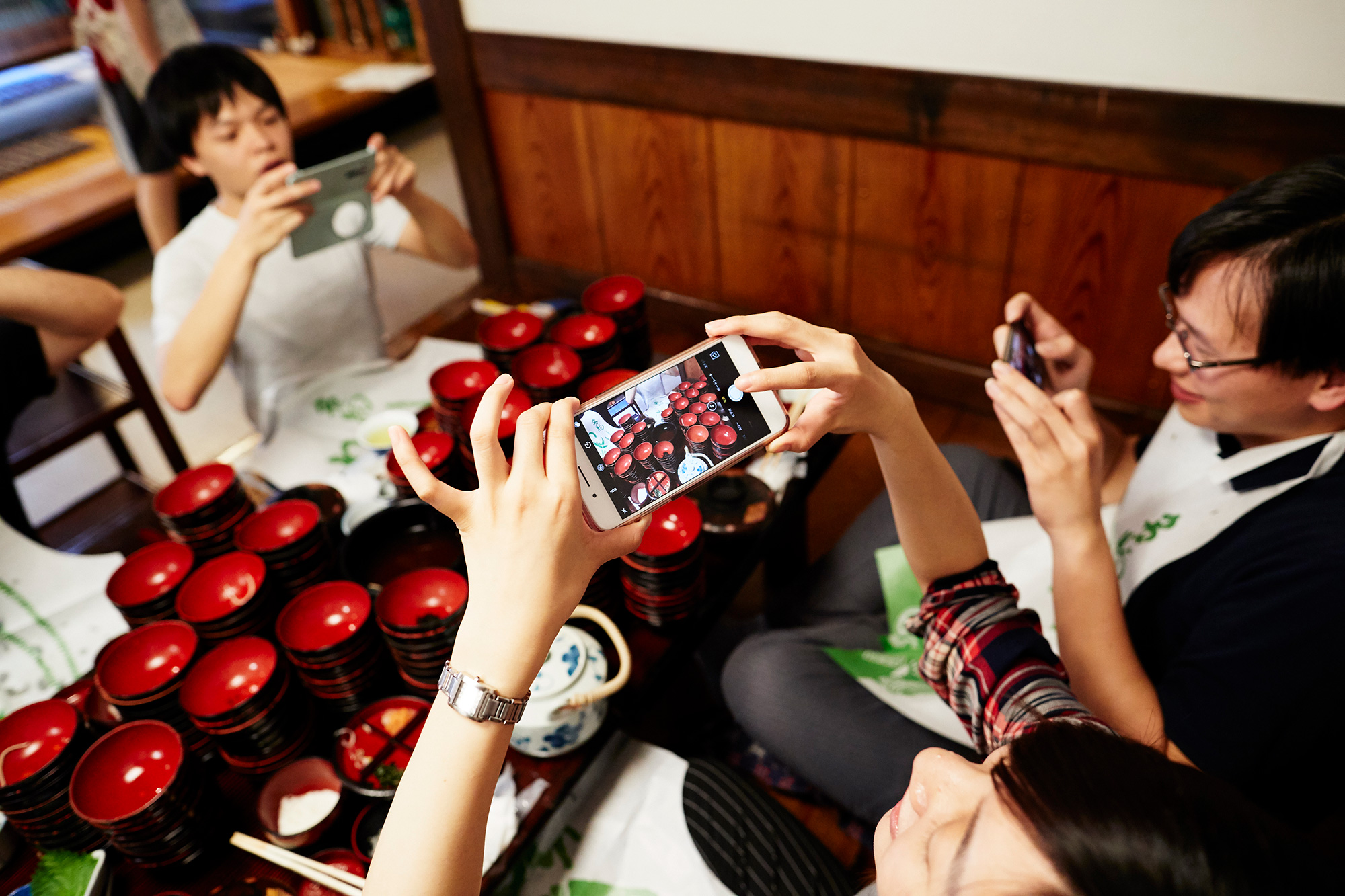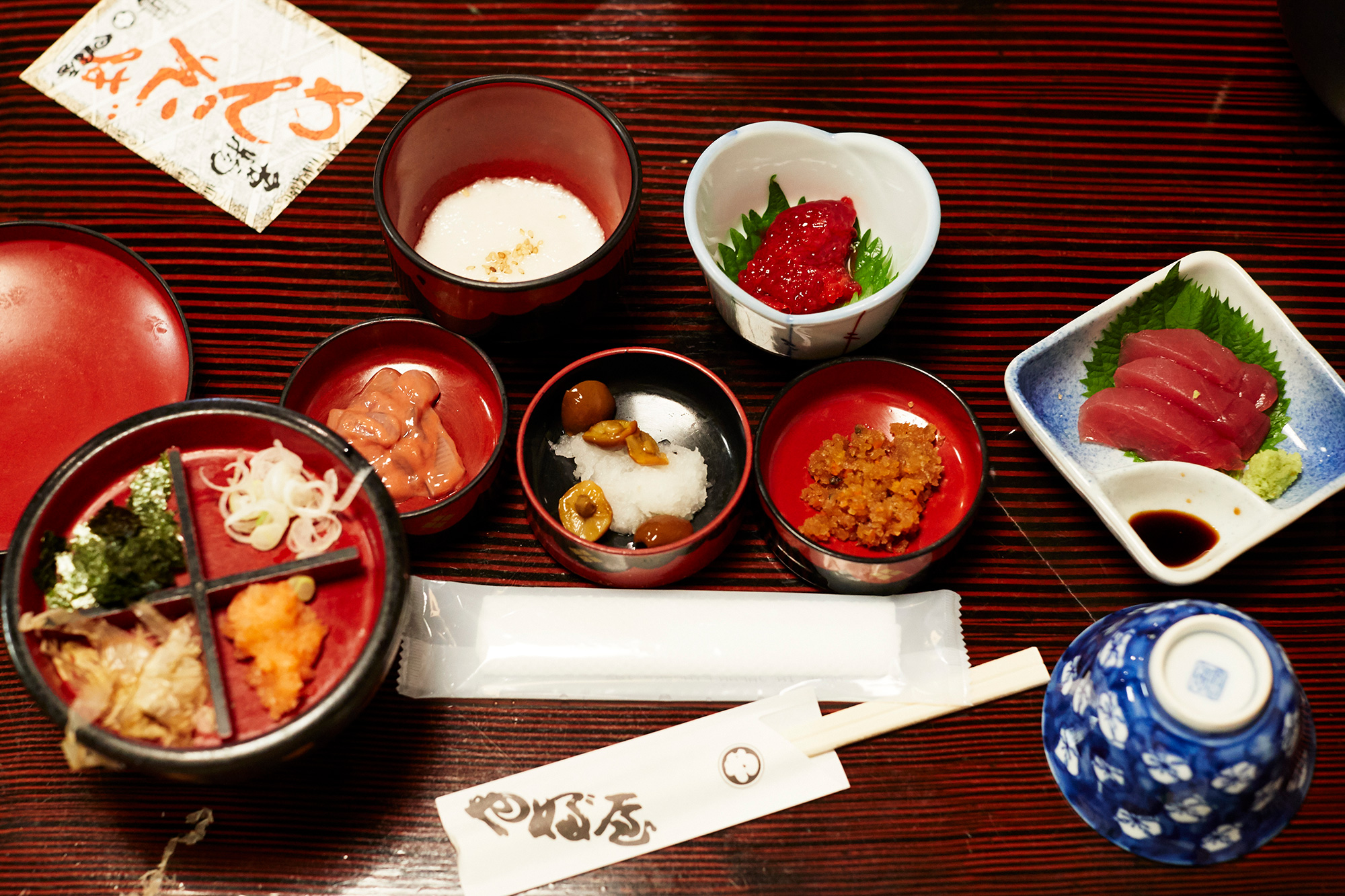 Until you give the sign that you're done, they will continue to pour a mouth-full size amount of soba into your bowl, one mouthful at a time. The constant sound of bowls clanging together as they are stacked up is a characterizing feature of the Wanko-soba challenge. In our group, the record holder was 150 bowls!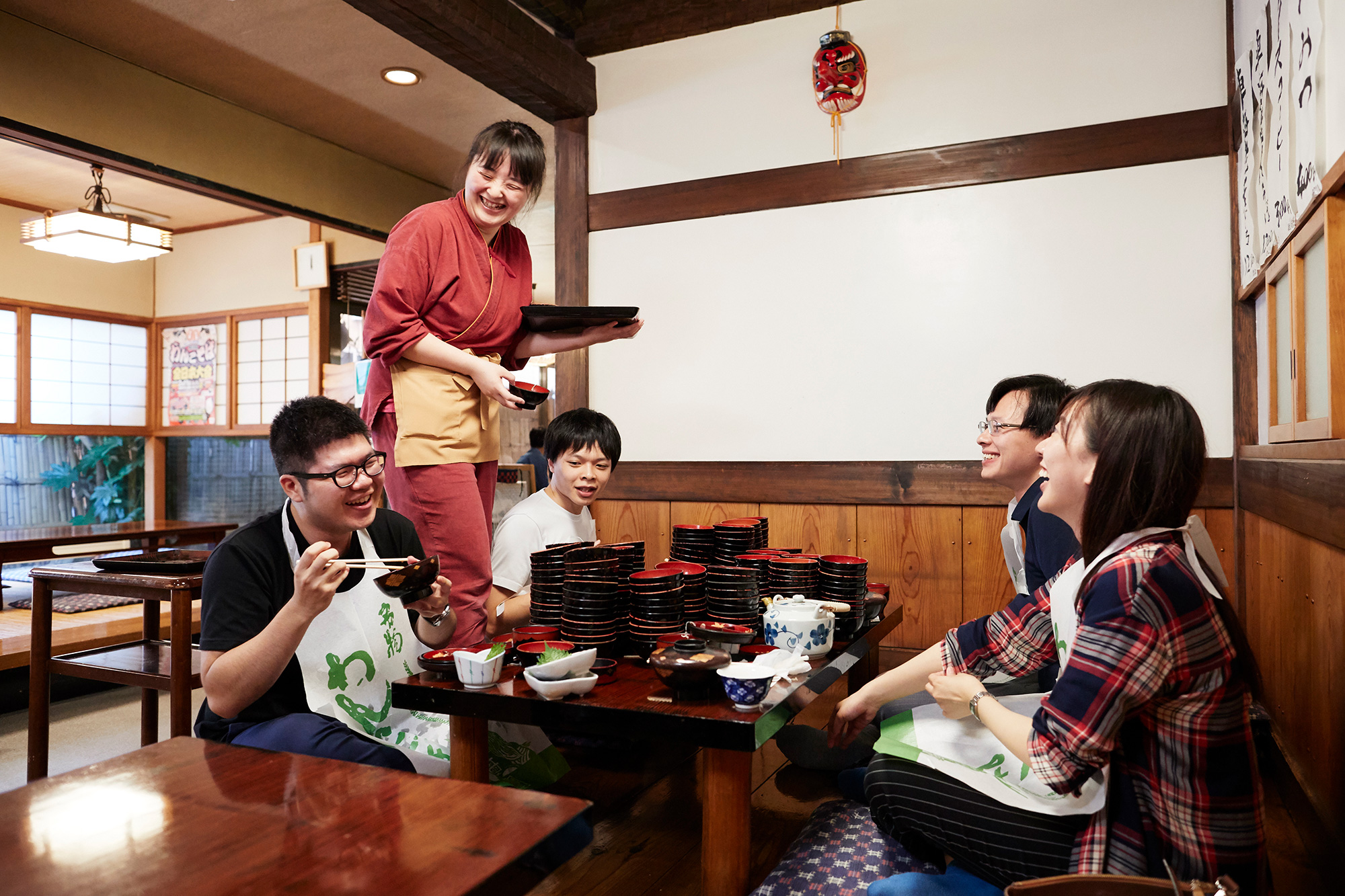 We're stuffed!
Yabuya Hanamaki ( やぶ屋 花巻総本店)
We enjoyed our epic wanko-soba lunch at 'Yabuya Hanamaki Sohonten', said to be the birthplace of wanko-soba.
Wanko-soba set lunch: 3000 yen
Hours: Lunch 11:30 ~ 15:00 (last order 14:30), Dinner: 17:00 ~ 20:00 (last order 19:30)
Closed: Mondays (or the following Tuesday if the monday is a holiday)
Phone: 0198-24-1011
Homepage: http://yabuya.jp/about
Time to head on to Hirosaki…and time for a nap in the car (sorry, driver)!
HIROSAKI: Hirosaki Castle Park
After arriving at Hirosaki Castle, a designated site of national cultural significance, we took the liberty to take a stroll around the grounds. Heading towards the castle tower, we were greeted with the majestic sight of both castle and the stunning Mt. Iwaki. It's amazing to think that we were gazing upon the same scenery that many saw hundreds of years ago.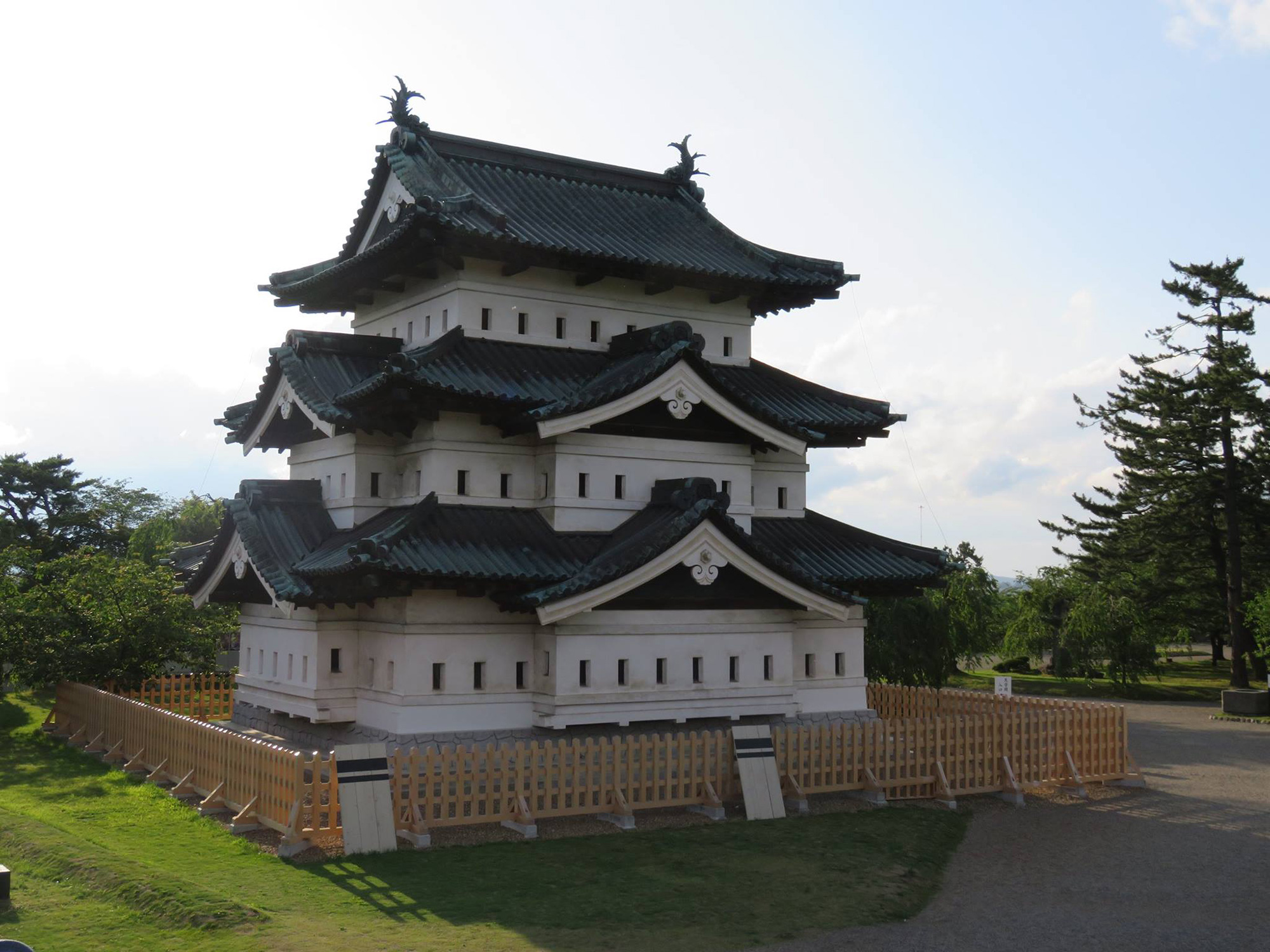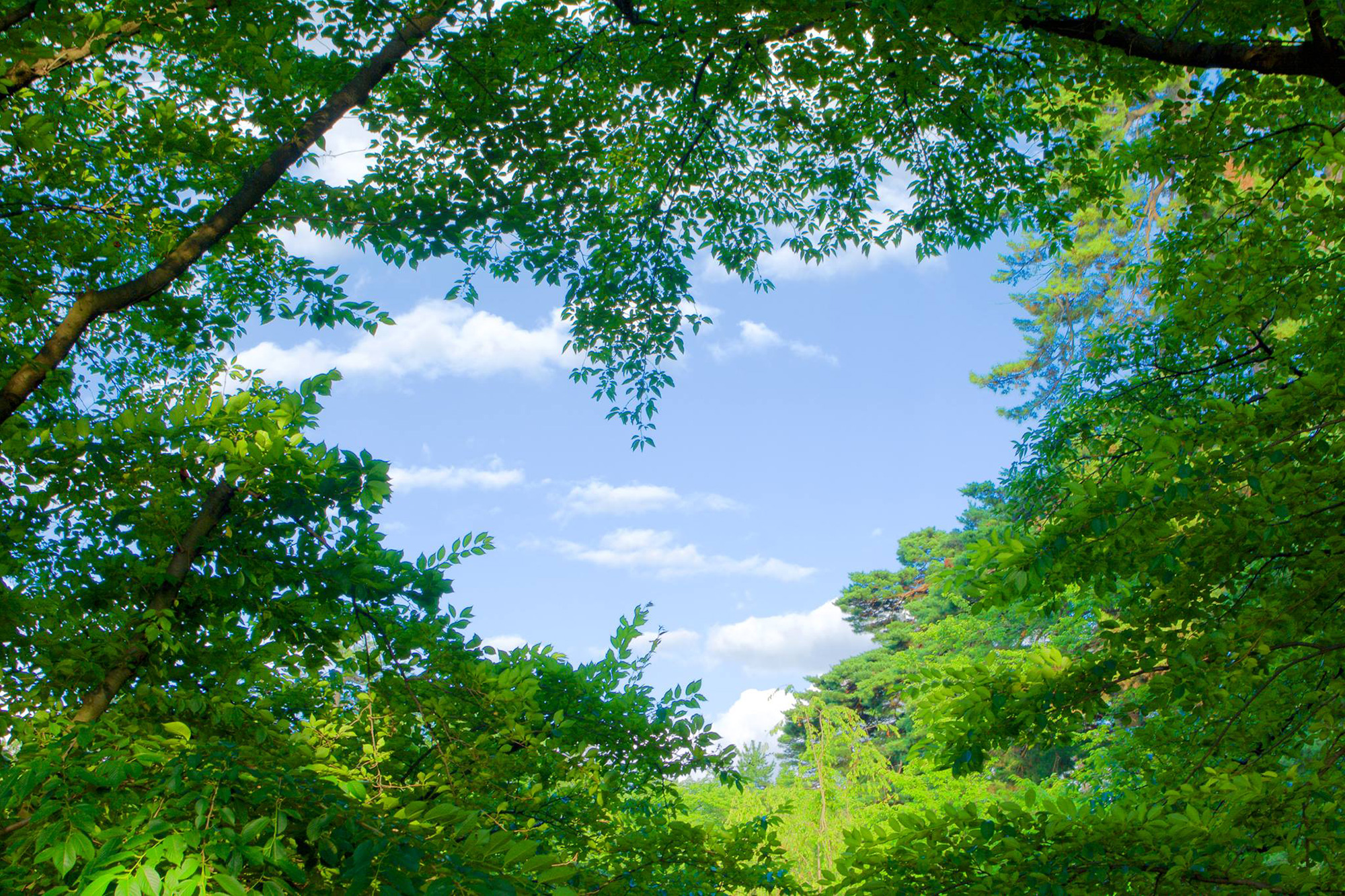 HIROSAKI CASTLE PARK
Hirosaki Castle Park is beautiful all year round, but is highly recommended to visit in spring! It is one of the best locations in Japan to view cherry blossoms. A huge cherry blossom festival is held every year from the end of April to early May.
**Please note the castle-wall is currently undergoing restoration. As such, the main castle building 'Honmaru' has been temporarily moved about 70 metres from its original location and will remain their until renovation is completed (around 2023).**
Open: 09:00am~17:00pm
Closed: November 24 ~ March 31
Admission: (to castle building) 310 yen (castle only), 510 yen (castle, botanical garden and Fujita Memorial Garden)
HIROSAKI: Backstreet Boys? No, Backstreet Detectives!!
Dumping the car and our luggage at the hotel we took a quick break before heading back out – this time on an exciting walking tour!
Hirosaki's 'backstreet detective' walking tours take you on an exploration of Hirosaki's backstreets; on a mission to discover clues about the local lifestyle and cultural roots! Passing through a market, we pushed on through dim and winding back-alleys, feeling the vibe and energy of town through observing the locals in their everyday habitats.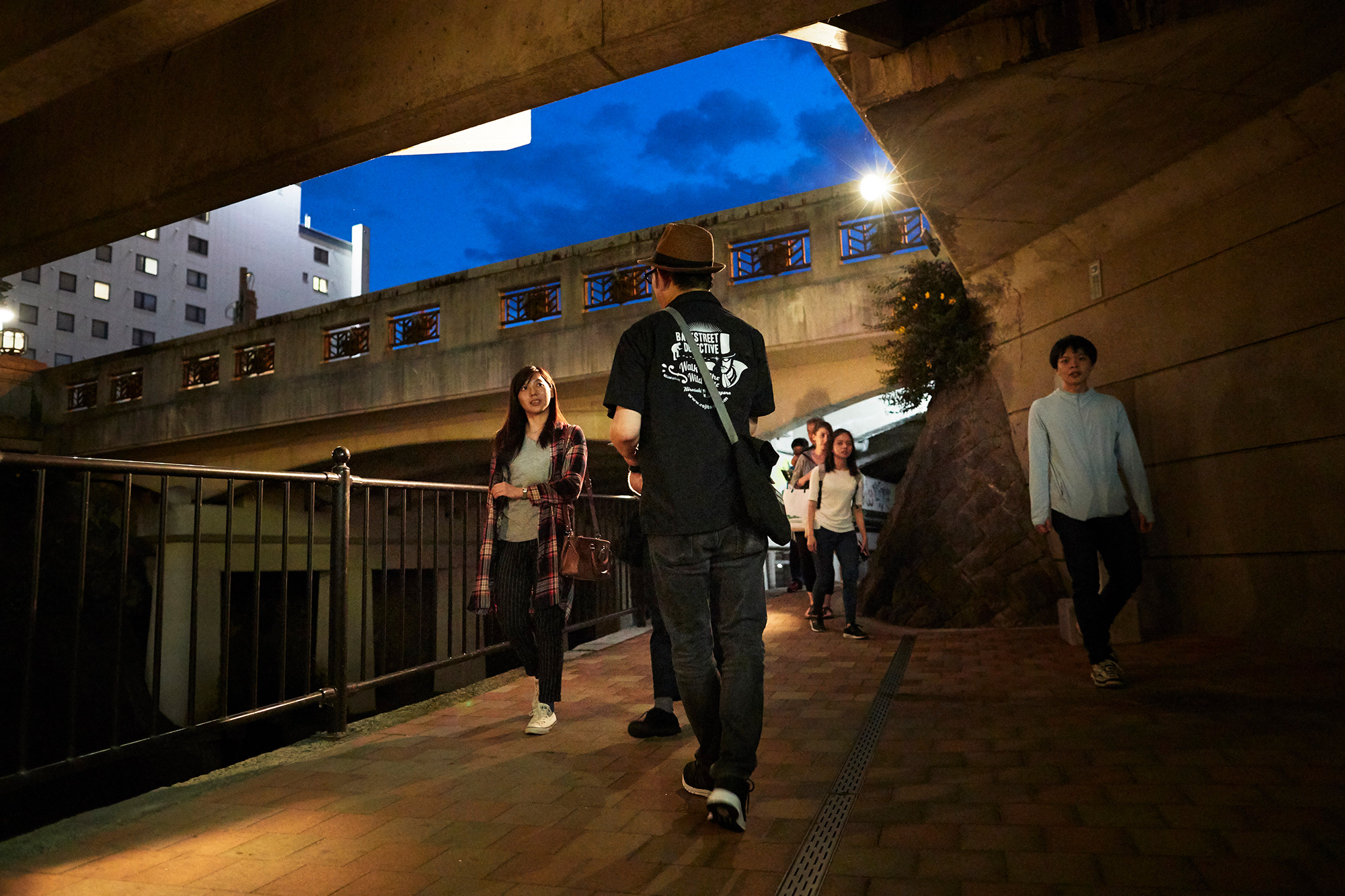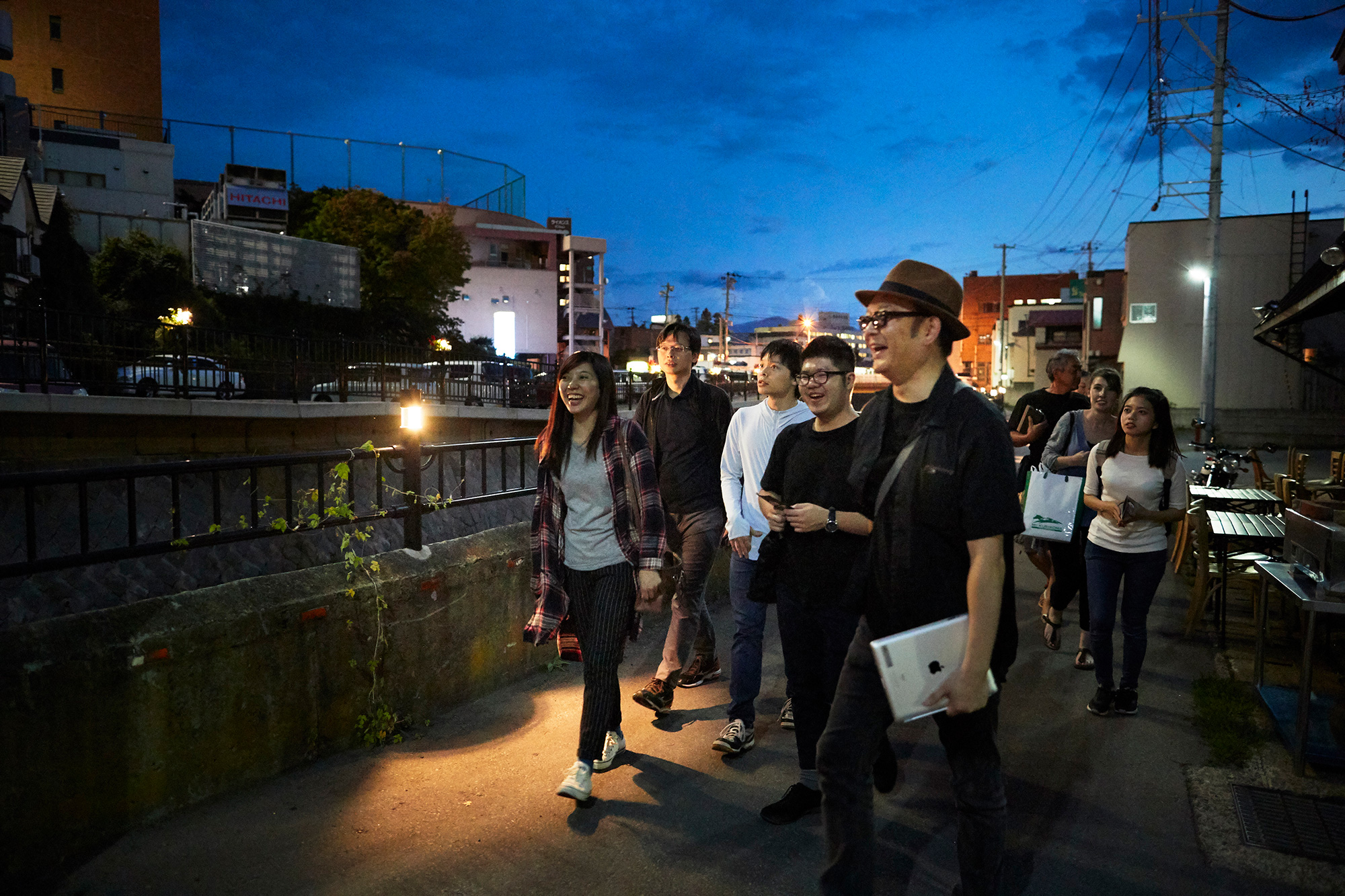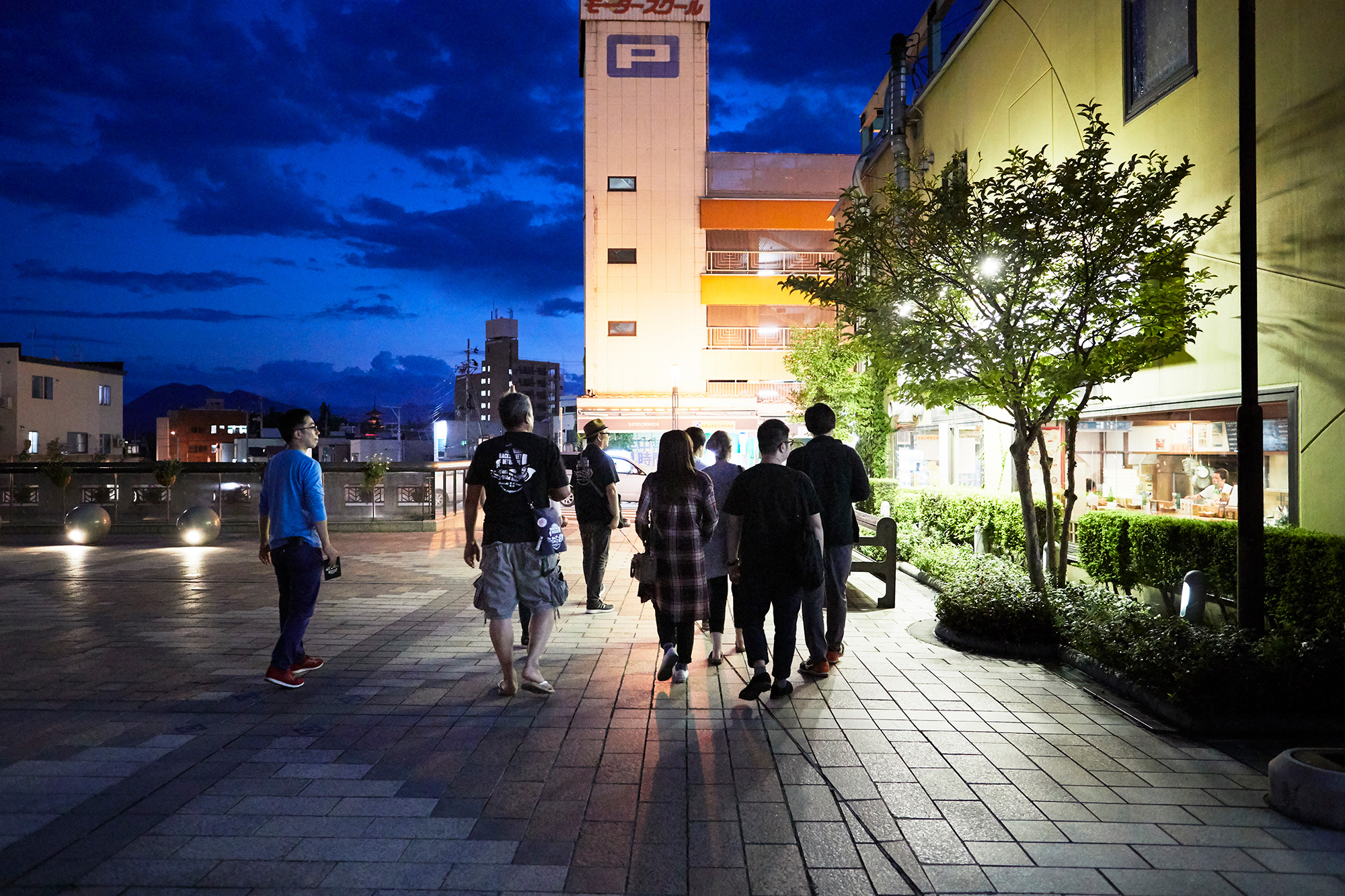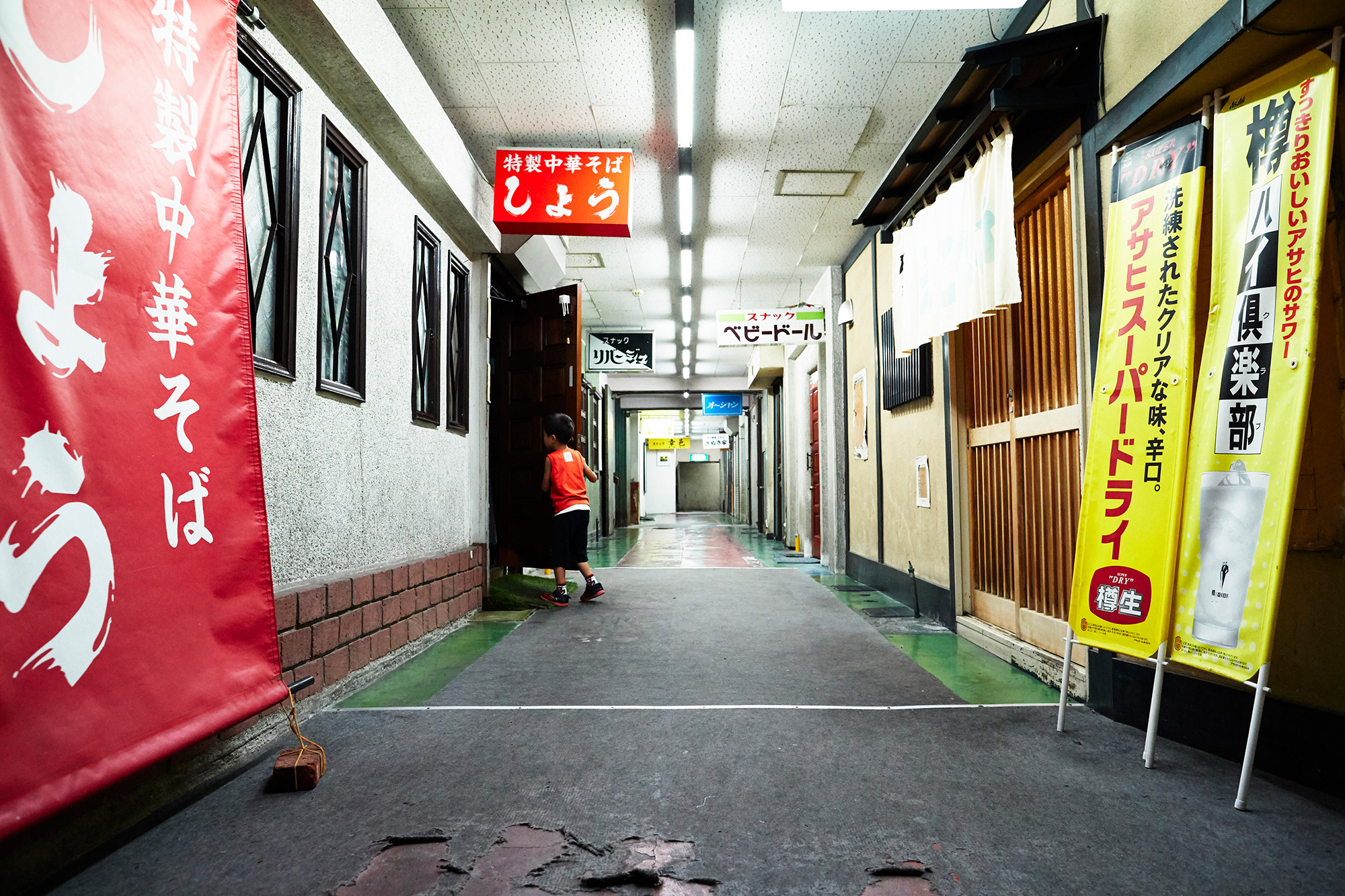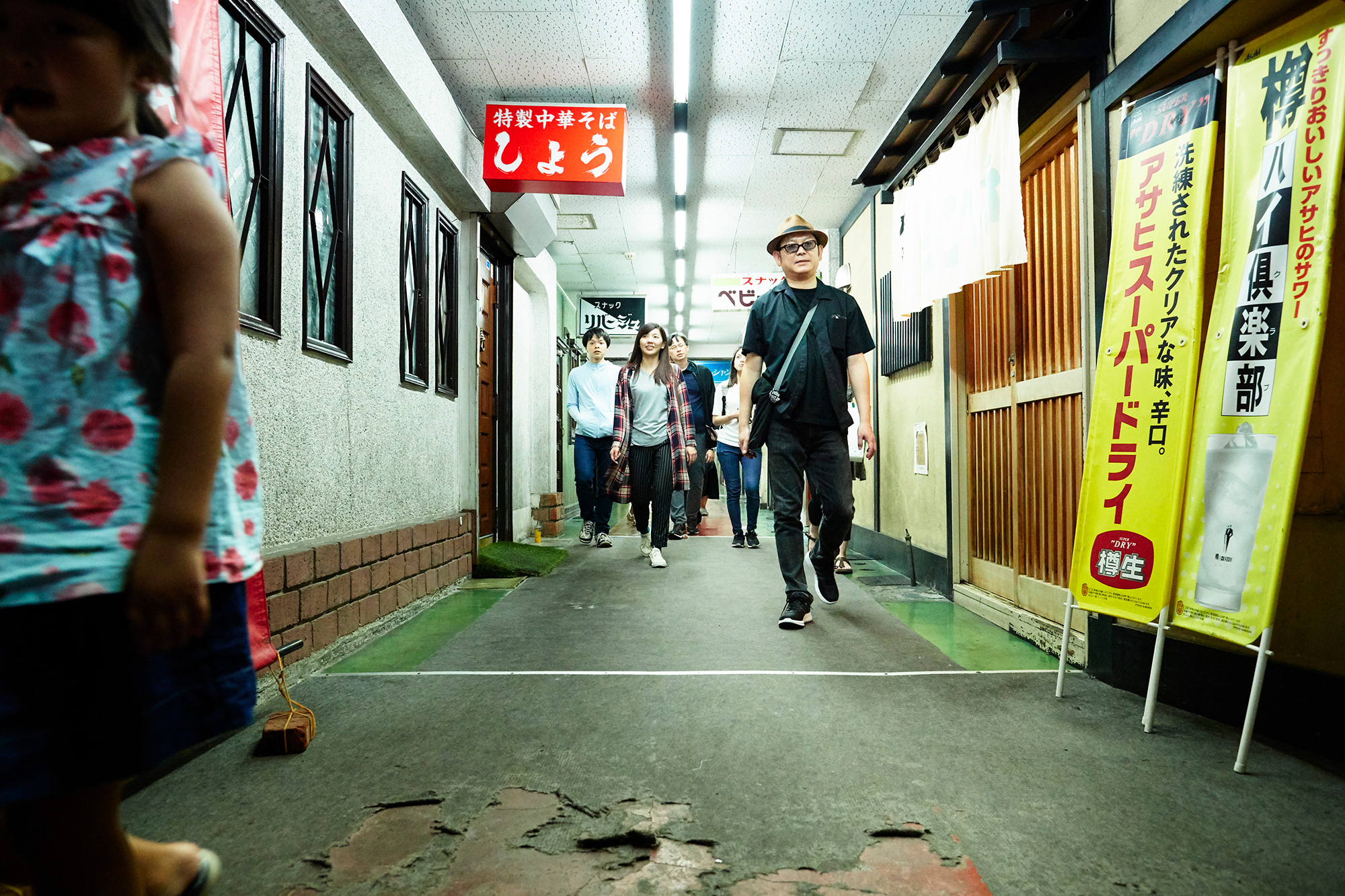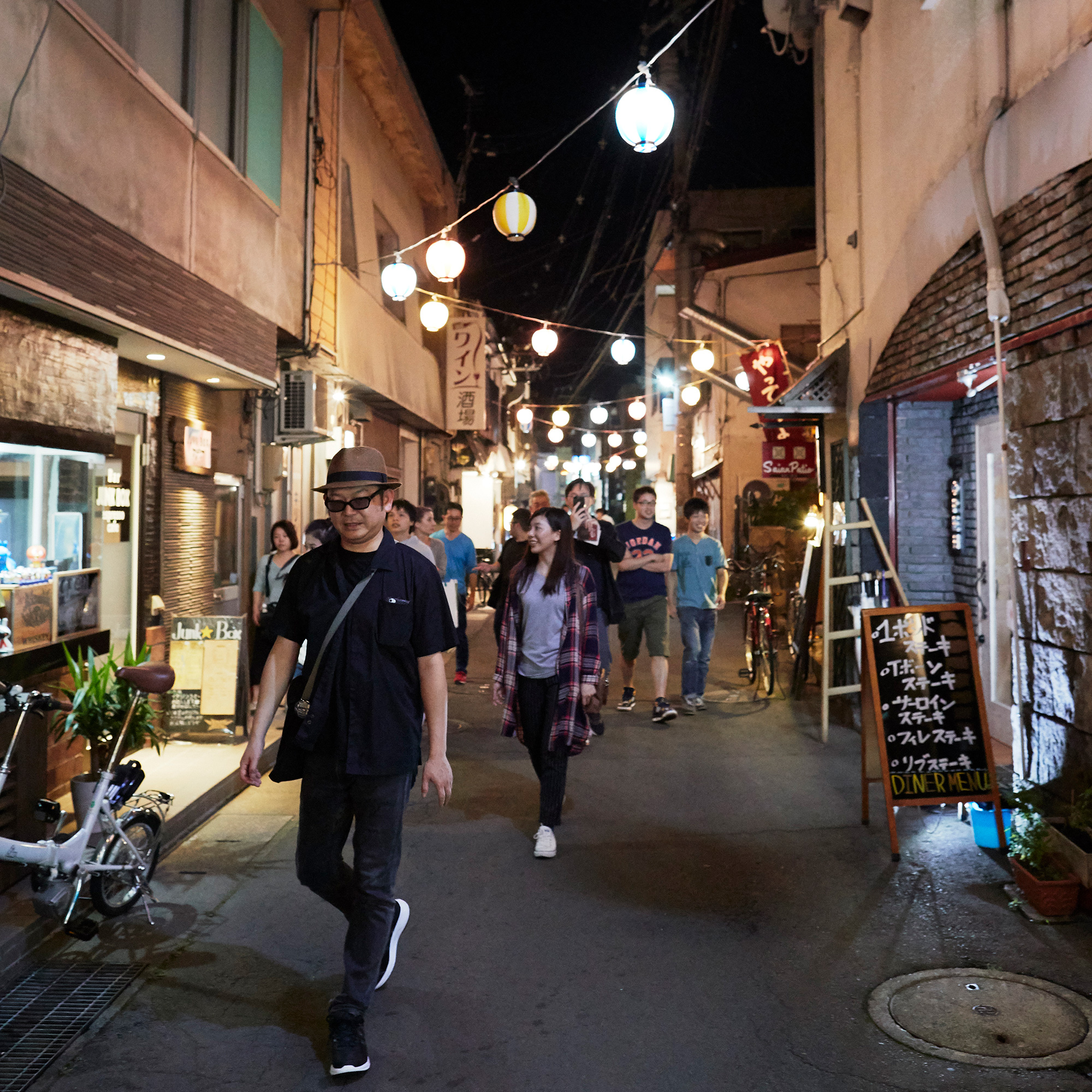 The guides, of course, were locals too and will gave us all the best recommendations of where to eat and drink around town! We even got a fun prize when the tour came to an end.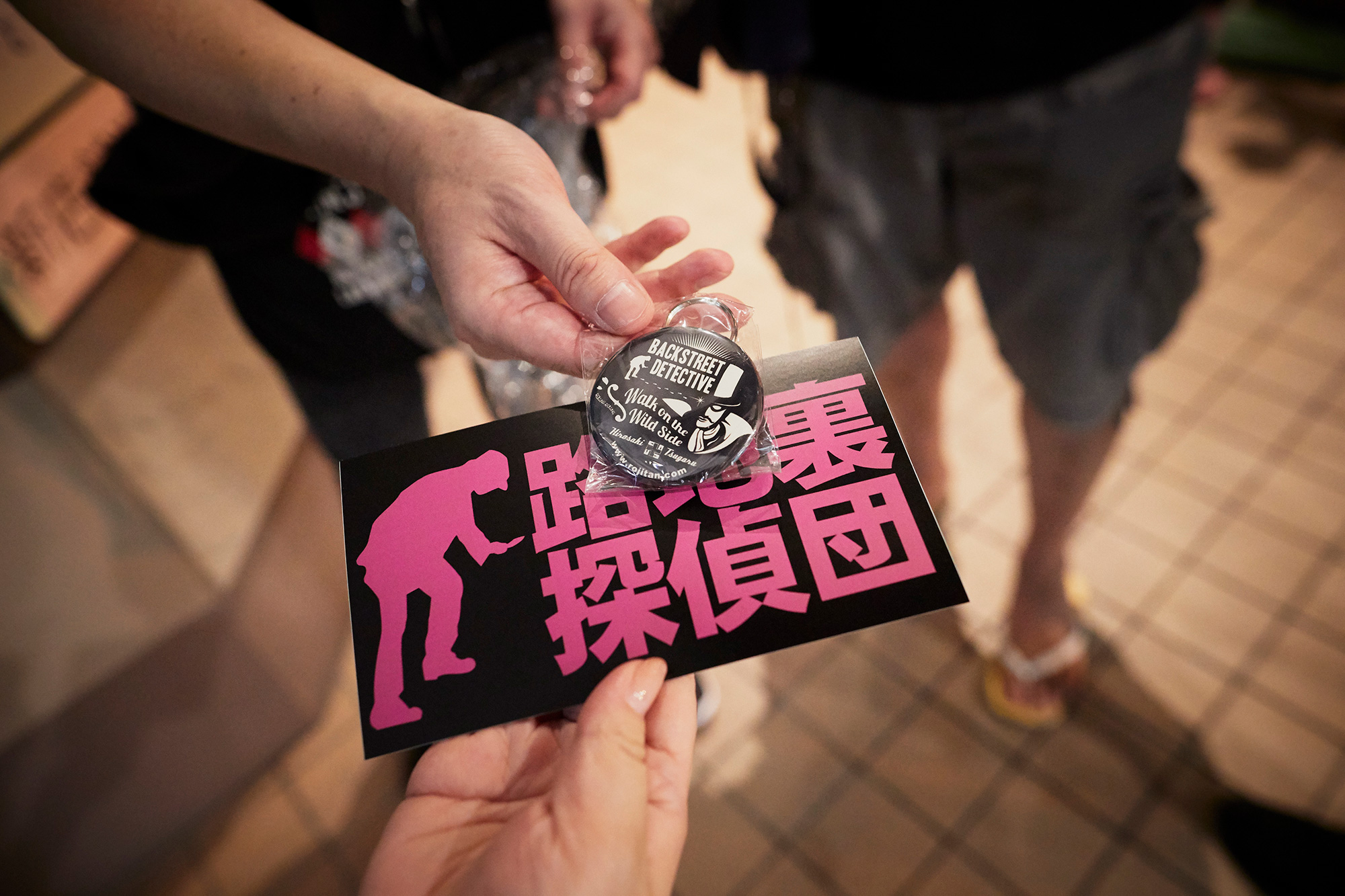 HIROSAKI BACKSTREET DETECTIVES
Interested in discovering a whole different side to Hirosaki? Get in touch with the Backstreet Detectives to reserve an informative and highly entertaining walking tour!
Homepage: http://www.rojitan.com/
Today was a huge day of travel and eating! Off to bed we go!
Summer Roadtrip: Day Two (Inakadate → Hachinohe)
After wolfing down our breakfast at the hotel, it was off to see some rice-paddy art!

INAKADATE: Rice-paddy Art
Jumping in the car, not long after arriving in Inakadate village multicoloured rice fields came into view. The view from the observation deck was incredible! An intricately designed artwork made from seven different varieties of rice-plant spread out before us.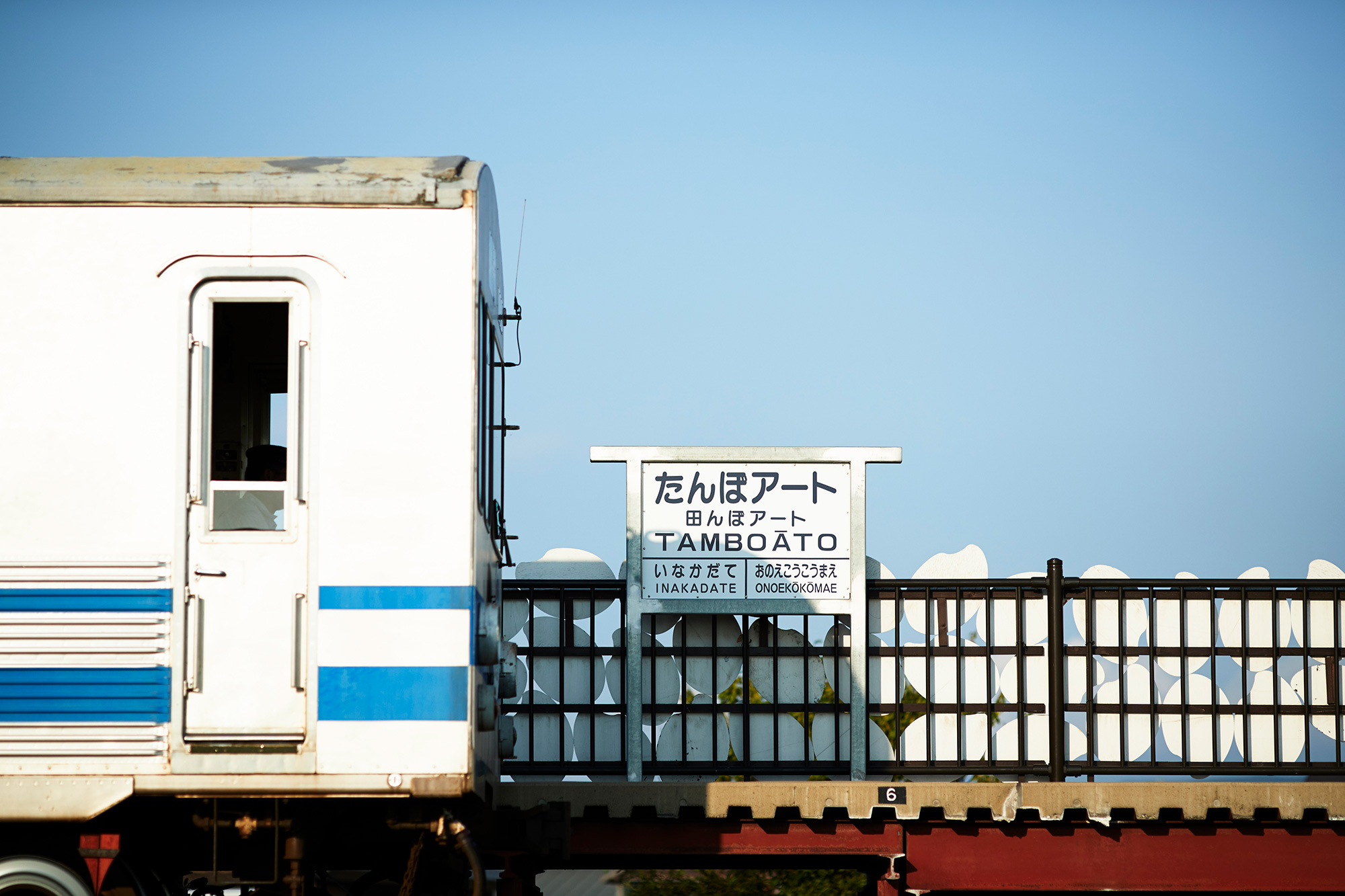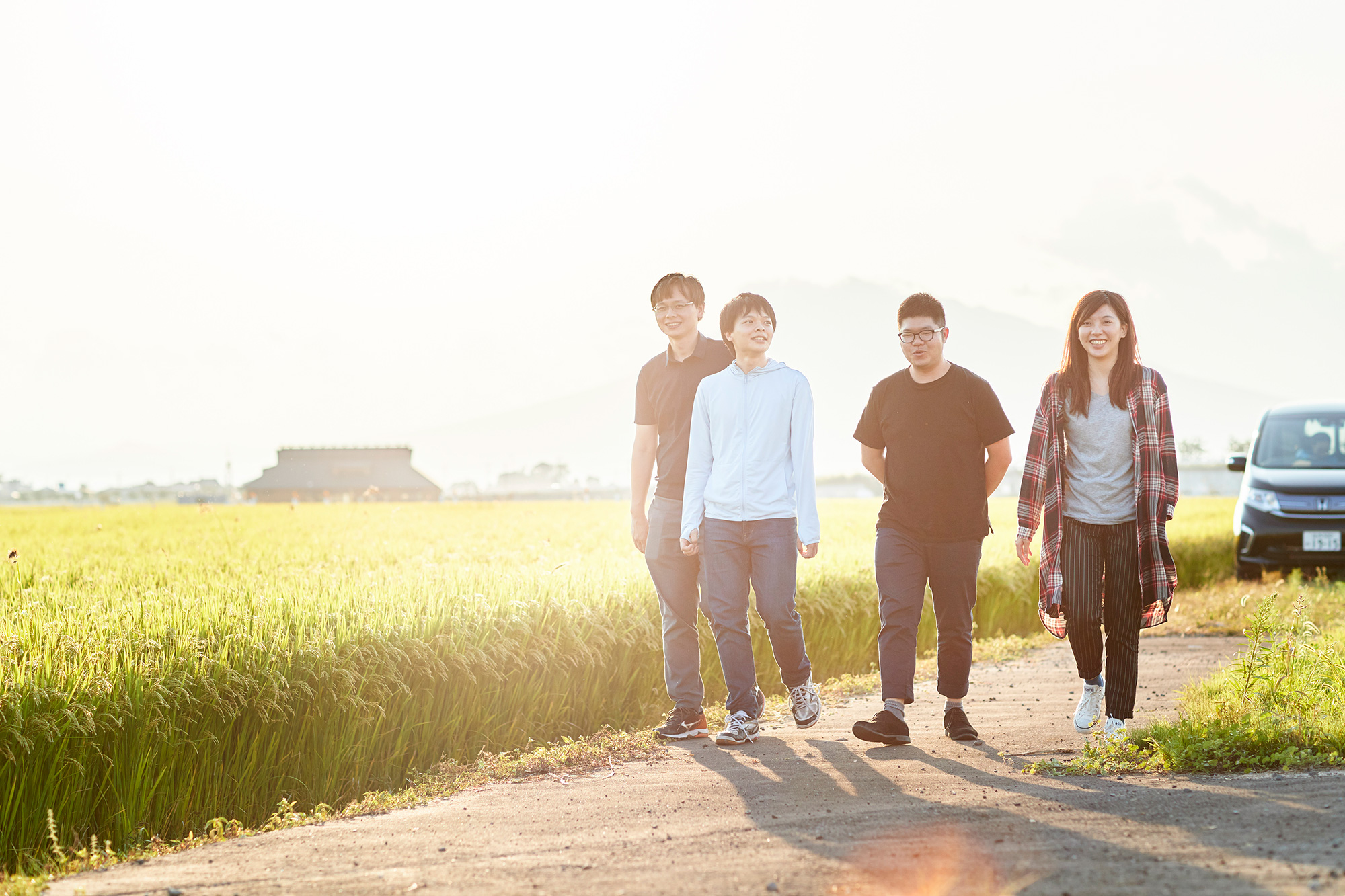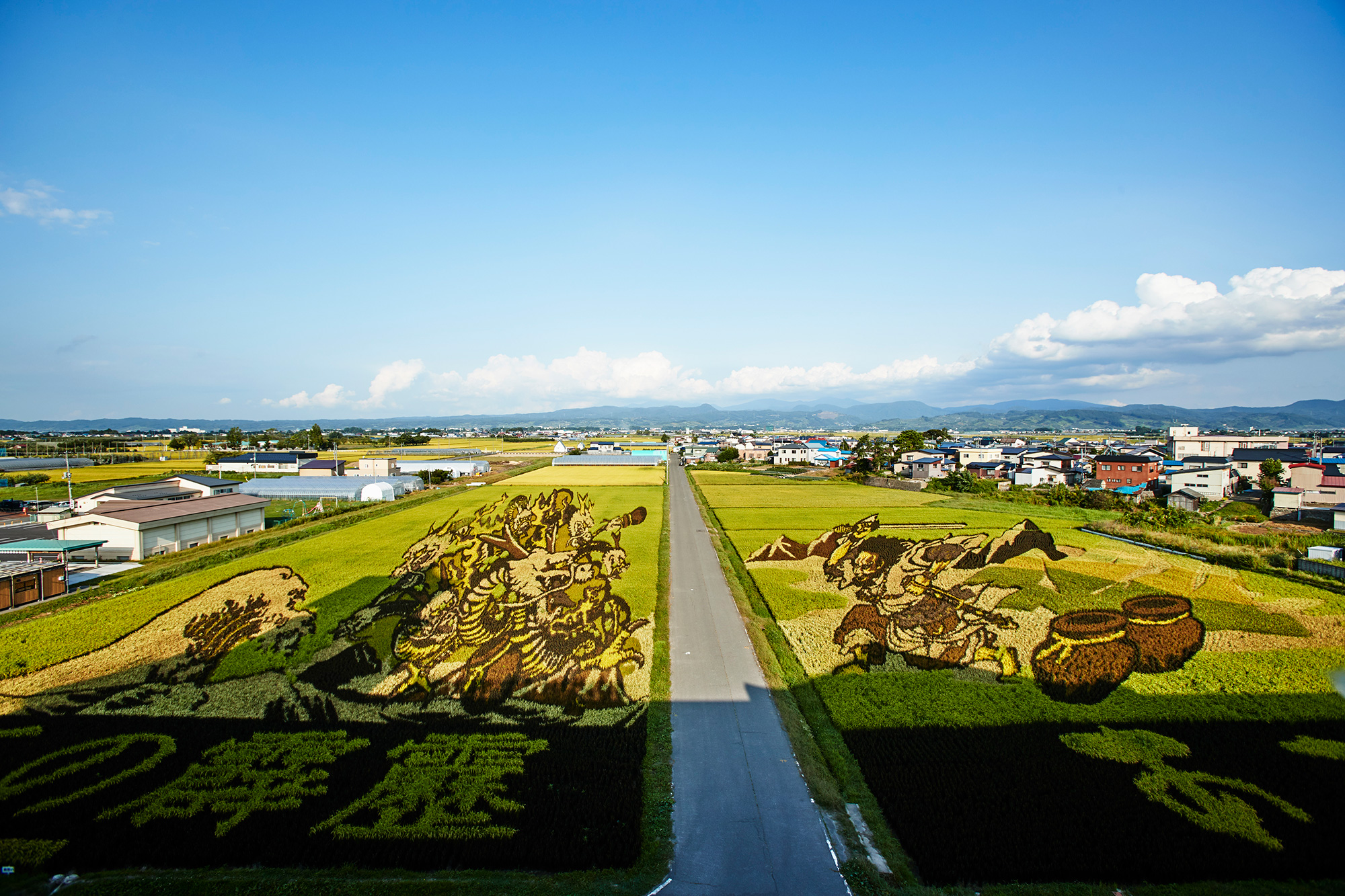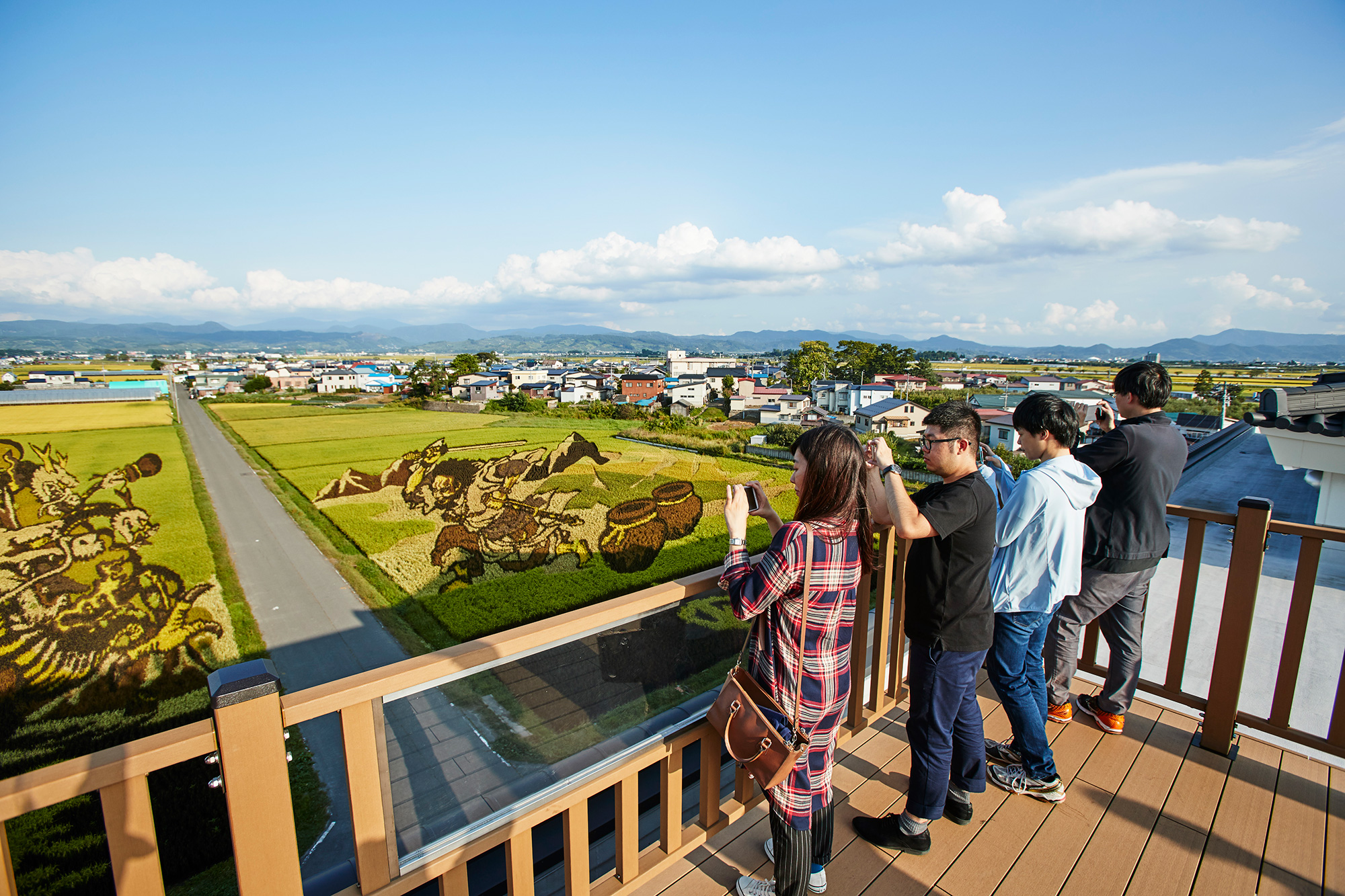 Inakadate: Rice-paddy Art
Starting in 1993, Inakadate Village has been creating giant works of art from rice every summer.
There are two locations for viewing the giant rice fields and both are easiest accessed by car or taxi after getting off at Inakadate Station. (There is a shuttle bus that runs between the two sites during the event period.)
Visiting period is between June ~ mid-October, with August offering the best view.
Admission: Adults 200 yen, Children (Primary school or younger) 100 yen.
INAKADATE: Japanese Swordsmith
Just a couple of minutes' walk from the first observation deck lies another hidden gem! At 'Katana-no-iori' or the 'Swordsmith's Hamlet' you can meet an authentic Japanese swordsmith.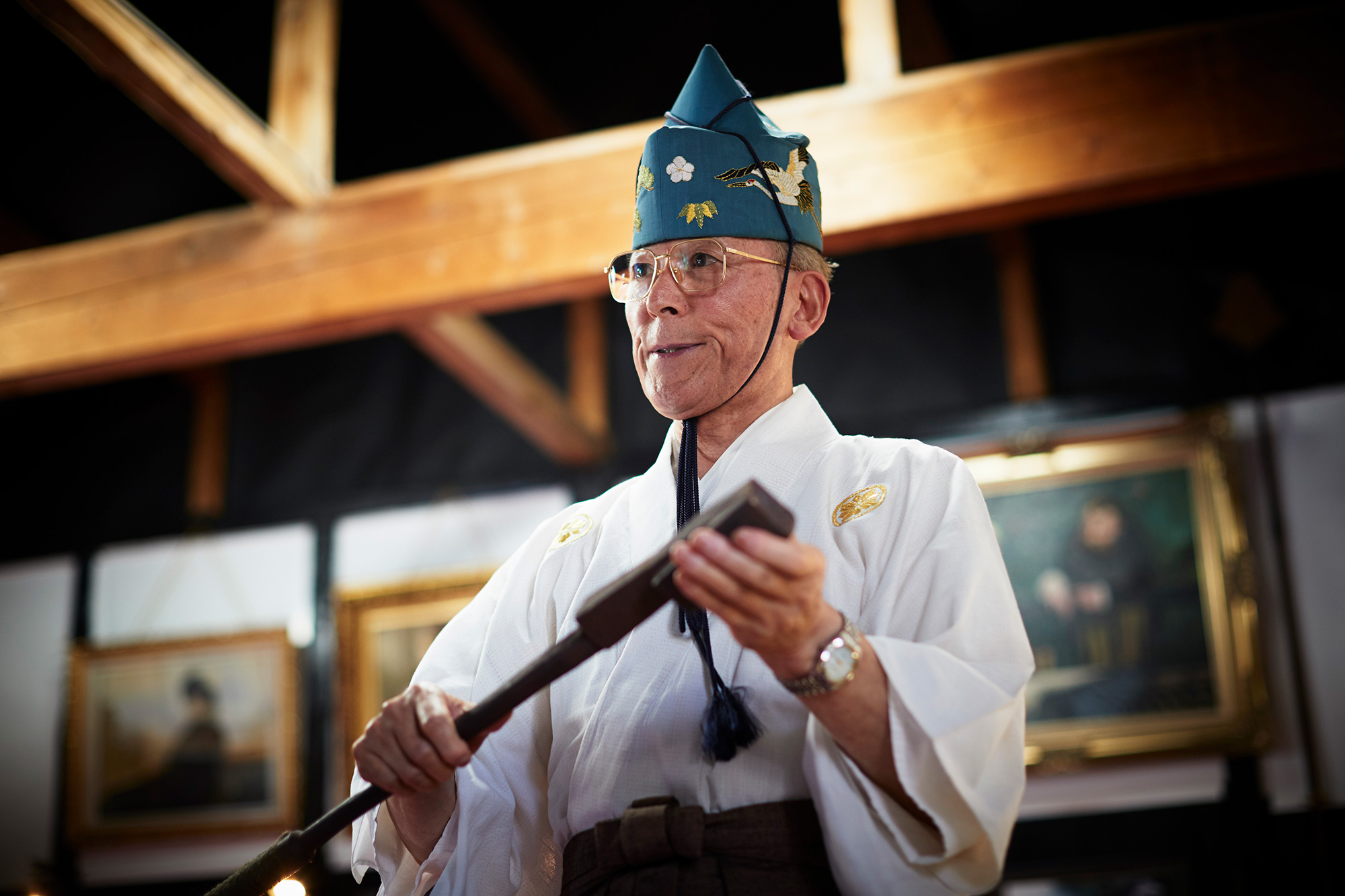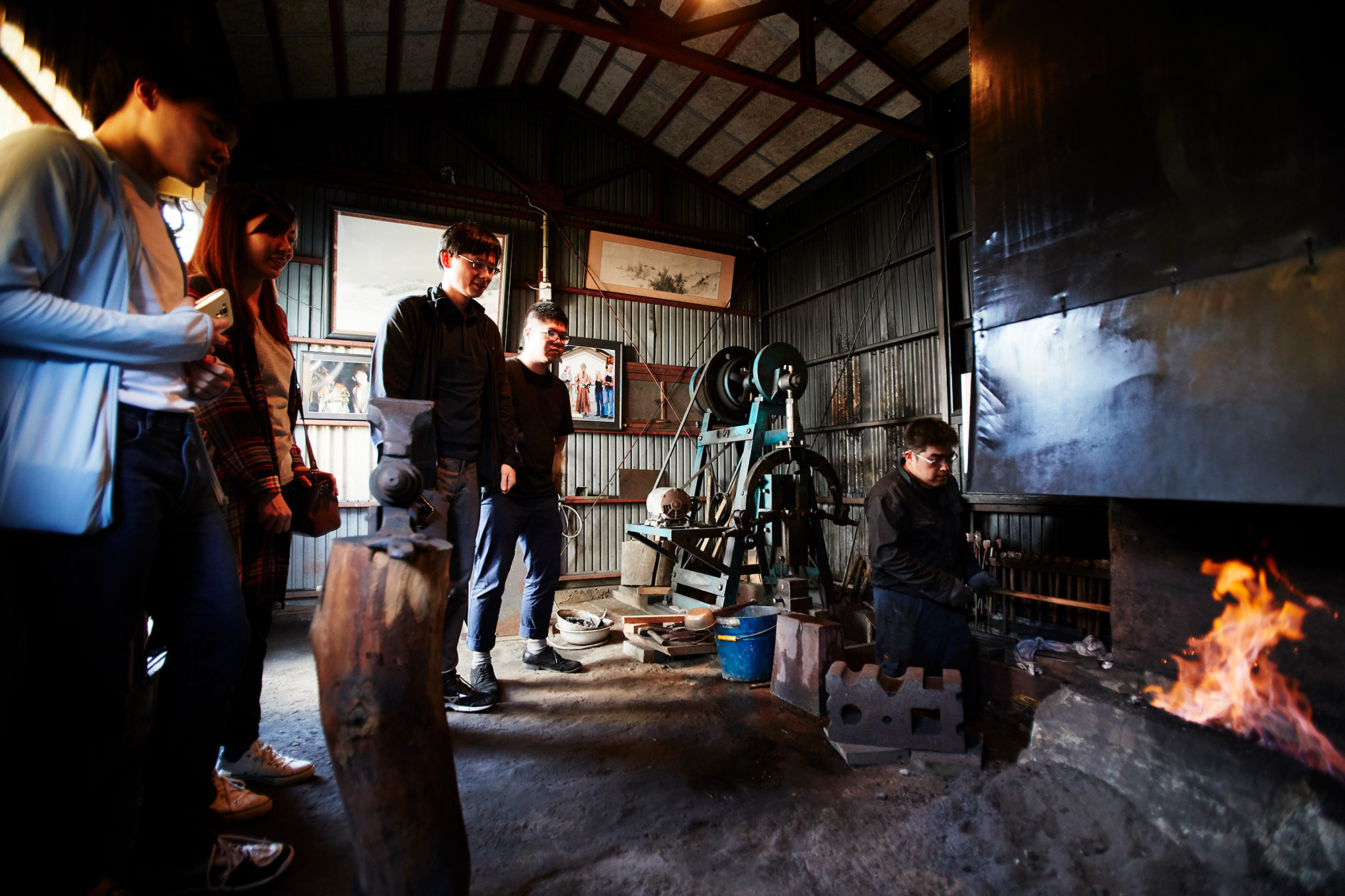 Recognised by the ministry of cultural affairs, you know that swordsmith Mitsugu Nakahata is the real-deal the moment you meet him. He will carefully show you the process of making a Japanese sword as well as the correct way to appreciate it. Bow to the sword once before taking it in both hands, feeling its weight and admiring the beautiful and unique tempering patterns in the metal.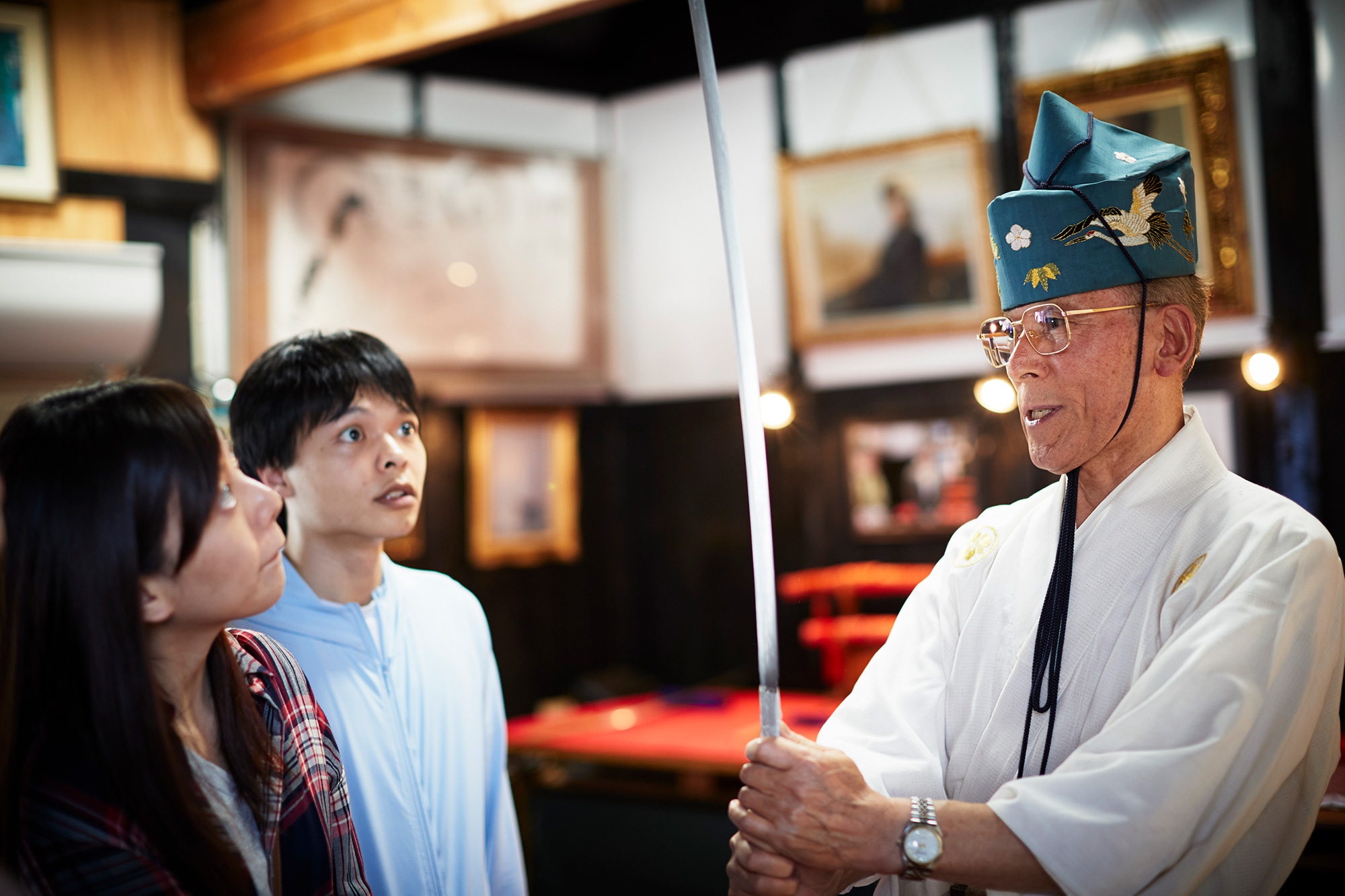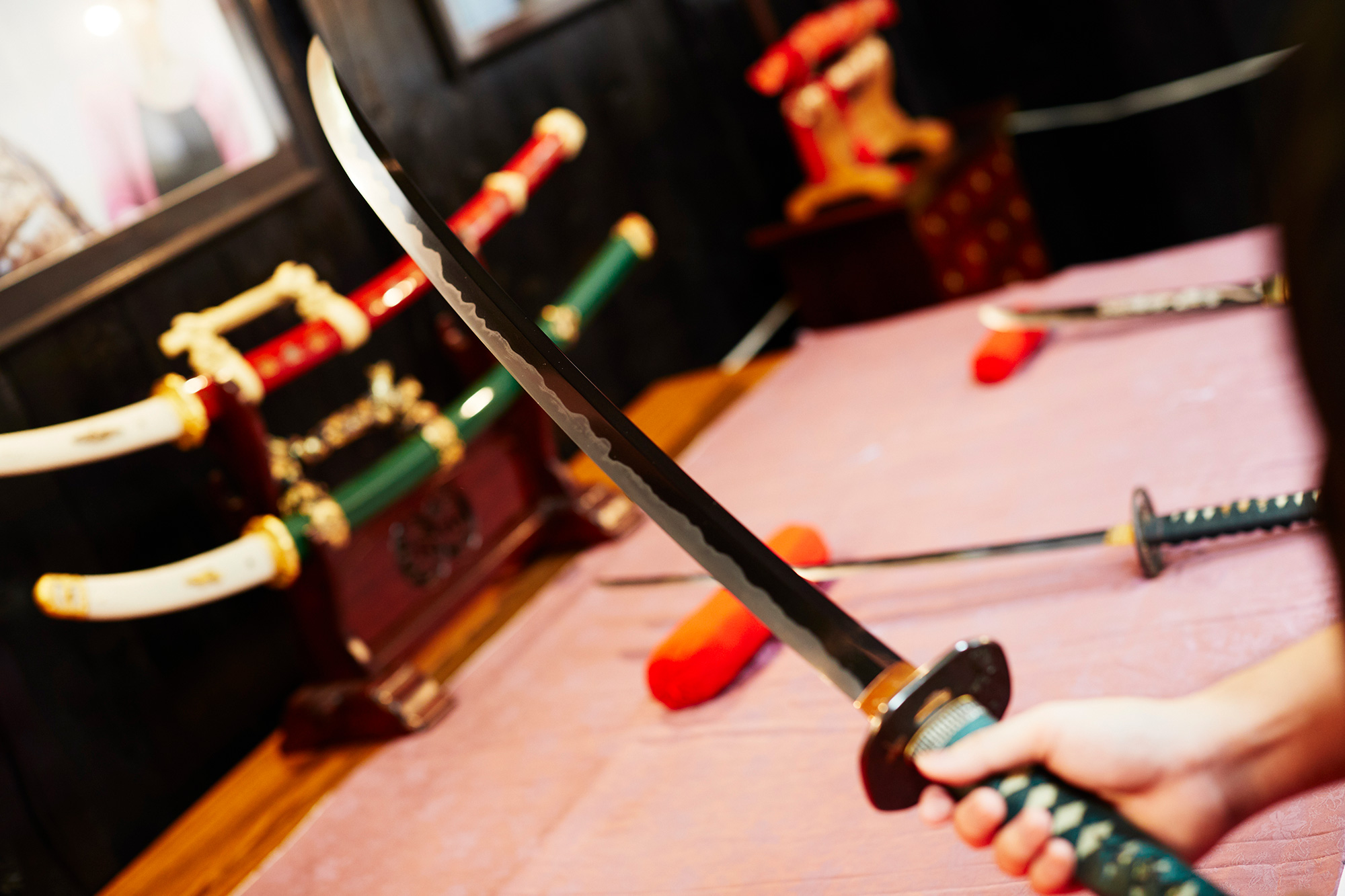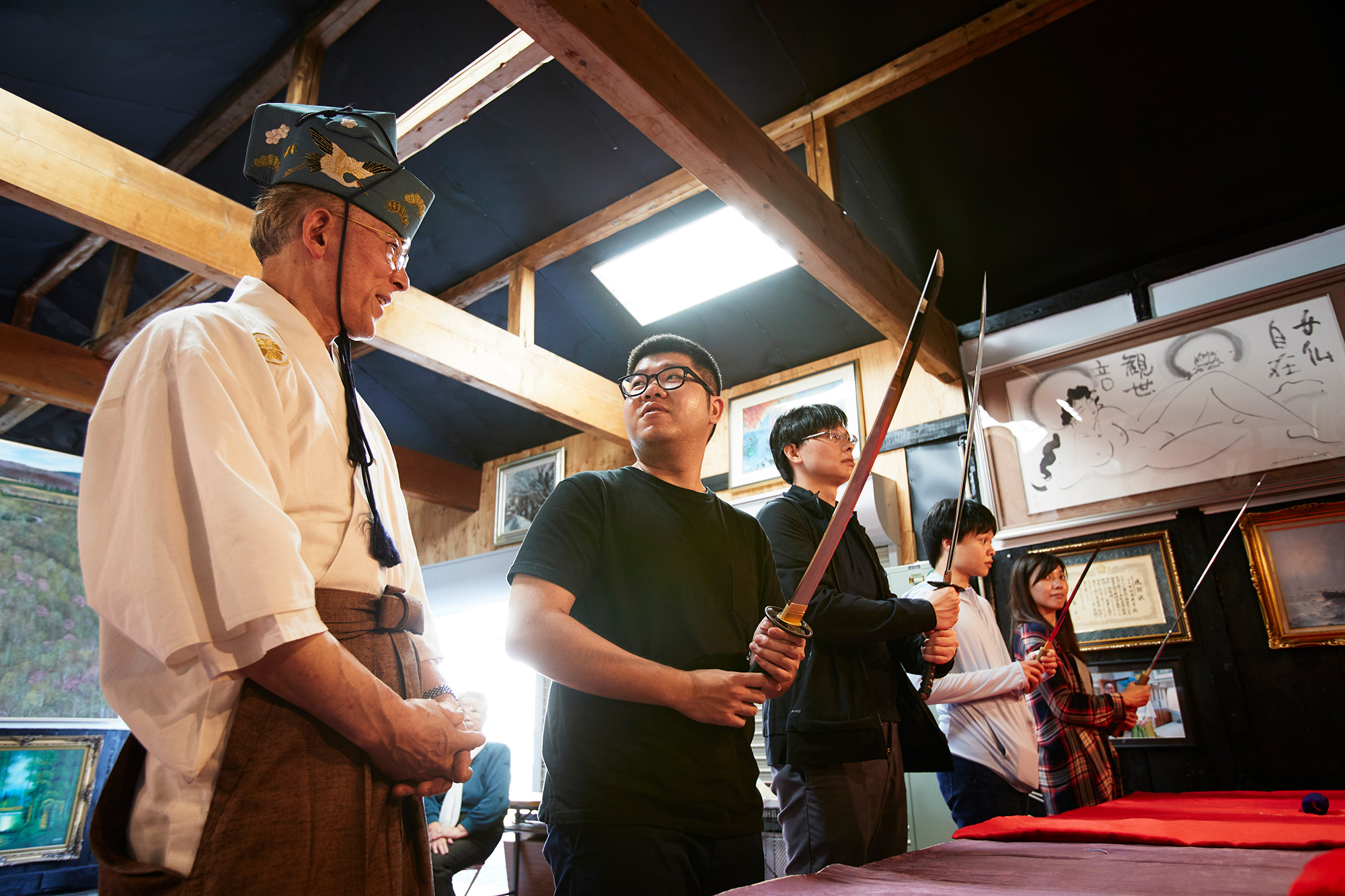 It takes five years of study and practice to be recognized as a swordsmith. These days, Japanese swords are recognized across the world for their beauty and craftsmanship as a work of art. It is incredibly exciting to see the real thing up close!
Katana-no-iori (刀の庵)
Learn how to handle a real Japanese sword from an authentic swordsmith!
Katana-no-iori is located just a 5 minute walk from the Rice-paddy Art observation site 1.
Visiting is possible during the Rice-paddy art period, usually from 10am~4:30pm (500 yen entry).
OWANI: Farmhouse Restaurant 'Akatsuki'
After all that excitement, it's time for lunch at 'Tsugaru-Akatsuki' farmhouse restaurant.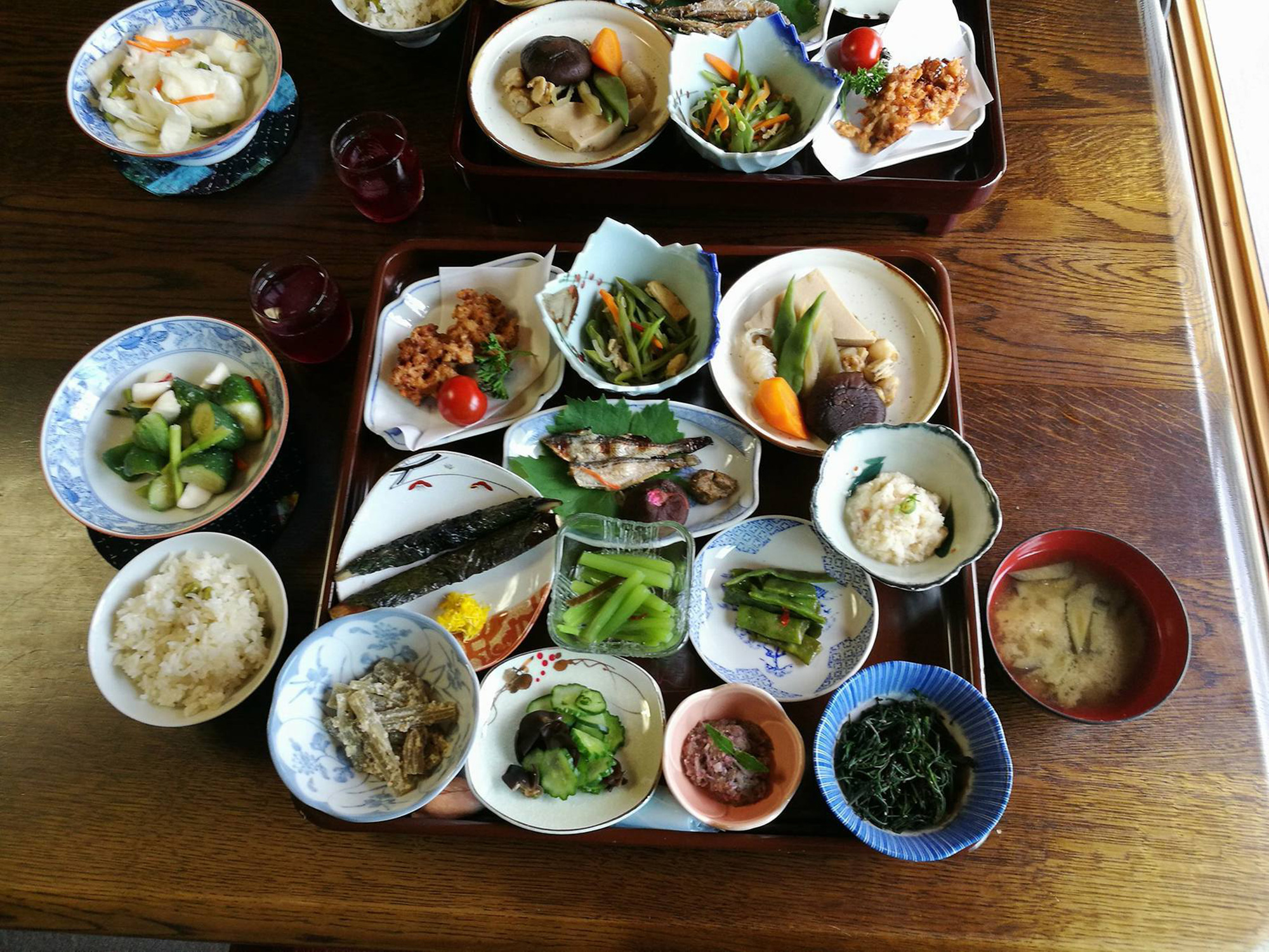 Be treated to a special home-cooked meal at the home of some local 'obaachan'. Almost all ingredients are grown locally and there are no added flavors or preservatives, so you can enjoy a natural taste that has been enjoyed throughout the years. The movement began as a passionate initiative of these local women to pass on knowledge of local cuisine and food culture to the next generation, before it is lost forever! It is such a homey, welcoming vibe that we almost yelled out 'tadaima' (I'm home!) as we walked in.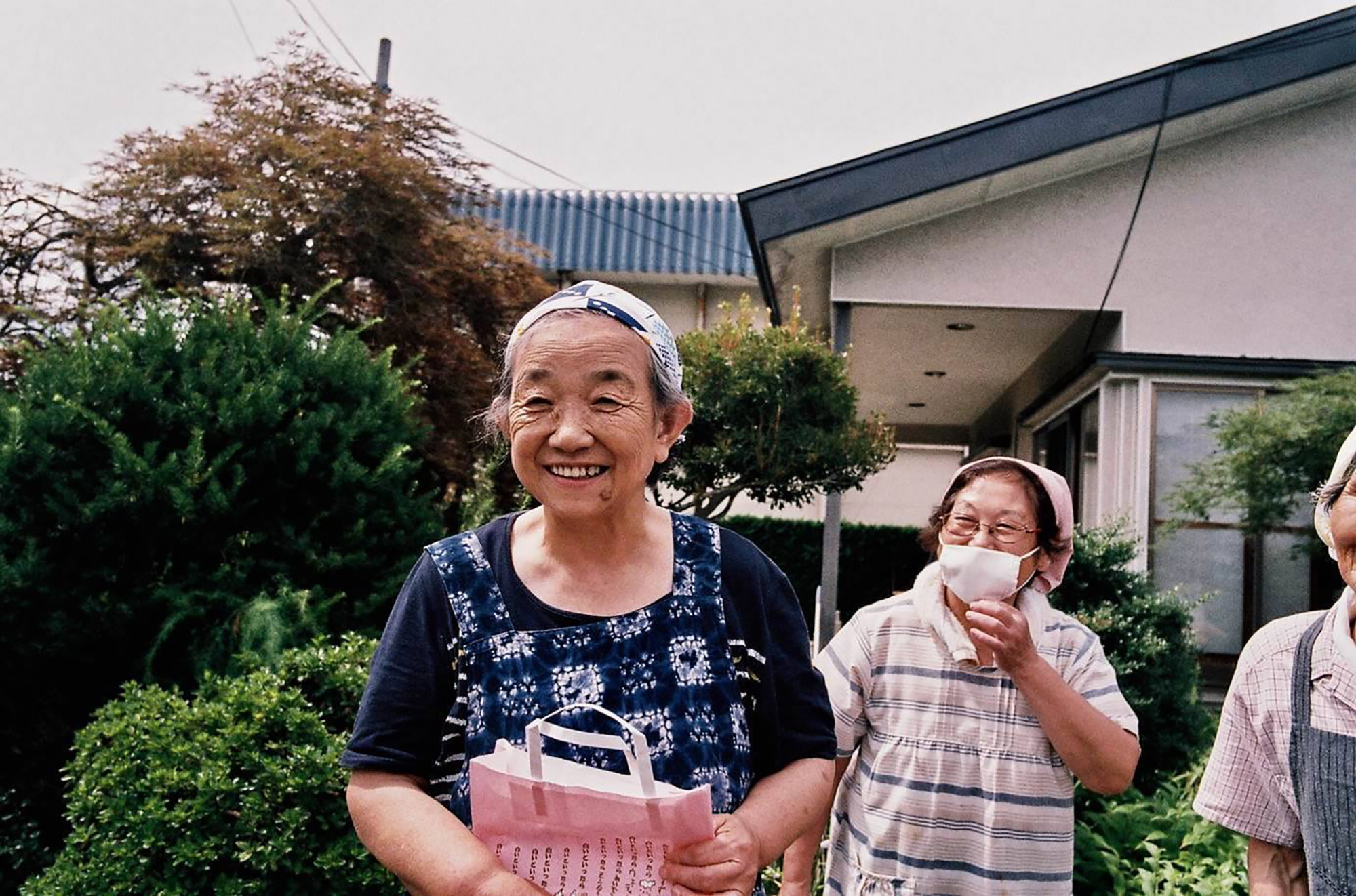 Tsugaru Akatsuki Farmhouse Restaurant
Taste authentic local cuisine whilst engaging with some very friendly locals!
Best accessed by car though you can also walk 5 minutes from Ishikawa station.
Reservations required! Please call ahead before visiting.
Phone: 0172-49-7002
Lunch set: 1500 yen
'High-tabi' Magazine
'High-tabi' ('high' from 'highway' + 'tabi' meaning 'travel' in Japanese) is a great magazine full of travel information and ideas.NEXCO East produces the magazine to provide travelers with useful travel information and recommended routes for a fun and safe highway journey around all six prefectures of the Tohoku region! Check out the homepage for more info
Visit the 'High-tabi' homepage here (Japanese/English/Chinese): http://high-tabi.com/en/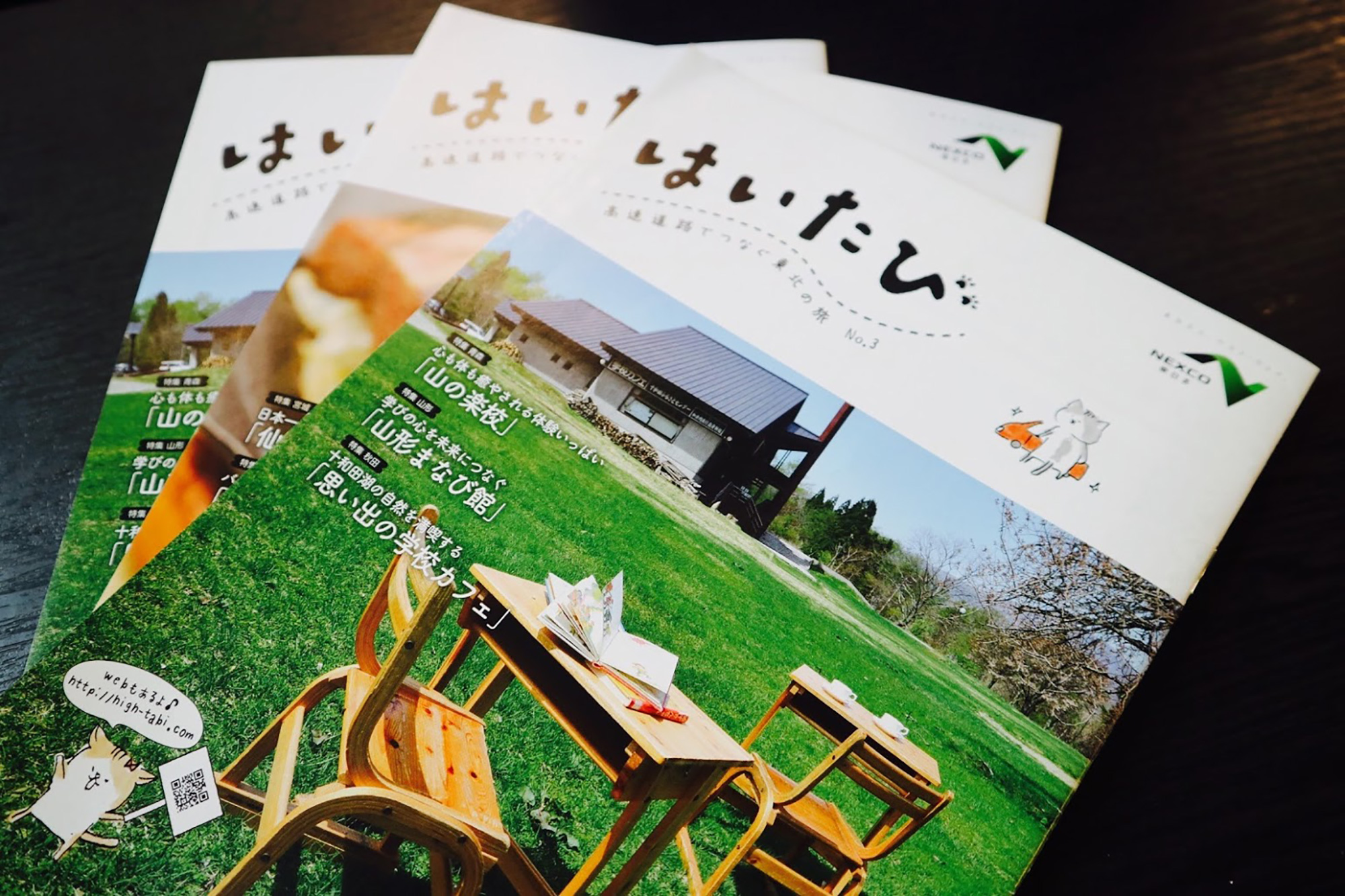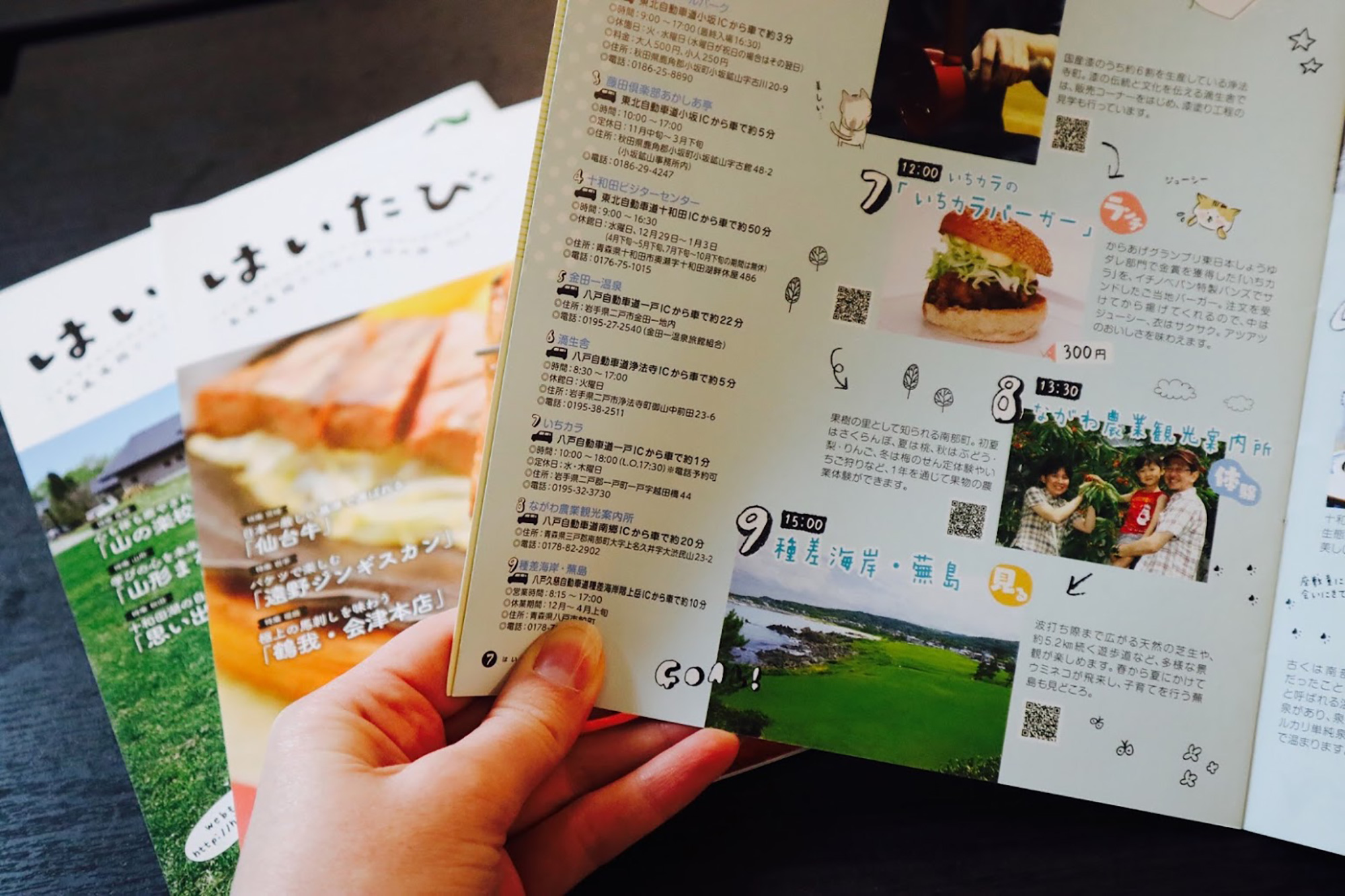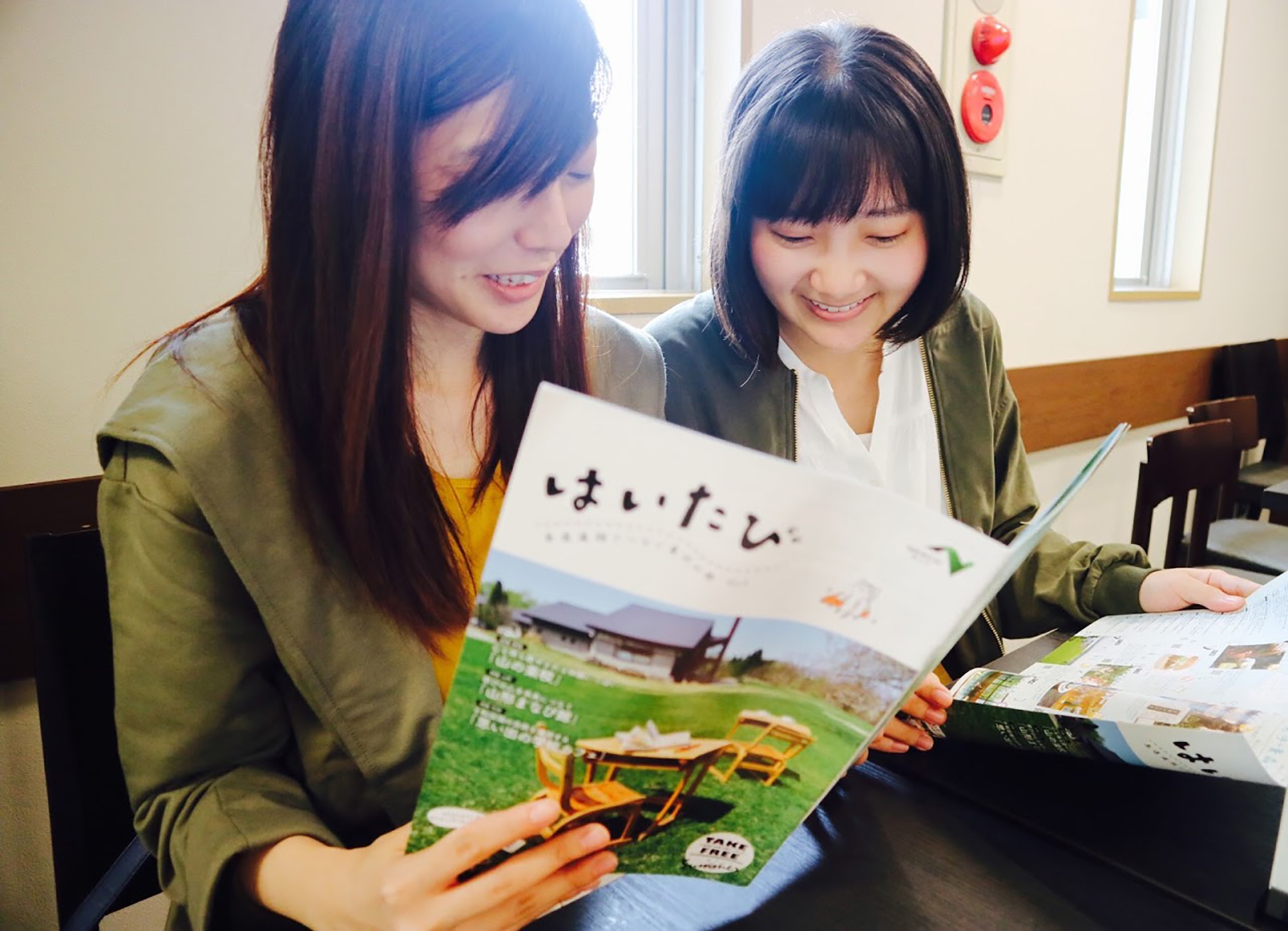 HACHINOHE: Tanesashi Coast
With our stomachs and hearts more than satisfied, it was off to see some epic natural scenery! We found out about a beautiful place called the 'Tanesashi Coast' in a copy of 'High-tabi' magazine that we picked up at one of the Service Areas along our journey. The Tanesashi Coast offers the most amazing contrast between fresh greenery, ocean, dramatic rocks and the blue sky. We had fun just taking a walk around, searching for interesting rocks and breathing in the fresh ocean breeze.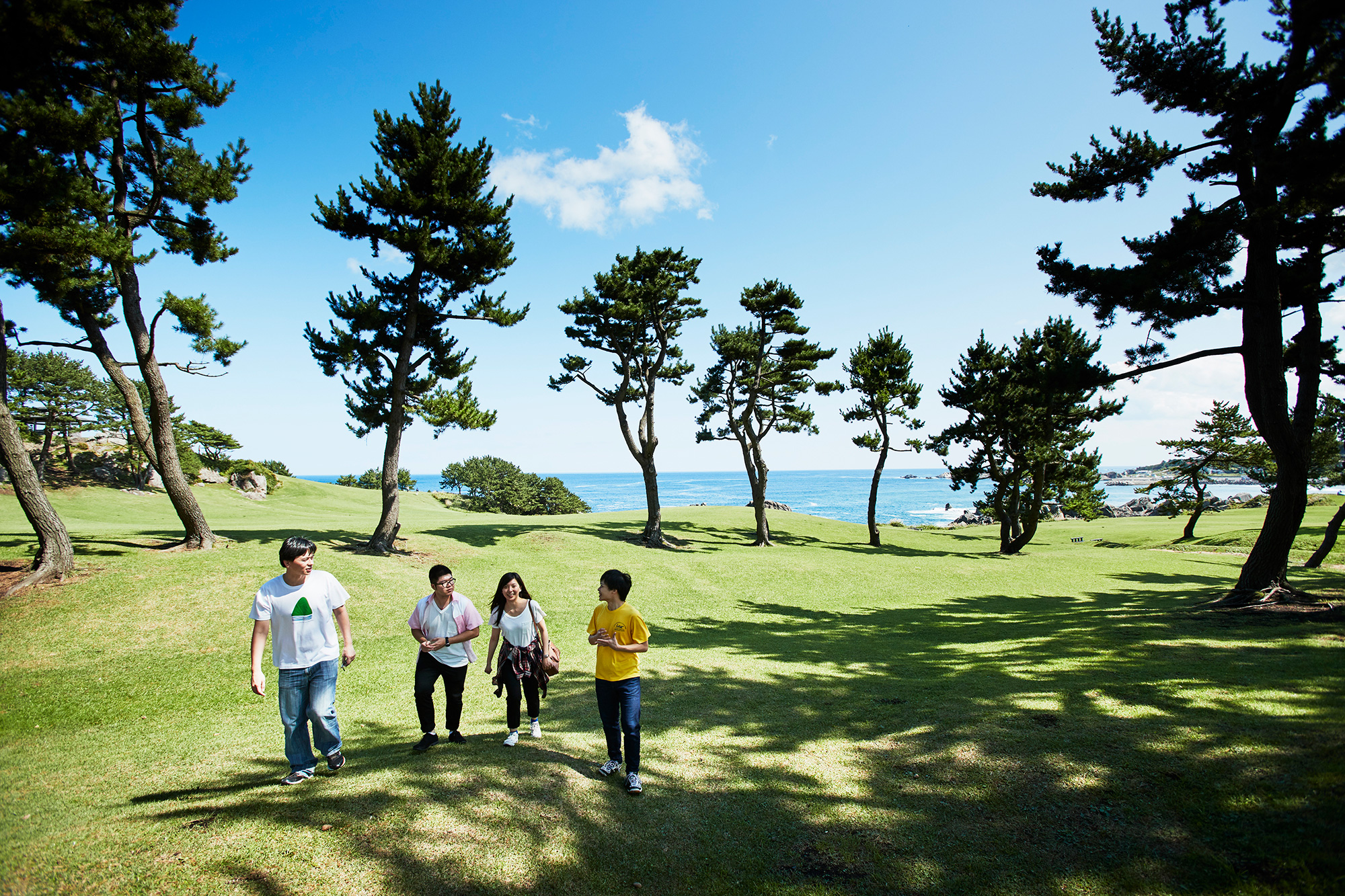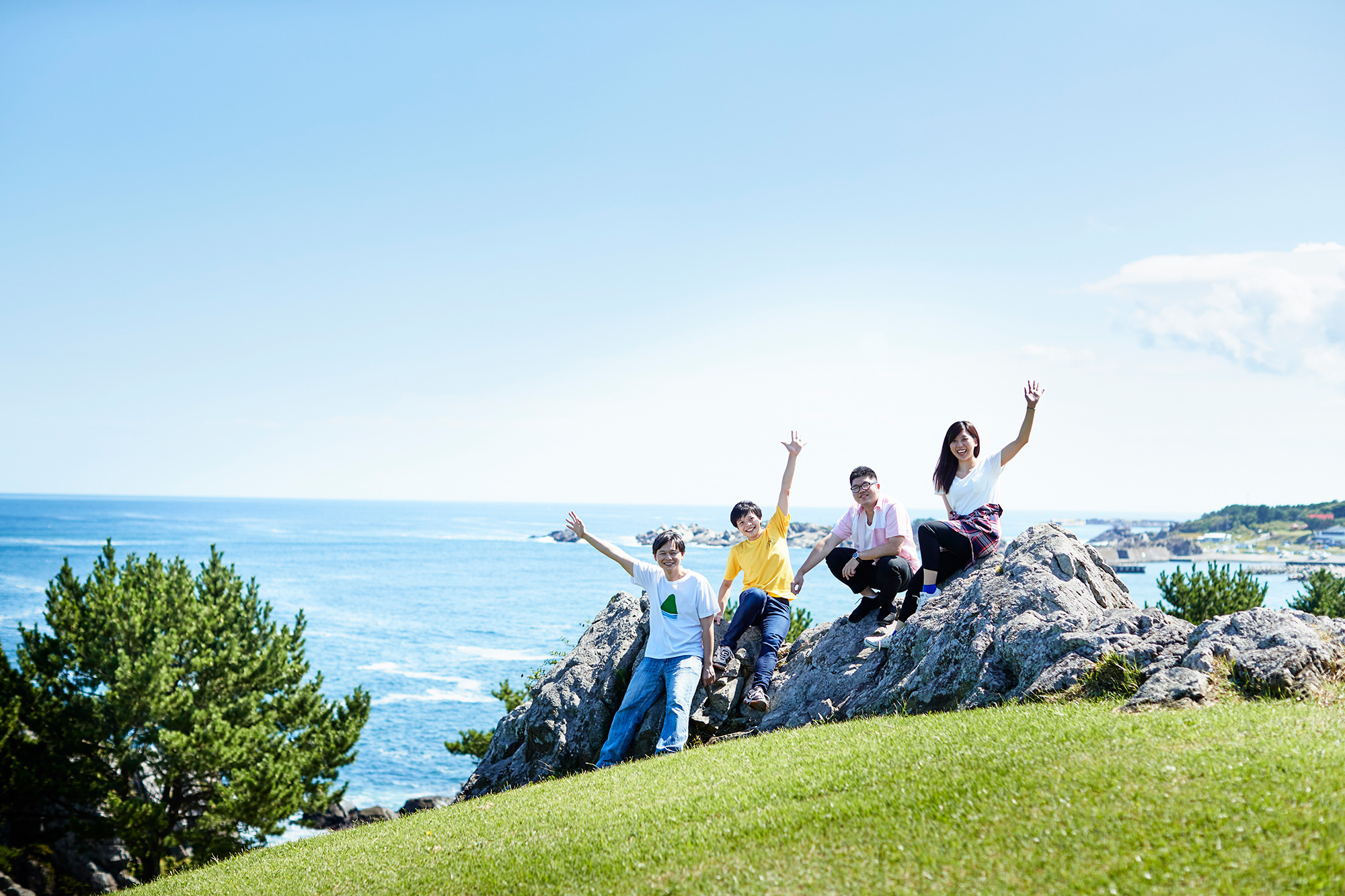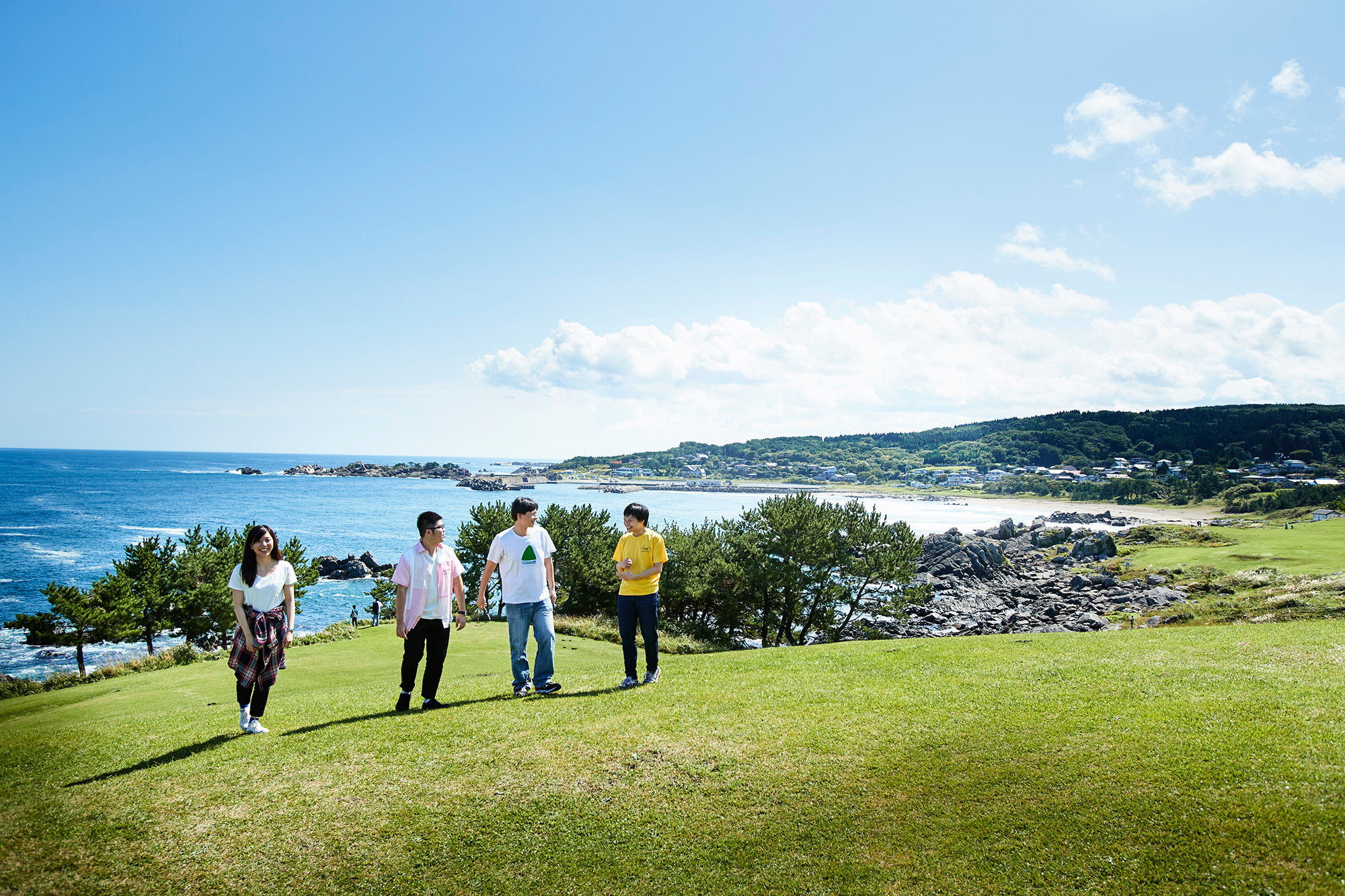 Apparently on Saturday mornings they offer morning yoga here, too! I think we might have to come back!!
Tanesashi Kaigan (Tanesashi Coast)
The perfect spot to stop on a weekend drive! Enjoy the beautiful scenery, the famous 'squeaking' sand, or enjoy a picnic!
Events often held on weekends, including morning yoga on Saturdays!
HACHINOHE: Miroku Alley
We decided we'd make Hachinohe our home for the night. Parking the car, it was off the let our hair down and check out the night-life! Our destination was Hachinohe's alley of street-food stalls – Miroku Alley!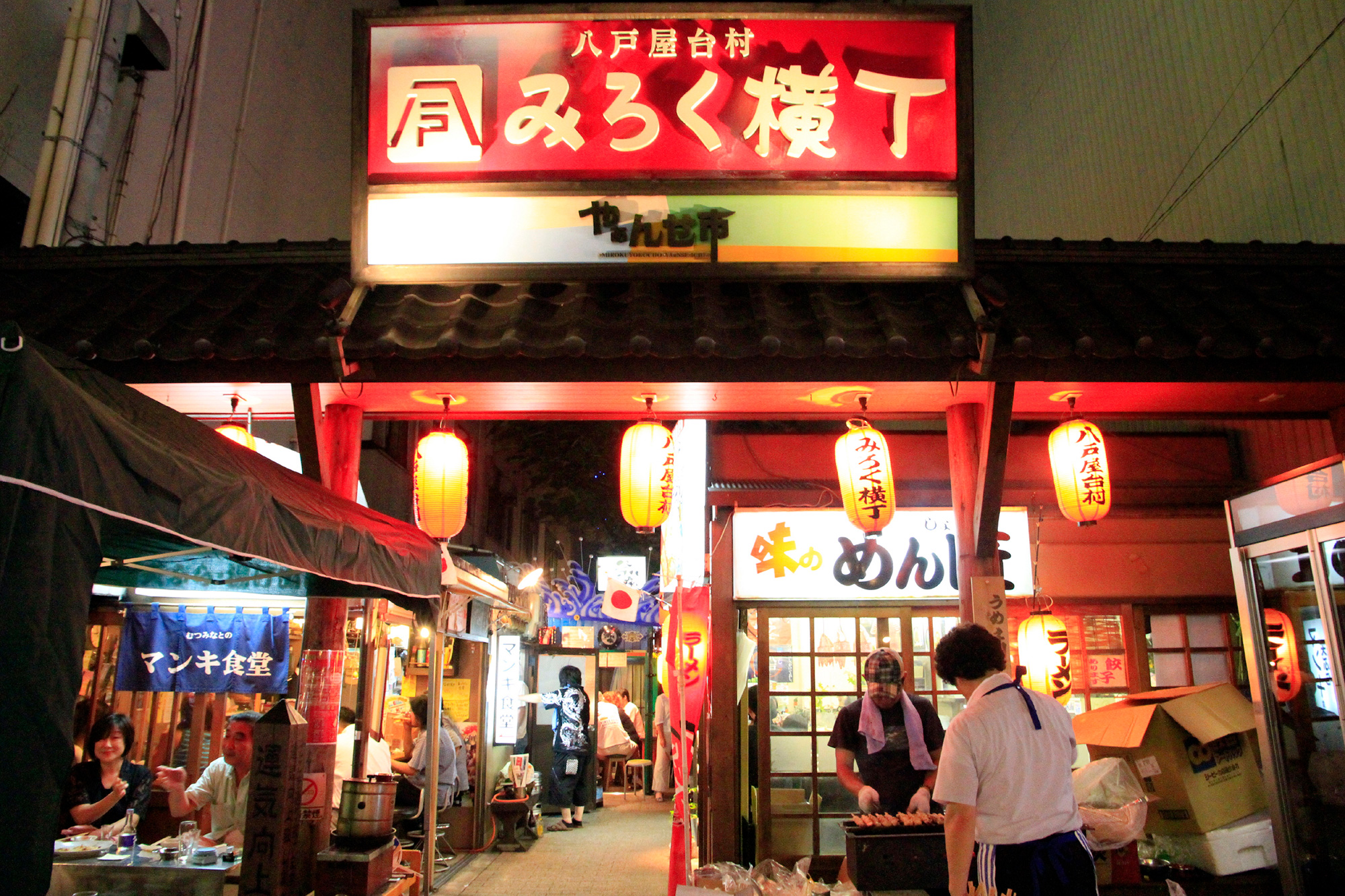 There are around 26 street-food stalls set up in Miroku Alley, all selling local specialties, seafood and all kinds of tasty dishes. Make the most of it by bar-hopping to a few stores that catch your eye! Enjoy the chance to strike up a conversation with the locals sitting next to you – one of the best ways travel stories are made!
I wonder what stories are to come tomorrow…
Miroku Alley (Miroku Yokocho)
Over 26 different street-food stalls and bars can be found in Miroku Alley – you will be spoilt for choice!
Business hours/calendars vary for each stall, but not you'll find something tasty whichever you choose!
Summer Roadtrip: Day Three (Nanbu → Sendai)
Waking up very (!) early, we went in search of breakfast at Japan's largest morning market – Tatehana Wharf Morning Market!

HACHINOHE: Tatehana Wharf Morning Market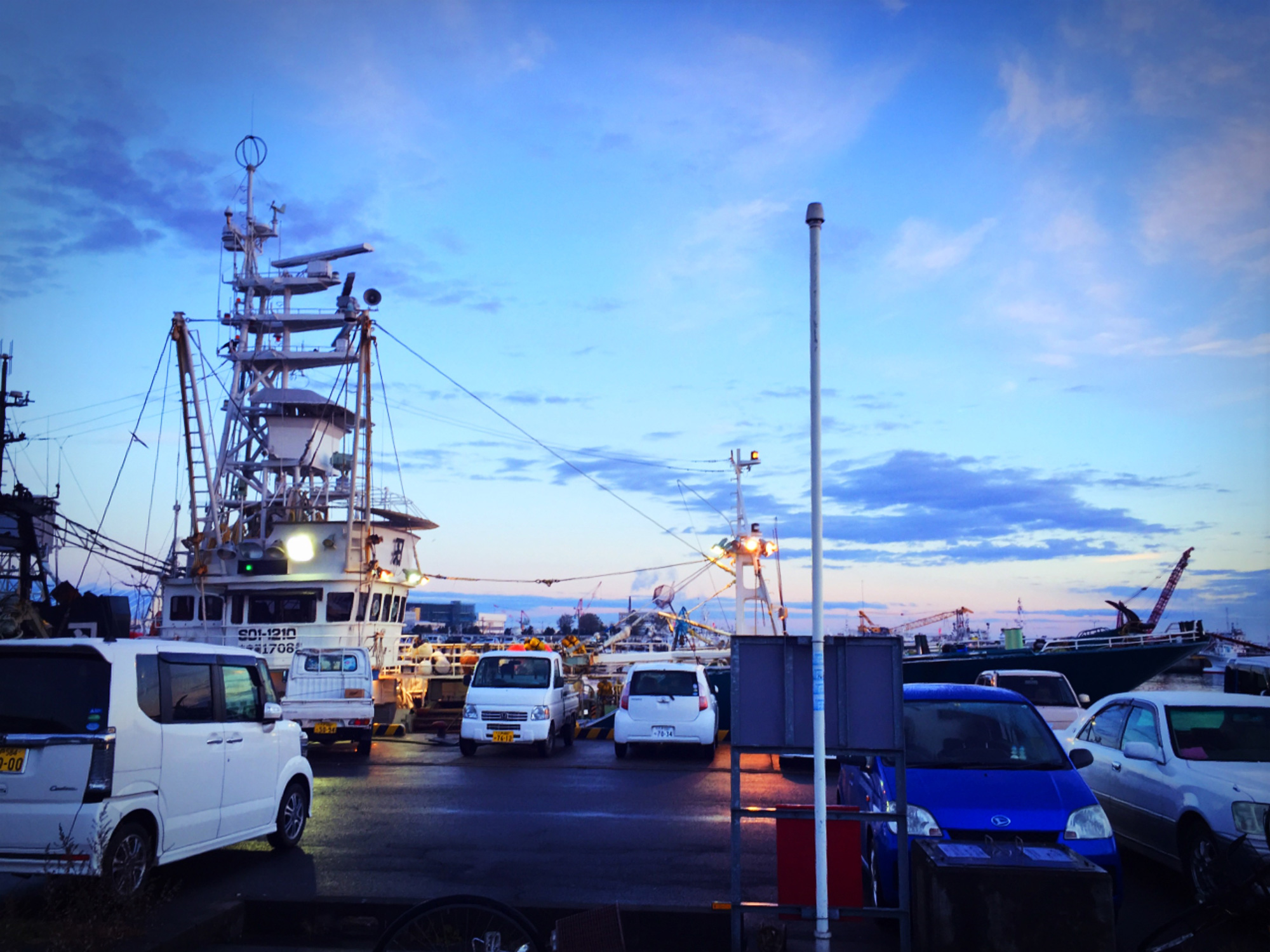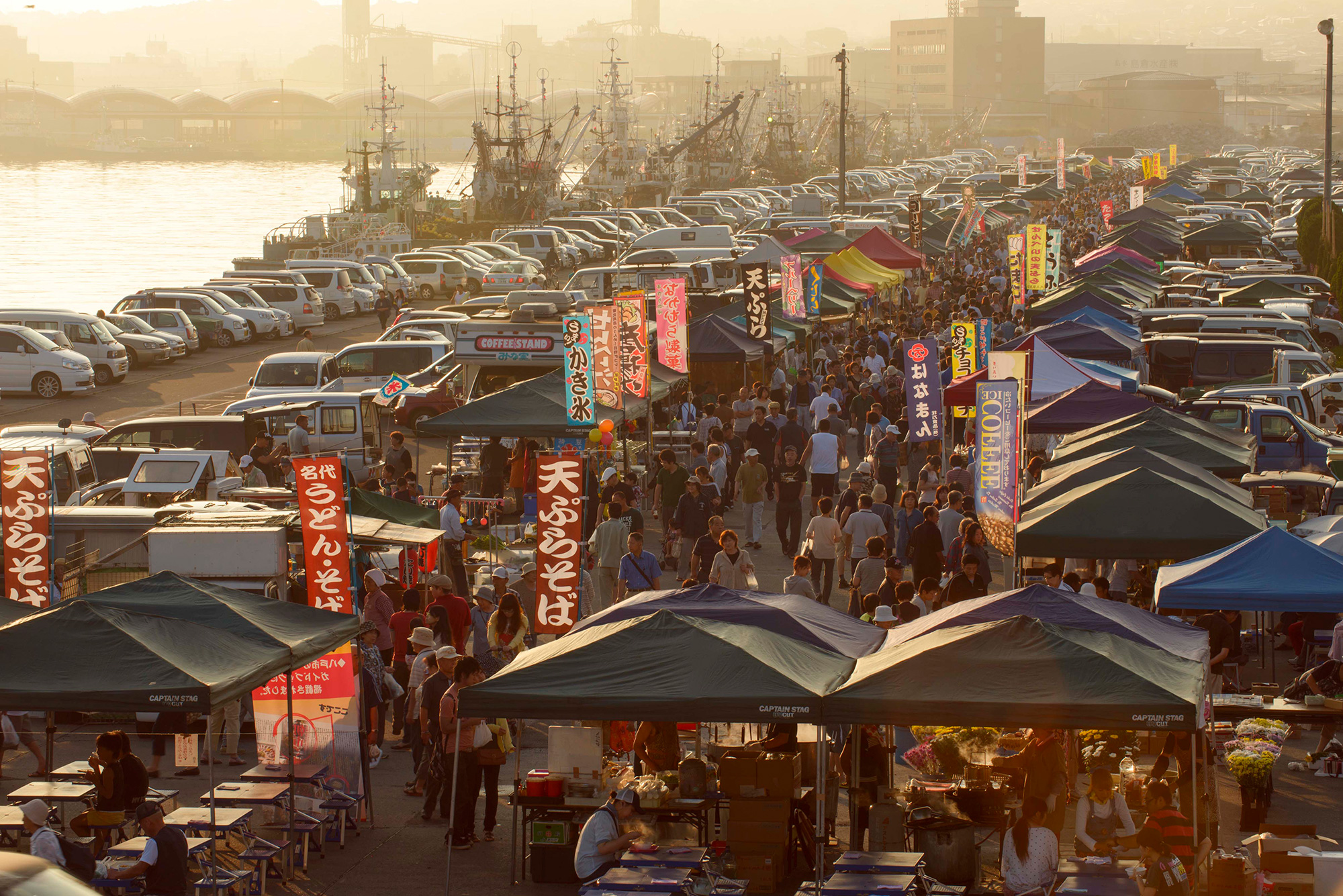 Your average wharf at any other time of the week, on Sunday mornings the Tatehana Wharf area transforms into Japan's largest morning market; a bustling hive of activity with over 300 stalls lined up along a stretch of around 800 metres!! Selling everything from local produce to lifestyle goods, there is a reason why tens of thousands of people come to visit every weekend.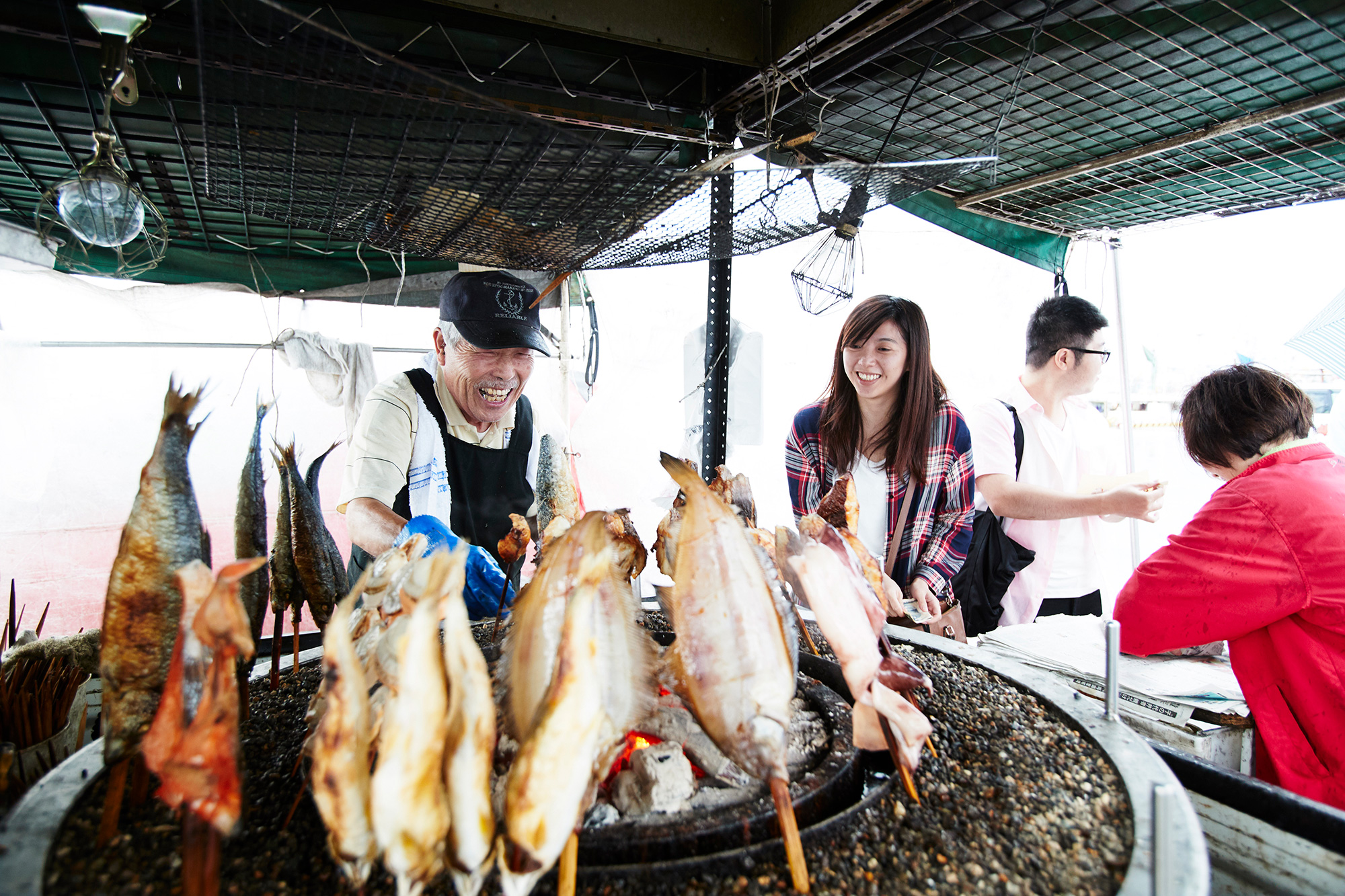 Breakfast: check! With our stomachs full, it was off to enjoy the last day of our trip.
Tatehana Wharf Morning Market
The largest morning market in Japan!! Definitely a must on any foodie's itinerary and worth the early start.
Along with local seafood and vegetables, here you will find all kinds of dishes being prepared, from fried-chicken and gyoza to ramen, takoyaki and yakisoba.
Keep your eye out for the unofficial market mascot 'Ikadon'!
The market is held every Sunday morning from dawn until around 9am. However, it takes a break during the bitterly cold winter months, from January to mid-March.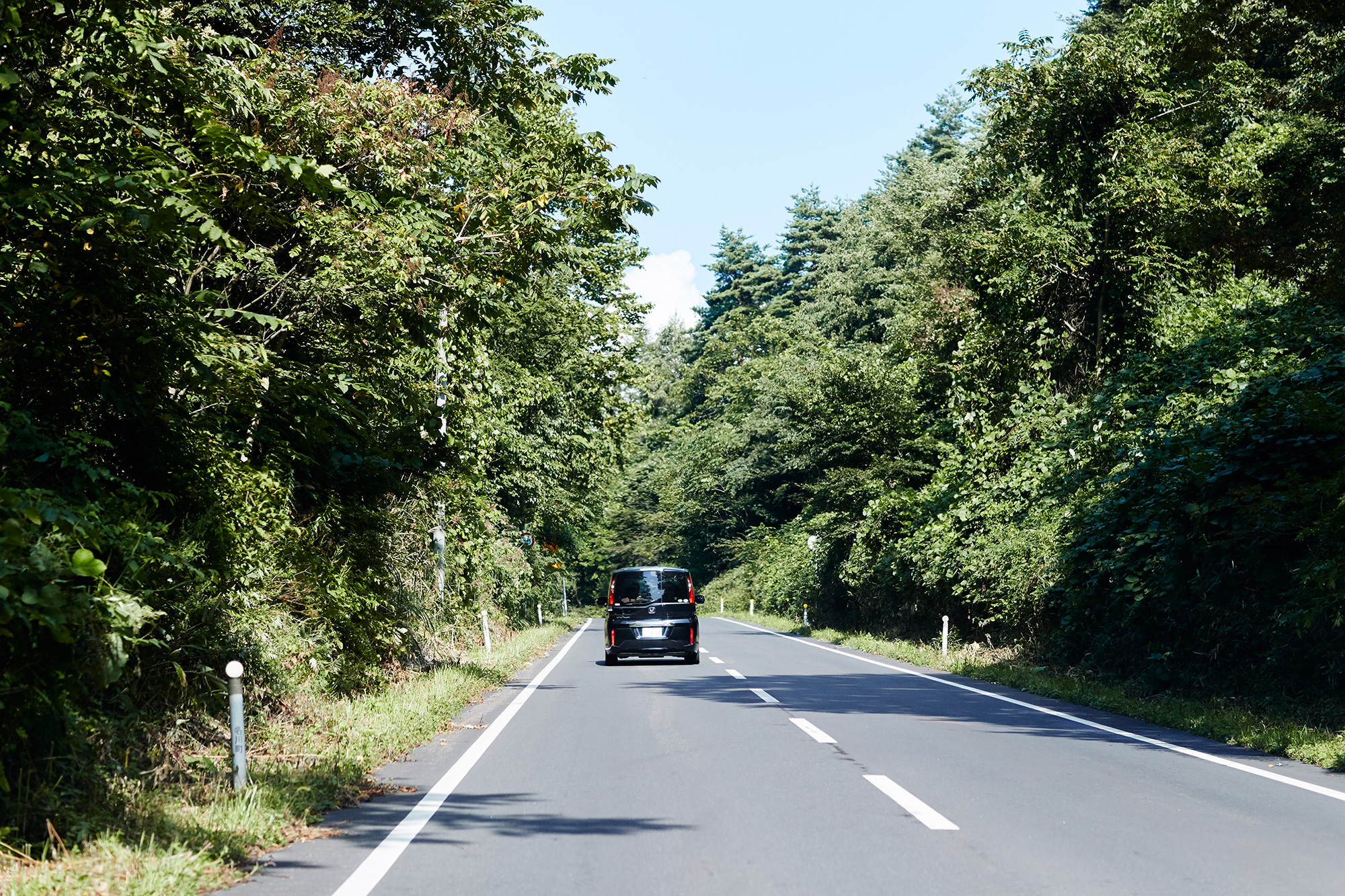 NANBU: Fruit-picking & Parfait making
'Kitano Fruit Parlor' in Nanbu-town is famous for its very popular seasonal fruit-picking and parfait-making workshops! Depending on what fruit is in season at the time of your visit, you can enjoy picking your own fresh fruit before turning it into an original and tasty parfait. As it was late summer, we picked peaches and challenged each other to see who had the best parfait making skills!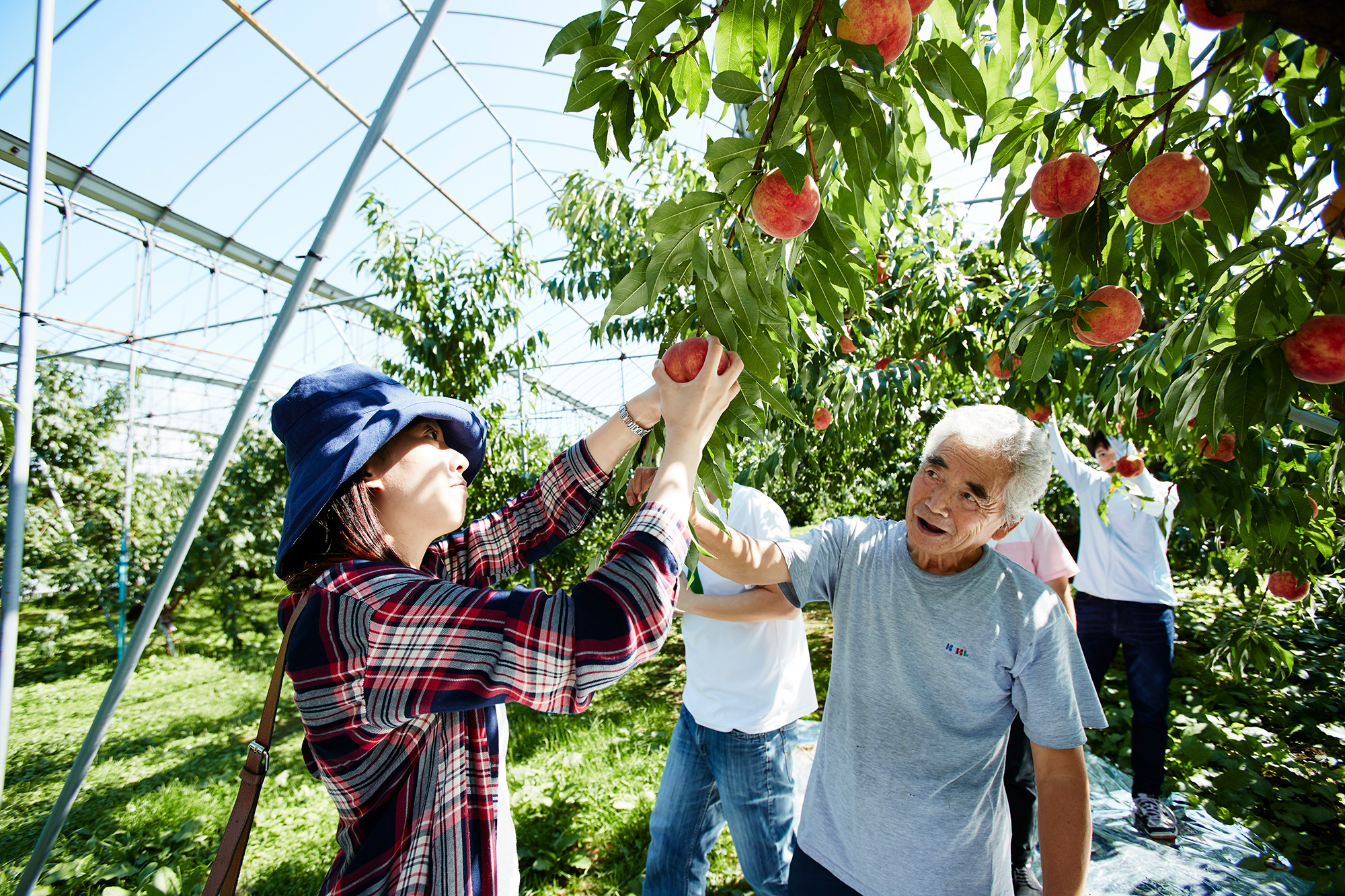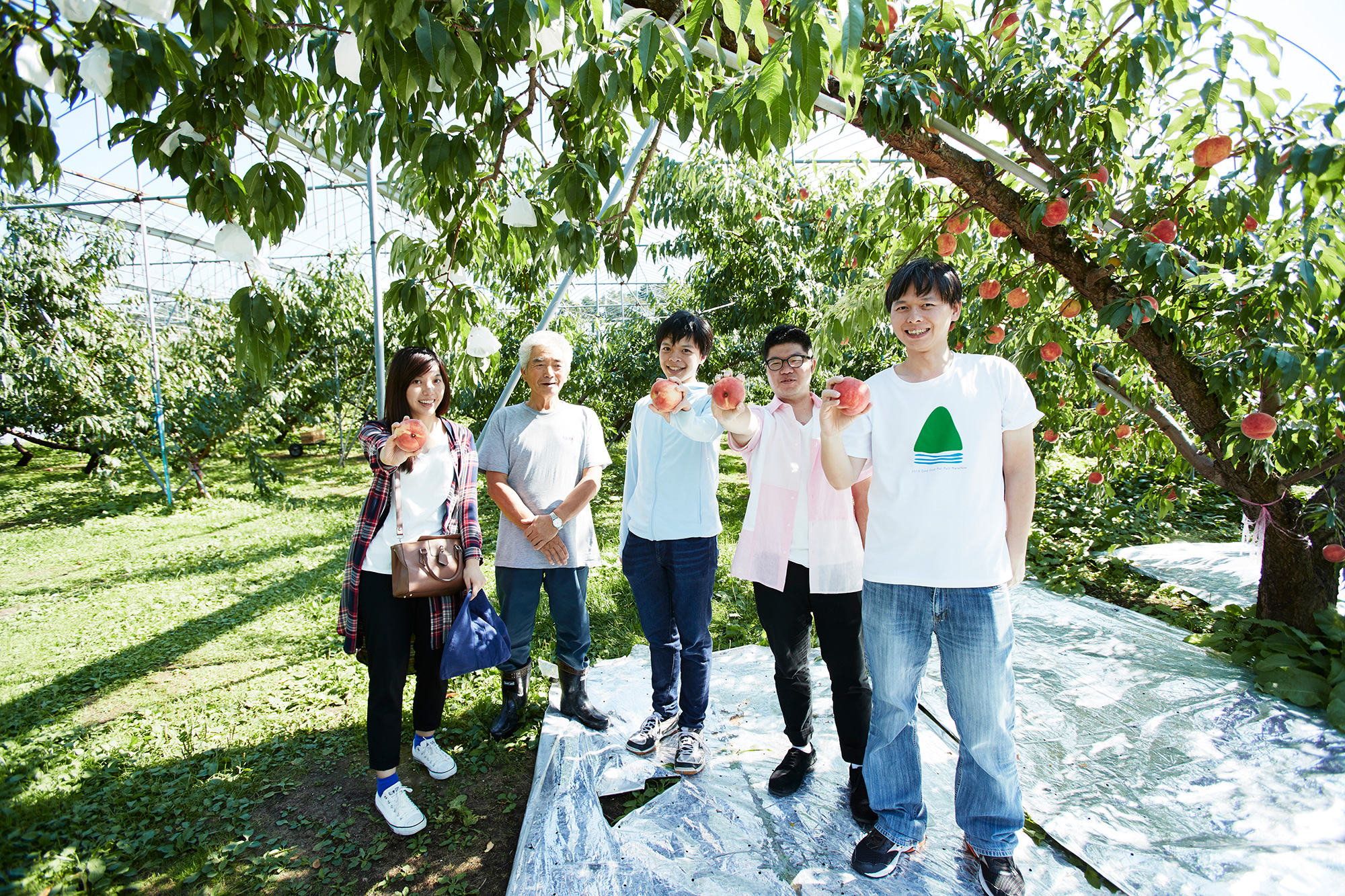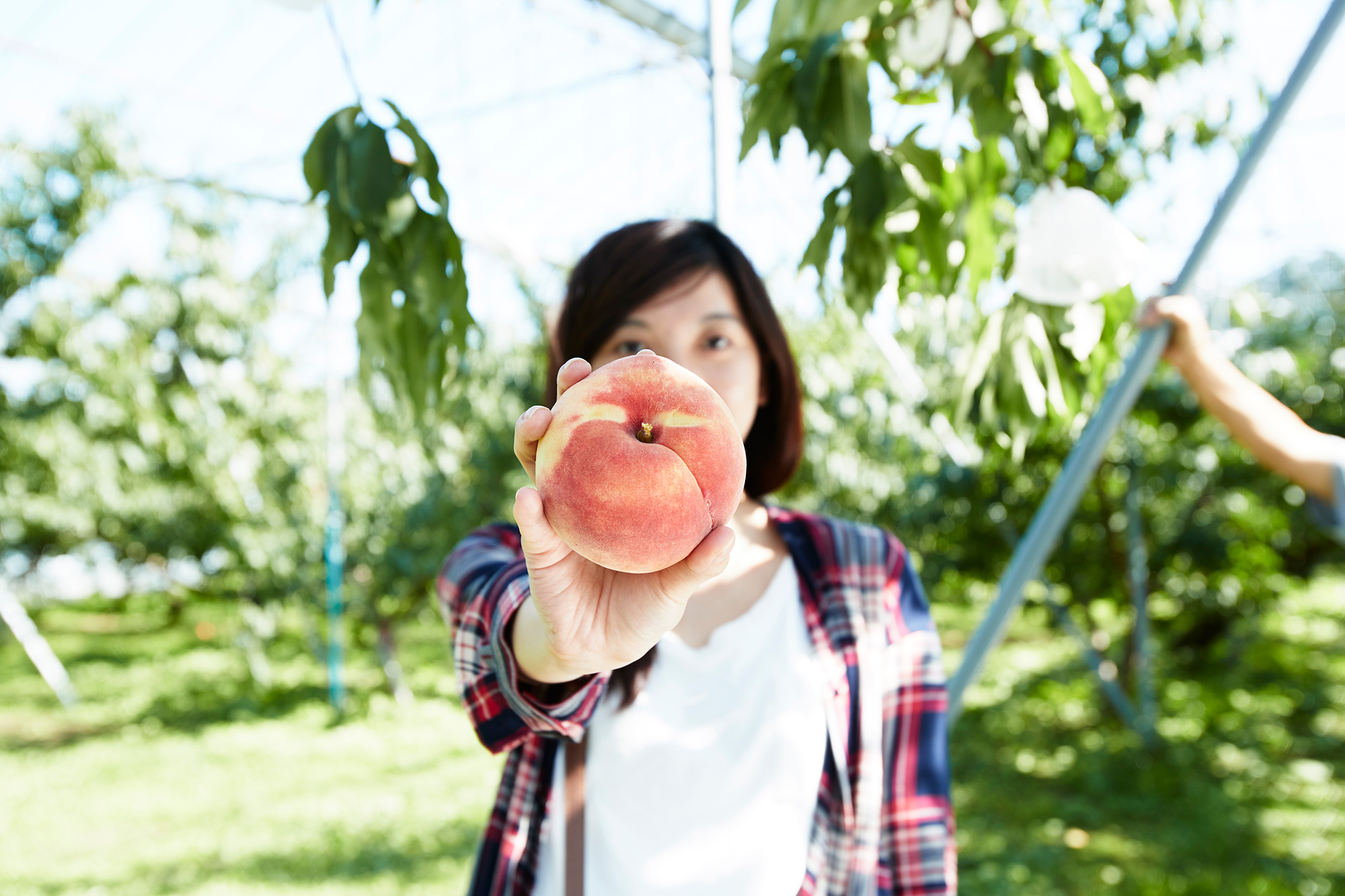 After being shown different creative ways of cutting the fruit we were left to our own creative devices. Whose parfait was the winner? (they all tasted great!)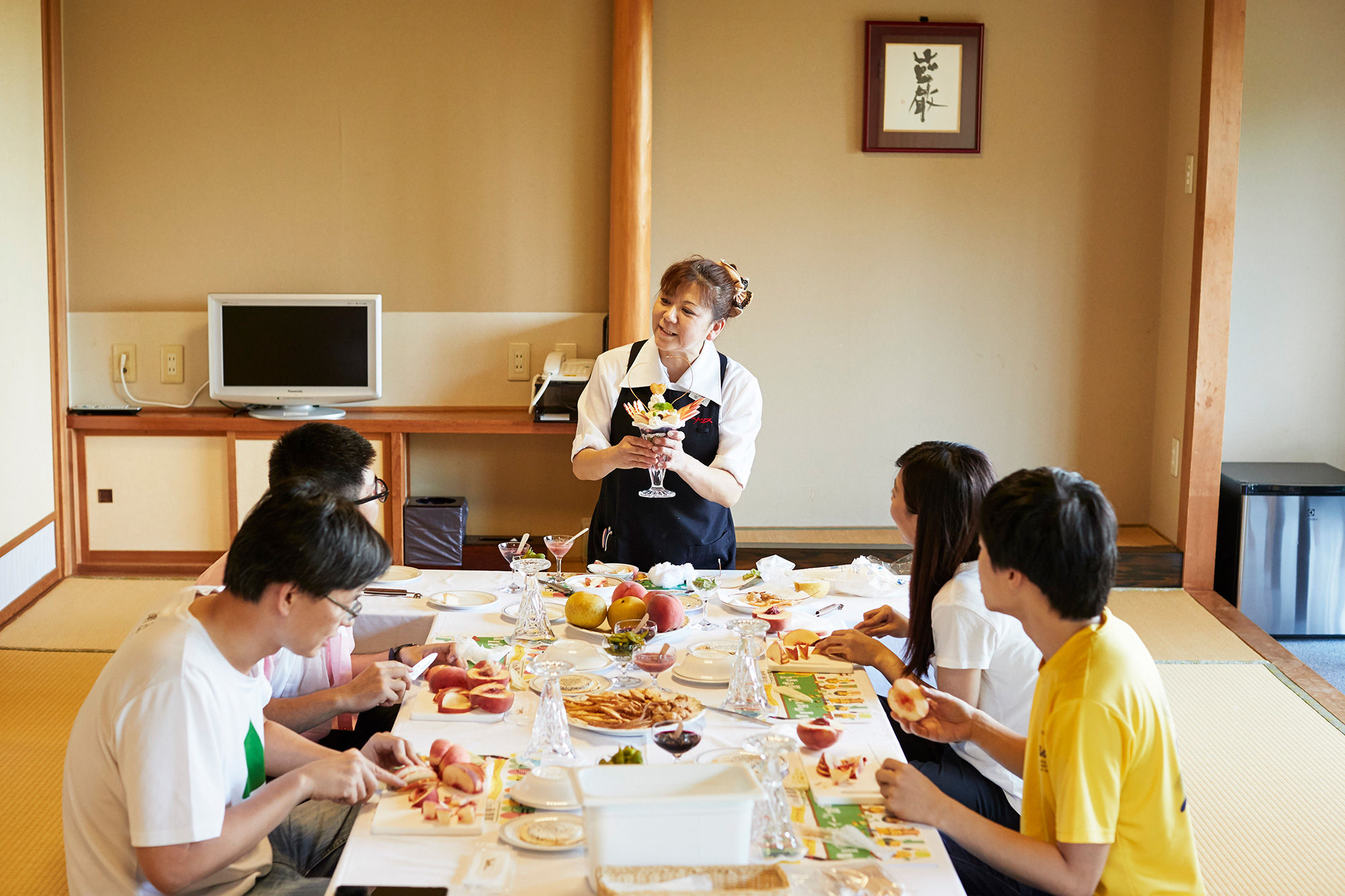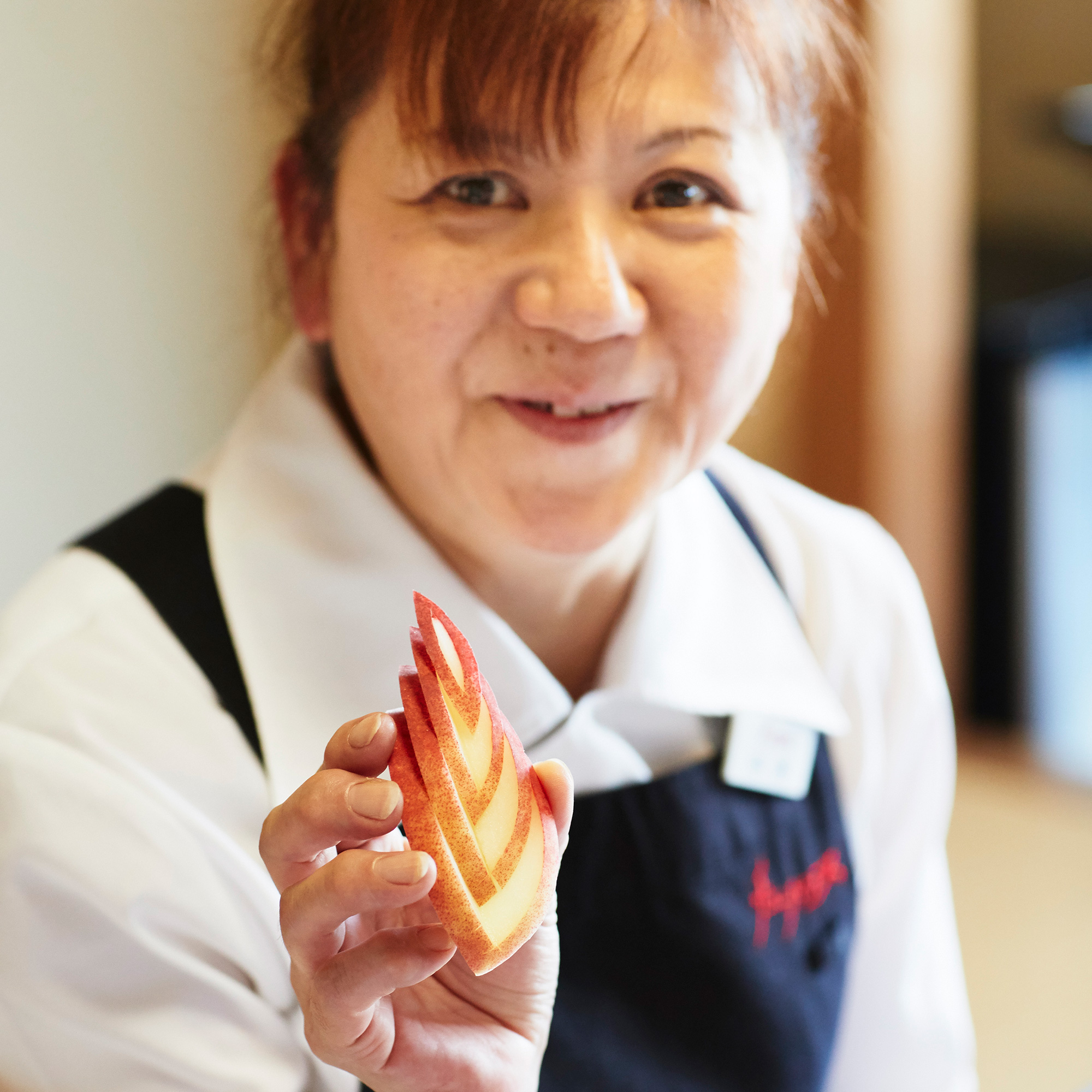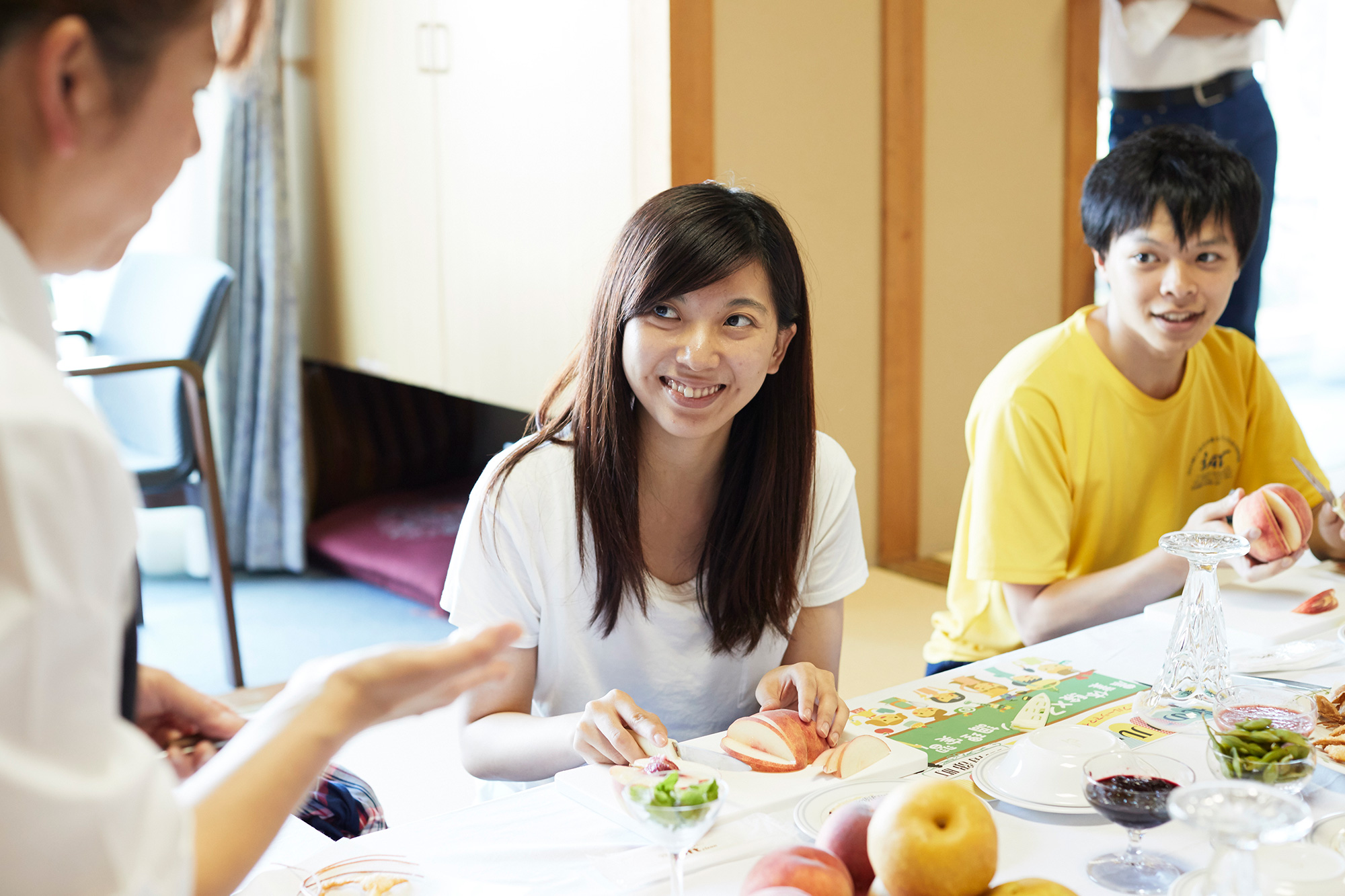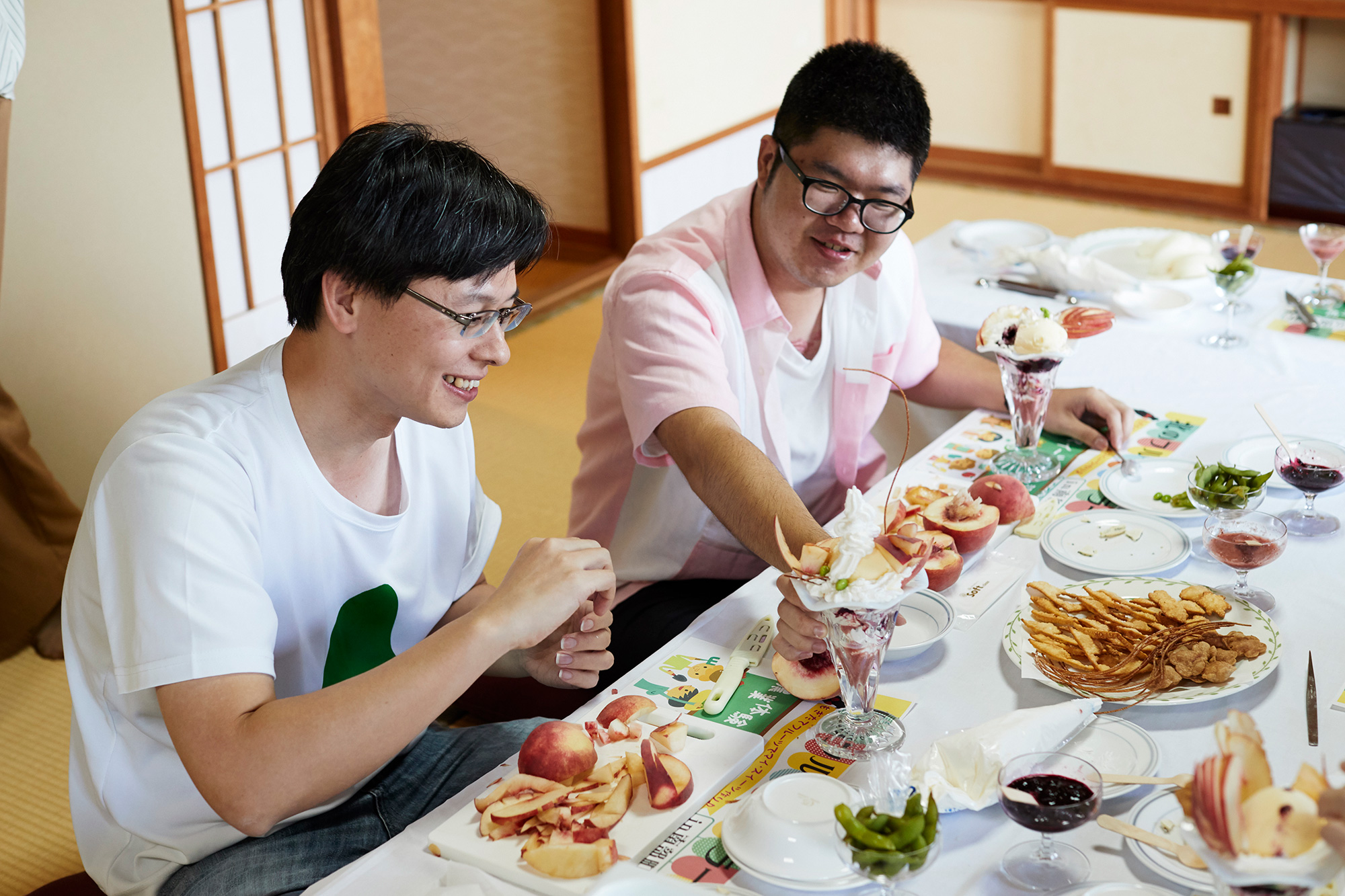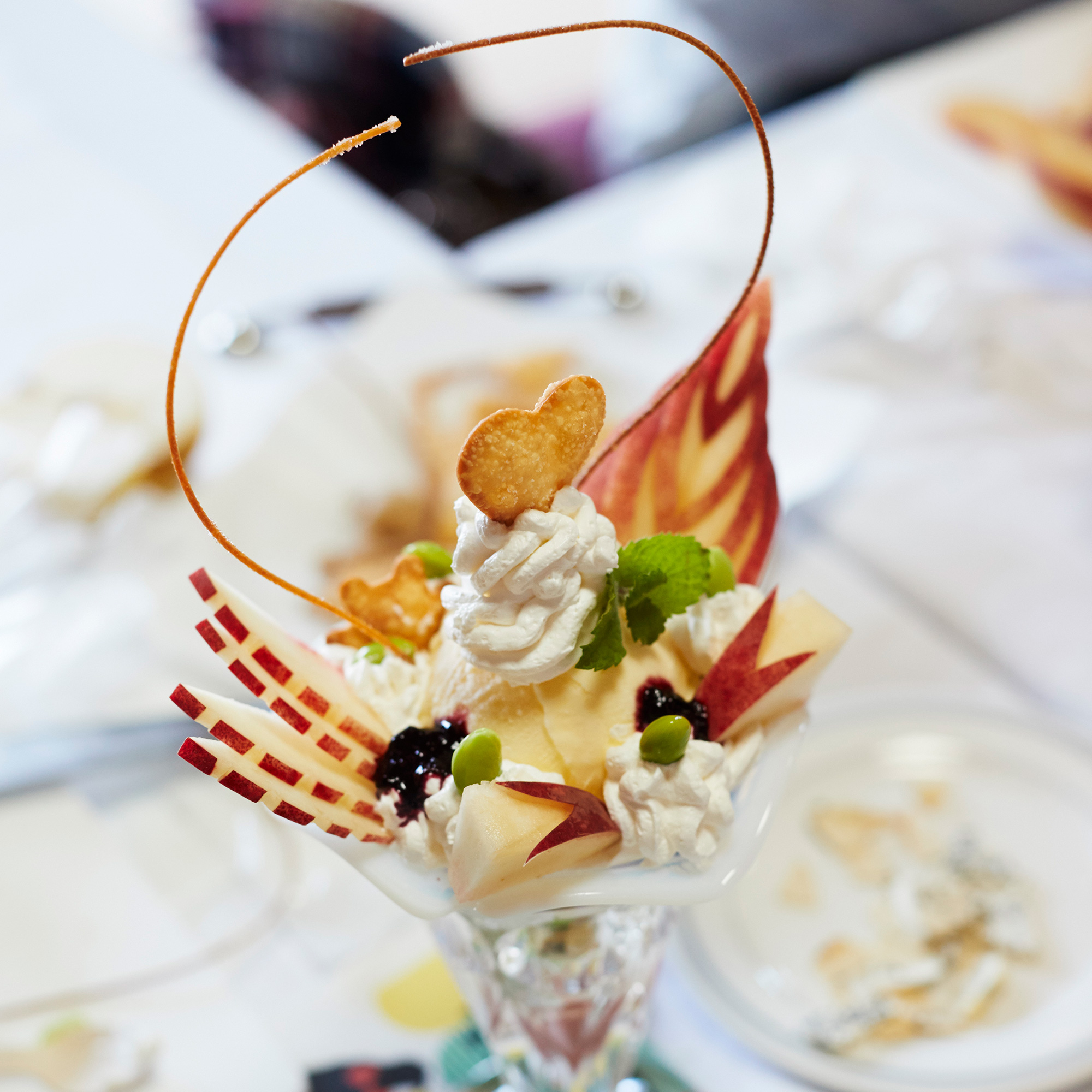 Kitano Fruit Parlor
Enjoy a fruit picking experience and make your own creative parfait!
Fruit available depends on the season.
Please call ahead to book your experience (usually lasts for about 2 hours)
Price: Adults, 2000 yen; children (below primary) 1500 yen
Phone: 0178-76-1001
Homepage (Japanese): http://www.area-hachinohe.jp/fruitparlor/
Off to Morioka!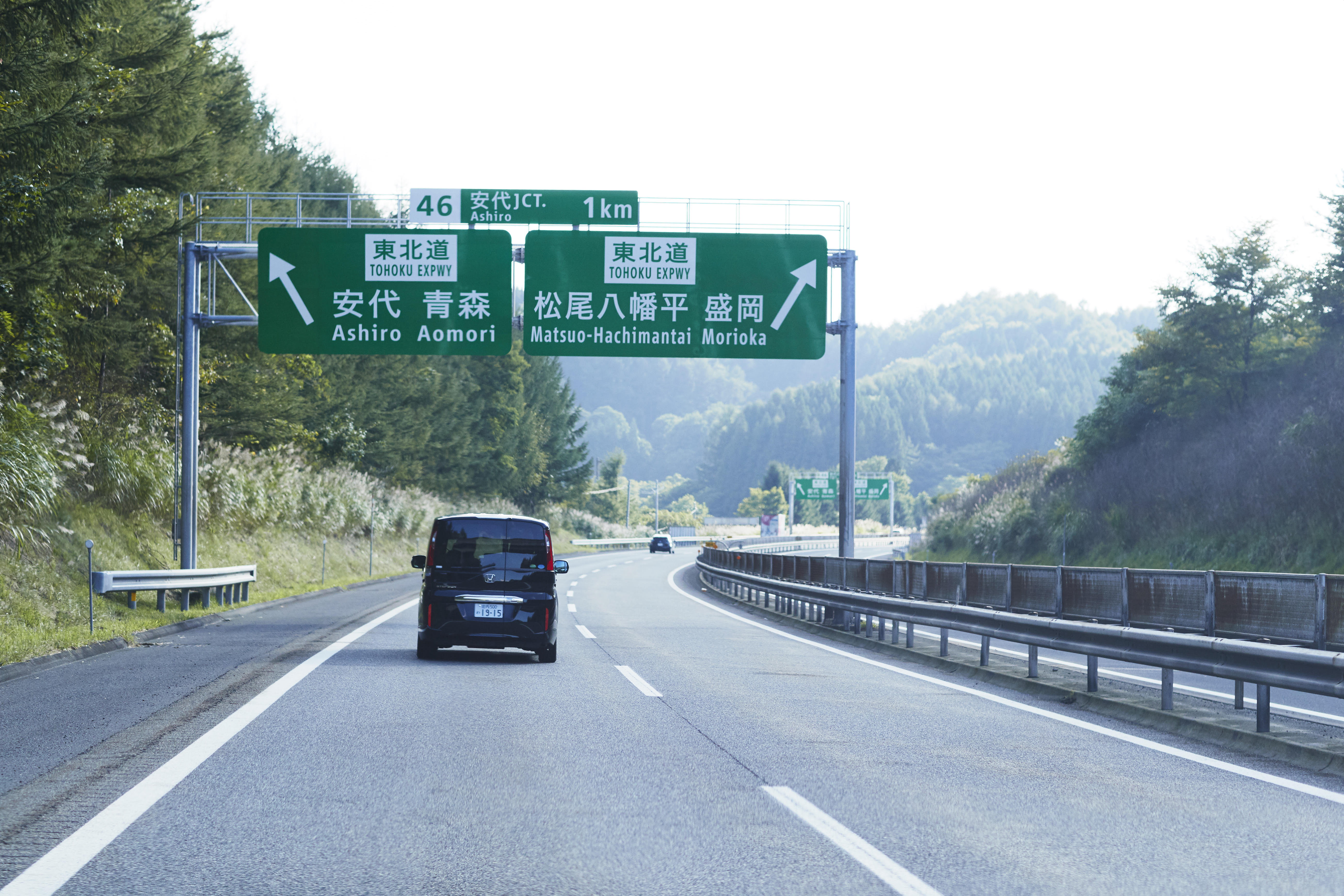 MORIOKA: Noodles, noodles and more noodles!
When you hear the word 'Morioka', the first thing you should think of is 'the three noodles of Morioka': spicy 'Jajamen', 'Reimen' and (of course) 'Wanko-soba'!
You can't really leave Morioka until you've tried all three! 'Jajamen' is a delicious mix of noodles, special miso, grated ginger, vinegar, garlic and chili oil. Morioka Reimen, whilst similar to Korean Reimen, uses a different kind of noodle made from a special mix of wheat flour and starch.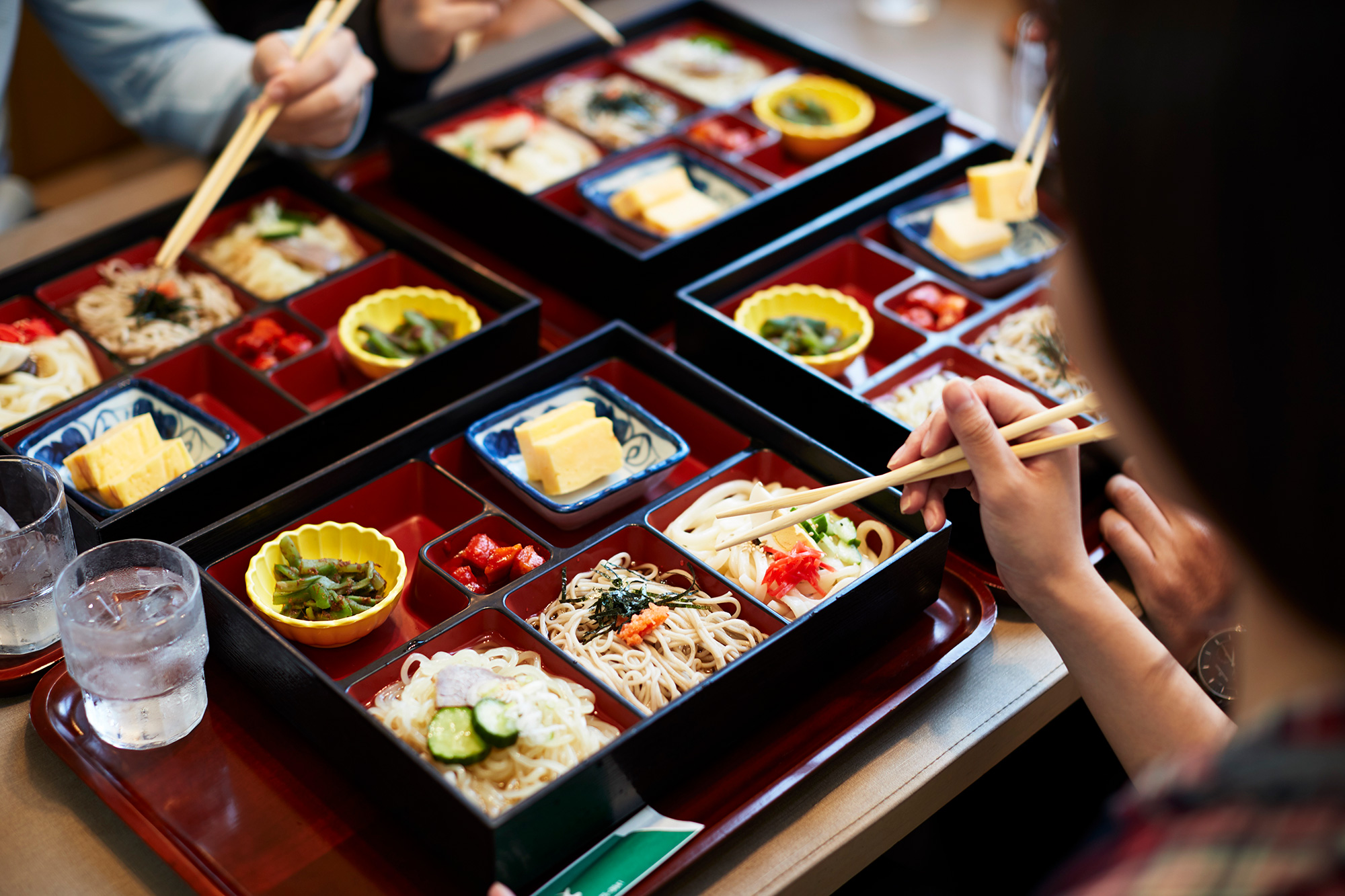 We ate this delicious set at the Mt. Iwate Service Area (heading towards Sendai). It costs just 1140 yen for a taste of all three of Morioka's famous noodles!
Feeling more than satisfied (again!) it was nearly time for our trip to come to a close – but not before a spot of shopping!
At Japan's Service Areas you can find a great range of souvenirs and local produce to take home with you as a memory of your trip, including some limited edition products only available in the local area. For example, this awesome 'melon-pan' in the shape of Mt. Iwate!!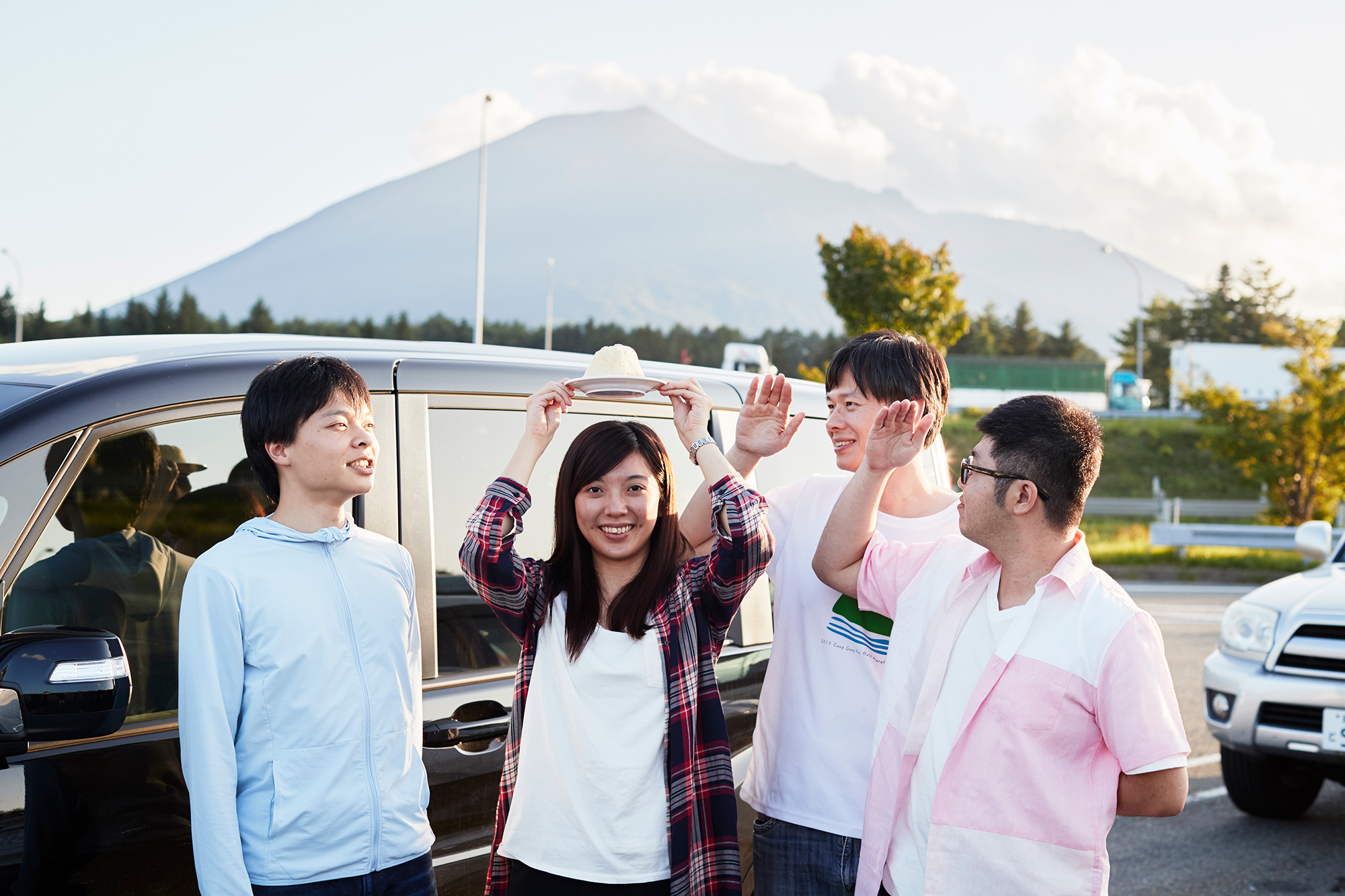 'Mt. Iwate Melon bread' 286 yen (Mt. Iwate Service Area)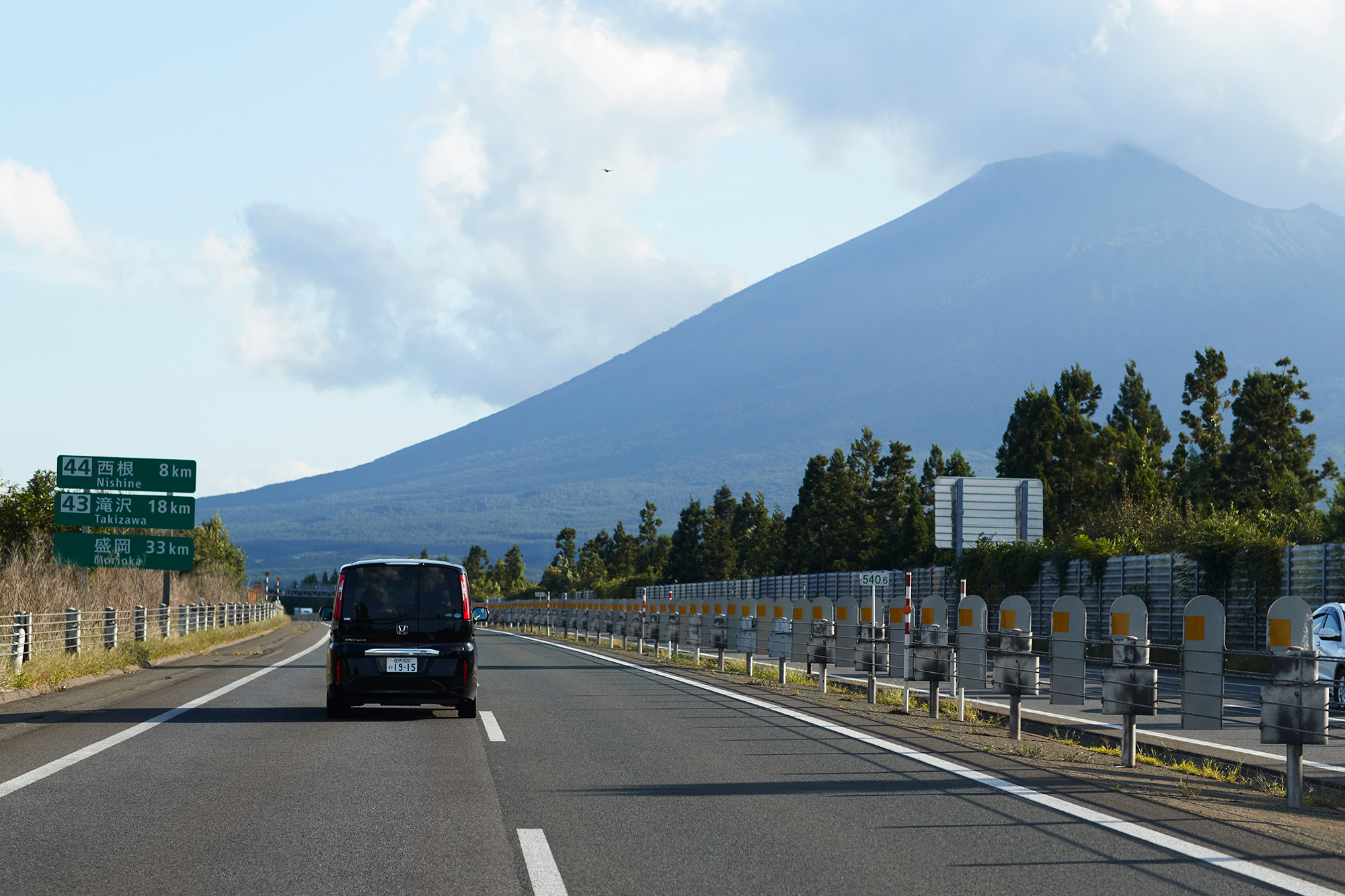 On the way home, we also stopped at Kurihara to take advantage of the fresh local produce on offer! Even if you forget to buy a souvenir during your trip, you can just pick something up on your way home! Easy!!
Once back in Sendai, we filled up the car with petrol and took it safely back to Nippon Rent-a-car. Safe and sound, and with full bellies, the journey home was spent planning our next Tohoku adventure! Stay tuned…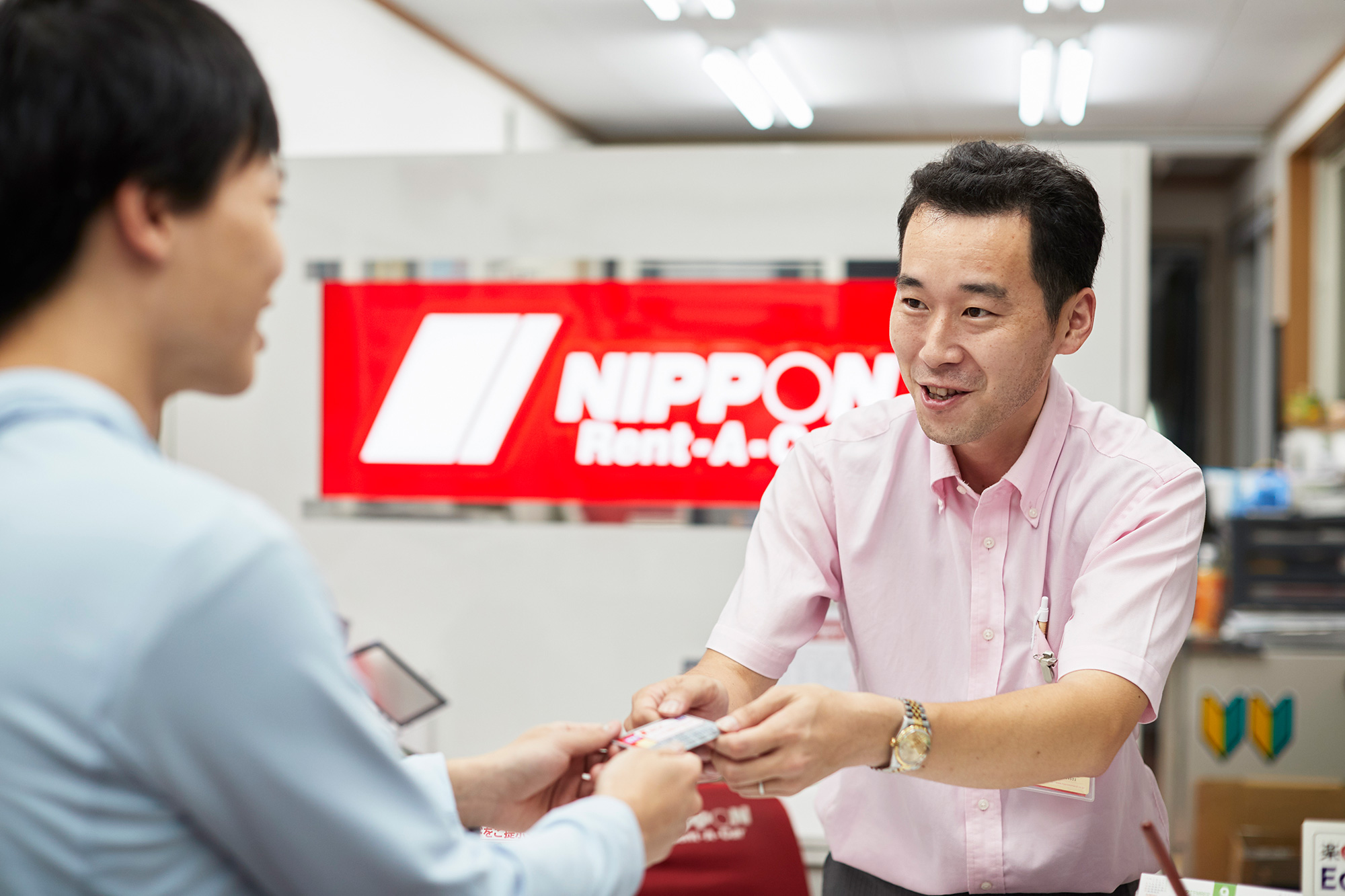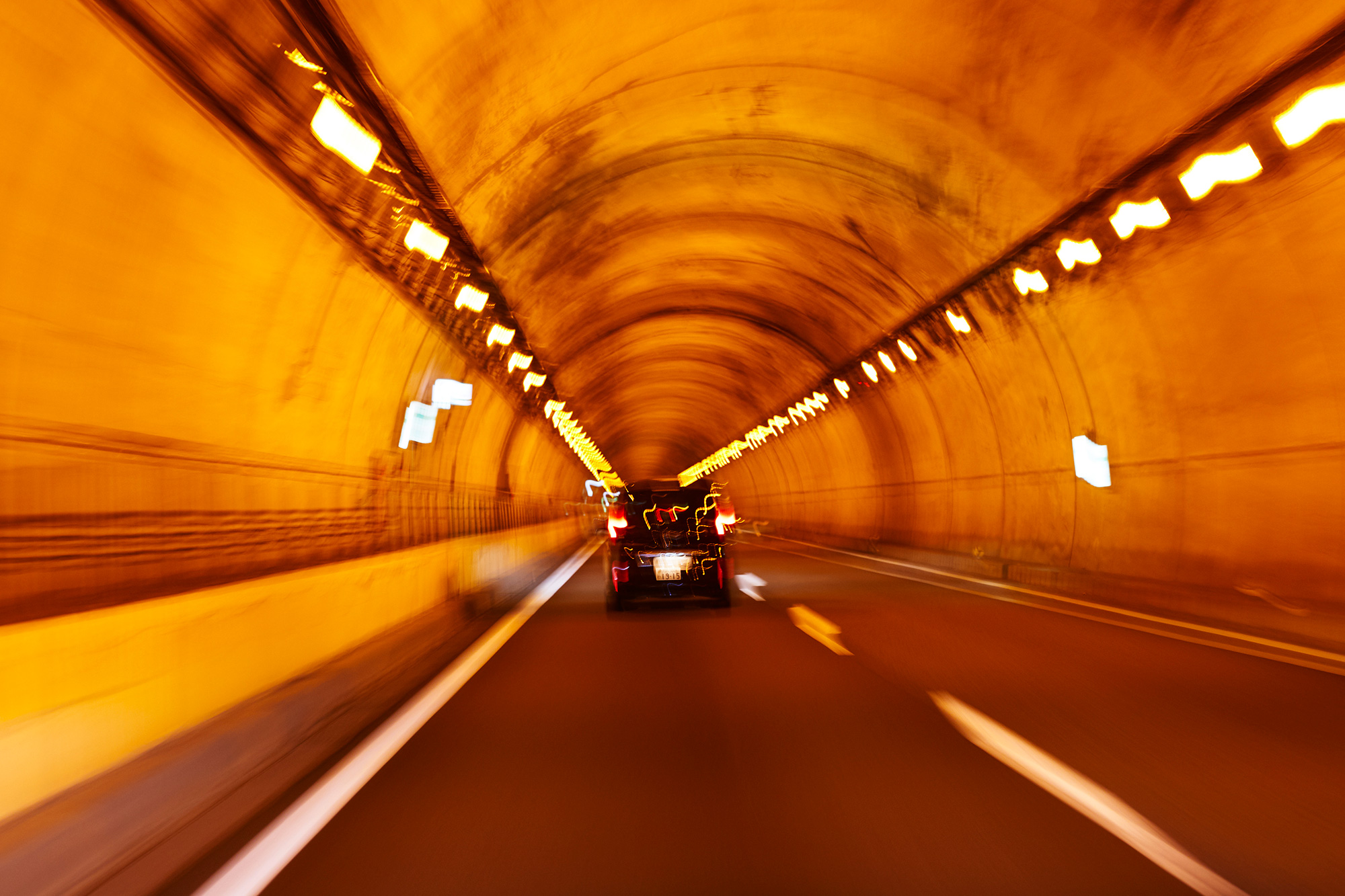 What did you think of our trip?
Especially for those coming back to Japan for a second or third time, Tohoku is the best option to experience the natural beauty and warm hospitality of the 'real' Japan. Traveling by car is the best way to make the most of your Tohoku journey; take the time to explore roads less traveled and enjoy the freedom to decide how long you want to stay and when you want to go home…or not!