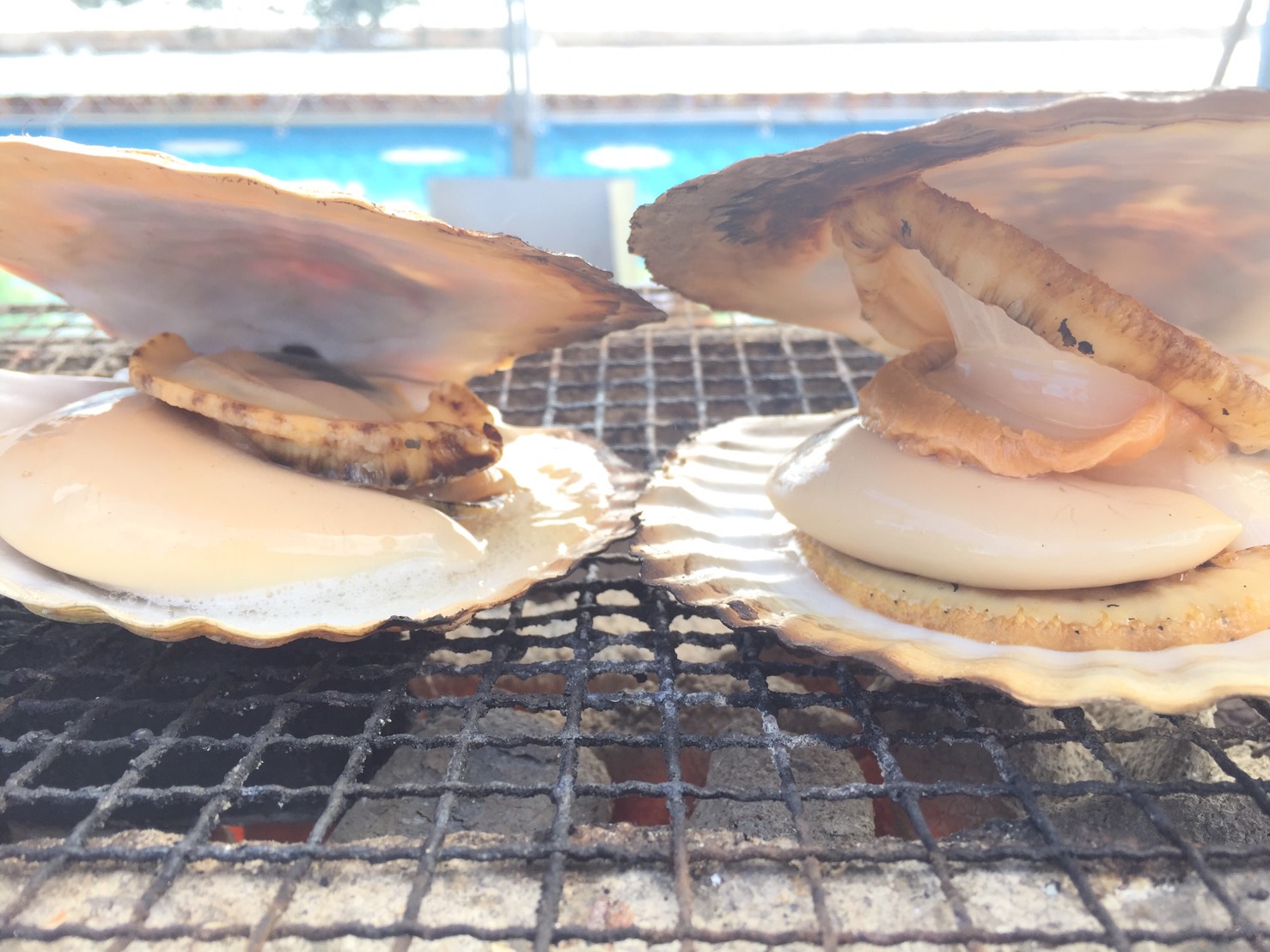 Yurihage port morning market opens every Sunday from 6a.m. to 1p.m. It's one of the famous event in Natori city in Miyagi prefecture. Fish that are just pulled out from the sea, fresh vegetables, meat and so on! Lots of people from inside and outside the city come to buy their food. Today we will introduce you the popular food from this market that are loved by the local people
Natori's special hot pot "Seri pot"
The hot pot is famous as the "Sendai" Seri pot, however, it is said that it has it's origin in Natori city. Seri is Japanese parsley in Japanese. They boil the Seri with the chicken based soup. Even with their roots! After you serve it in the bowl, they'll add more Seri on top. One bowl is only for 300 yen! Super cheap for the taste! However, the shop is usually crowded with people, so you'll need to wait in line. But it's worth waiting.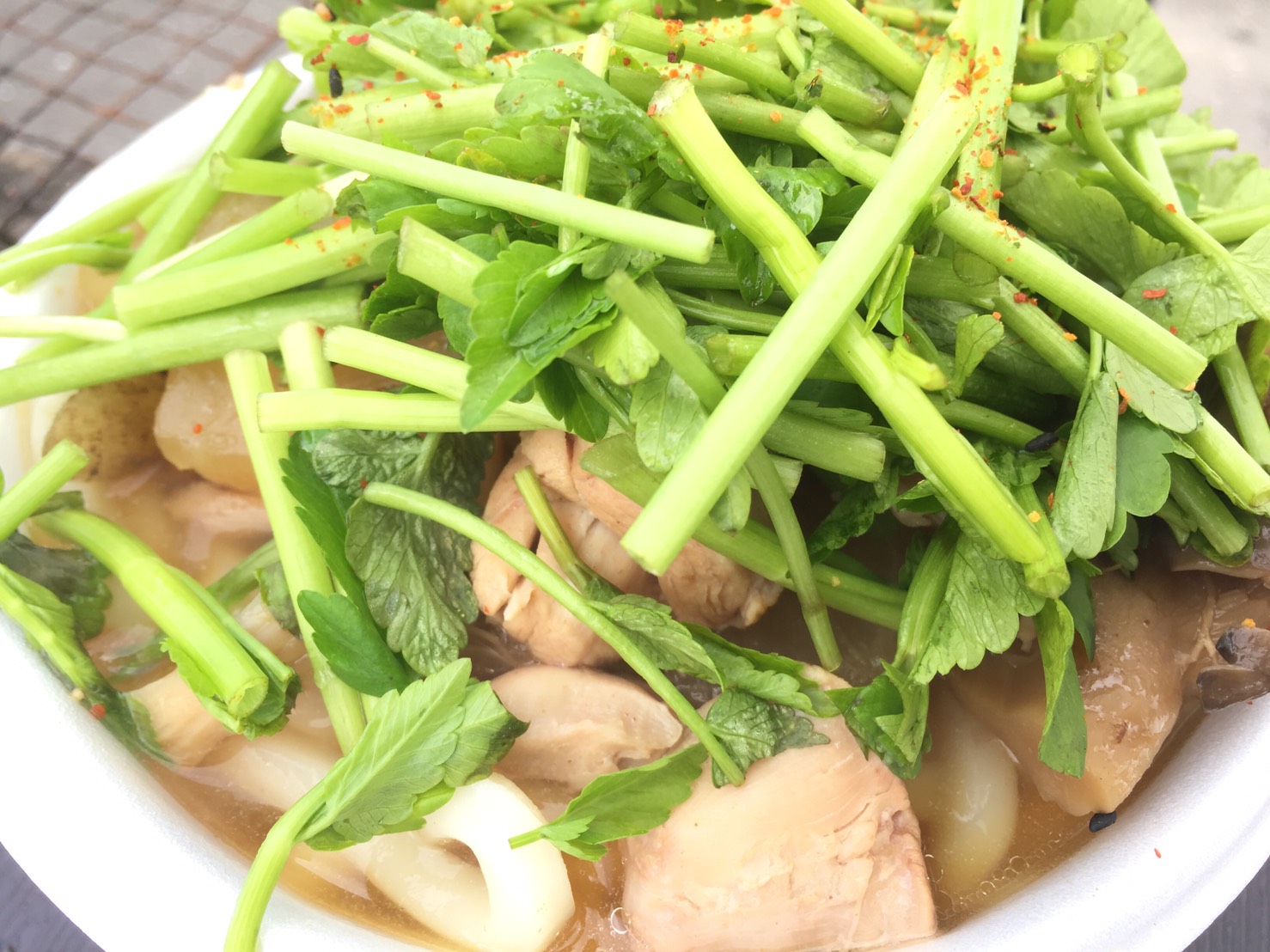 Houka's Boiled Gyoza(Boiled Dumplings)
Another gourmet that you should add into your bucket list is, the boiled gyoza. The gyozas are made by the shop owner of Houka who is from China. When you top the Kimchi on the gyoza, the taste, they will take you to the next level. The photograph may not fully show the deliciousness but this one is totally a bomb! (Also for this shop, you need to queue since it's crowded all the time.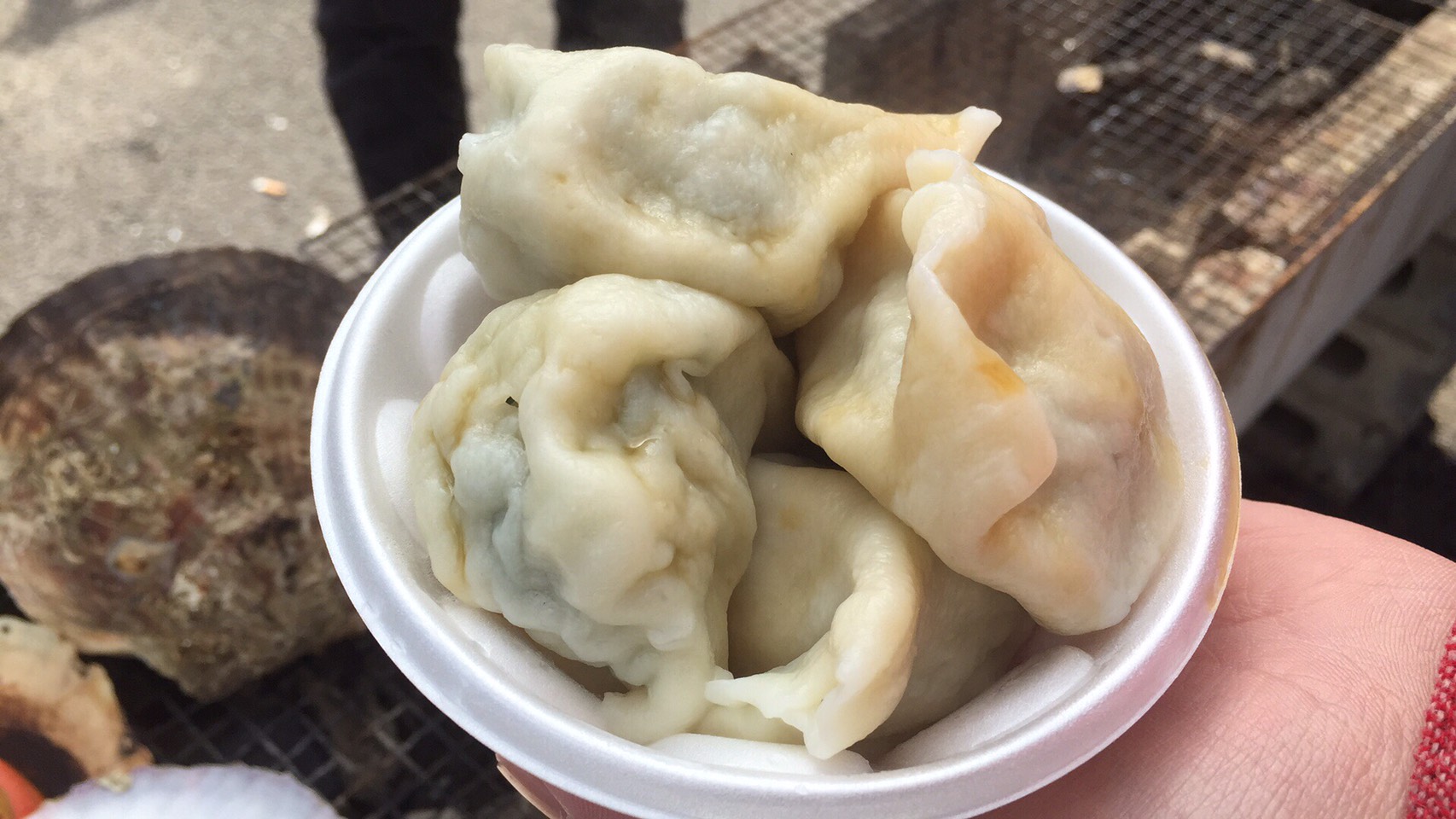 Grilled Scallops
Scallops should be eaten after grilled! Trust me, it's the best way to eat them. The places is already prepared with a place for trying the Japanese style barbeque, so all you need to do is to buy a fresh scallops at the market and get ready to grill! I got 6 scallops for 1300 yen,which is really cheap, at the market auction!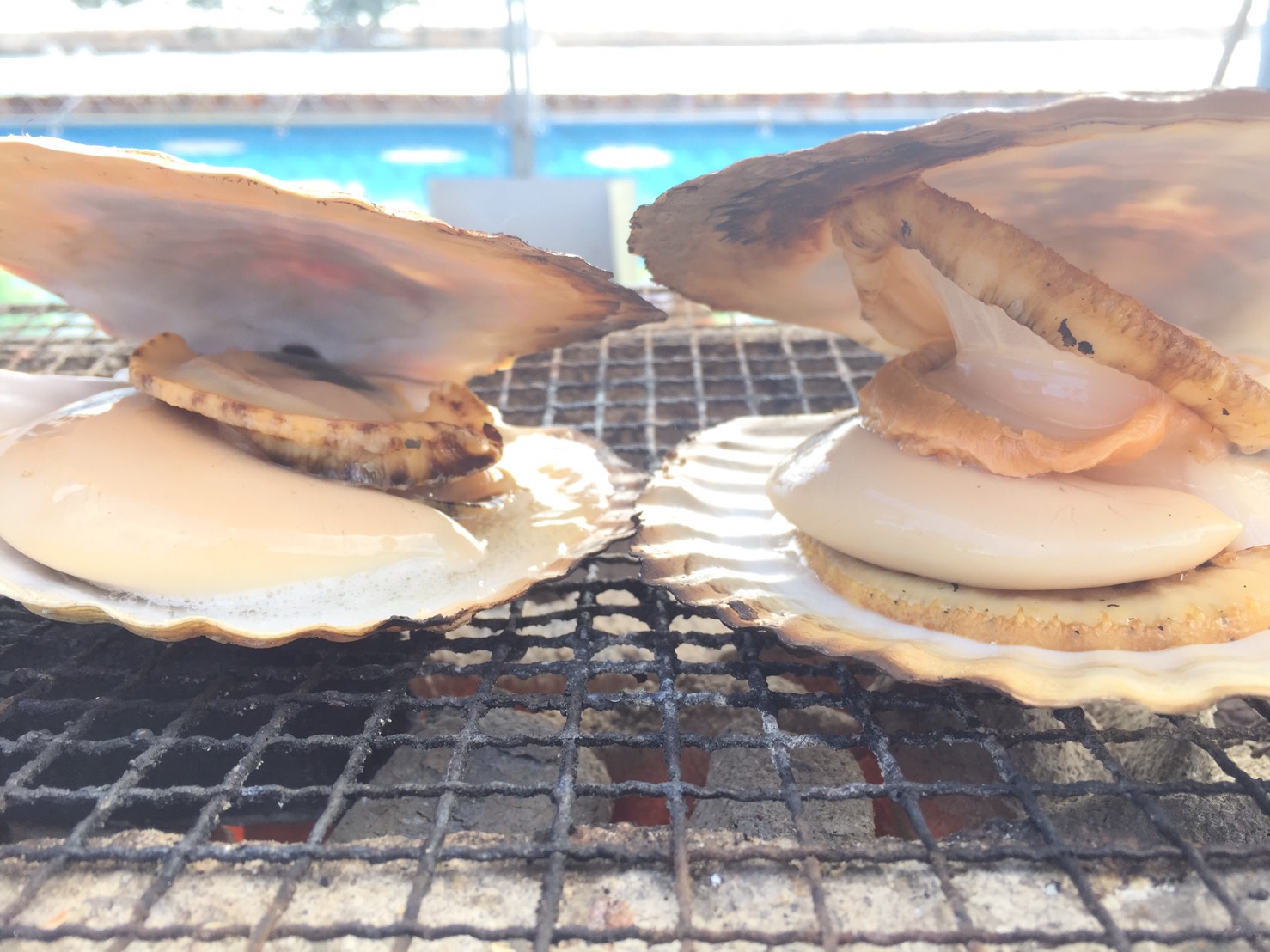 ■access
10 minutes by car from Sendai Airport · 30 minutes by car from Sendai Station