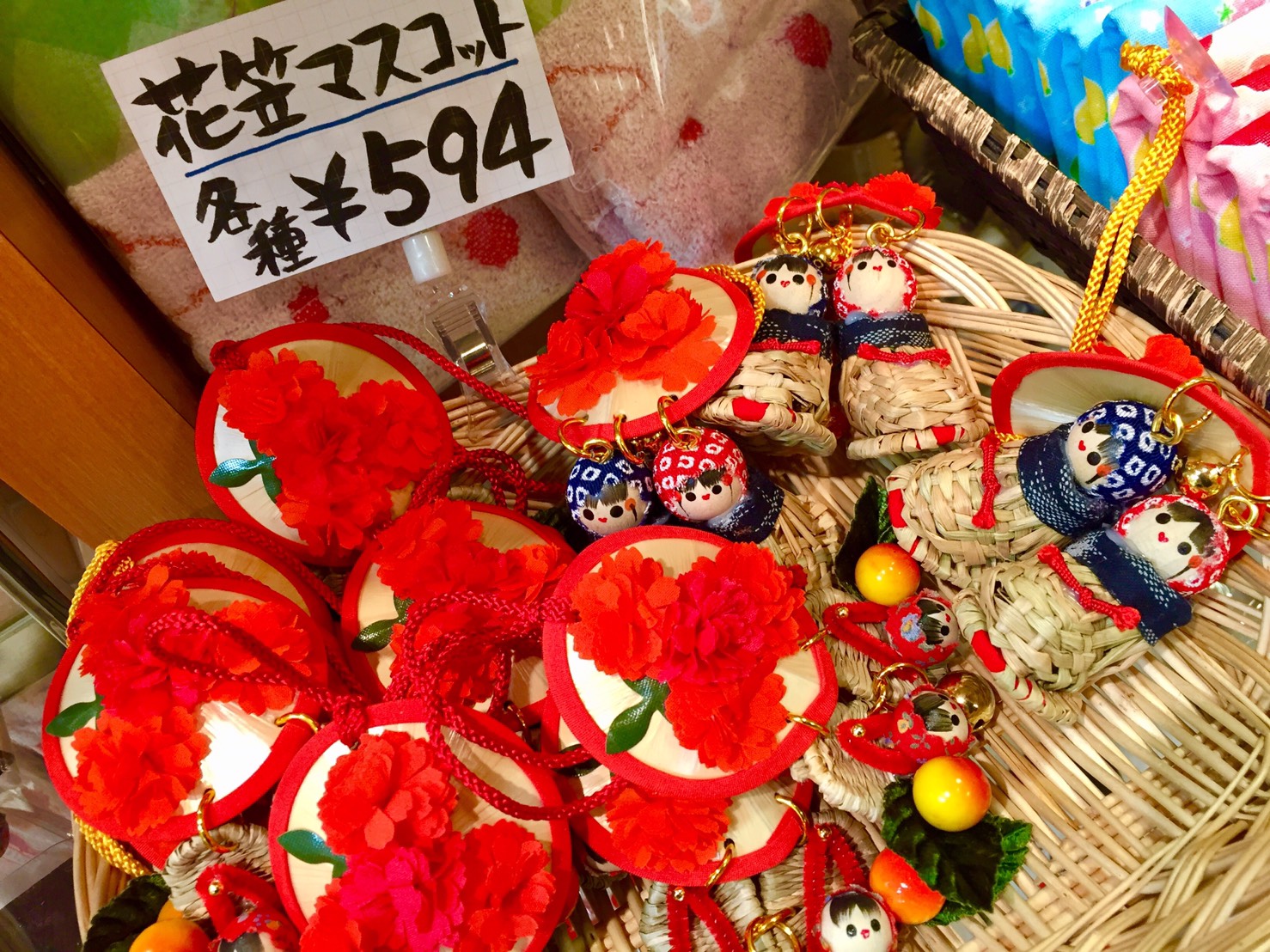 Delicious food and treats are often the forefront of souvenier culture in Japan. As we showed last time, Yamagata is often famous for it's treats. However, things that last just a bit longer are also nice. This time we will introduce the shops where you can see Yamagata even just by looking at the souvenirs.
Shobido Co., Ltd. is a souvenier shop specializing in handicrafts and various types of gifts for the less "foodie" inclined people!
The most popular item the sell is the cherry hat. Which, as the name suggests, is literally just a hat that makes your head look like a cherry!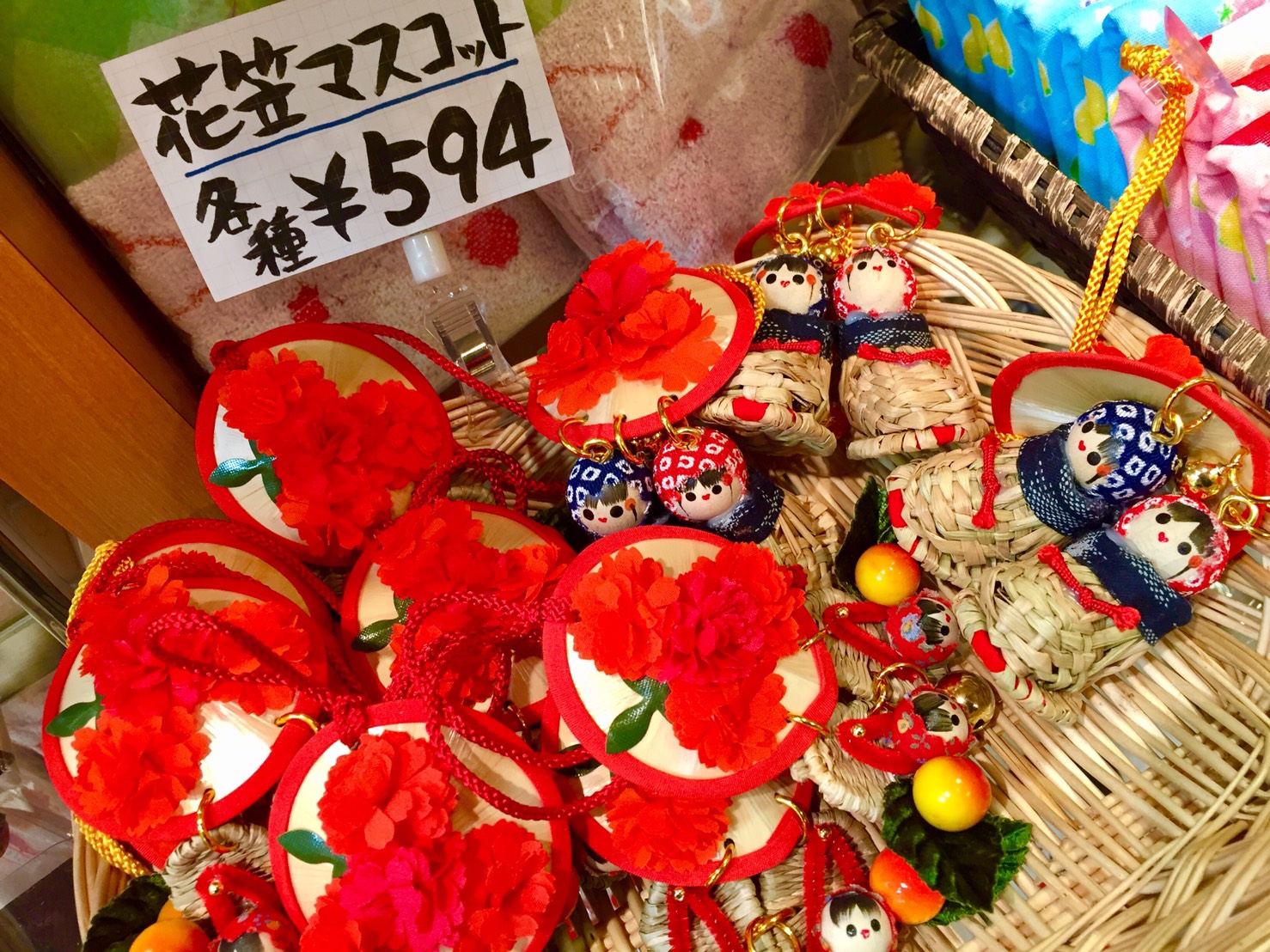 The above picture is "Hanagasa Mascot". Boys and girls dolls are placed side by side.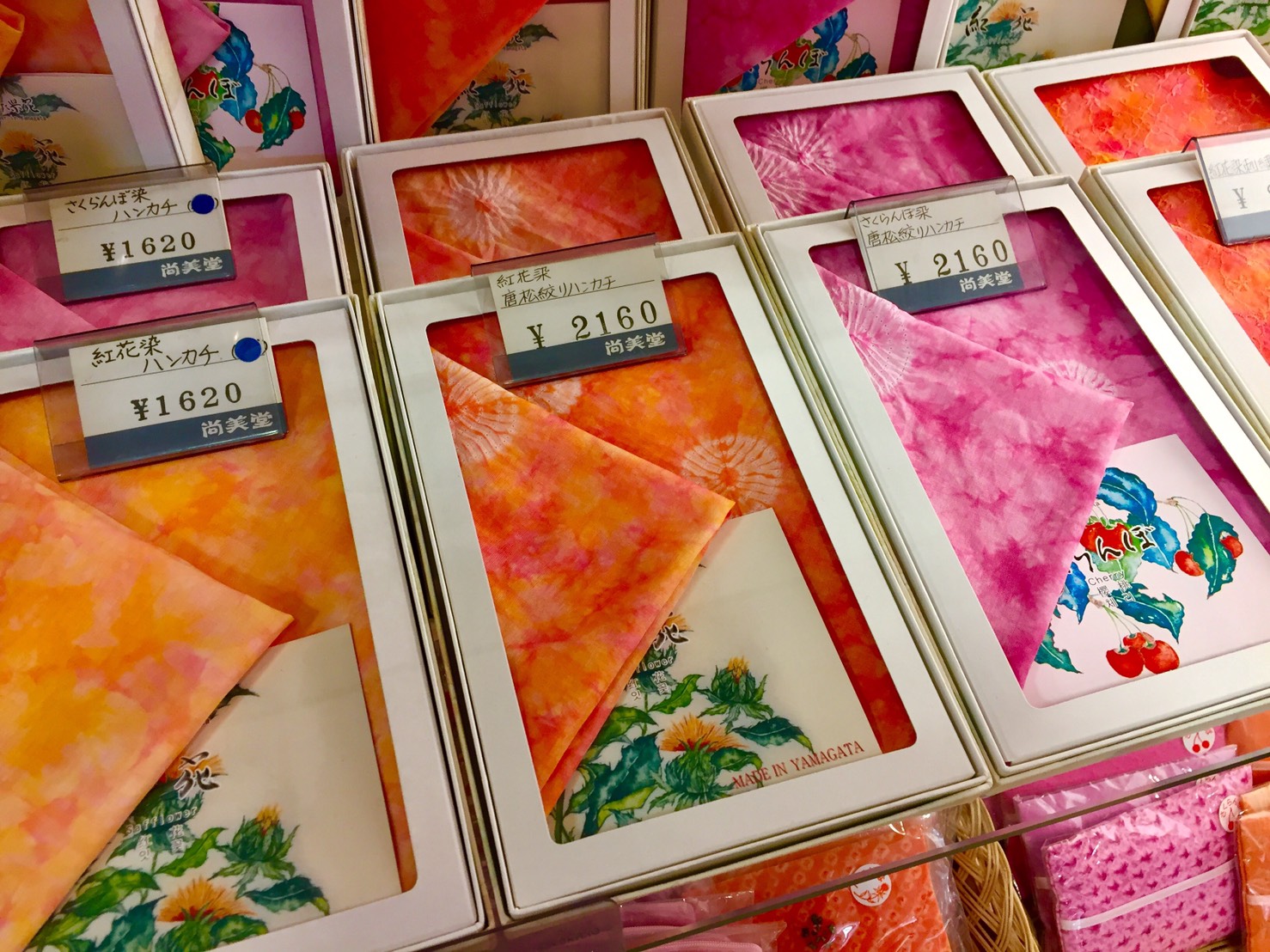 This photo is "Safflower dye handkerchief" and "Cherry dye handkerchief". The handkerchief dyed with beautiful safflower red and orange color is quite unique to Yamagata.
Takamido is located in three places in Yamagata City, in addition to the first floor (SPAL Yamagata) of SPALYamagata, located in the immediate vicinity of Yamagata Station.
Please drop by when you come to Yamagata!
Shobido Co., Ltd.
2-11-18 Midori-cho, Yamagata-shi Yamagata prefecture
· Espal Yamagata store
Yamagata prefecture Yamagata city 1-1-1 Kagoshi-cho Espal Yamagata 1st floor
Shichikaicho branch
Yamagata prefecture 2-7-18 Nanamachi, Yamagata-shi Nana beans 1st floor north side
http://www.shoubidou.co.jp/