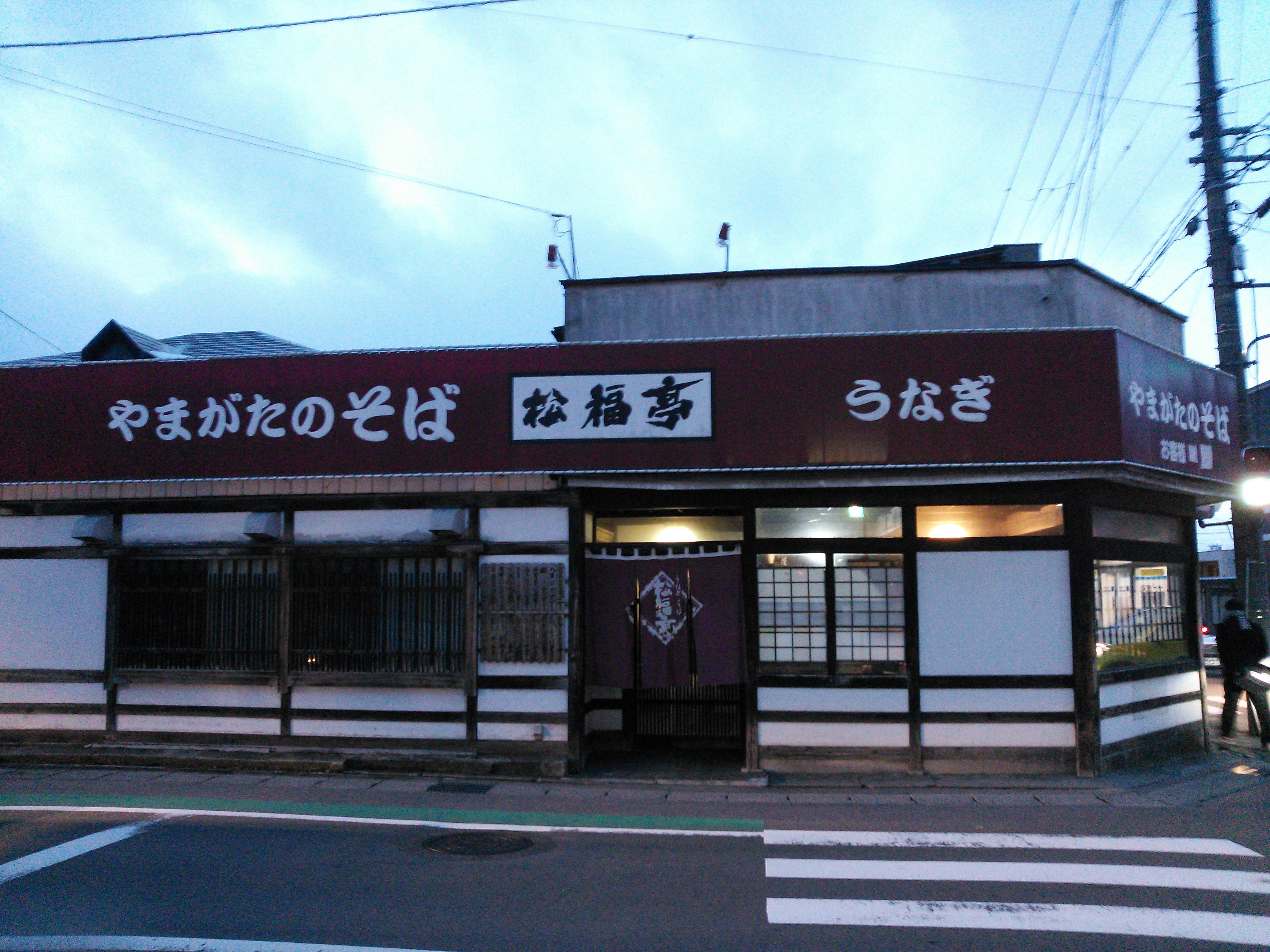 This time I interviewed Matsufutei, a soba restaurant. You can go within three minutes walk from Yamagata University so it is always full of students. This restaurant  is famous for the delicious eel and the soba ( buckweat noodles)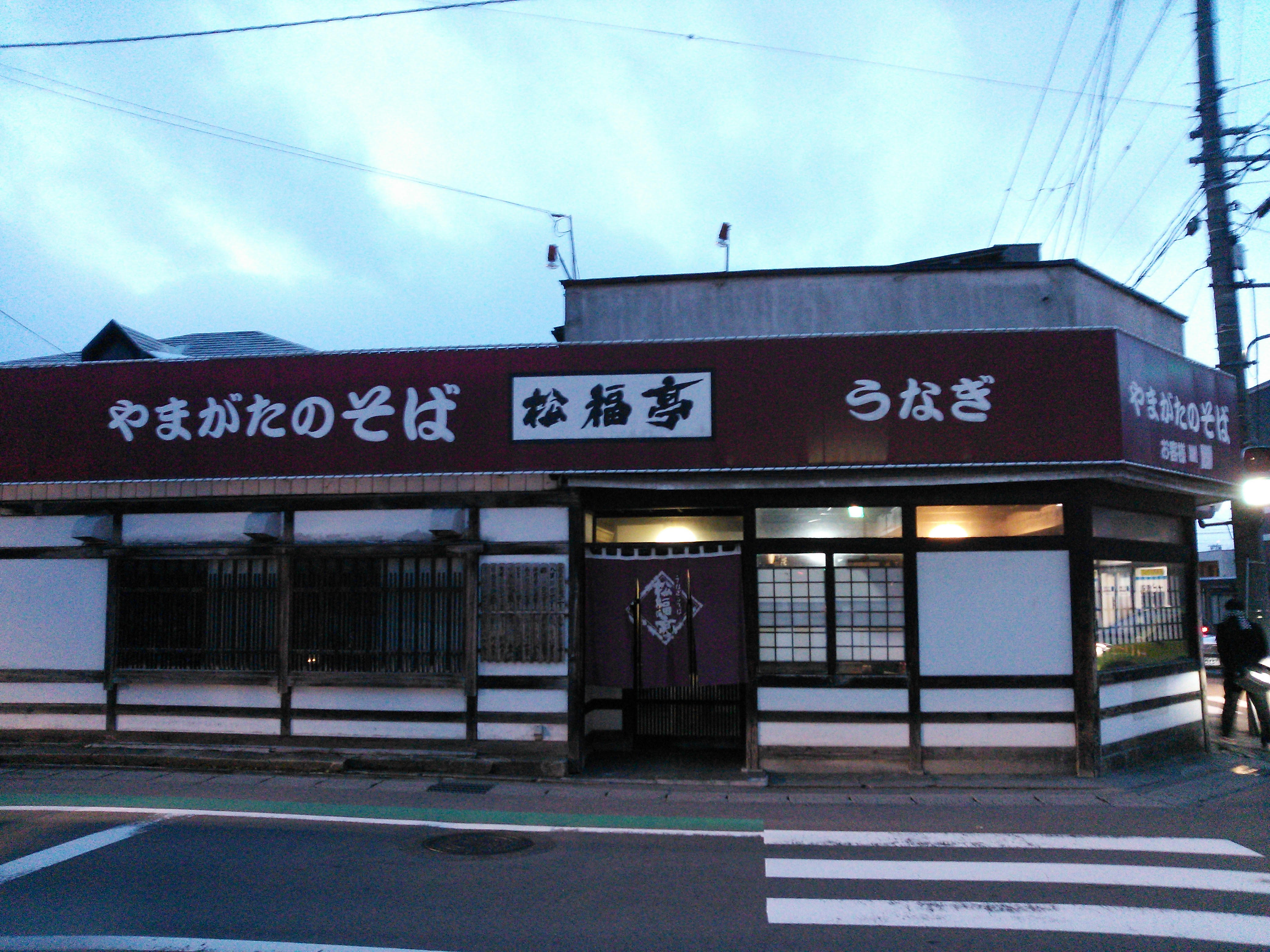 The variety of soba menu
Inside the shop had a calm atmosphere and felt like the time was moving slow. There was a counter, a table, a tatami area where you can eat. As soon as we got a seat, we decided to make an order. On the menu, there were more than 5 types of soba. We ordered Yamagata special chicken soba and chicken soba with Nameko (mushroom) sauce on top. The combination of the chicken soup and the nice and thick Nameko sauce added a special taste to the soba. It was so good that I drank the soup that until the last drop.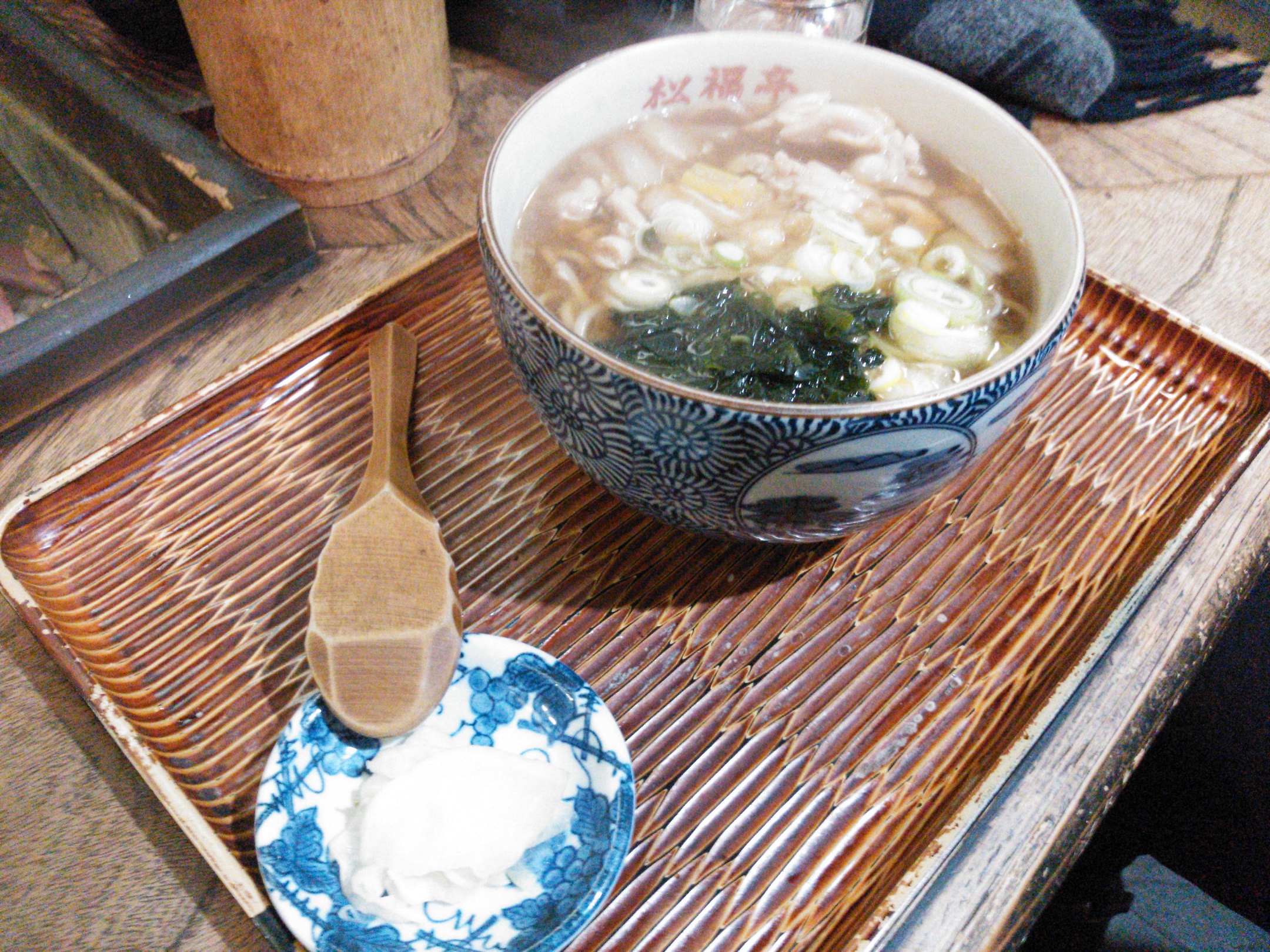 Not only Soba…
As I already mentioned in the beginning, Matsufukutei is not only famous for its soba, but also the eel! The board in from of the shop shows how proud they are of their eel dishes. Even between the few minutes while we were eating our soba, students from Yamagata University made the shop crowded. Listening to what they were ordering, most of them were ordering the Teishoku (set meal) The shop owner told us that the Karaage (fried chicken) meal is the most popular among students.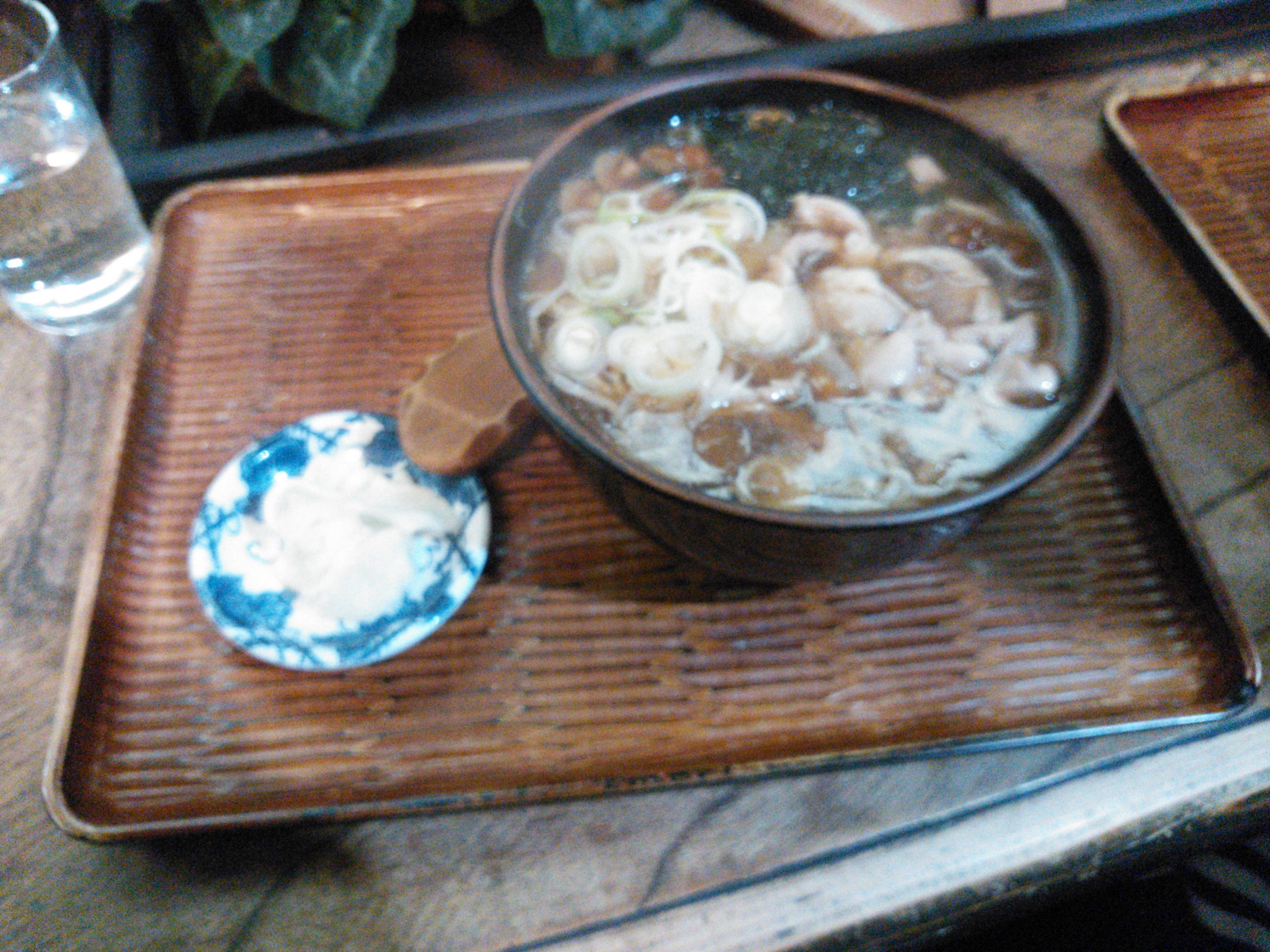 Summery
This time I went to Matsufukutei where you can find one of the famous food from Yamagata, Chicken Soba. Of course, the soba was delicious, but please also try their special homemade set meal! Around Yamagata University, there are lots of places to visit so please check the link below to find more exciting places to go after you drop by Matsufukutei!
Detailed map from here!