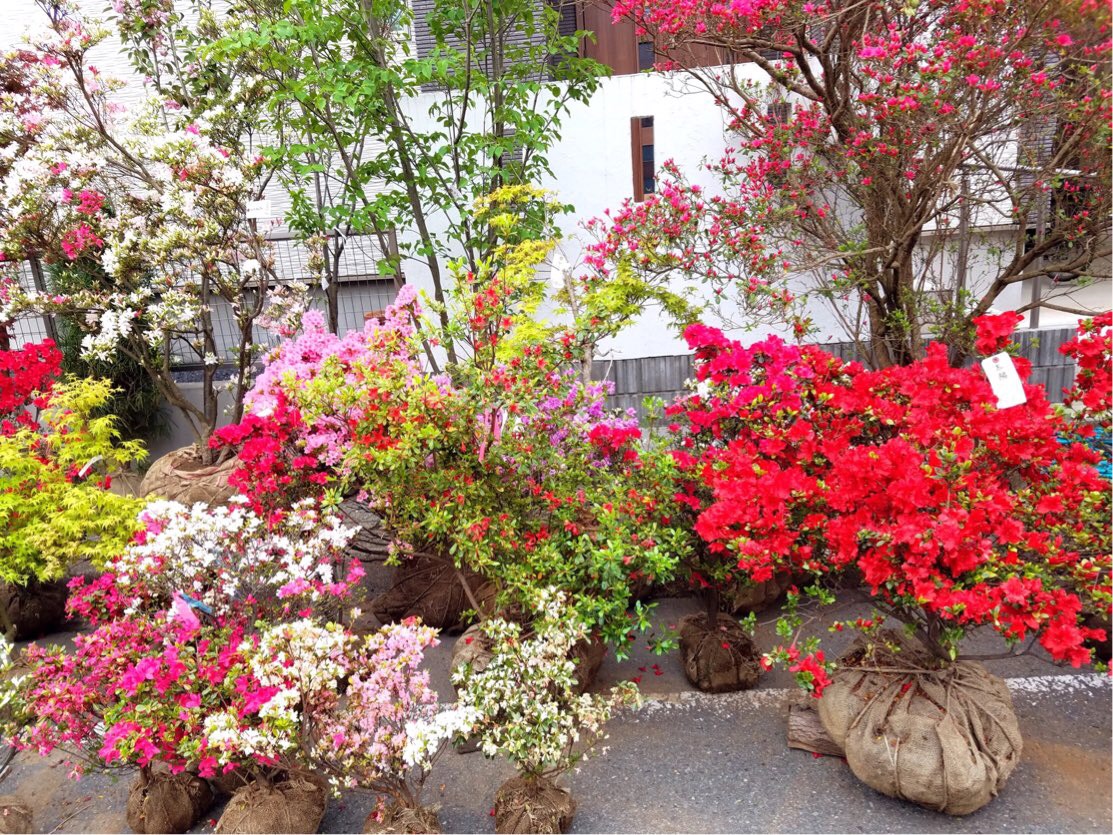 Uekiichi is
Officially called "Yakushimatsuri Uekiichi" Takes place every single year from the 8th of May until the 10th of May as a 3 day festival. The festival takes place from 7:30 in the morning until 9:30 at night meaning you can visit whenever you feel is best for you which I feel is amazing. A huge surprise is that Uekiichi has been continuing for over 400 years, even more amazing is that the road where all the stalls set up is over 3 kilometers long!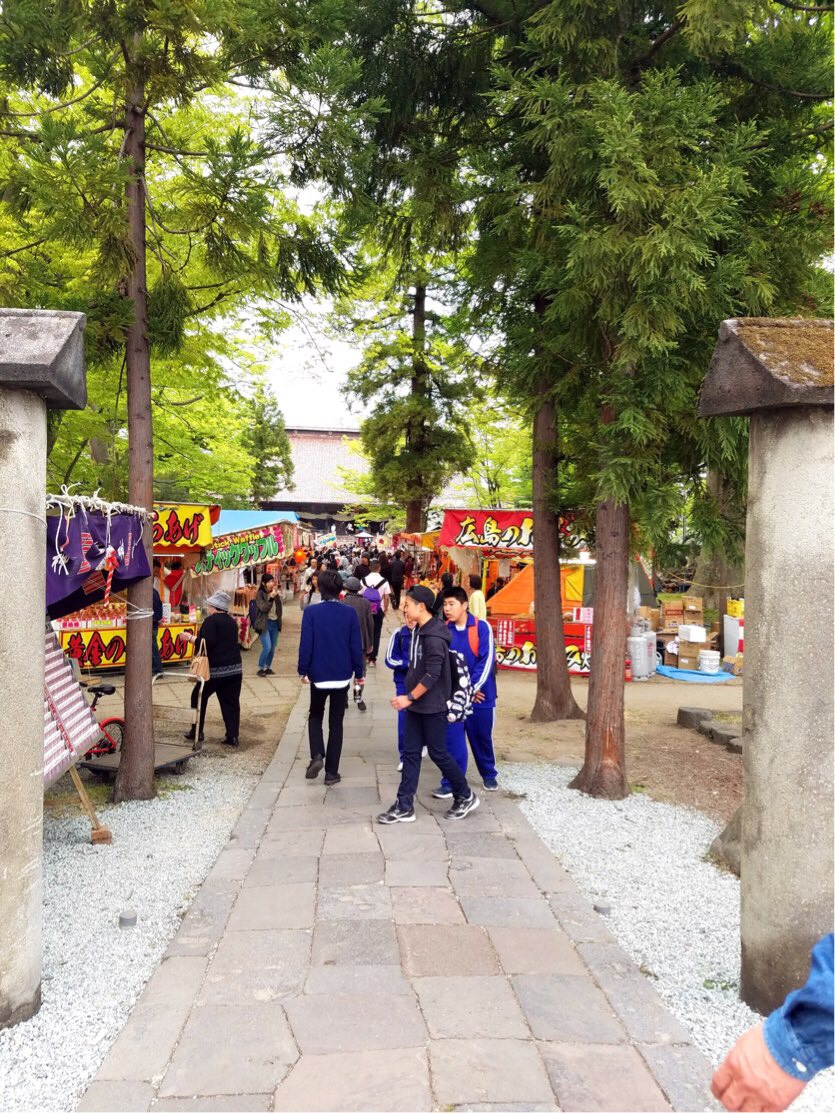 Not just plants, but there are lot of other stalls also selling various things!
What kind of plants are being sold?
When you think of potted plants, you imagine a tree with green leaves on it, but, not only that, there are many different flowers with lots of colors being sold which just seeing will put you into a good mood.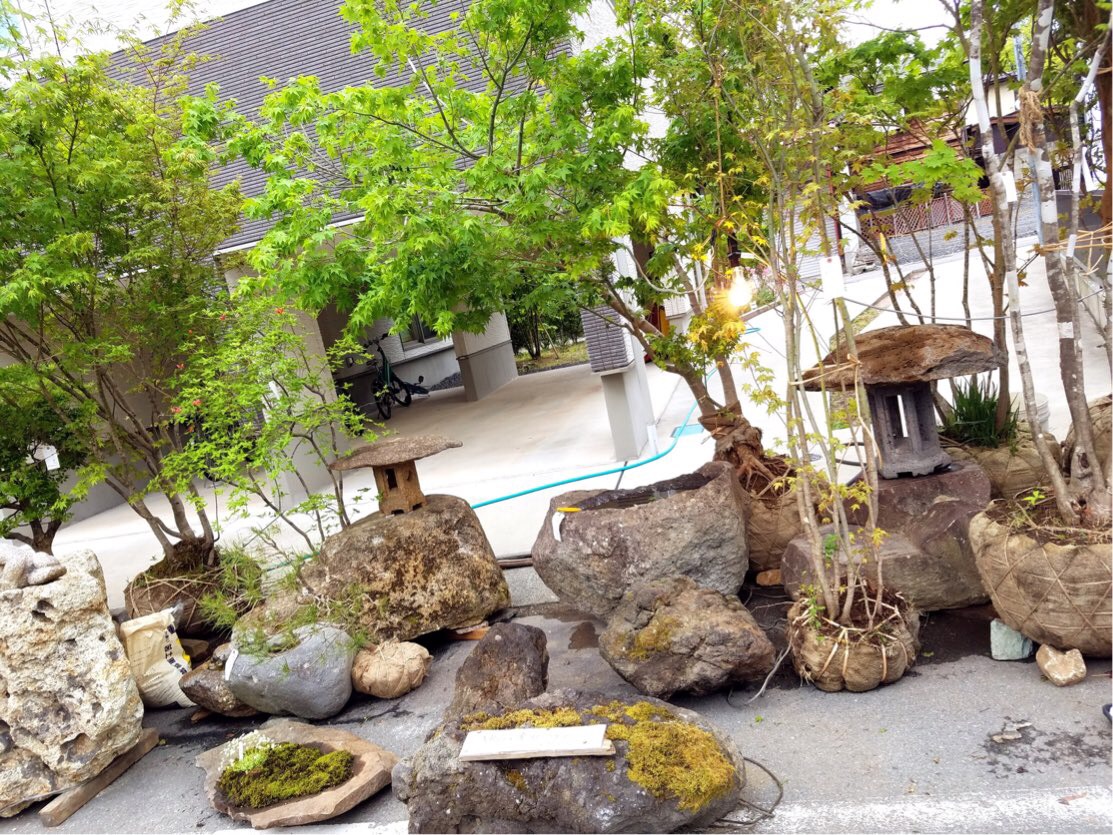 They were also selling the stones that were placed around the potted plants. They're huge!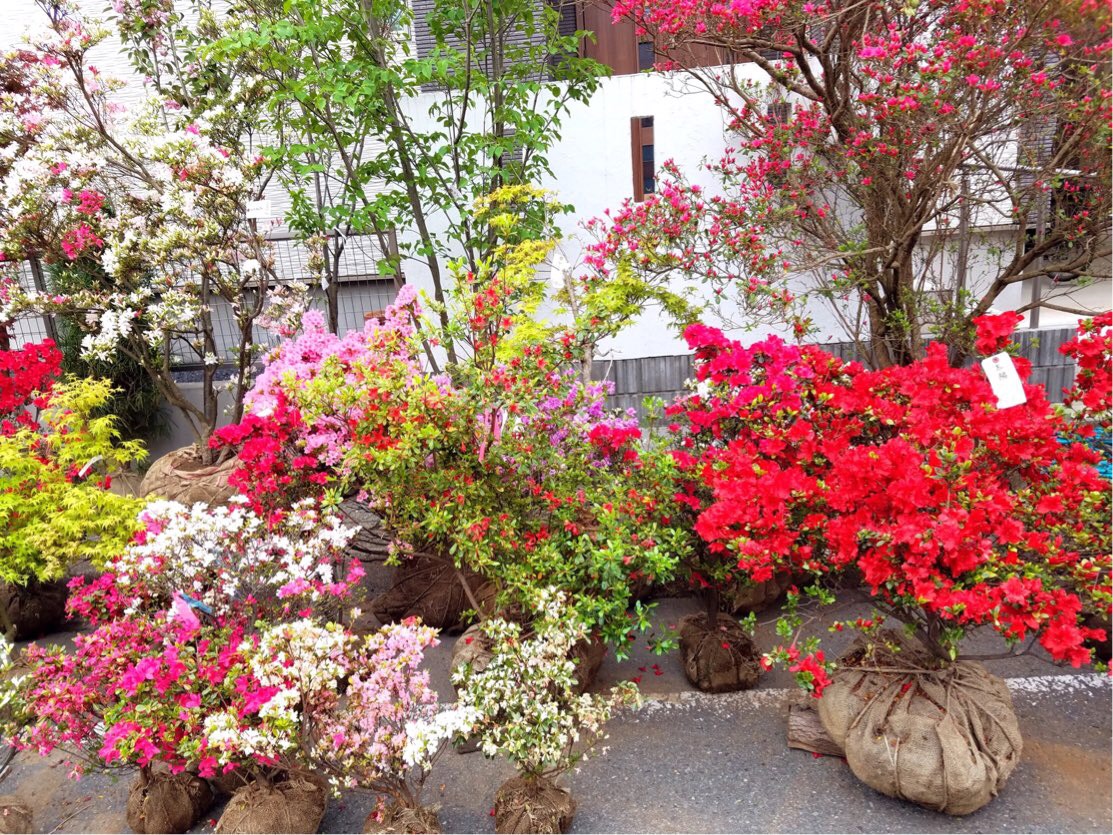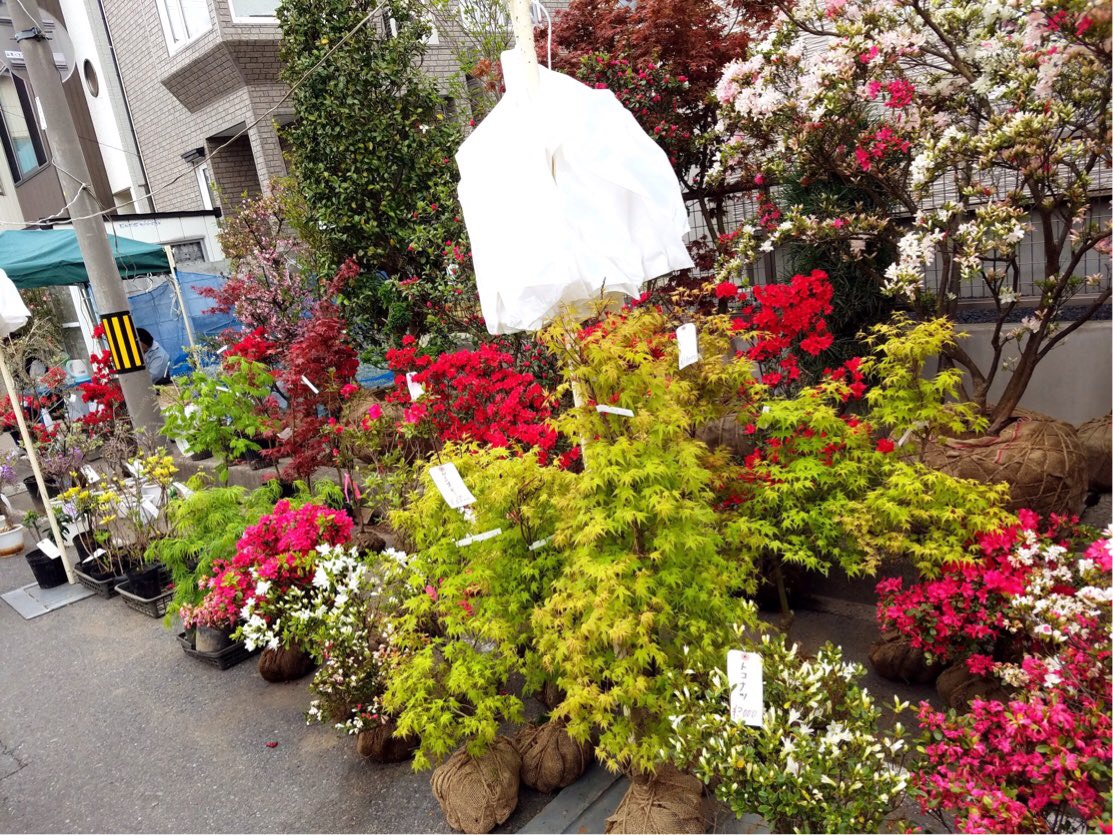 Lots of different flowers are in full bloom.
During this year's festival, the most expensive and highly regarded potted plant we found was an astounding 1000000 yen! On the final day we found that it had been sold, it makes us wonder what kind of person would buy a plant this expensive!
But the standard of all festivals will always be…
When you think "Festival" you also think "Festival Stands"! Viewing potted plants is great and all, but festival stands where all lined up together from one end to the other, with food items such as Yamagata's famous "dondon yaki", Standard yakisoba, okonomiyaki, takoyaki, shaved ice and much more! There's so much that it becomes difficult to figure out what you want to buy. But during festivals there aren't just tasty food stalls. I would like to introduce something that isn't a tasty food stall here.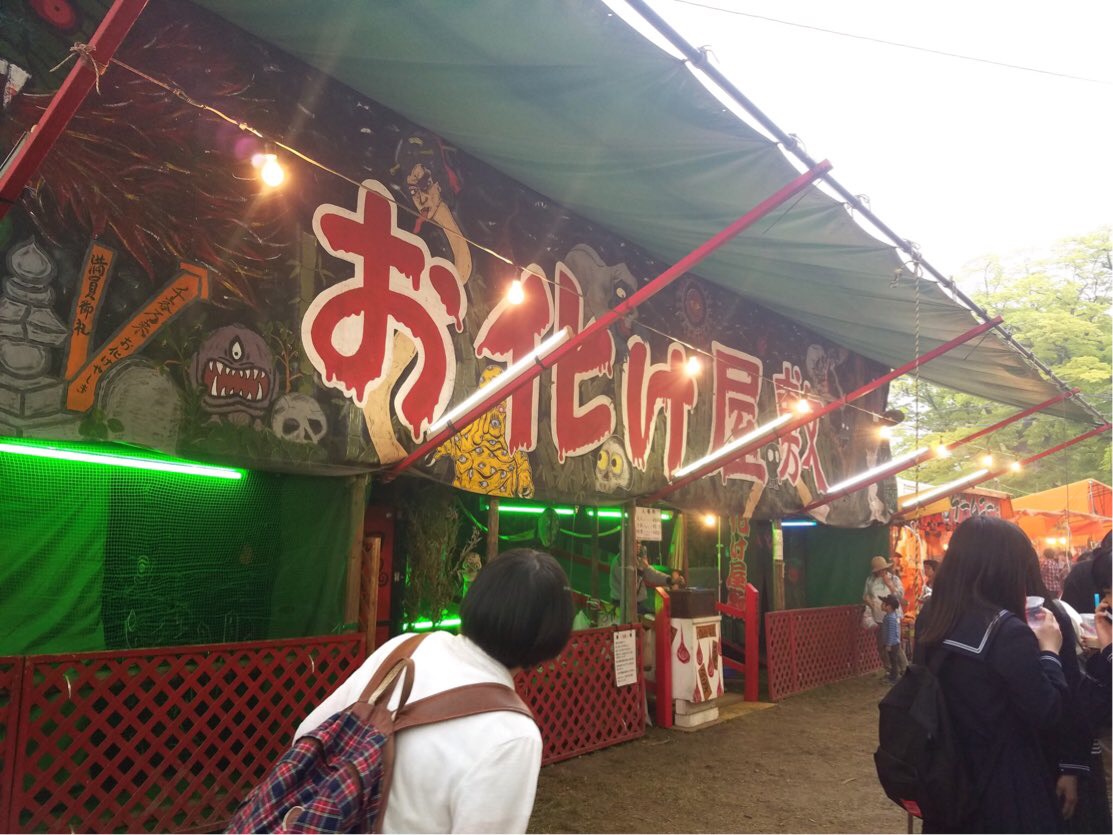 The annual haunted house.
You could hear a lot of screams coming from the inside…! For people who have a lot of courage, go ahead and try out the annual haunted house!
Summary
Every year the booming with people "Uekiichi" festival. There is no doubt that if you went you would leave satisfied. To all the people who have read this article and become interested, please, come and visit for next year's festival!
(Ukeiichi's main site)