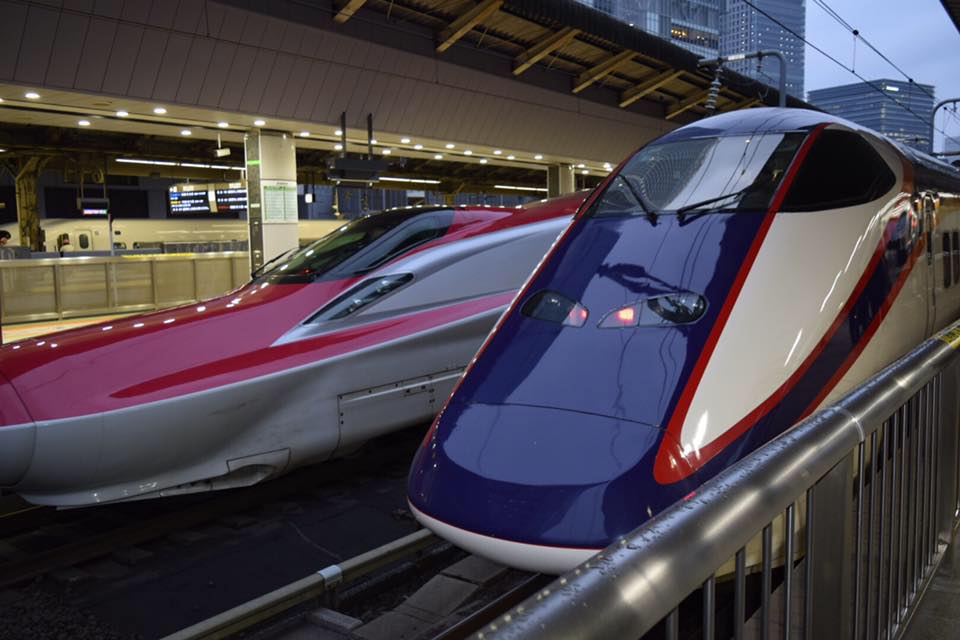 For a few years now, the JR Group companies have provided a nationwide rail pass for foreign tourists in a bid to ease the difficulty of travelling around the country. If you're planning a trip to Japan, we highly recommend picking this up! See what all the fuss is below:
1. Convenience and Value
The JR Pass covers most bullet trains between the JR Companies, all local lines and buses operated by these companies. In easier terms, you could potentially travel from Shin-Hakodate in Hokkaido all the way down to Hiroshima without having to worry about seperate tickets.  It gives you more time to enjoy your trip and less time to worry about how much it'll take it get there. The price is as follows:
Type
Type Green car
For ordinary cars
Classification
Adult
Child
Adult
Child
7 days
38800 JPY
19440 JPY
29110 JPY
14550 JPY
14 days
62950 JPY
31470 JPY
46390 JPY
23190 JPY
21 days
81870 JPY
40390 JPY
59350 JPY
29670 JPY
Example: Going to Tokyo —> Kyoto —> Sendai would originally cost around 45000 JPY ($390 USD), but with the pass it can be done in as little as 29110 JPY ($261 USD).
2. From Purchase to Use
         1.     Traditionally the JR Pass had to be bought at designated overseas sales offices before coming to Japan. While that is still the preferred option, the passes will be for sale in select train stations in Japan from March 2017- March 2018 on a trial basis.
A list of those places abroad and in Japan can be found here. 
2. The pass, if bought overseas, must be exchanged at designated JR Group travel centers once you arrive in Japan. Make sure to bring your passport, receipt and exchange order (the paper you got if you bought the pass outside of Japan) to the location. The friendly staff there will issue your pass.
Exchange locations are in all major rail stations but a more detailed list can be found here.
  3.  Start using your rail pass! As we mentioned before, the rail pass covers all JR trains so just choose your destination, show your ticket to the ticket agents, and hop on!
We hope you use this information to help you move around Japan when you travel. It's one of the cheapest and fastest ways to do so. Please note that the pass is ONLY available to tourists. Long term residents in Japan cannot purchase the pass.