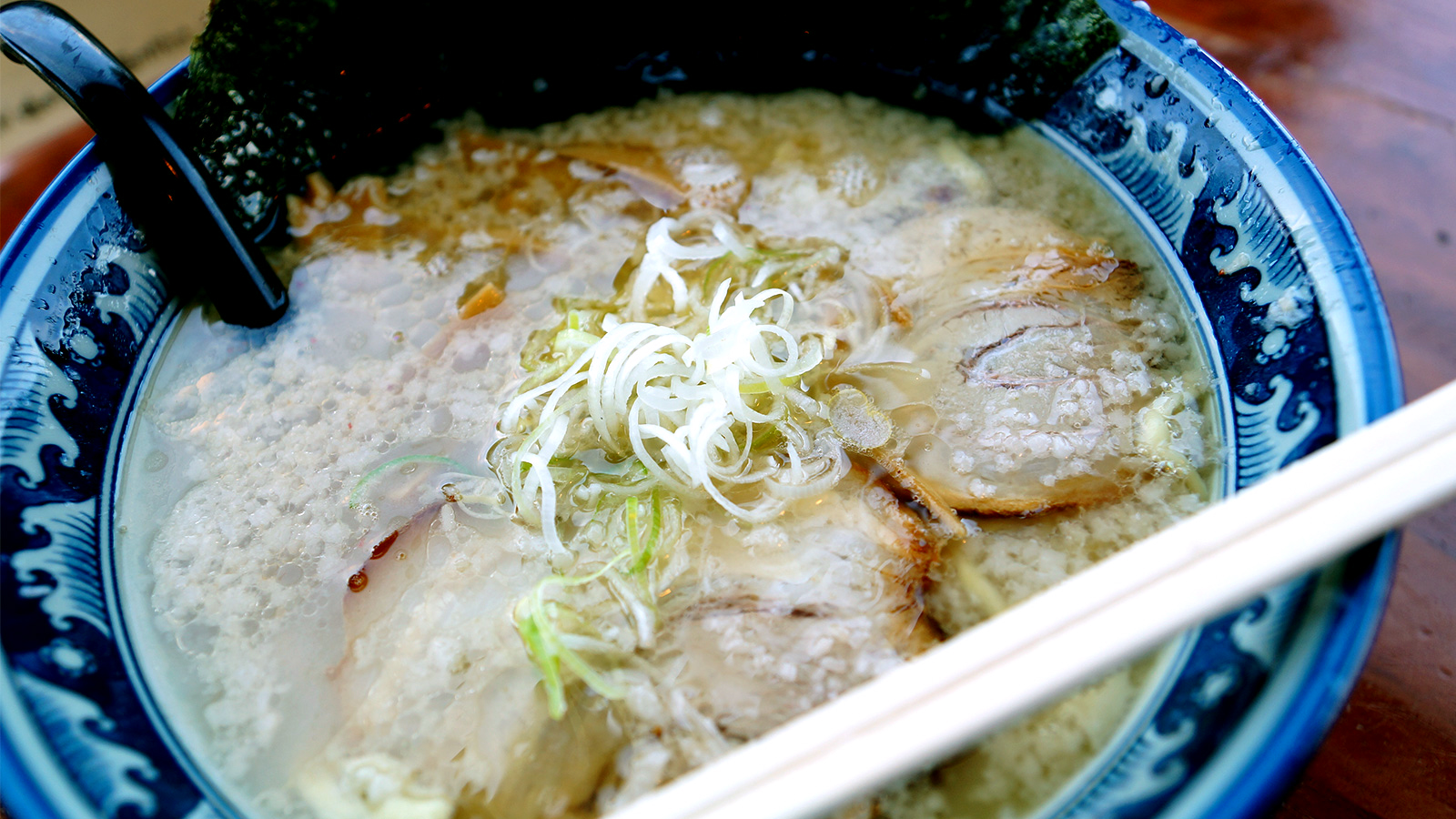 In today's report, I will be talking about a super popular ramen restaurant that I went to in Tagajou City, which is just 30 minutes (15km) east from the center of Sendai city.
It is said that is "Ramen Kura" has so many fans that if it was inside of Sendai city it would easily enter the "TOP5".
It is that "Ramen Kura" which today I will be reporting on!
A ramen shop so popular there's always a queue!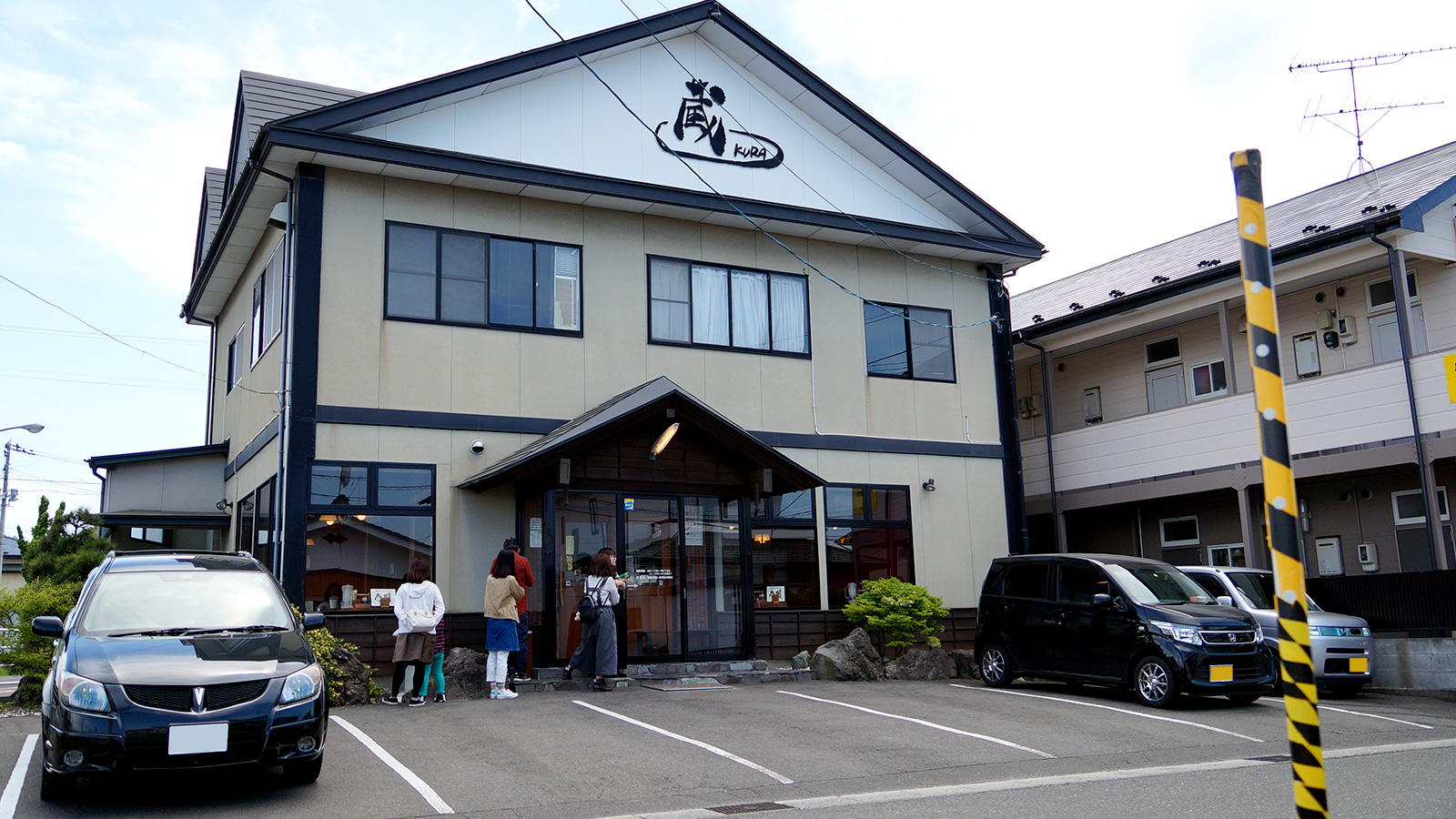 "Ramen Kura" opens at 11:00 in the morning, but on weekends there is a line before the store even opens, as soon as the store opens every seat is taken, it is so popular that people wait, and the queue usually continues until about 3pm.
When I went, I decided to get there early and arrived at 10:30am, but even then, there were several people lining up to enter! But, I was at least early enough to guarantee that I could enter the shop on the first wave, so I rested easy waiting for the shop to open.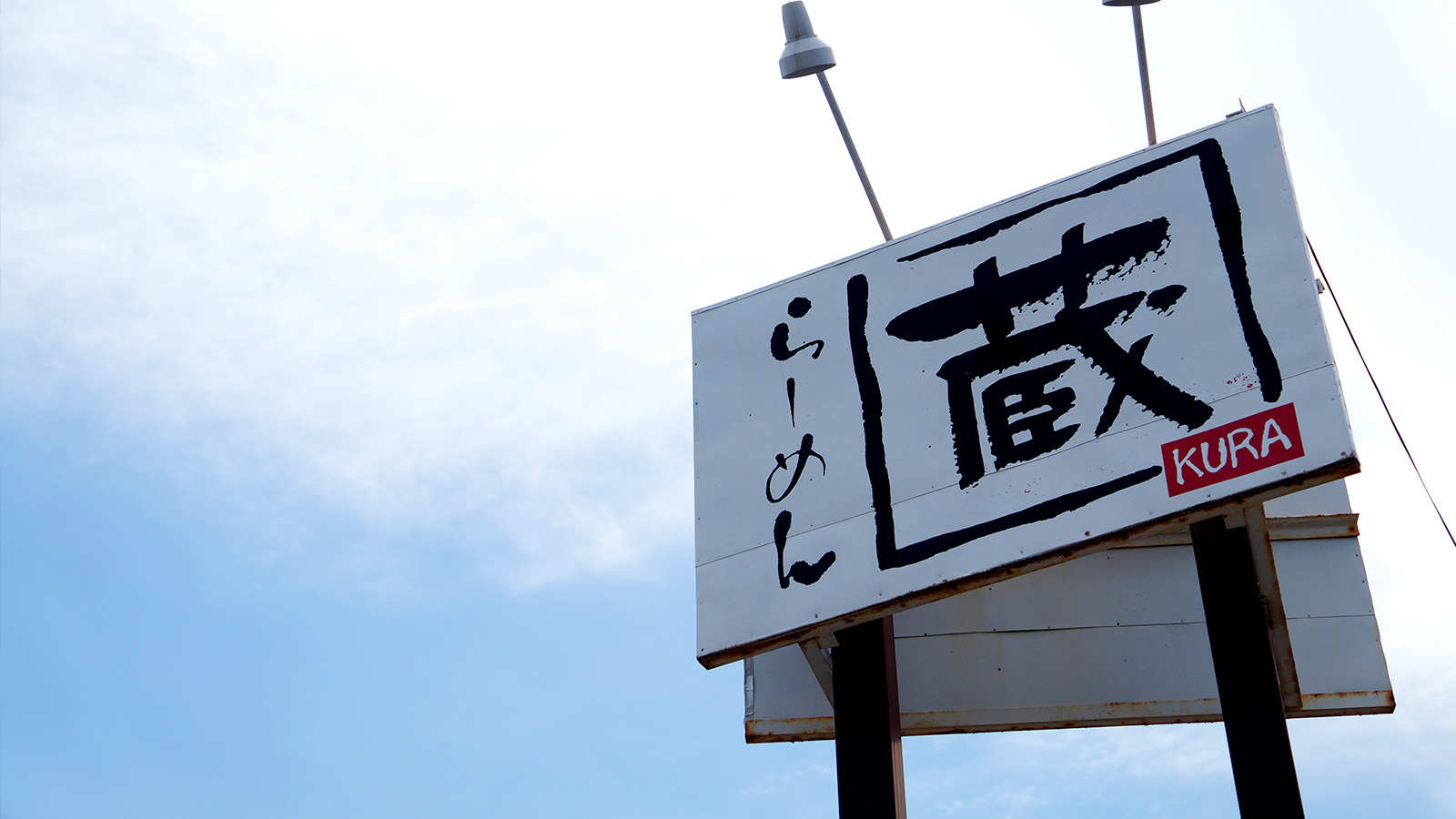 There is a huge, tall sign as a landmark.
The store's recommendation is the "kuratokusei Ramen"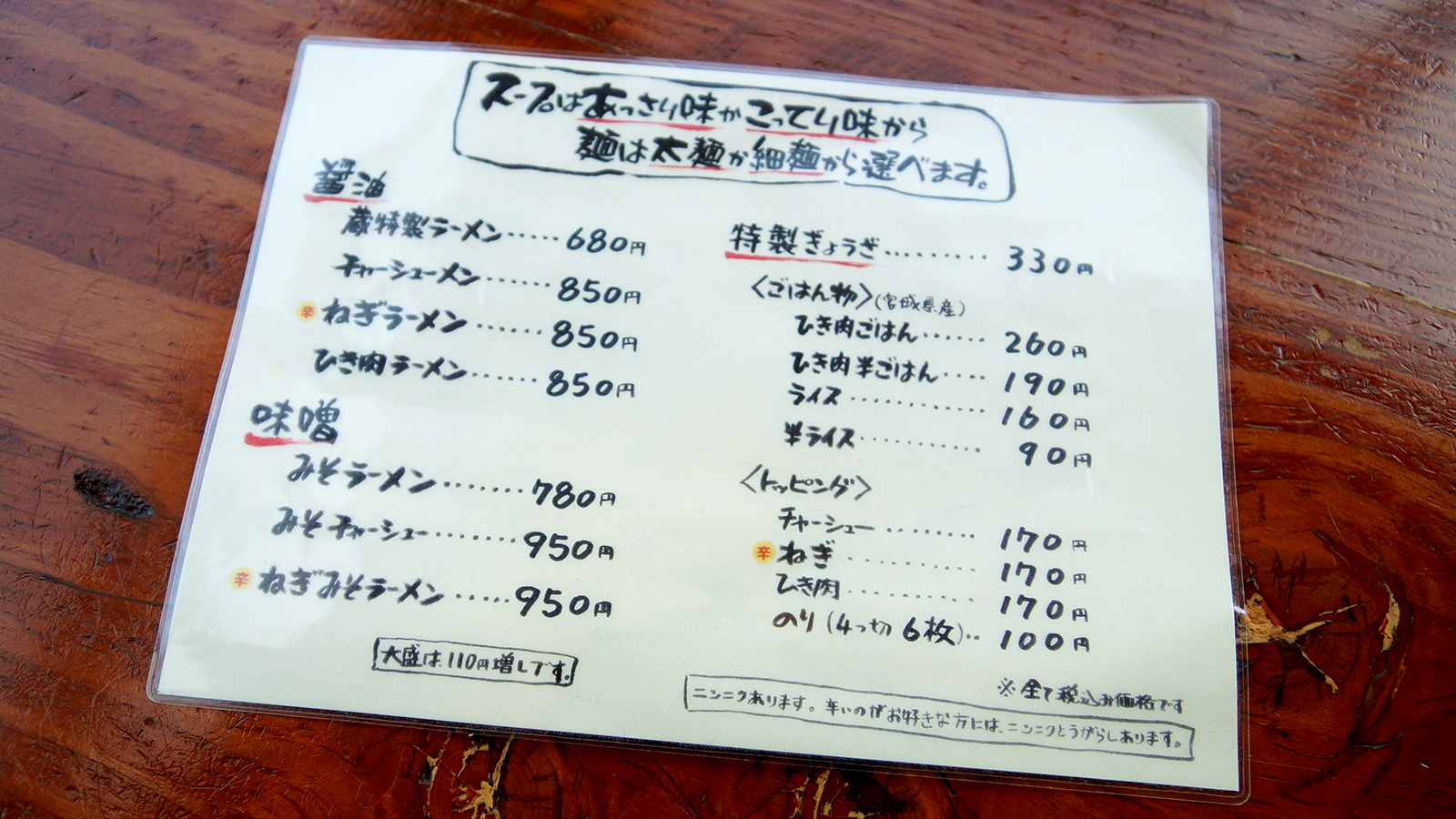 "Ramen Kura's" recommendation, is the "Kuratokusei Ramen 680 yen".
The soup you can choose is either a "lightly flavored" seafood soy sauce or a "Richly flavored "pork-belly base as well the noodles where you are able to choose either thick or thin when you order.
This time I decided to order "Richly flavored with thick noodles".
(The meals are cooked with regards to who orders first so try and order quickly!)
The "looks" and "smell" that arouses the appetite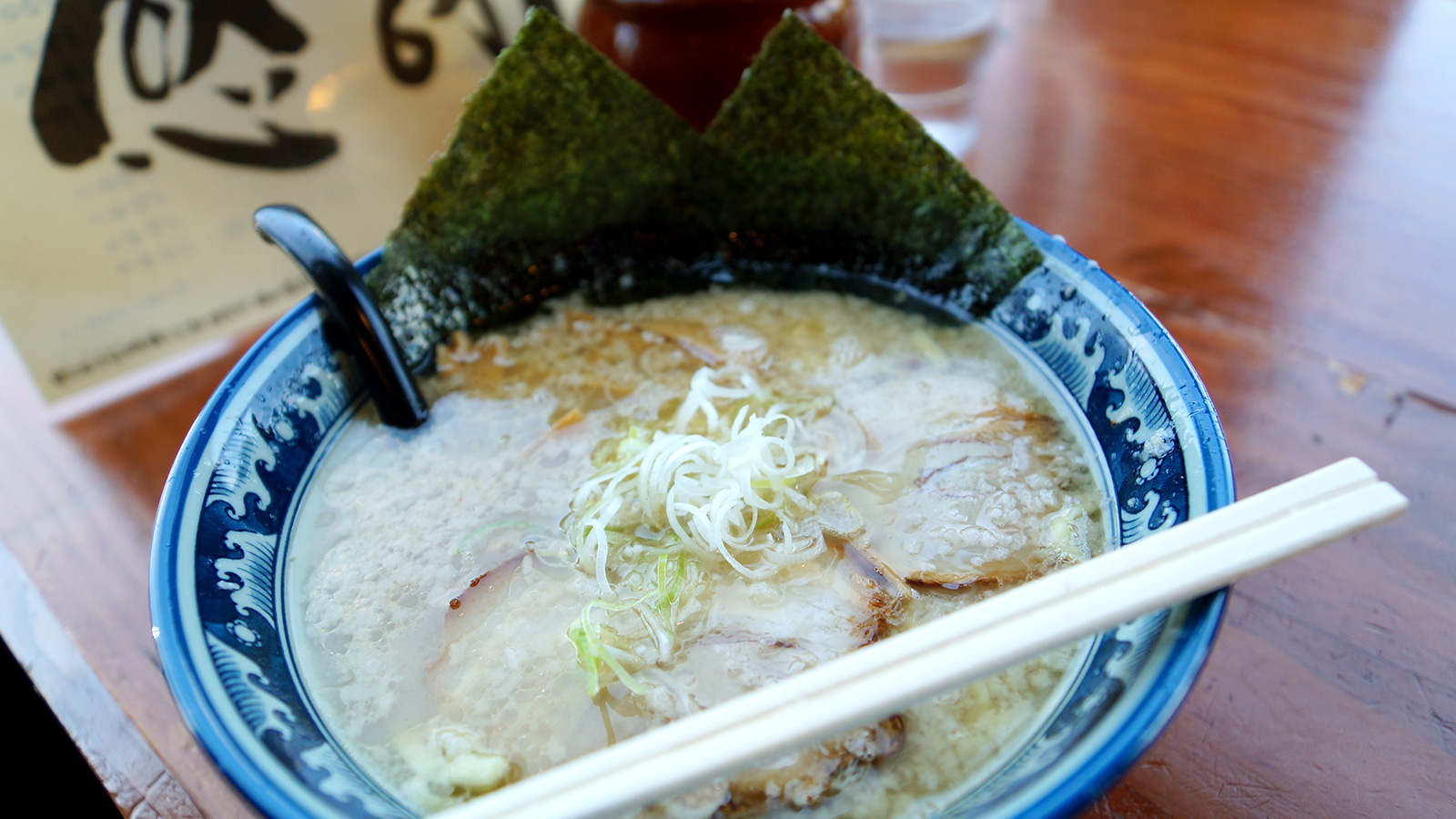 After ordering, as I was staring at the thorough cleaning and tidiness, you could see there were ramen dishes coming out of the kitchen one by one.
They soon brought my order as well, and the "Kuratokusei Ramen" that I couldn't wait for had finally arrived!
Inside the bowl where there was some fat floating at the top, there was roasted pork fillet, bamboo shoots, seaweed and spring onions delicately and beautifully heaped up, coupled with the smell of the pork belly, vegetables and ginger the deliciousness of the dish was already oozing out from the bowl.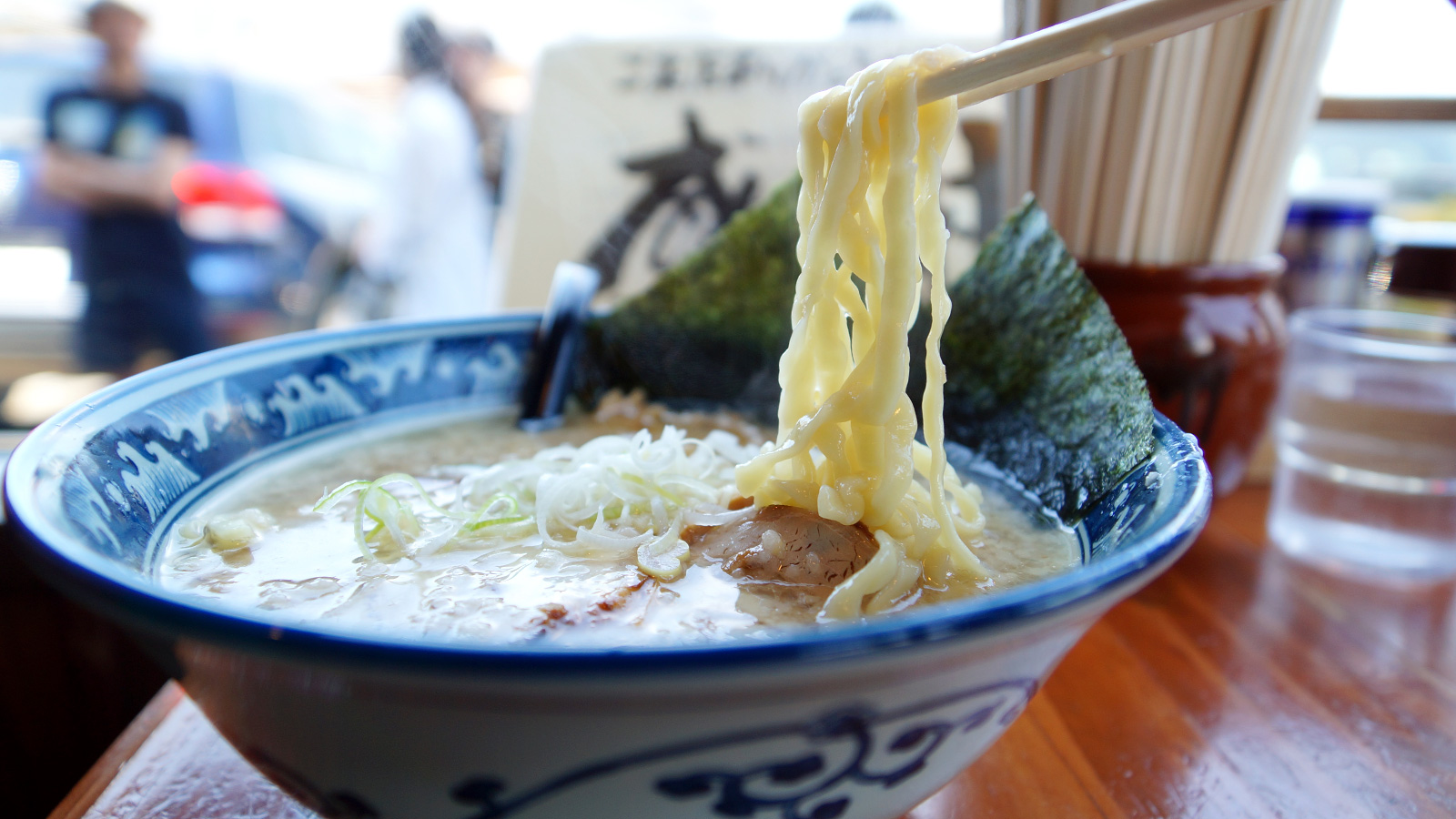 It's been a while since I came to the store so I wondered if I was just living in the moment. I was a little unsure but, after the first mouthful I understood that the uncertainty wasn't needed at all. This is definitely a store that I would recommend visiting.
Summary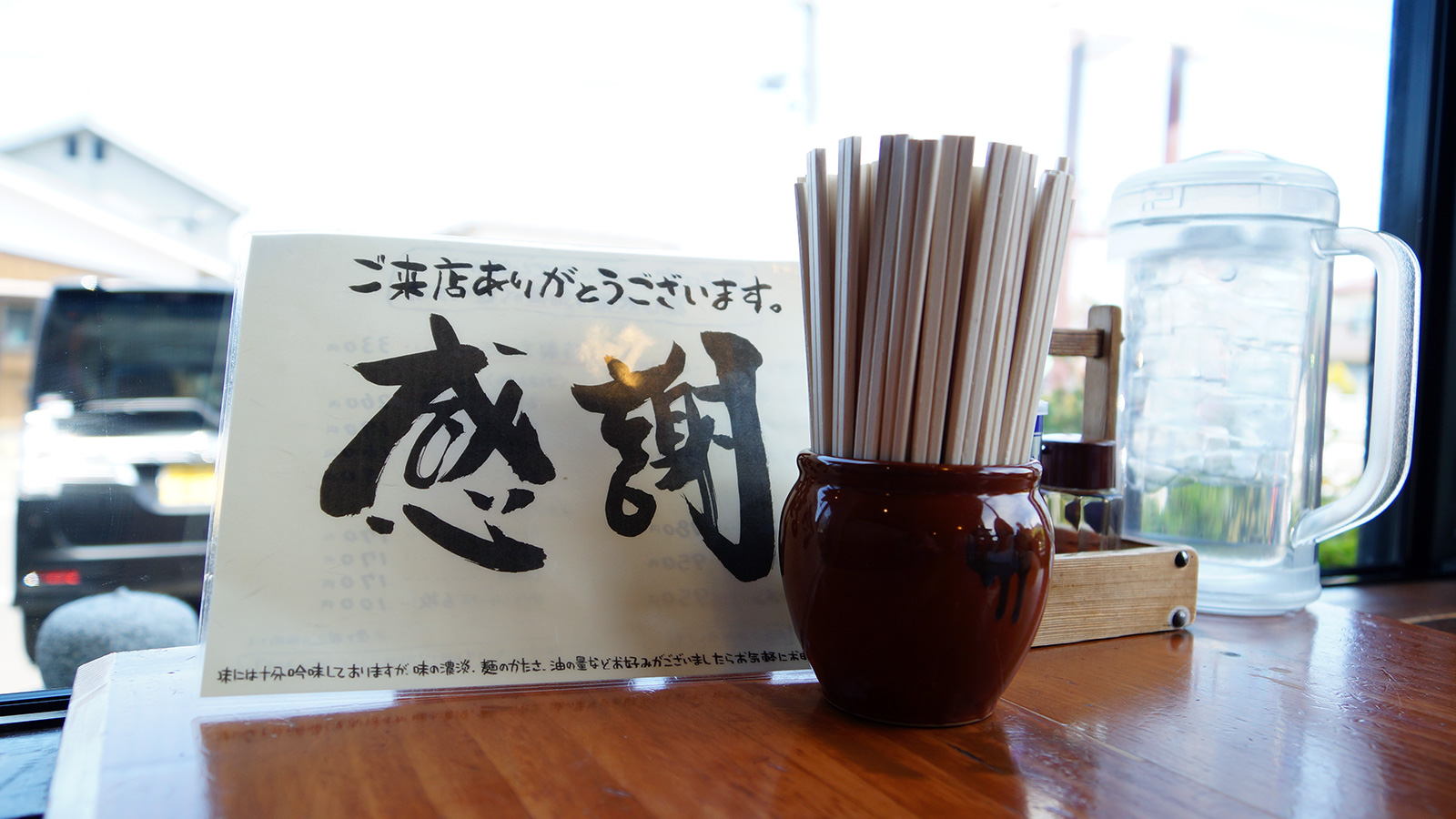 After I finished eating and was leaving the store, as soon as I went outside I saw at least 20 people lining up to enter, seeing this reminded me about just how popular this shop is.
But, the speed at which the ramen leaves the kitchen is quite fast so I don't think you'll be waiting for long before you can enter!
When going to Tagajou from Sendai, on the way there are quite a few leisure spots such as "Sendai Umino-Mori aquarium" or "Mitsui Outlet Park Sendai Port", if you go just a little further than those, please go and visit "Ramen Kura" and try the "Kuratokusei Ramen" just once!
—Information—
Ramen Kura
Telephone:022-365-3681
Address: Miyagi-ken, Tagajou-shi, Oshiro, 5-chome-2-47
Open Hours:11:00~19:30(When the soup runs out)
Closed days: Tuesday / 4 days a month
Car-Park space: 18 spaces (free)