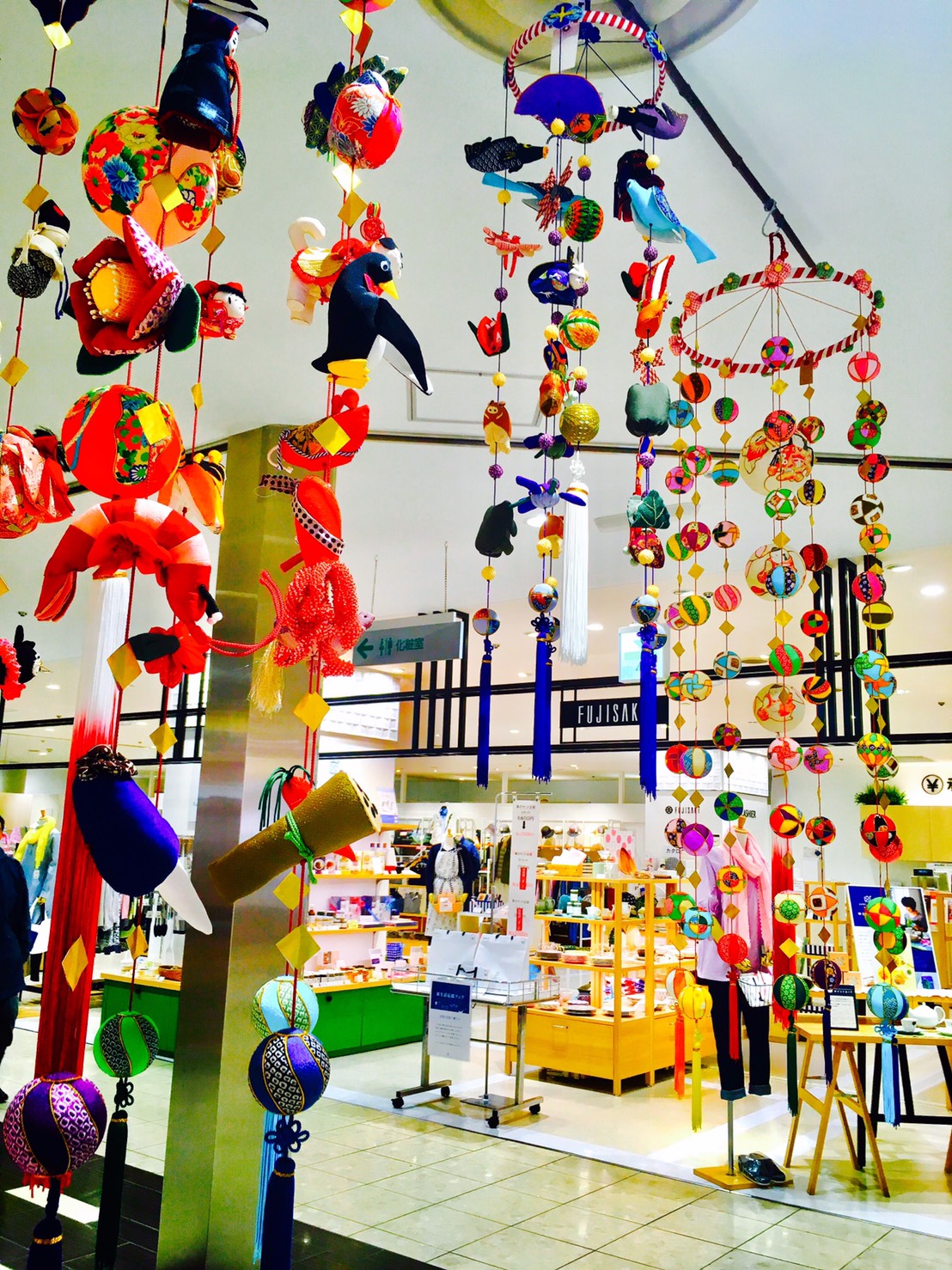 What is Hina Matsuri
In Japan, March starts to mark the turn around from cold winter weather into the beautiful spring season for most places. It holds a special place in the heart of Japanese people. March also is the month in which young girls in Japan are celebrated in a nationally recognized festival called "Hina Matsuri". The festival, also known as the "peach festival", is celebrated by decorating displays of dolls and flowers, from extremely elaborate to small personal displays, as the dolls are said to take all the bad energy directed towards the girls instead.
While many different regions of Japan celebrate the festivities on the same day, most of them have a slightly different way of decorating the dolls and displays. Some places even forgo the dolls altogether and have nicely decorated yarn balls instead. Variation makes this time of year something that's really special to see.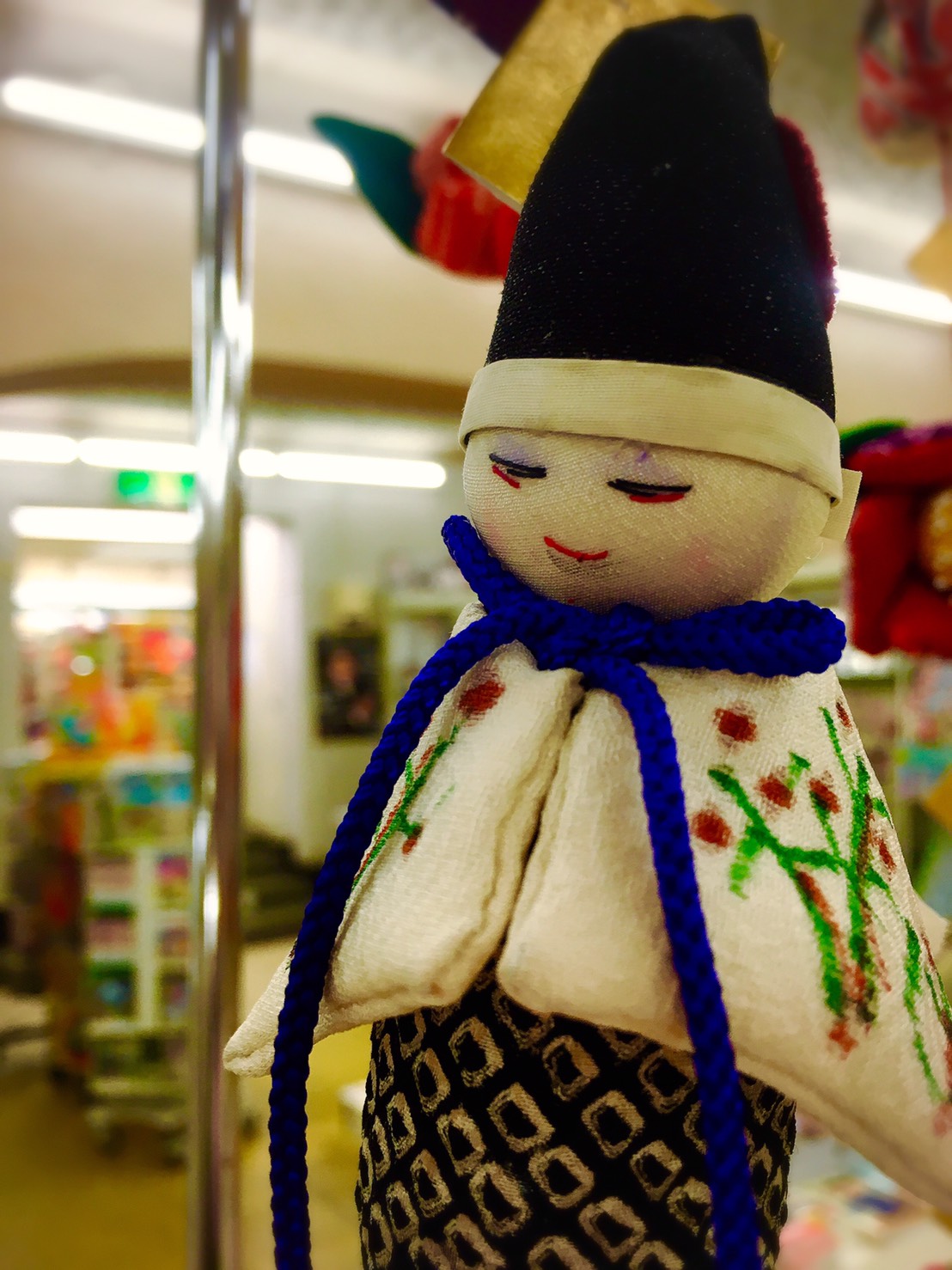 Castle Town Yamagata Hayashi Festival
Yamagata is particularly famous for it's Hina Matsuri celebrations. In the Shichikaicho shopping area of Yamagata City, from the middle of February to the middle of March, the Hayashi festival is held. All fo the shops in the shopping district exhibit dolls that have been handed down through generations.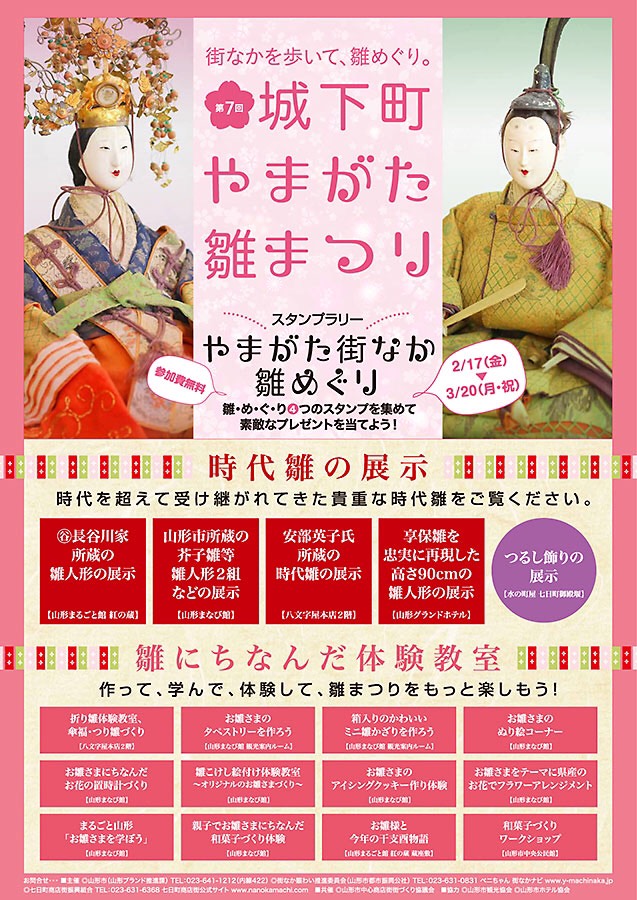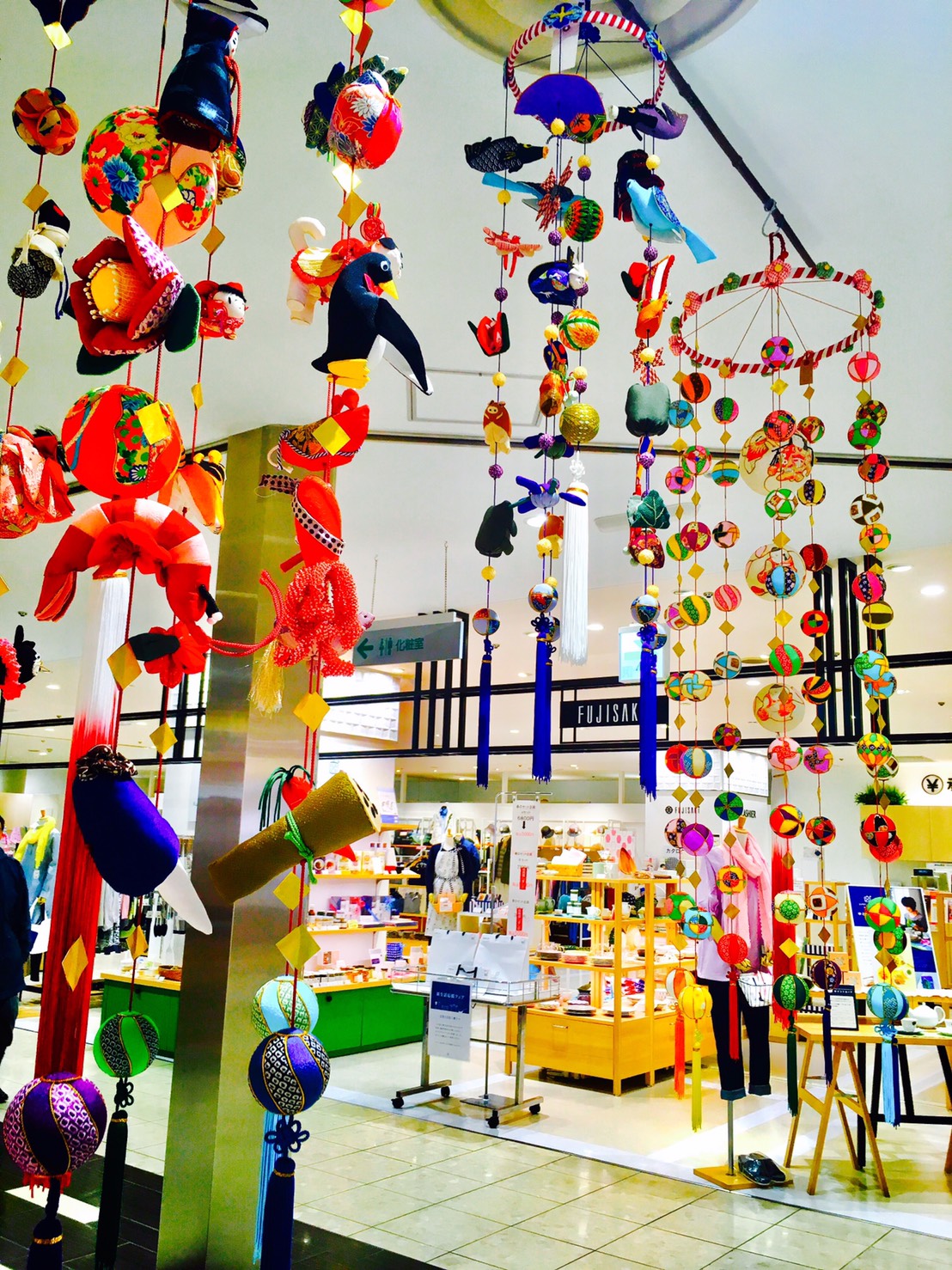 Here and there, too!
The Shichikaicho Shopping Arcade, a 10 minute walk away from Yamagata Station, is also decorated in celebration. Wherever you go around this city you're likely to find decorations celebrating Hina Matsuri, like the ones that were exhibited at the "Hachinohejiya" store below.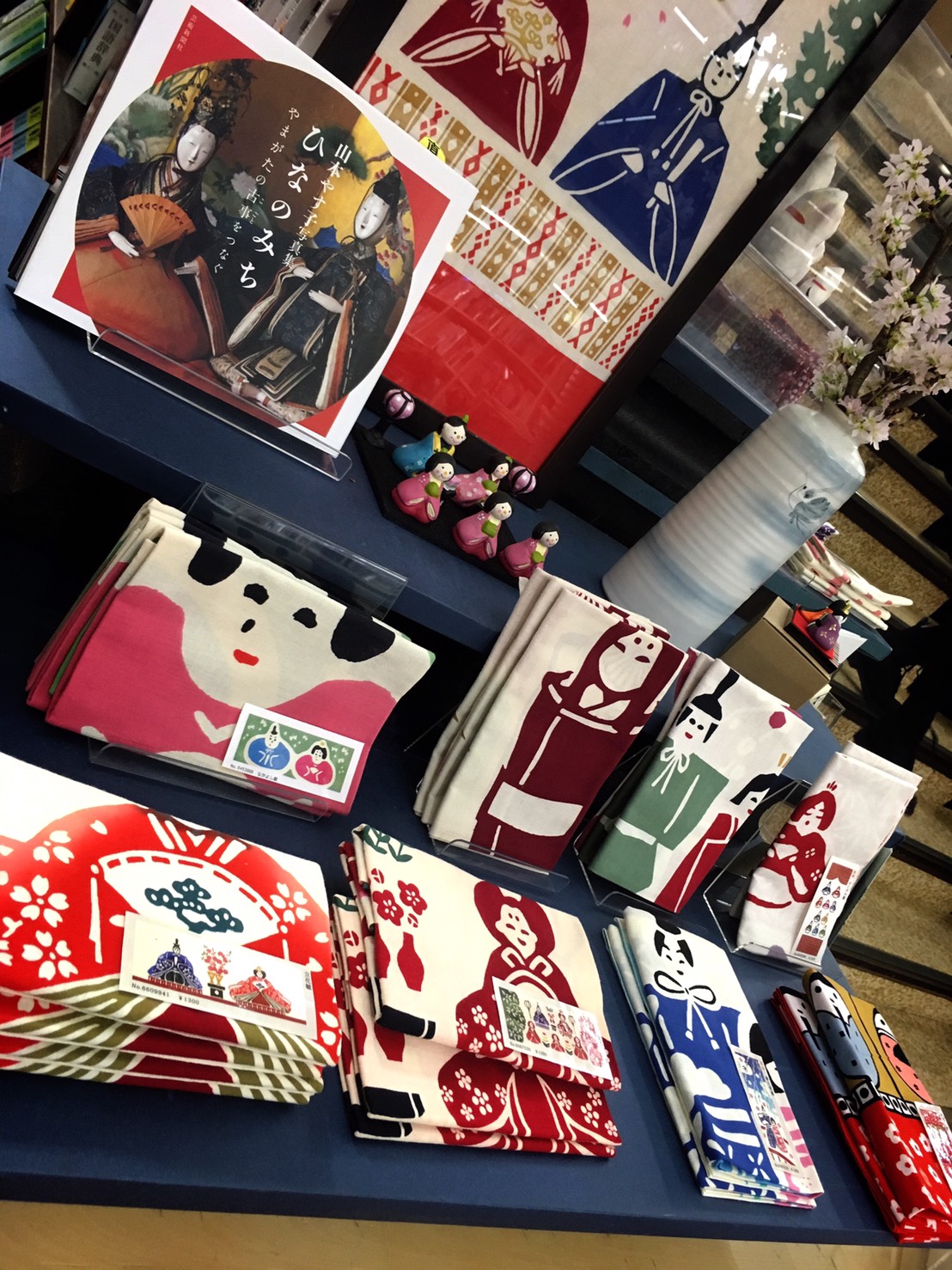 Detailed information
Nanokamachi