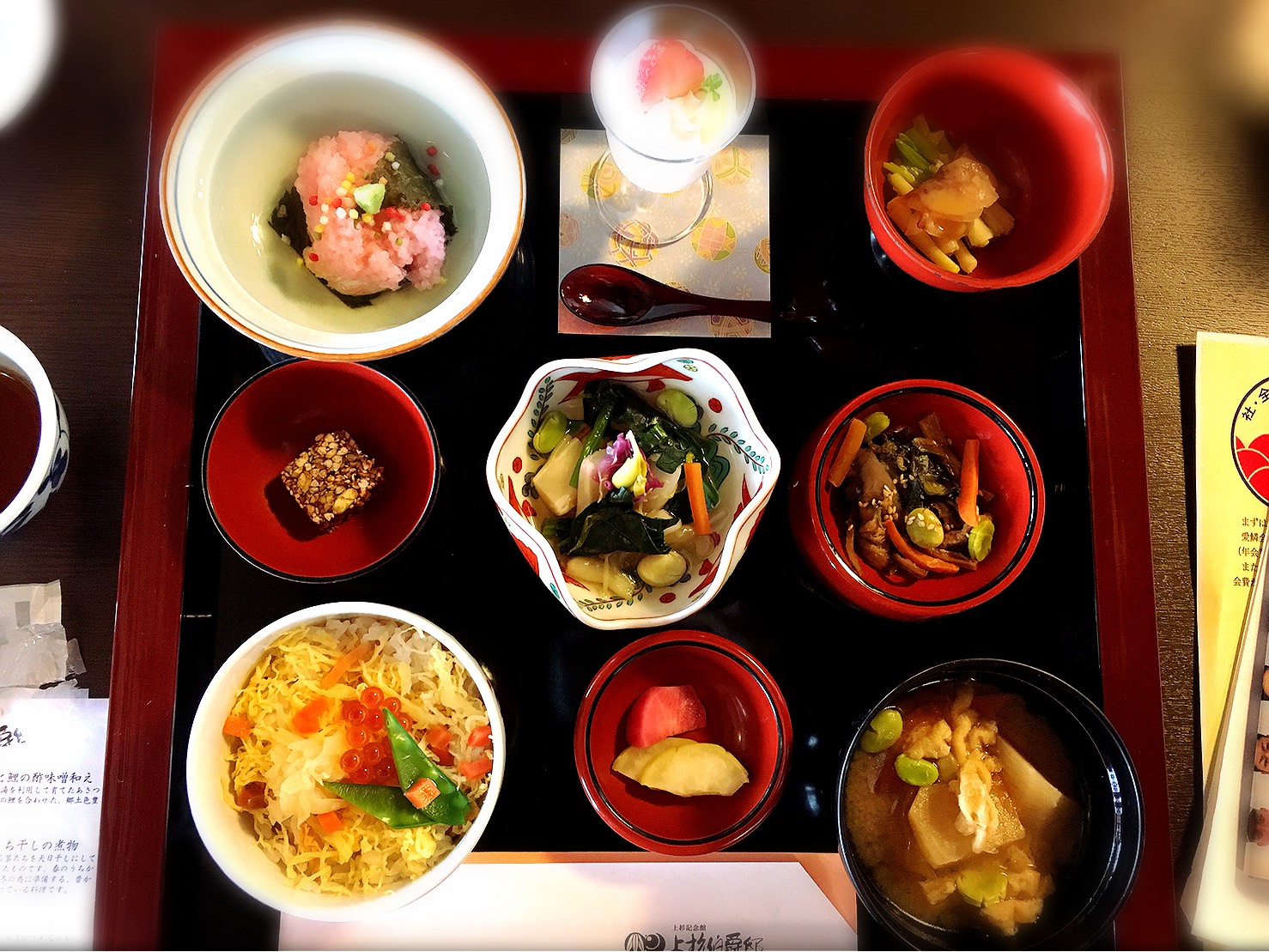 Since spring has officially made itself known in the Tohoku region we though what better way to celebrate than taking you along for a trip to explore the food of Yonezawa, Yamagata prefecture!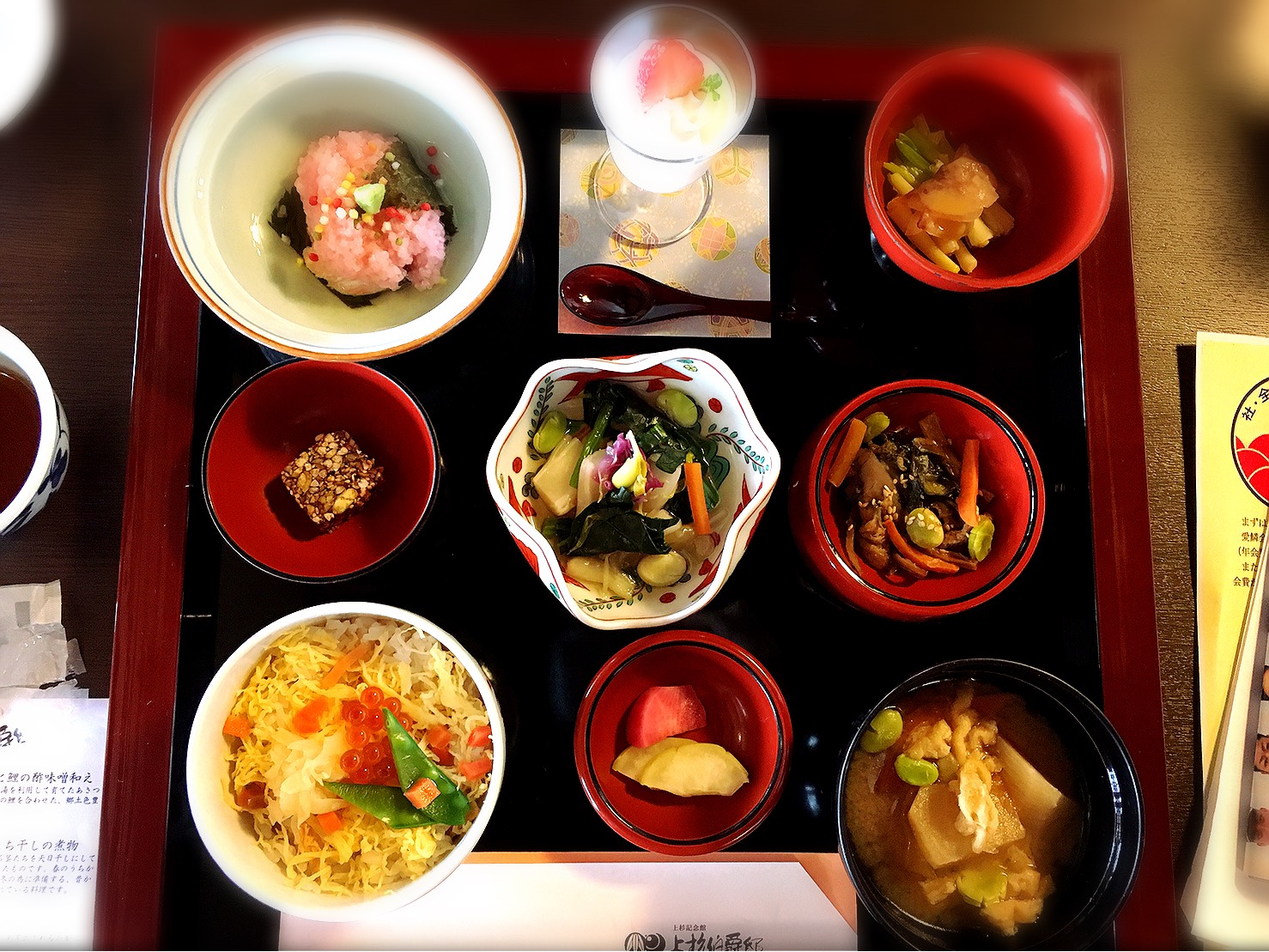 In order to know the whole Yonezawa cuisine, it is recommended to go to  "Uesugi Hakuyaku Mansion.  Donza cuisine is the food that has been passed down through generations!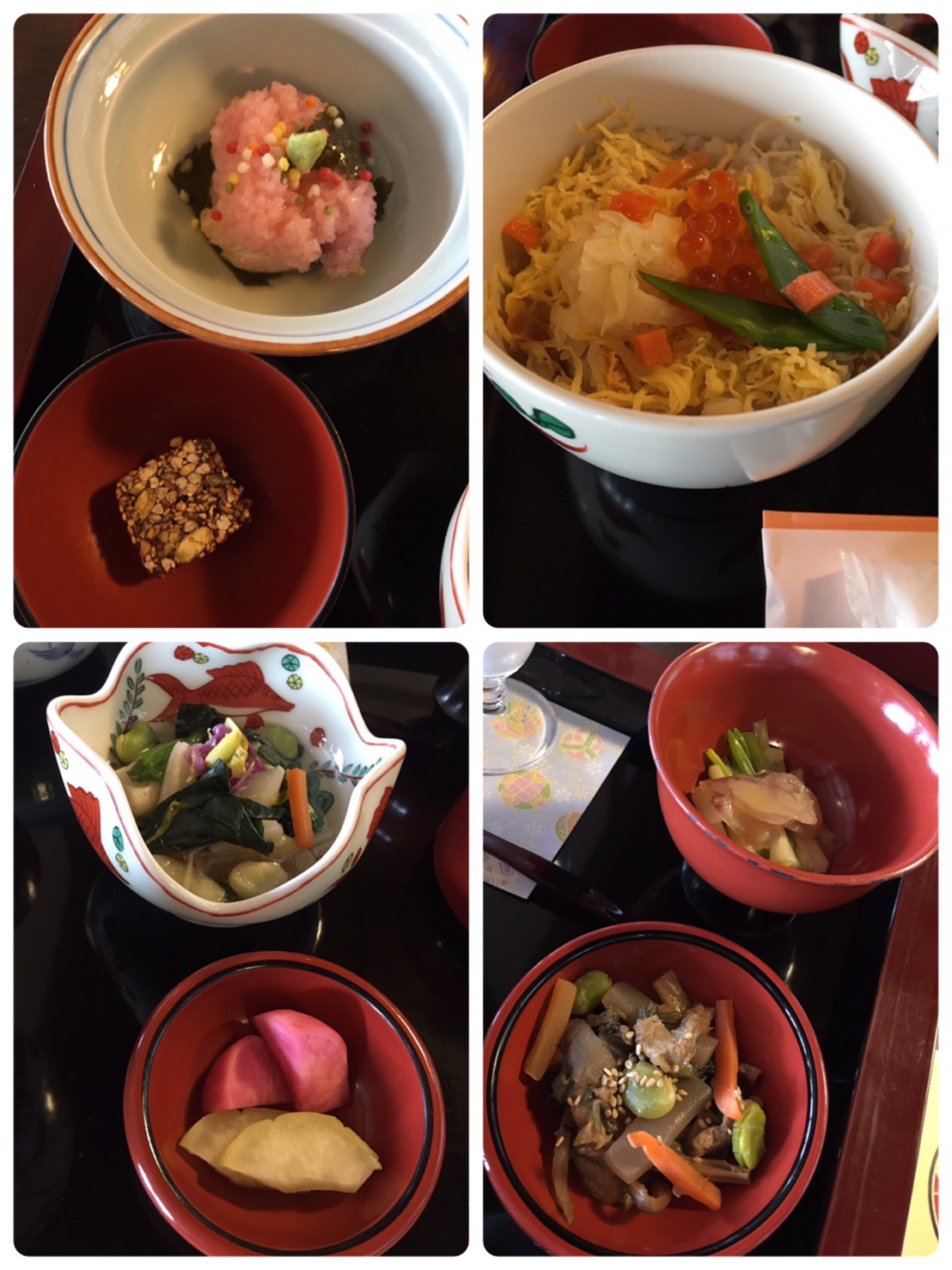 For Chirashi sushi, we use traditional dishes salting (salted salmon).
The cold juice of the snow cherries will surely be served at the ceremonial occasion of Yonezawa. Apple pickles and red pickles are rice pickles peculiar to Yonezawa.
Stewed seasoned dishes are soup stocked in spring and sun dried in stems. Asashiki and carp vinegar miso is able to challenge Yonezawa's special edible carp.
Buckwheat miso can be enjoyed as items harvested at Yonezawa City Nankahara.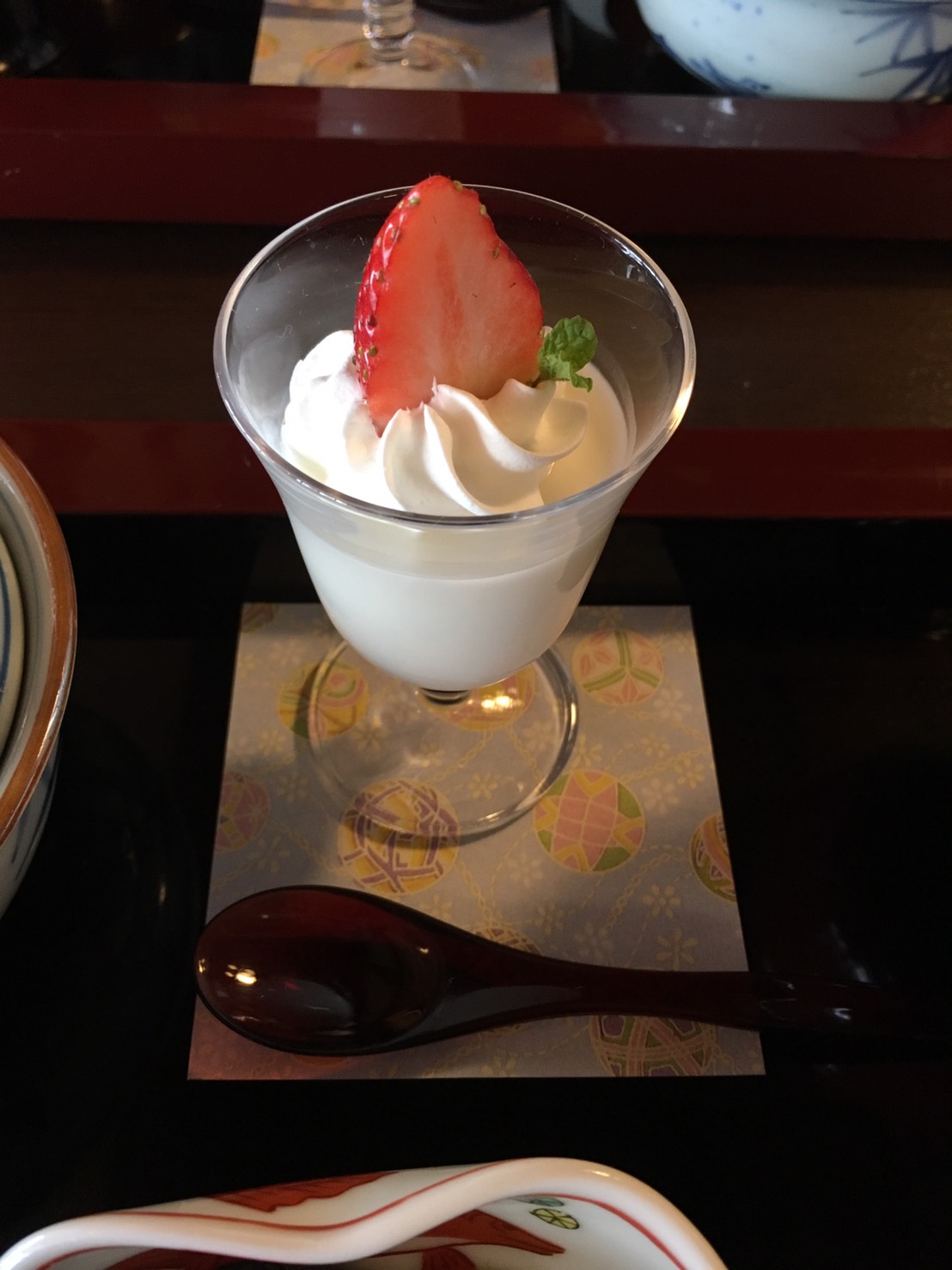 Milk agar is accompanied by strawberries is a specialty of Yonezawa.
Uesugi Hakushaku Mansion
Address: 3-60, Marunouchi Yonezawa-shi, Yamagata Prefecture 992-0052
Opening Hours: 11 am – 8 p.m
Access: 1 hour by train from Yamagata Station, then 10 minutes by taxi from Yonezawa station
マップ: