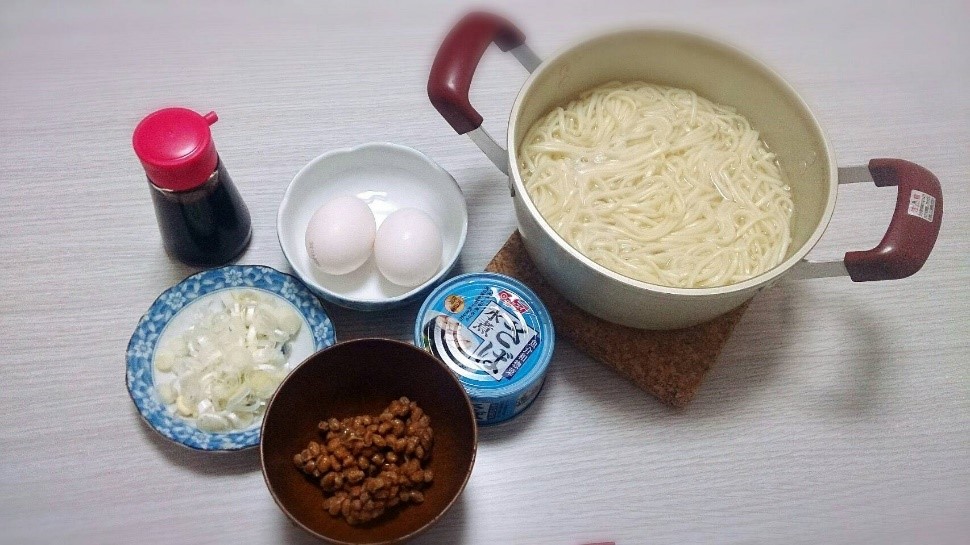 Today, we'll teach you how to make 'Stretchy Udon' from Yamagata.  The name comes from the way of eating it straight from the pot it's cooking it.  Several different regions in Japan have different methods of making this dish.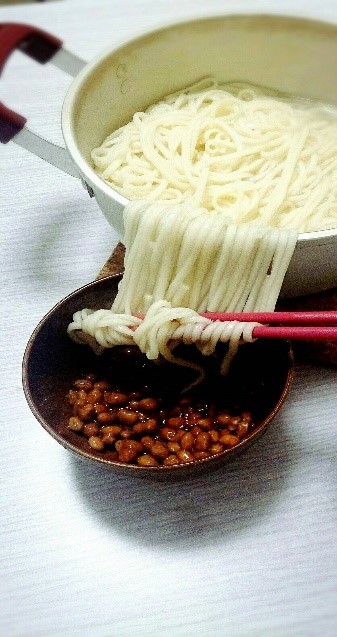 How to make Stretchy Udon
Ingredients
Most Udon is already made for you when you buy it at the store. But if you don't have an Asian foods store near you, you can try to make your own Udon noodles! This is one of our favourite recipes: http://www.justonecookbook.com/udon-noodles/
First  boil enough water to cover the noodles in a pot and put the udon into the water. While the udon is being boiled put the natto into  a bowl and add soy sauce. Lastly dip the udon into the soy natto sauce and you are ready to eat.