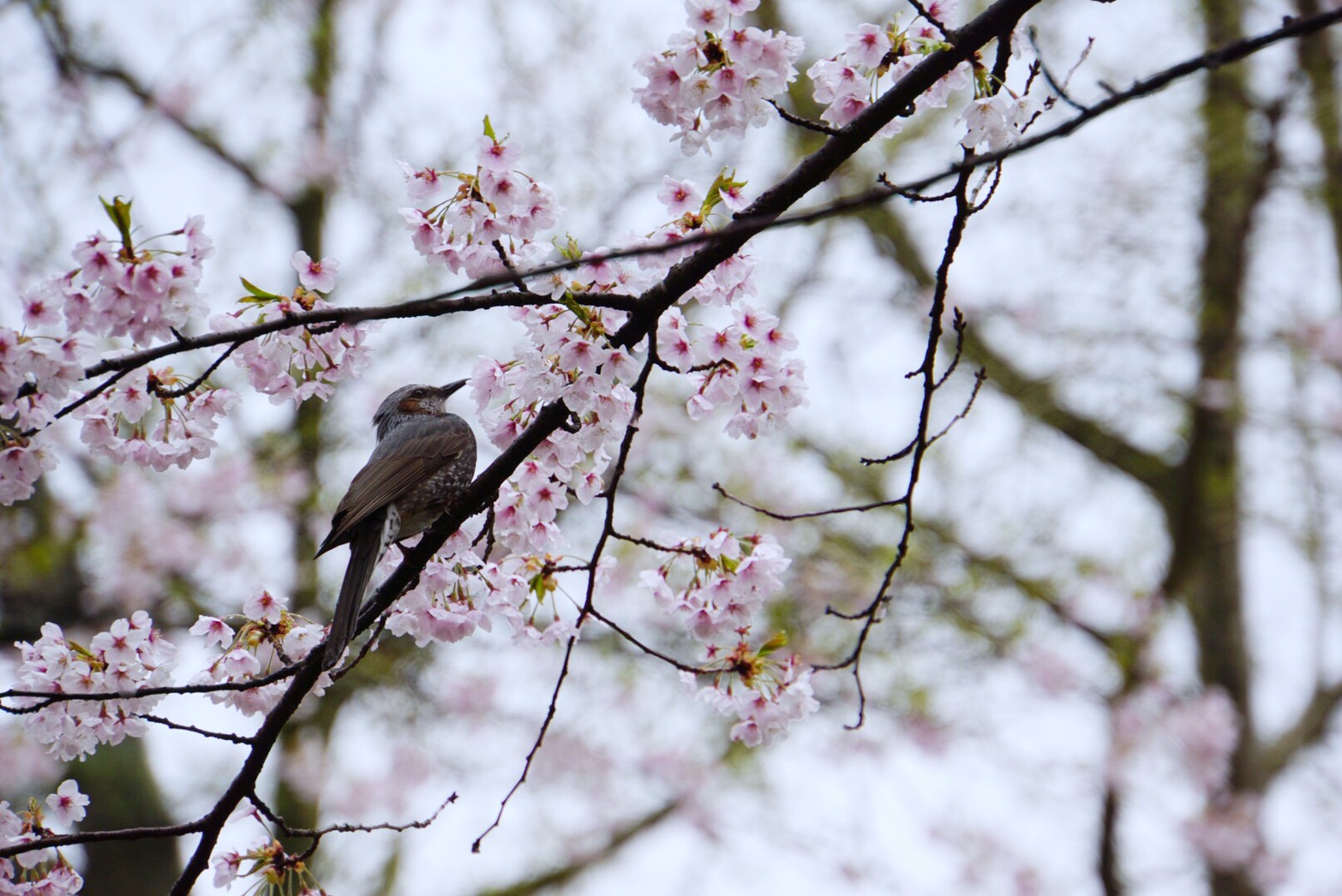 With the sakura finally starting to fall from the trees, the days are starting to become longer in April in Akita prefecture. Avoiding golden week by just a little, I heard there was a festival with sakura as it's main event and went ahead and visited Akita prefecture Akita city's Senshu park.
It was there that I experienced much more than the simple festival I was expected, please let me introduce all of that to you today.
Sakura festival

The main theme of this festival is the sakura. During April almost all of the sakura around Japan has already fallen to the ground but here in Akita the sakura is still quite healthy. During the current year the festival took place from the 19th to the 30th, and at lunch time you're able to see a huge performance as well as listen to folk songs.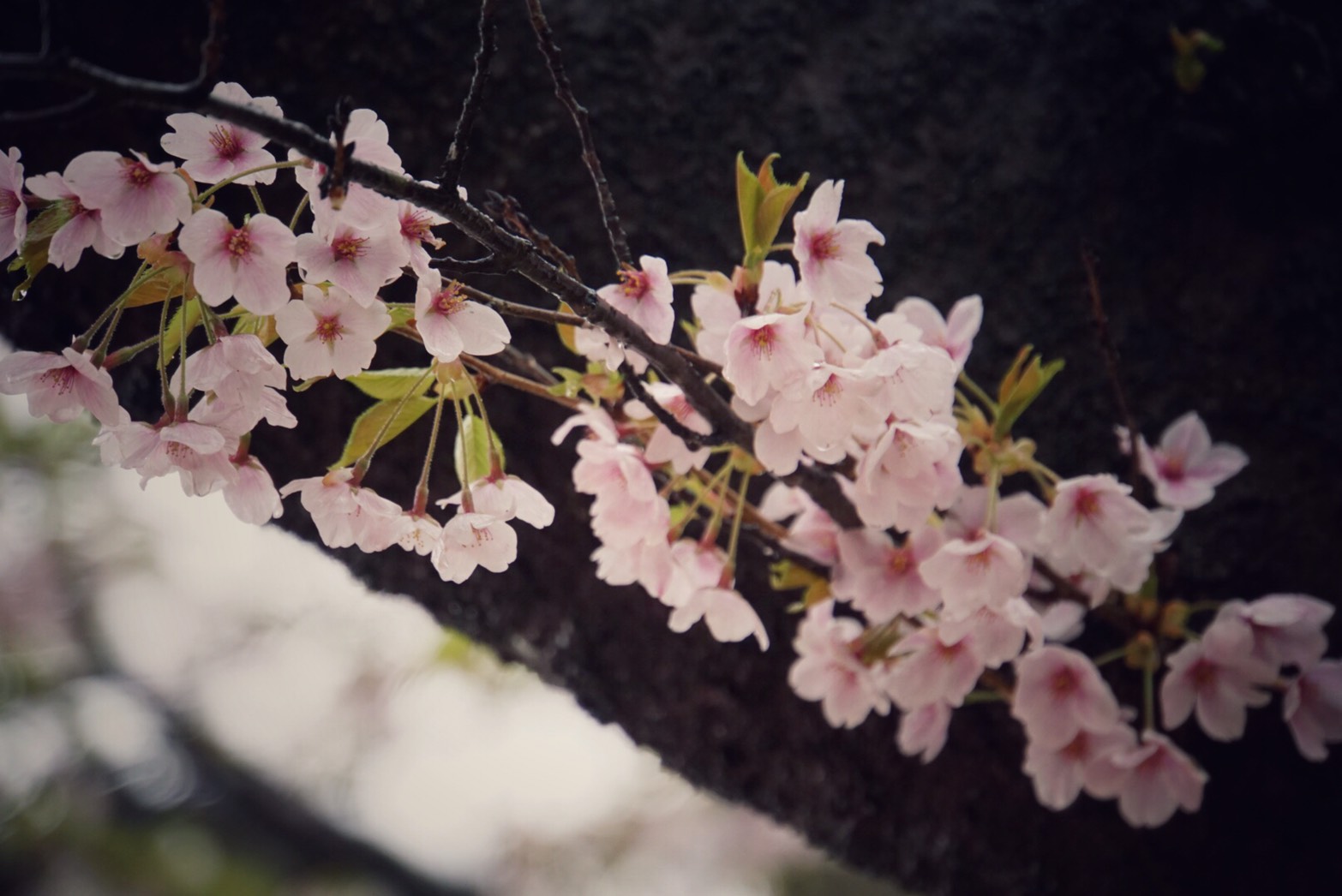 As soon as you arrive at the park, without a moment to spare, you're greeted by various stands of all different colors. With both stands that make you think "This is Japan" and various foreign-style stands as well decorating the park.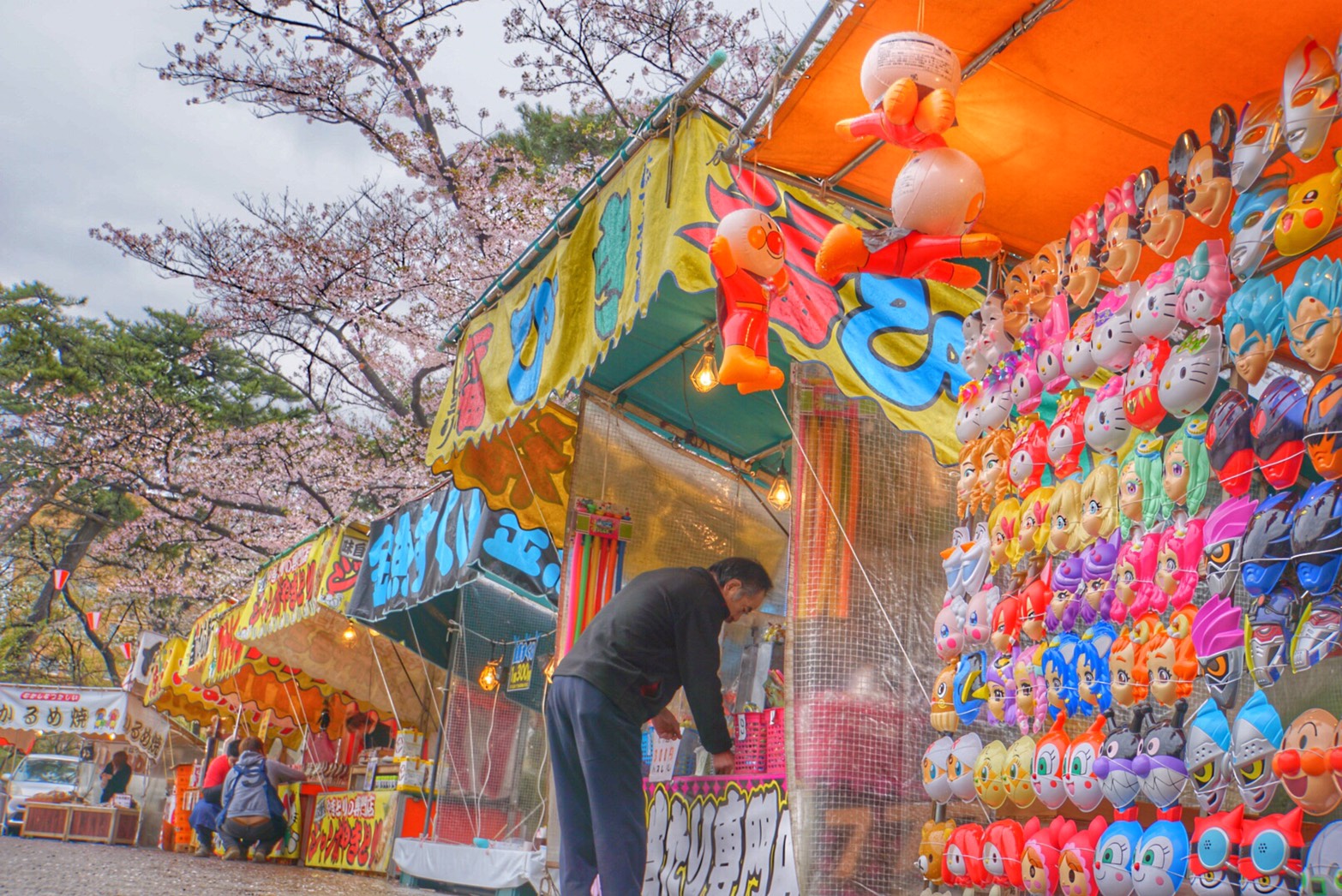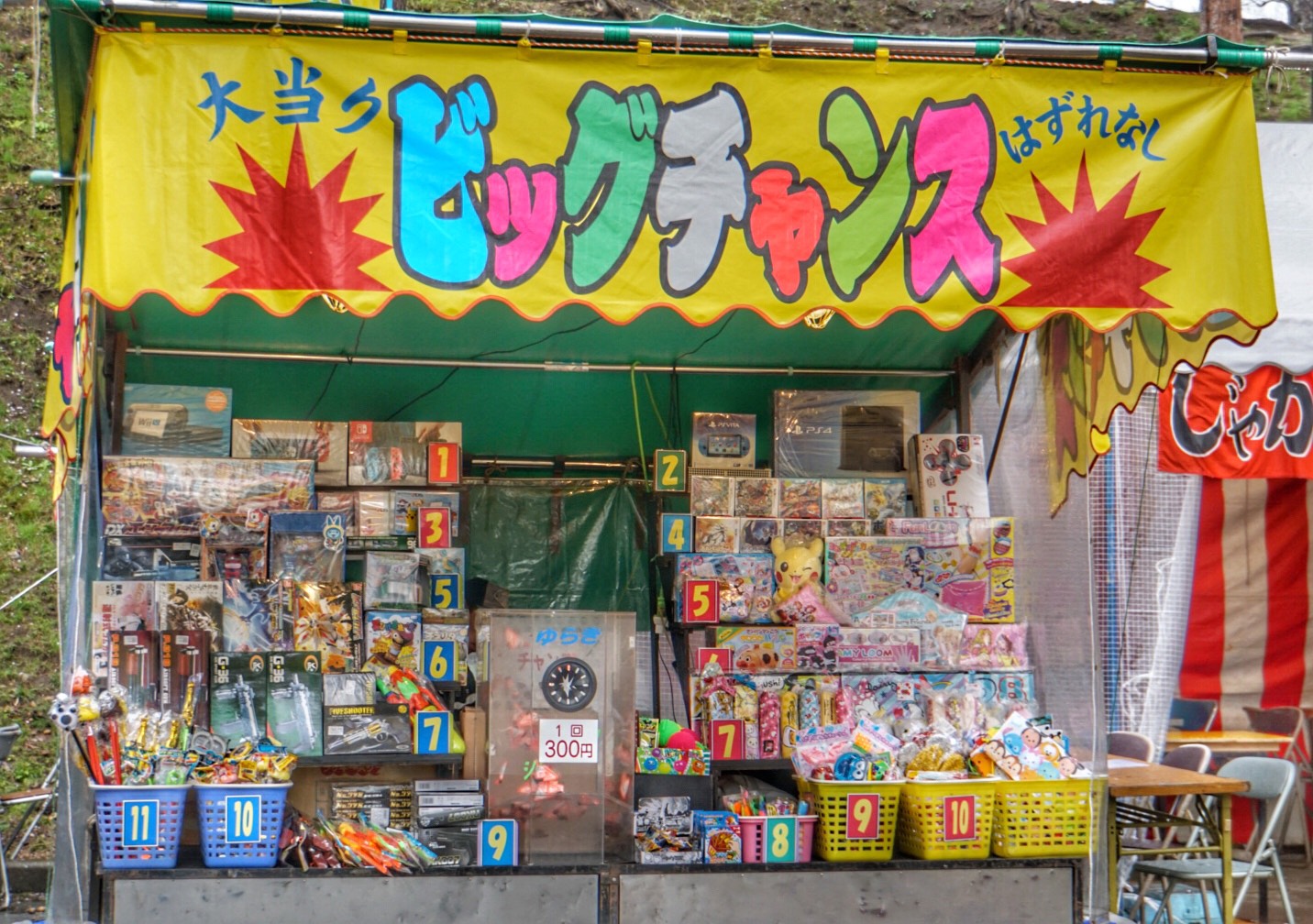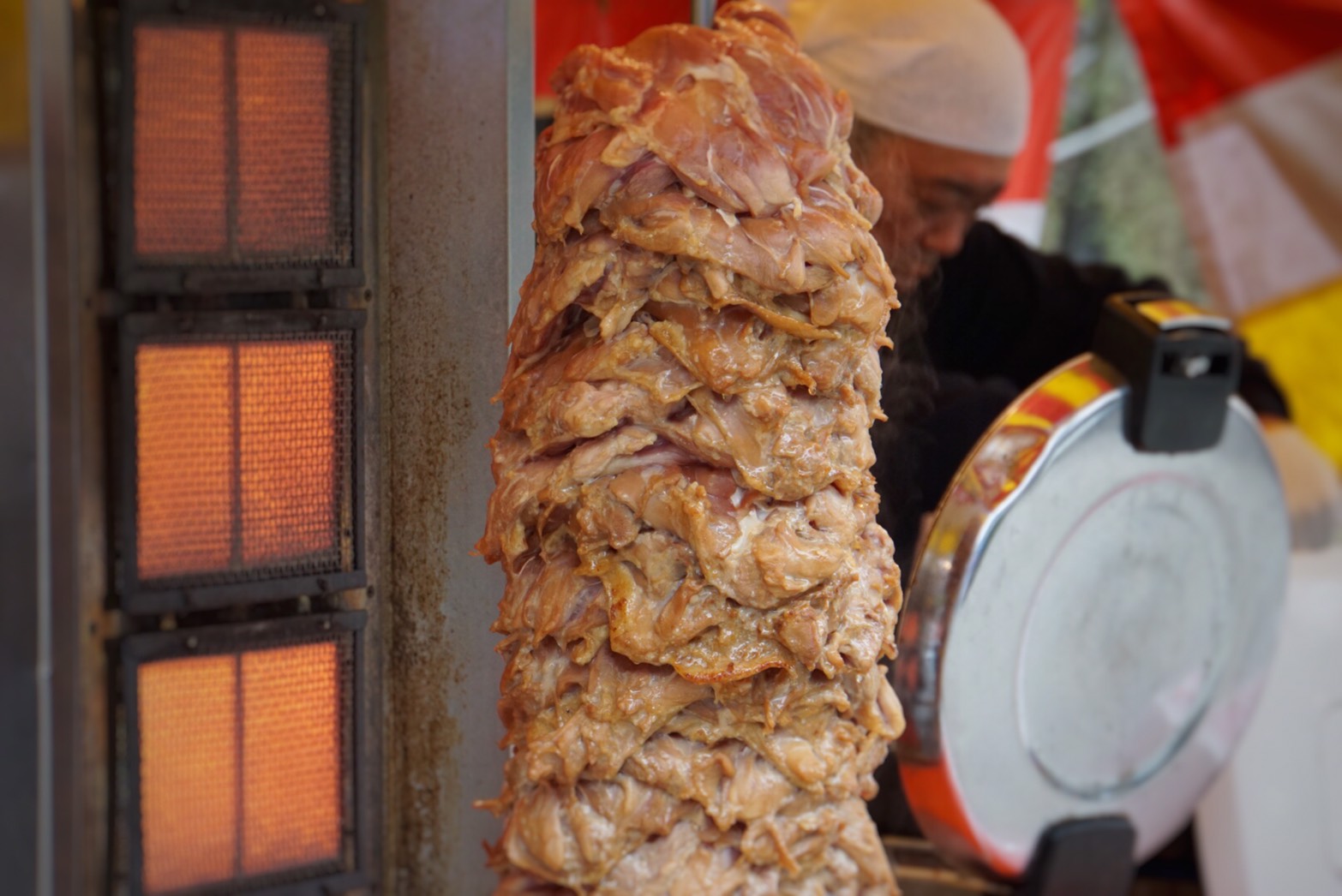 Akita's famous "Babahela Ice"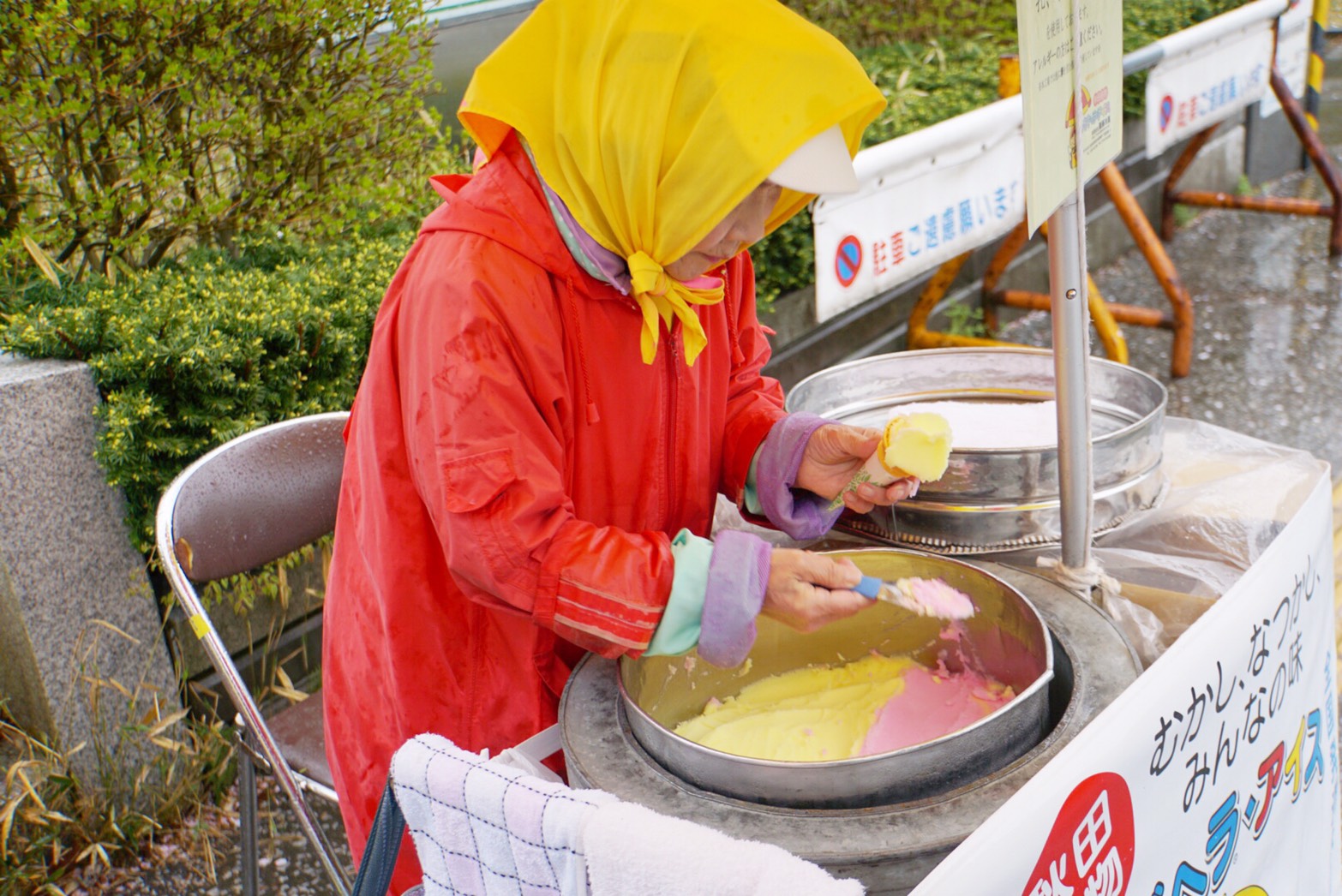 In Akita prefecture there are a lot of famous foods such as Kiritanpo, and sideways yakisoba, but this babahela ice is another one of those famous foods.
The person selling them is always at least more than middle-aged, and uses a spatula to make a flower shaped ice-cream.
In Akita prefecture they use the term "baba" to refer to older-aged women, that is why this Ice-cream is called the "babahela ice".
The taste is of course superb.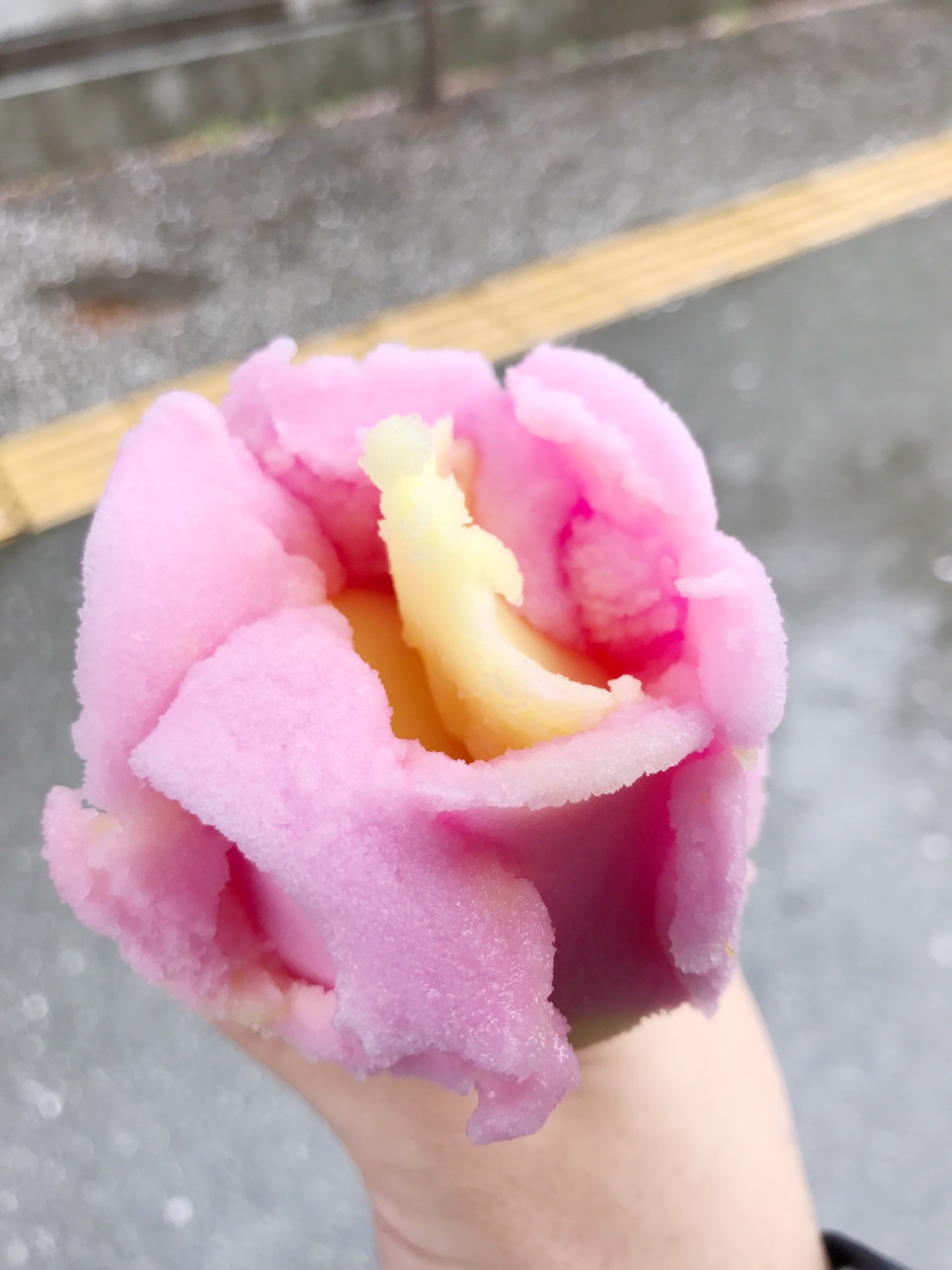 Trying to catch a goldfish
I want to take a careful picture of each and every one of them, I took a walk over to the "Goldfish stand" and decided to try and challenge it for myself.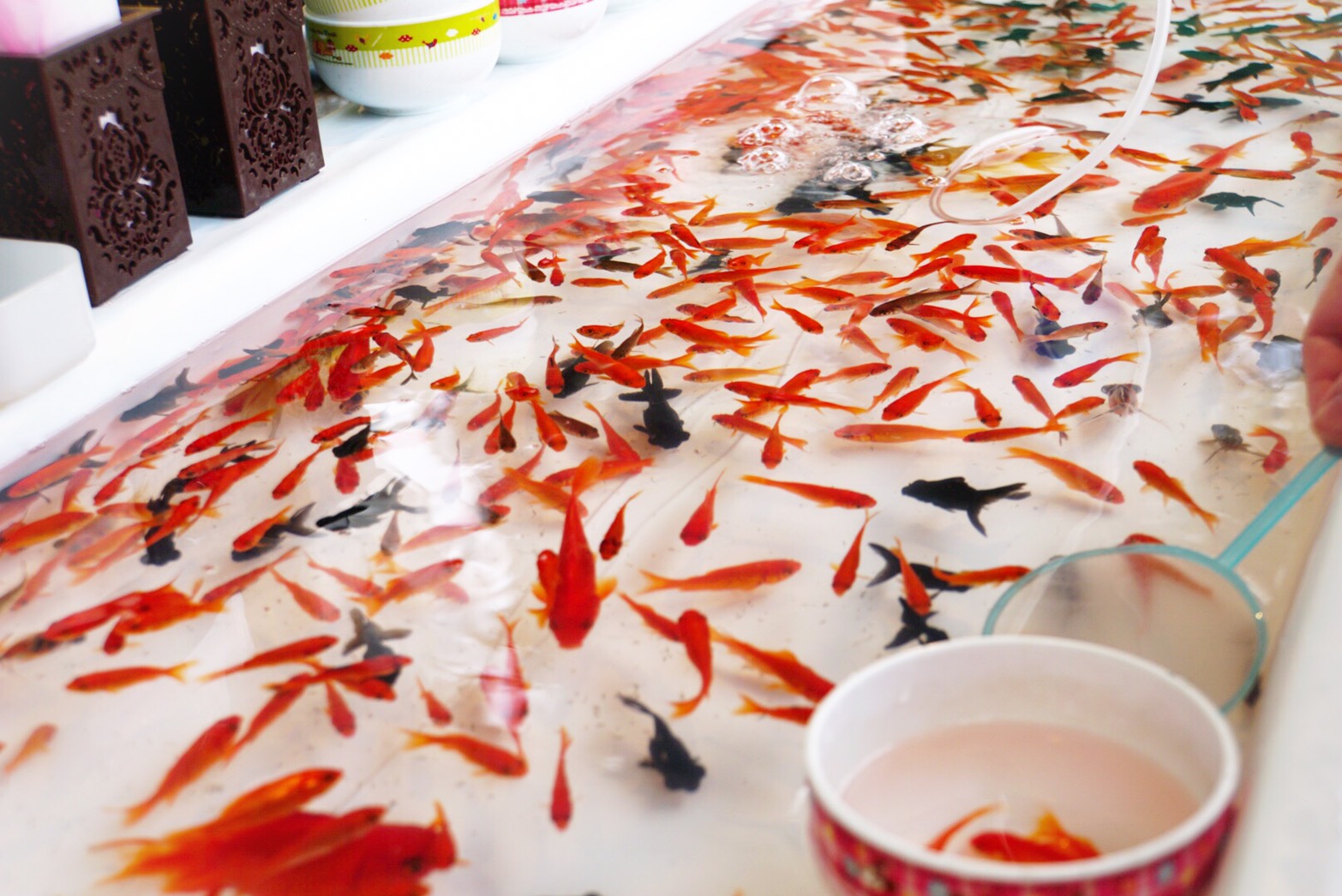 This is a challenge where you attempt to catch a goldfish that are inside a water tank using a very thin piece of paper, you can catch as many as you want until the paper breaks.
Generally, people take the goldfish home to raise for themselves, but if there's for some reason some sort of difficulties with doing that you can simply return them to the water tank.
At a glance it seems very simple, but trying it for your first time I'm sure you'll realize it's a lot harder than it looks.
This time around I relied on the same arm I used in my childhood and was able to catch 7 goldfish.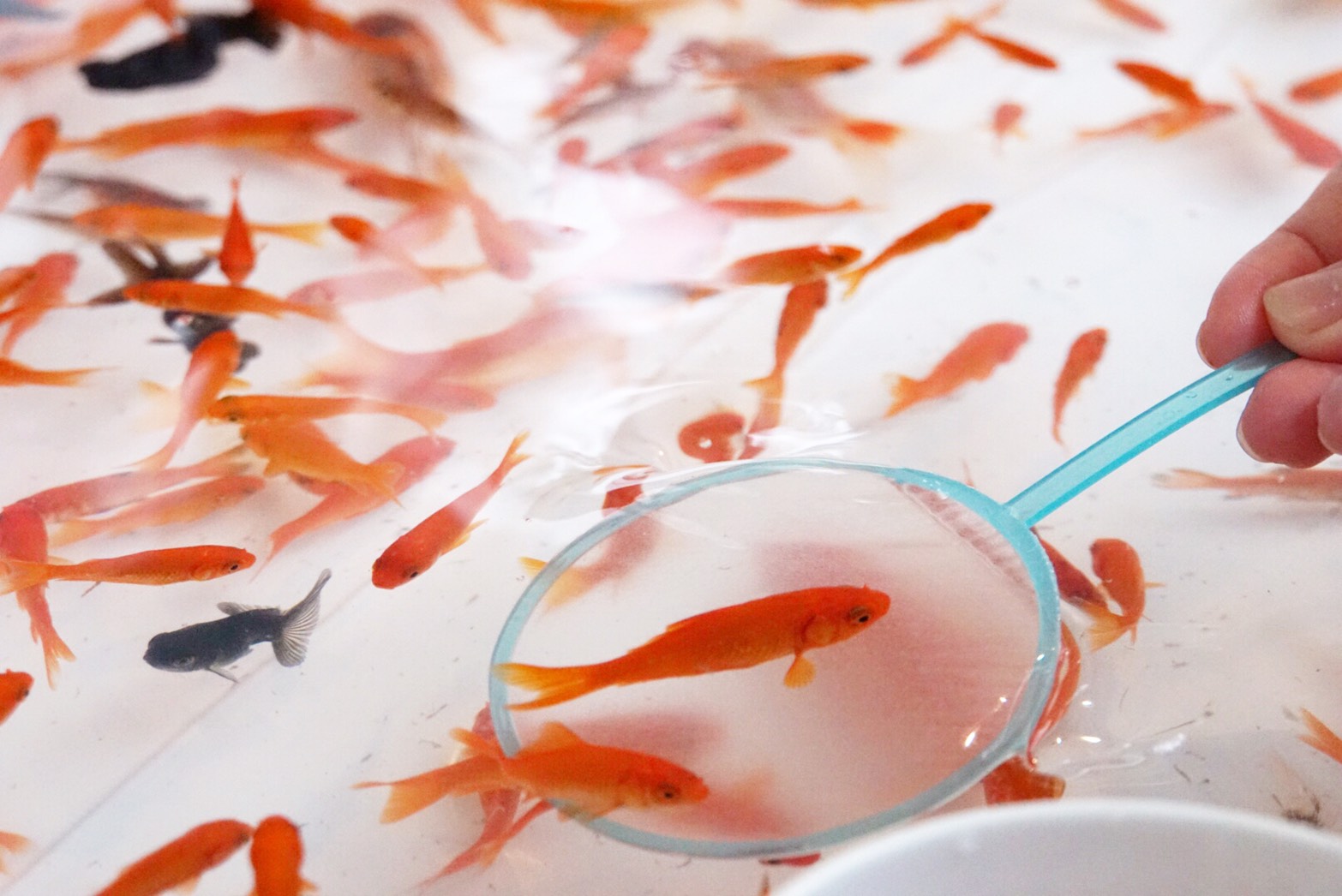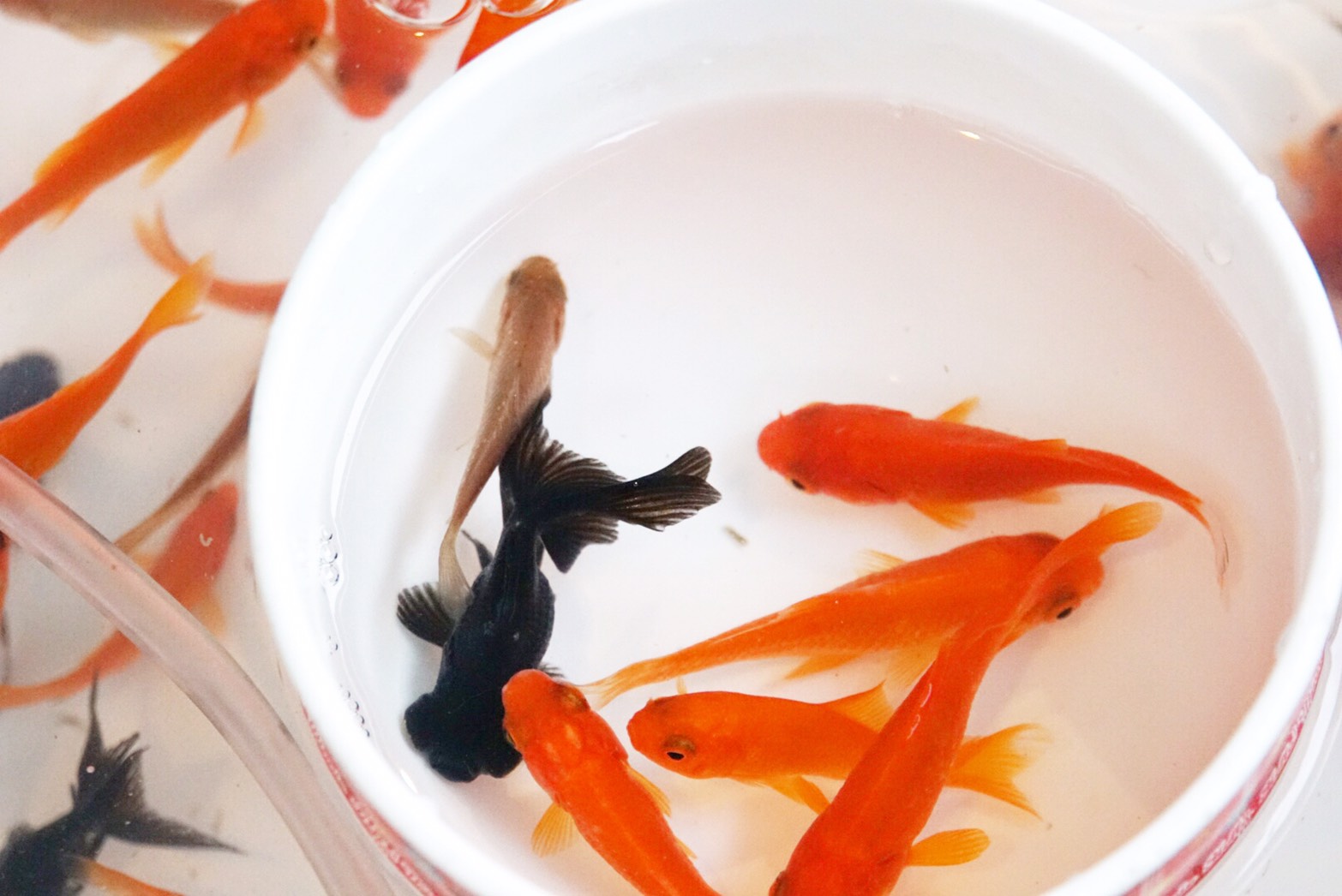 Full of nature

If you go a little while away from where all of the stands are set up, you can enter into an amazingly "Quiet" and "Japanese" area full of nature.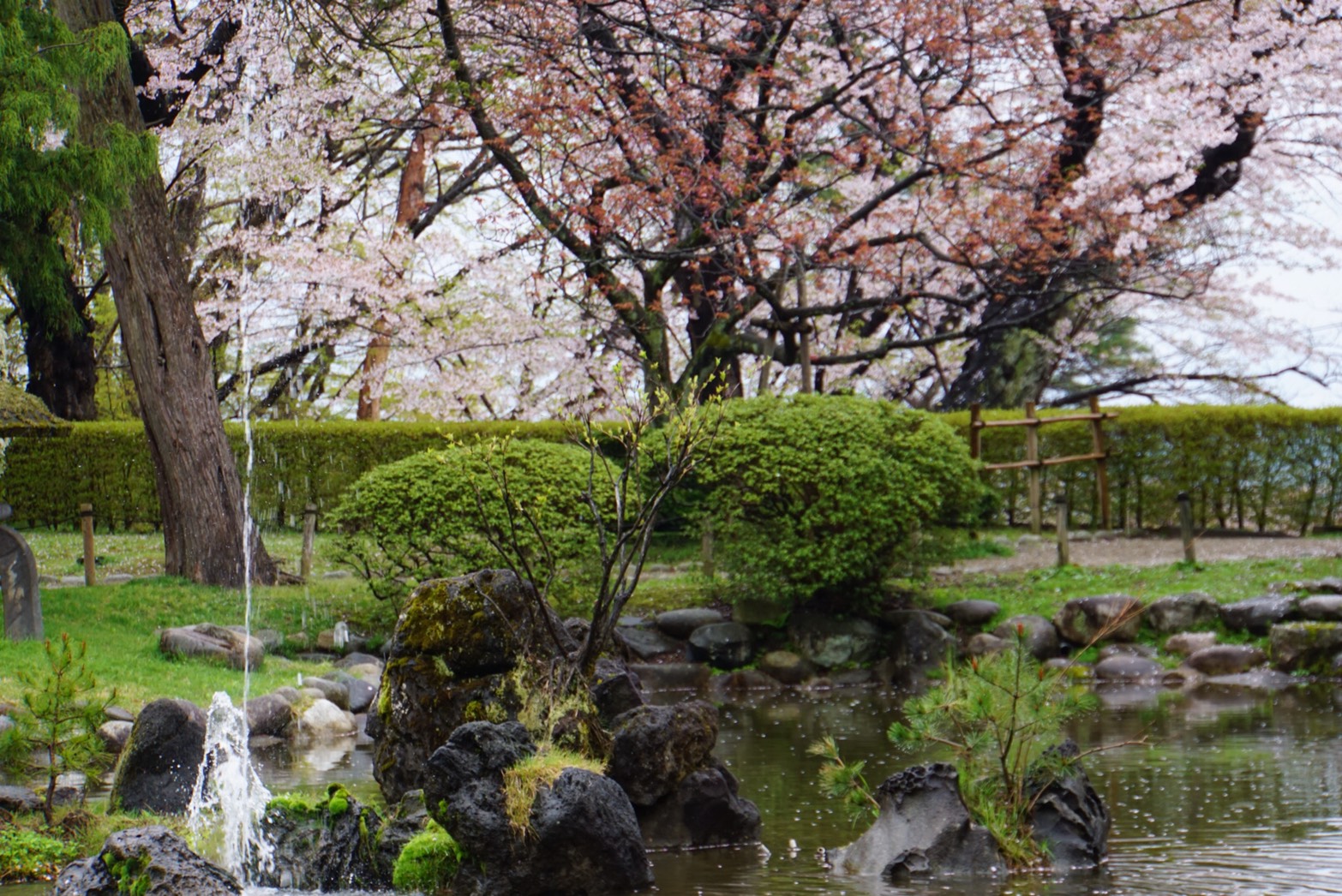 Both birds and cats came to greet me when I visited and it created a very comfortable and relaxing area.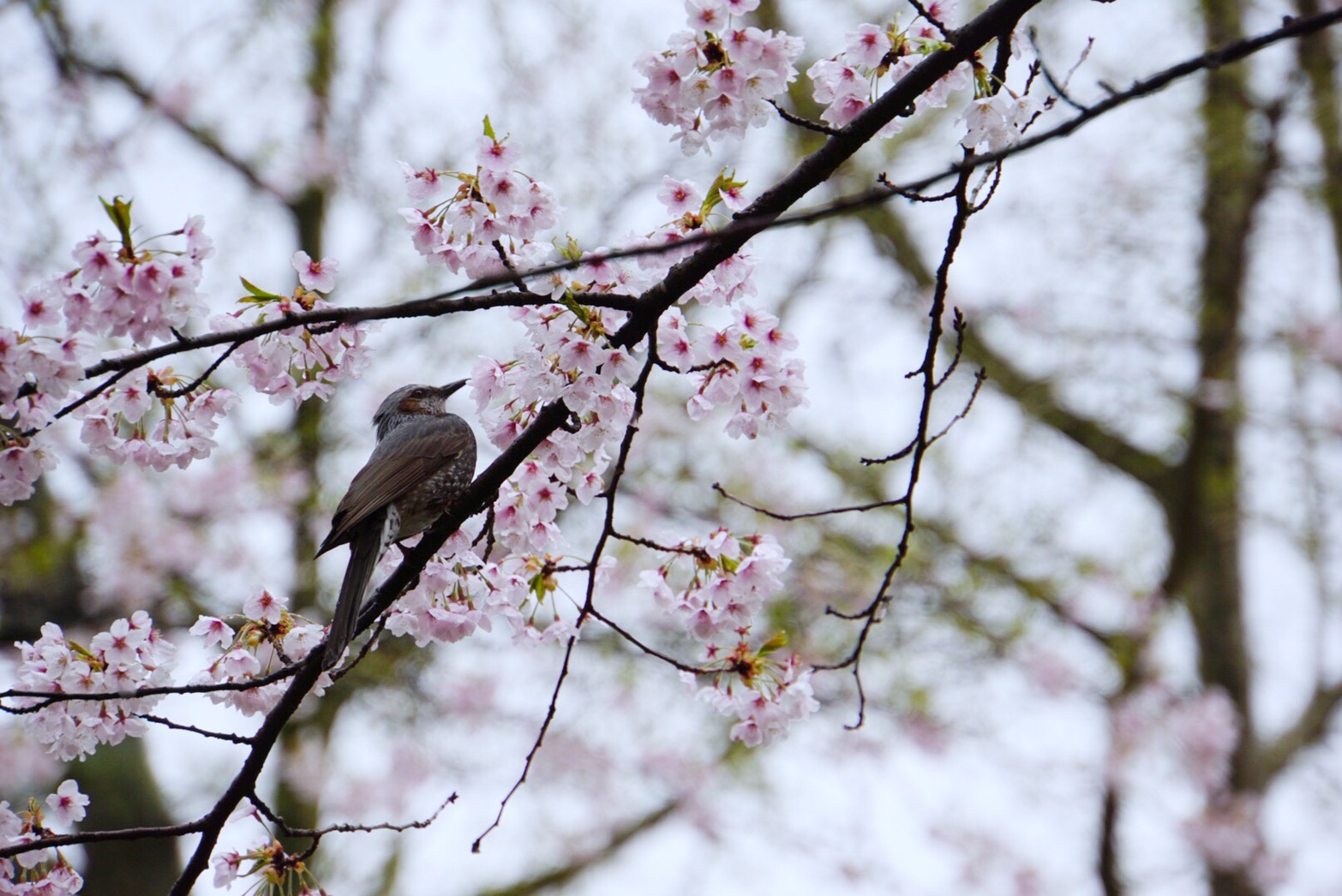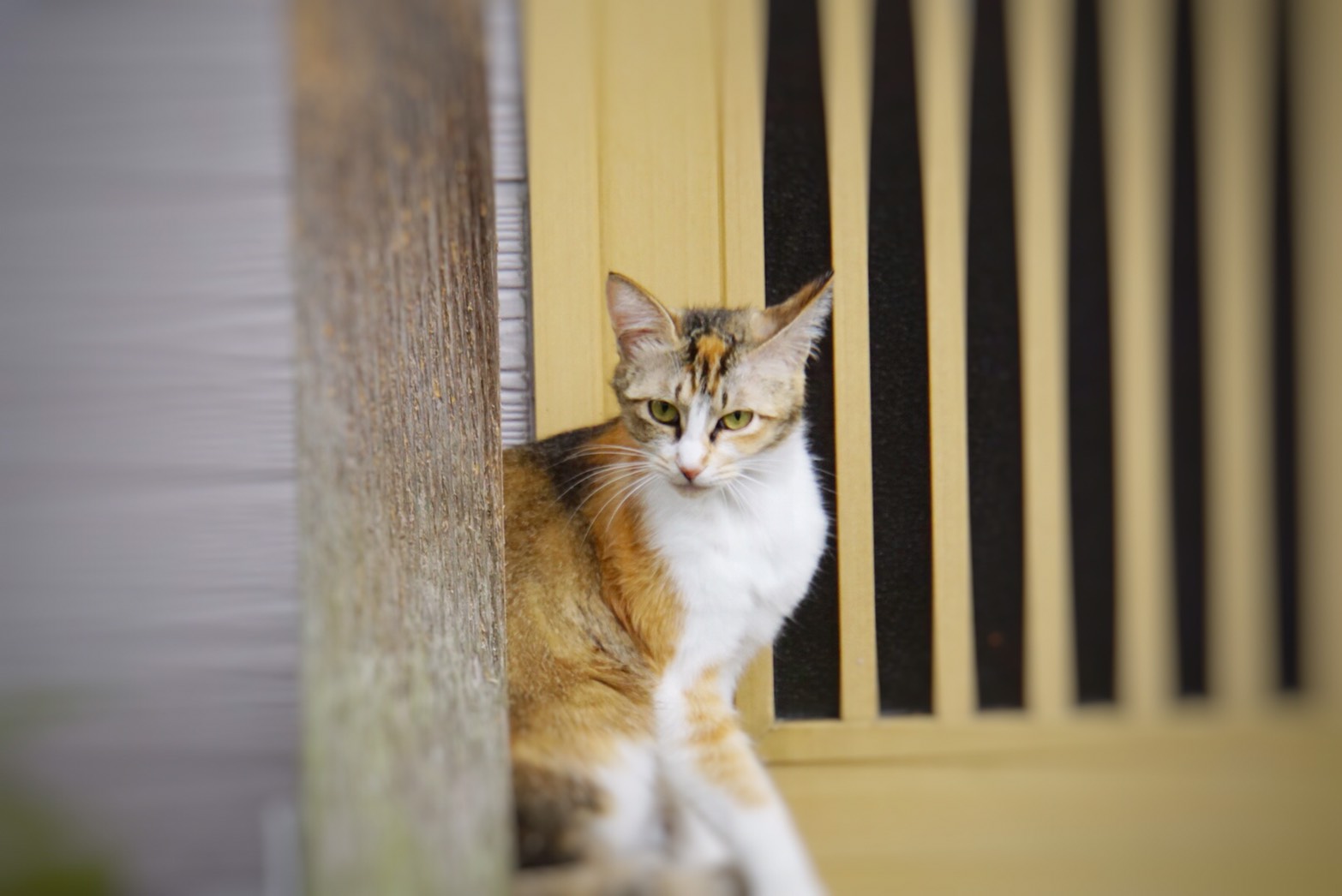 There's a shrine and a castle in the park!?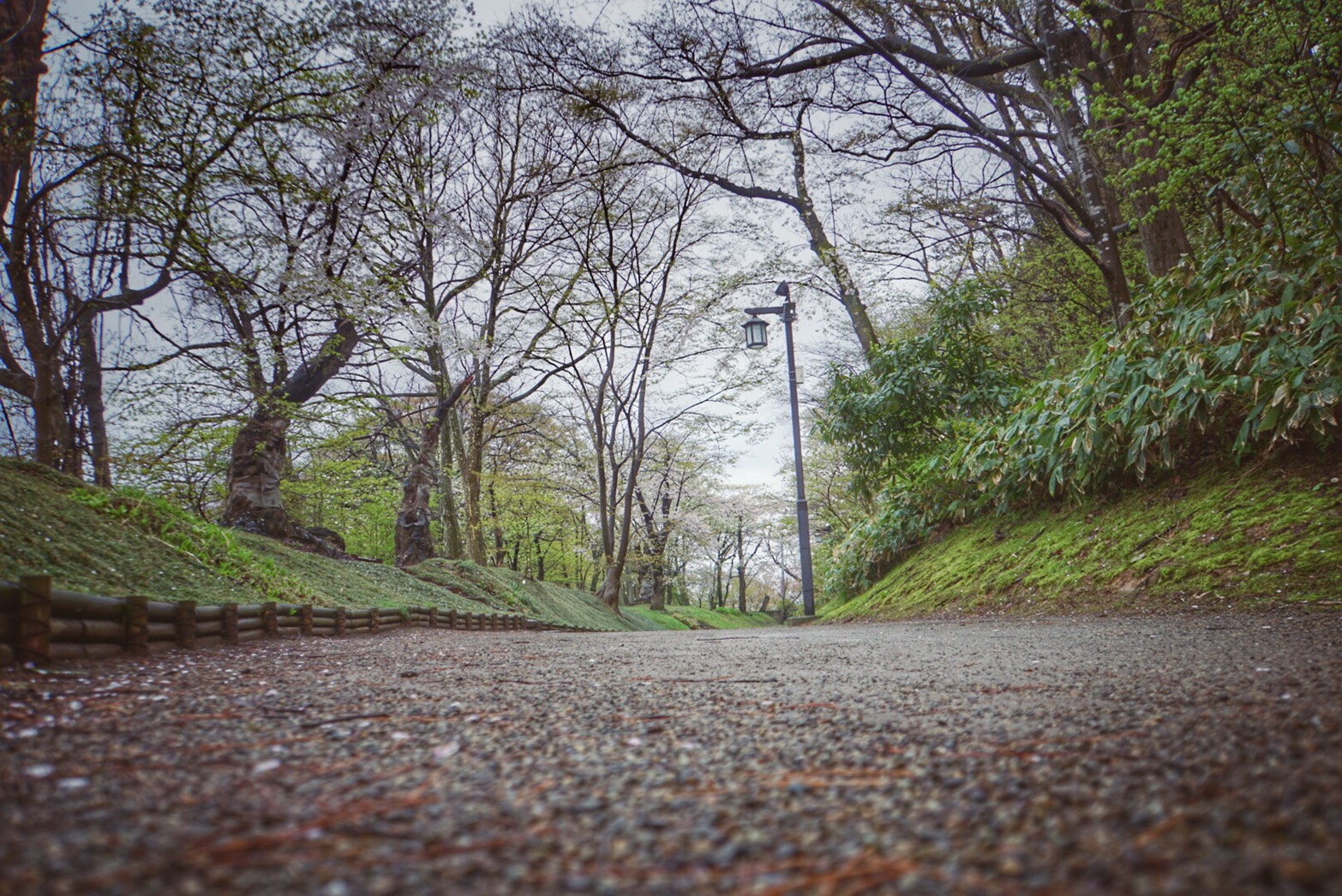 If you walk along the path which seems like it continues on forever, there were 2 things which I would have never imagined being here.
Those two things were a shrine and a castle.
I would like to explain and introduce these 2 places during the second part of my article.