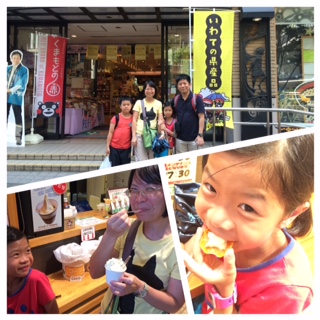 Today I interviewed a antenna shop「Iwate Ginza Plaza」in Ginza kabukicho.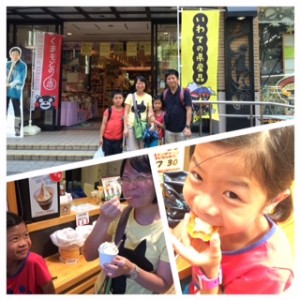 You van eat Iwate Bentou in Tokyo!
  Near the entrance there is a Obentou corner. You can eat the Bentou that uses plenty of Iwate vegetable and meat. On this day there was Gyoza and Syumai When you see the cooking of the Bentou it makes you hungry. In the lunch time there is sometimes a long line to wait.  
Iwate has a lot of delicious food!!
Exquisite! Iwate's 3 major noodles.
、Morioka Reimen・JyaJya men ・Wankosoba is the food represents Iwate.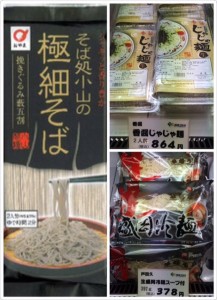 Iwate wine and sake
The famous Iwate beer 「wizen」, there are made from the grapes in Iwate and sake that is good for the summer. Try out the the No.1 snack 「Iwachiku Kiriotoshi shoulder bacon 」with the sake and wine.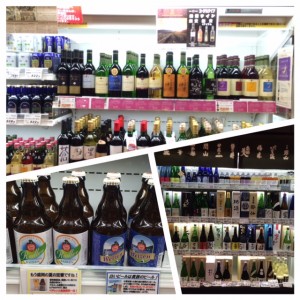 3. In the artifact corner lots of「South ironware」
  「South ironware」is famous in and out of the country with many variations in the artifact corner。 From the origin color of black to many variations of colors, sizes, shapes are displayed. If you are a South ironware fan you can find the only one you love here.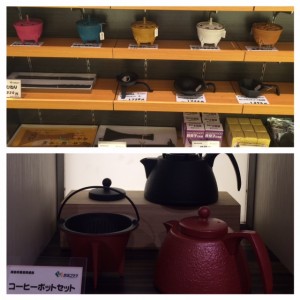 It's summer! Koiwai soft cream time !
There is a soft cream corner in the store and starts from 11:30~ so if to have a break try out the Koiwai soft cream. When I interviewed this shop I saw a family from Taiwan look into the store so I recommended to come in. They were very happy of eating the food in the shop.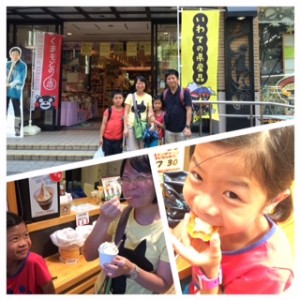 Summary 
There are English Chianese and Korean panflets.