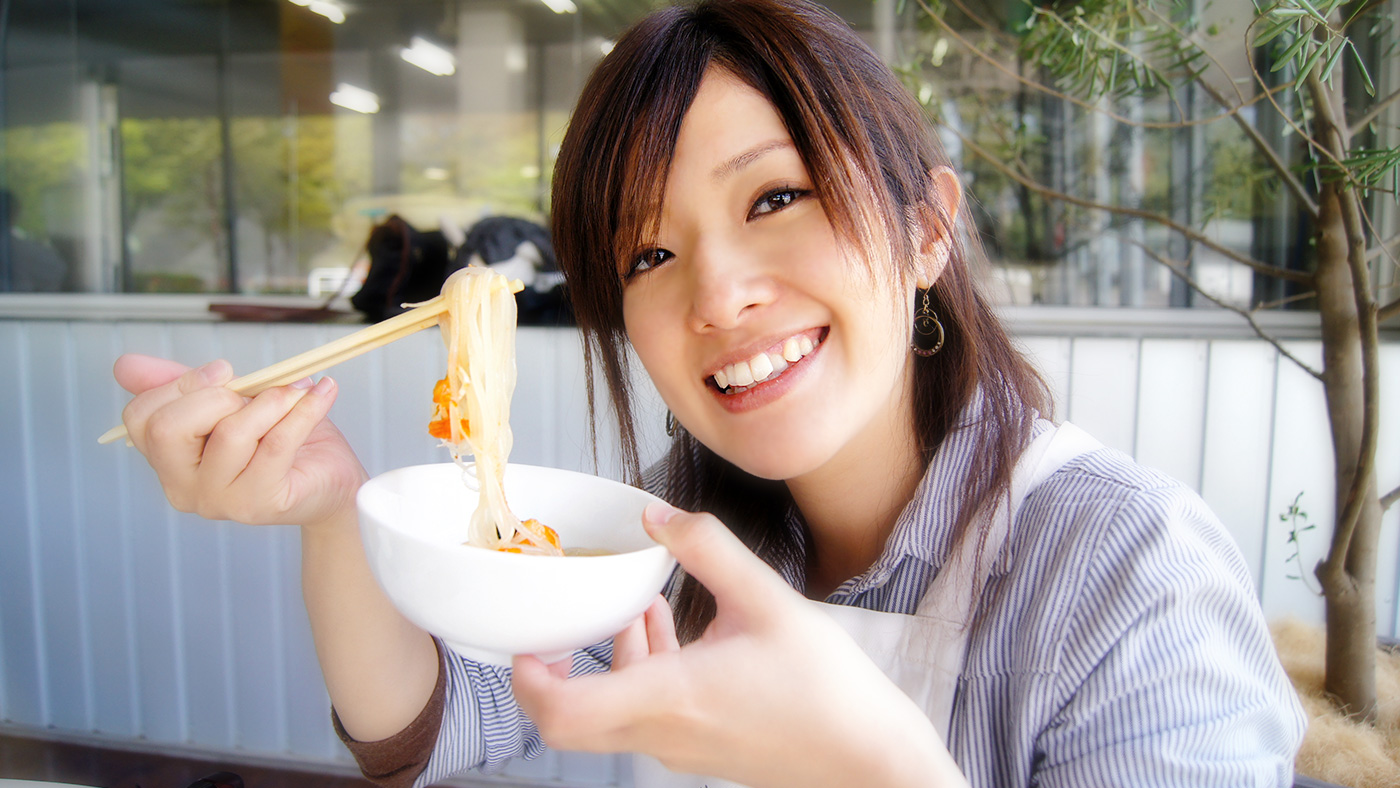 If you want to experience Morioka's traditional culture, you should definitely visit the 'Handmade Village'.
What you can do in handmade village!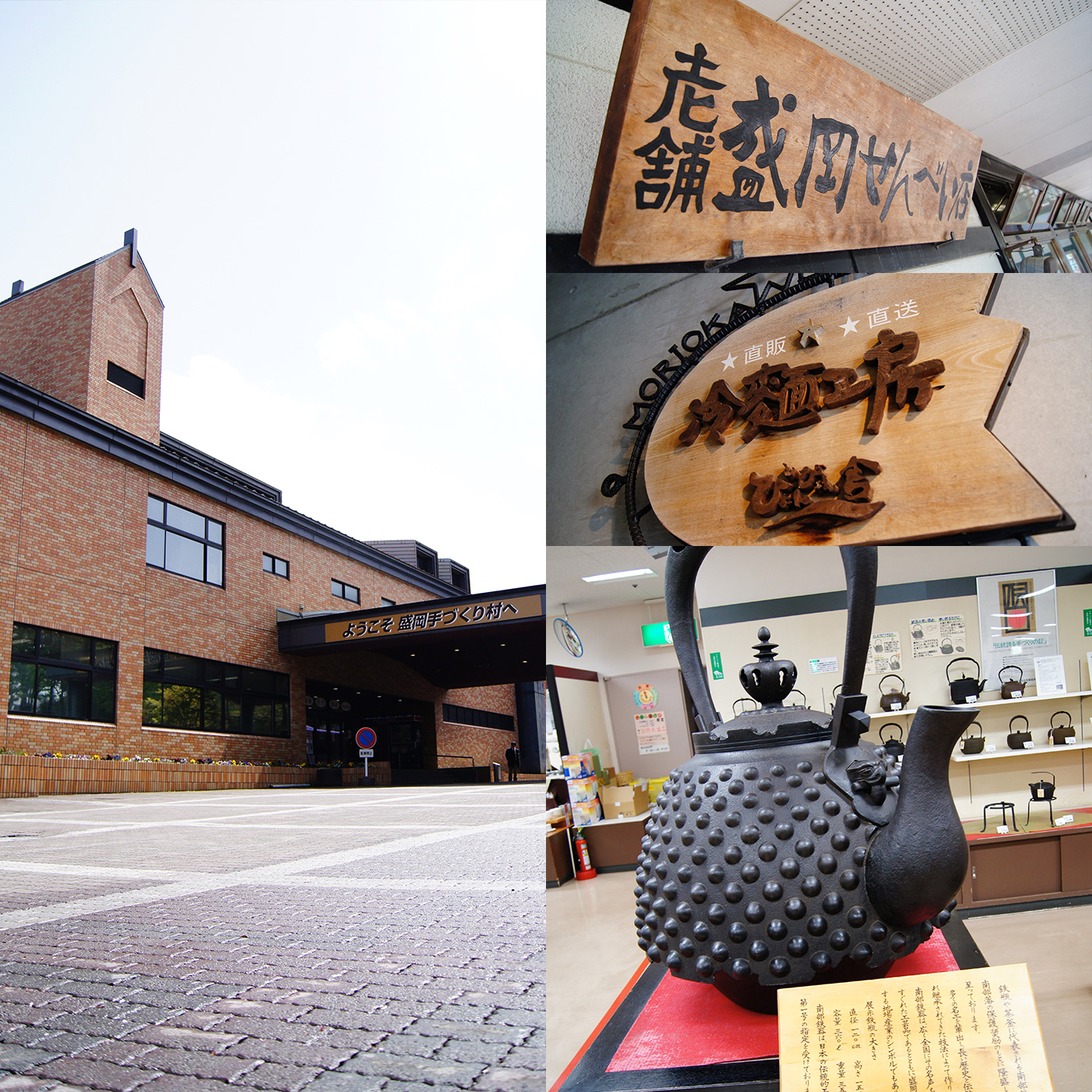 The handmade village gives you an unique opportunity to observe the manufacturing process of infamous traditional crafts such as Southern Ironware, Lacquerware, Dye etc. It is a must-see for understanding the genuine 'manufacturing process' by leading artisans.
Also, in the handmade experience classes, you can create one of the above-mentioned works while receiving support from the craftsmen directly.
【Major Experience Classes】
Pottery (production / painting)
Indigo dye
Wrapping (bamboo, straw, woodworking)
Kokeshi (painting)
Weave yarn
Morioka Cold Noodle
Southern crackers
Challenge of Morioka Cold Noodles!
We experienced 'Morioka cold noodle making' which is a highly recommended activity for all the visitors!Ponpyon-ken' is the infamous shop where you can experience this. They have stores located in Tokyo, Kanagawa and Sendai in addition to Iwate prefecture.
Ponpyon-ken(Japanese text only)
http://www.pyonpyonsya.co.jp/
Let us make the noodles!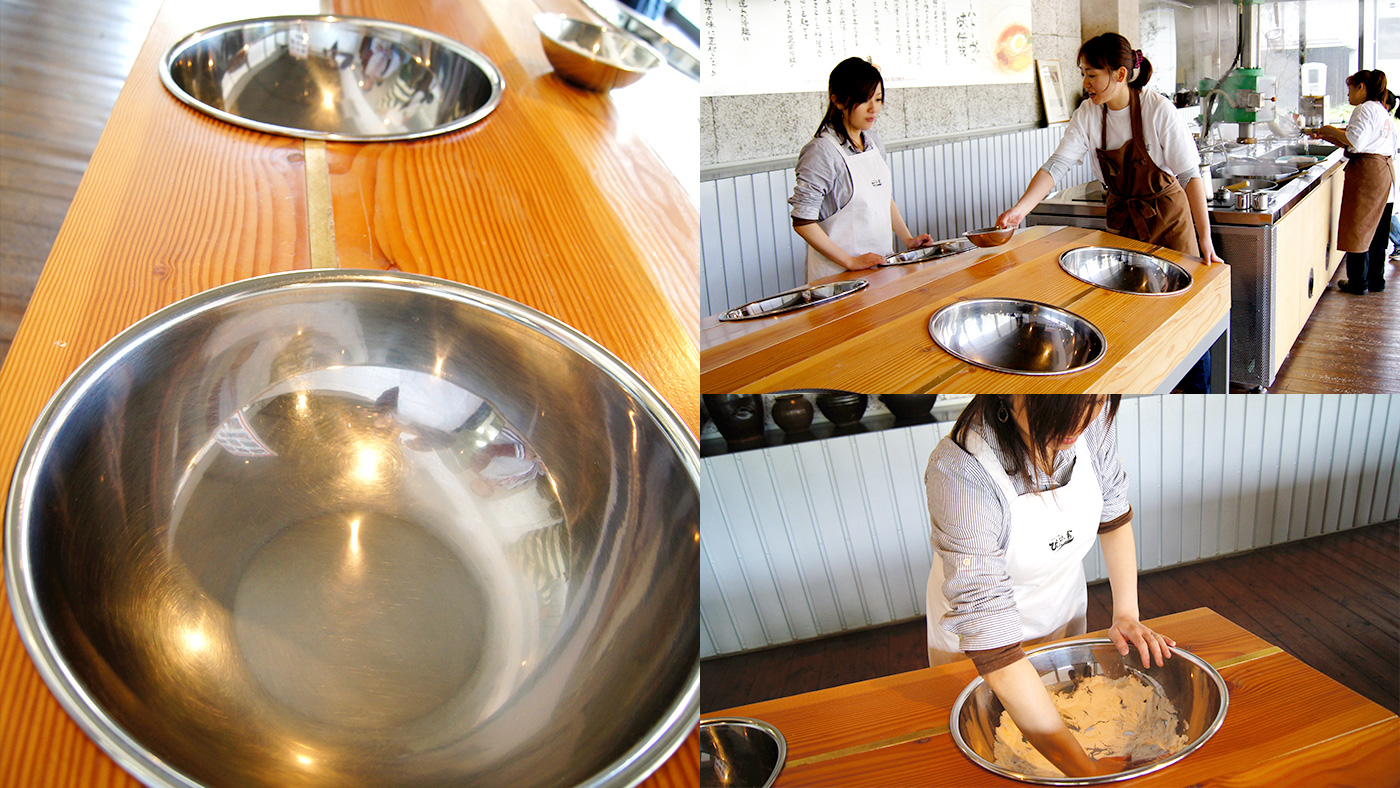 1st: Knead the Dough
Add boiling water to the powder which is made in the shop and knead the powder into a dough.
The hardness of the dough is about the same as your ear lobe!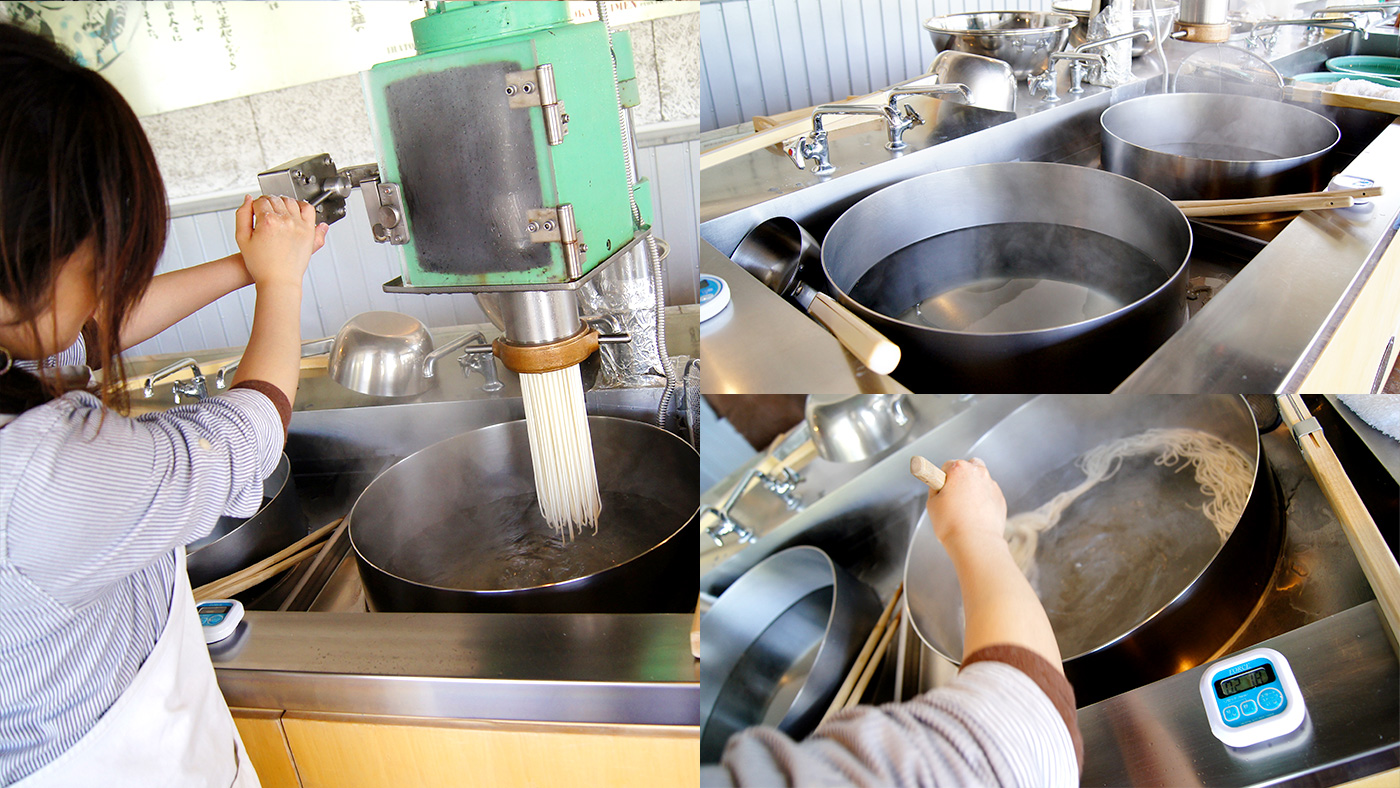 2nd: Put the dough in the noodle machine
When you put the kneaded dough into the noodle-making machine, strips of thin noodles will emerge out of the machine.
Use the cooking pot to boil the noodles.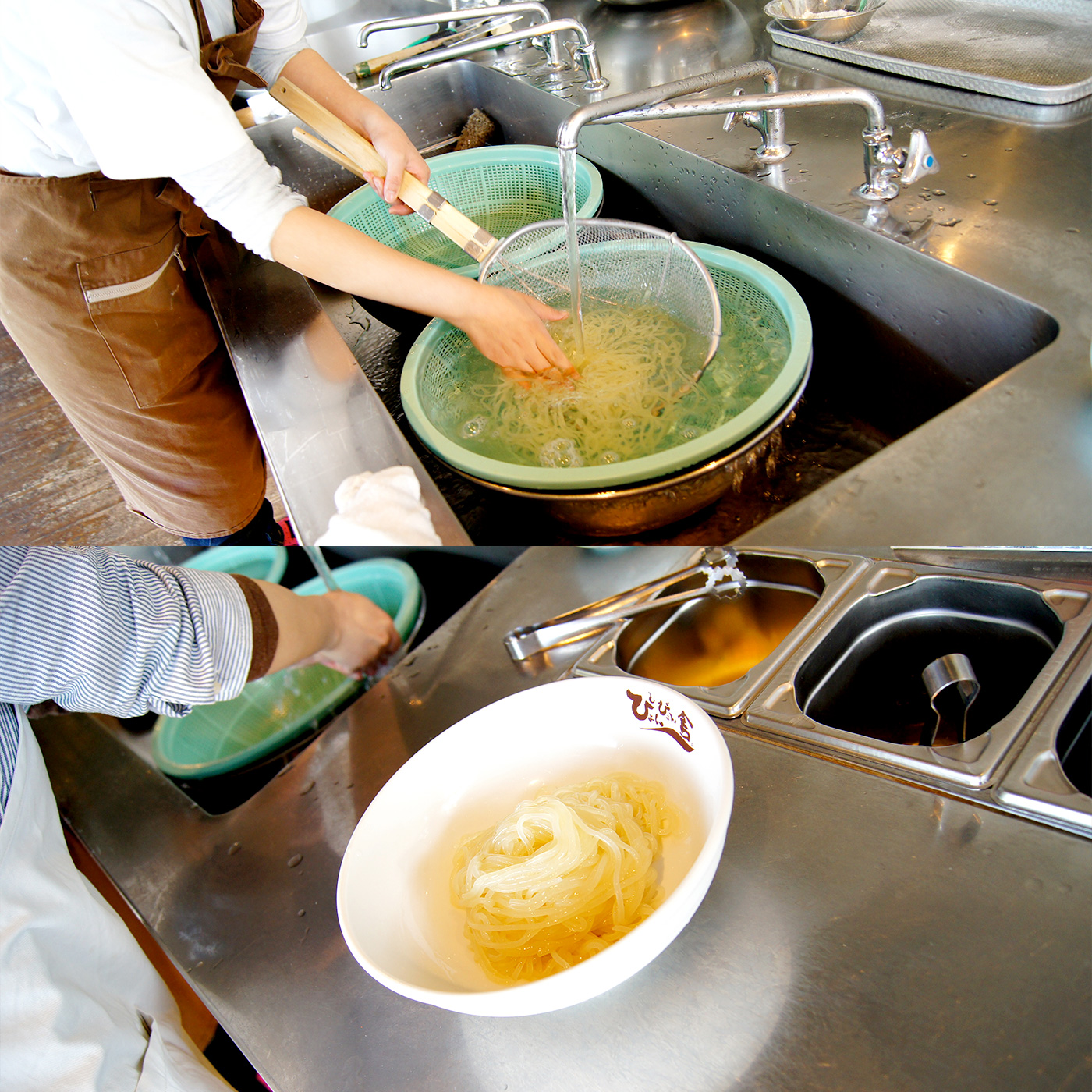 3rd: Wash it enough
Wash the boiled noodles immediately with cold water.
The white noodles turn translucent.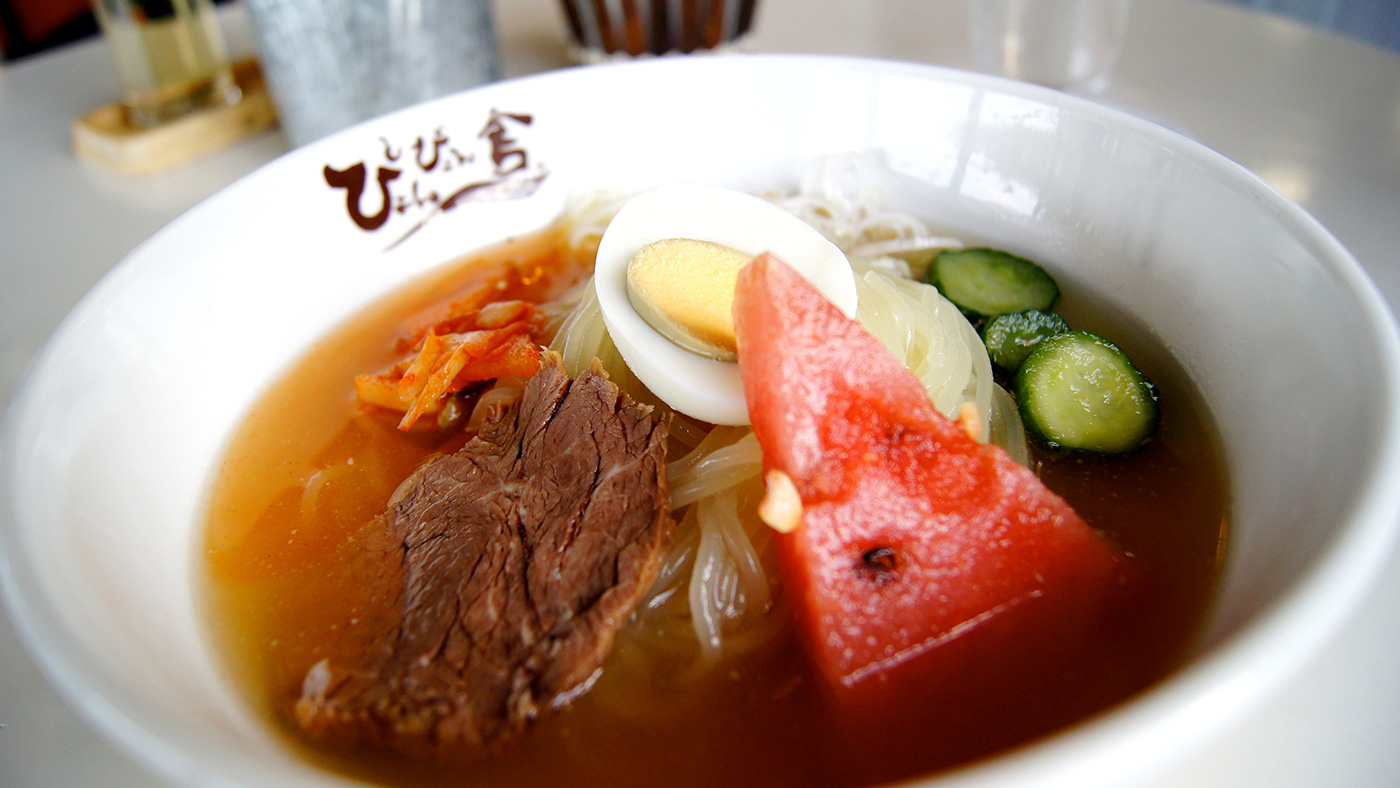 4th: Serve and eat!
Draining the water well and add your favorite topping to finish the process.
You can now eat freshly made noodles!
Morioka cold noodle making experience: 972 JPY/plate
Making Southern Rice Crackers!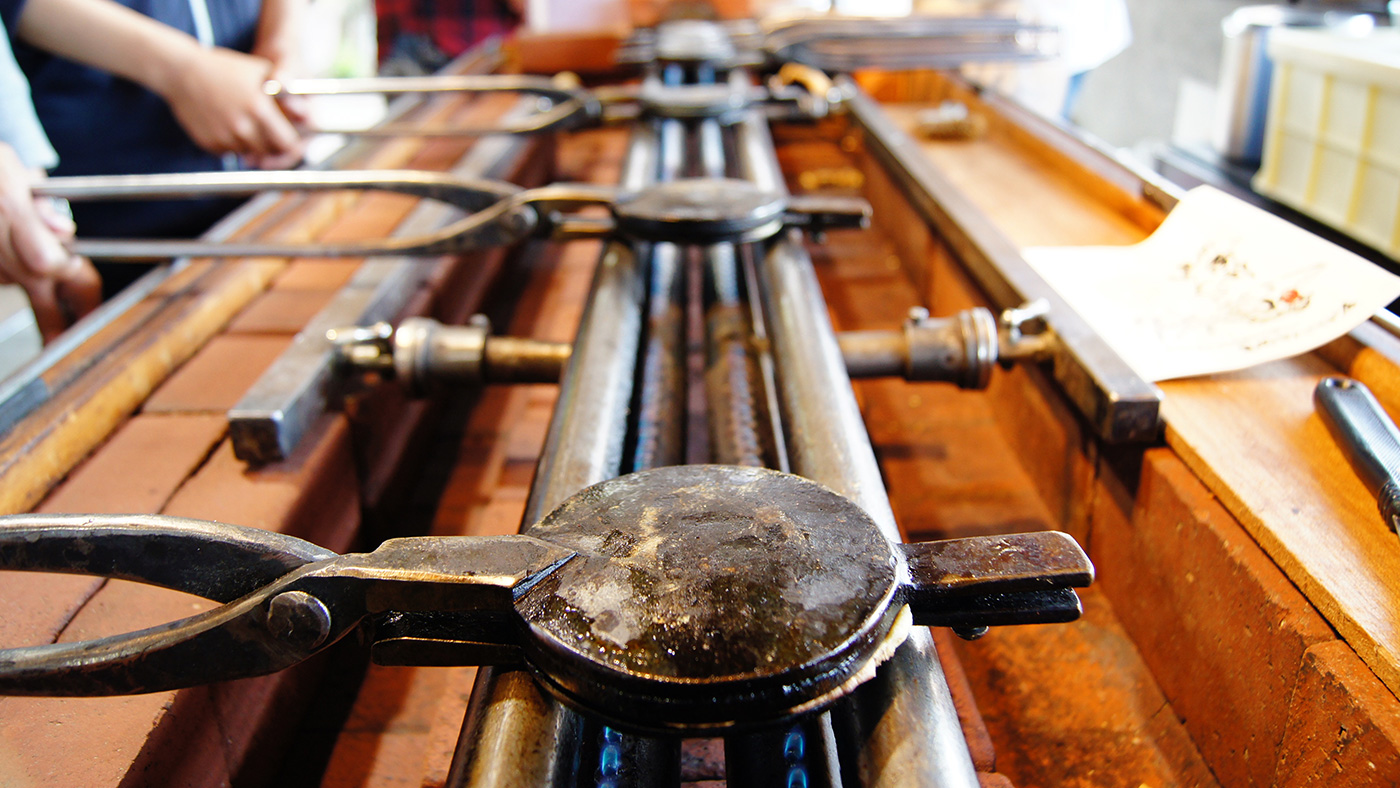 The southern rice crackers are old-fashioned rice crackers made up of beans and sesame and characterized by a thin part called 'mimi' on the rim.
As you can enjoy each piece for 100 yen, it is a must-visit for all tourists!
Summary
A handmade village is a place where you can experience traditional techniques and learn while enjoying it as the name suggests.
How about trying to make a memory through handmade experience in a handpicked classroom?
So, visit the village and indulge in look, touch and create.