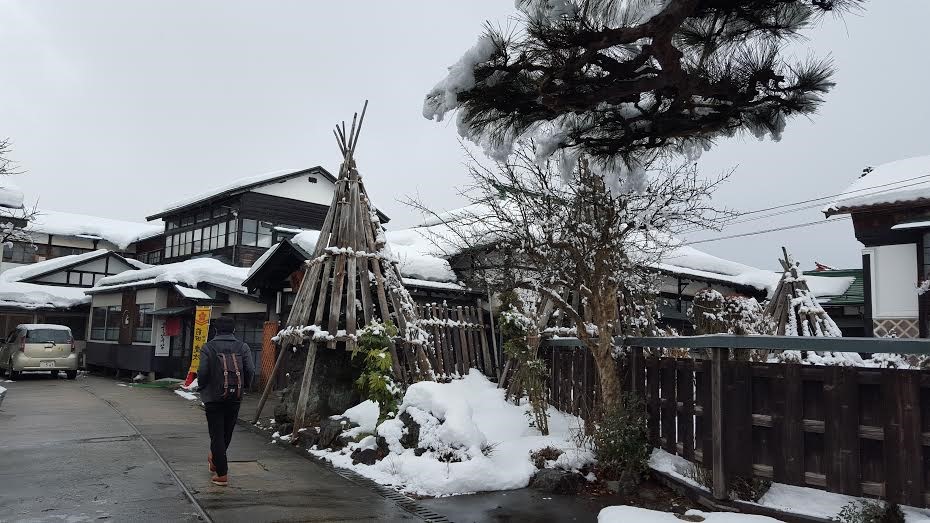 Today, we can feel spring in Tohoku area.
However, this area is one of the coldest area in Japan.
And it has several things attracts many people.
This one is Yonezawa city, Yamagata prefecture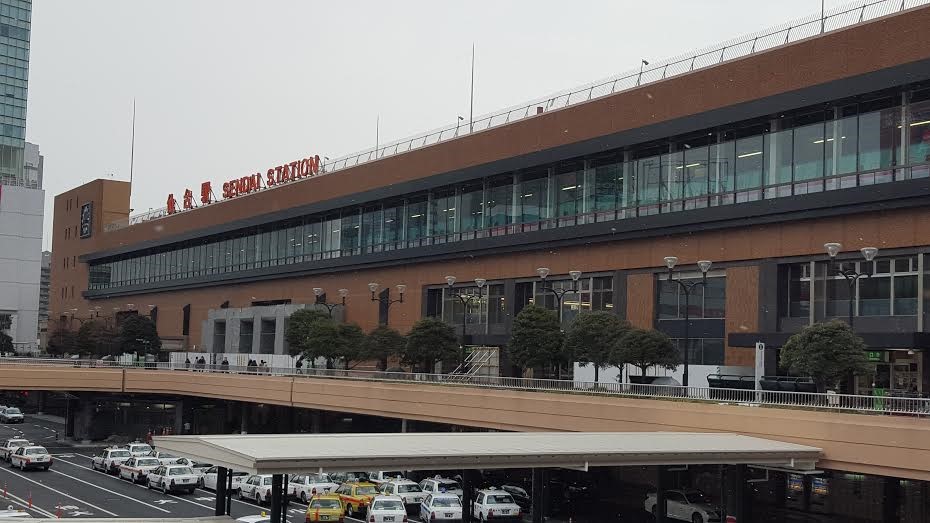 Departing from Sendai station, we go to Yamagata city. It was still cold in February.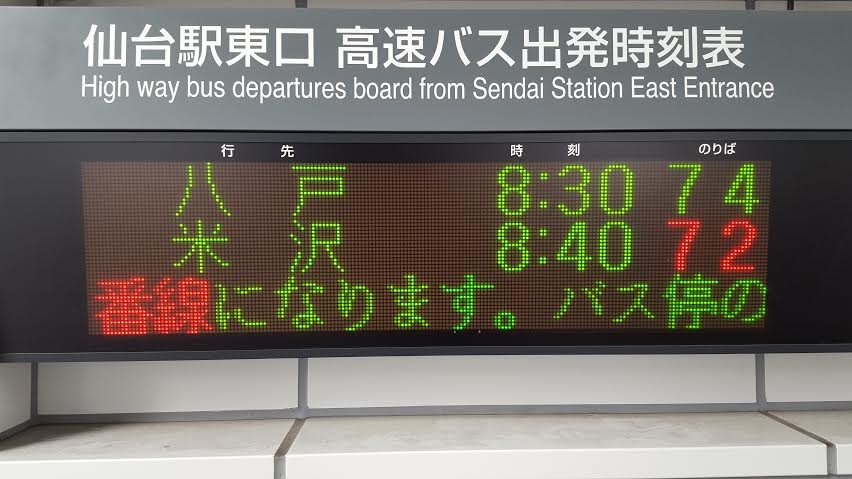 We take the bus bounding for Yonezawa city at 8:40. Sendai station has many kind of buses, therefore you should be so careful of this situation.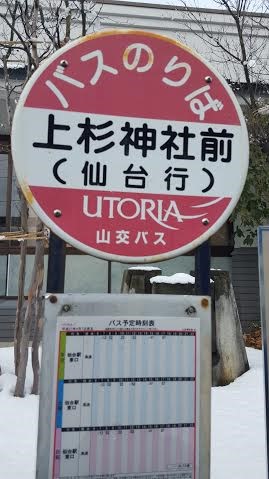 It took about 2 hours. We get off bus at Kamisugi shrine. This time, the snow, the height about 30cm, covered the road and the temperature of Yonezawa was cooler than that of Sendai.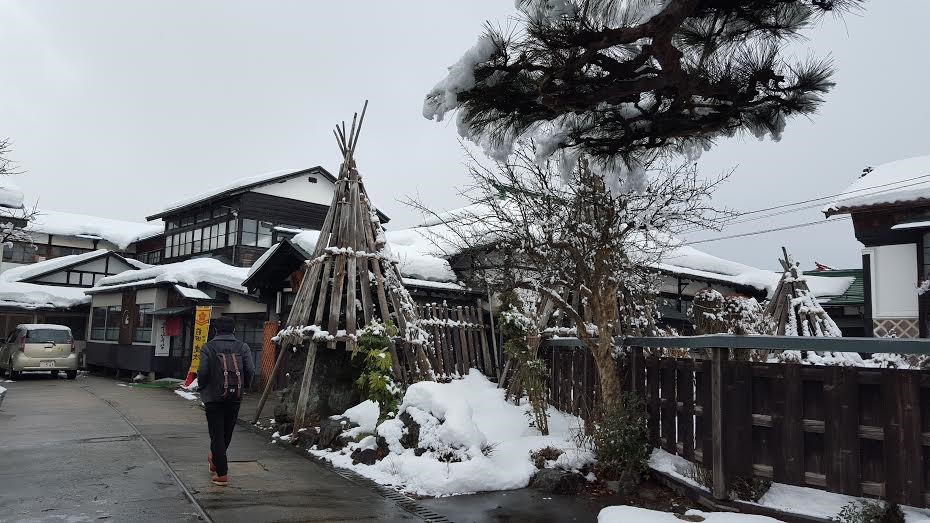 It took about 10 minutes in walk.
At first, we went to "Suzugen Orimono". We can experience to dye a handkerchief.
It is famous of dying by the stafflower in Yonezawa city.
We can see the traditional Japanese building.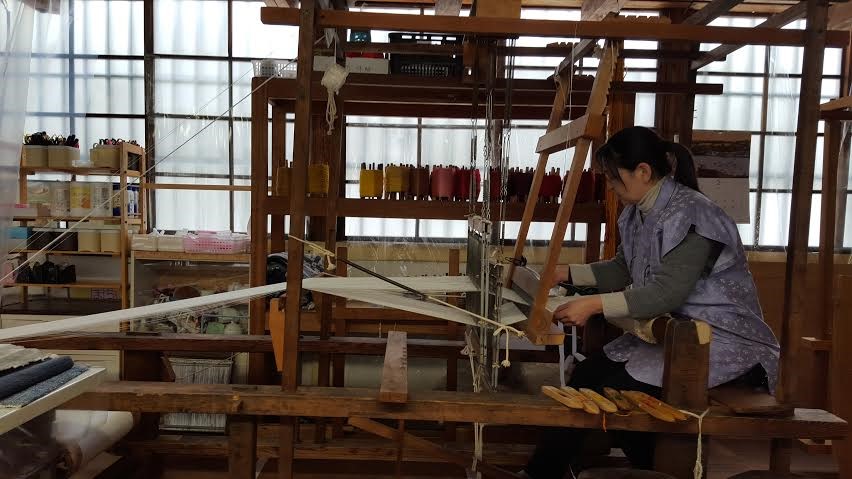 In the building, we can find Japanese traditional weaving machine!
It is first time I see it.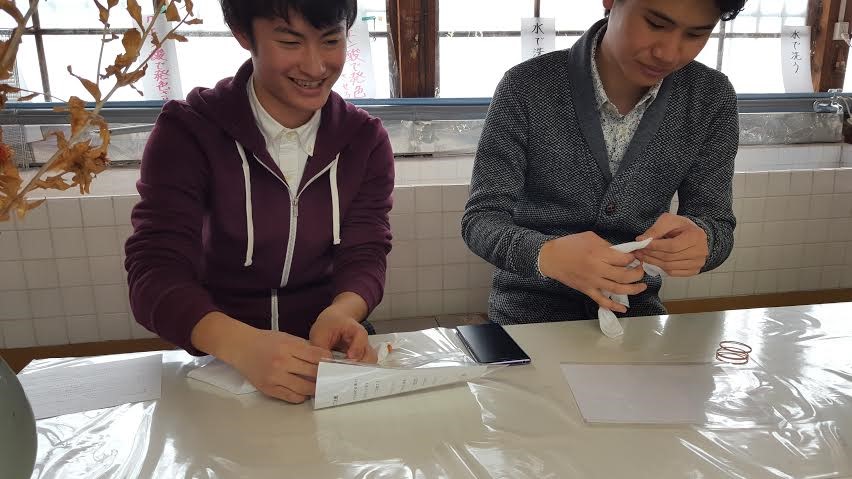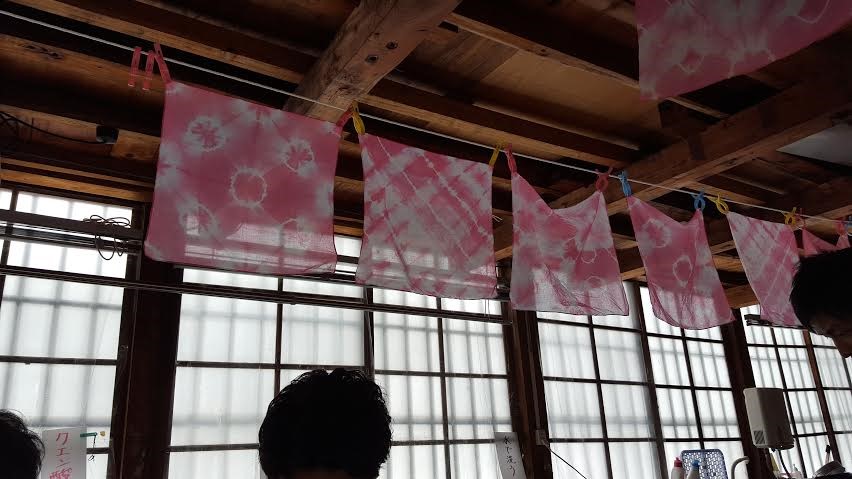 We start dying!
It is difficult but we can happily dye handkerchief!
It is one of the attractive points of dying with the stafflower that each people can make each original handkerchief.
Moreover, it takes about 30 minutes. It's reasonable!
And, we can try to wear Japanese traditional tabard in this building!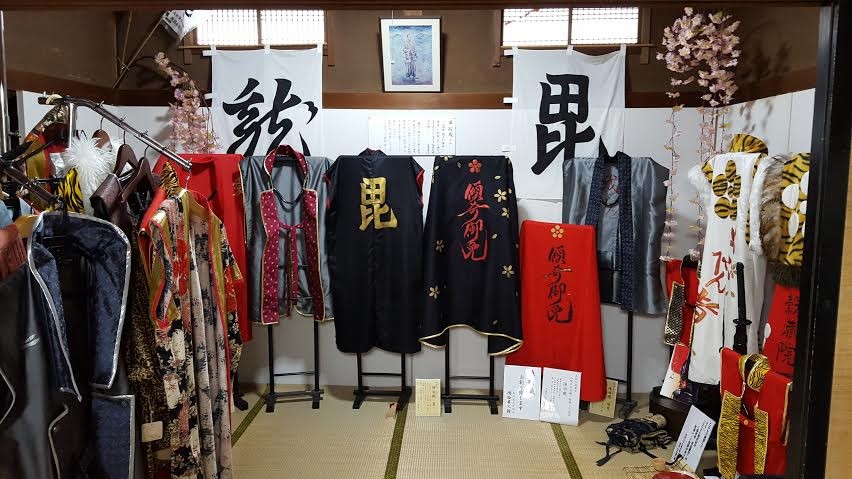 Its color is very vivid and cool! This is cool Japan!
Only wearing it, you can make great remembrance.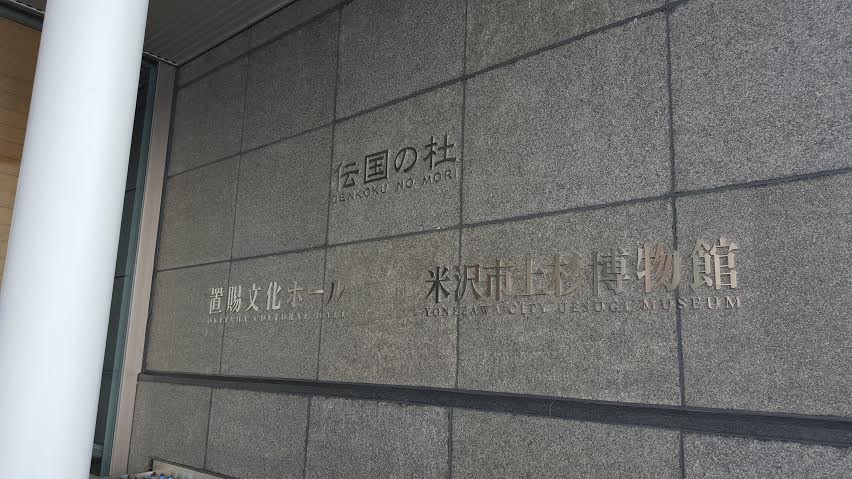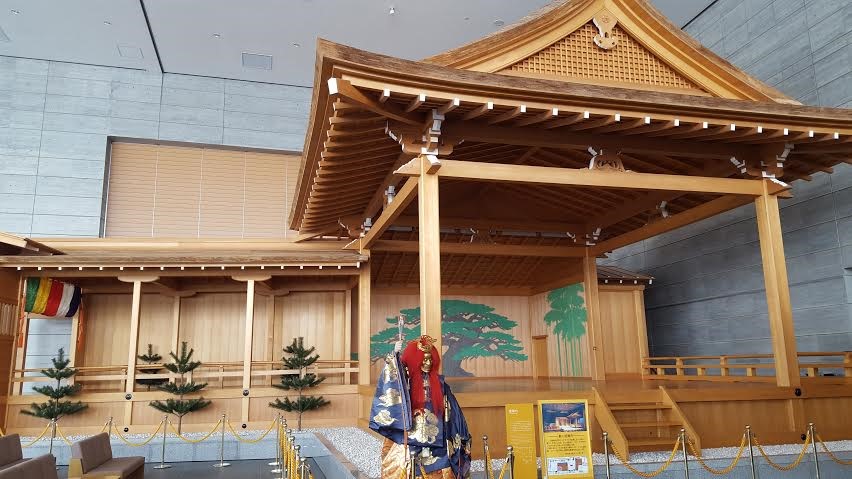 It taking about 10 minutes after Suzugen Orimono, we went to "Denkoku no mori" which is exhibition facility.
In this building, there are the equipment we can experience the lives of people in Sengoku era and the attraction we can simulate to shot cannon.
And, at the entrance, there is Noh which is Japanese traditional culture.
With any luck, you can see the practice of Noh.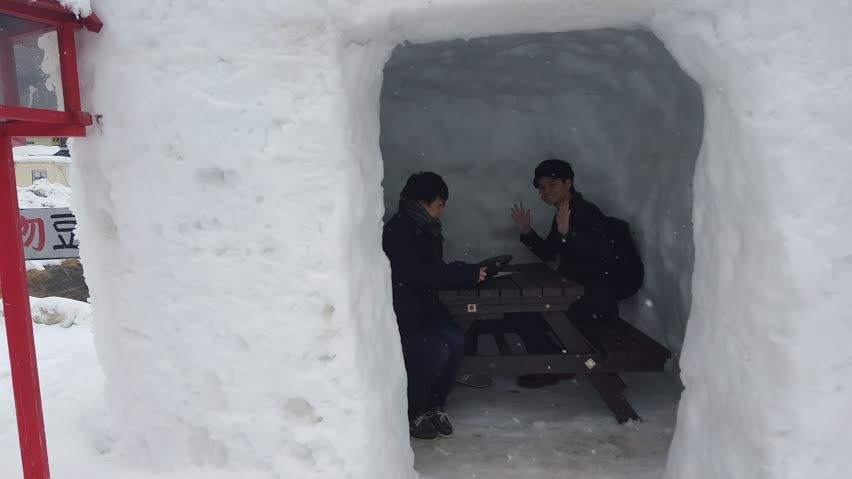 After that, we went to Kamakura village by bus. We experience Kamakura first but it is very comfortable. In the Kamakura, you can have a lunch.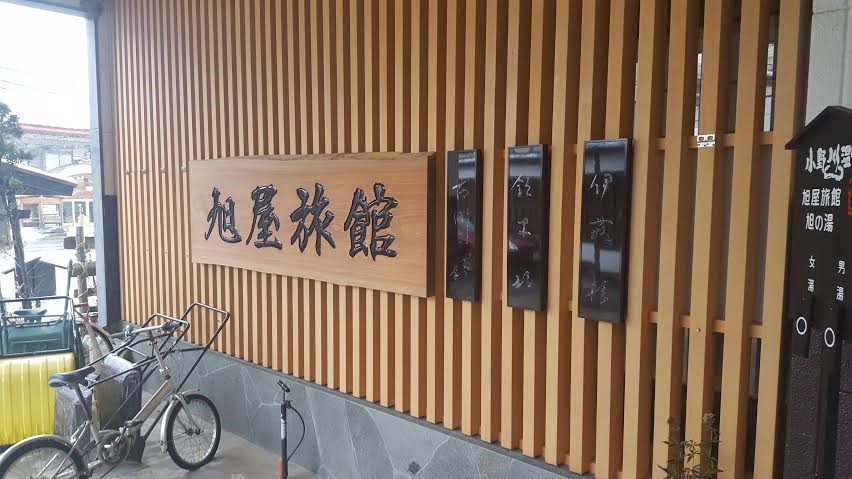 So we go to the day spa near Kamakura village.
This time, we went to Asahiya Ryokan but there are many spring inn.
So, I recommend for you to go to several inn.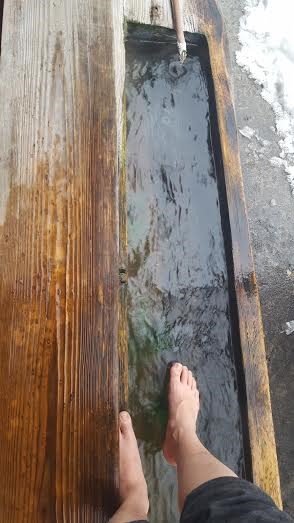 When we walk to the bas stop to go back to the center of Yonezawa city, we found footbath!
You may want to take it.
It is very hot but beautiful because the snow matches the footbath.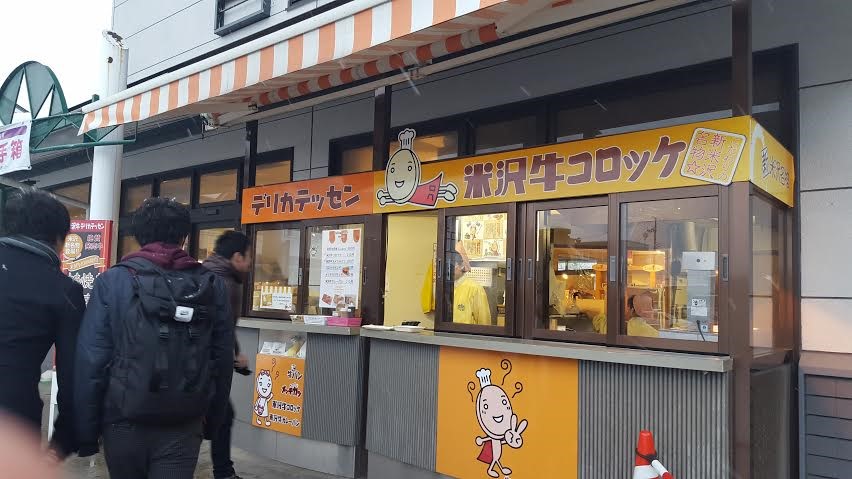 Lastly, we ate croquette of Yonezawa meat at the center of Yonezawa city.
It is sweet and delicious.
At last, we went back Sendai station and arrived at 19:00! It was so good trip!
【Timetable】
Time
Plan
Information
Cost
8:40~10:56
Sendai station east entrance→
The front of Kamisugi shrine
Yamakou bus
1960yen
11:10
Suzugen Orimono
Dying experience
1100yen
12:30
Denkoku no mori
Exhibition facility of Sengoku era
200yen(university students)
420yen(others)
13:41~13:59
Montou Machi 3→
Onogawa spring
Yamakou bus
510yen
14:10
Kamakura village
You can have a lunch in Kamakura
500yen~700yen
(if you have a lunch)
15:10
Day spa
You can choose day spa in several spring inn
About 500yen
15:50
Footbath
For free
16:20~16:37
Onokawa spring→
Matsugamine
Yamakou bus
510yen
16:57~19:04
The front of Kamisugi shrine→
Sendai station east entrance
Yamakou bus
1960yen
Google Map
Suzugen Orimono
Denkoku no mori
Asahiya Ryokan
【cost】
Dying experience: 1100yen
Denkoku no mori: 200yen/420yen
Day spa about: 500yen
Food expenses: 500~700yen
Trance portation: 4900yen