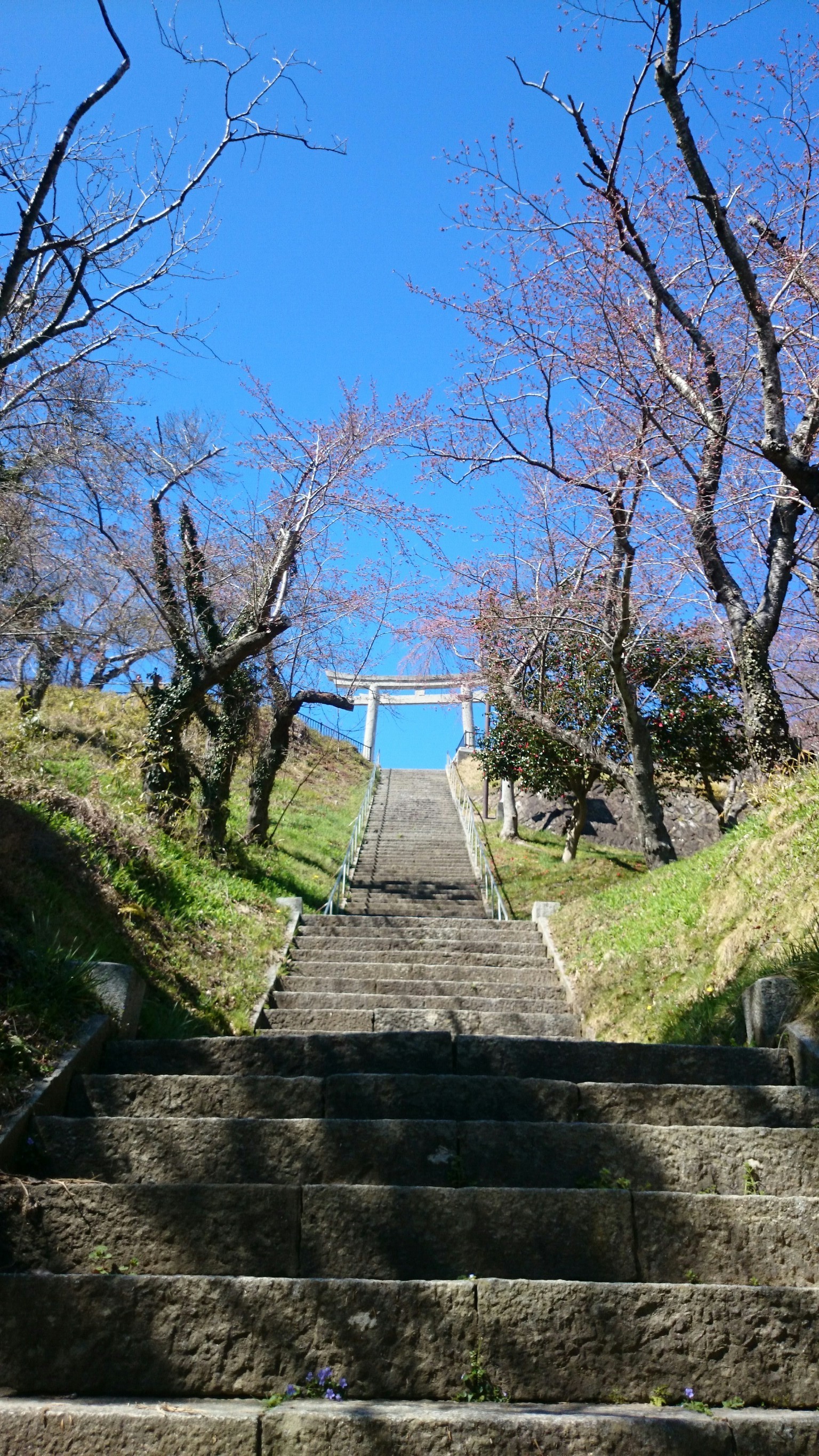 Ishinomaki, Miyagi prefecture is trying hard to get over the serious damage from the 2011 Tohoku earthquake and tsunami. This time, we looked around this Ishinomaki city and studied how much did the situation get better with Martin Barrow, an ambassador of VISIT JAPAN.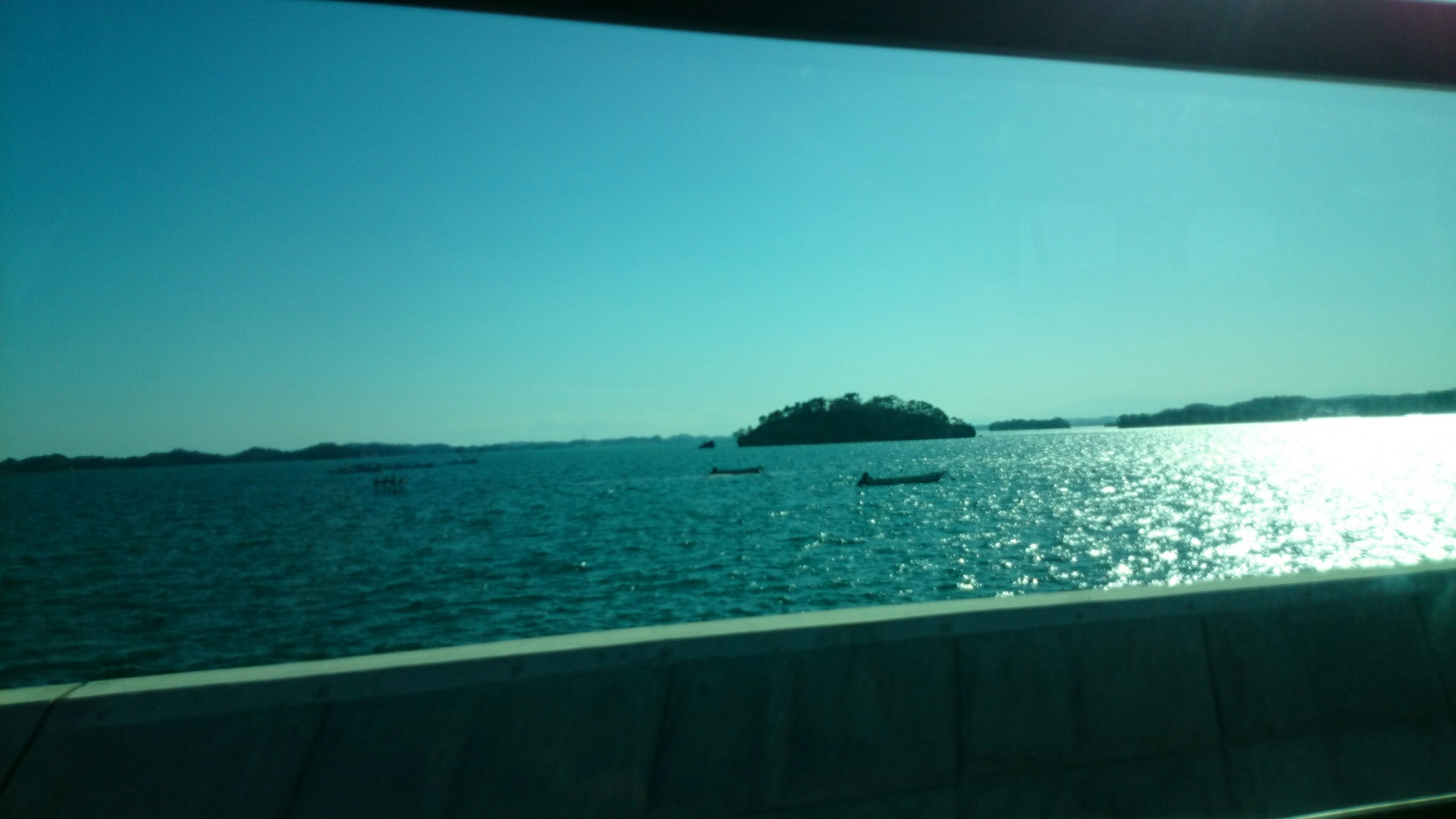 Ishinomaki city is very easy for you to access. It takes only 50 minutes long by trains from Sendai city, the center of Tohoku region of Japan. You can enjoy a wonderful view from the train.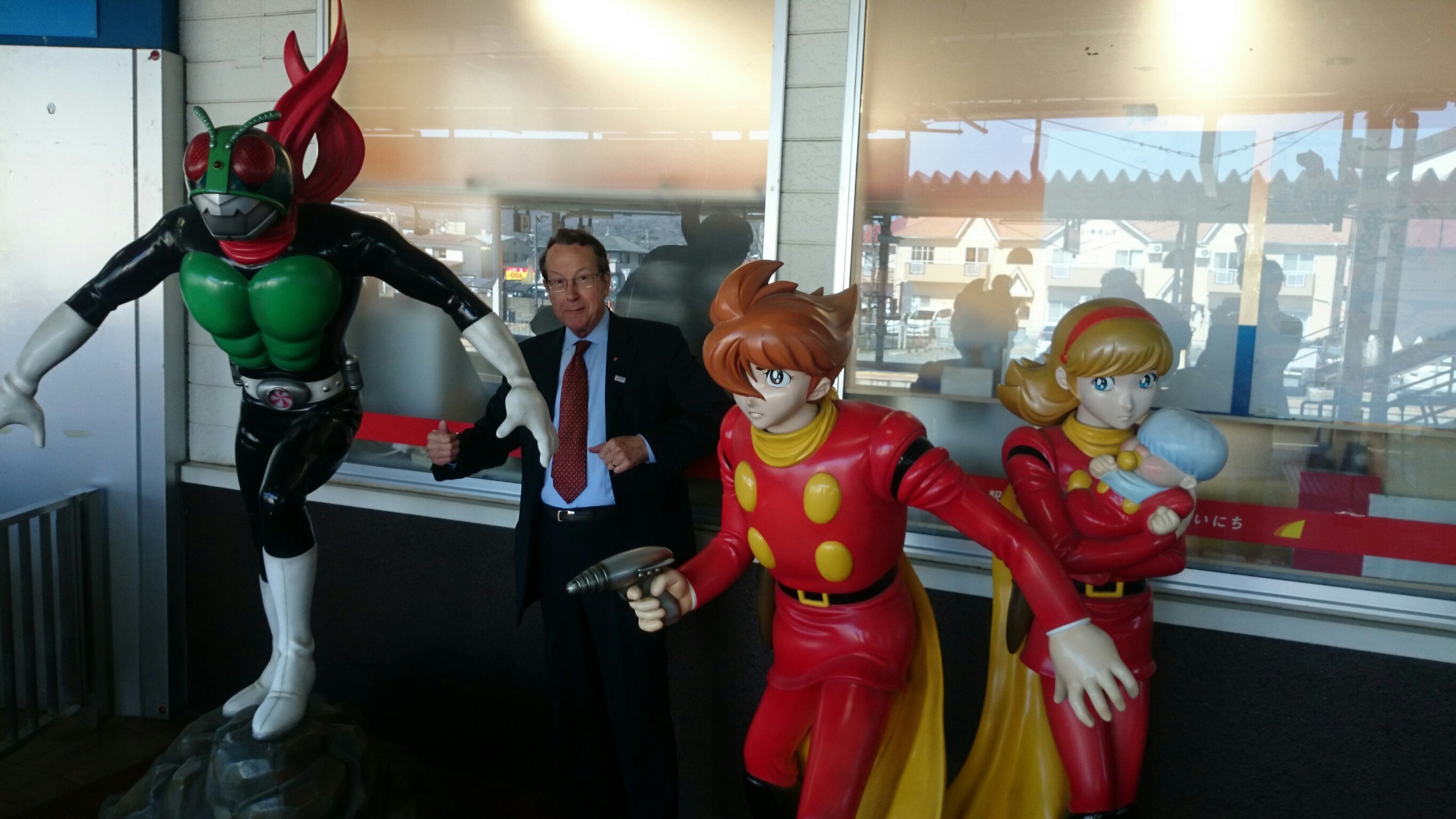 At the Ishinomaki Station, you are welcomed by many characters. These characters are all related to Shotaro-Ishinomori, who is called "the king of Manga". There is also Shotaro-Ishinomori Museum in Ishinomaki city.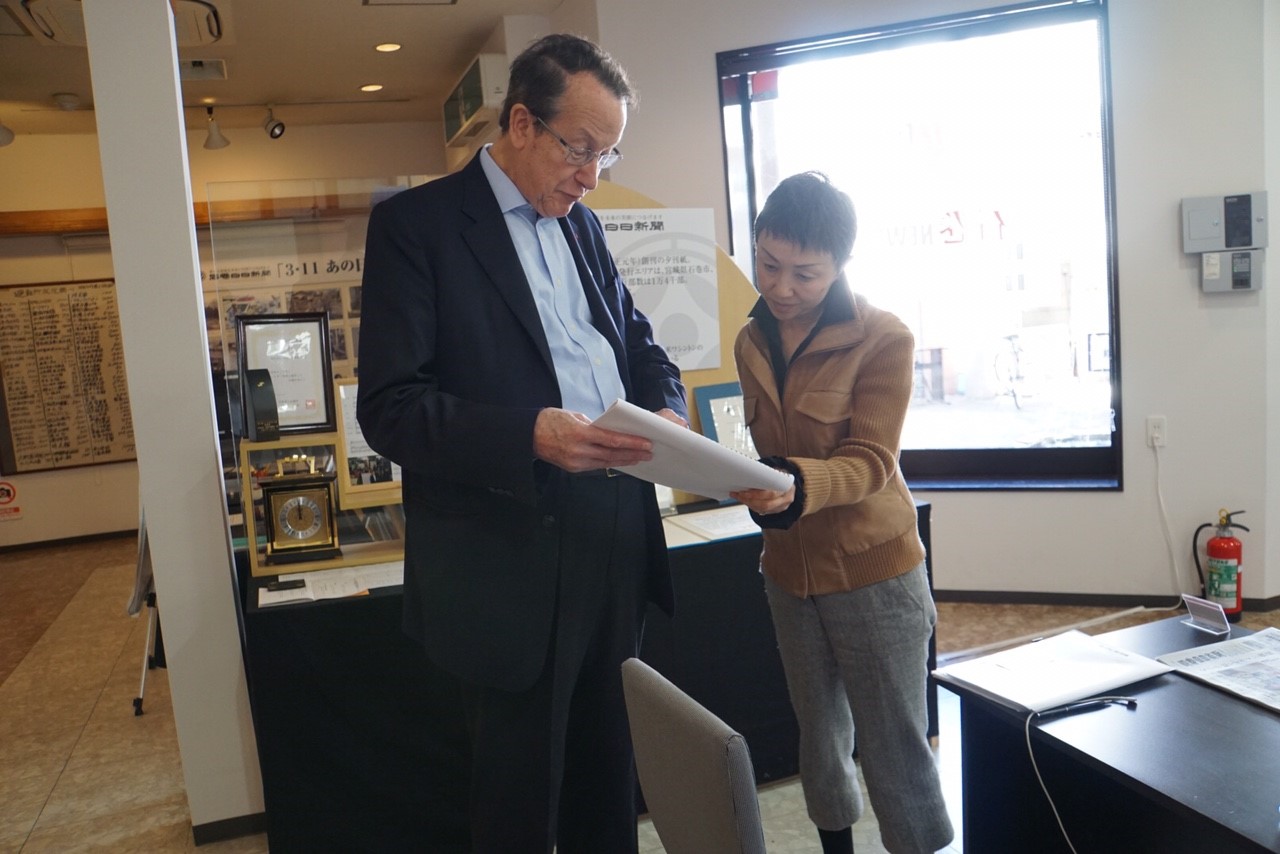 First, we went to HIBI-Shinbun, which is famous for the "newspapers on the wall". Since the date of the 2011 earthquake, they have put B4-sized papers that tells you the damage of the earthquake and the support information. Their efforts are also reported by the Washington Post.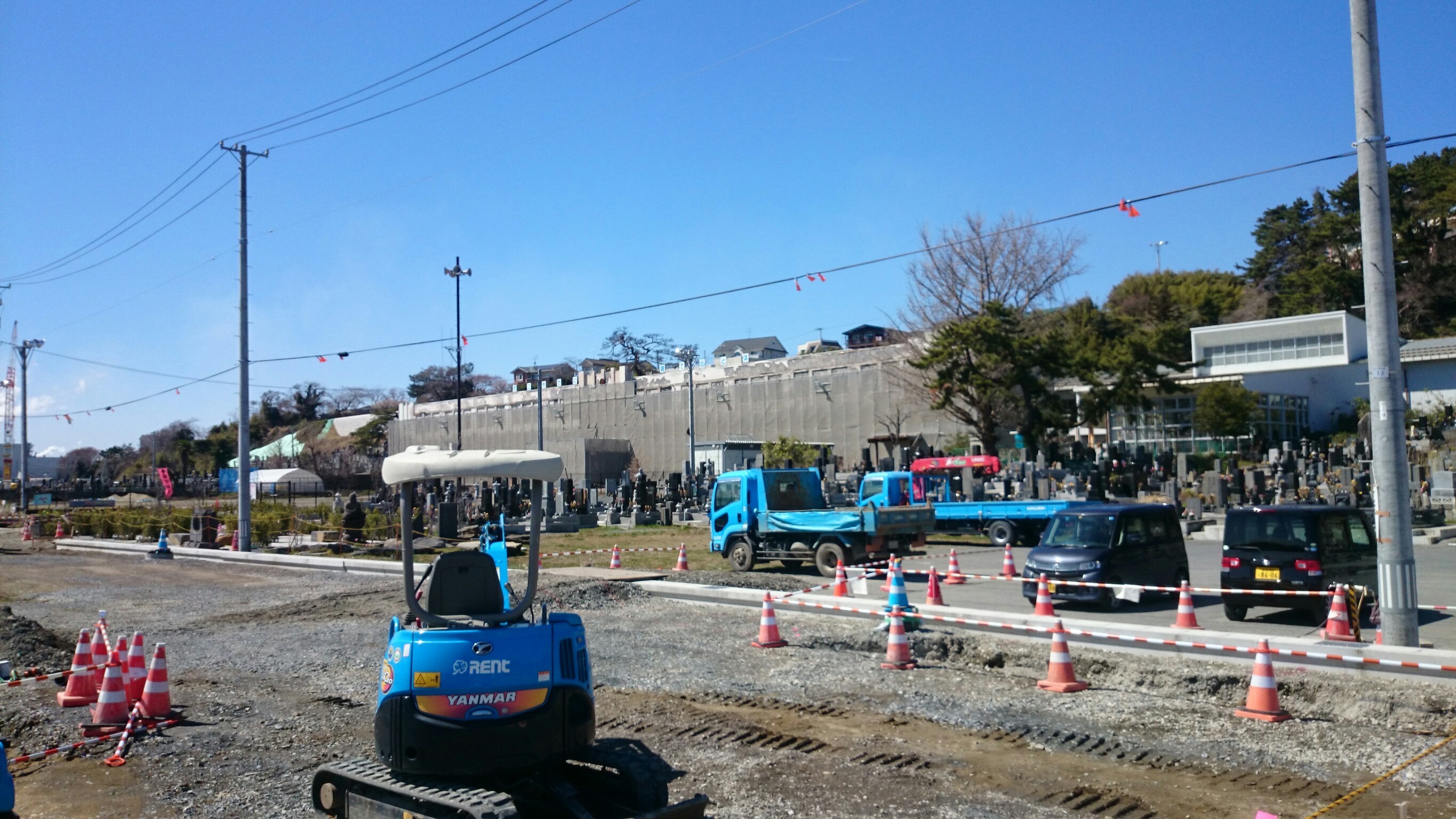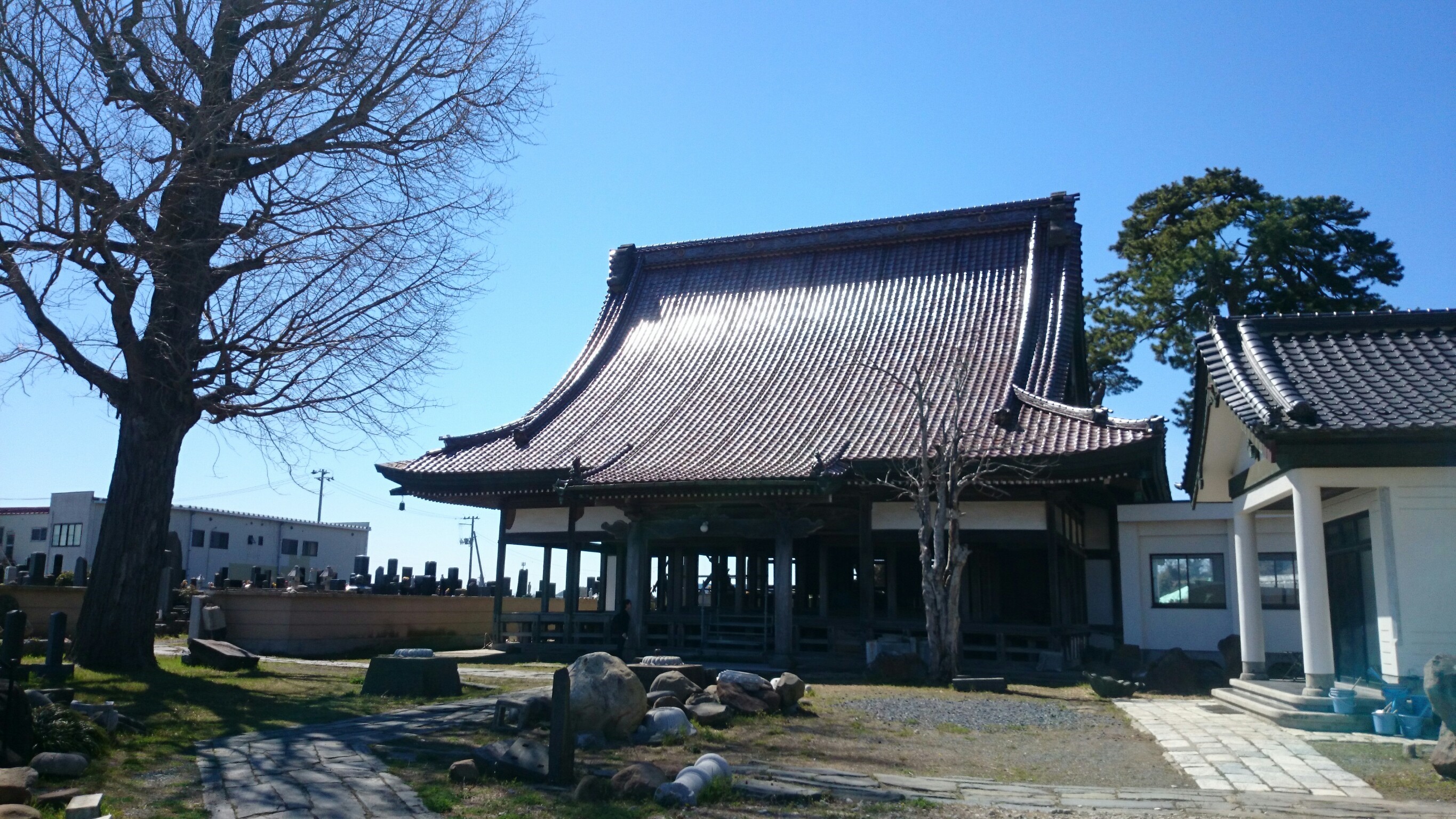 Next, we went to Kadonowaki elementary school. It was damaged by tsunami. By this school, there is Saikoji-Shrine, where the 14th Dalai Lama visited and prayed.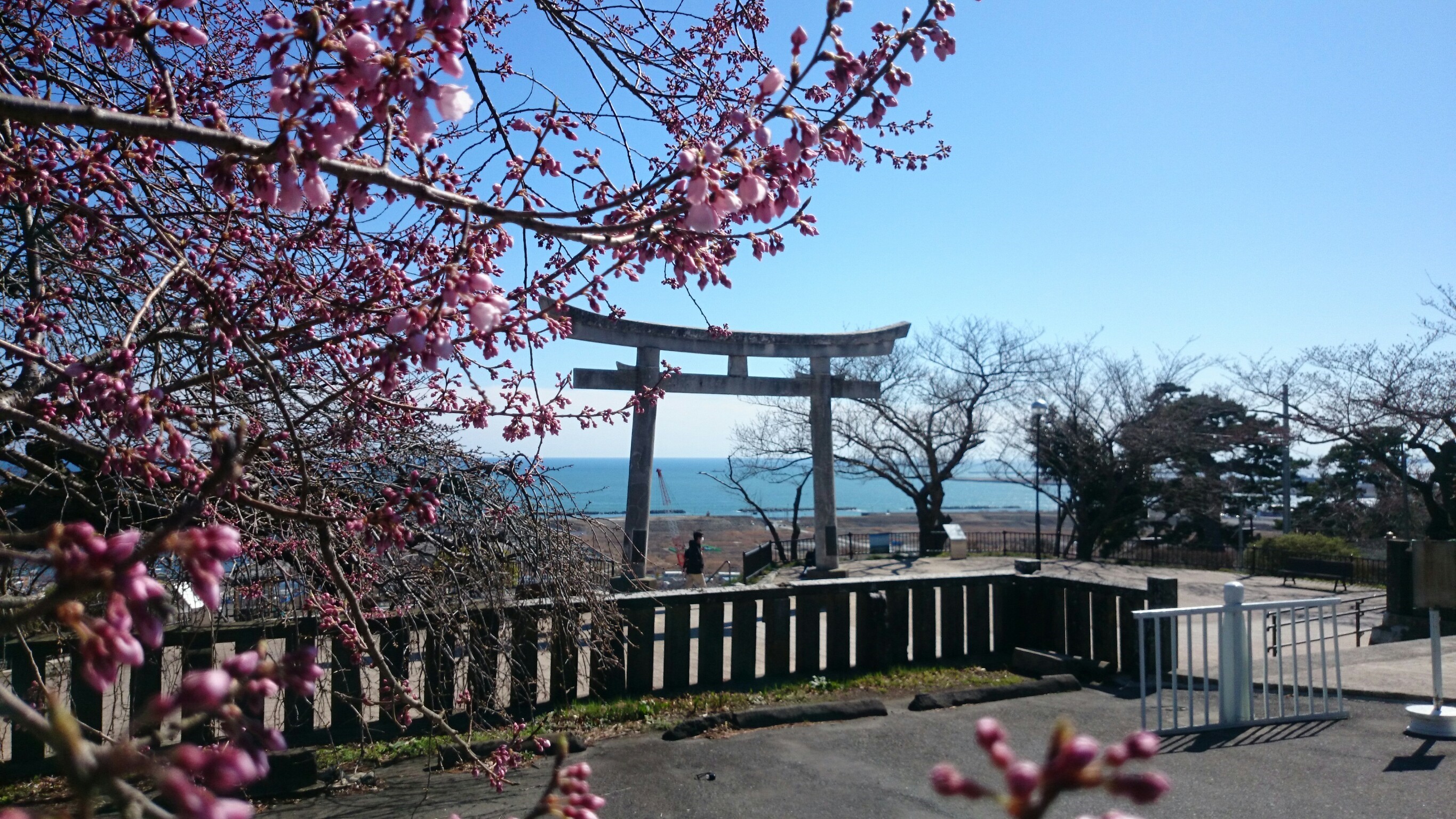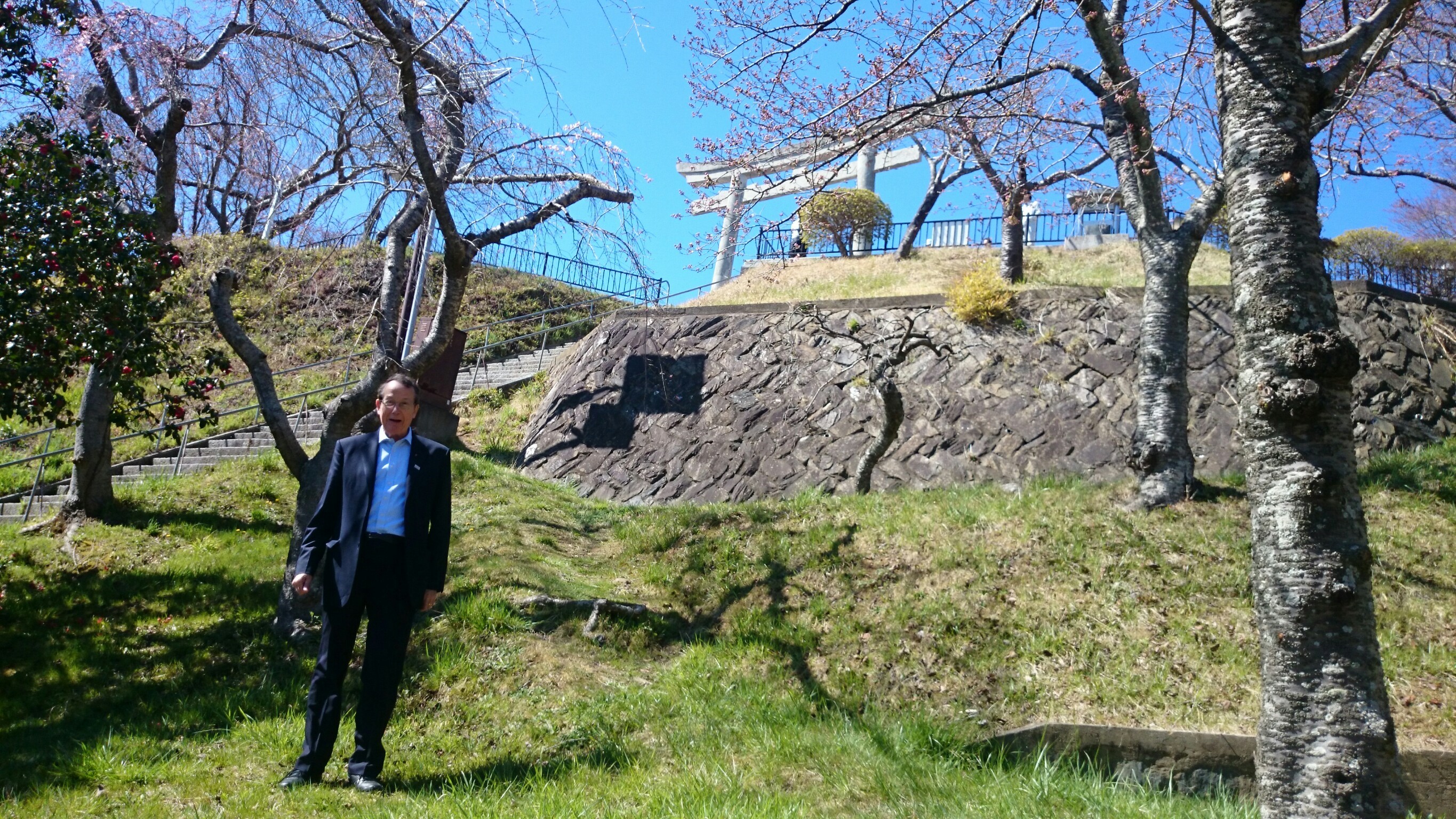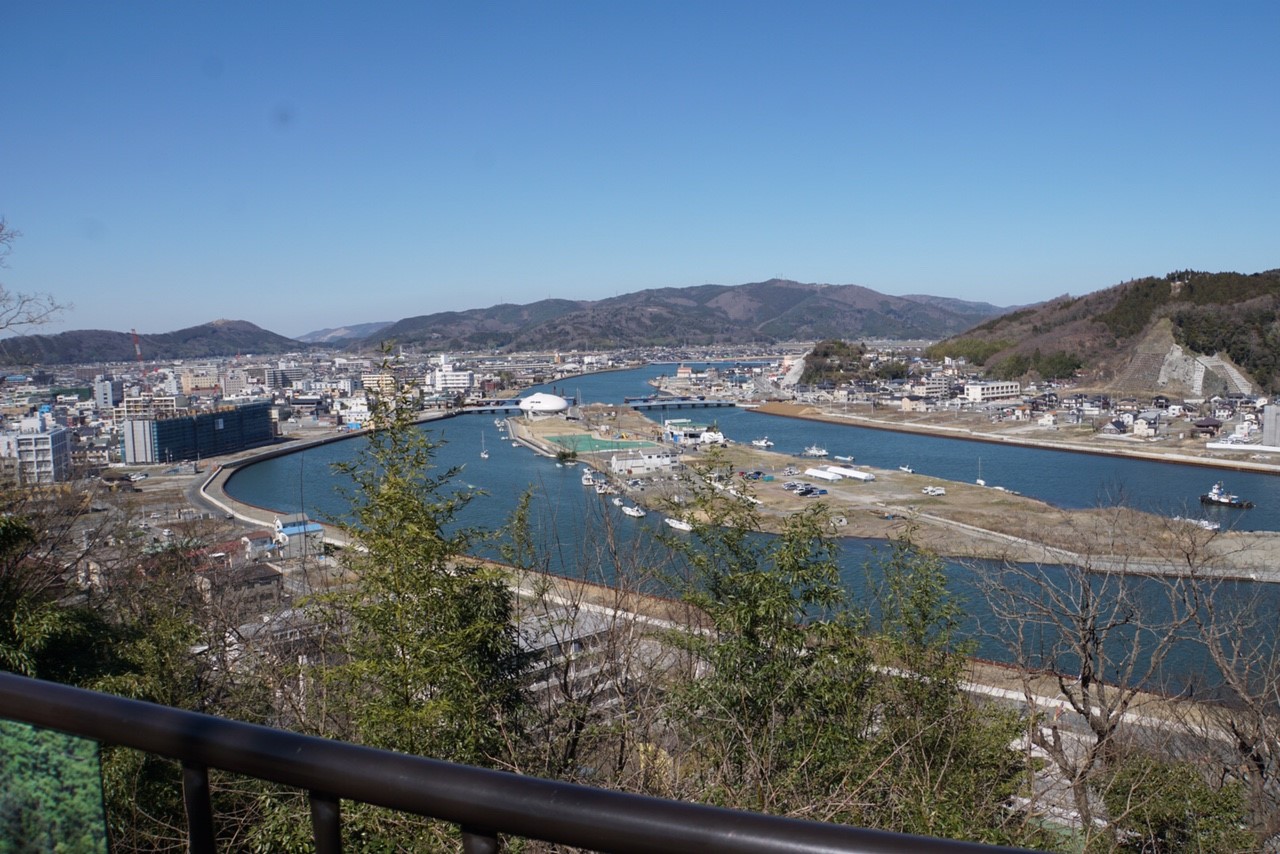 Here, Hiyoriyama-Koen-Park is a place where Prince William have visited. You can see a whole view of the Ishinomaki city from this park. You can watch not only the Pacific Ocean, but also the present situation of recovery from the earthquake and tsunami, and many other points of Ishinomaki. Mr.Barrow regards it as a problem that TV only says that there is nothing because of the tsunami. However, when we went around Ishinomaki, there were people walking, cars running, and also buildings.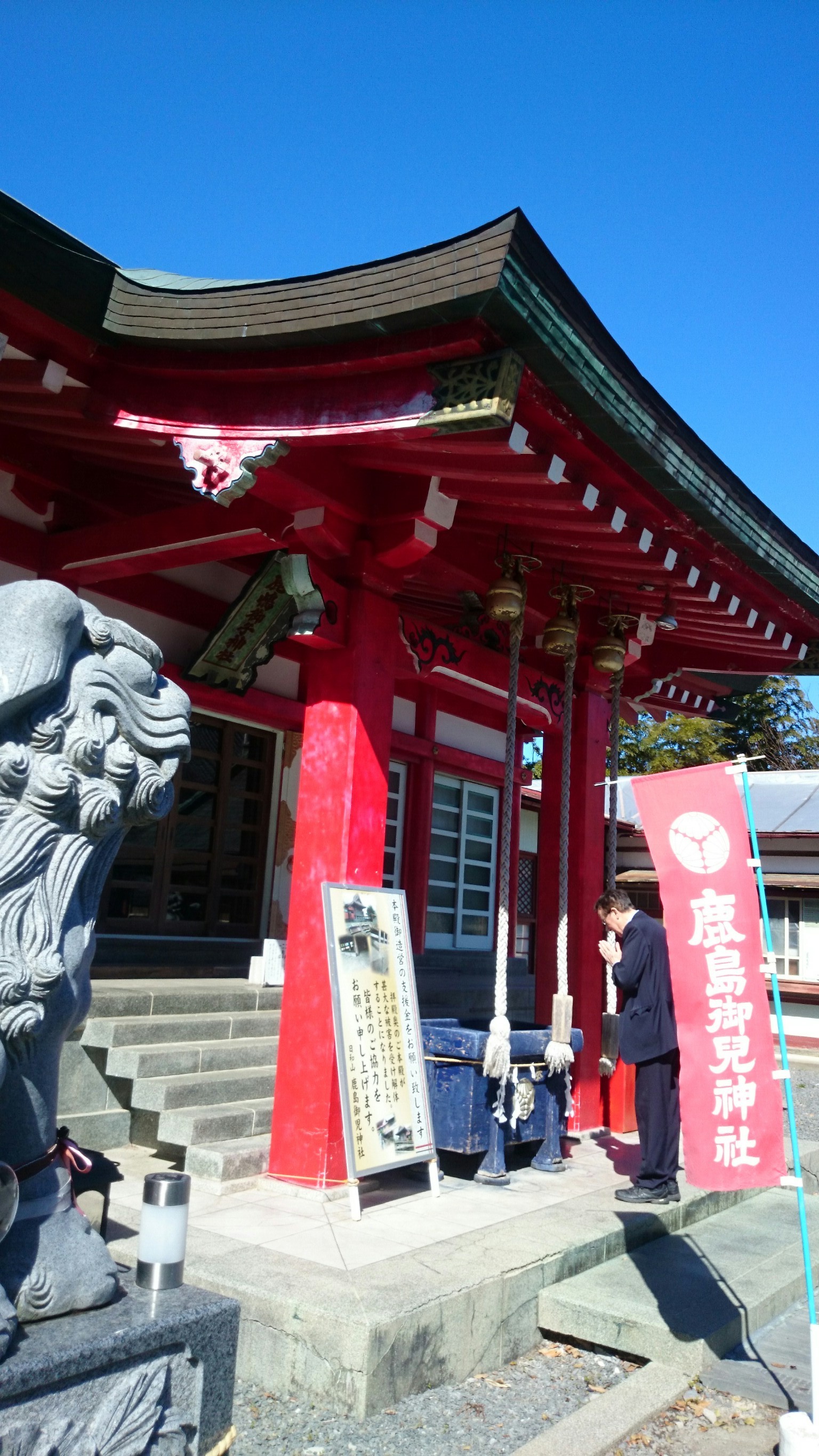 Mr.Barrow also prayed. It was a good day, and sakura-blossoms were also blooming, which were very beautiful. Many people, from children to adults, were coming to Hiyoriyama-Koen Park. It was very nice not only its view but also its atmosphere. We talked very much with people living there about the memories of those days and other trivial topics. Many warm people were there.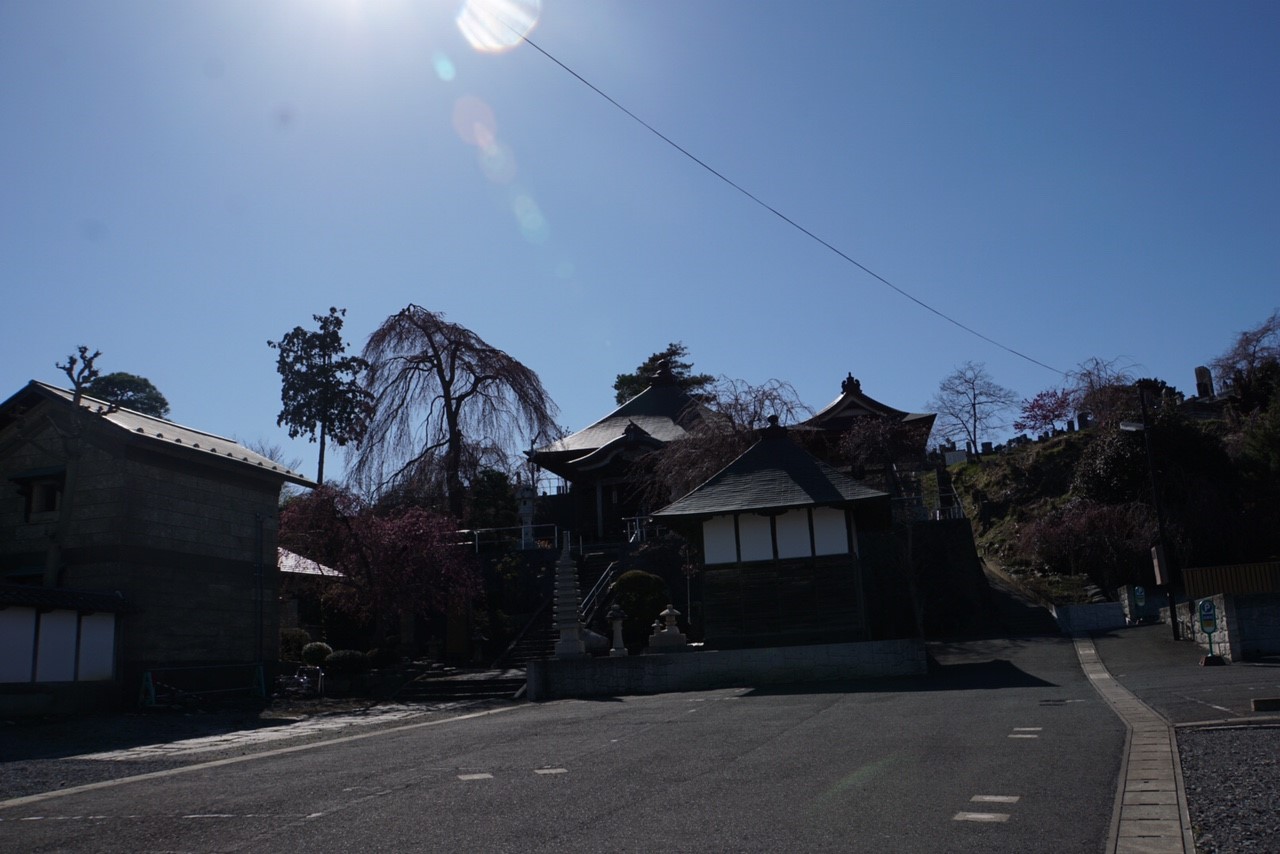 On the way back to the station from Hiyoriyama-Koen Park there was a very beautiful building. There were many people and also there were many foreign tourists.
After all there are many things that you can experience only by visiting yourself. Therefore, we hope you come to Ishinomaki city at least once.
google MAP
Ishinomaki Station
Expenses
From Sendai station to Ishinomaki station (by Train):Senseki-Tohoku line 840¥
From Ishinomaki station to Nichinichi-shinbun and the "newspapers on the wall": 10 minutes by walk
From Nichinichi-Shinbun to Kadonowaki elementary school and Saikoji-Shrine: 15 minutes by walk (1.3km)
From Saikoji-Shrine to Hiyoriyama-Koen Park and Kashimamiko-Jinja Shrine: only 1 minute by walk
From Hiyoriyama-Koen Park and Kashimamiko-Jinja Shrine to Ishinomaki station: 850¥by taxi
From Ishinomaki station to Sendai station (by Train):Senseki-Tohoku line 840¥