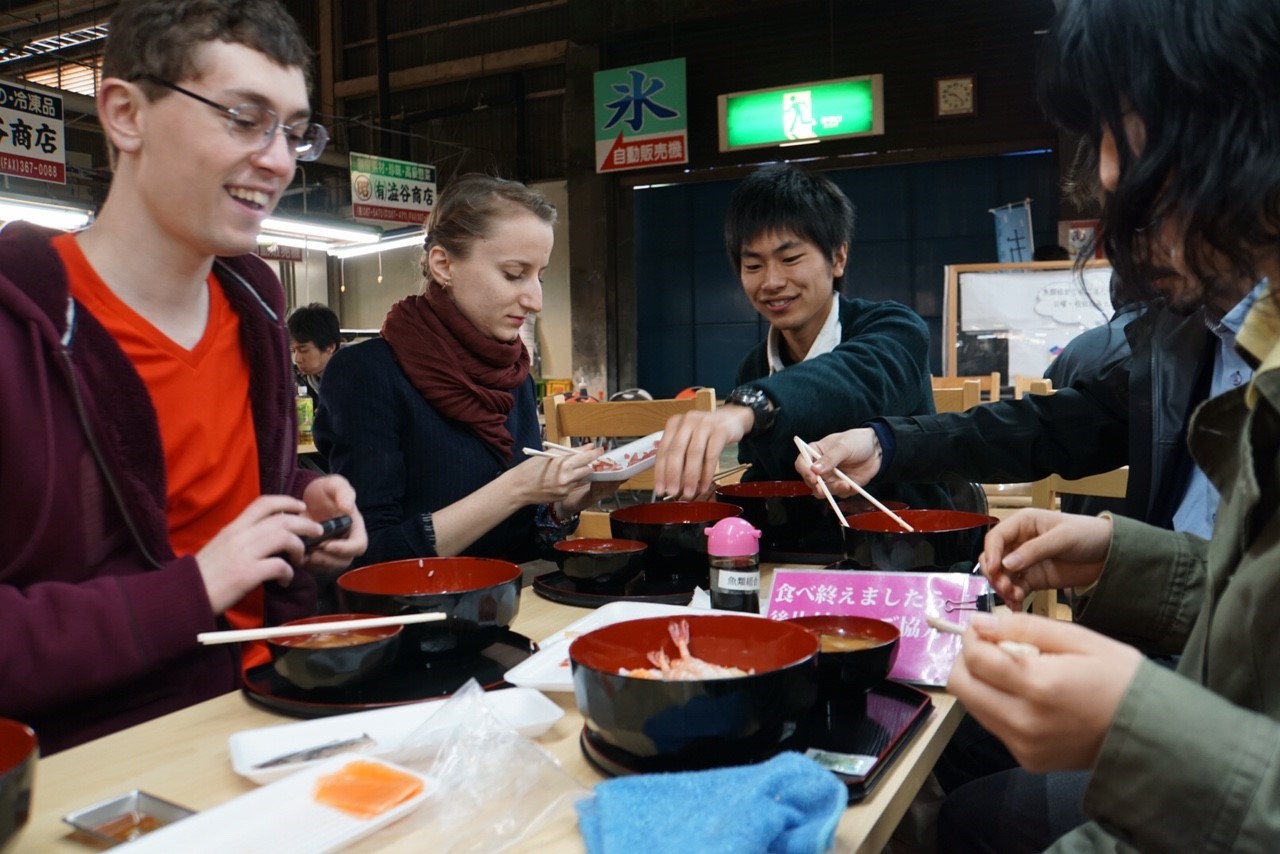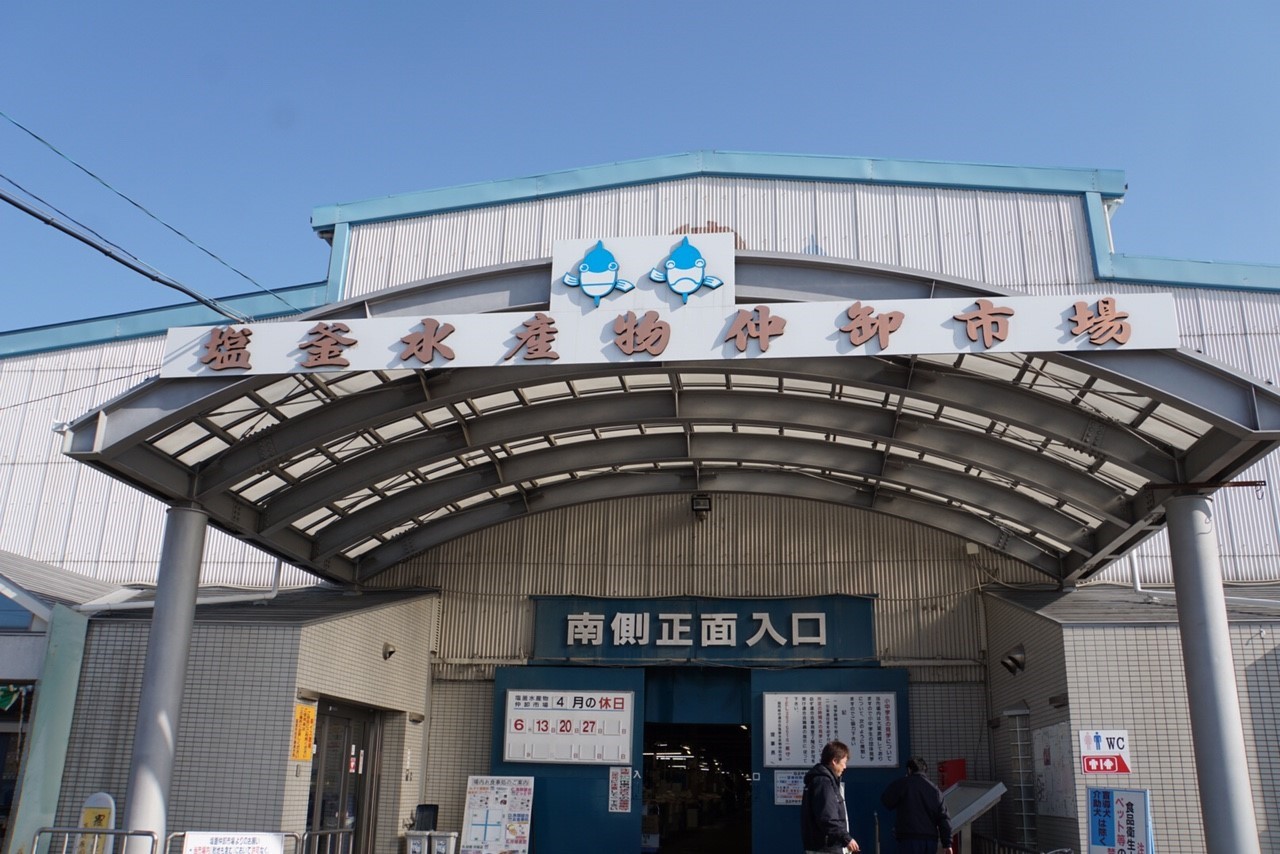 Departing from Sendai Station, the Senseki Line is the most convenient mode of transportation. The train ride to Shiogama city takes about 20 minutes.
Get off at East Shiogama Station(東塩釜駅)and walk east for about 10 minutes
This is Shiogama Seafood Wholesale Market.
This market sell fresh seafood every morning.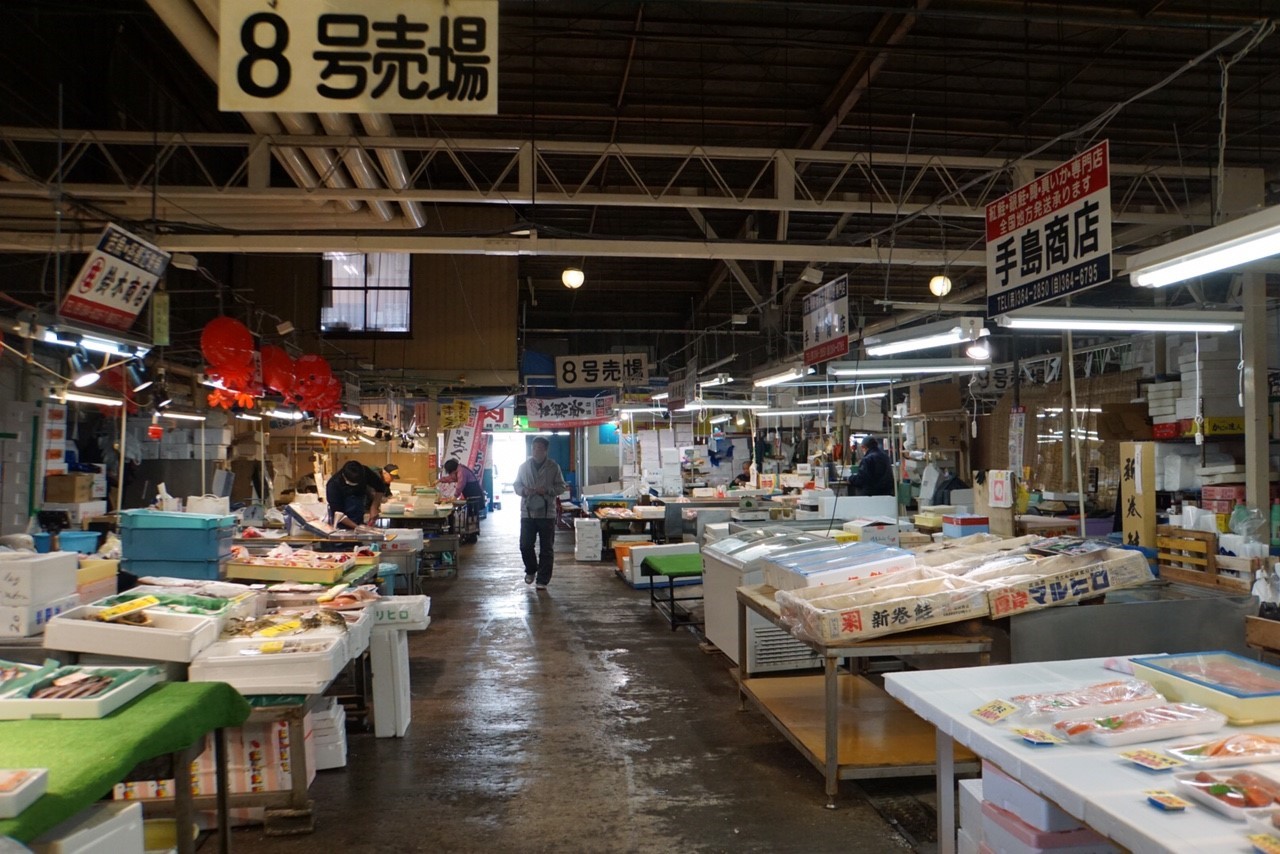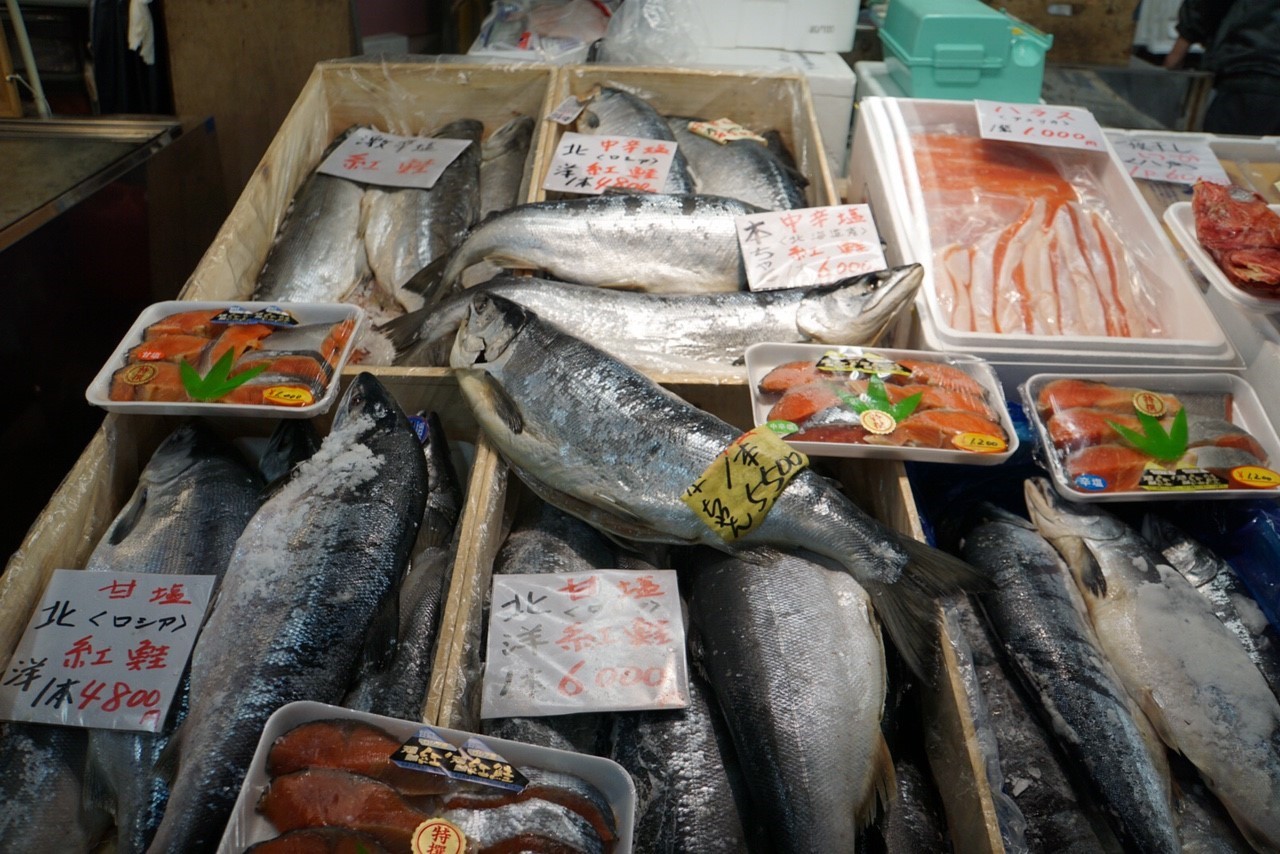 As soon as you open the door you will be greeted by many freshly caught fish and seafood.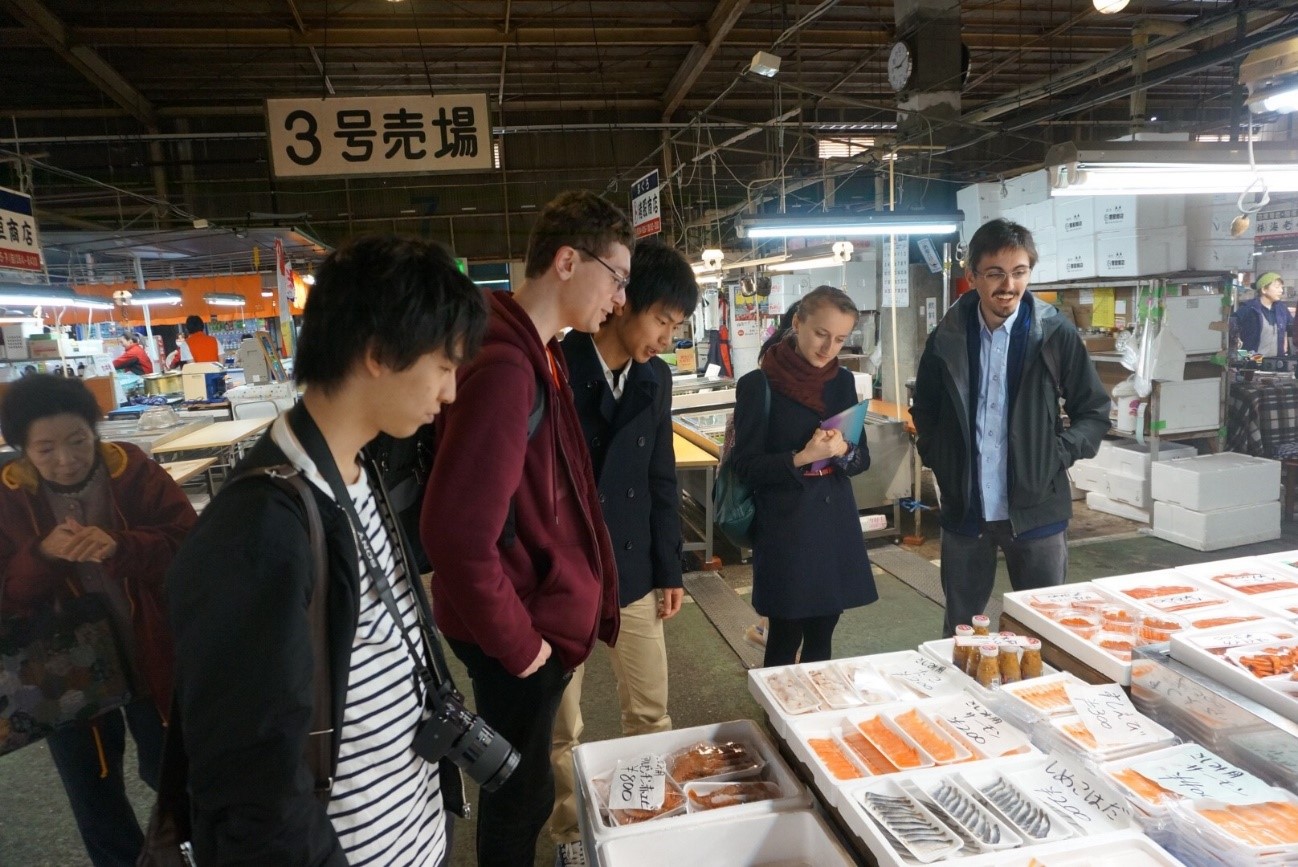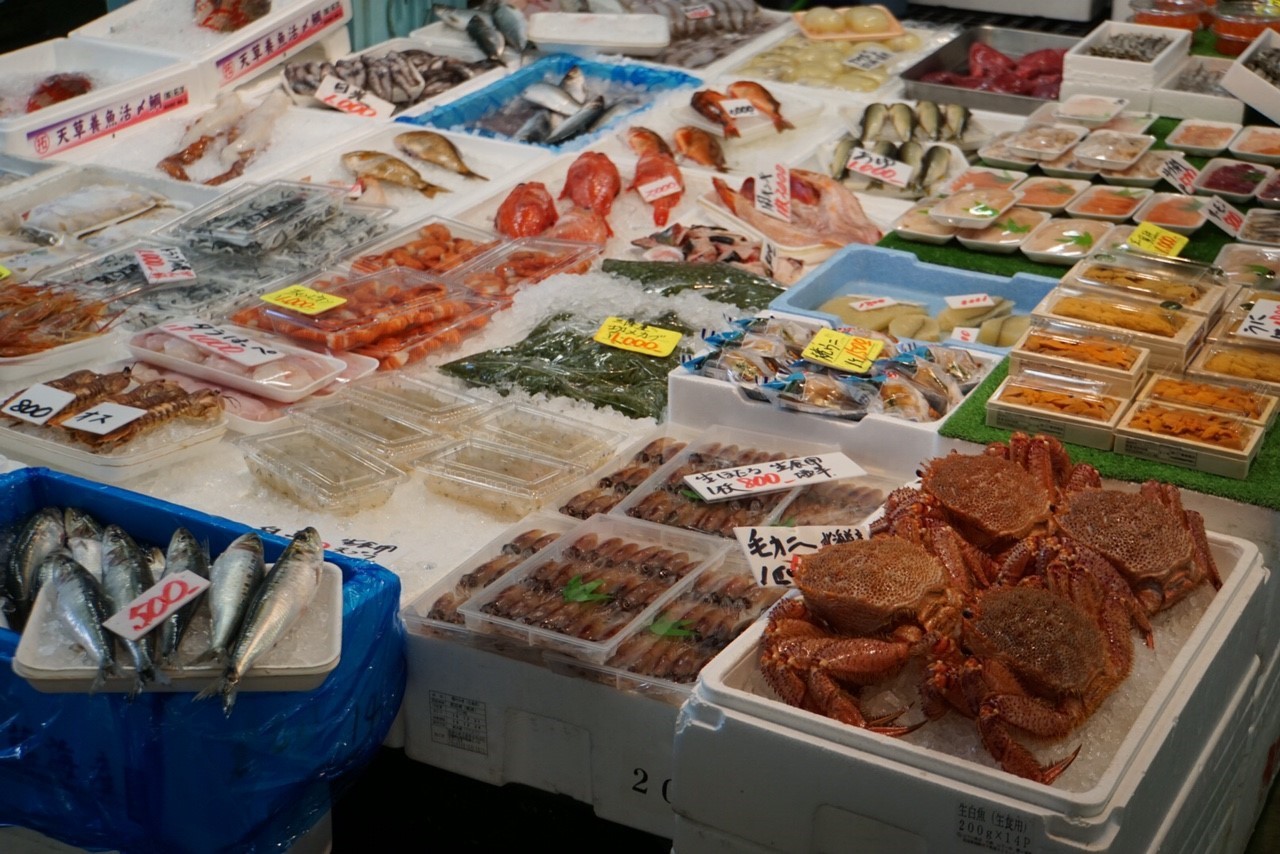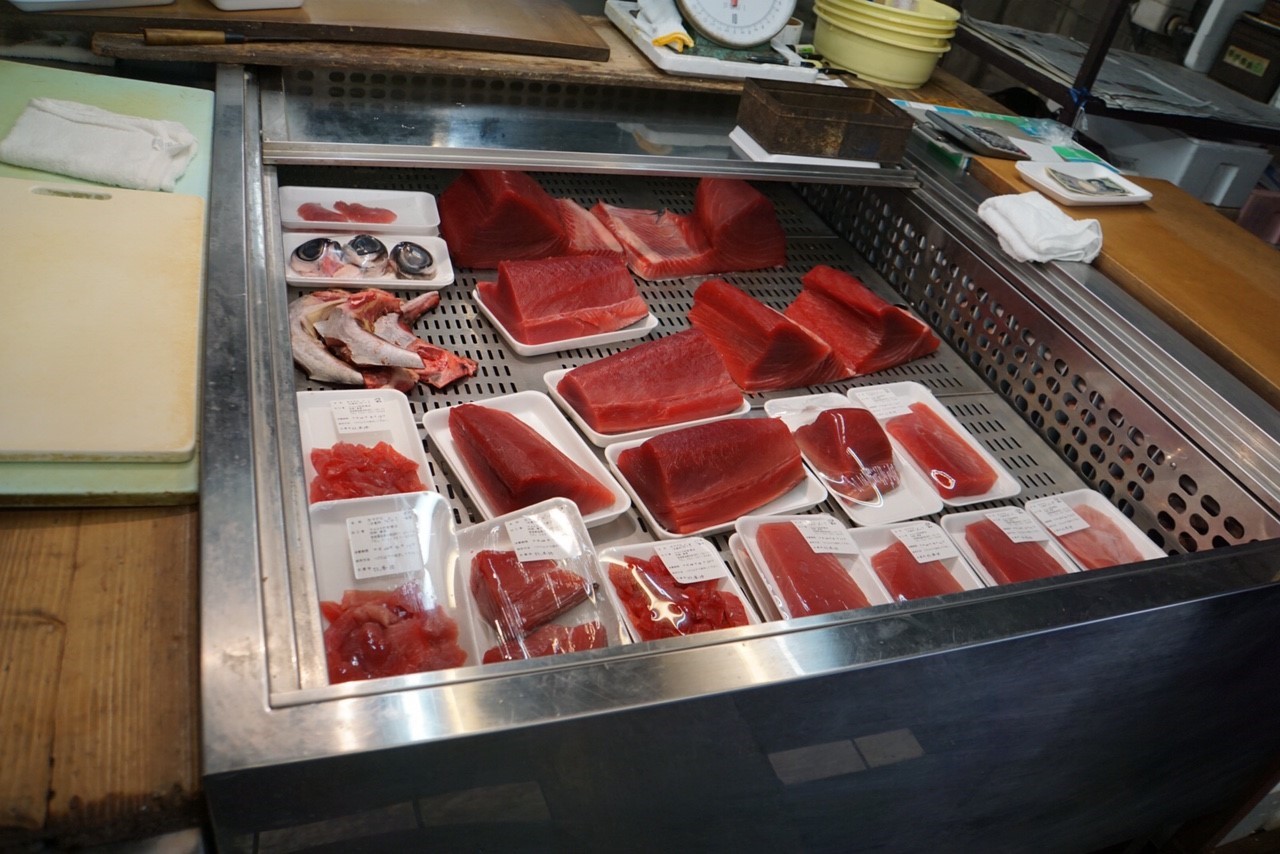 The tuna catch at Shiogama is one of the largest in Japan, therefore you can buy fresh tuna at lower prices.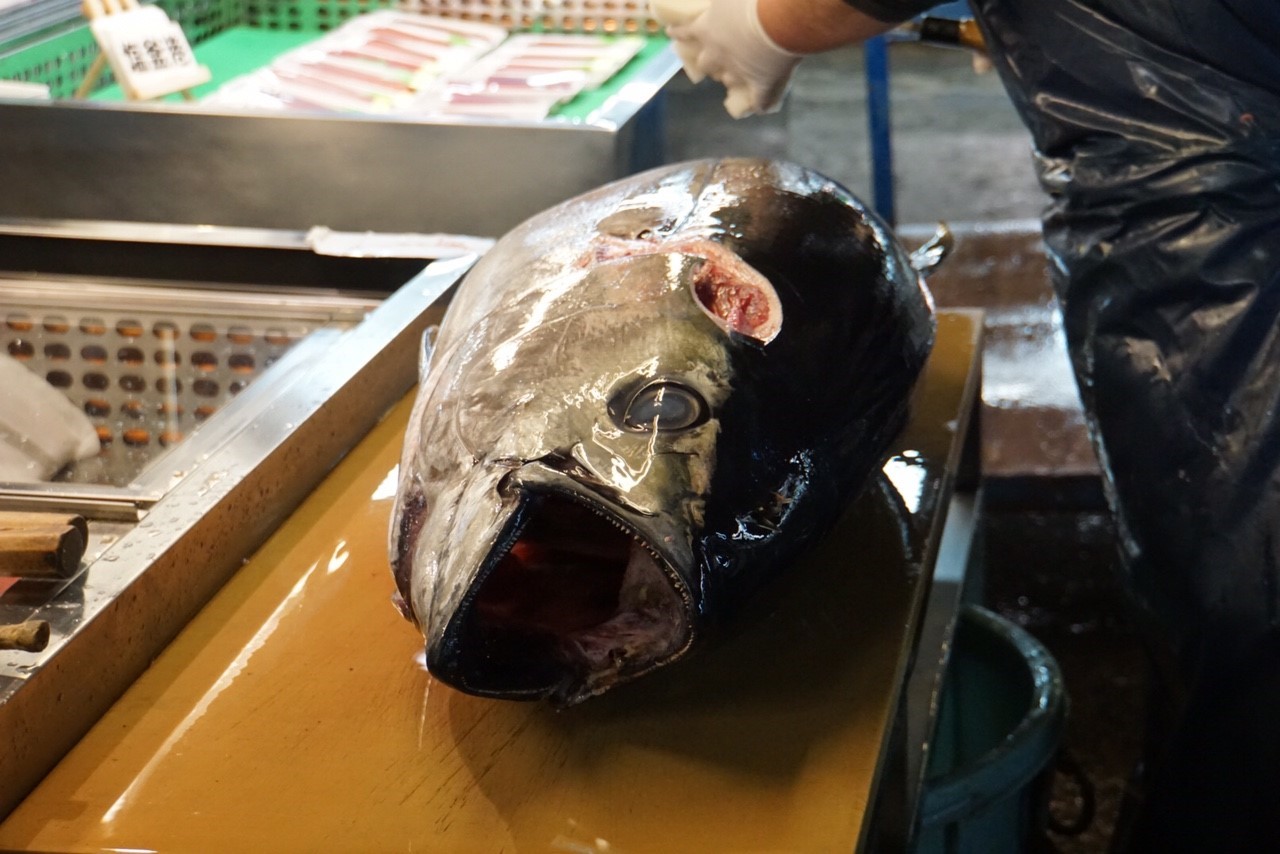 If you are lucky, you can watch cutting up a whole tuna!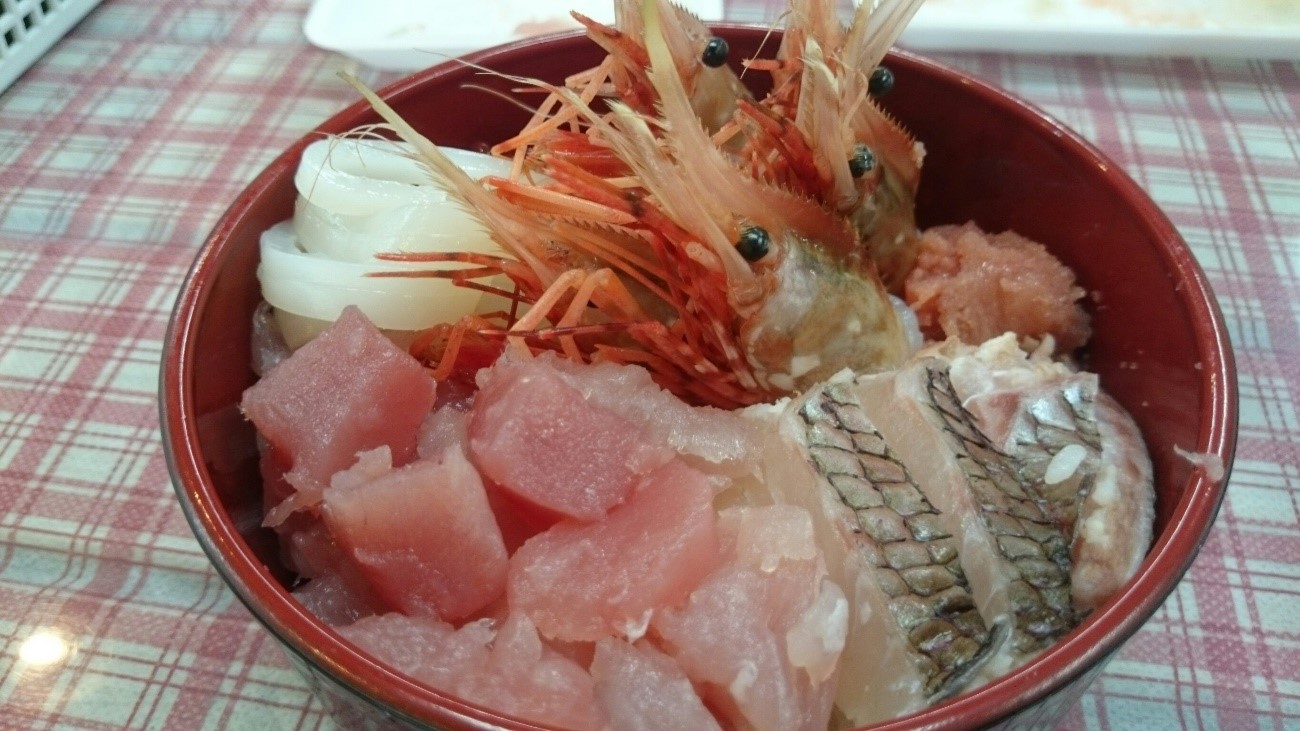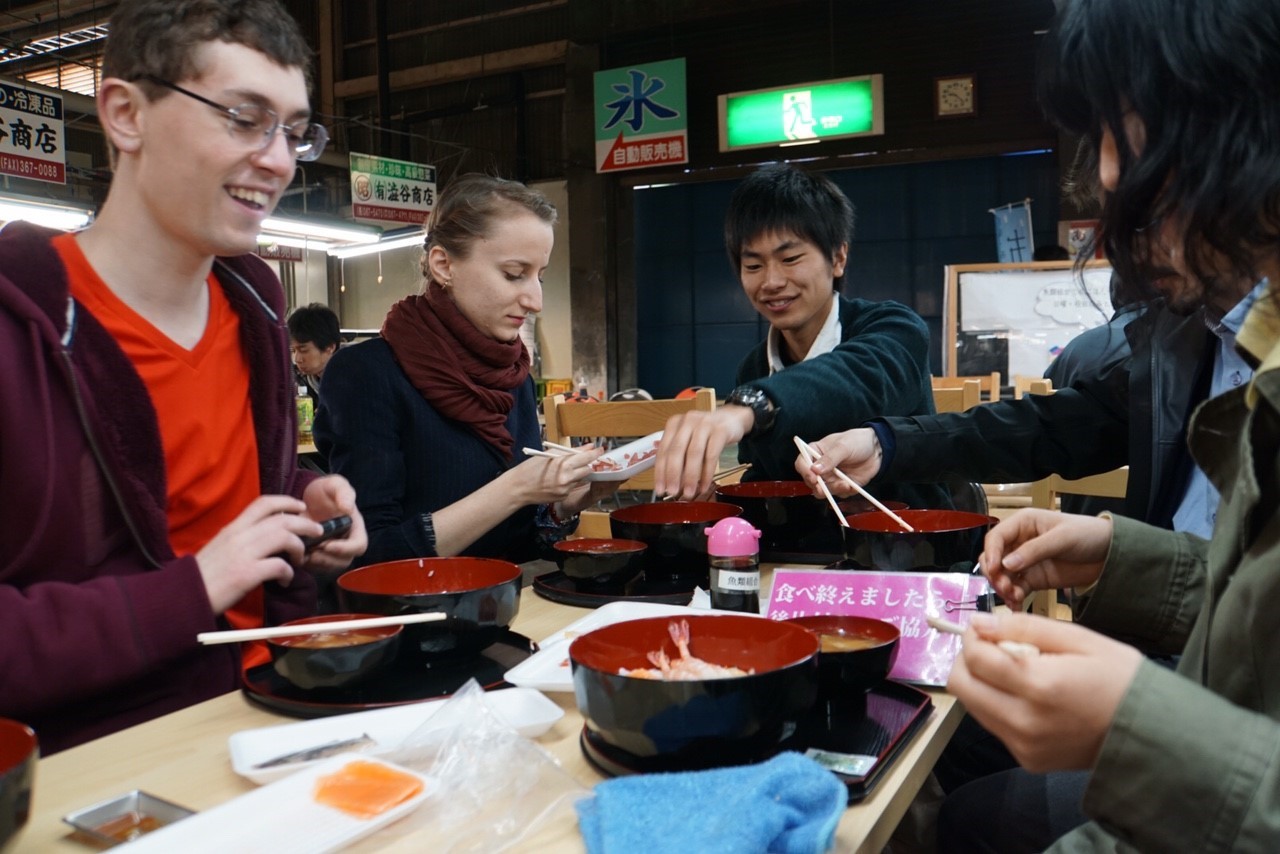 One of the most wonderful points about this market is that you are able to eat fresh seafood as Kaisendon (Seafood rice bowl) immediately.
This one is about 1,000 yen!
Why don't you come create your very own Kaisendon!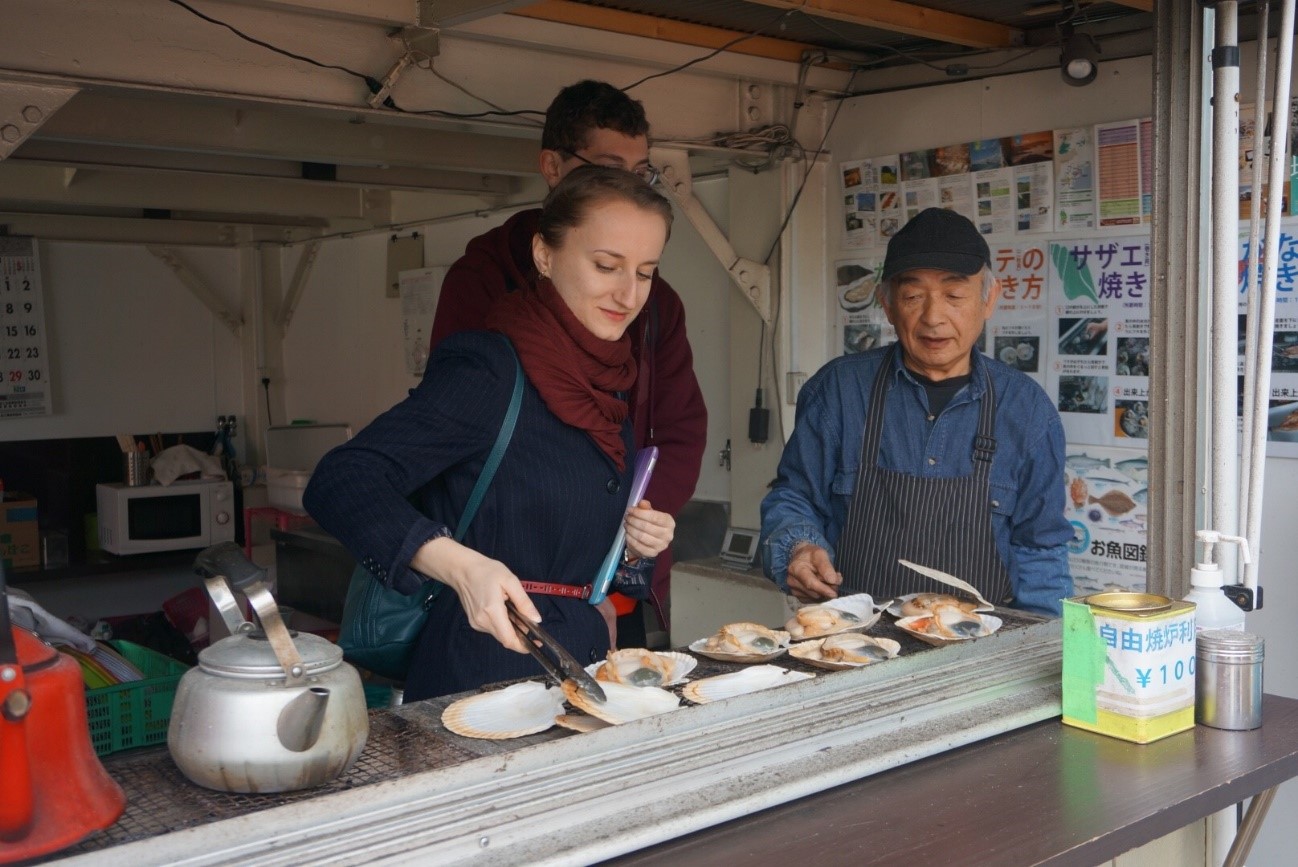 They said,
"Satisfied with delicious and fresh seafood!!"
"Enjoyed eating, watching and grilling!!"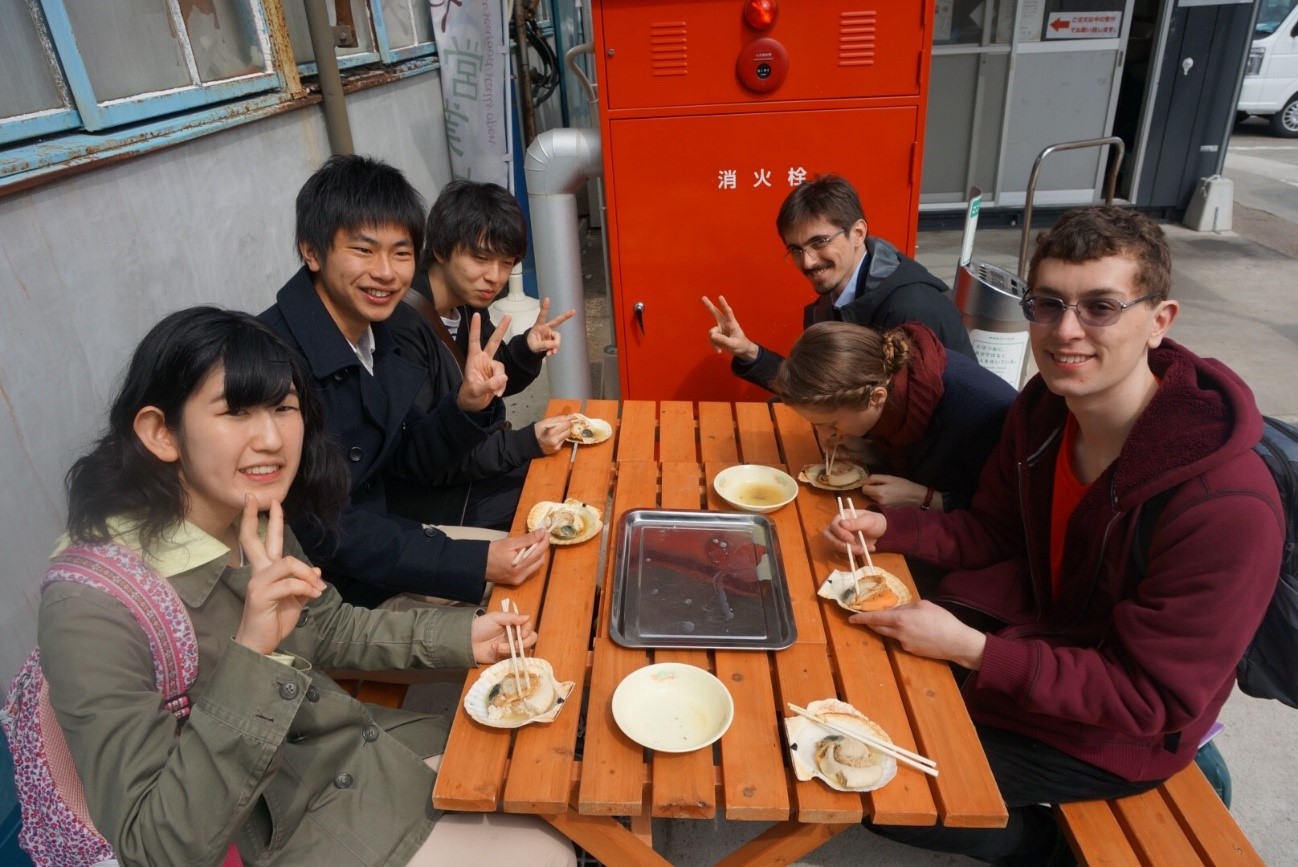 When you want to eat delicious and fresh fish, you must come to the Shiogama Seafood Whole Market!!!
~After this market~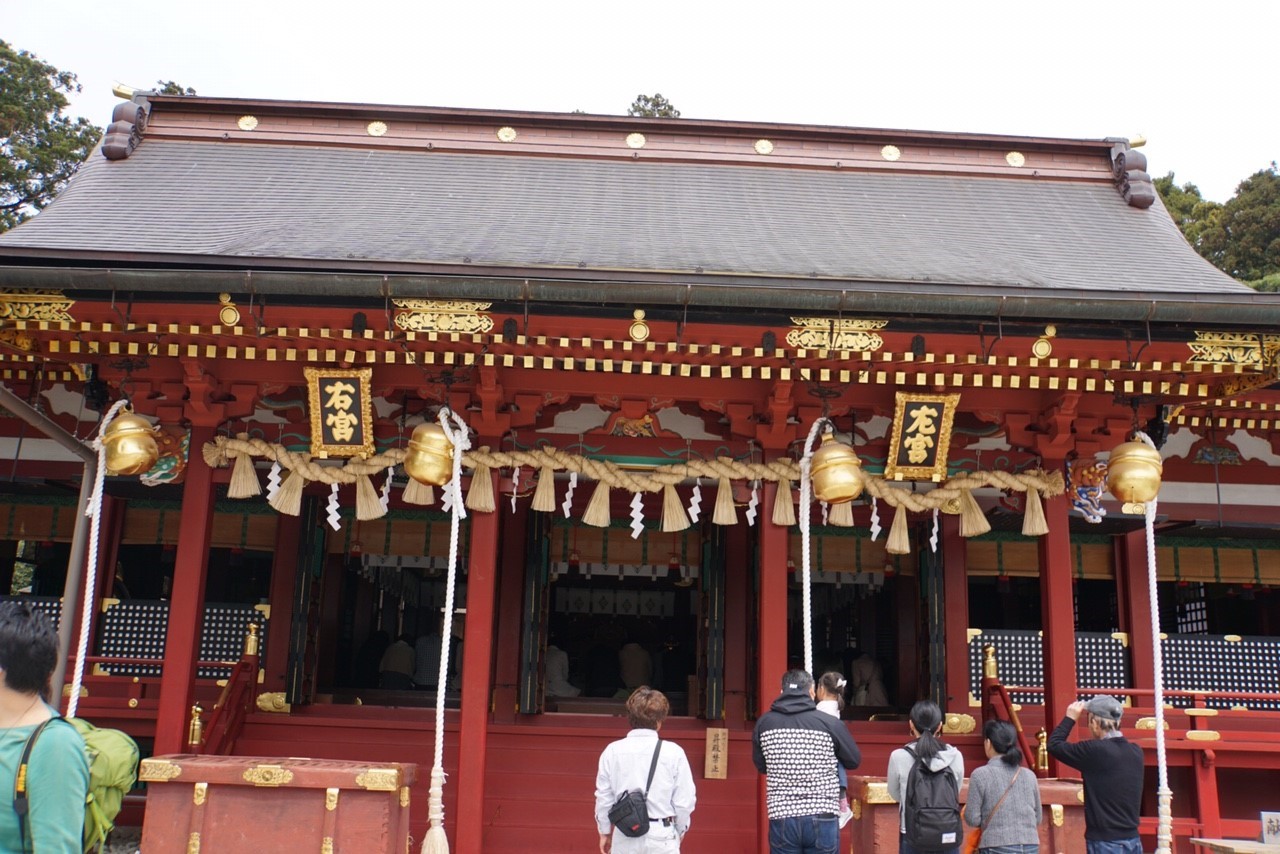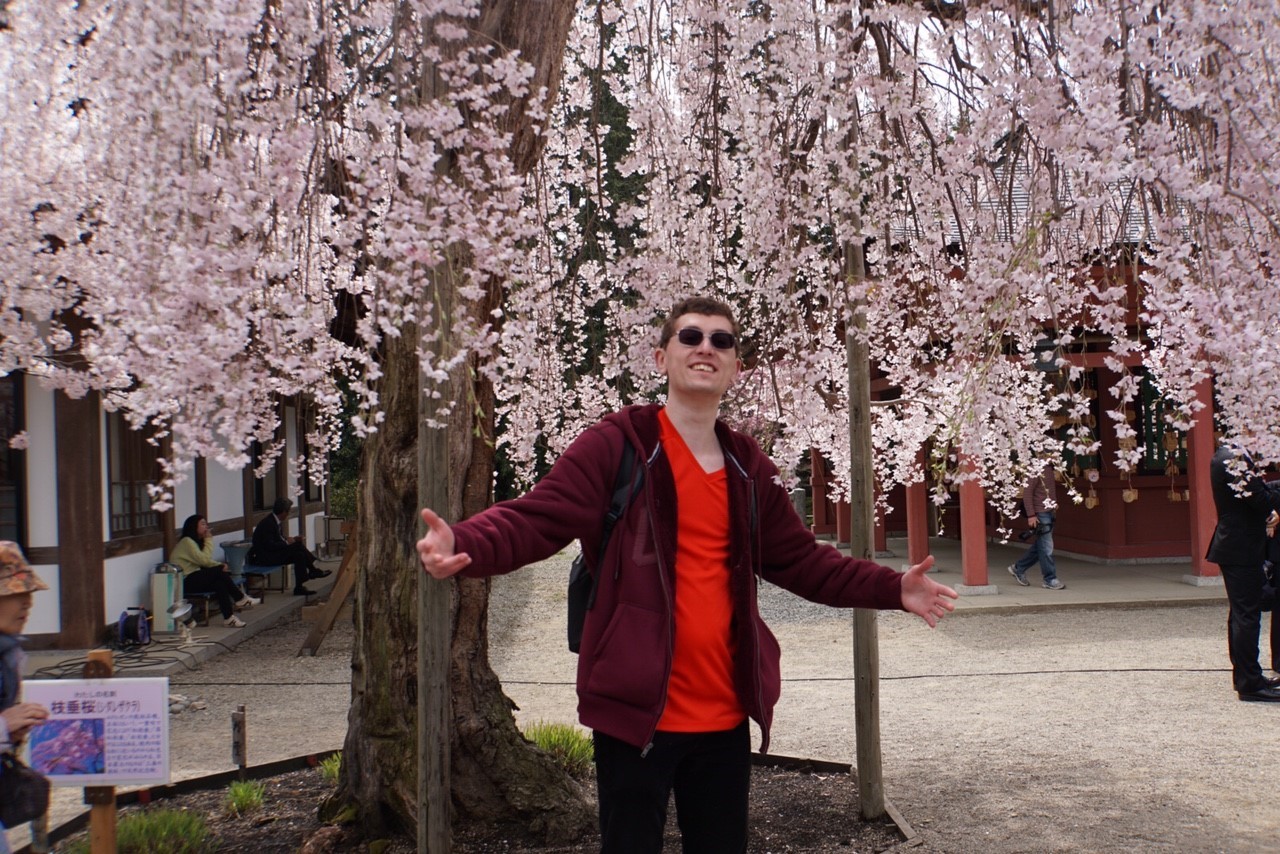 Cherry blossoms at Shiogama Shrine are some of the best and are designated as a natural monument in Japan.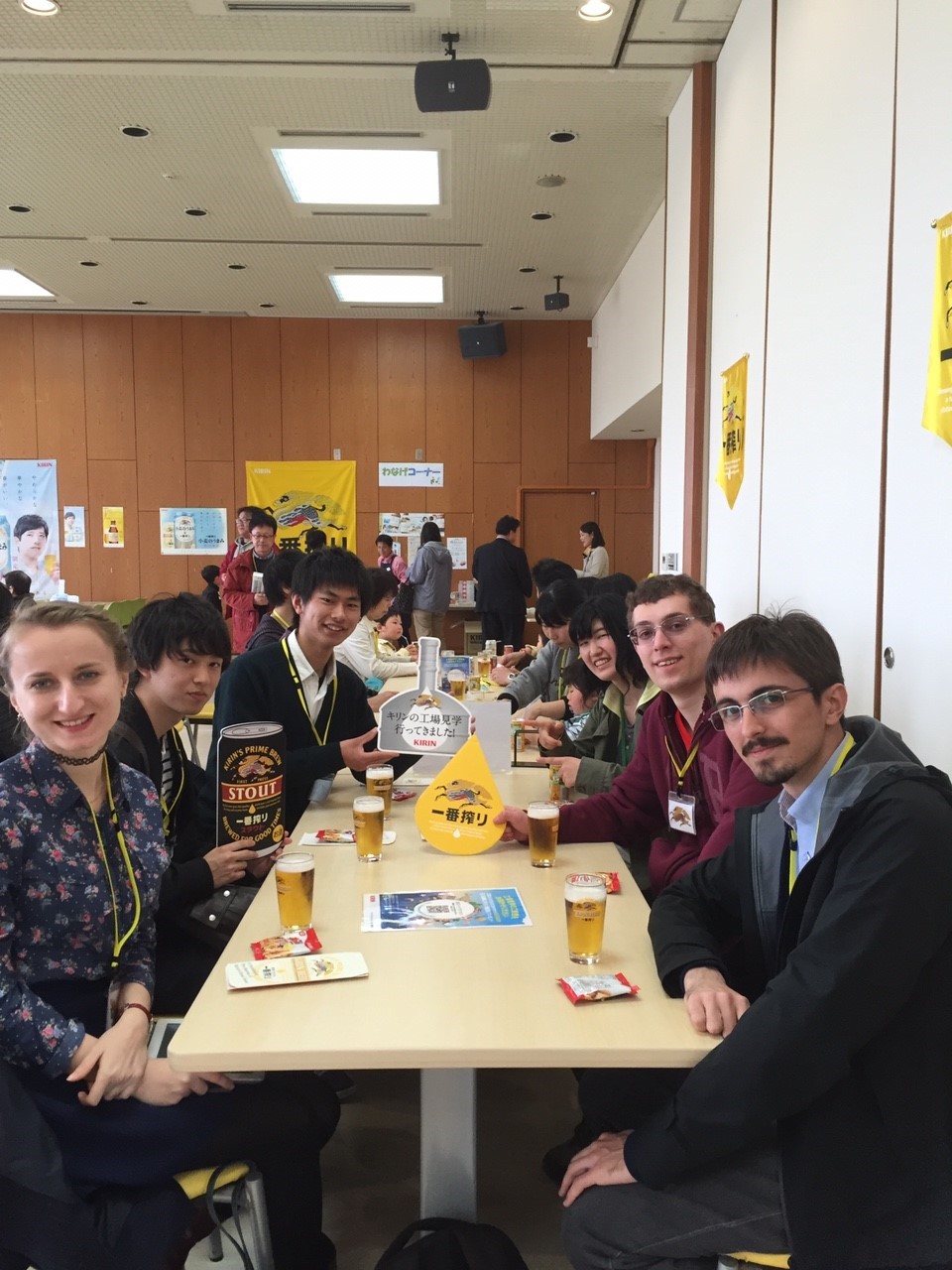 We tried beer and enjoyed factory tour at Kirin Beer Factory.
Kirin is one of the most famous alcohol brands in Japan.
【plan】
Departure
time
Place
Transportation
Cost
8:00
Sendai station
→East-Shiogama station
JR Senseki line
320yen
8:33
East-Shiogama station
→Shiogama Seafood Wholesale Market
On foot
10:10
Shiogama Seafood Wholesale Market
→East-Shiogama station
On foot
10:29
East Shiogama station
→Hon-Shiogama station
JR Senseki line
140yen
10:31
Hon-Shiogama station
→Shiogama Shrine
On foot
11:45
Shiogama Shrine
→Hon-Shiogama station
On foot
12:04
Hon-Shiogama station
→Tagajo station
JR Senseki line
190yen
12:50
Tagajo station
→KIRIN beer factory
Shuttle bus
0yen
14:15
KIRIN beer factory
→Tagajo station
Shuttle bus
0yen
14:41
Tagajo station
→Sendai station
JR Senseki line
240yen
Google MAP
Shiogama Seafood Wholesale Market
Shiogama Shrine
Kirin Beer Factory
【cost】
・Kaisendon       1,000yen
・Shiogama shrine free
・Beer Factory free
・transporftation 890yen