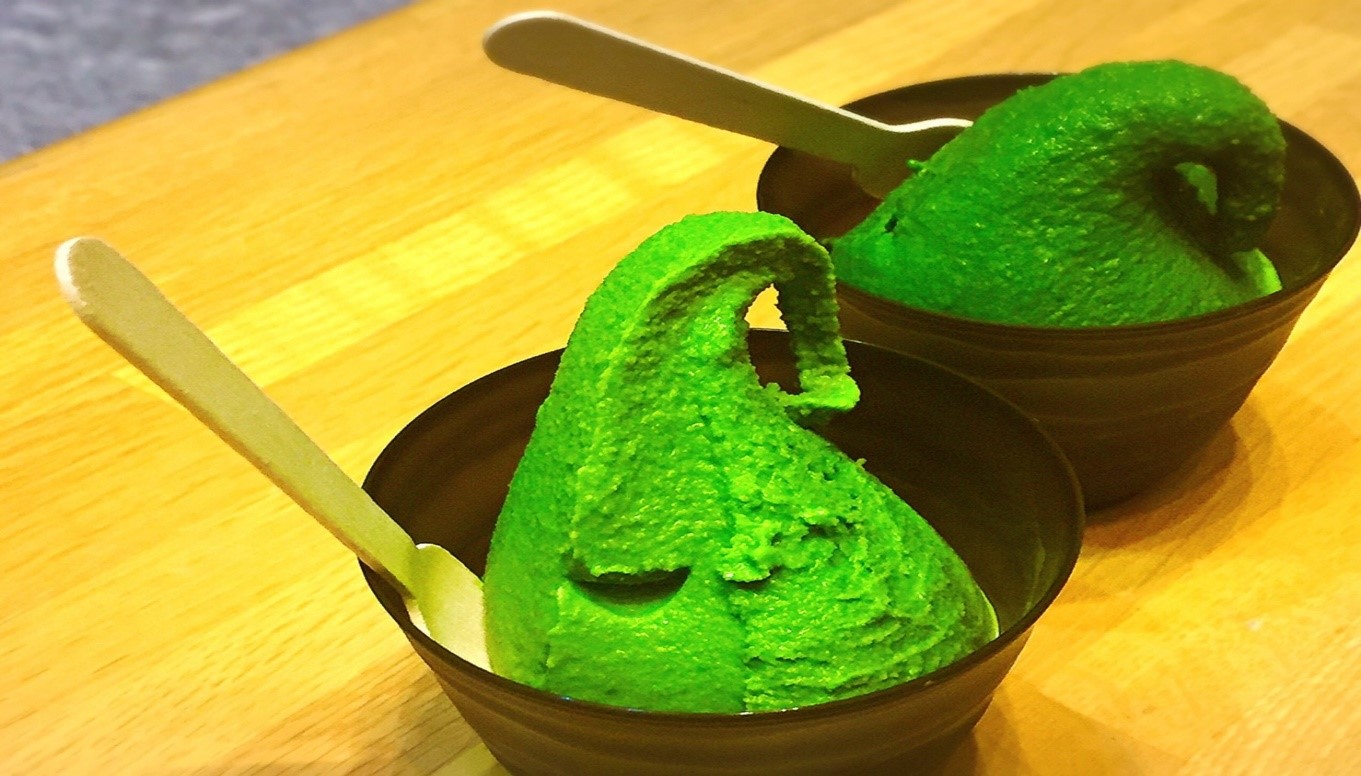 【The cafe with tea and sweets is right next to Yamagata station】
Sakura is a cafe originally started by Sono Kuwana Head Office that was established in 1887 at Yamagata Takahatacho . After  100 years in business they  have continued the same taste and opened 7 cafes in Yamagata.
【Let's find the perfect strength 「green tea gelato」】
The cafe next to Yamagata station is  on the first floor of  Kajyou Central and is called 「Sakura tea shop  」. You can order 6 levels of green  tea strength to match your own taste! Today we chose「Kiwami」(at the back of the picture), and「Sakura special」.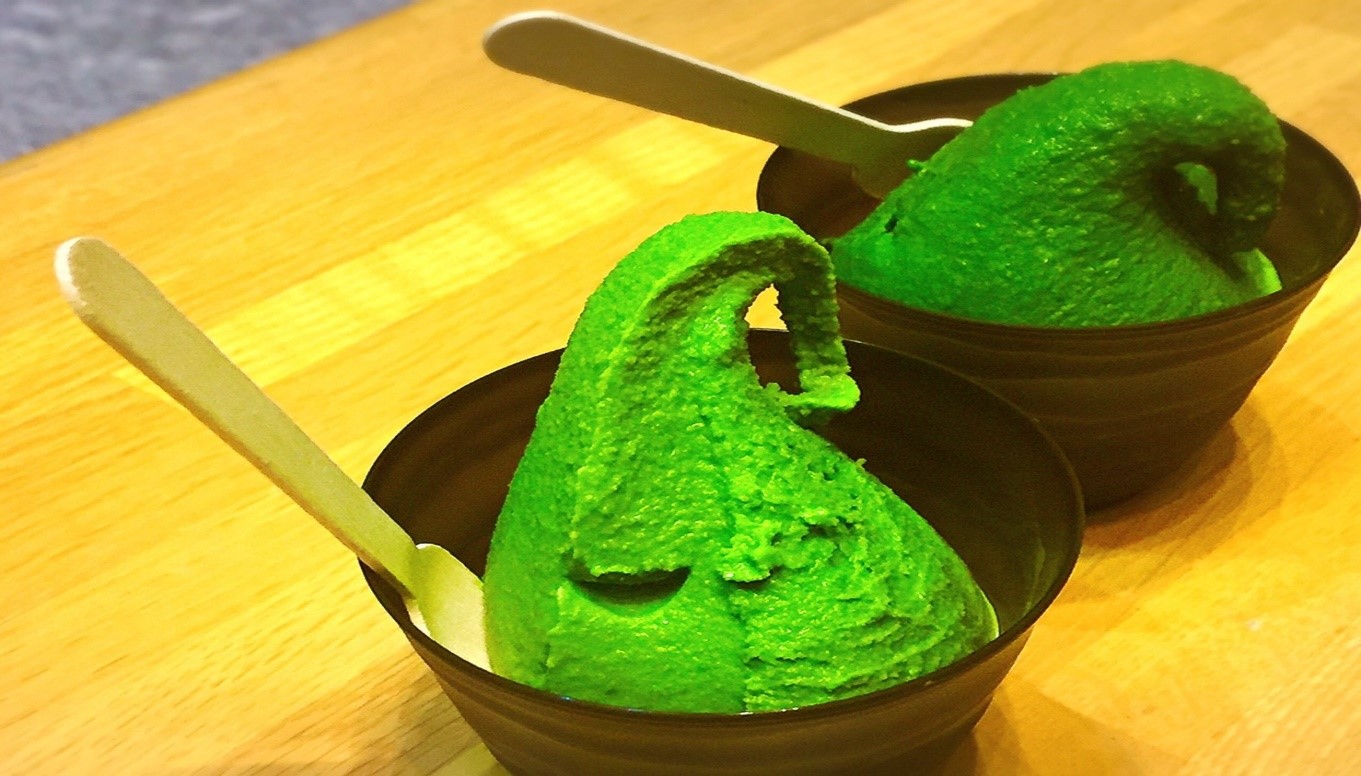 「sakura special 」is three time stronger than 「honnori」. It`s not too sweet and  the green tea flavour comes through wonderfully.  Come to Yamagata to try「Kiwami」and see what it  tastes like!
There are other seasonal gelato flavours as well.
【Summary 】
You can enjoy many kinds of green tea sweets along with the speciality of Yamagata「Omizuke」.There  are parfaits for each season.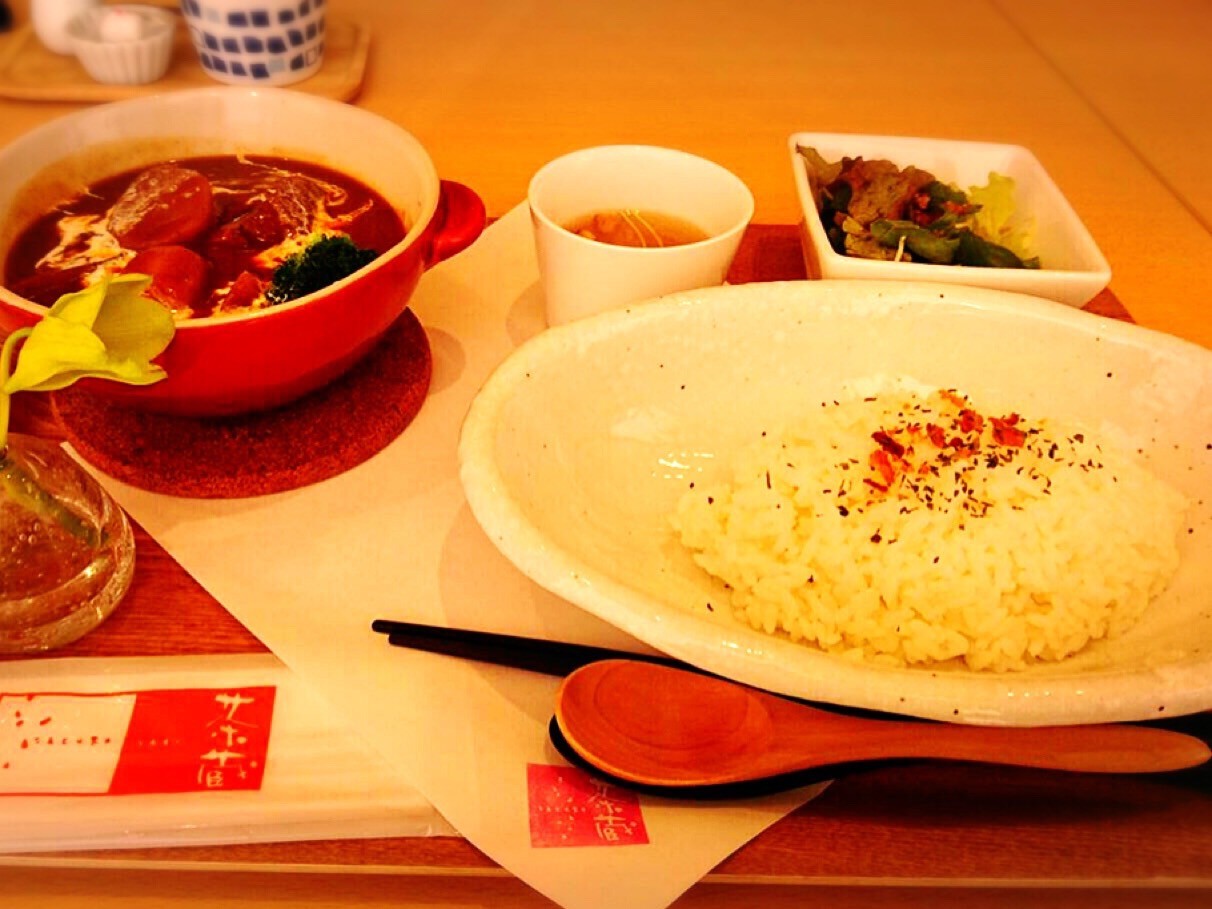 (This is the limited time beaf stew)
Sundries are also sold. At lunch you can enjoy a Japanese style, Western food.
In Yamagata city there are three cafes as well as in Yomezawa city and Nayou city.
When you come to Yamagata come to 「Sakura」to enjoy a lovely  time.
【Green tea gelato price 】(consumption tax included)
「Super premier  」480JPY
「Kiwami」450JPY
「Strong 」420JPY
「Sakura special 」390JPY
「Strong tea」360JPY
「Honnori」330JPY
【店舗情報】
Name : Sakutra (茶蔵)
close : Tuesday
lunch : 11:30~15:00(ラストオーダー14:30)
dinner: 17:00~19:30(ラストオーダー19:00)