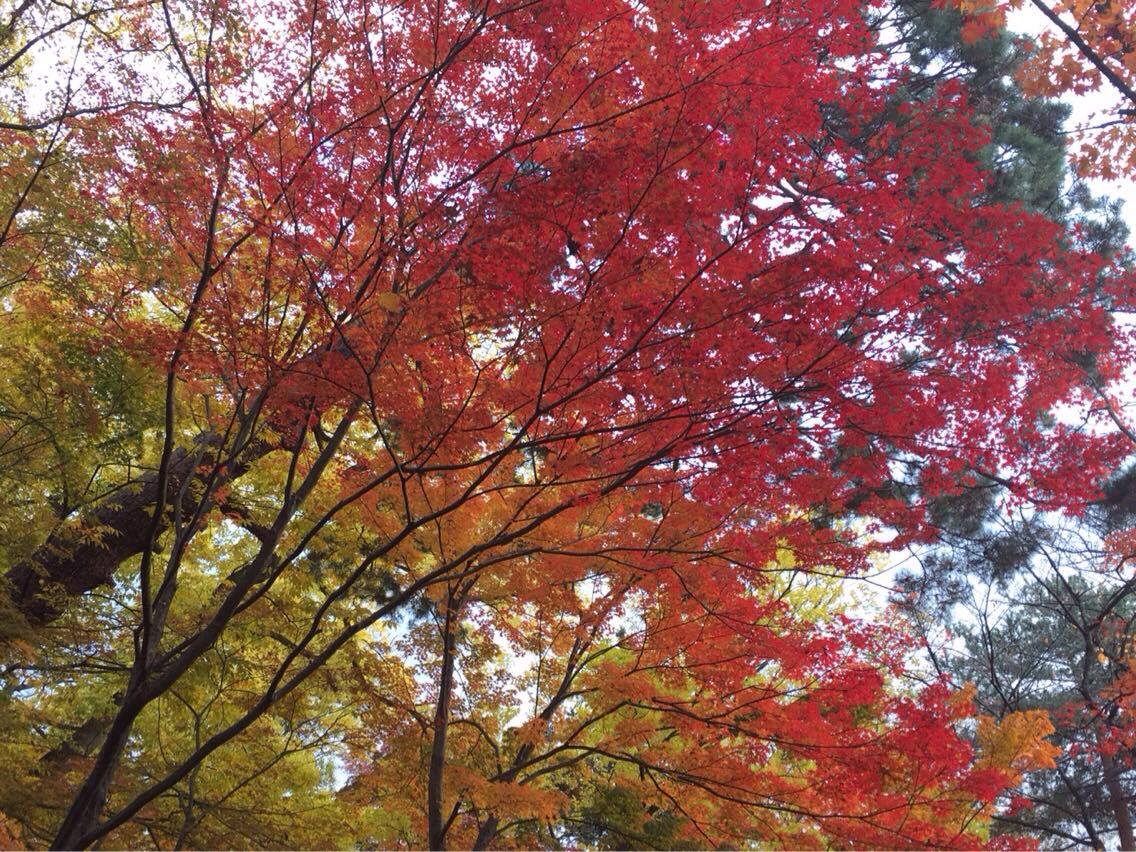 Yamagata  celebrated the first snow on November 9th, it still retains a remnant of autumn.
One of them is the symbol of autumn in Japan, autumn leaves. This time we will introduce Momijji Park of Seifuso in Yamagata City.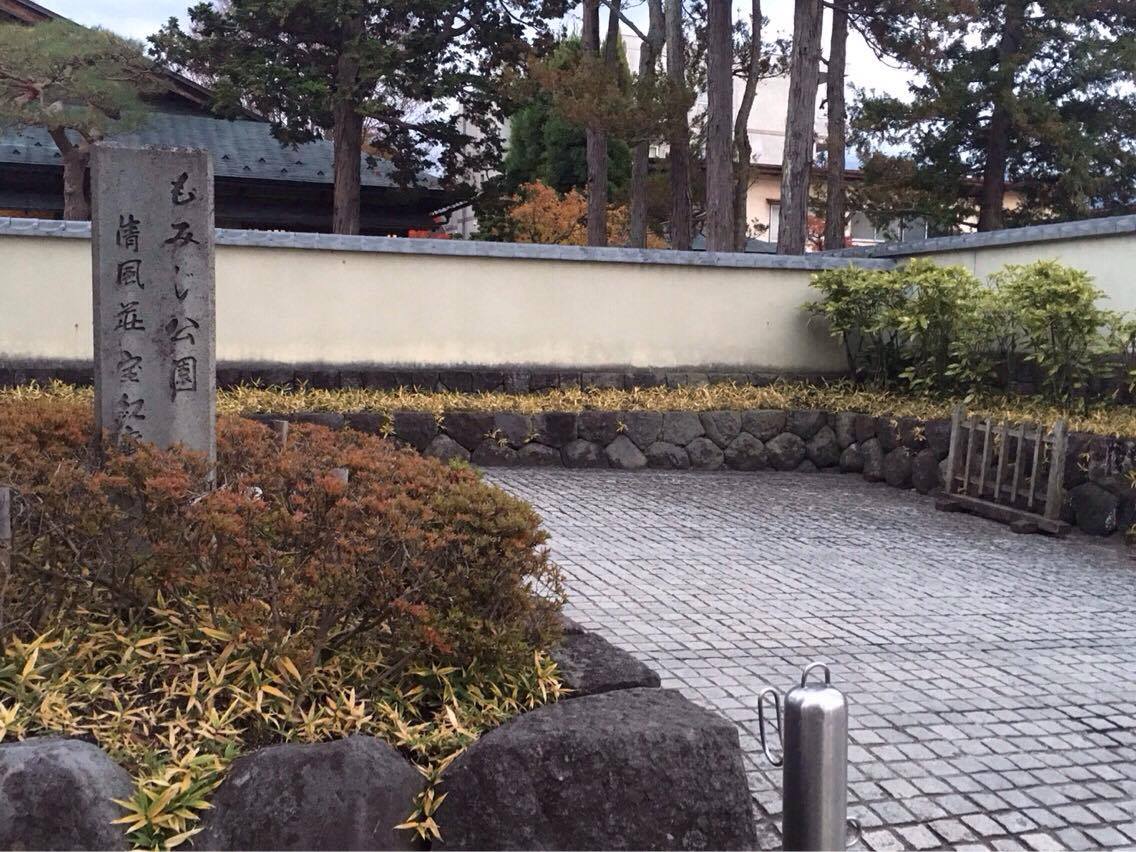 Momijisa Park is located in a residential area, 5 minutes by foot from Yamagata prefectural government office. Get off at Higashihara 3-chome, you will see a signboard as a  landmark.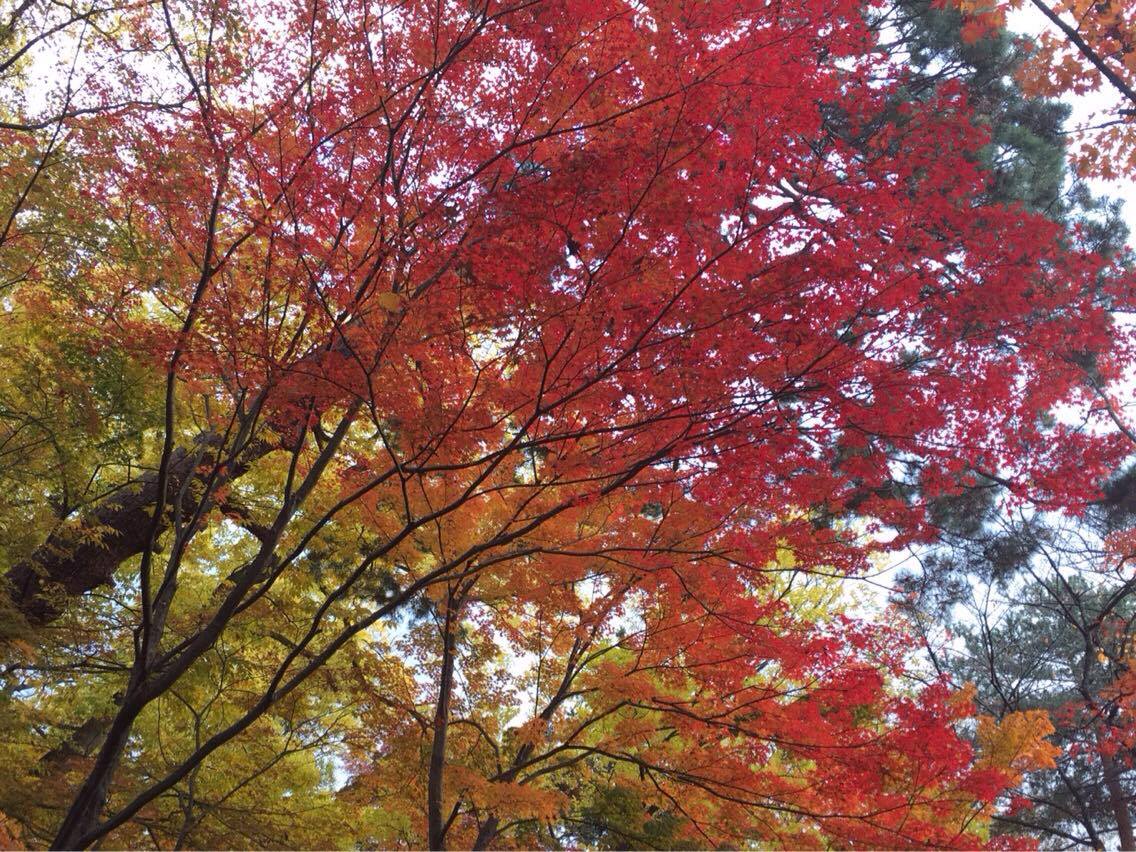 When entering the garden, autumn leaves spread all over the field of sight as far as you can imagine from the surrounding residential streets. A lot of people enjoying autumn leaves, such as friends, friends, couples, and tourists.
Regardless, the exquisite gradation from the evergreen green leaves green to the ginkgo biloba and to the burning red of the maple are very beautiful!
Fallen leaves mixed with leaves of various colors also had different flavors.
The fallen leaves of various colors mix together, this is exactly like being quilted by nature.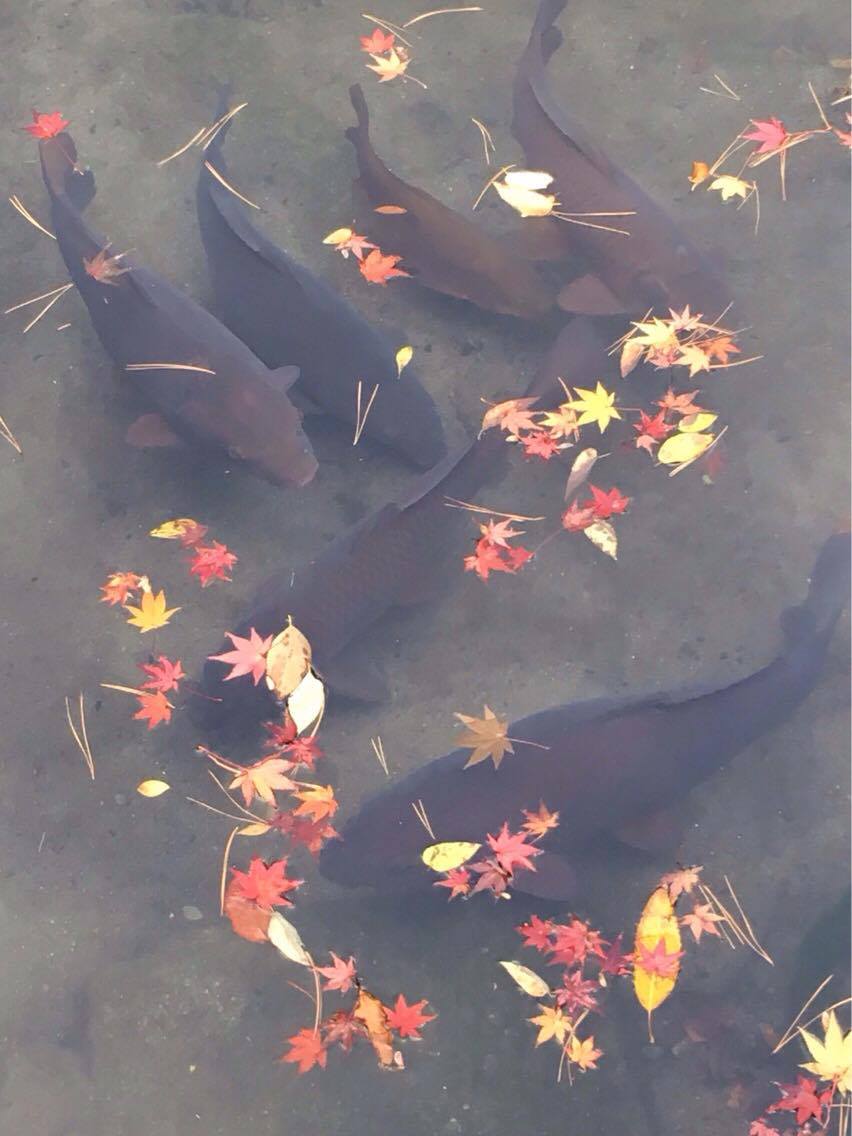 (Koi and duck were swimming in a pond large in the center center feeling pleasant.)
The entrance hours are from 7: 00-22: 00, and entrance fee is free. Everyone please take a look at the beauty of this vibrant autumnal leaf to visit Yamagata's Seifuso Momiji park! It is!