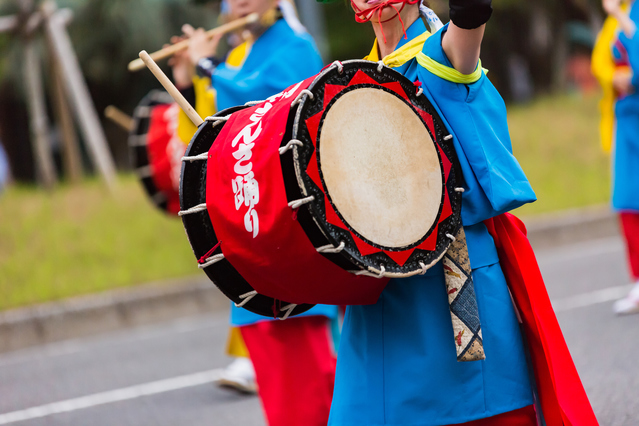 The long hot summer is over.
If it is summer iy has to be festivals . There are many festivals along with many types of dancing.
Today I will introduce the dances in the Tohoku area festival.
1Sansa Dance
Next year will be the 40th time of the festival to be held. Sansa dance is danced by child to adult wearing colroful costume dancing through the town.
After the parade visiters and citizen can dance to make the festival exciting.
The history of 「Sansa」is the people who made the devil go away saying 「Sanasansa」while celebrating.
In 2014 Morioka Sansa Dance was awarded the world Gines Record of 「The most people  playing the Japanese Drum at the same time 」and they are trying to break the record.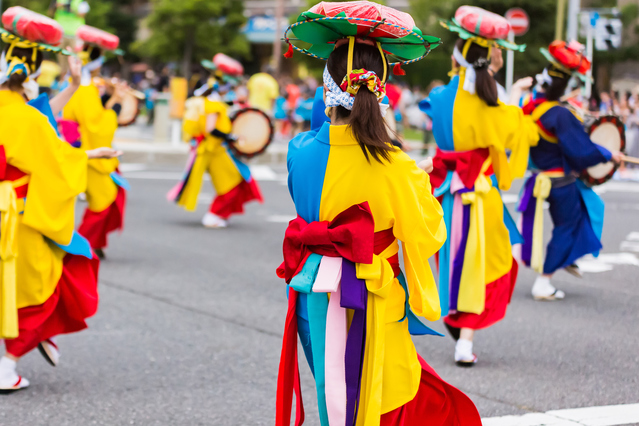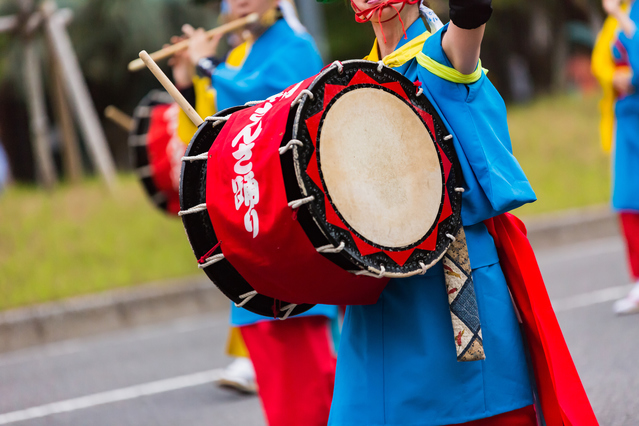 2 Folk Dance
It is called Shishi dance or Shika Dance.
It has come down from the edo era and mainly danced in Iwate, Miyagi and Ehime.  The clothing is on the head is like a deers mask on the head and dance like a deer with the upper part of the body.
Hitting the drum while dancing is seen in the dances in Iwate and Miyagi Shishi dance.
The place to see the dance is the famous Hanamaki festival in Iwate hanamaki city. There over 200 dancers dancing and with a big impact. It will be held in September  9th.
3Suzume Dance
It is danced in many areas. Sendai is famous for Suzume dance in the Tohoku area. It is held in May in Sendai Aoba festival. The history of the dance is was danced when the Sendai castle fallen down it was danced. Moving the fans right left with drum beat and whistle making a very smooth motion and it is kind of modern dance ish during the dance.
It is held as asummer festival for 2 days.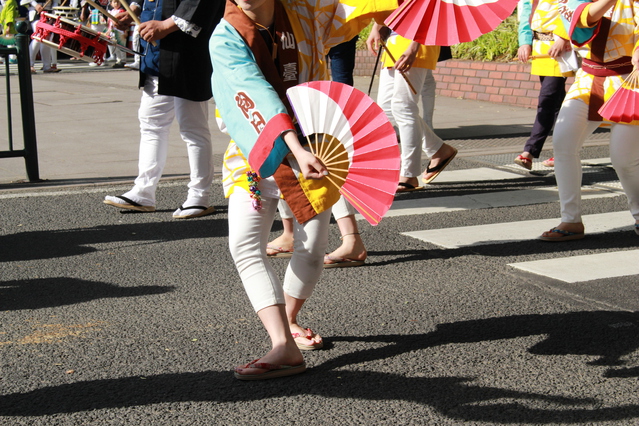 In the Festival you can not take it away. Sometimes joining a dance during the festival could be another way to enjoy Japan's festival. Today was only 3 types, but there are many other festivals and dances that are fun. There many pasts that it is hard to know just from the picture and can enjoy it using the five senses.