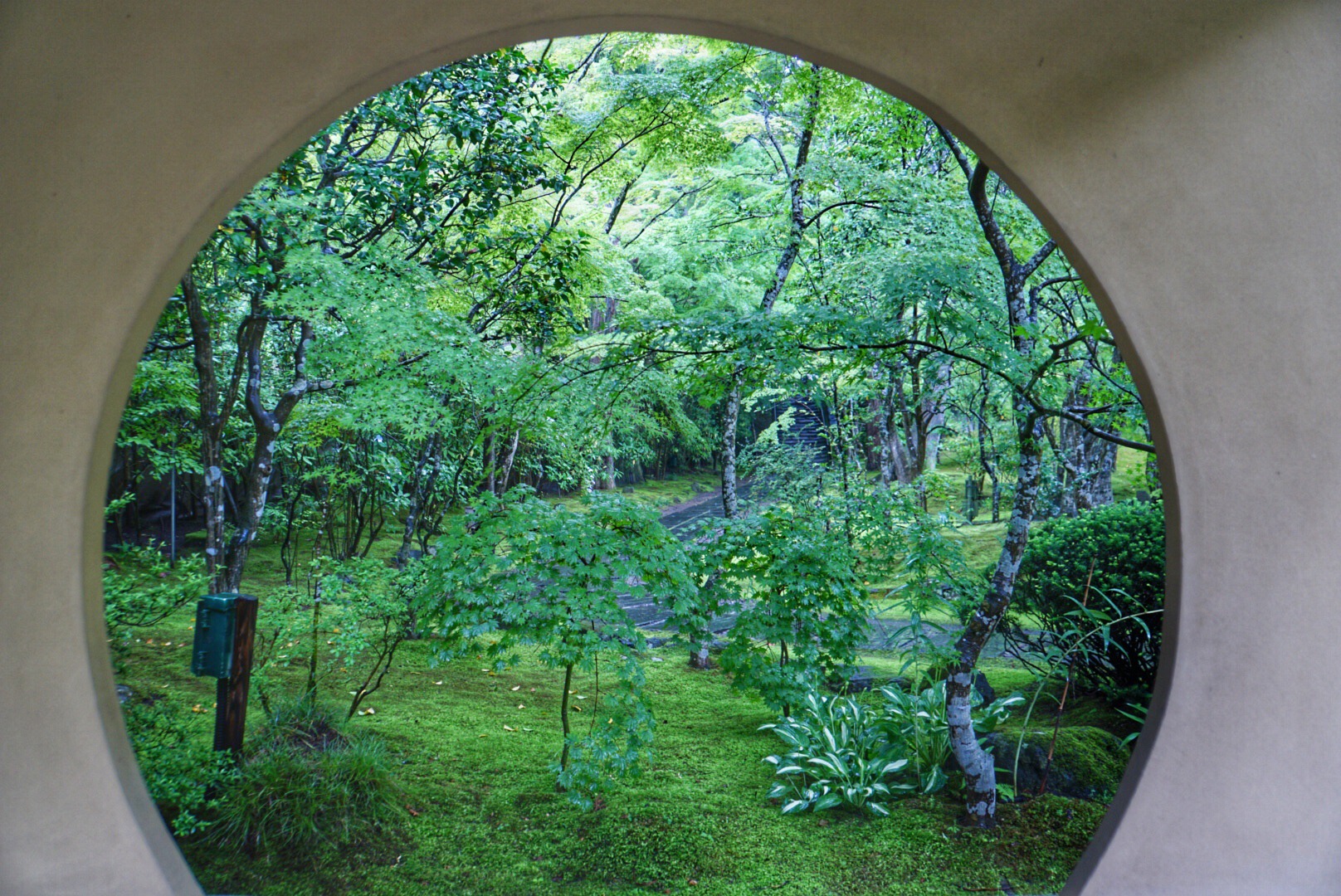 As the Touhoku region's spring slowly starts to come to an end, the rainy season which shows constant signs of downpours has finally made it's appearance.
During that humid weather, I just can't help but want to go on a trip to somewhere, so I decided to visit one of Japan's three famous sights, Matsushima.
During todays article I would like to report on what kind of route I took when visiting Matsushima during the rainy season.
Departure from Sendai station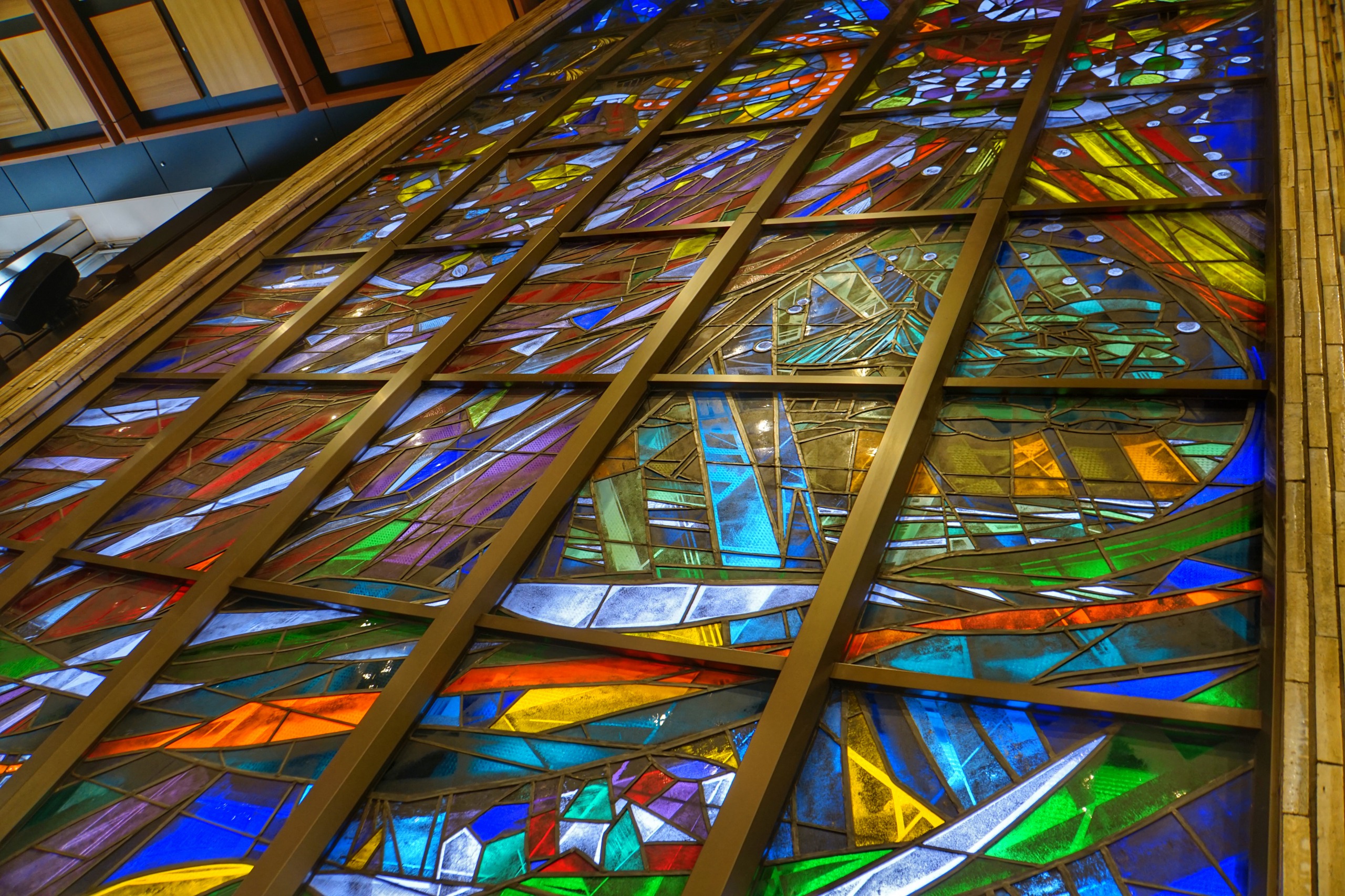 I noticed there were 2 different stations, Matsushima coast station and Matsushima station.
After researching which one I should head towards, I saw that there were a lot of famous sights around the Matsushima coast station so I decided on that one.
The ticket costed 410 yen.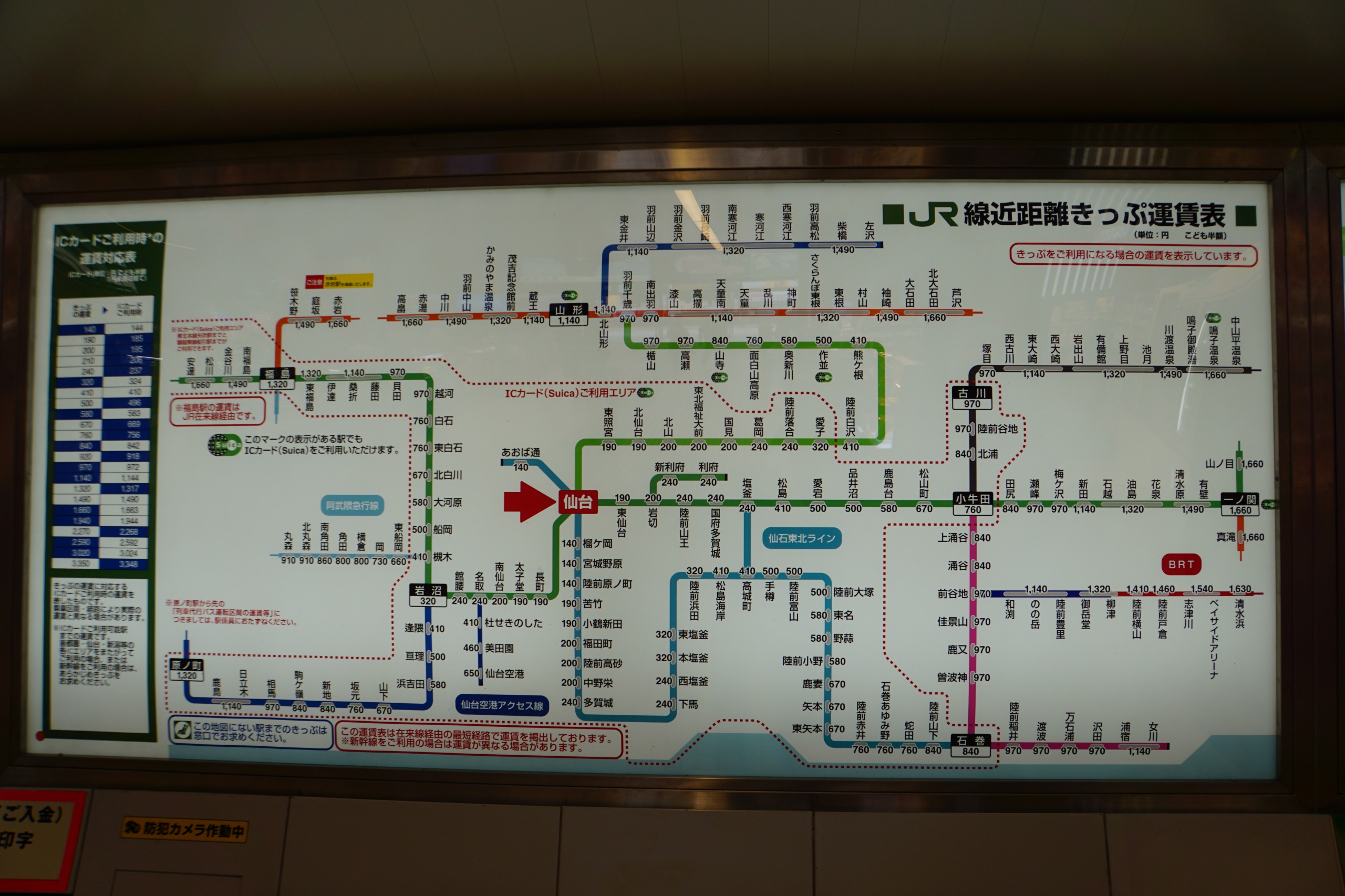 Sendai Station which lies within the biggest city in the Touhoku region. This is where we start todays journey.
Right let's go! Is what I thought before needing to research about my ticket…
Travelling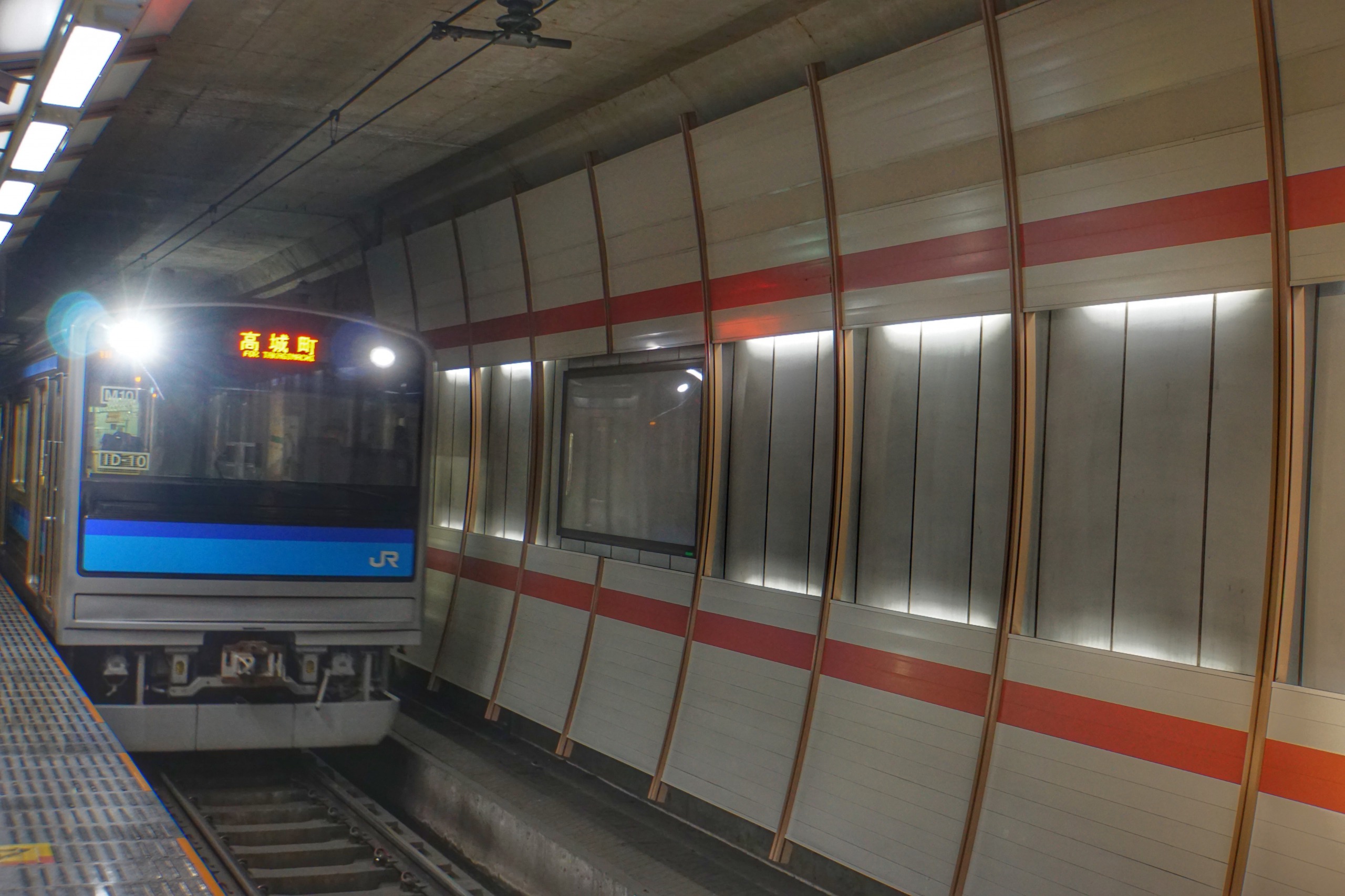 I boarded the train, and we're off!
The train I used was the Senseki line. I got on from number 10.
After around 25 minutes of riding on the swaying train, I arrived at Matsushima Coast Station.
Entsu-in and Zuigan Temple
The first places I visited was Entsu-in and Zuigan temple.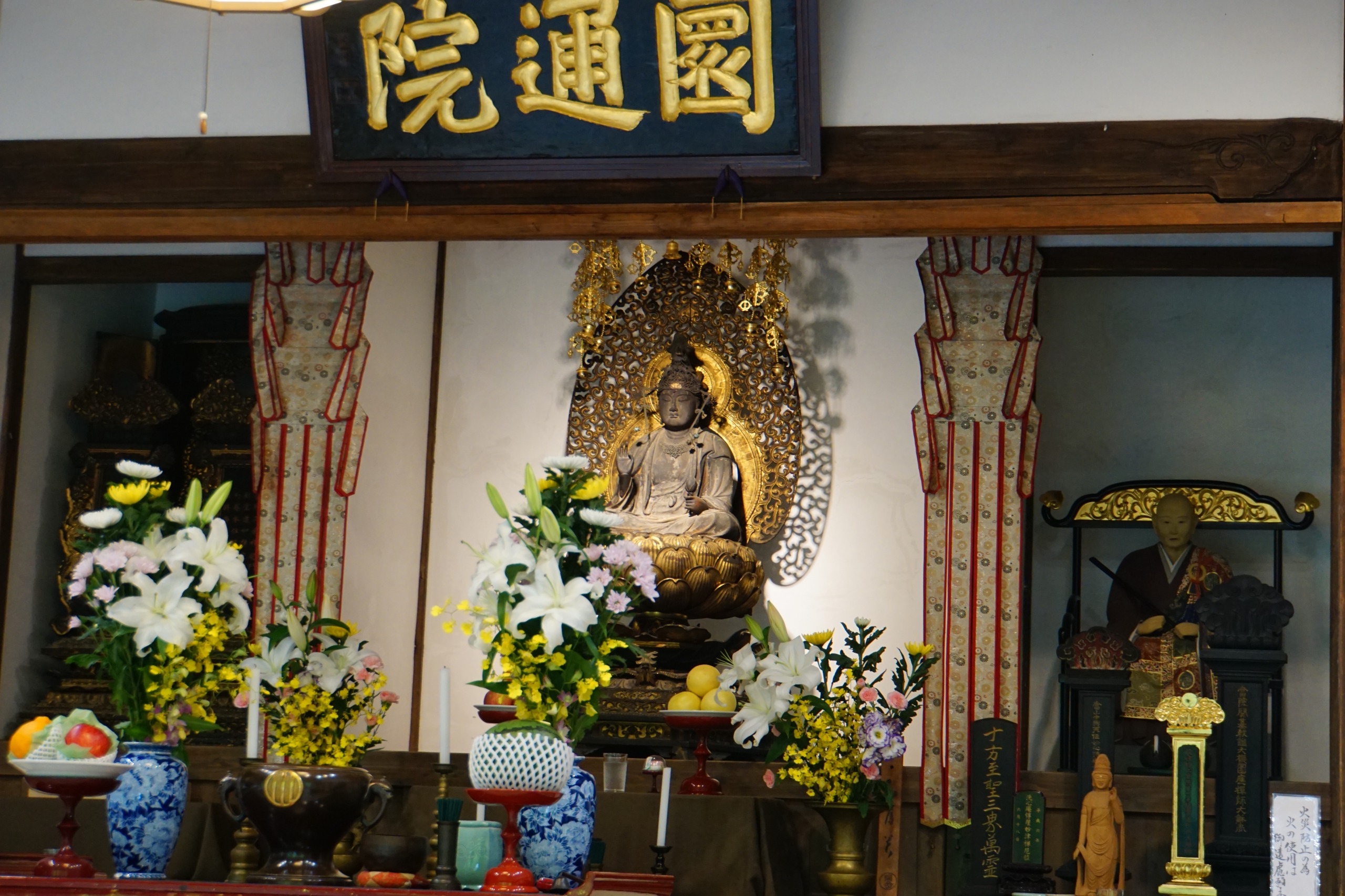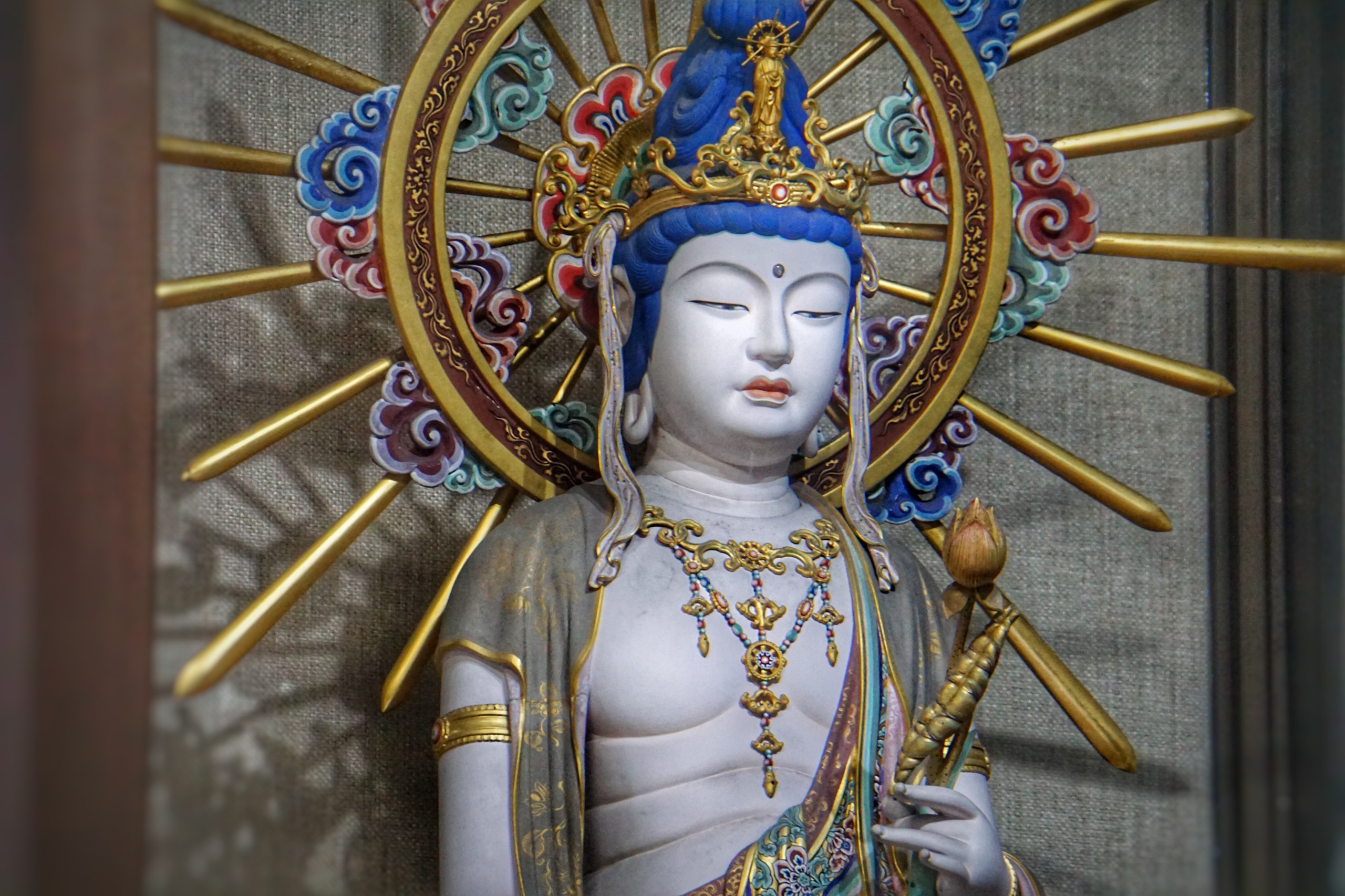 These 2 spots are very popular among sightseers, and there are a lot of tours that take place here.
They are very close to the station, and access is simple.
Entsu-in is brimming with nature, and was a wide world of beautiful greenery.The things on show as well as the greenery were both stunningly beautiful, and was a place that you didn't get bored of no matter how long you stayed.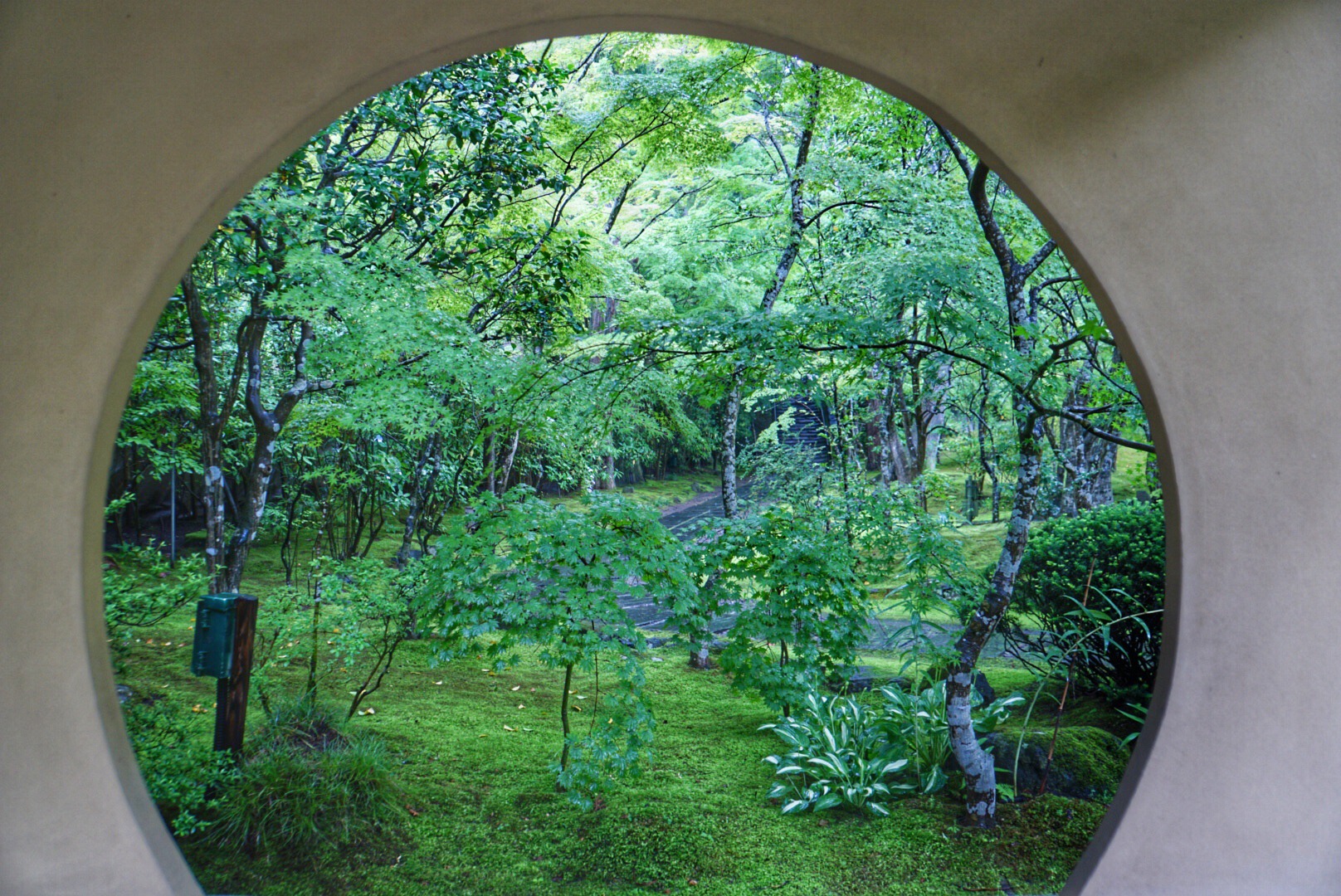 In autumn they light up the leaves, and it becomes an amazing sight. Here is a video of Matsushima in Autumn.
Zuigan temple is a temple famous for both Datemasamune and Enishi, and is a very important place for history.
You weren't allowed to take pictures, but all of the exhibitions were beautiful to look at.
Trick Art Building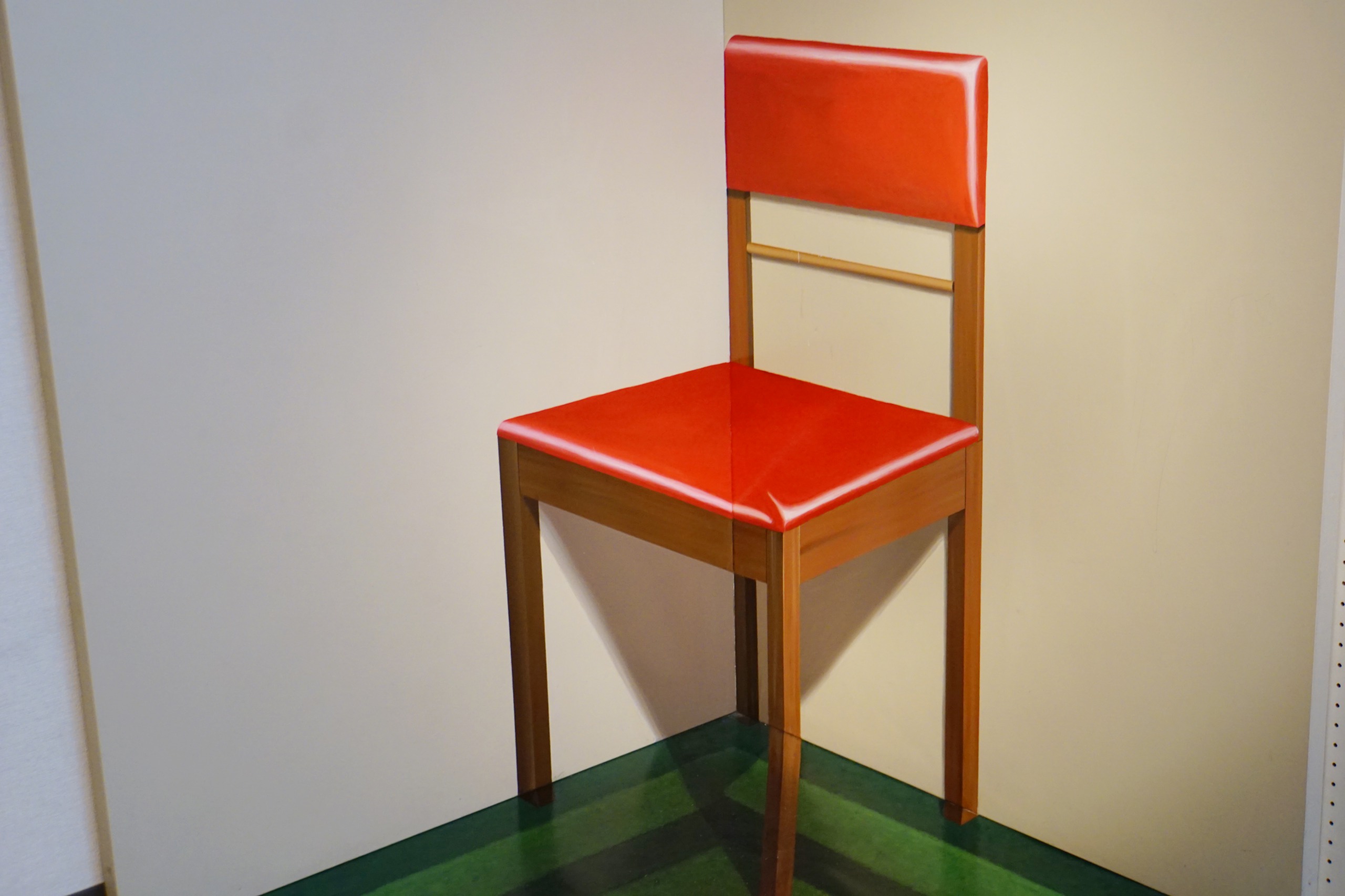 After visiting places with relation to nature and history, I decided to visit the trick art museum.
There are mysterious paintings on the wall, and amazing exhibitions that you can't figure out how they made.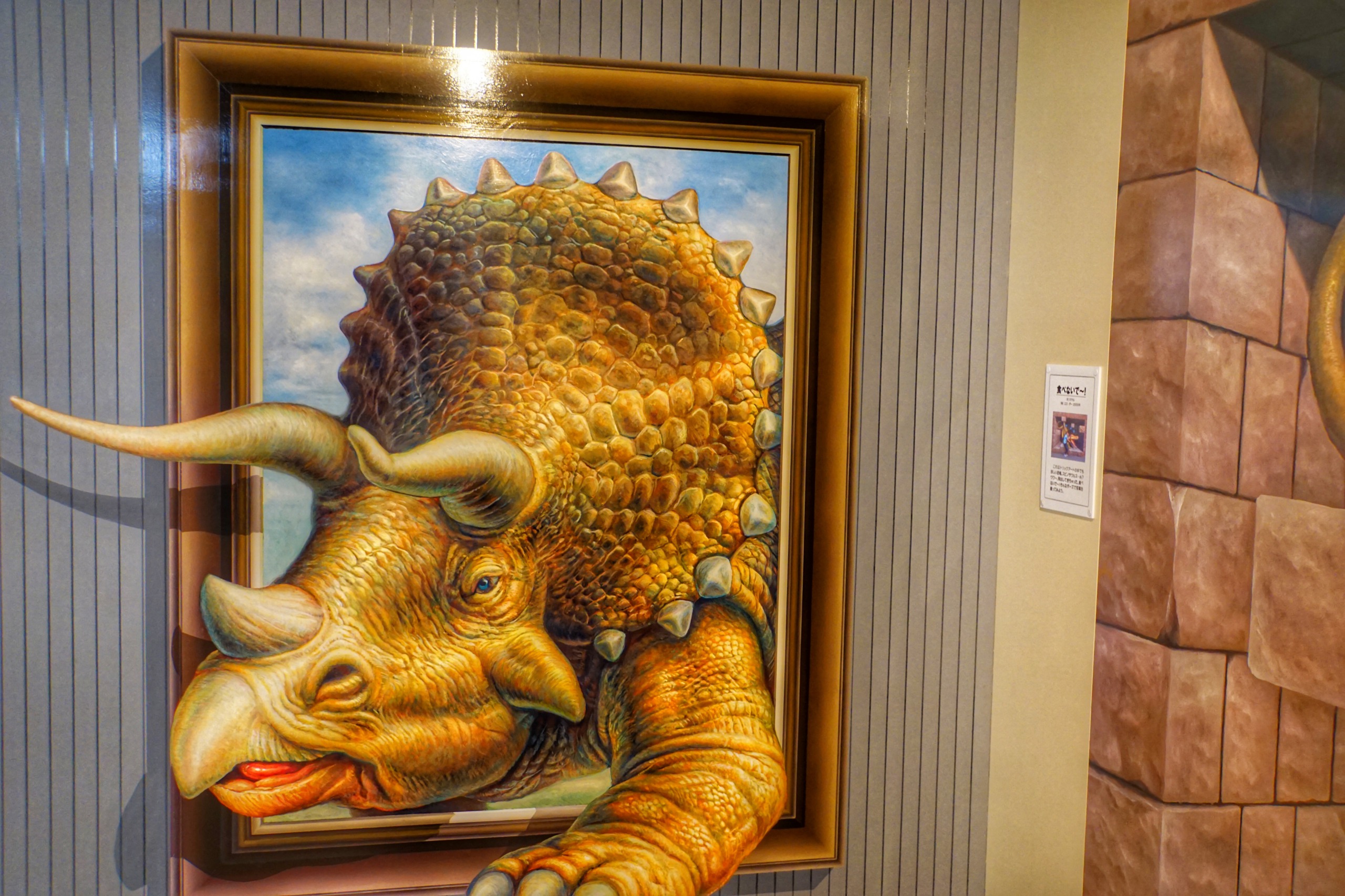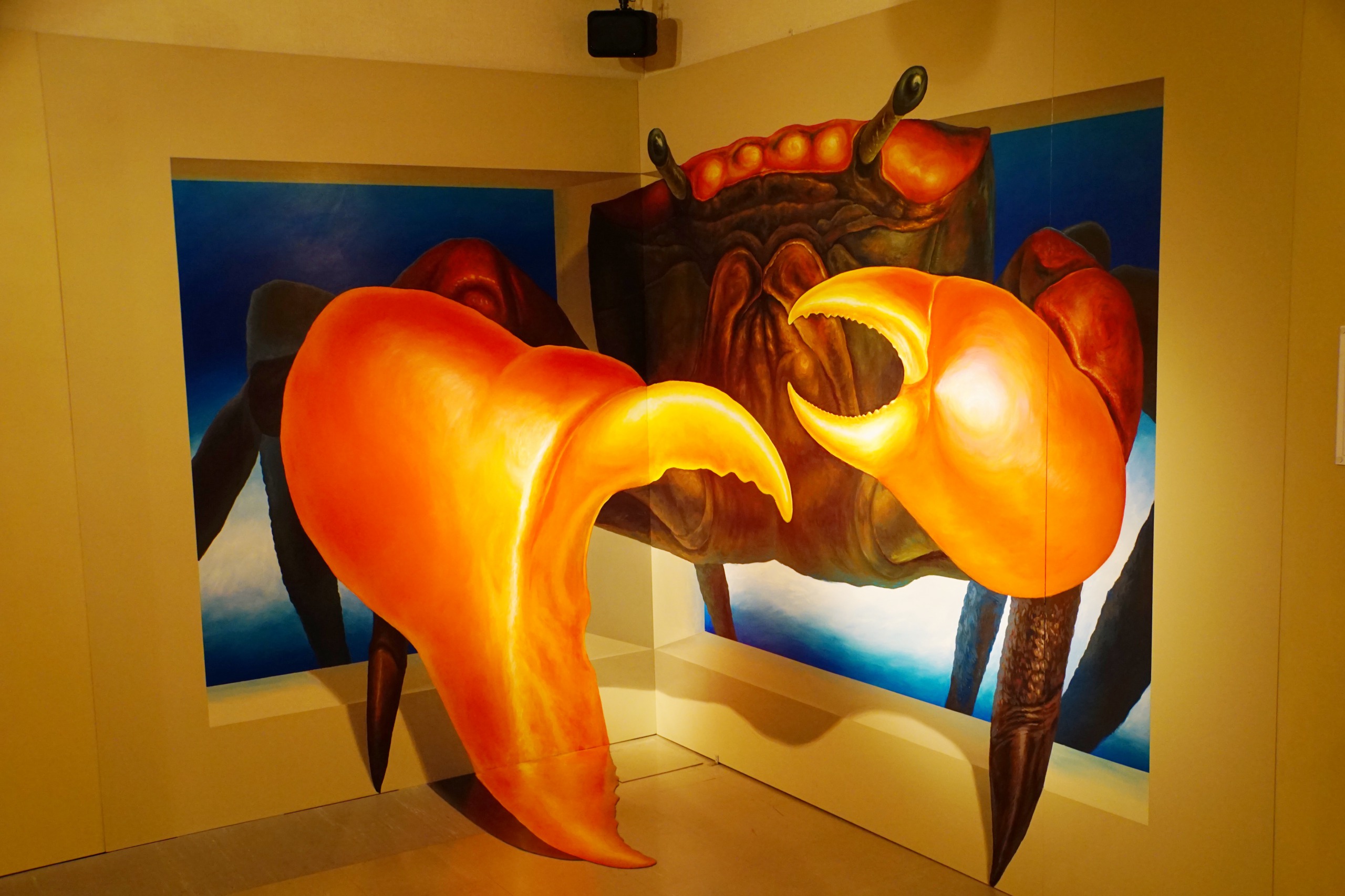 With these pictures it makes it seem as though the pictures are coming out of the wall, but I can assure you they're all just paintings!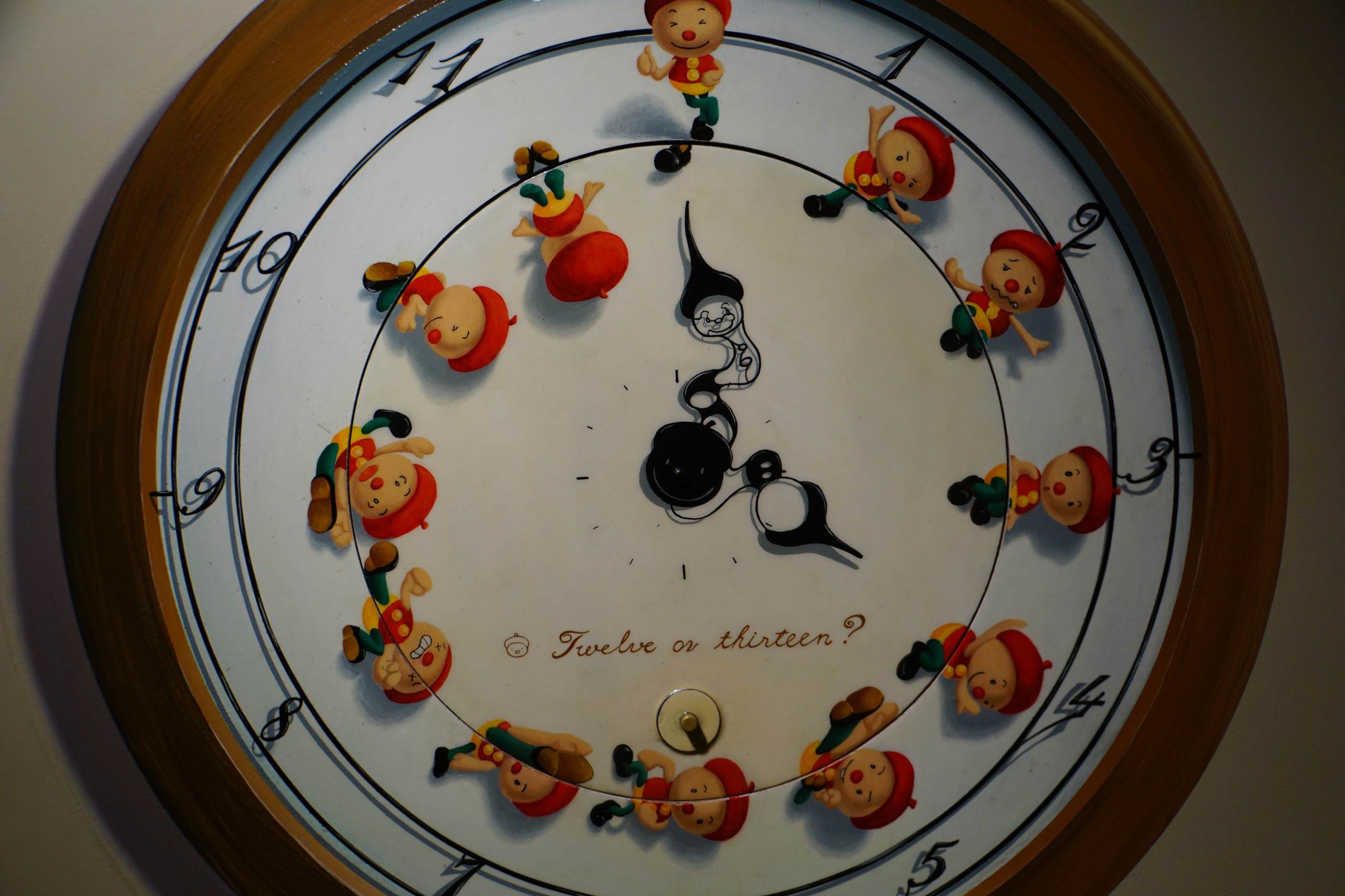 This clock was another exhibition, but if we take a look just underneath the handle…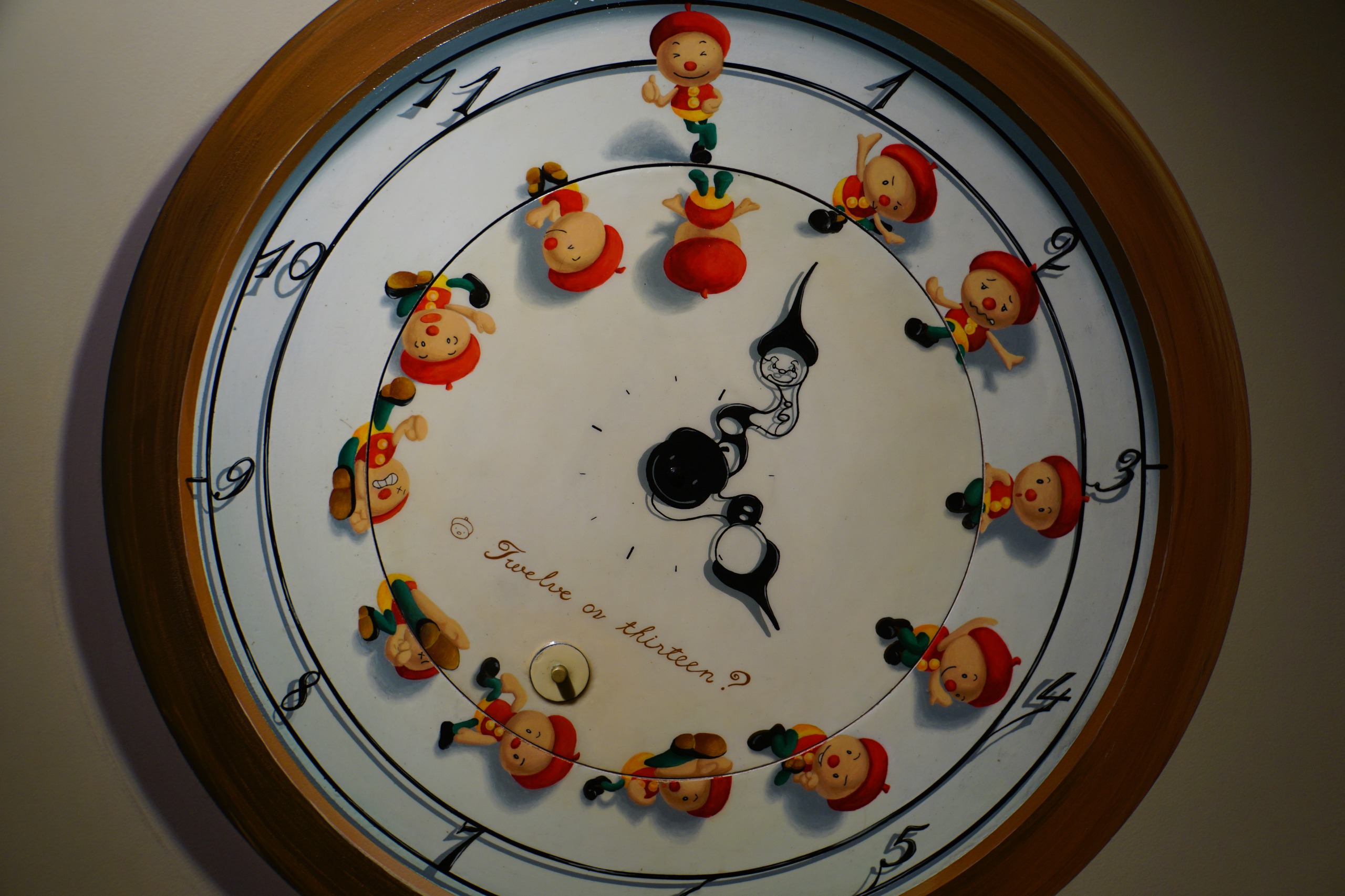 Do you notice that there is something strange going on?
The answer should come to you, please confirm it for yourself!
Datemasamune History Museum
Just to the right of the trick art building, there is a Datemasamune History Museum, the tickets are the same as the trick art museum meaning you can enter quite cheaply.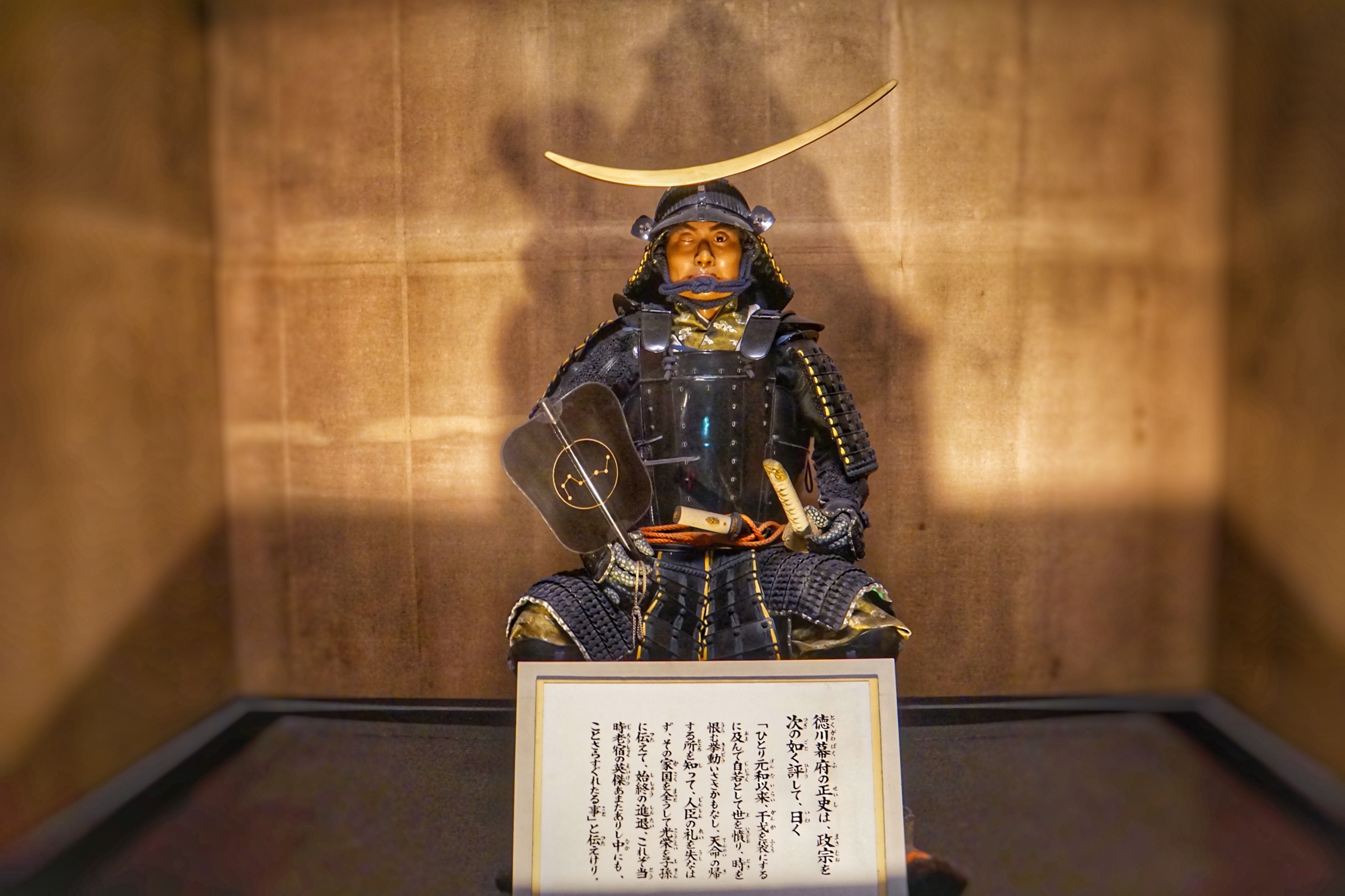 At this museum, you can study about the life of one of the most historic figures in the Touhoku regions history, Datemasamune.
With Toyotomi Hideyoshi as the starting point, you can learn in depth about various Japanese generals, and their connection to Datemasamune as well as to overseas.
A must-see for people interested in history!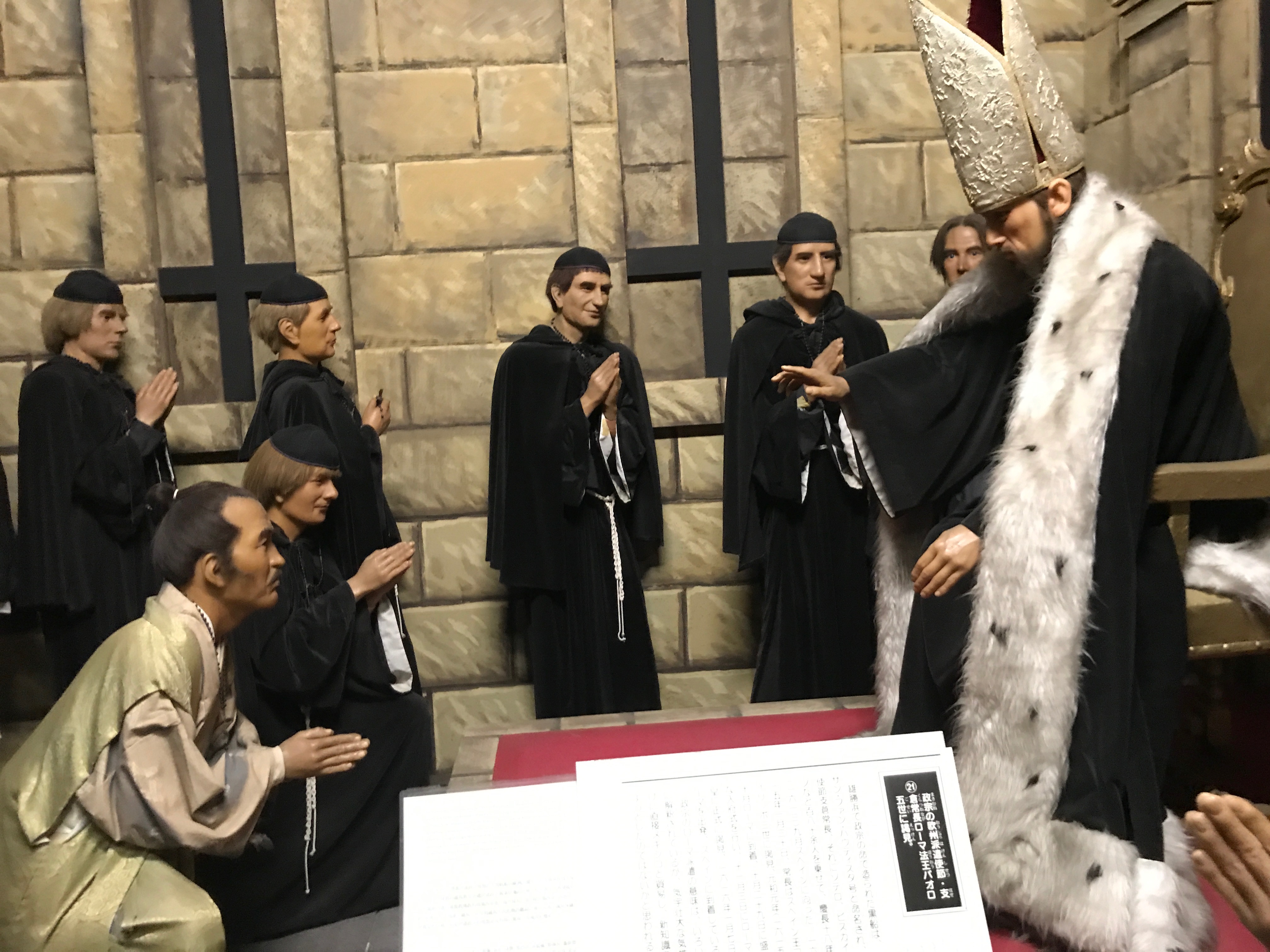 That concludes todays article. During the next article, I will be visiting a bring that everyone knows about just as well as an island without any people, also about where you can eat your lunch! Please look forward to it.