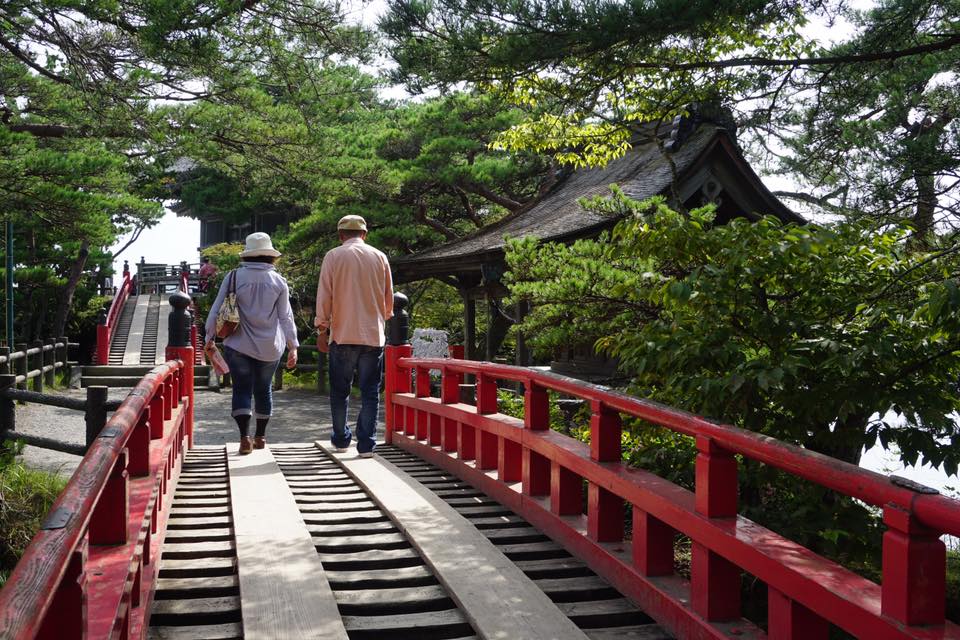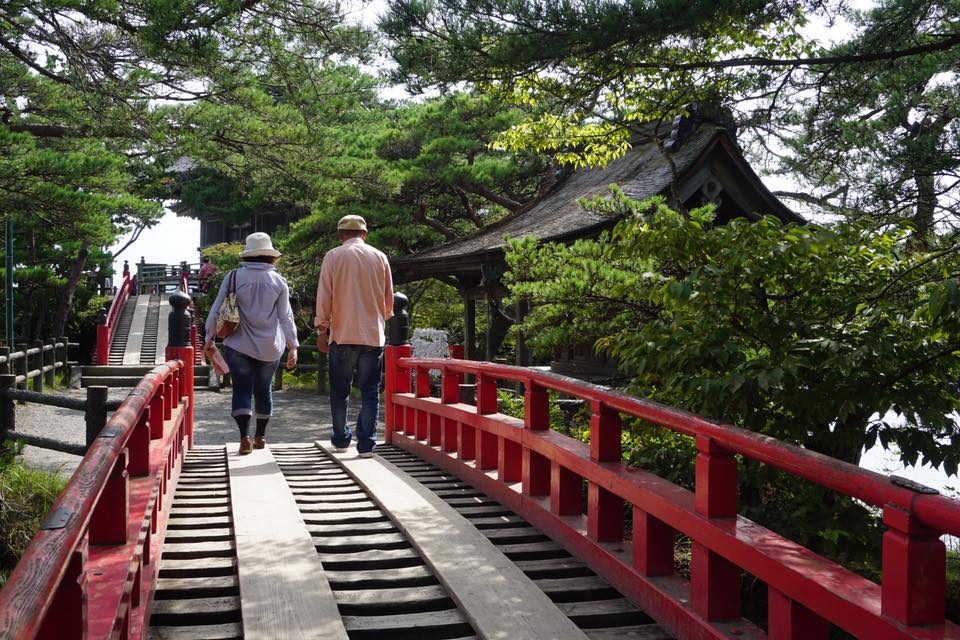 Matsushima is often referred to as one of the prettiest locations to visits in Japan by many travel websites and magazines. It also holds the distinction of being one of the "Best 3 Views" of Japan. Located close to the Tohoku365 team offices, our writers often enjoying spending time there when we need to run-away have a break from our work.
While we have featured Matsushima before on Tohoku365, we none-the less always find our way back. This time we arrived at the Matsukama General Office restaurant, about 5 minutes from Matushima-Kaigan Station,  ready to fill our stomachs with Kamaboko.
For those who are unware, Kamaboko is a Japanese food that is made from fish puree, formed into a cake shape, and then steamed until it becomes jelly-like. It tastes delicious for those who like fish, however the smell is an acquired thing!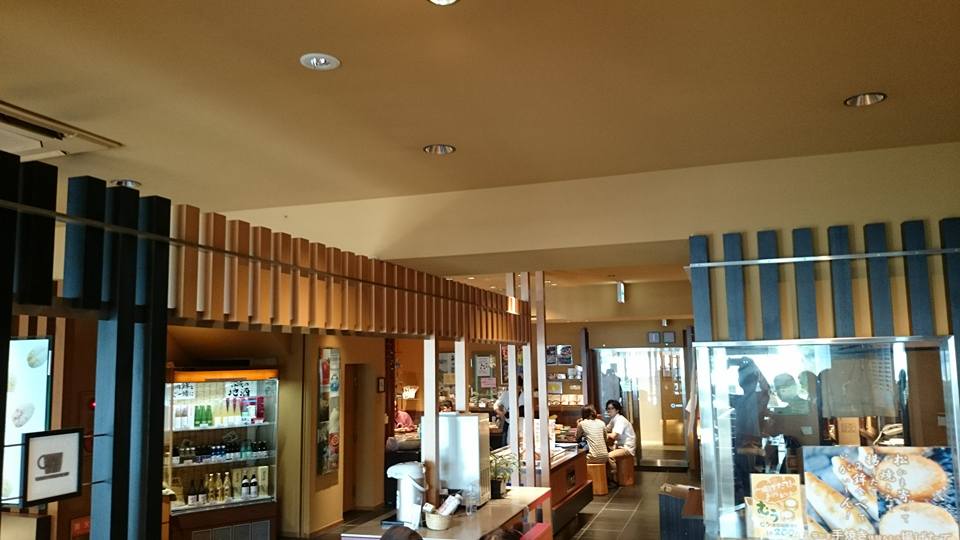 This shops shelves were jam-packed with different types of kamaboko. Traditional ones made from fish, as well as some exotic types with bamboo or tofu as their main ingredients!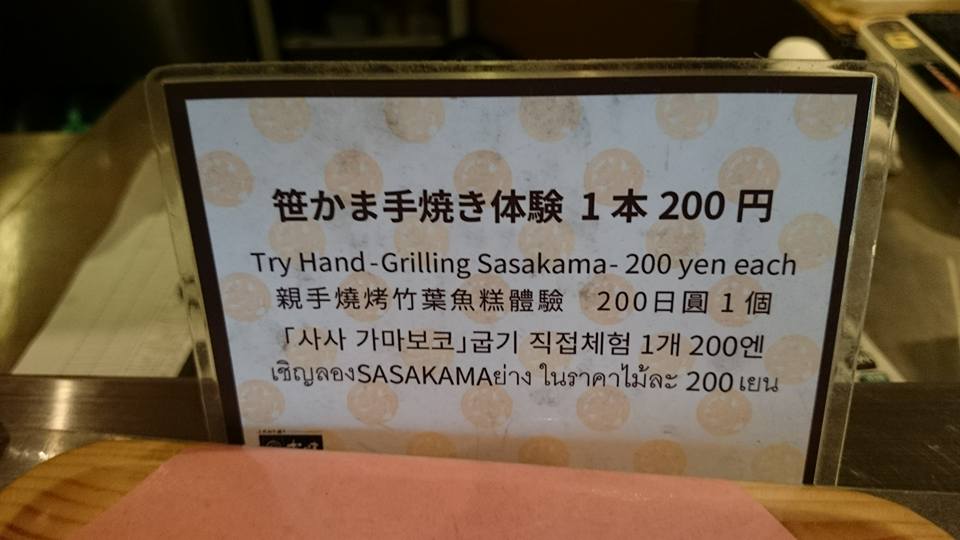 We came here specifically, because they offer the chance to grill your own Kamaboko stick, for an extremely low price as well! It's a fun experience and visitors are able to eat what they cook!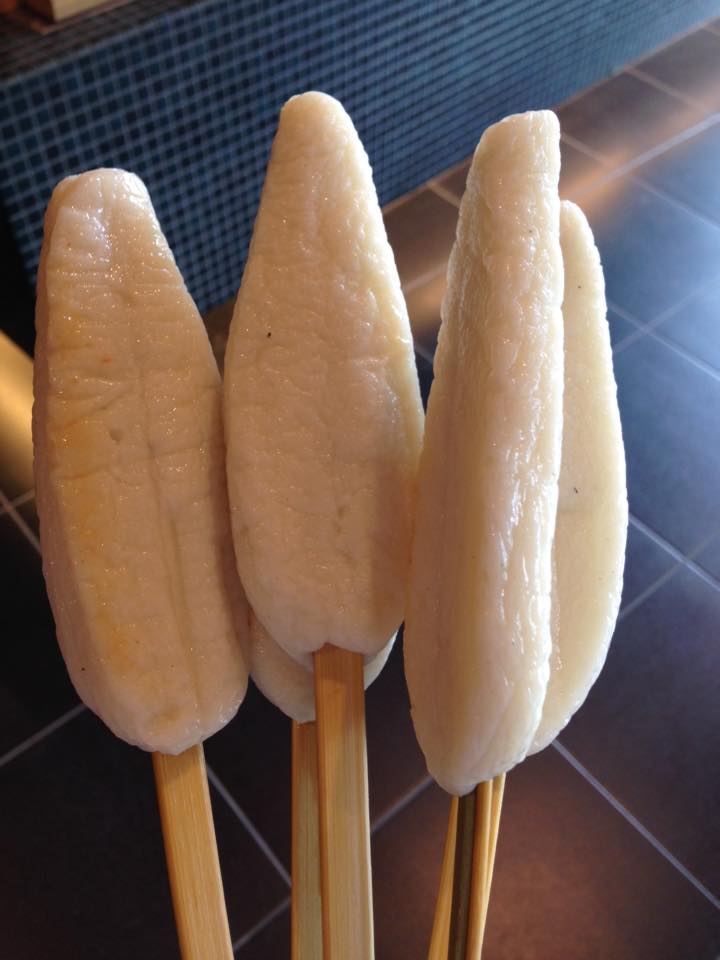 Once you have payed you'll be given raw kamaboko and the friendly staff will guide you to the BBQ.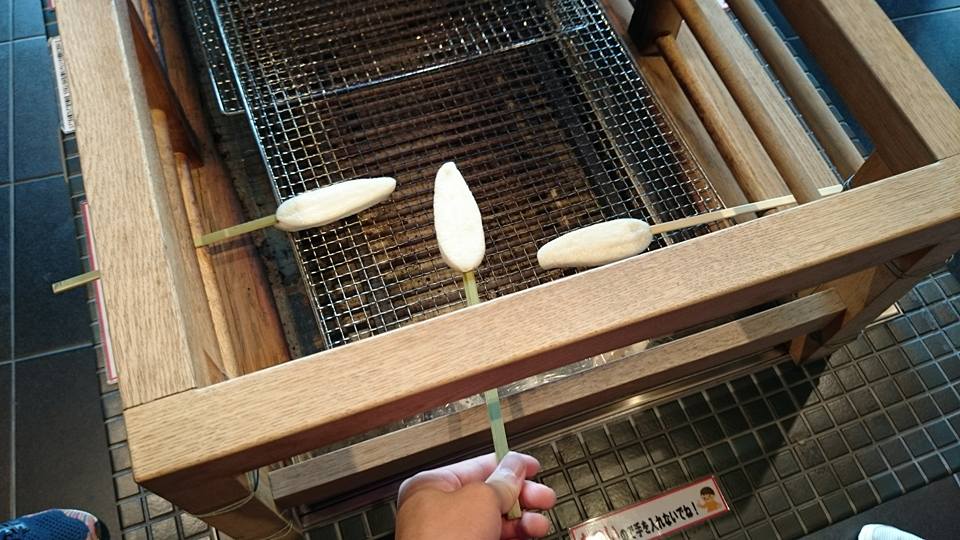 Let's be honest. We aren't very good at making an even grill on our Kamaboko since the majority of ours we slightly burnt…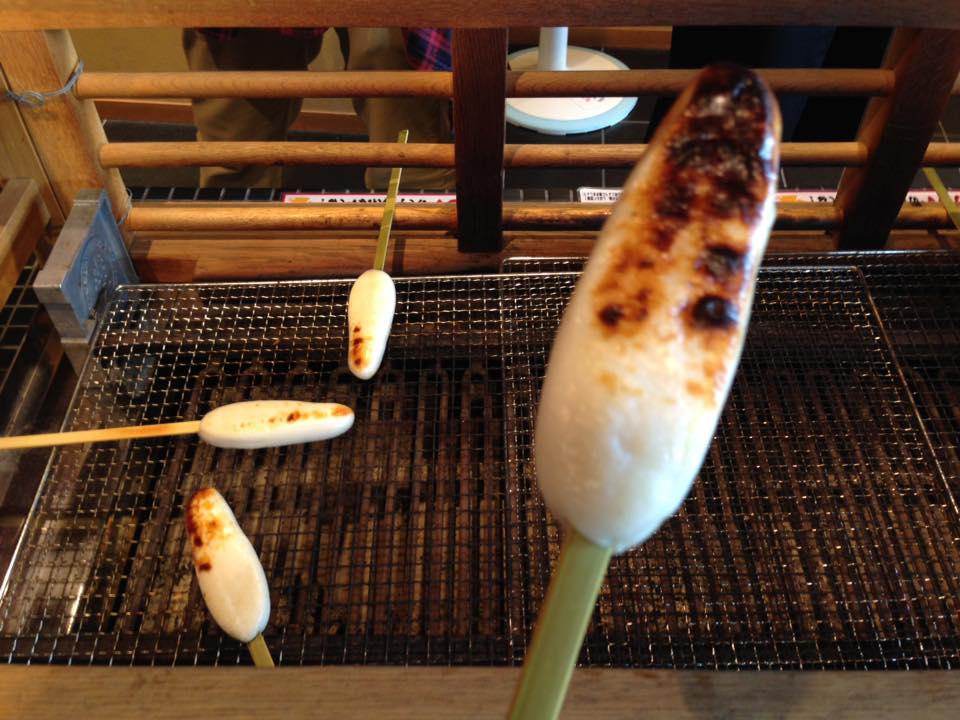 That being said, they still tasted delicious. Maybe next time we'll learn from our mistakes and get better at grilling them.
If you are traveling to Matsushima, or indeed any coastal areas in Japan, make sure to keep an eye out for stores that sell Kamaboko. Chances are they'll let you grill your own, and while it's a quick experience, it is enjoyable!