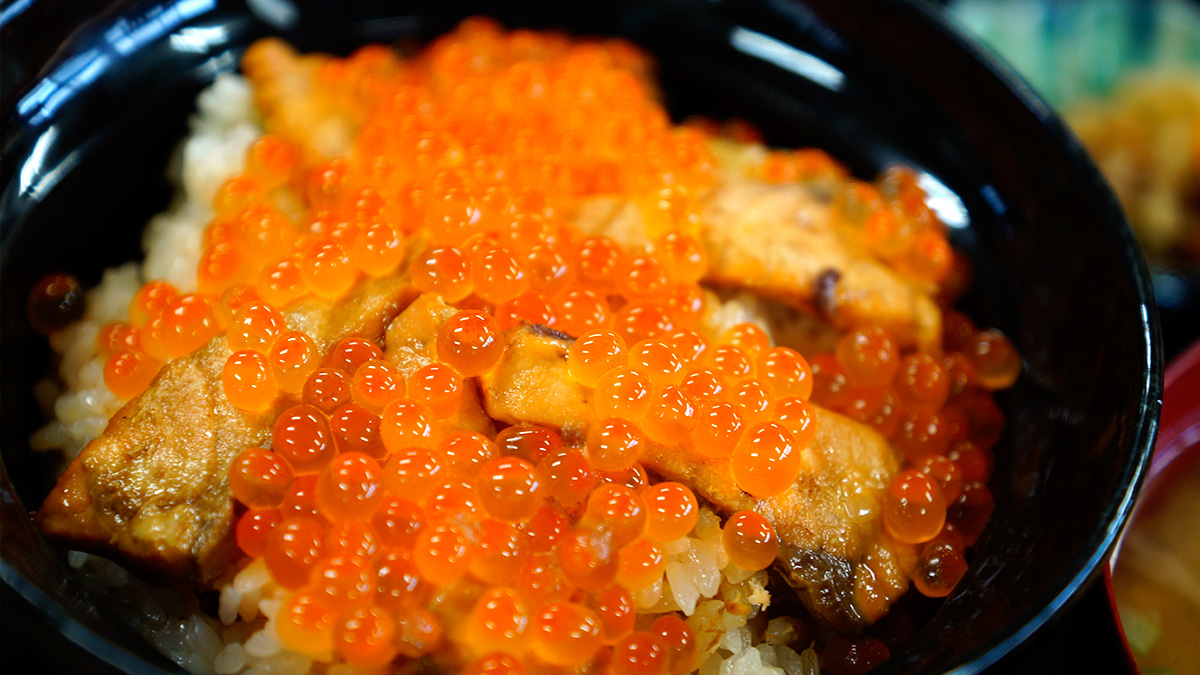 As some of you might know, we here at Tohoku365 are suckers when it comes to food. So when we heard there was a store famous for it's "Harakomeshi" in the southern part of Miyagi, we decided to take a look.
What is Harakomeshi?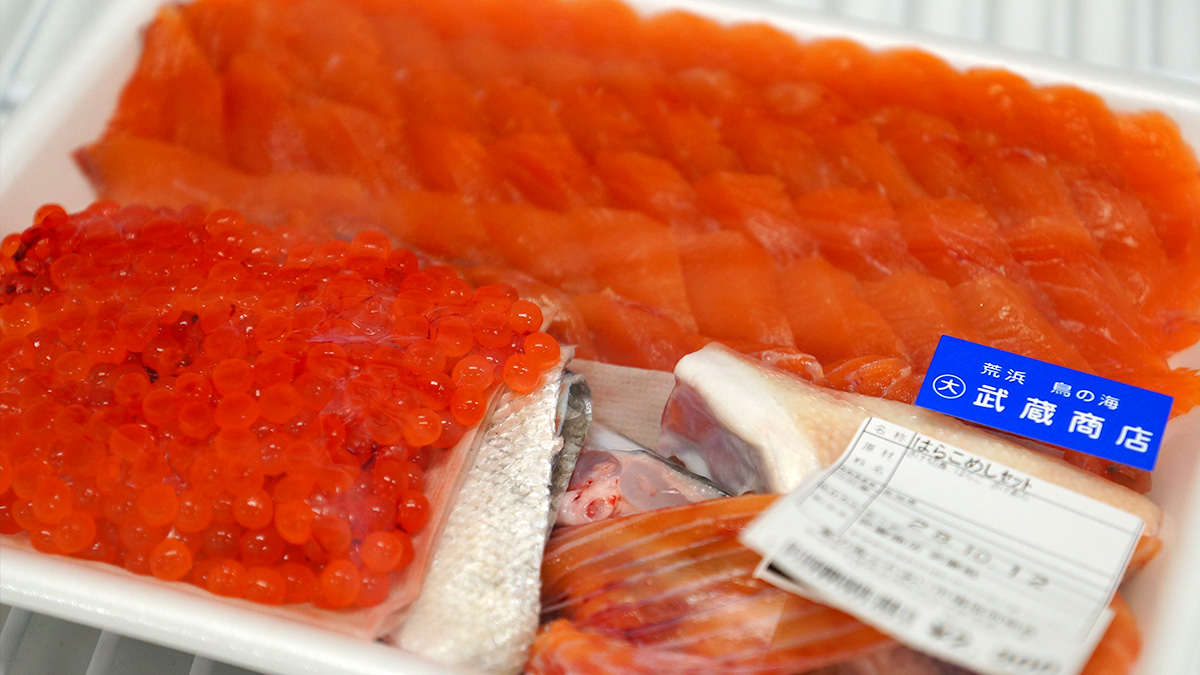 Harekomeshi is a local dish usually found in small seaside towns. While it isn't as well known as other types of Japanese cuisine, you'll likely find it on menus if you go to a fishermans restaurant. The dish is basically a salmon lovers dream as it consists of rice cooked with salmon, and salmon eggs.  The dish is also starting to pop up in bento lunches, sold at stations in the Tohoku region.
Having lunch like a fisherman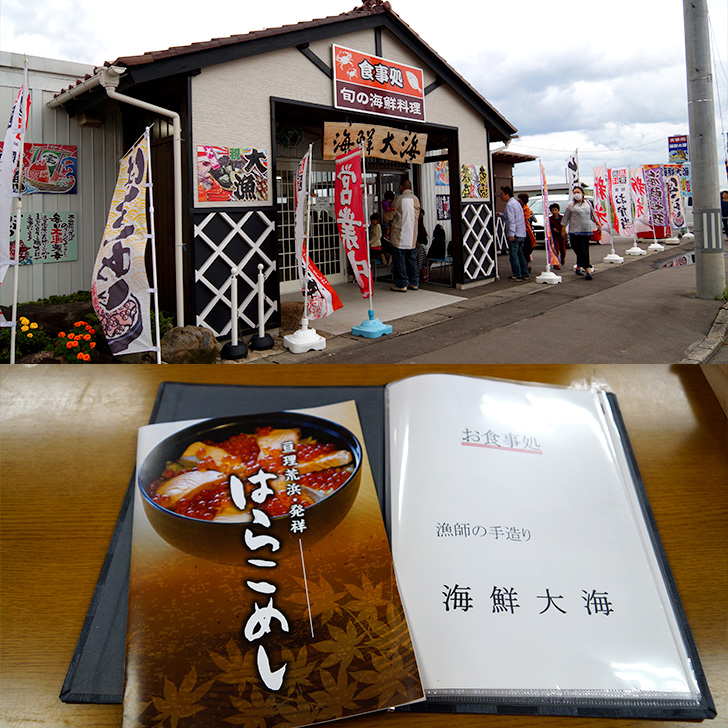 We popped into the rather famous "Kaizentaikai" restaurant which is run by fishermen from "Taikaimaru", a sports fishing society. As evident by the completely full parking lot, the restaurant is quite popular for locals and tourists. Apart from Harakomeshi, you'll find typical seafood dishes at this restaurant.
Having almost lost track of our goal when we came to this place, we hurridly placed our orders for the Harakomeshi.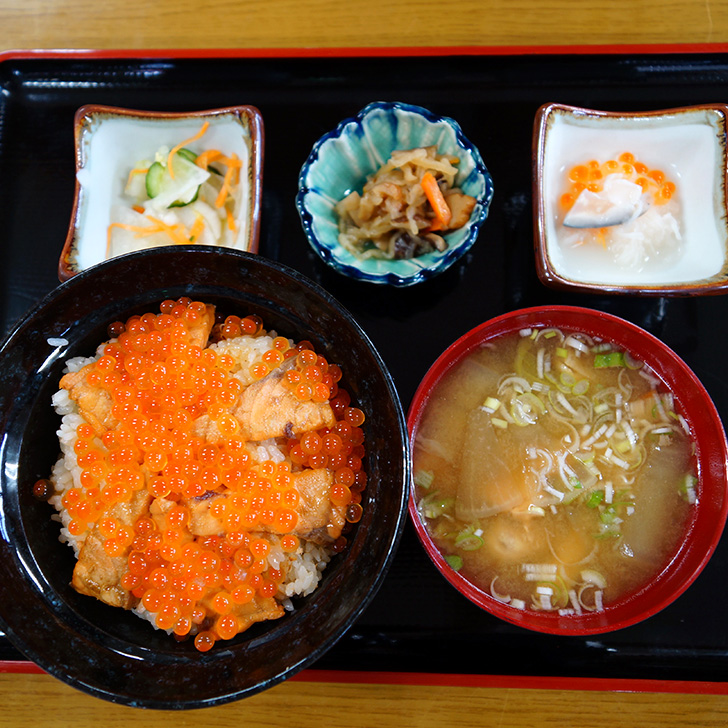 This entire dish was modestly priced at only 1200 JPY ($11.64 USD) and included staples like miso and pickled vegetables.
Summary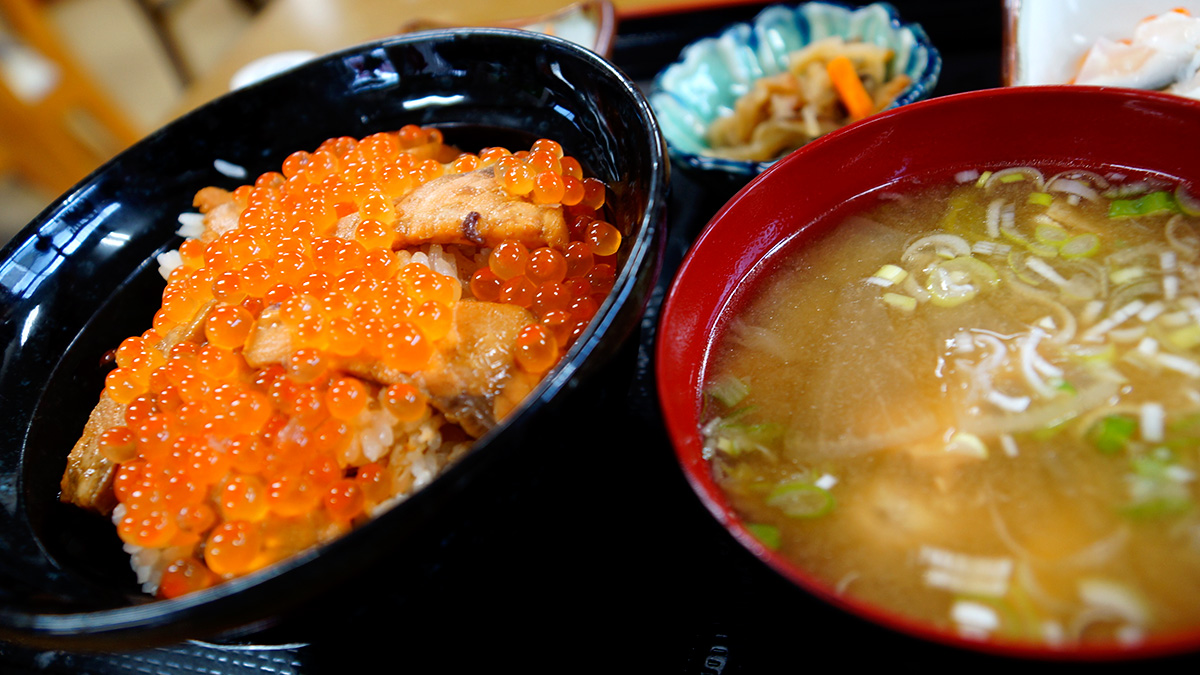 If you come to Miyagi or any other place in the Tohoku region, you must check out "Harekomeshi". A local dish, bursting with the flavours of the sea.