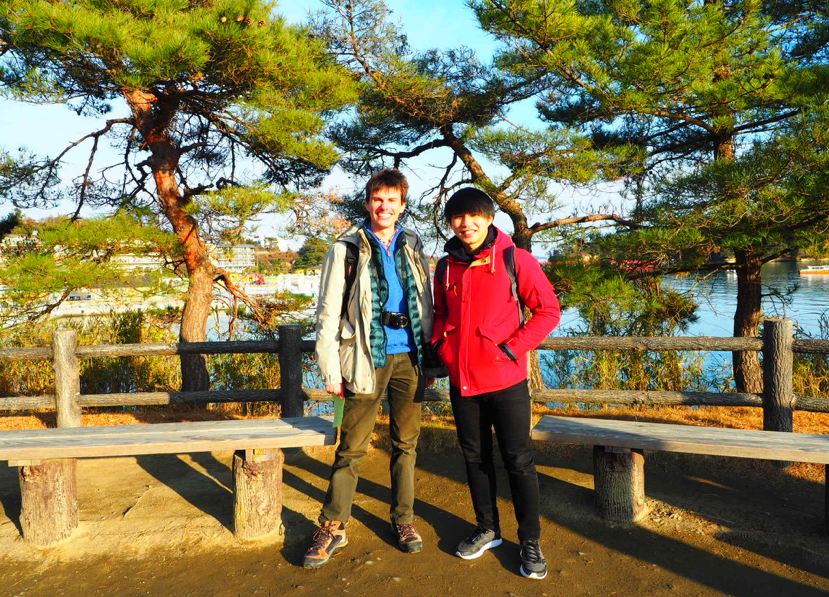 I am a writer and an international student at a local university.
This time, my friend told me to guide Matsushima of one of Japanese top three scenic spots, so I decided to go and see.
I would like to introduce the situation I have experienced there at that time to everyone! !
Luxury oyster bowl!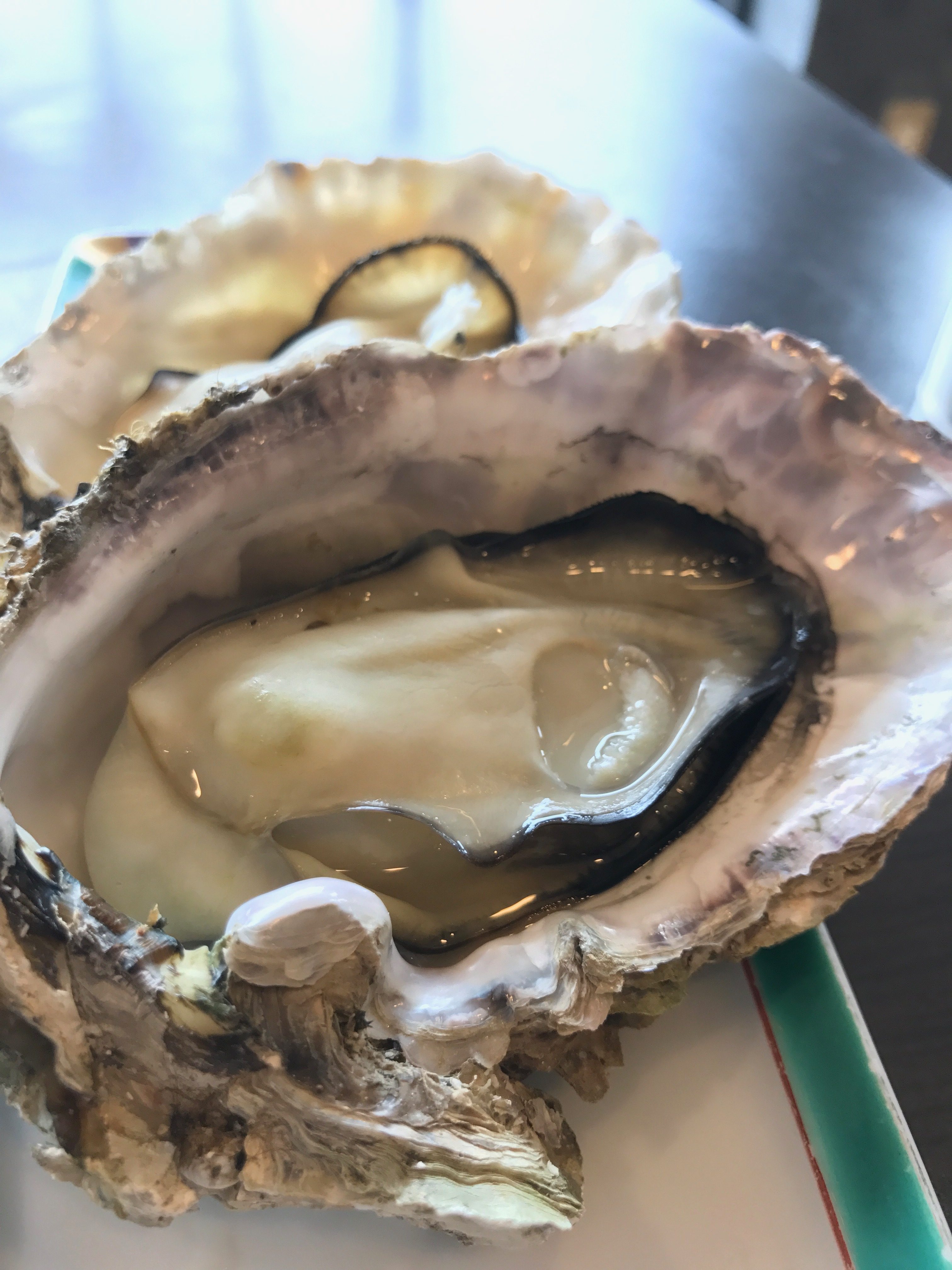 I arrived at Matsushima at lunch time, but I did not eat breakfast and I was so hungry.
I knew by my friend's imtoroduce that there is a place called "Matsushima Sakana Market", I decided to go eat lunch with so much expectation for fresh seafood.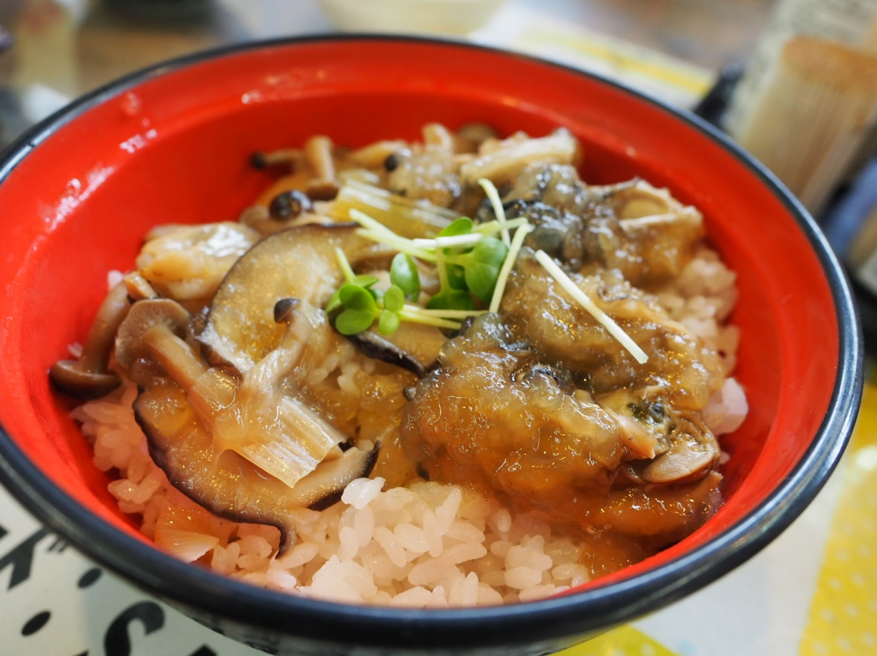 I have been knowing that oysters in Matsushima are famous, so that it is obvious to catch my attention in the menu quickly.
After I ordered, the speed until I get my meal was so fast. Perhaps most of people order the same meal, so I think that it is fast to come out.
After I took photo of that is my mission, I would like to start eating even soon because I was like exploded the feeling like "I can not wait anymore!"
As I thought, oysters are fresh and delicious. That taste fascinates many people for sure.
Oysters are cooked with mushrooms, which was excellent compatibility. sauce made by gelatinous was absolutely matched.
If you don't like oysters at all, oyster rice bowl is absolutely recommended! Please try it out!
Information
1000yen
4-10 Matsushima Jihu Kendo, Matsushima cho, Miyagi-gun, Miyagi Prefecture
Business hours
8:00~17:00
五大堂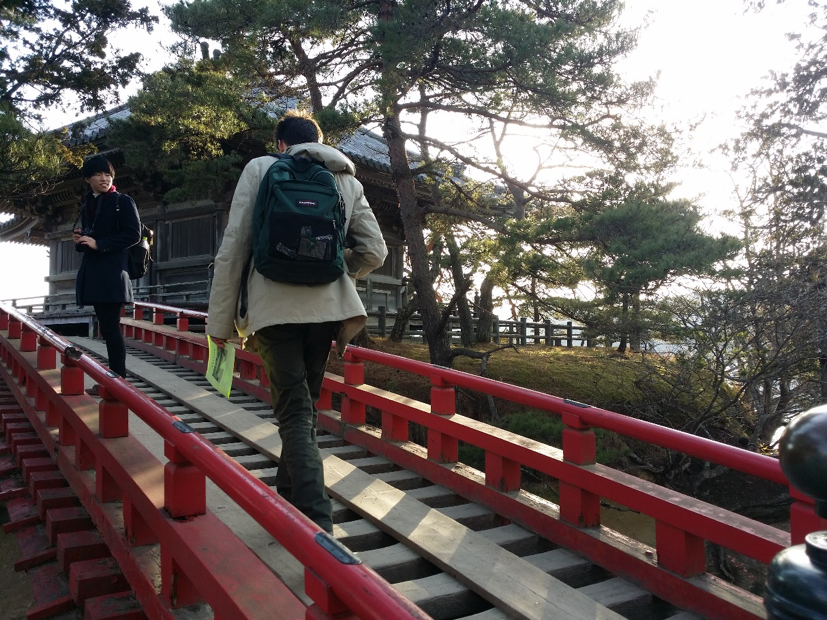 After the lunch, I headed to the place called Godaido.
This place was a famous place for colorfull view of the sea of ​​Matsushima, When I was looking at it from the ferry, I thought that it is a beautiful place.
The small island and the mainland of Matsushima are connected by a small red bridge, but the bridge has clearances between board on your foot of about 4 inches for each and you can see the flow of the sea, when you look down.
Walking here may be hard for those who don't like high places. Be careful not to drop smartphone or small package!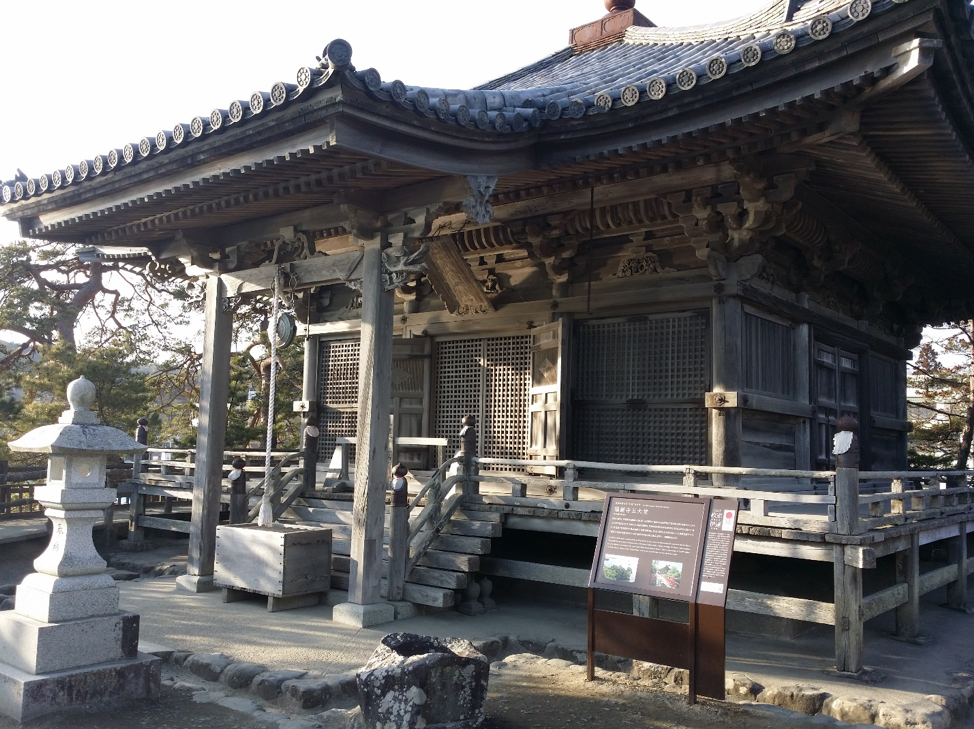 This place has been built by Masamune Date, a historic great man in Miyagi prefecture.
Godaido also has an important meaning in historical and religious ways! There are always many tourists, and they take pictures to preserve this such a amazing stuff.
View of Matsushima Bay is the awesome! It proves why it is called top 3 Japanese scenic places.
I took a memorial photos behind of the backdrop beautiful nature with my friends!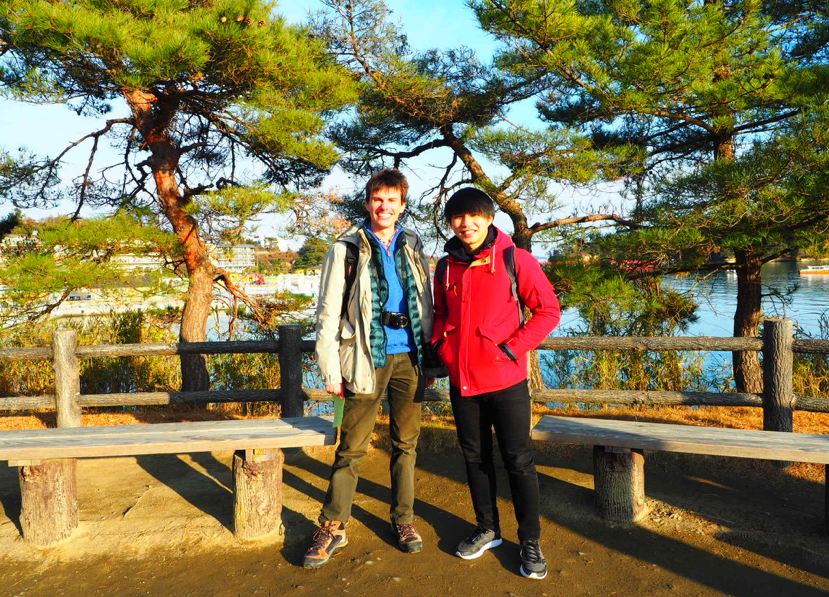 Before heading to the next destination, we snacked beside of Godaido!
My friend who has already visited Matsushima before, told me that "I highly recommend oyster curry bread!", So we decided to try it.
It was a weekday when we went to buy, so we could buy it without waiting time. We were very lucky!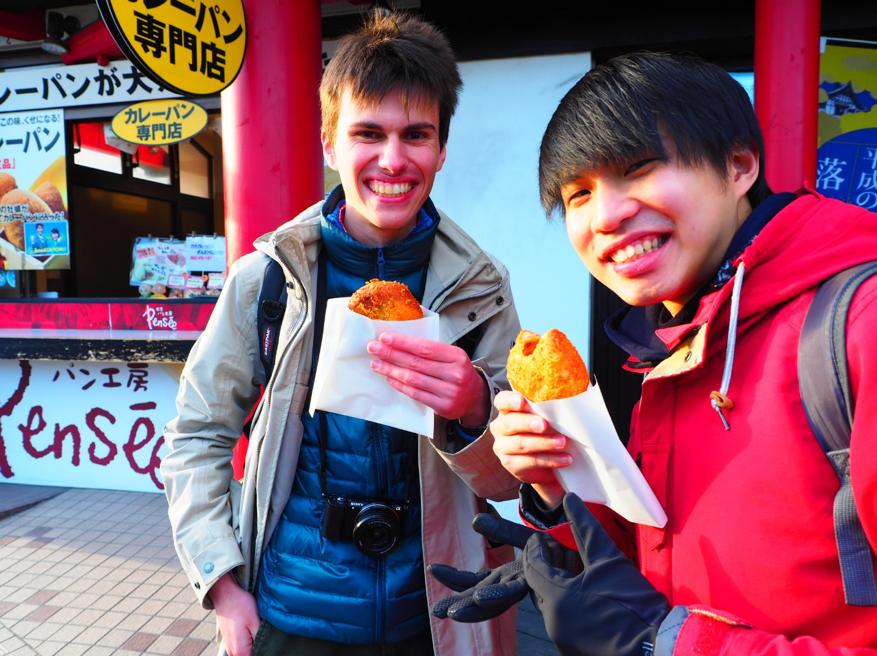 The outside of curry bread is crispy, fluffy inside, but still juicy! Taste of oysters is also great accent!
It costs only 300 yen per piece! It is very good deal!
It was very delicious, so I absolutely want you to challenge when you visit Matsushima!
I definitely think that you will love it!
Summary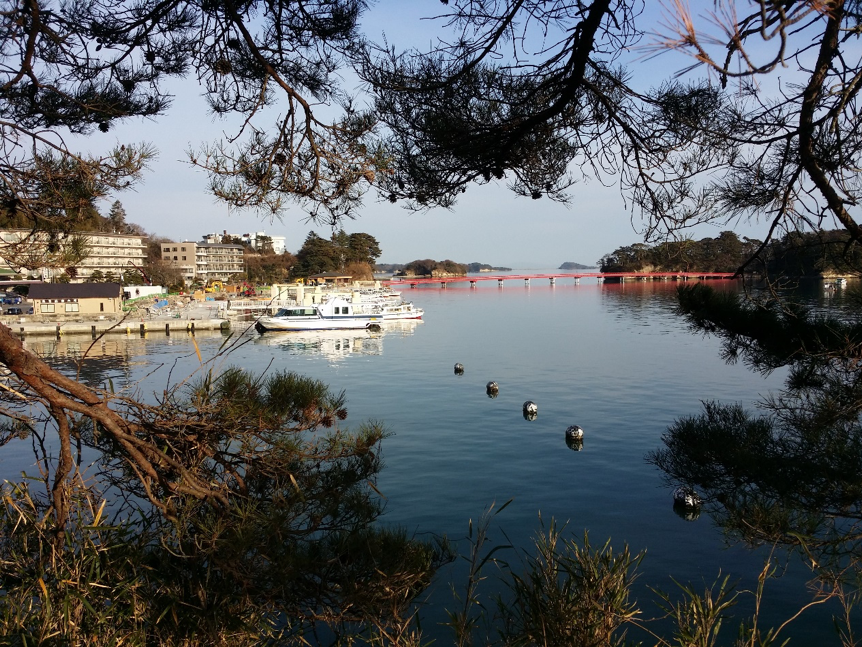 We introduced two places this time, but our Matsushima journey has just began!
Please look forward to our next another articles!