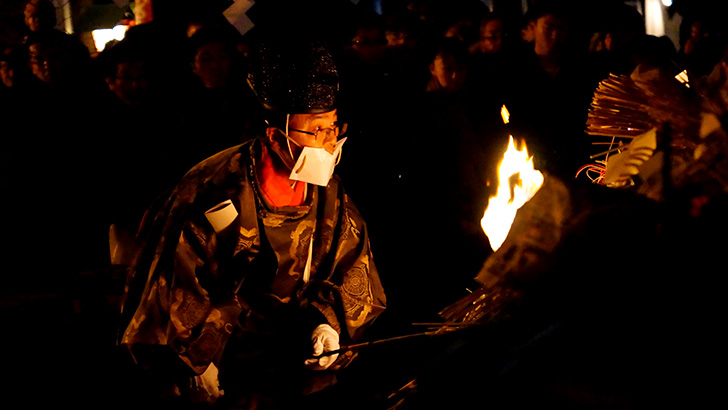 The winter period is home to many different celebrations around Japan. Some of the most famous things to do, like seeing the first sunrise of the year or decorating your house with the proper new year festivities, are common all around Japan. Specifically in the Tohoku region,  what should you do with your decorations after the celebrations are over?  You burn them of course!
What is the Festival?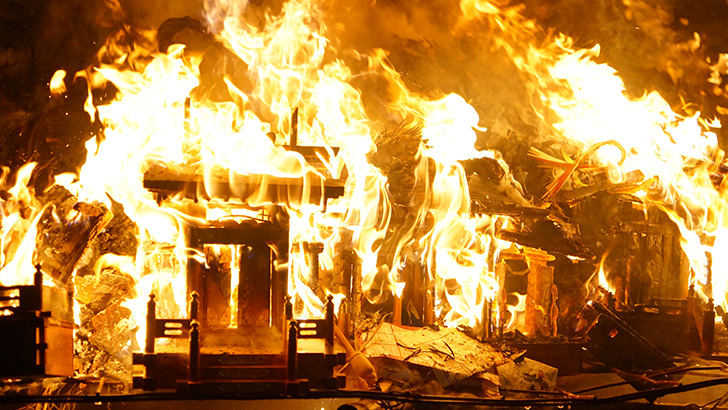 The Doton Festival is a tradition where citizens bring the decorations from their homes or businesses, gather them in a huge pile, and light them on fire. The event always takes place at Shrines where people pray for a year of disease-free life and business prosperity! The festival is done yearly in many places in Tohoku, but the tradition has its roots in Miyagi prefecture where it has been done every year for an extremely long time.
What is Atago Shrine?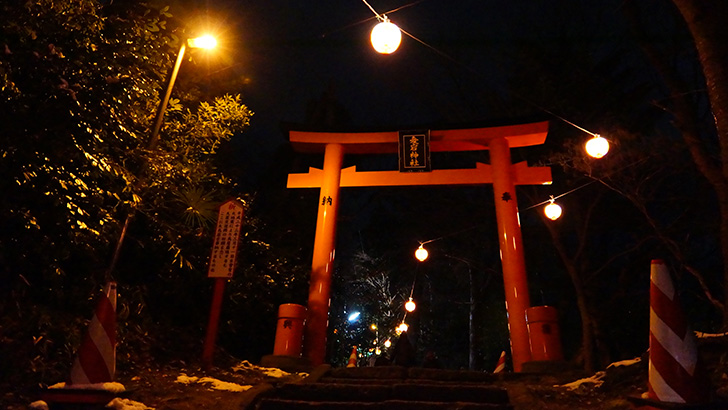 While the festivities can be celebrated at most local shrines and the largest one in Sendai being the Hachiman Shrine, Atago Shrine is also quite famous for this festivity.  A historical shrine that was built 1650 years ago, it's located 3 km south of Sendai Station overlooking the Hirose-gawa river.
・Being that there are 210 steps to the top of the shrine, it's definitely a workout to anyone who goes there. We sometimes wonder how older citizens seemingly have absolutely no problem with this!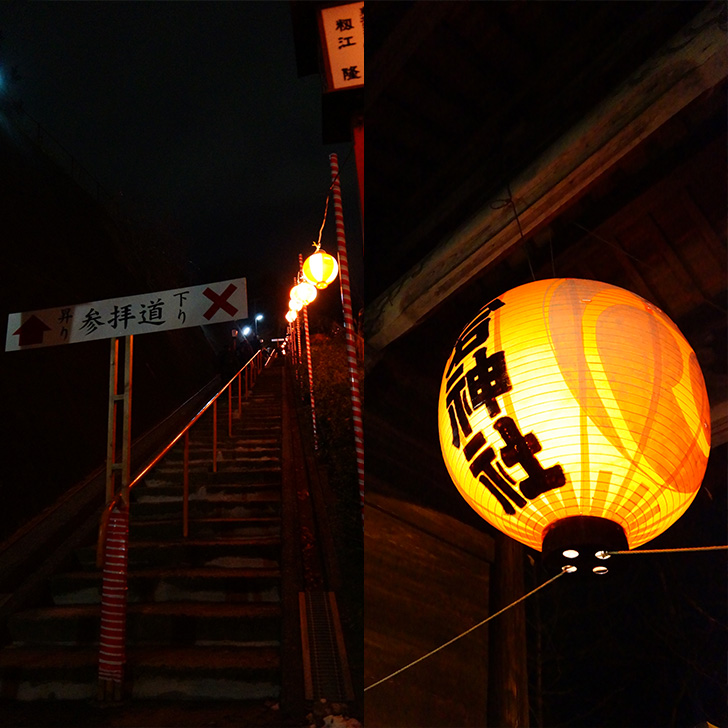 ・The best view over Sendai city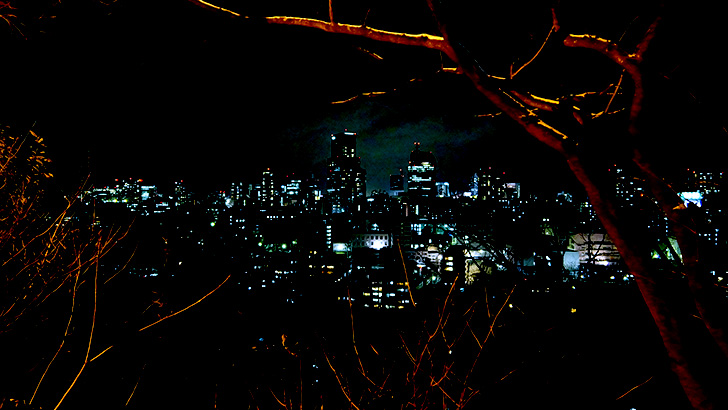 Festival of Atago Shrine
Of course the first thing to do after ringing in the New Year, is to have your first shrine visit and pay your respects to the Gods. (We recommend doing this during the early morning as the day after New Years tends to be very crowded)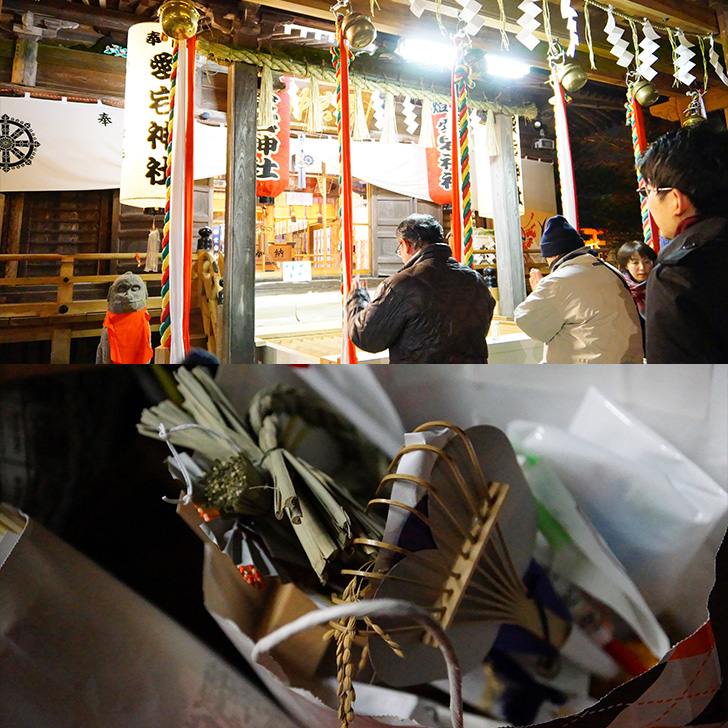 The New Year decorations and old-fashioned notes that have been deposited are purified by the priests and then lit on fire!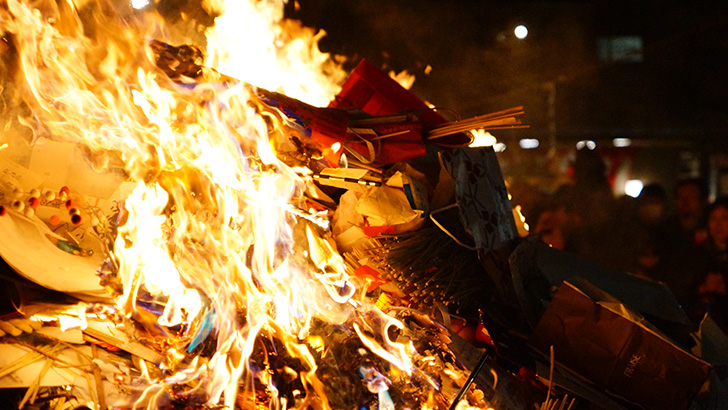 A stall is one way to enjoy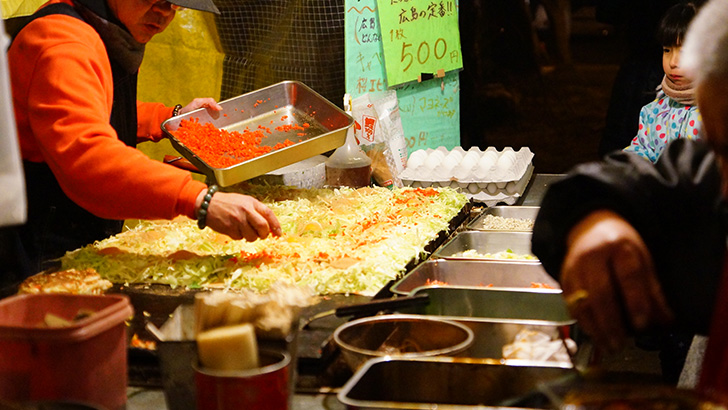 It's also extremely common to see many food stalls at these festivals operating into the wee morning hours.
You can warm your body while enjoying the atmosphere, such as sweet sake, tempura, yakisoba, okonomiyaki.
Summary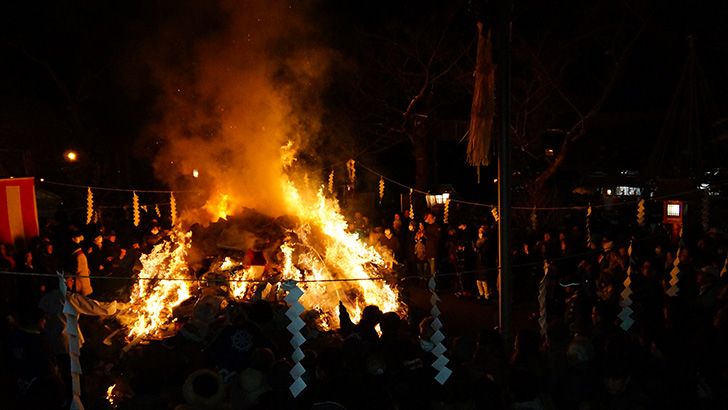 As we mentioned above, the Donto festival is held in many places in Miyagi prefecture. Here is a short list of some of the more famous locations:
Osaki Hachimangu Shrine
Sendai Toshogu Shrine
Kamo shrine
Gokoku shrine
It is a valuable festival that you can experience the traditional culture that continues in Tohoku, although it is held once a year.Why do not you try and enjoy the festival next year and pray for a year of sickness and business prosperity?