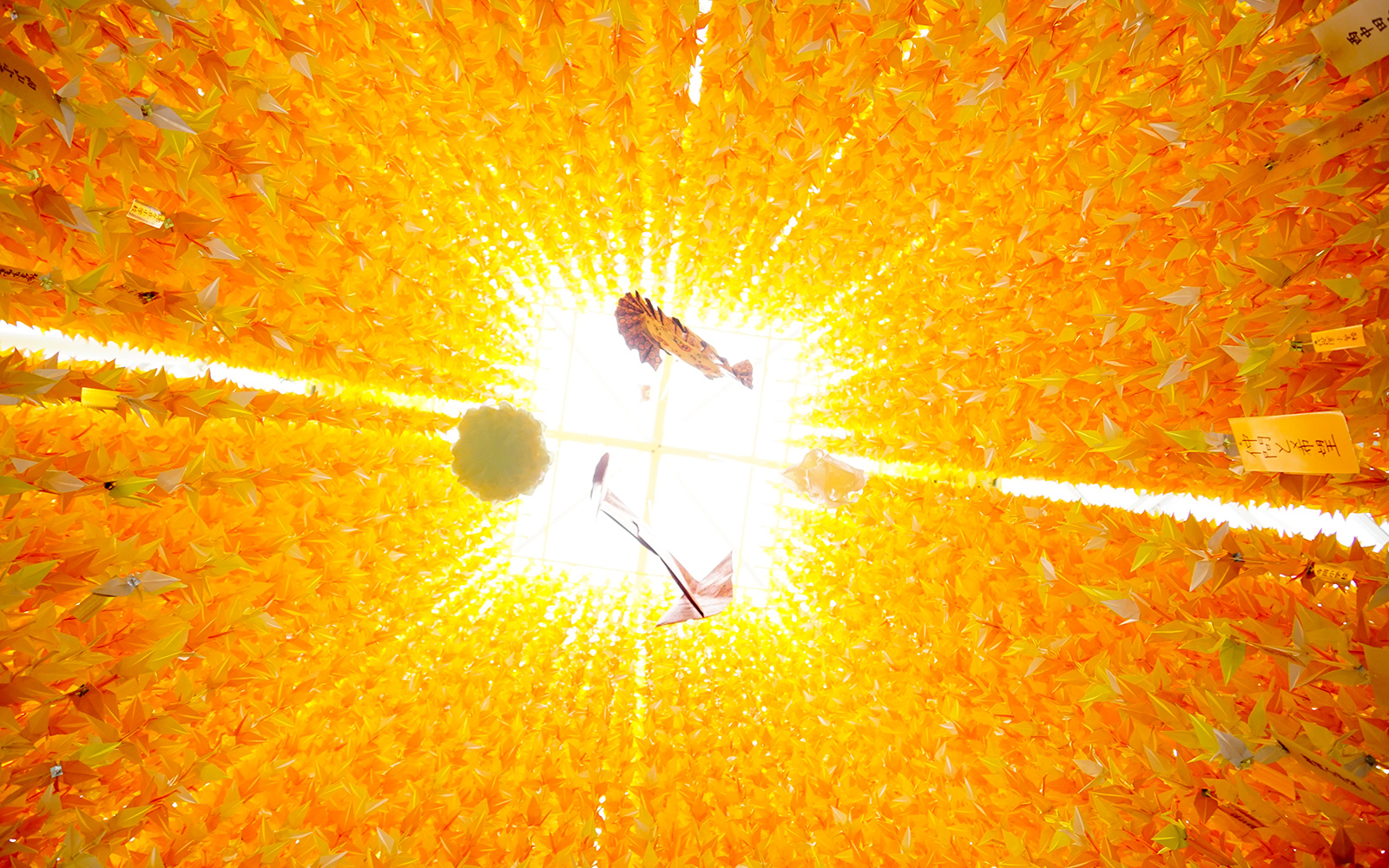 Today I would like to report on something that reminds you of summertime in Sendai, the Tanabata festival!
The Tanabata festival is one of the 3 big festivals in Tohoku and is carried out every single year on the 6th of August until the 8th for 3 days of festivities.
During the Tanabata festival, the central part of Sendai City as well as the surrounding areas change and are buried in bright and colorful decorations in celebration. Every year there are around 2 million people that come and see the sights around Sendai during Tanabata making it the biggest invent during summertime.
Sendai's Tanabata Festival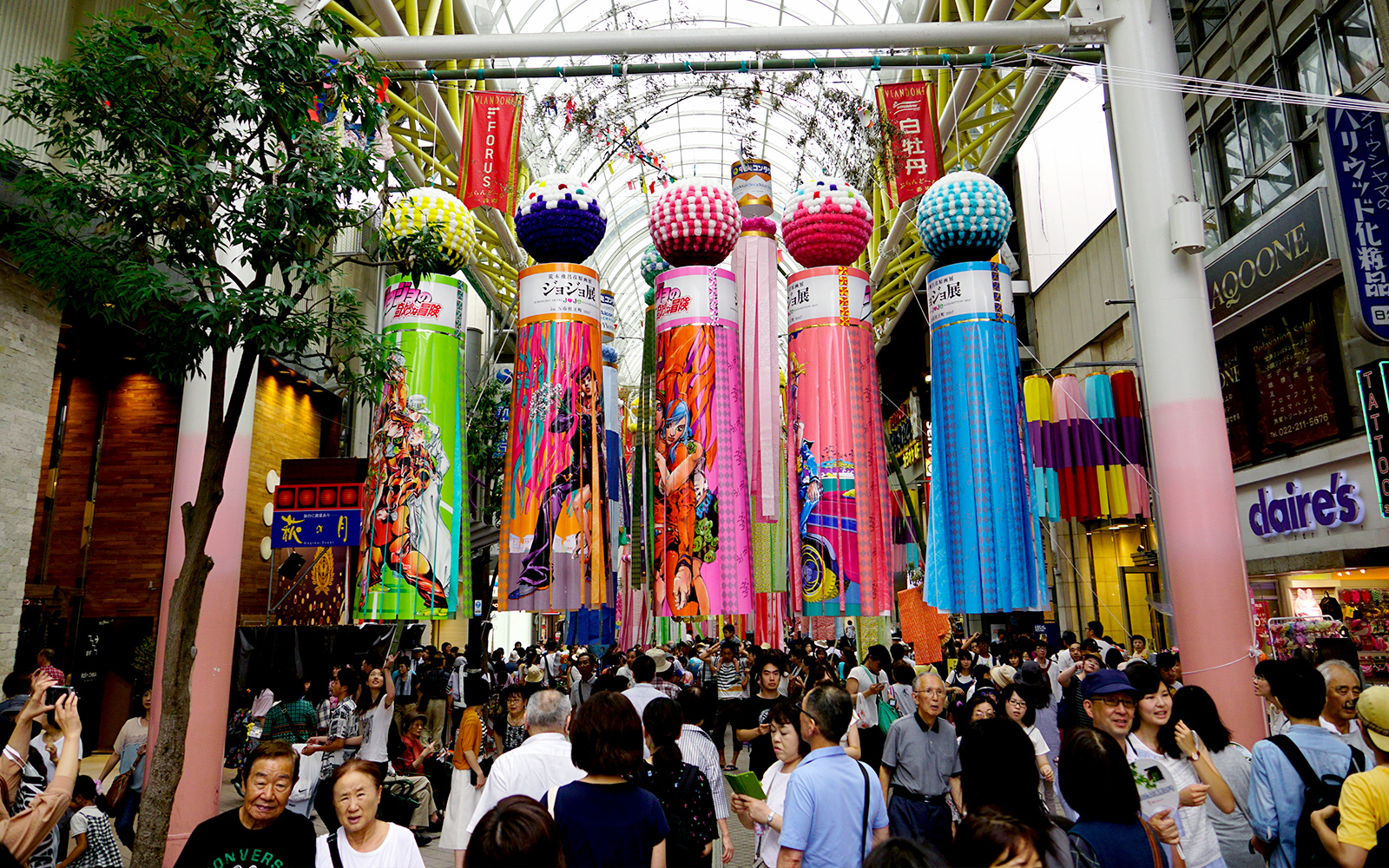 When talking about the Nanabata festival usually it takes place on the 7th of July, but Sendai's Tanabata festival is a month older and takes place primarily on the 7th of August but starts on the 6th and ends on the 8th. The Tanabata festival is the biggest festival during summer for the Tohoku region.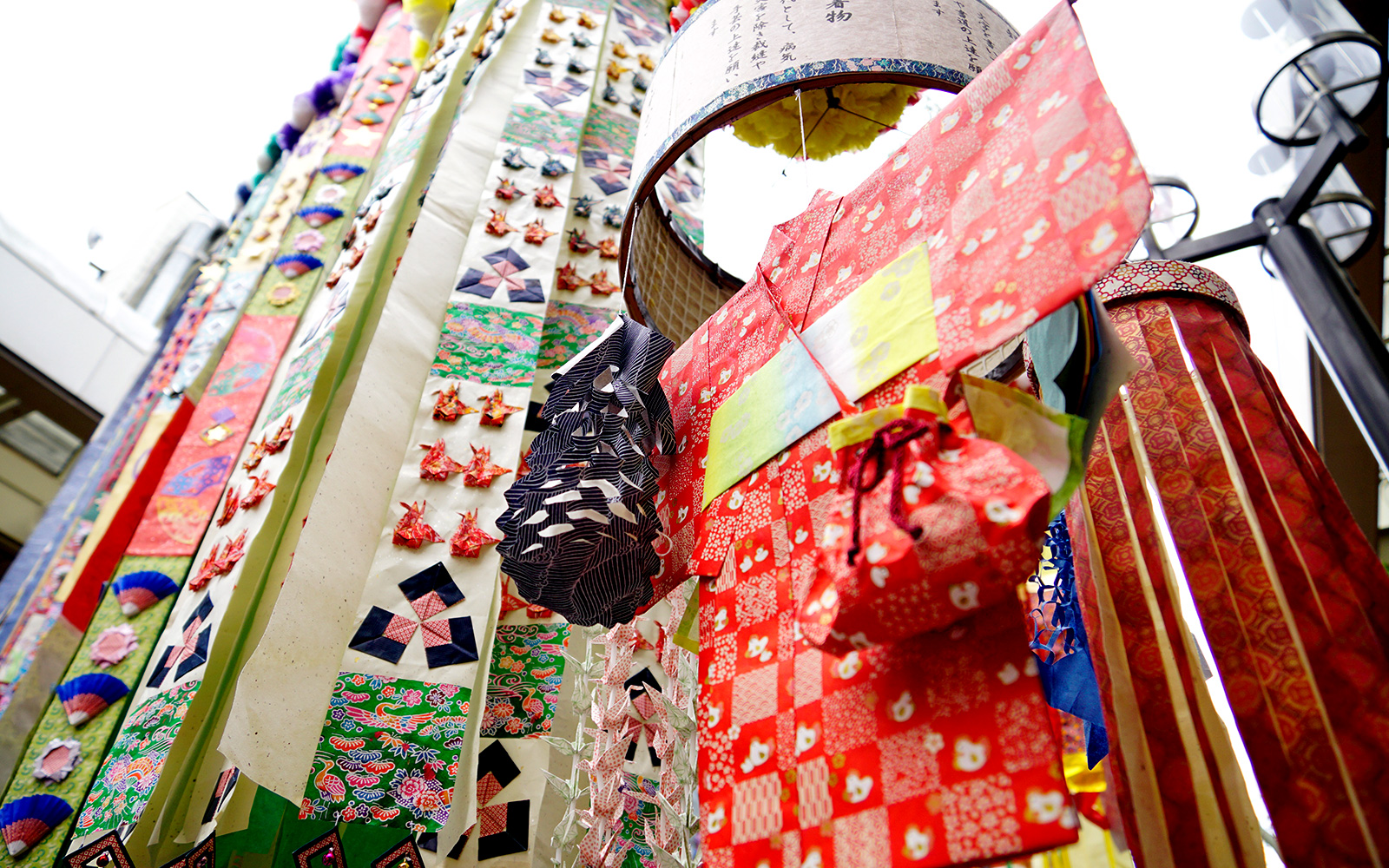 Sendai's Tanabata festival has 7 different things that are celebrated meaning there are 7 different kinds of decorations during the event.
A thin rectangle…This is for wishing for help in things such as studies.
A paper garment…This is for hoping that disasters don't occur or for help with things such as sewing.
A folded paper crane…Wishing for long life.
A handbag…this is for wishing for riches and wealth, as well as sales for business.
A casting net…This is for wishing for a good haul when fishing.
A wastepaper basket…this is for putting wastepaper into when you're making your wish and represents good health and good hygiene.
A windsock…A symbol that represents a stand of the Vega star.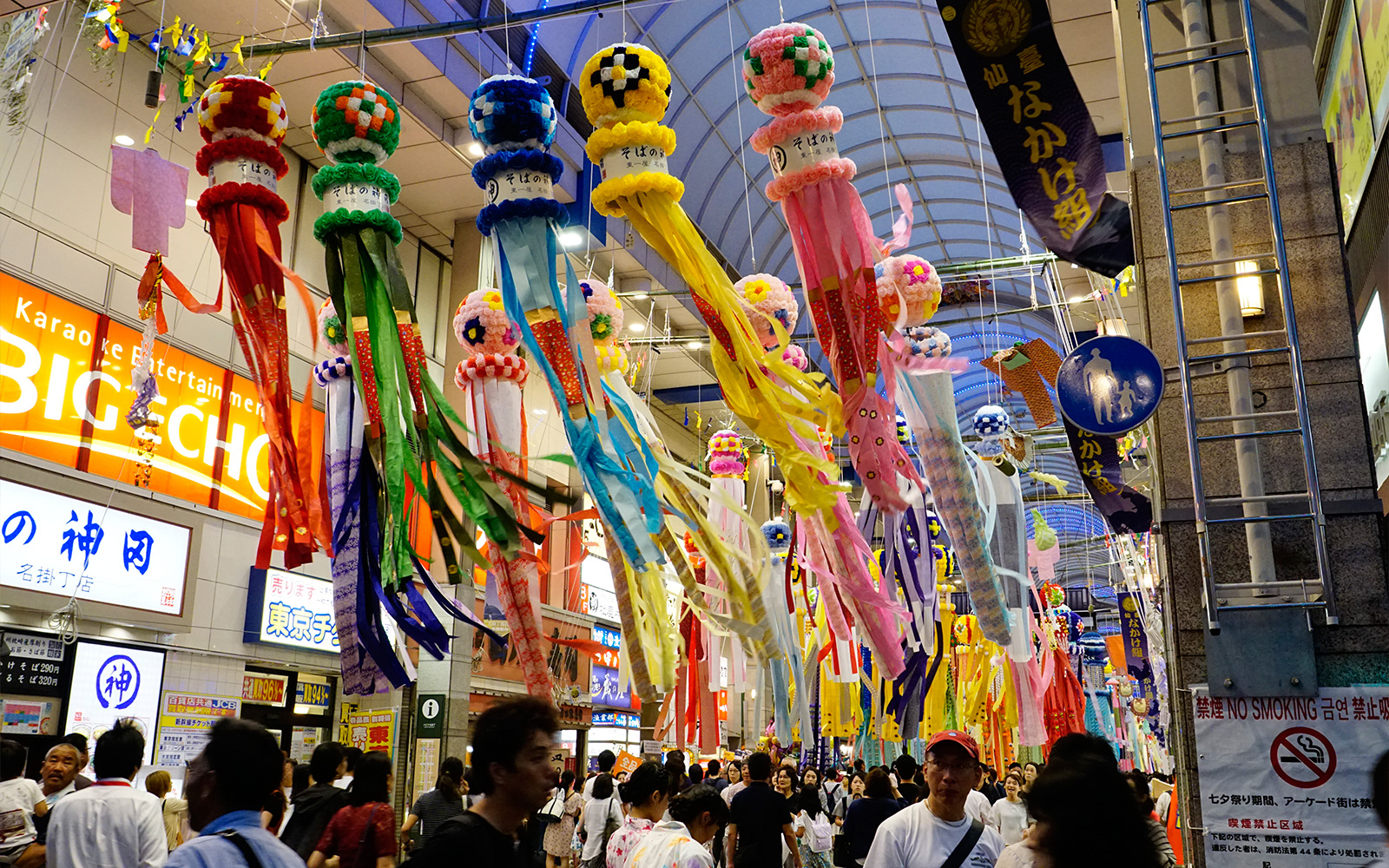 Sendai's Tanabata is, contrastive to festivals such as "Aomori Nebuta" and "Akita Kanto" one that like to enjoy quiet and calmness.
The 7 different types of decorations range over 10 meters and flutter in the wind, and it has such a beauty and elegance that whoever sees it starts to line up and endlessly stare which is just one of the highlights of the Tanabata festival.
Introduction to the works of art during the Tanabata festival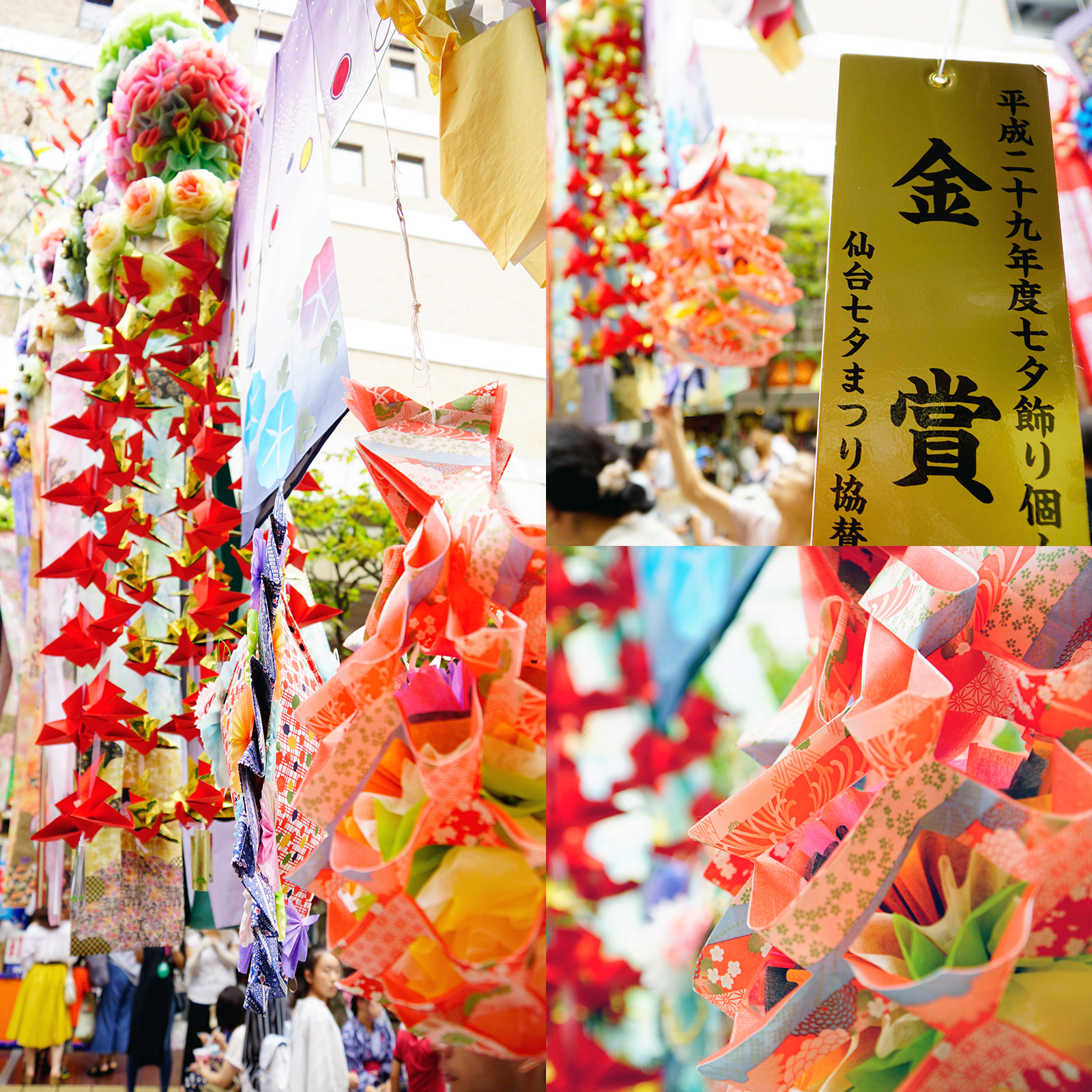 The one that one the gold prize for decorations, Japanese paper with great color usage, with detailed weaving, it was a great decoration with perfect balance.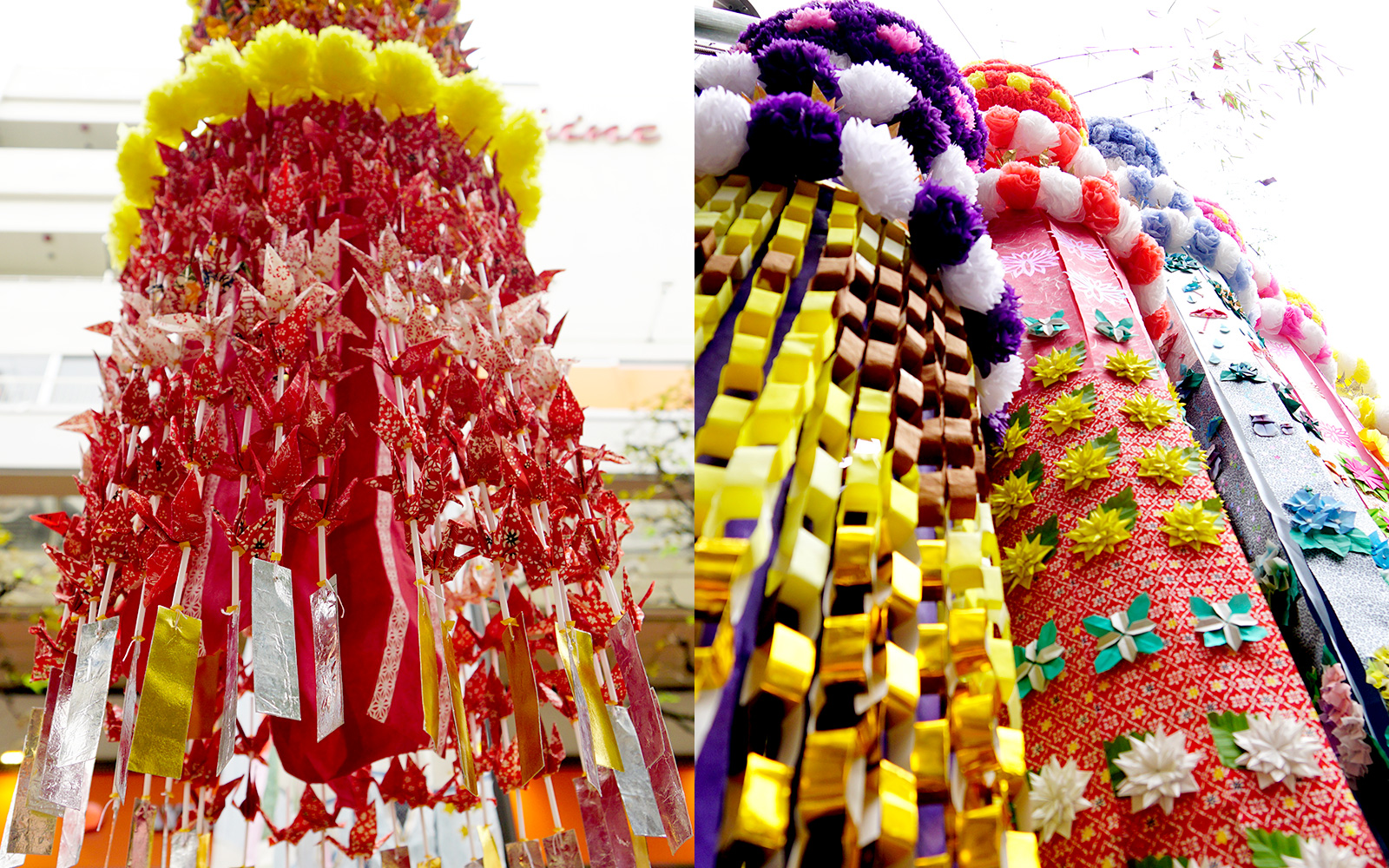 The second prize was long vertical strips of paper with origami affixed to them, it was a very intricate Tanabata decoration!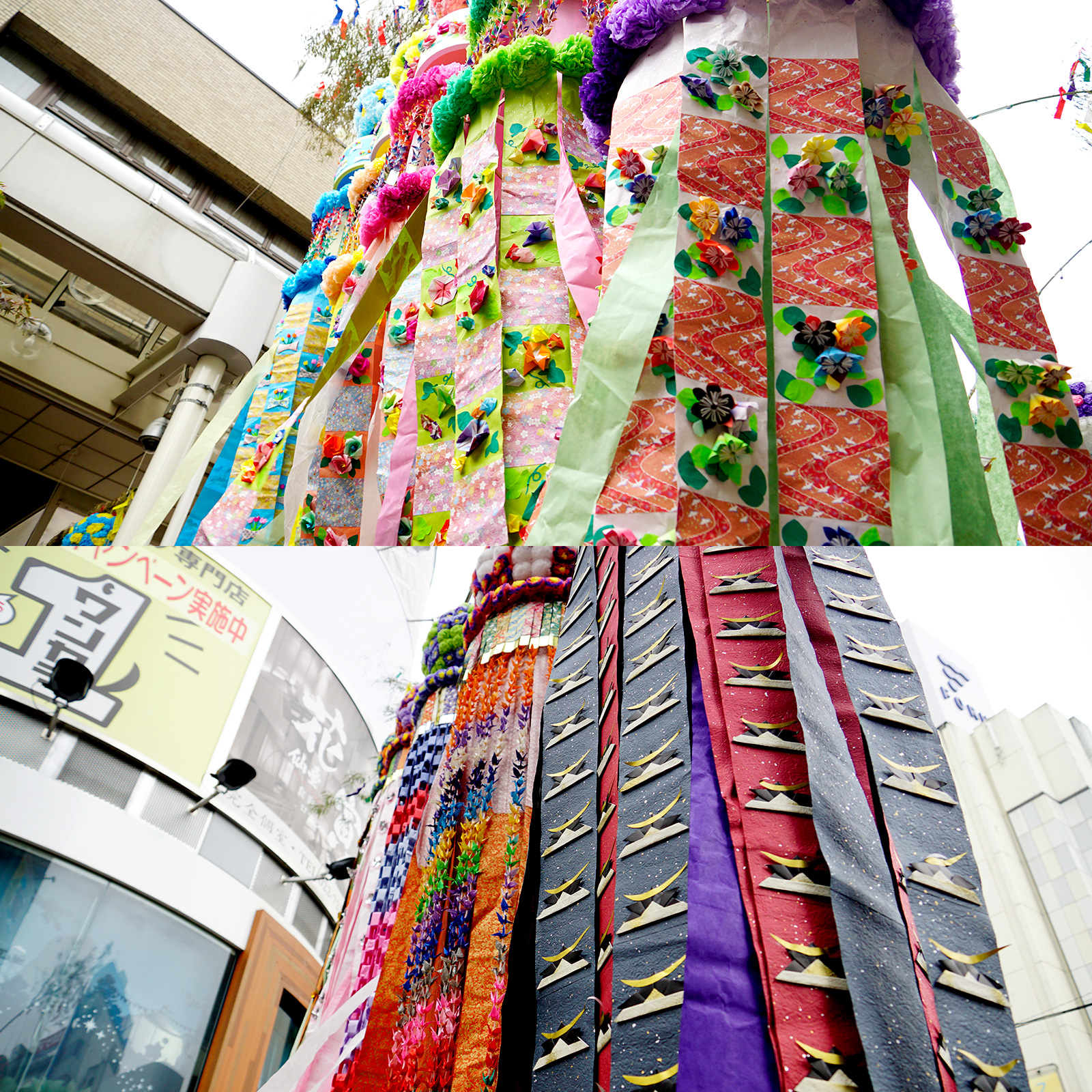 Even all of the ones that were awarded the excellence award could have been placed in gold or silver, it was a splendid Tanabata full of lots of different amazing pieces.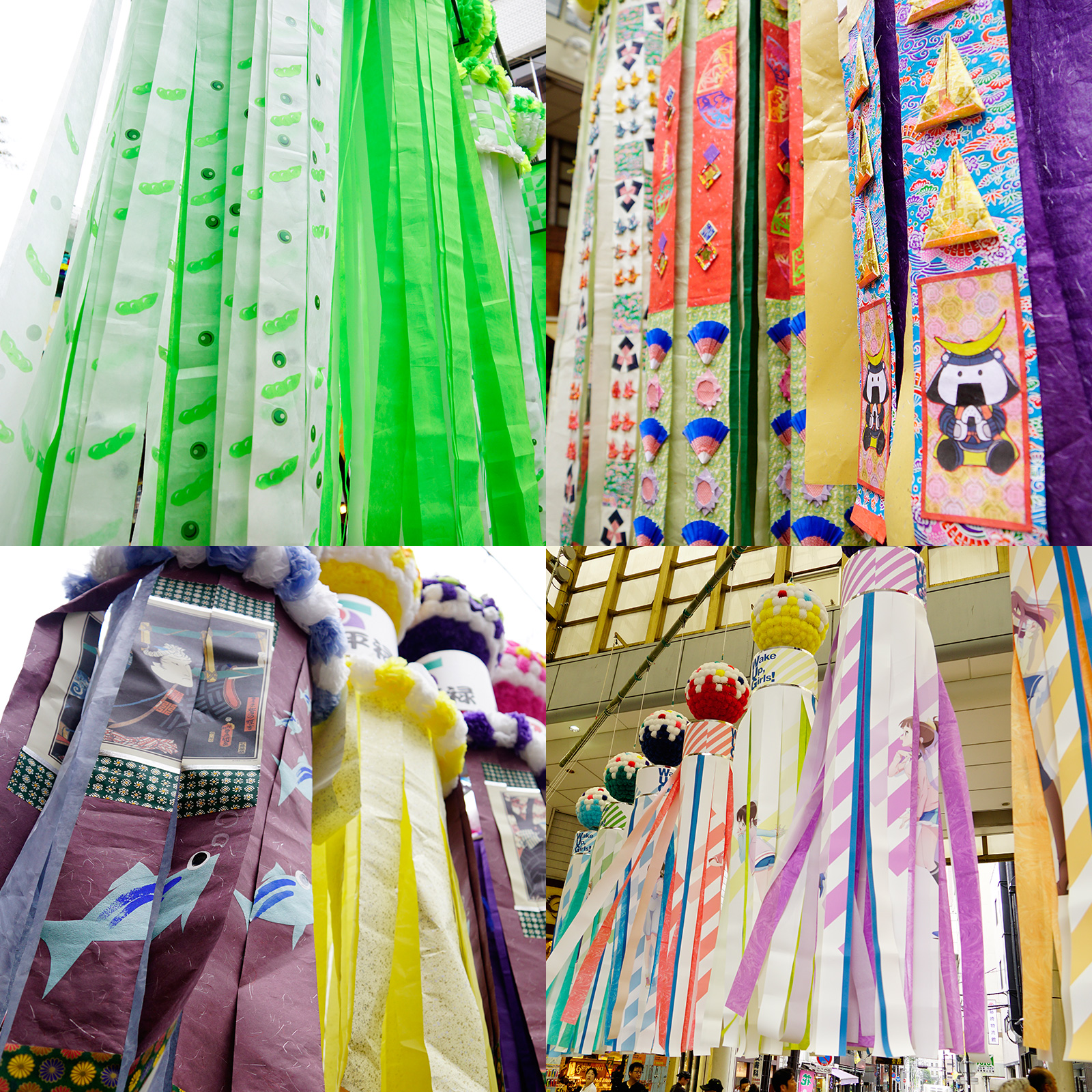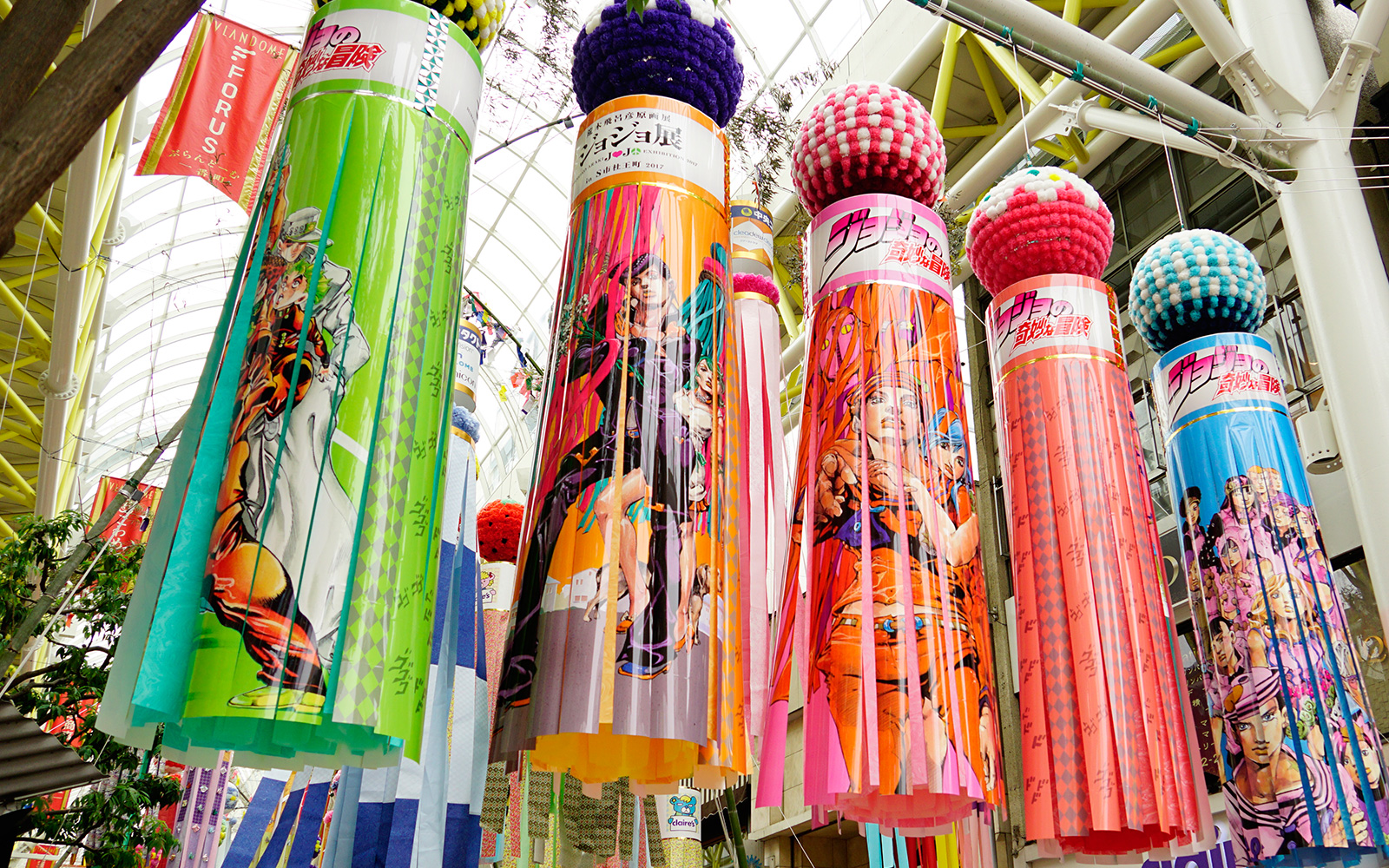 "JoJo Tanabata" who has a large connection to Sendai also makes many appearances.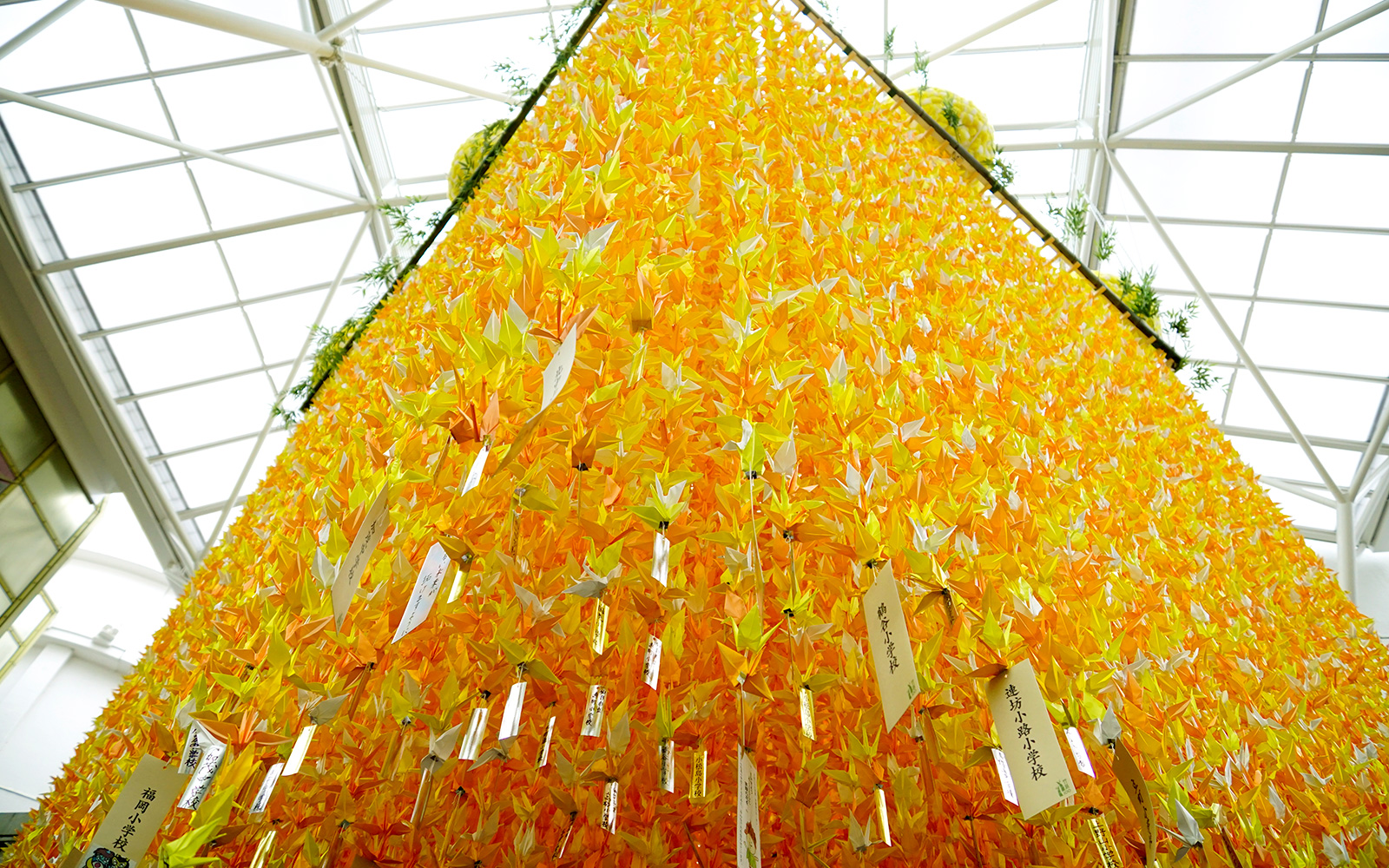 ↑ A special mention, this was something made by 185 different elementary and middle schools through Sendai city, they all made cranes one by one and eventually joined them forming this made up of 88,000 cranes. This was a very photogenic piece posted very much on Instagram.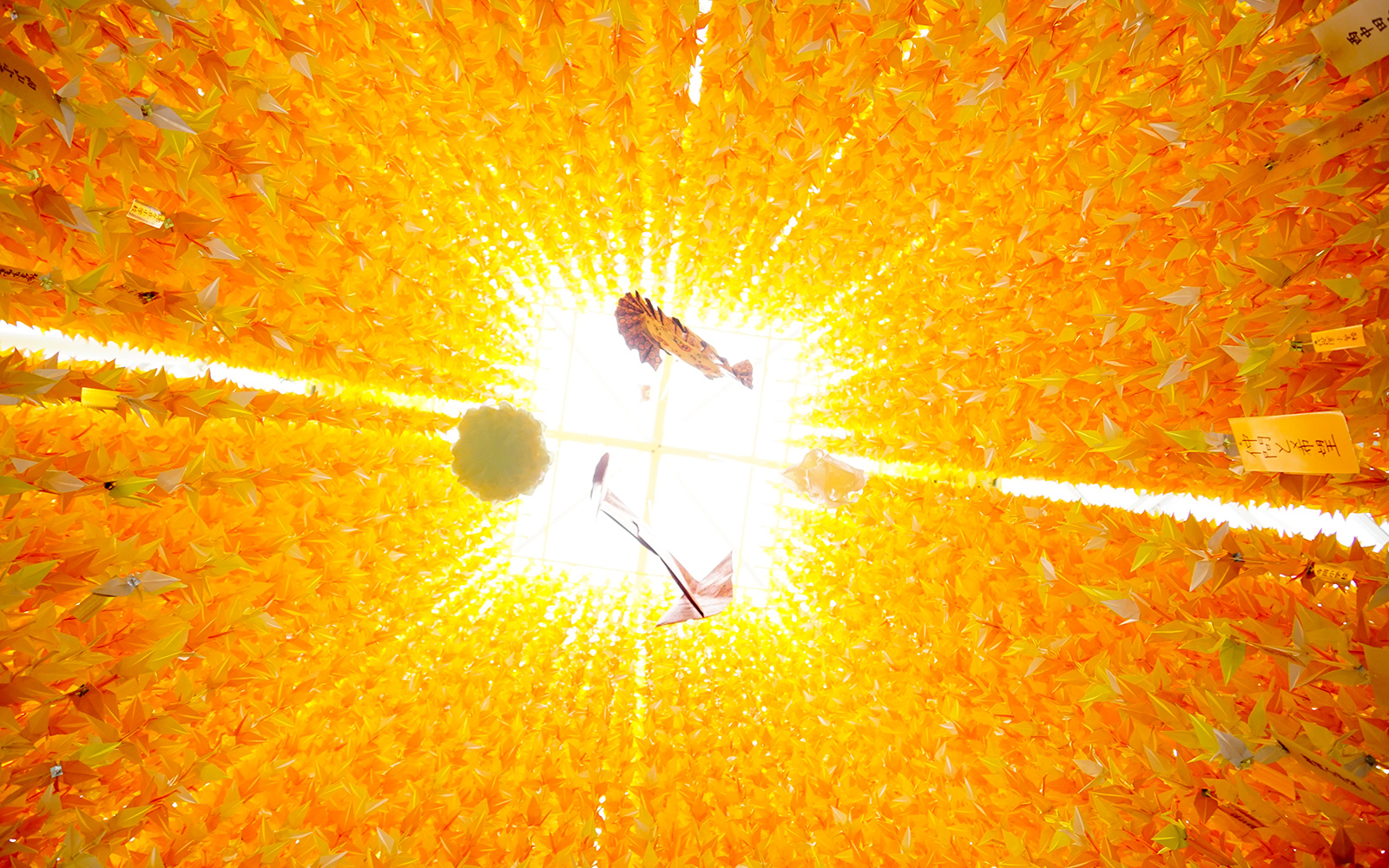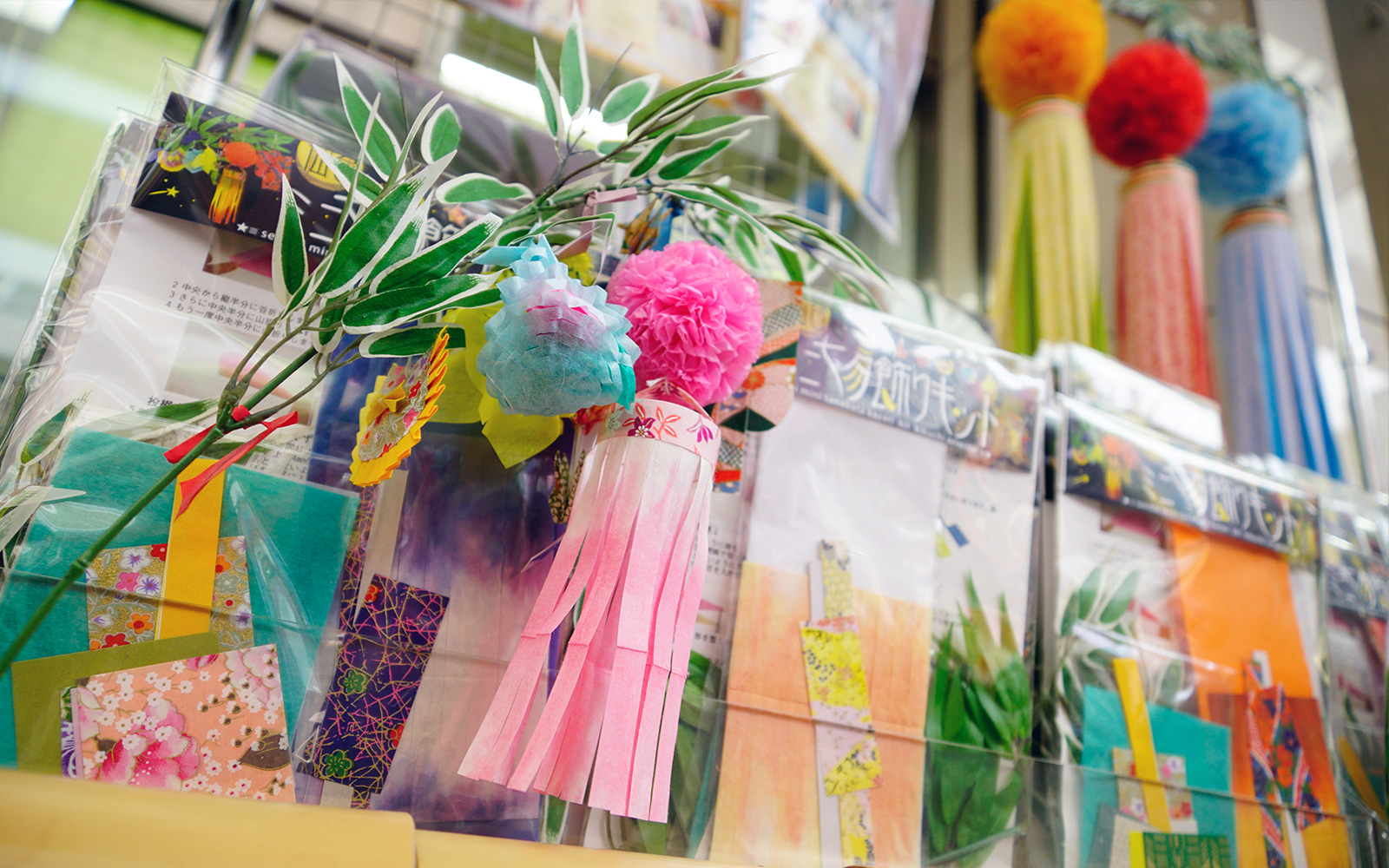 The store that won the gold prize is selling some original mini Nanabata kits that you can use to make some of your own.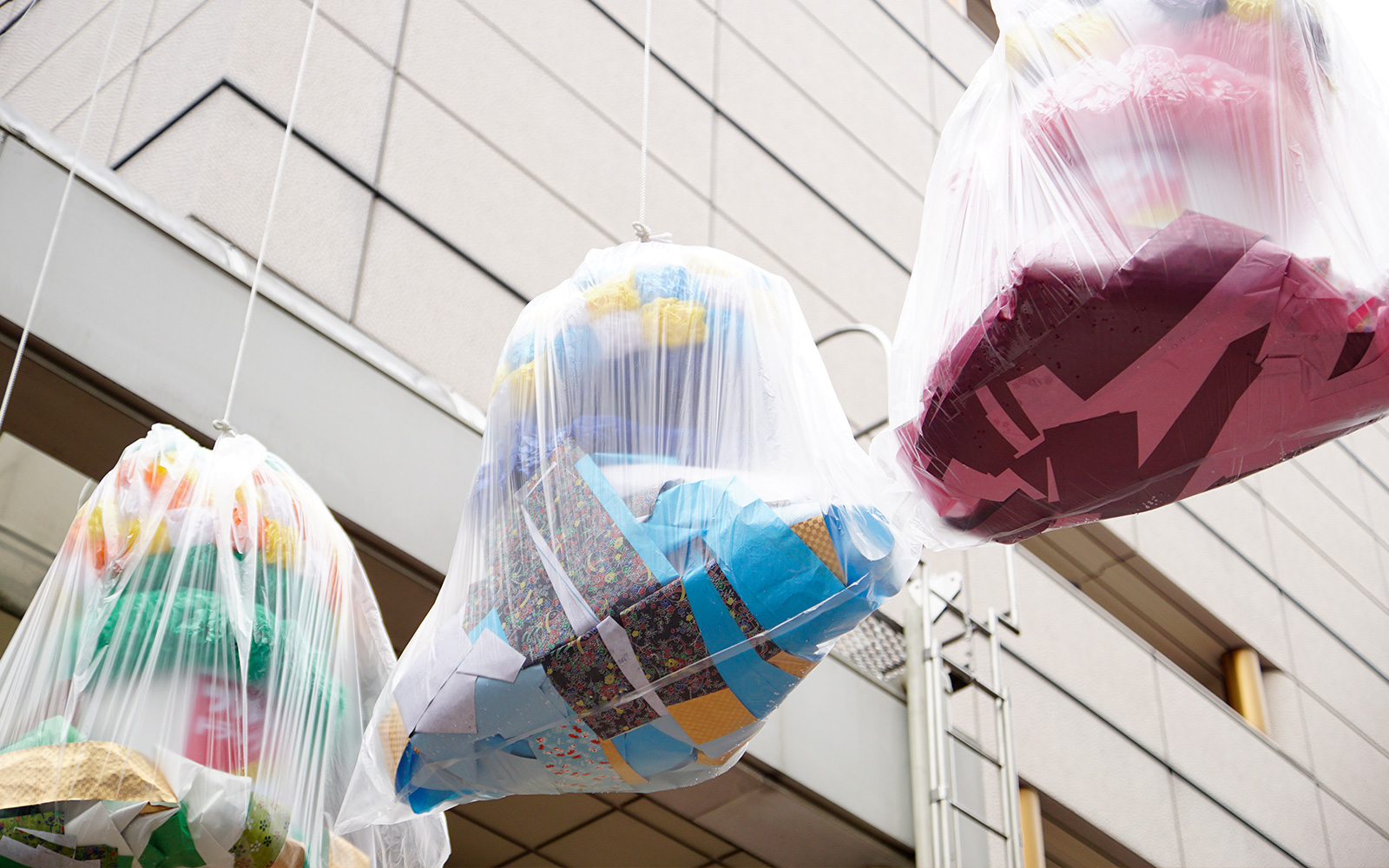 When rain starts to fall they are bundled up like this, it's quite cute.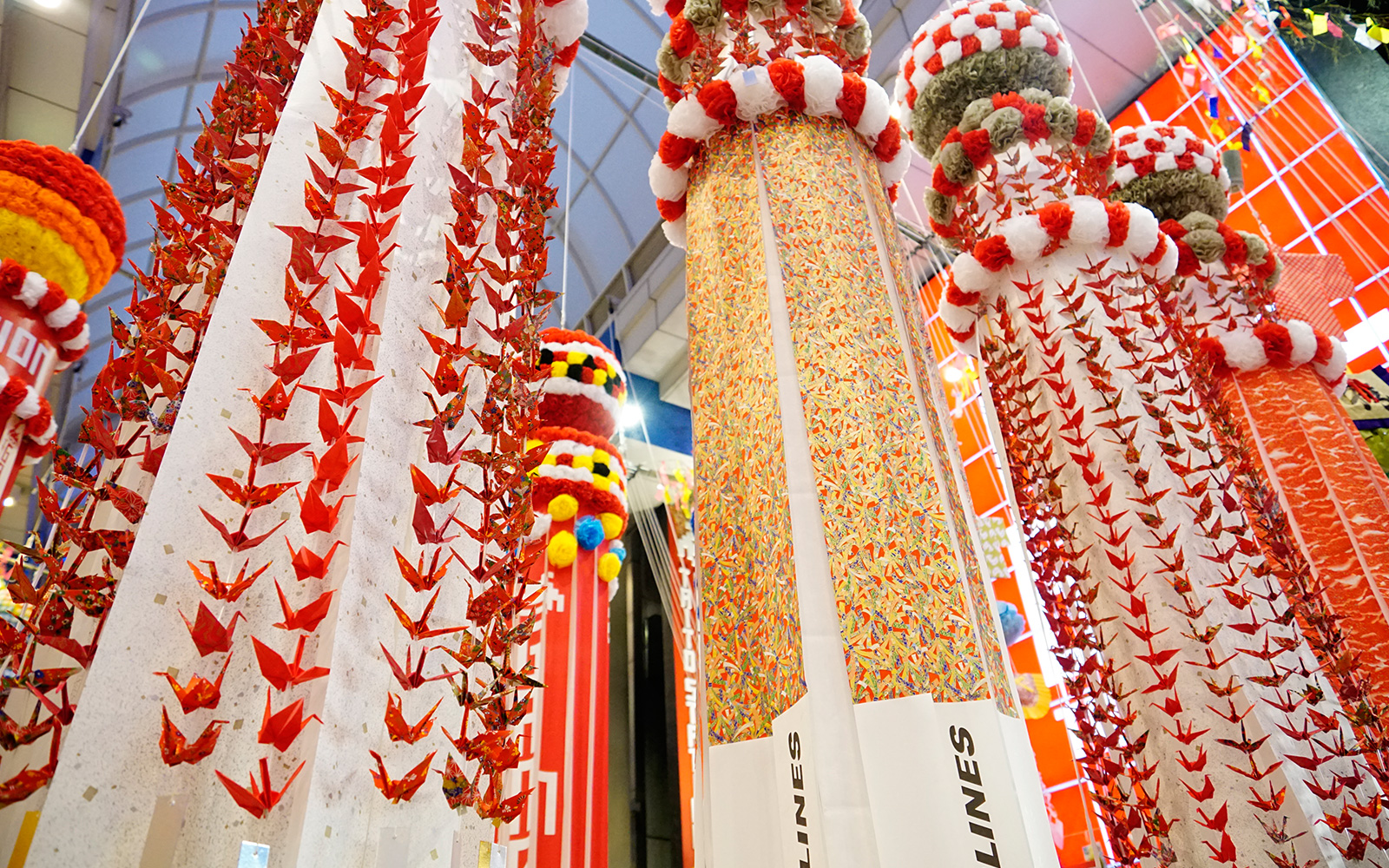 ↑ Both shops and businesses both had some amazing designs that they had made, just looking at them was fun.

Summary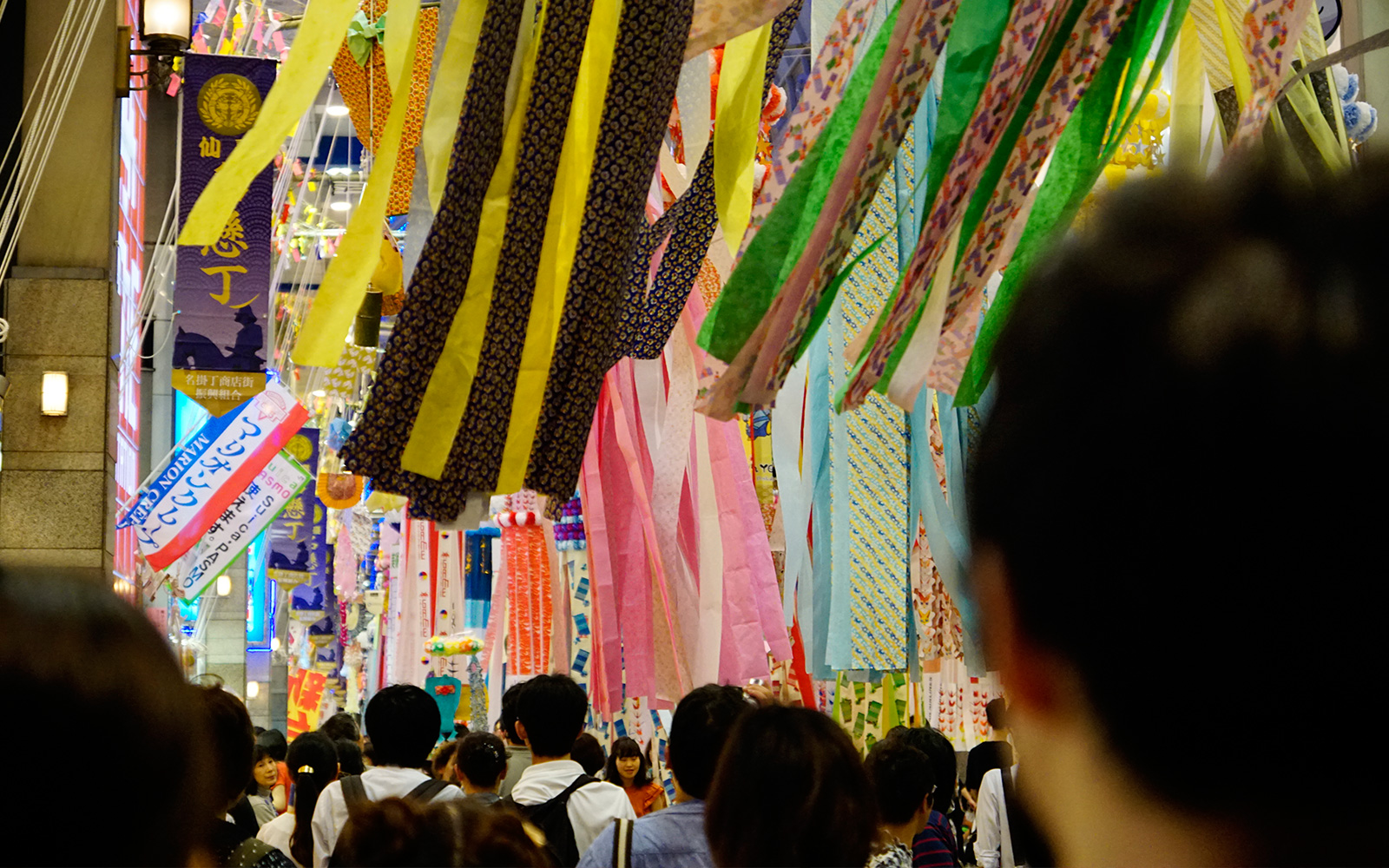 Unfortunately, this year due to the typhoon we weren't blessed with good weather, but it was a great 3 days for Sendai with some amazing liveliness. Please try to take a visit next year to Sendai to experience Tanabata for yourself!