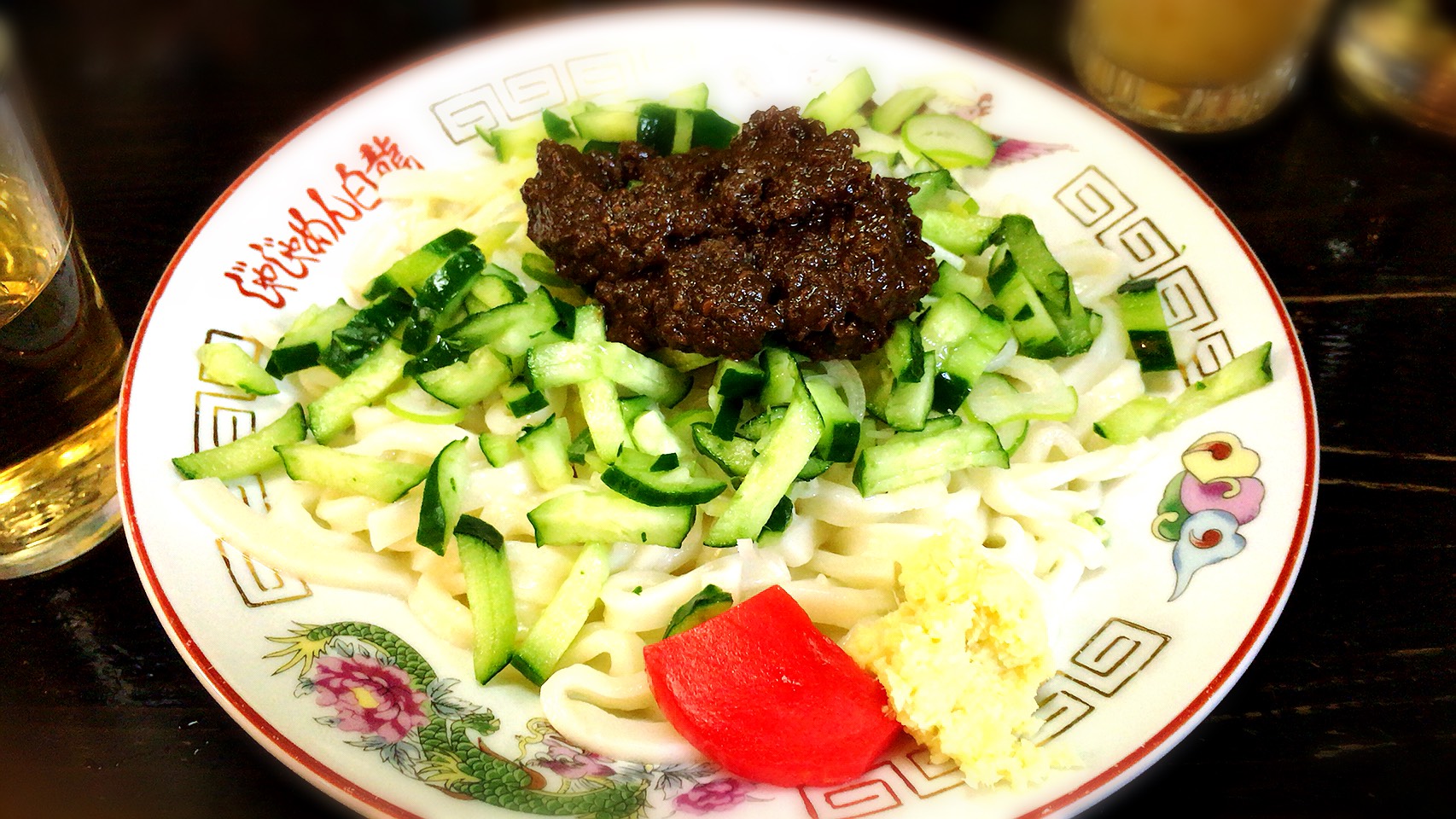 In Iwate prefecture of the Tohoku region, there is a weird and interesting type of noodles called "Jajamen". In this article, we are going to showcase a Jajamen shop called "Pylon".
The restaurant ,Pylon, is in the city of Morioka, the capital of Iwate. Despite the cold weather there was a long line outside of the shop. Eventually, we arrived inside the restaurant and ordered the Jajamen. Not long after they arrived! The thick noodles, delicious looking cucumbers, and minced meat caused us to have large appetites!
1. Seasoning with your own favourite spices!
Even though Jajamen is delicious on its own, its easy to accent the flavour with spices that you like yourself! However, be careful not too put too much spice in the dish as to ruin the flavour of the noodles!
2. Leaving a bit behind…
When eating Jajamen its polite to leave a little bit behind. This is called the "Chitan". Basically a mix of eggs and broth and leftovers in the bowl to make a soup. This way of eating this dish is extremely popular in Morioka!
After being taught how to eat it, we took a bite of the dish and the crispy and fresh cucumbers and spiced meat melted together in a accentuating manner. Almost to the point where we couldn't stop eating!
When you come to Iwate prefecture you have to try Jajamen at least once, or maybe two or three more times!