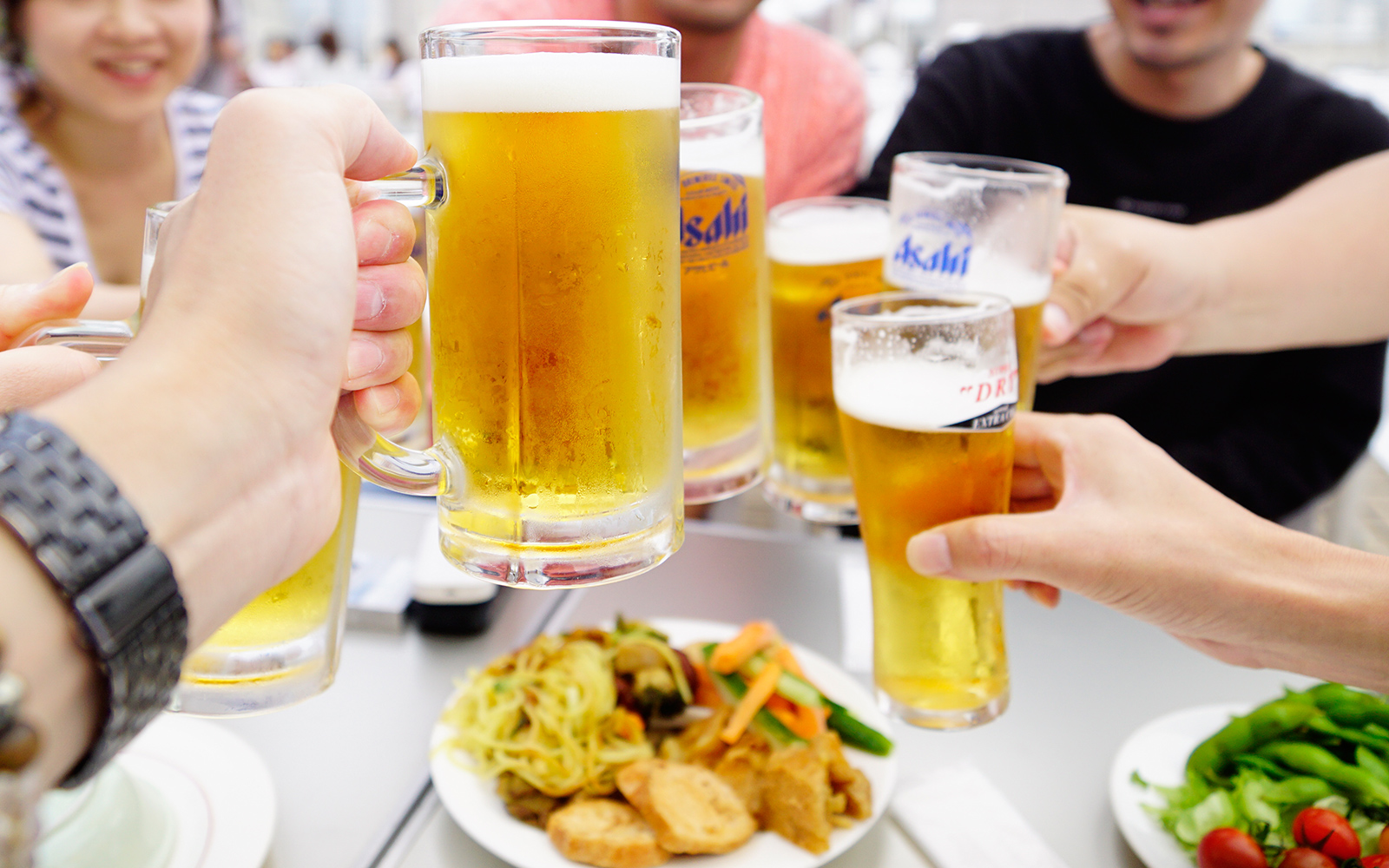 Tohoku's rainy season has finally let up, and summer is upon us!
When thinking about summer, of course you think of "Beer gardens"!!
And as such, I would like to write this blog with the topic of "Beer gardens you can have fun at in the 6 prefectures"!
You can drink beer outside, and enjoy gourmet meals in the 6 prefectures of Touhoku.
I'll report on those dream-like beer gardens during this post.

Sendai Mitsukoshi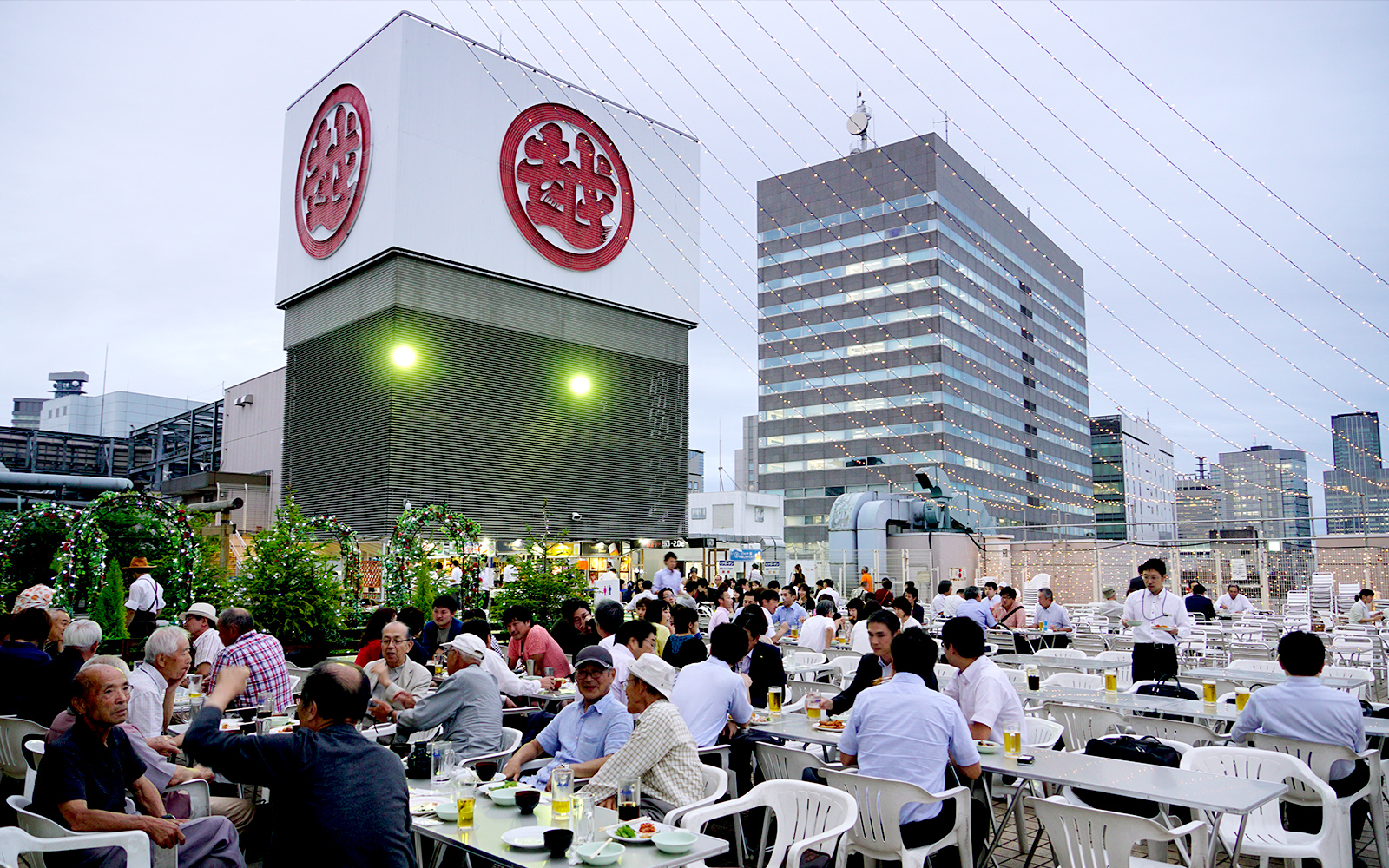 Where we visited this time in Sendai's Mitsukoshi is "Mitsukoshi Sendai store" which was opened in the year 1993, with Sendai's shopping as the focus, it continues to be a land mark as one of the top-class shopping malls within Tohoku.
To connect Jouzenjidoori and Koutoudai park, this is a building you will definitely see when sightseeing in Sendai.
During Sendai's summer on the roof of Sendai's Mitsukoshi there is the "Sendai Mitsukoshi Main building roof beer garden".
Sendai Mitsukoshi Main Building Roof Beer Garden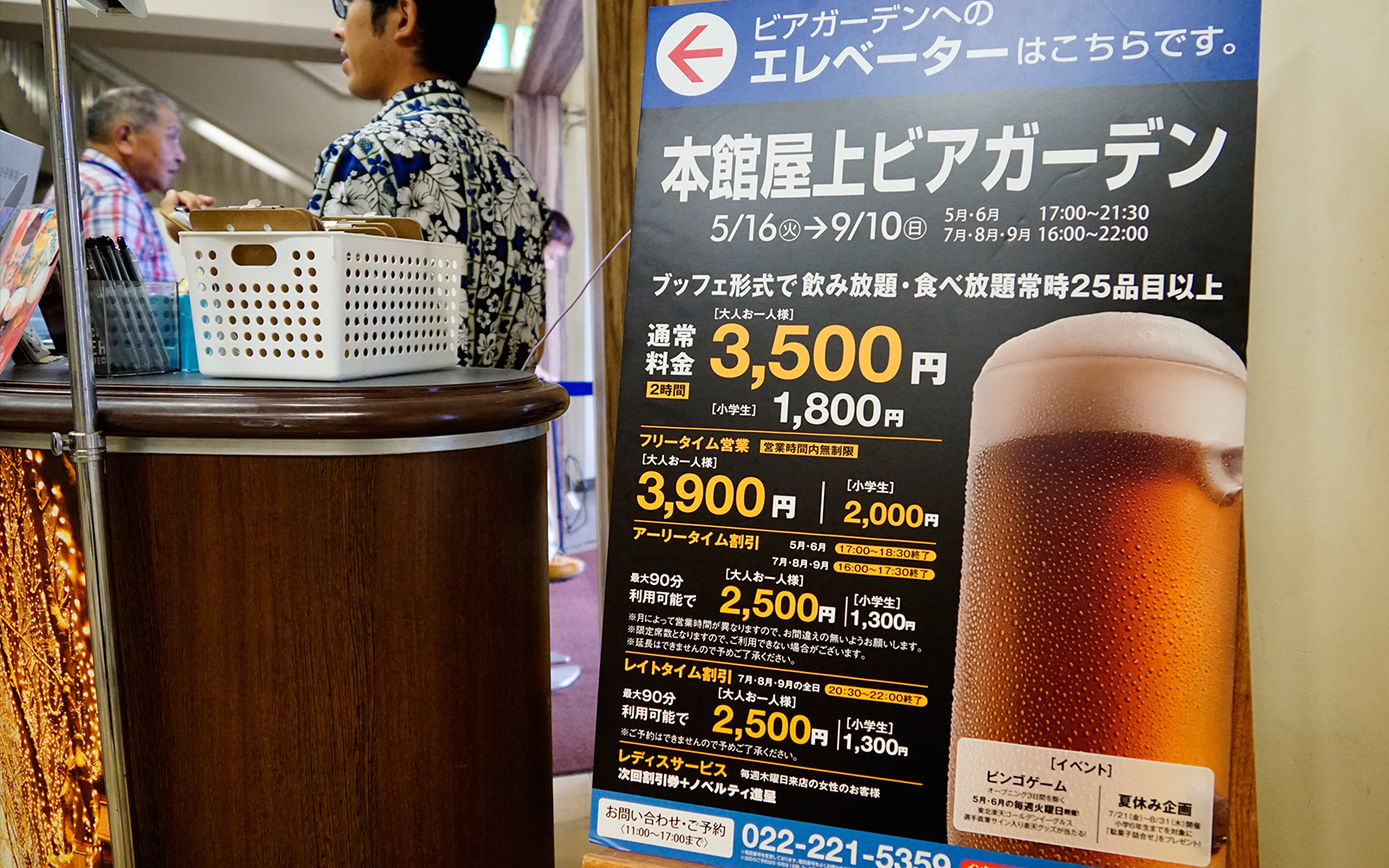 This year with "Tohoku Food x Drink Beer" as the center, you're able to enjoy Tohoku food and the worlds beers!
The usual fee is about 3,500 yen (Adult / 2 hours / Drinking the world beer is another 300 yen) however, if you pay just another 400 yen you can enjoy the place without any kind of time limit!!
*This is no doubt the biggest reason I chose this place.
The dates this continues for is 5/16 to 9/10, the working hours are 16:00~22:00.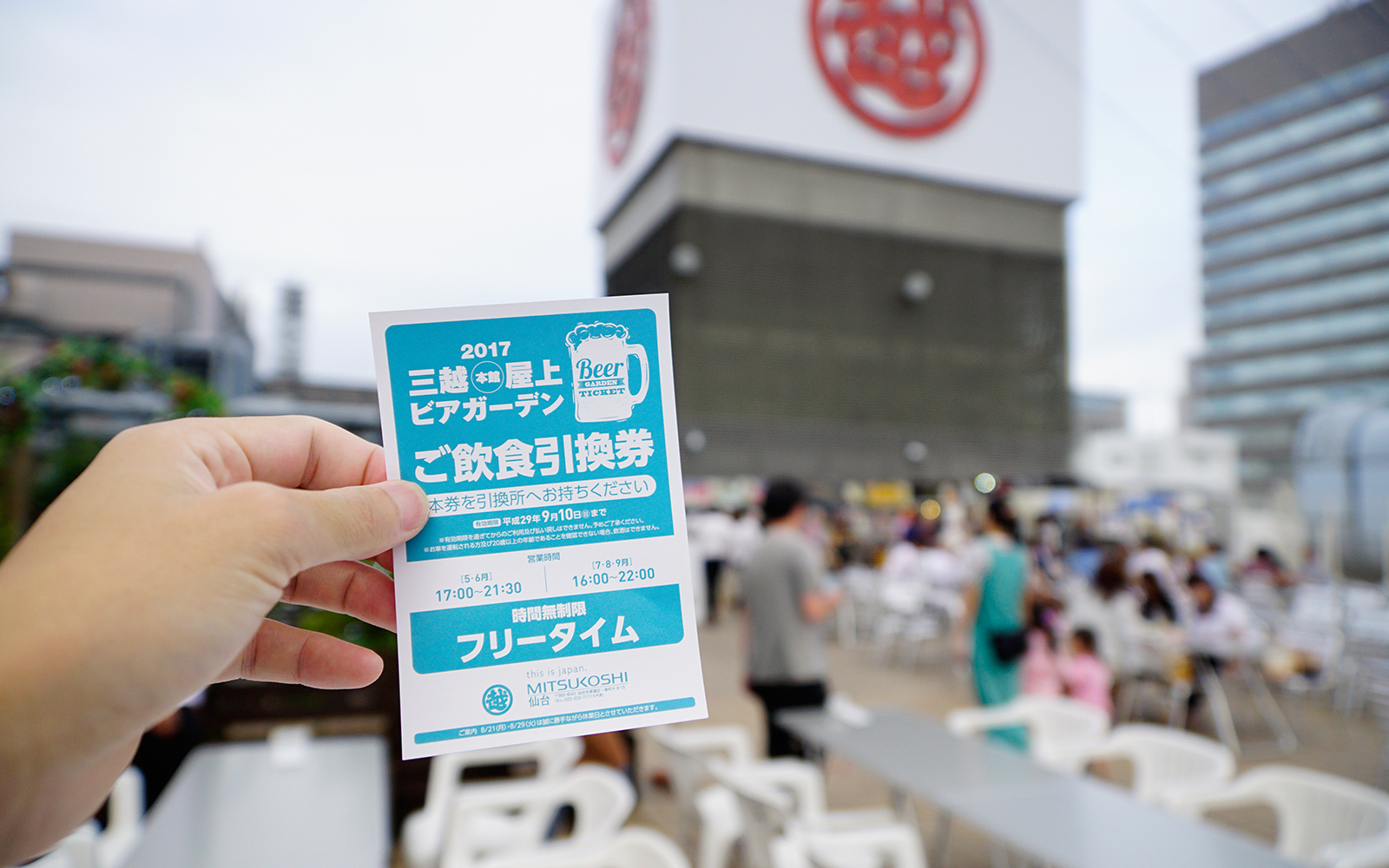 営業期間は、5/16から9/10まで、営業時間は、16:00~22:00です。
Tohoku's tasty food is in heaps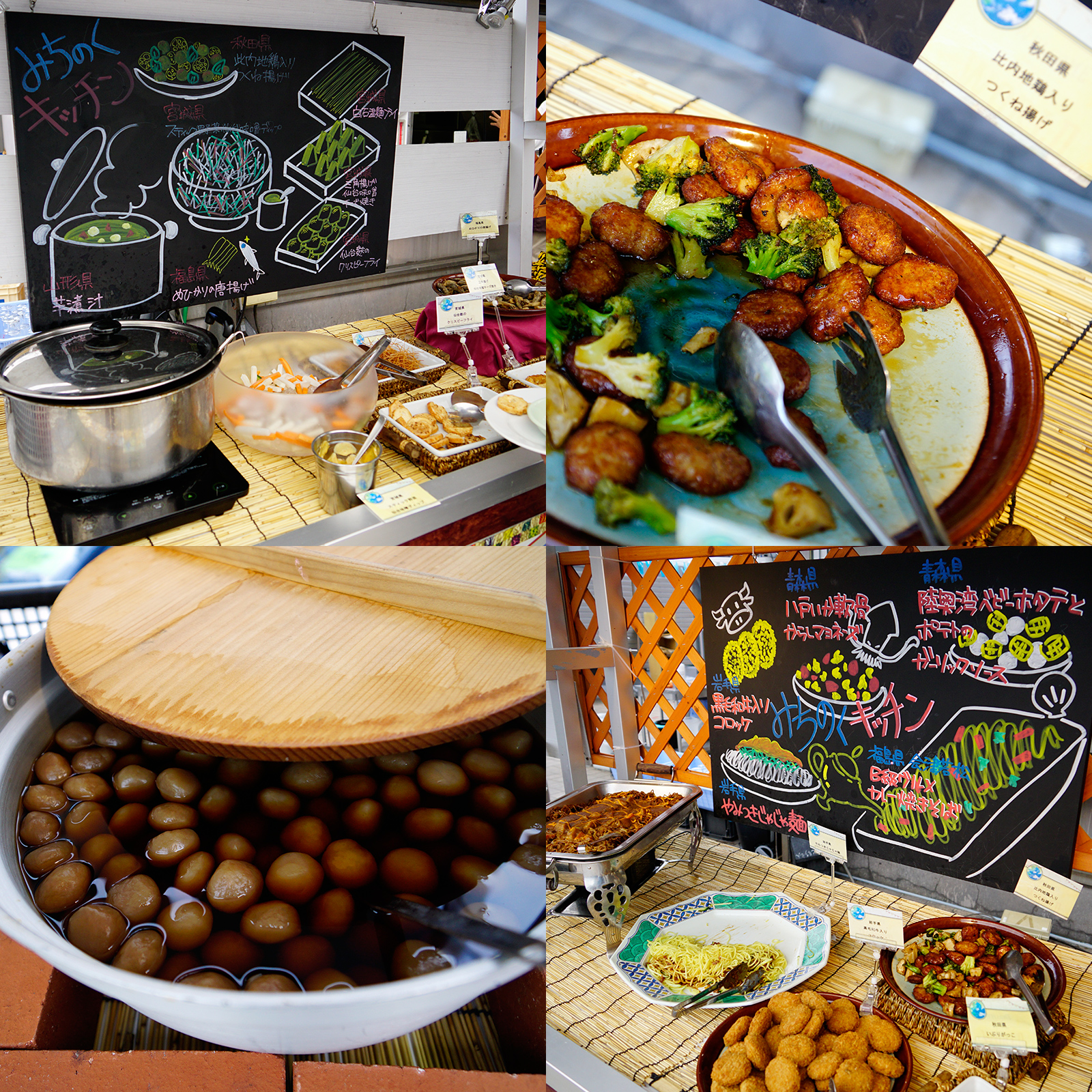 Akita's famous food "Iburi pickled vegetables", Fukushima's "Maxicali fried chicken", Yamagata's "Tamakon", Miyagi's "Sankakuage" etc. Of course with foods that complement the bber, Iwate's "JaJa noodles" and Akita's "Hinaijidori-no-Tsukune" etc. this is a lineup for both people who love to drink and for people who love to eat.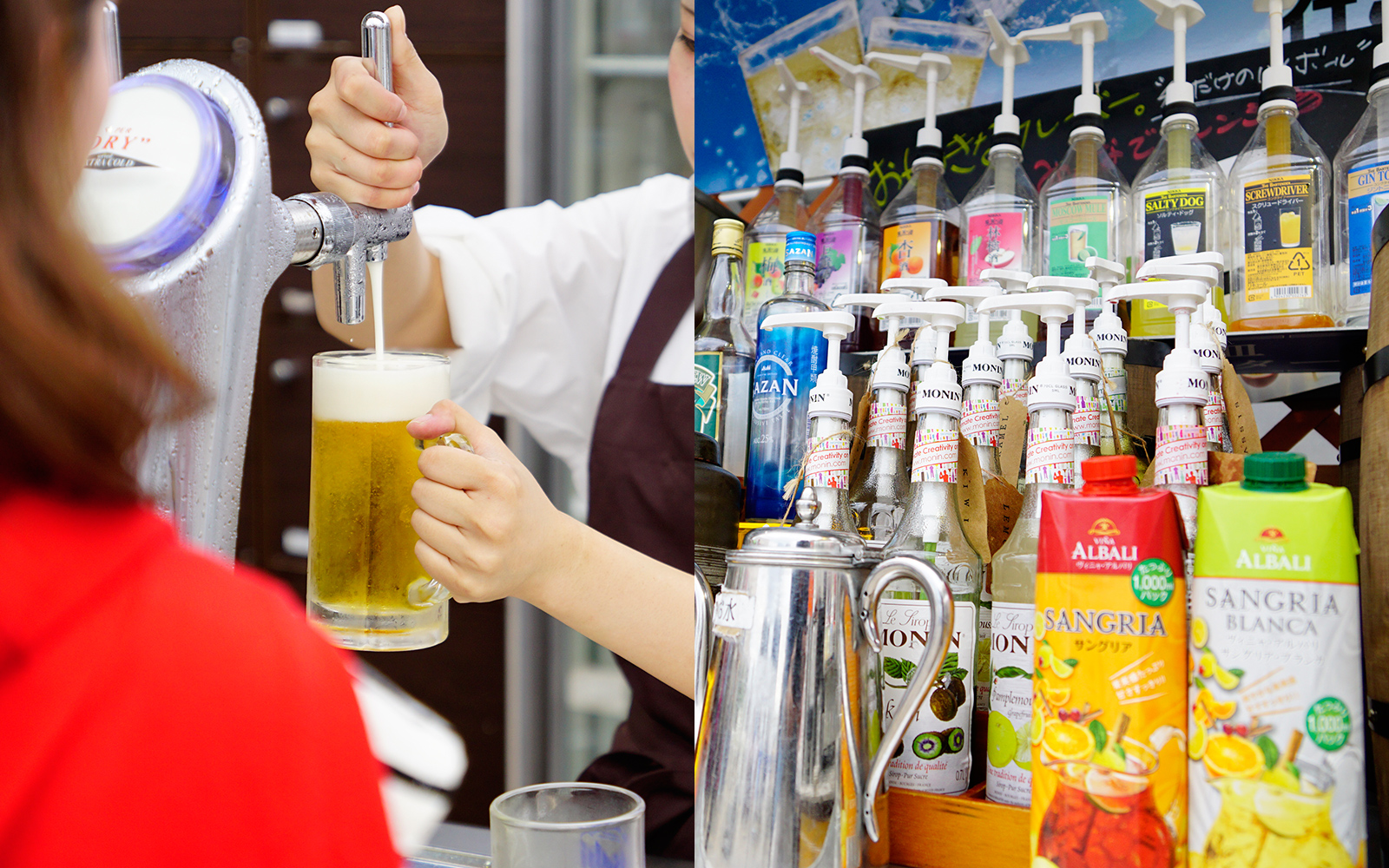 Alongside the range of world beers, there is Japanese beer, shochu, Whisky and soda, cocktails and many others, even with the no-time limit deal you can enjoy them all until the last moment.
Other Sendai beer gardens I recommend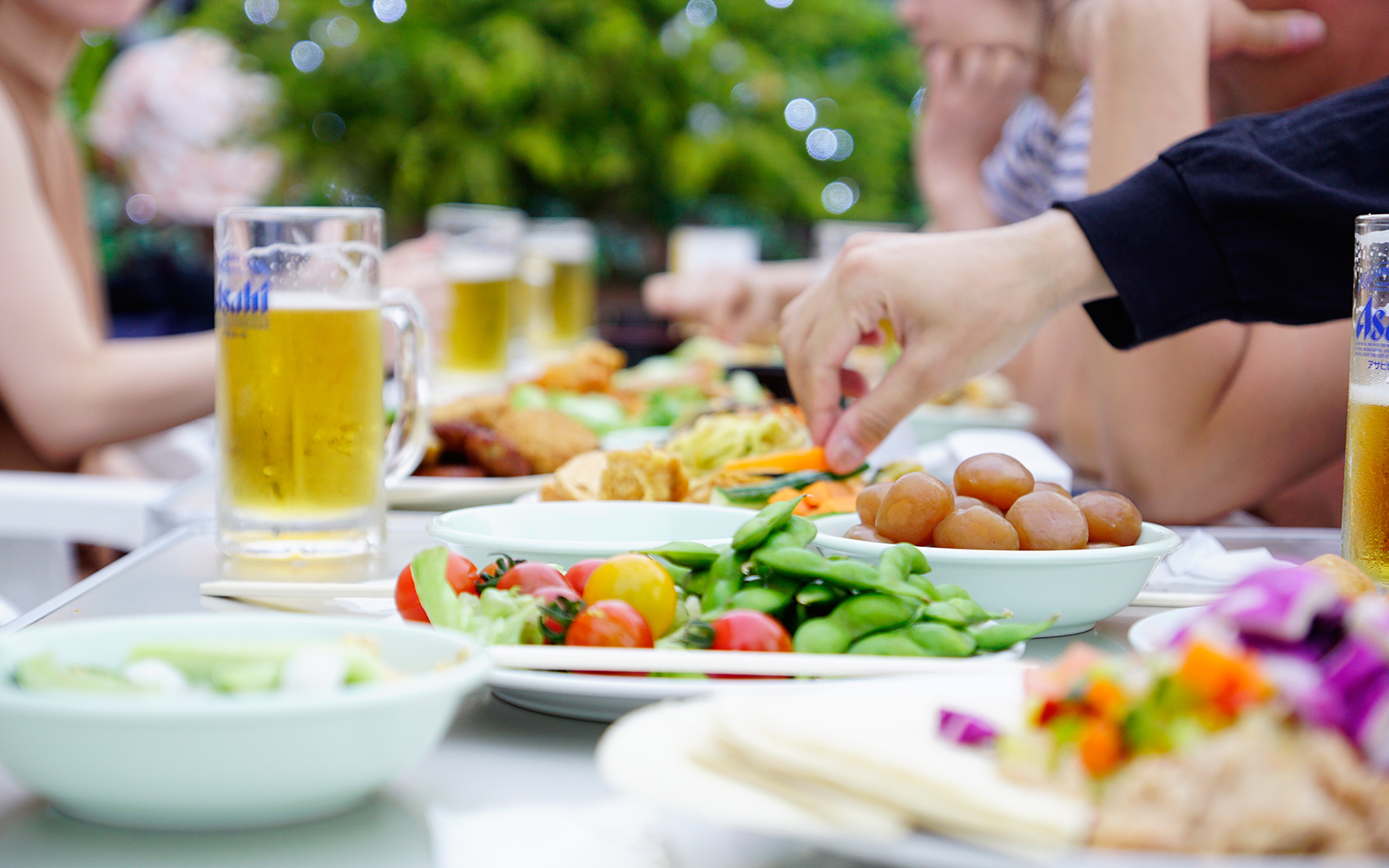 Sendai PARCO2 "Aloha table Sendai"
Aloha table BBQ set 4300 yen
http://aloha-sendai-parco.beergardens.jp/
*Only in Japanese
Sendai Foras "Sabrina beer garden"
Starry sky + Yakiniku beer garden set 4980 yen
http://sabrina-cafeterrace.com/beergarden-sendai/
*Only in Japanese
Ginza Lion beer garden ichibanchou
Special flavor lamb Mongolian BBQ Course 4000 yen
http://www.ginzalion.jp/event/beerhall/
※*Only in Japanese
I recommend visiting here for other information on beer gardens
http://beer.30min.jp/miyagi/
Summary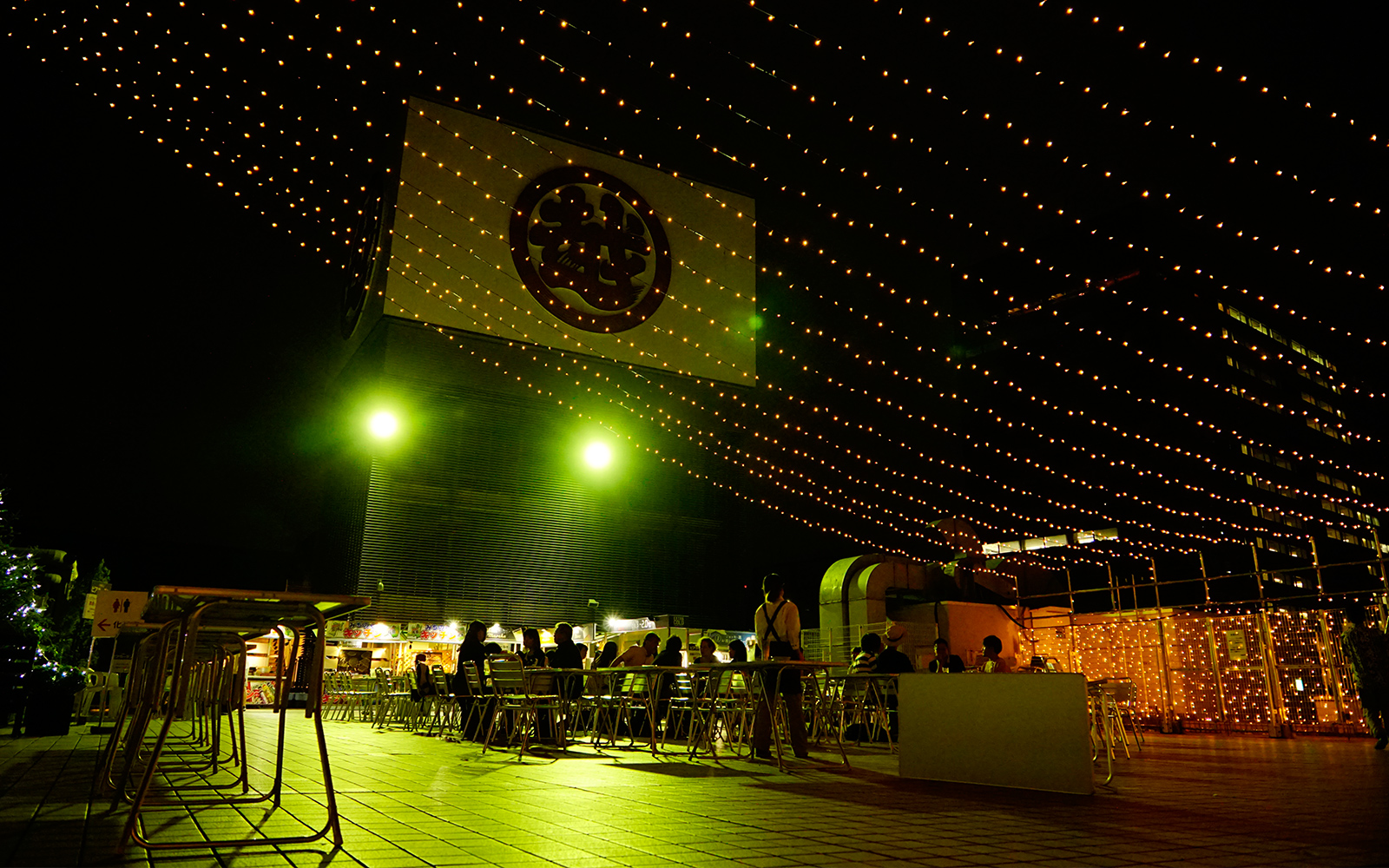 I definitely recommend beer gardens during Touhoku's humid summer! Having fun experiencing Touhoku's flavor, Experiencing Sendai's night scene, and being able to have fun with your friends.
How about trying a different sightseeing spot to normal?