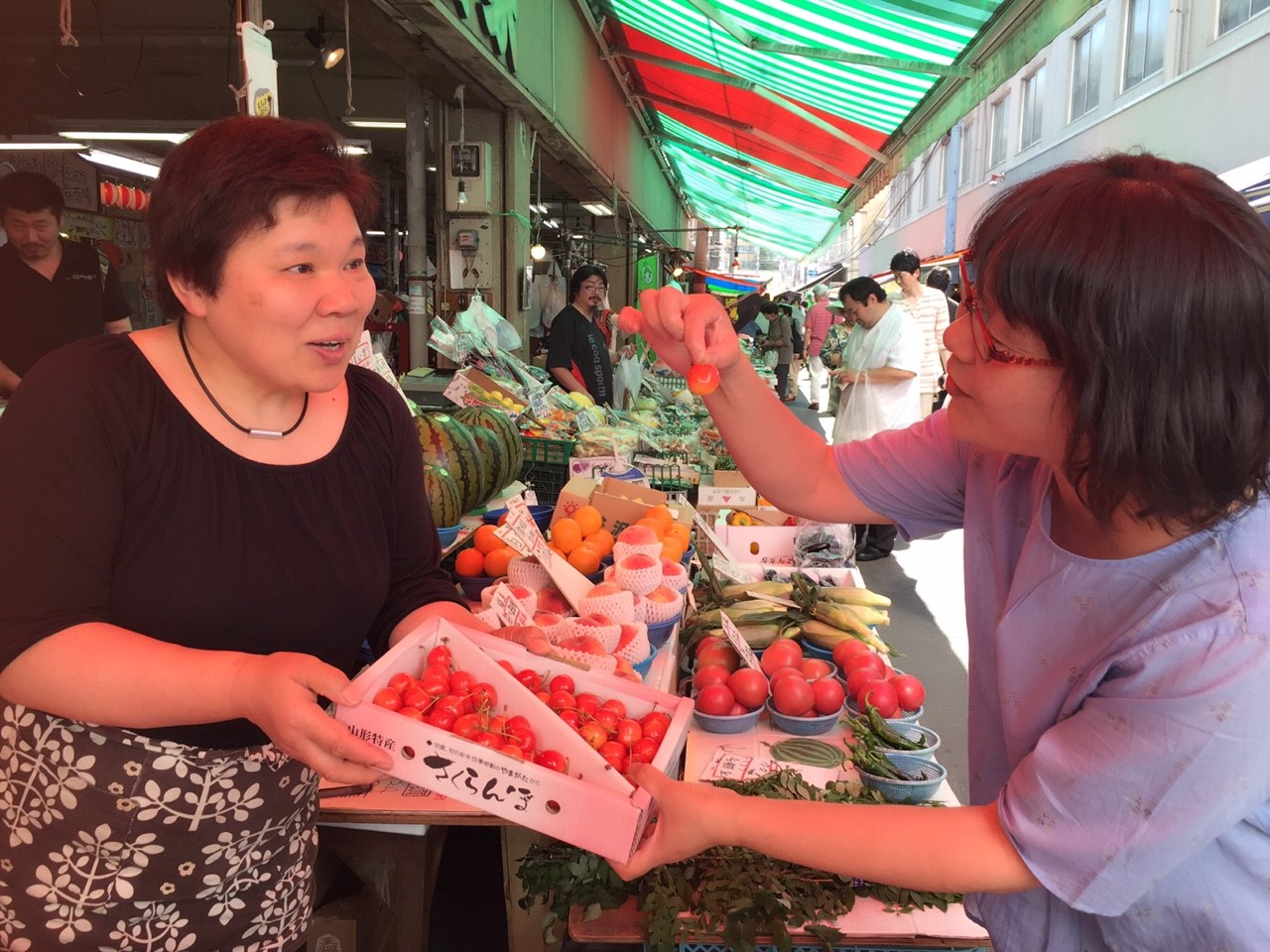 Sendai Morning Market, referred to as "Sendai's Kitchen" by locals, has been a part of urban Sendai for more than 70 years. The traditional outdoor market offers many different types of delicacies and an atmosphere that can only be experienced here!
Located just 2 minutes away from Sendai station's west gate, the market is easily accessible.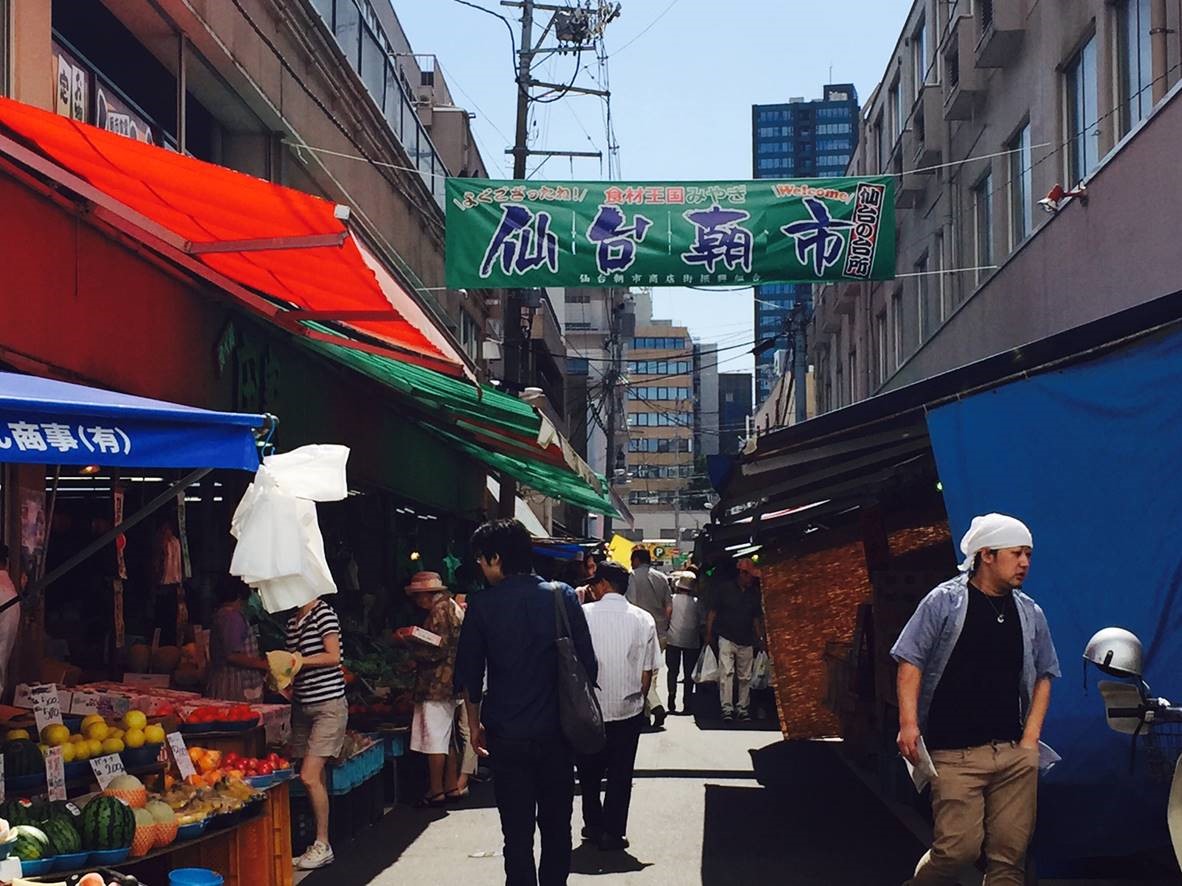 You should eat "Jaga-Jaga-croquette"
At the center of the market, there is a deep fried food shop called "Crokke-ya", which is popular with tourists.
The most popular item on the menu is the "Jaga-Jaga-croquette" which is made from Irish Cobbler potato grown in Hokkaido, and can be bought for a measly 65 yen.
However, for foreign tourists, the "Pumpkin-croquette" and "fried horse mackerel" are popular. Go ahead and find your favorite food from the extensive list of delicacies!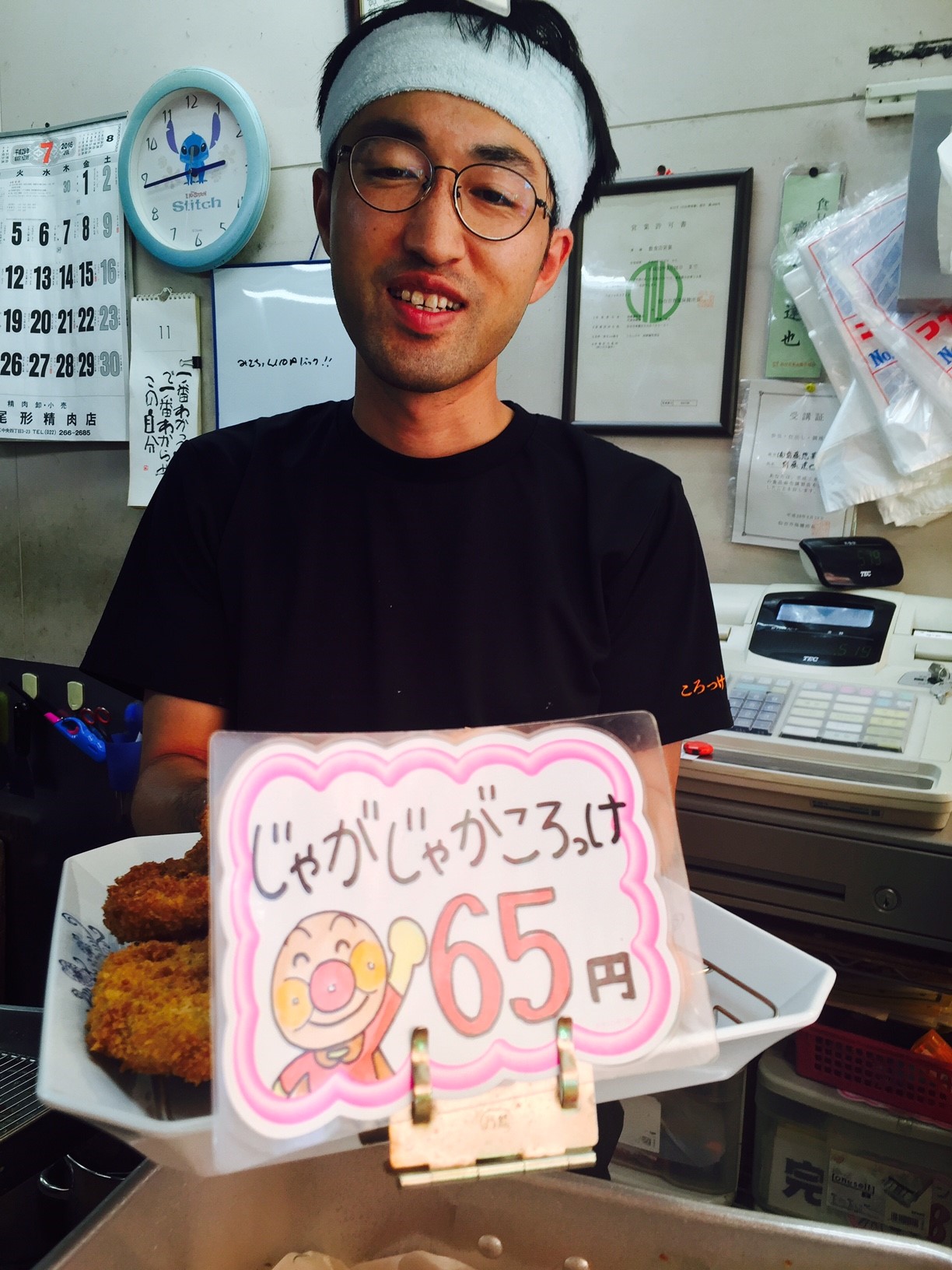 Clerks give us hospitality!
The shop workers at the market are always extremely friendly and kind.
Always wanting to help, some clerks will even explain their goods using smart-phones and tablets!
Please come and enjoy the wonderful market atmosphere, take some photos, and walk around while munching on local delicacies at "Sendai Morning Market".