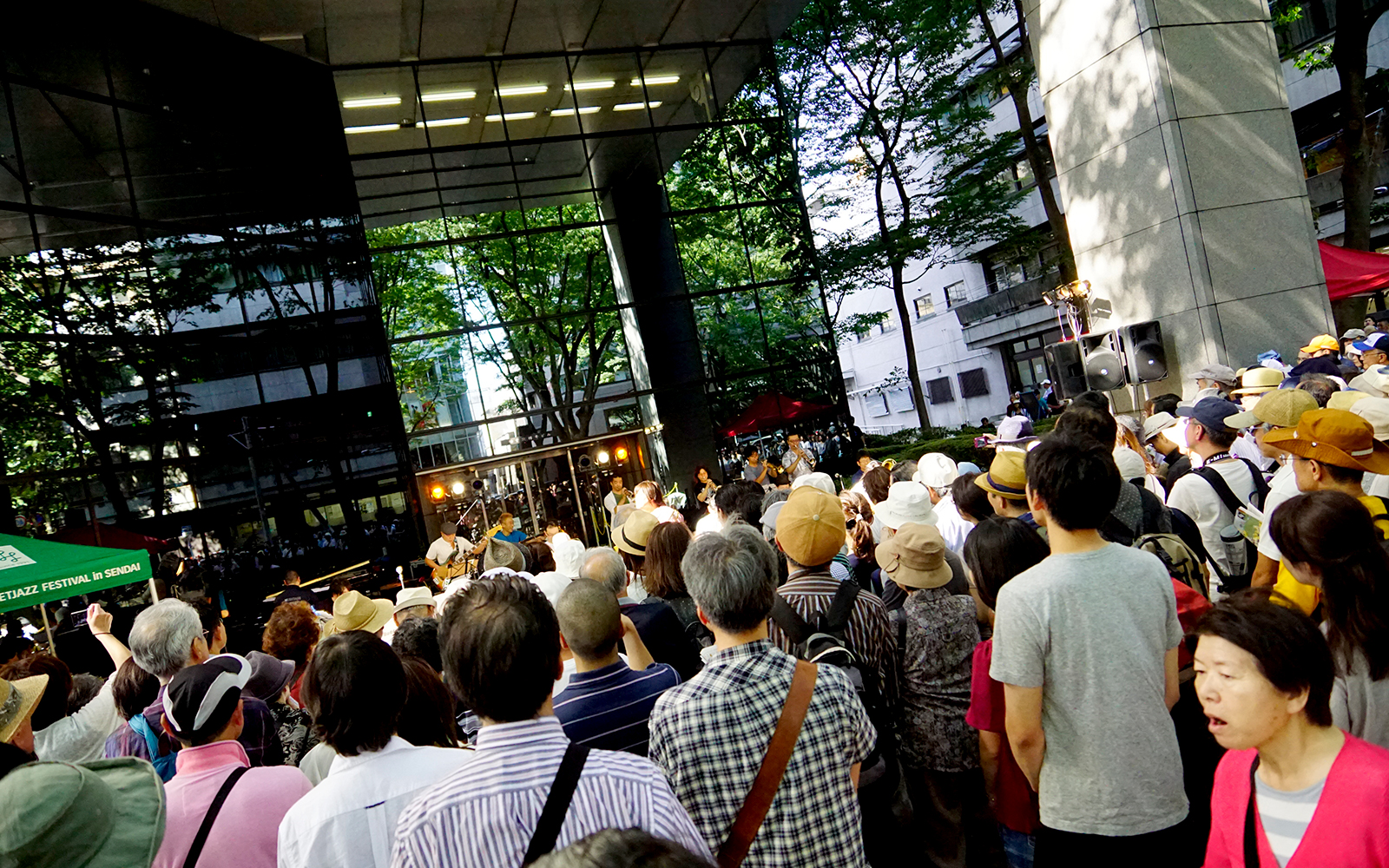 During today's article I would like to introduce and report on Sendai city's famous "JOZENJI STREETEJAZZ FESTIVAL in SENDAI".
The "JOZENJI STREETEJAZZ FESTIVAL in SENDAI" which began in 1991 takes place every year on the 2nd Saturday and Sunday of September, it is a music festival that targets Ledu and Sendai with this year being the 27th festival since starting.
Every year there is an average of 700,000 people who are engulfed in music within Sendai's streets for the 2 days the event continues for.
Where does the jazz fest start?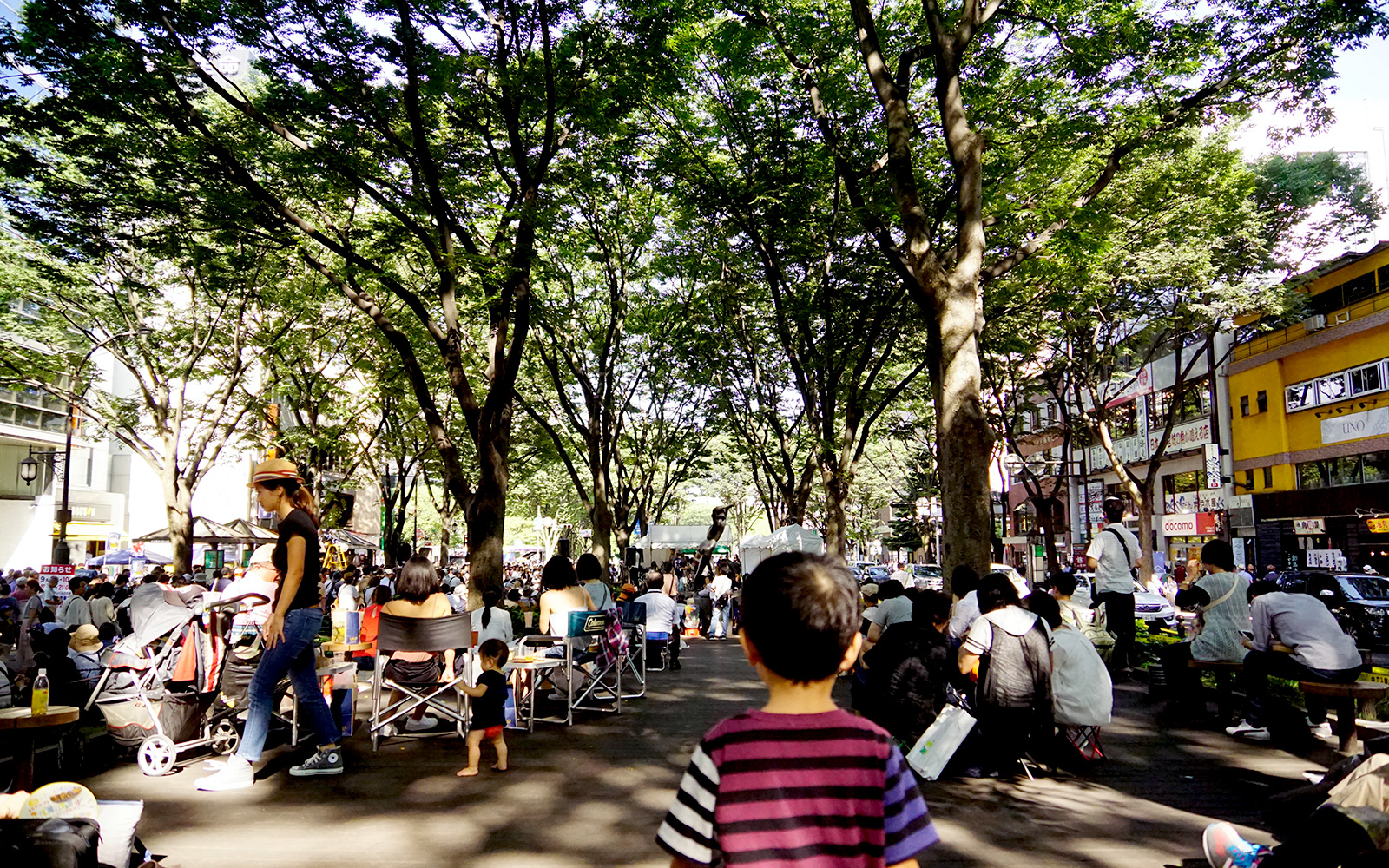 The stage is the entire of Sendai.
With "Kotodai Park that has a main stage" and "Jozenjidoori with Japanese zelkova tress" as the start, "Plaza" "Park" "Car-park" "Under the eaves of buildings" etc, the event makes its stage in all of these places for the 2-day event.

For 2017, there are 48 different official stages, if we include things like the tie-up stage and welcome stage then that number increases to over 100, just as the name suggests the entire of Sendai is engulfed in music, this is the biggest and best music festival in Japan.
What kind of music can you enjoy at the jazz fest?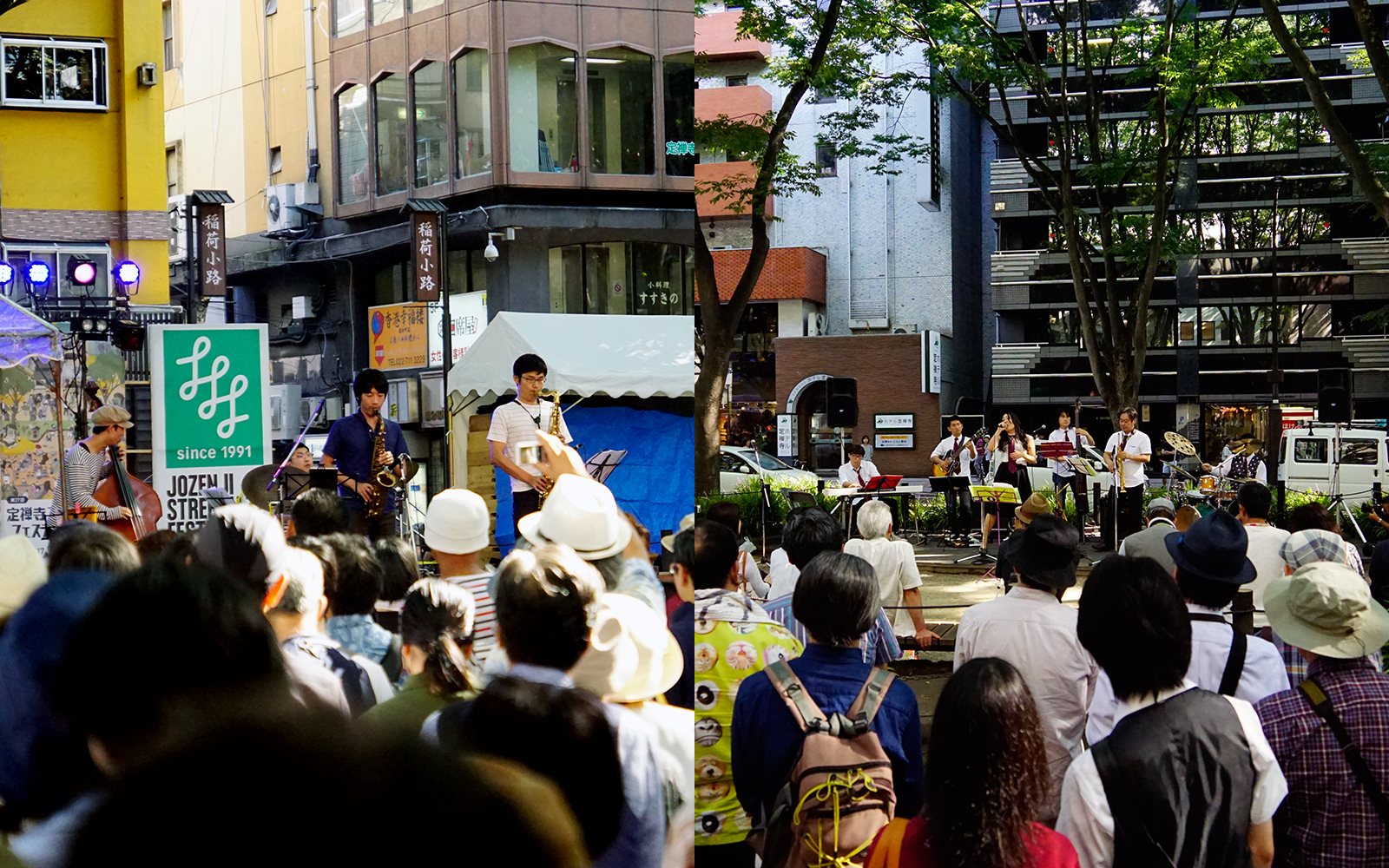 The coined word "Street jazz" is in the name, and in the 19th century America created a new style of music that was "Jazz" and preached things such as "A free soul" and "Expression", it seems as though these thoughts are within everybody's minds whilst performing in Sendai.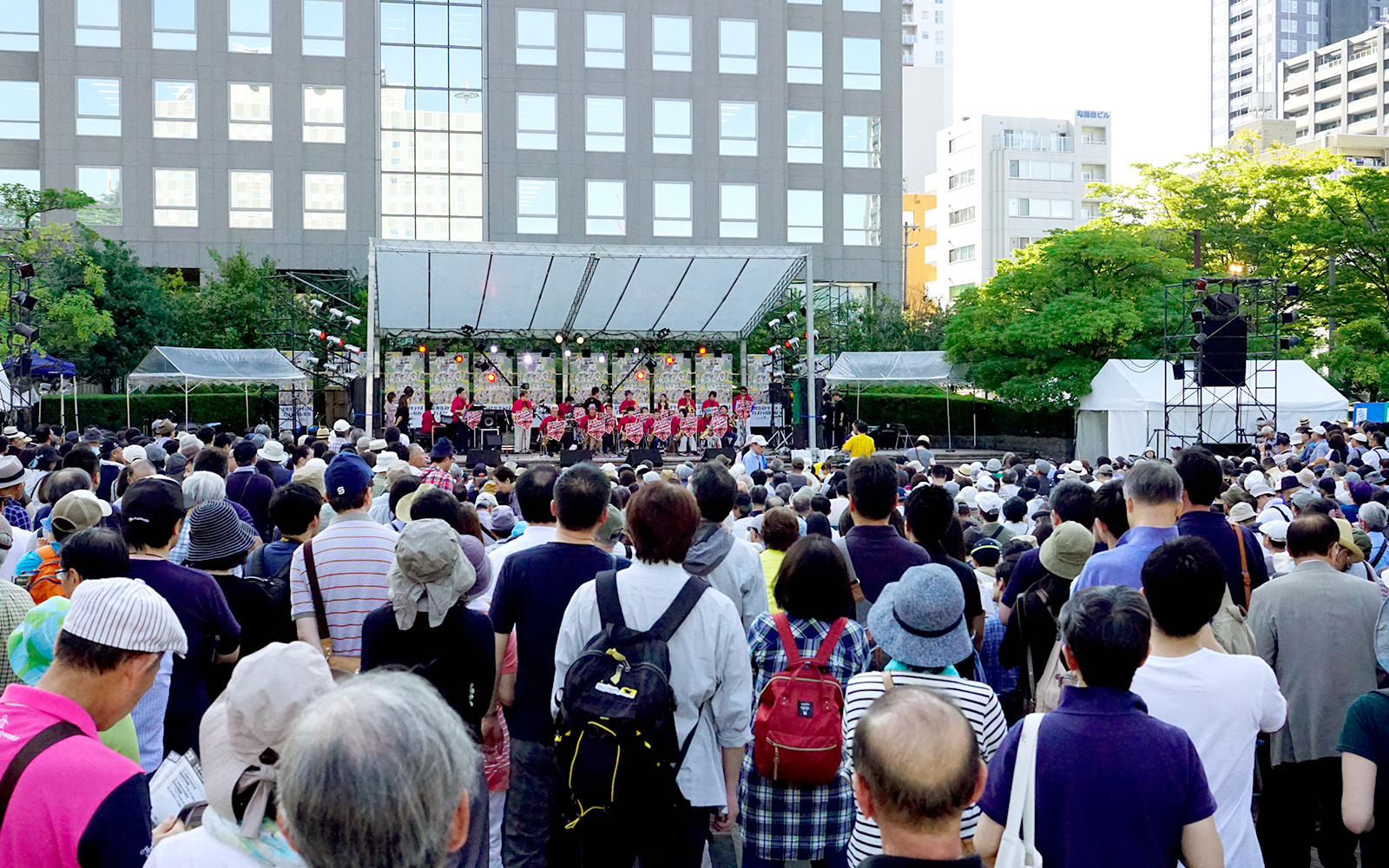 Due to this, not only Jazz, but popular genres such as rock, pop, gospel and world music etc. are all being played throughout this event.
You're able to pick your favorite genre of music and then find a stage that fits you so you can enjoy the event to its fullest.
Who can perform at the jazz fest?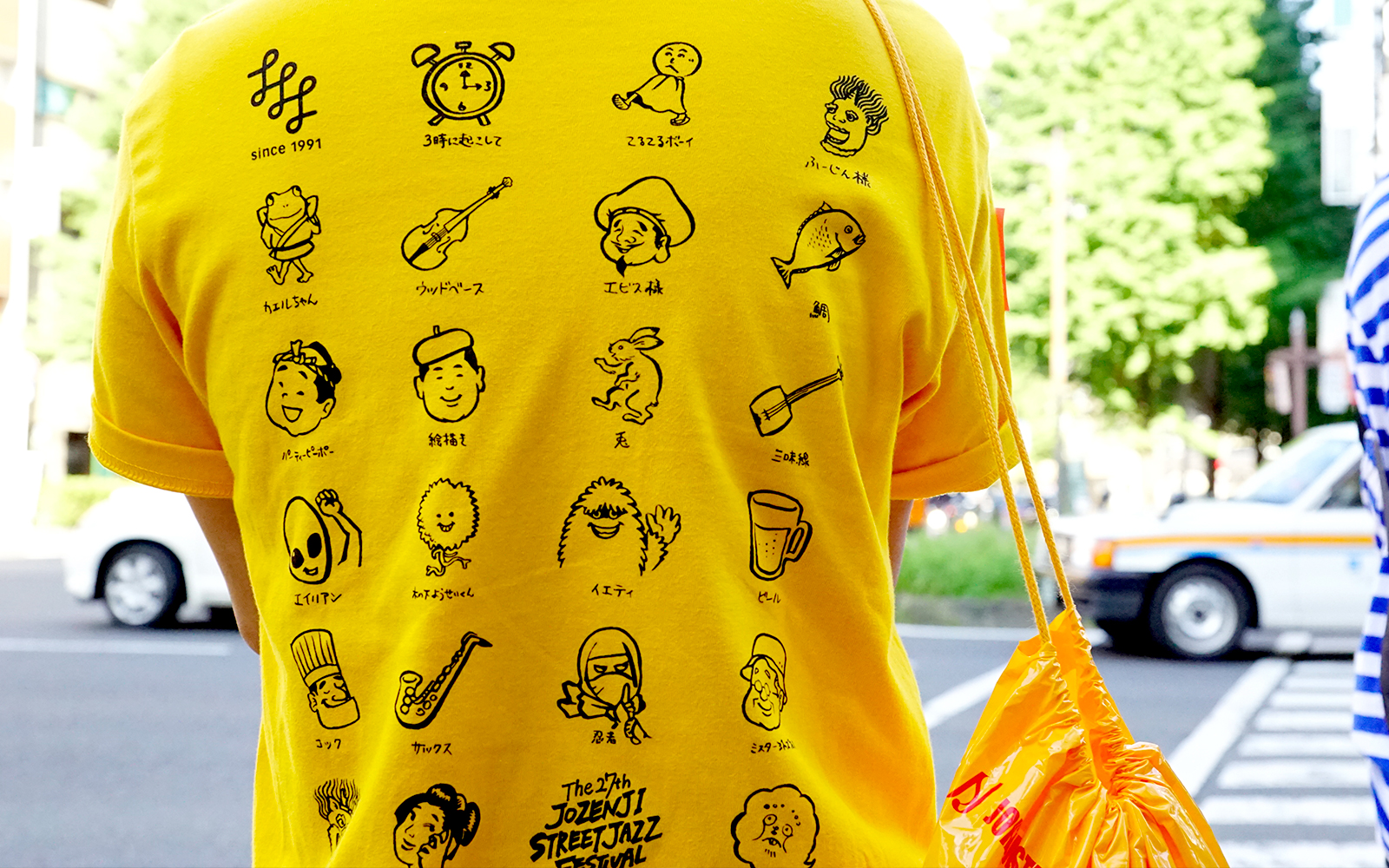 Without concern of your age, if you're a pro, amateur or what genre you want to play, there are people from Hokkaido in the north and people from Okinawa in the south, there are even people from abroad that are performing!
Also, every year there is one secret artist guest performance. This year there is someone called the HAROLD LOPEZ-NUSSA TRIO performing, they are a young band who are becoming more popular lately and play cubane, jazz and piano.
Today was the first day of visiting the event (9/9), so tomorrow I would love to go and enjoy the guest performance in private!
You can participate through the main site, after passing some tests (Sound source check etc.), you will go through a very careful selection process.
There's much to experience other than music!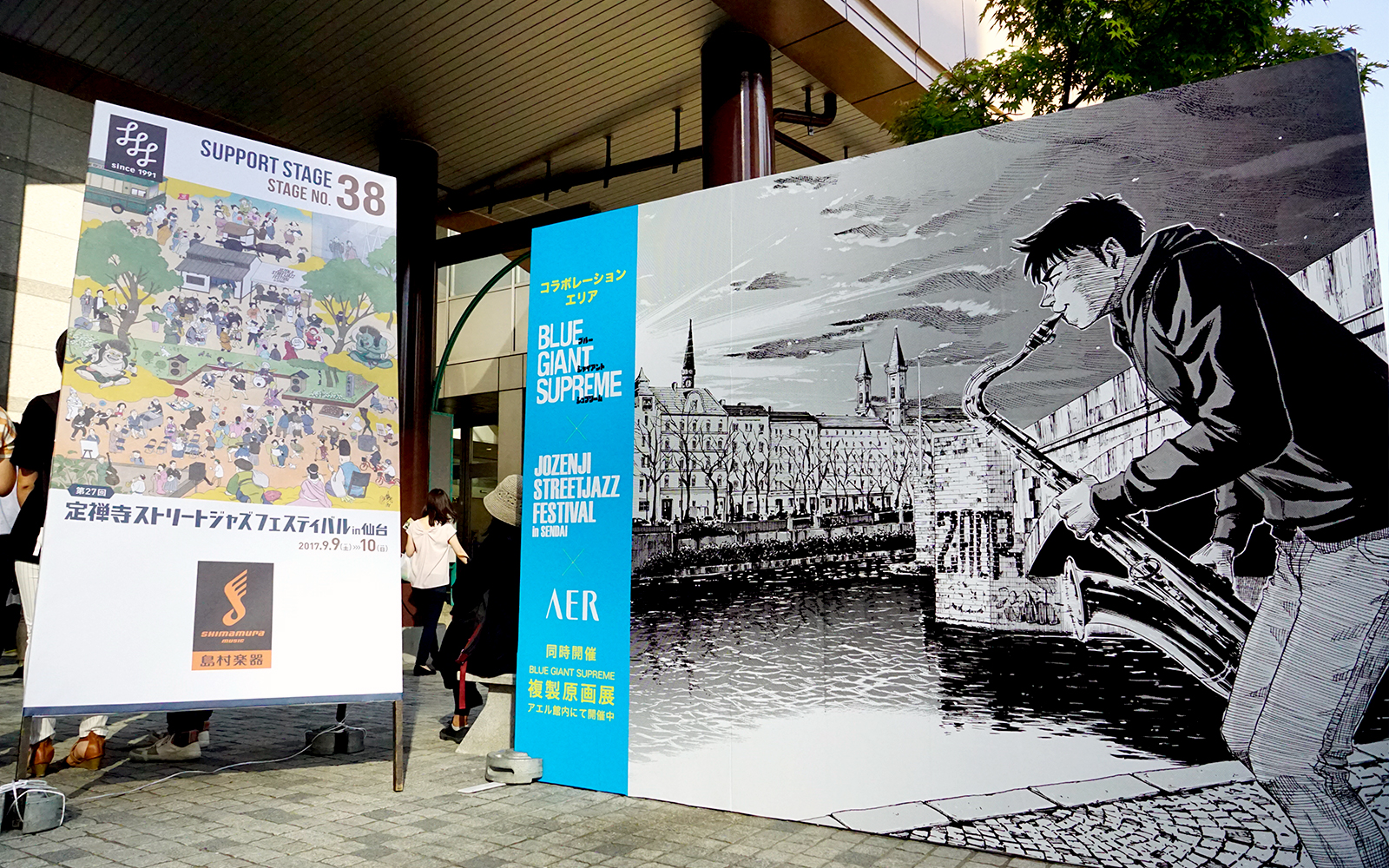 Whilst the event is taking place there are also open cafés and bars as well as a world kitchen lined up along the streets which you can enjoy.
"Enjoy drinking a beer whilst listening to your favorite music in Sendai where the sunlight pours through the gaps in the trees" This is a bliss that you can enjoy every single year in Sendai.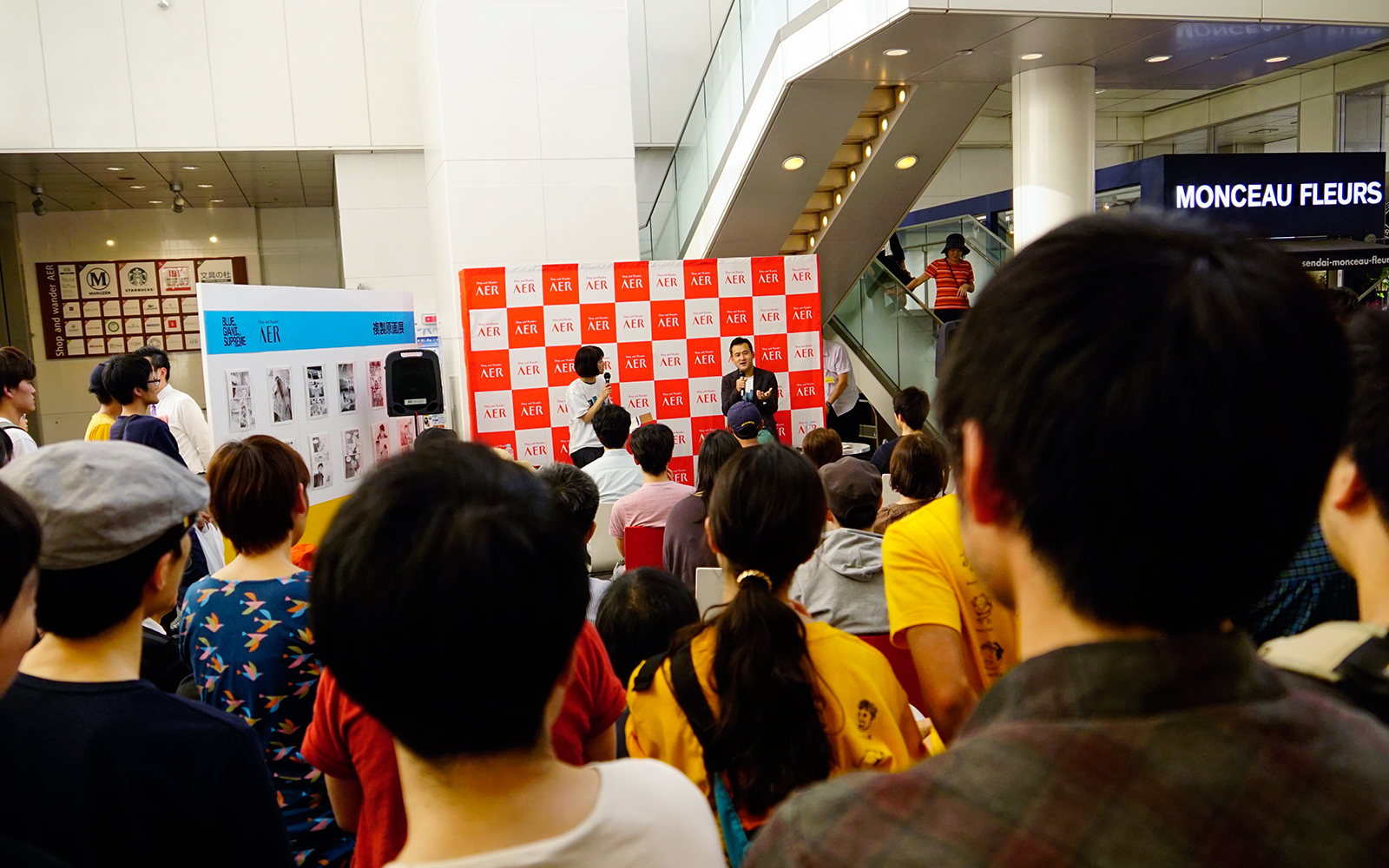 Also, a special event that will be taking place this year only is the popular jazz-themed manga "BLUE GIANT SUPREME" creator Shinichi Ishizuka will be giving a talk show which has increased the popularity of the event tenfold!
The manga "BLUE GIANT SUPREME" is about the best young jazz player in the entire world, Masaru Miyamoto aiming to challenge the foreign stages of jazz.
The original stage was Sendai giving "Sendai" and "Jazz" a deep connection to each other, there are a lot of fans of the show.
Summary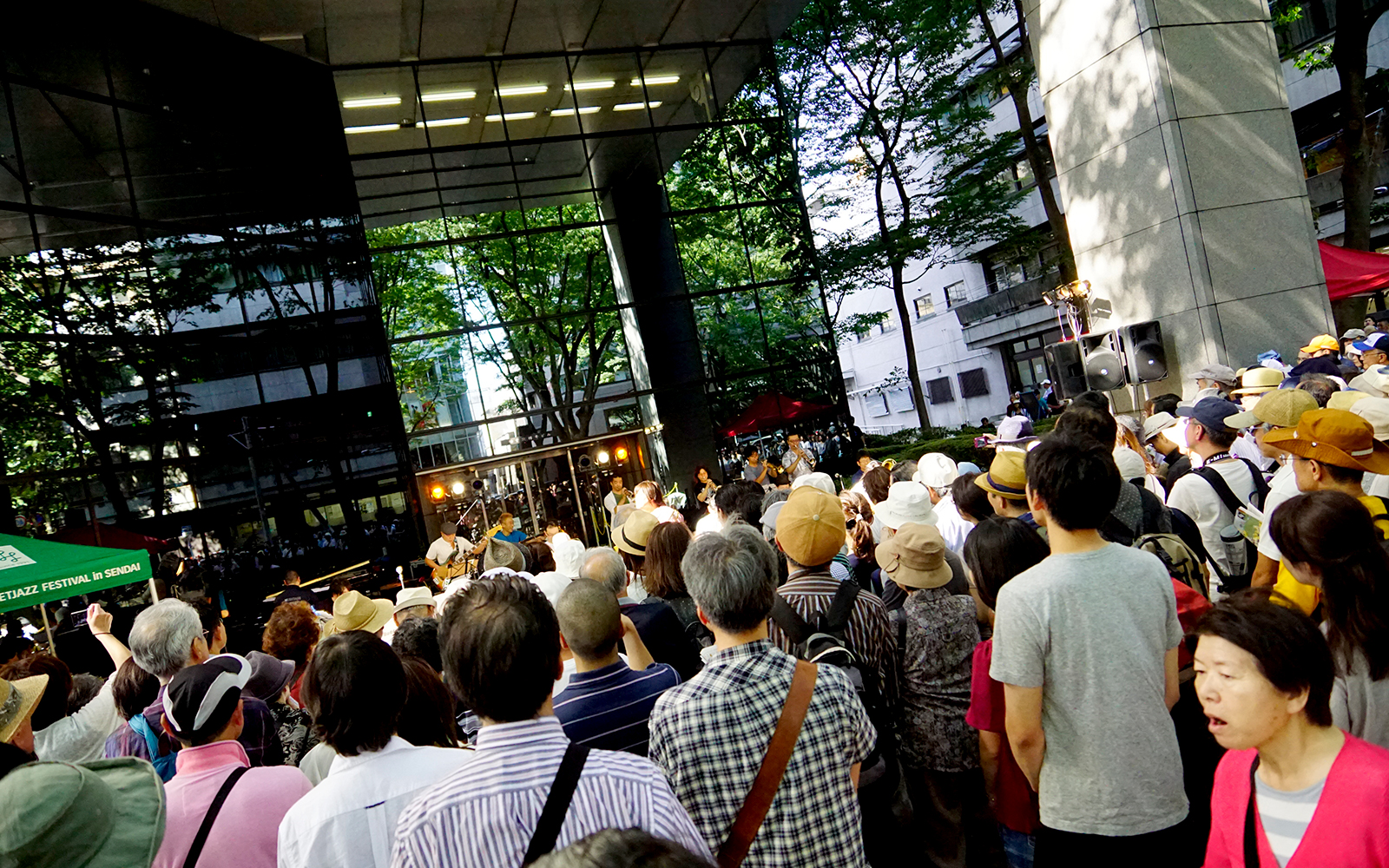 "JOZENJI STREEETEJAZZ FESTIVAL in SENDAI" where for some reason every year the weather is clear and well.
Please enjoy Sendai to its fullest during this period where you can enjoy various different shows within the jazz fest atmosphere!
Blue skies, Japanese zelkova trees lined up along the Jozenjidoori, sunshine pouring through the gaps in the trees, delicious food and the best music are all waiting for you.