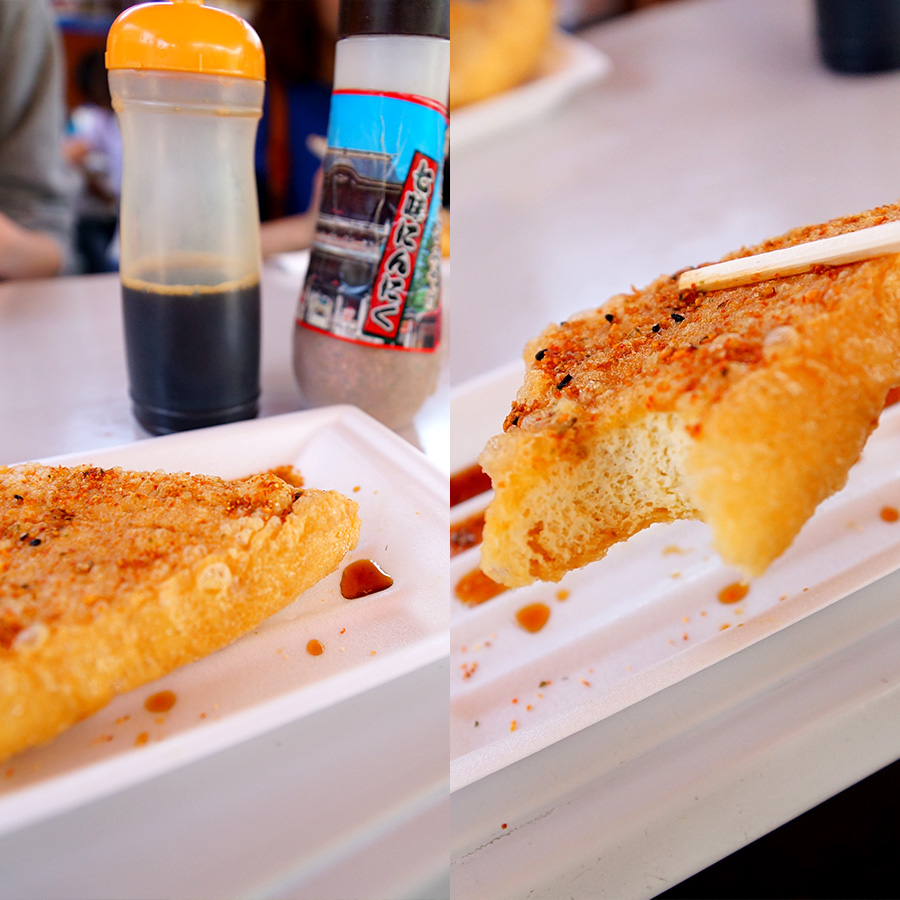 Everyone who lives in Sendai city knows about "deep fried tofu from Mt. Zyogi".
However, it's not particularly famous for people in other parts of Japan. This time, we're going to introduce this delicious delicacy to all you readers!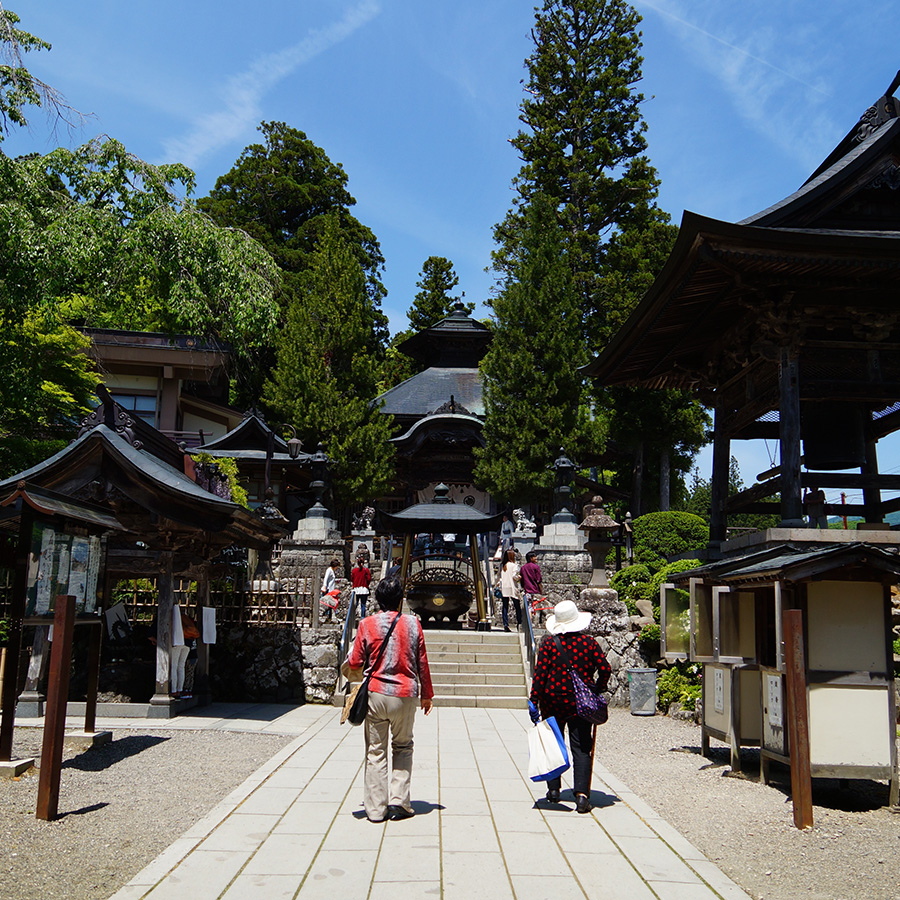 The correct name is "Zyogi Nyorai Saihou Temple".
At the bottom of the Ou mountain range, just east of Sendai, lies Mt. Zyogi. Traditionally spelled "Zyogi" many citizens of the area call it "Zyoge" as it's nickname.
It is very popular amongst travelers to visit Monzen-machi and the Buddhist temple complex located on the mountain, by car or tour bus.
Every day the area is packed with people and tourists from around Japan and the world!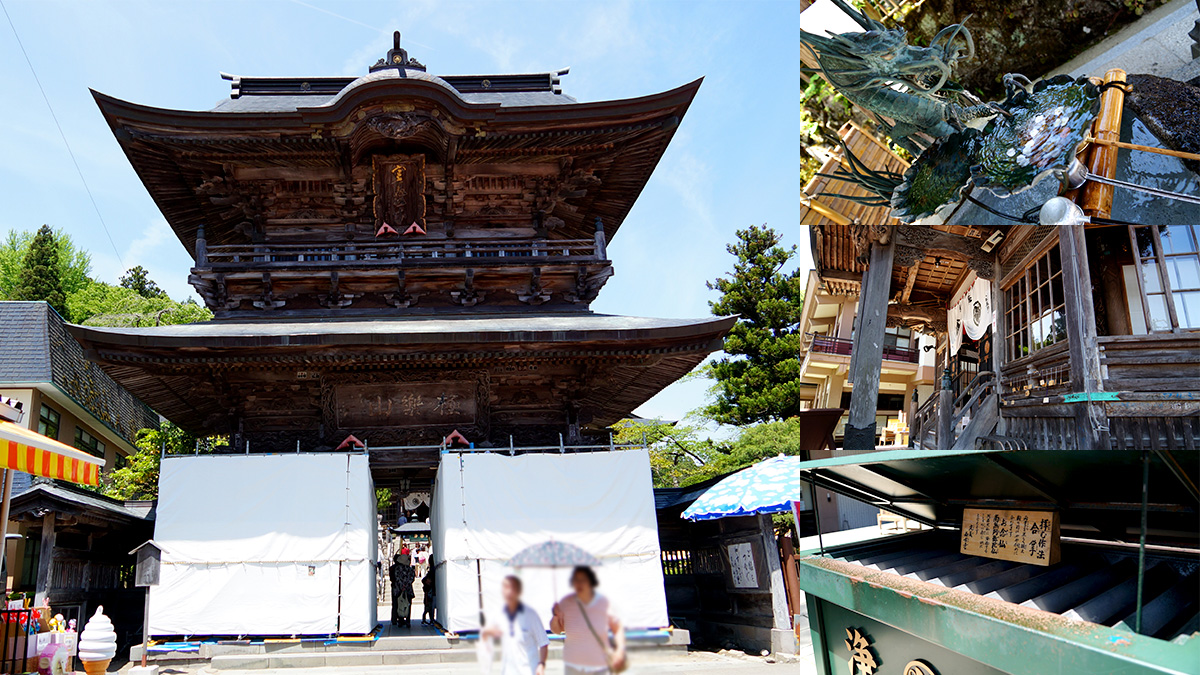 At first, let's pay a visit to the temple!
You can see the main gate, built around 90 years ago, when first entering the town of Monzen-machi! After passing through the main gate, visitors can continue on to the main hall of the temple complex.
As per traditional custom, washing of the hands and mouth at the temple entrance is required and recommended for full spiritual cleansing. After that, visitors continue on to Teinou-dou hall. The temple complex is said to bring good luck to your relationships, children and easy delivery!
Be careful for remedial work on the statue of Myoo of the entrance of main hall. (until the end of July 2016)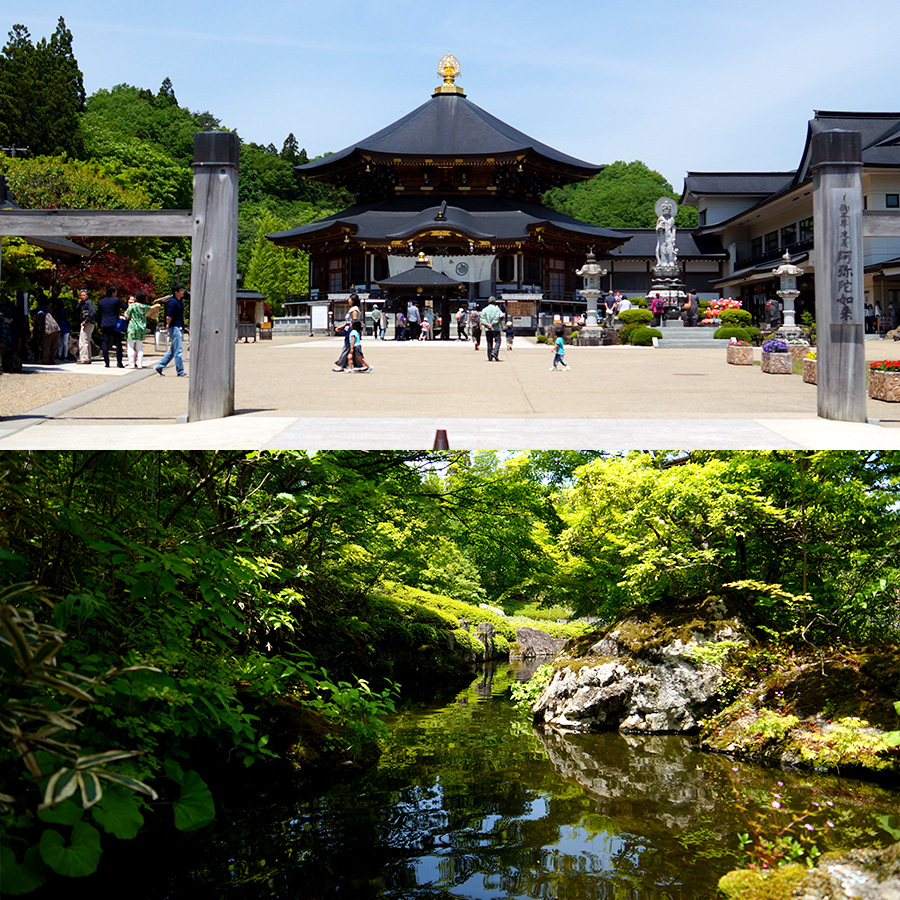 From new main hall to Japanese garden and five storied tower.
After walking the road full of nature, you can see the new main hall.
This hall was built in 1999 and includes a beautiful park for children and visitors to relax in.
After walking around the complex and village some more, visitors may stumble across the Japanese garden called "Morino-Miyako."
There is a 5 story pagoda tower made of only Aomori cypress, a tea shop made of trees and a pond filled with koi fish!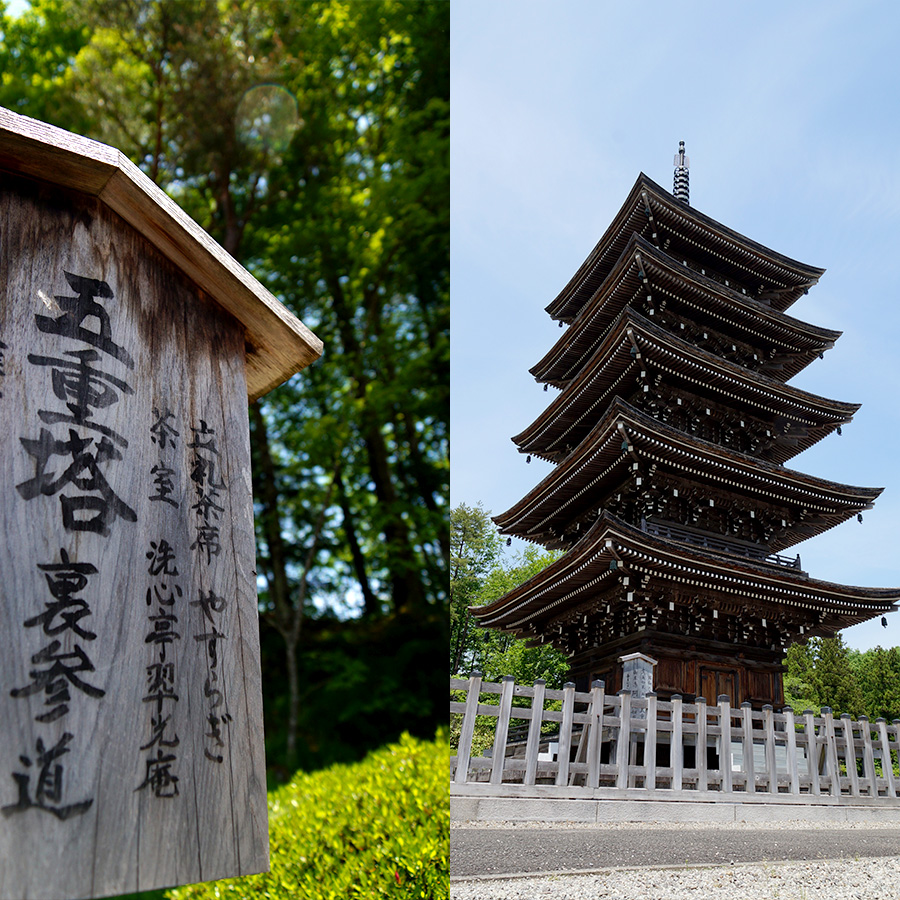 At last, eating deep fried tofu
If you come to visit, you'll surely work up an appetite. So why don't you partake in one of the local delicacies and chow down on some deep fried tofu! The Zyogi tofu shop, not far from the main gate, is one of the premier places to get deep fried tofu.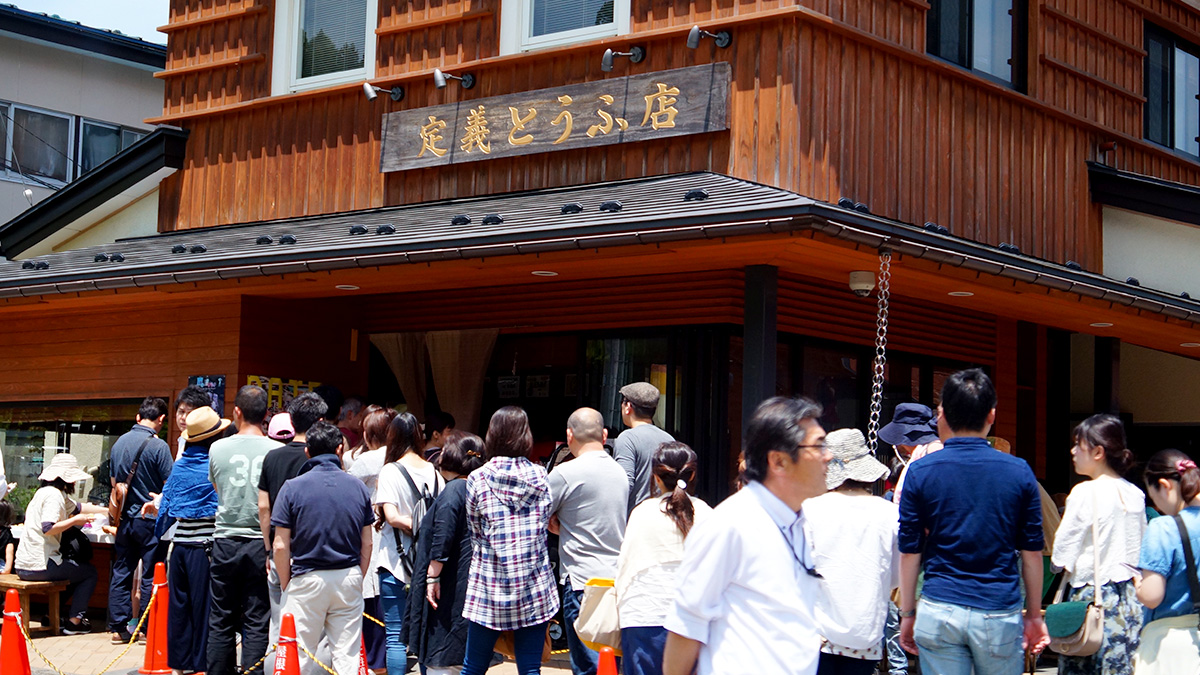 Though this line of people waiting to buy some mouth-watering deep fried tofu looks long, the wait is only about 10 minutes.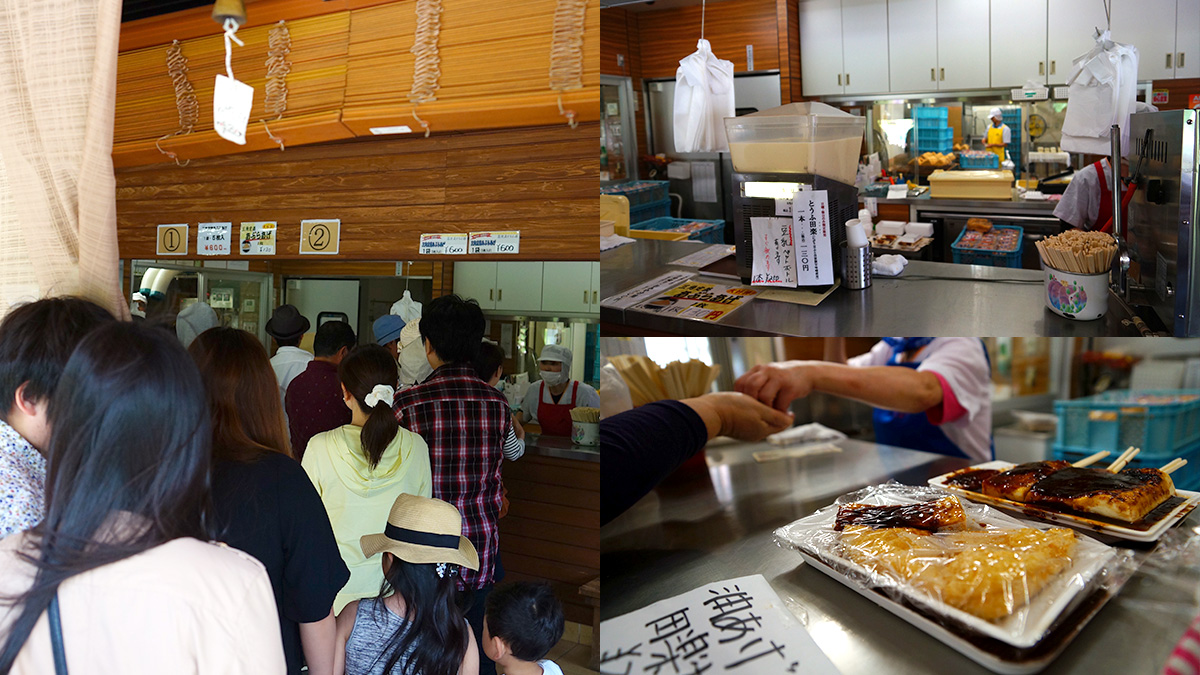 Zyogi deep fried tofu is 120 yen, a piece.
They recommend pouring soy sauce and shichimi garlic over it and taking a huge bite to get the most flavor out of it!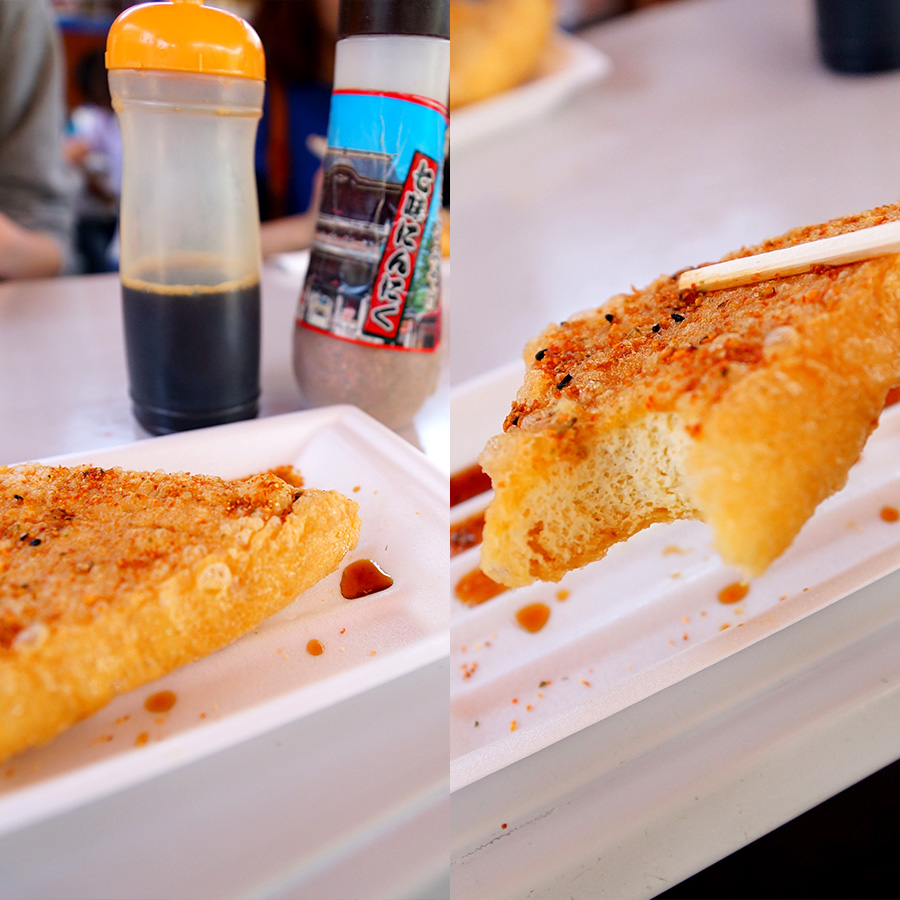 Summary
The trip doesn't take very long and can easily be done in one day. The views, good food, nice nature and friendly people make visiting My. Zyogi a place you definitely need to go to next time you visit Miyagi!
A shuttle bus departs from Sendai station, so you can go without a car.
(No.10 stop is Sendai station western exit bus pool;One way 1140 yen)