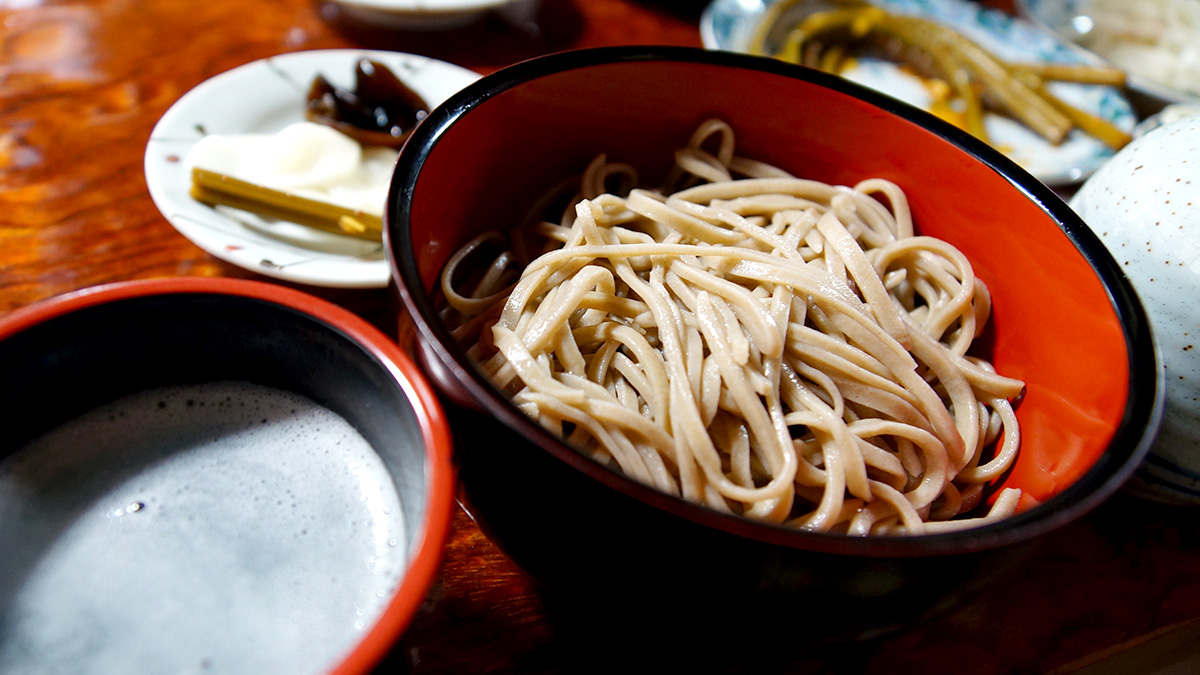 Oishida Village, in northeast Yamagata prefecture, is famous for soba noodles.Oishida is home to the "soba road". A collection of soba shops in one area.
Many people come to the "soba road" on their holidays for handmade soba noodles.
In this article we'll introduce "Shichibei soba", a sort of pungent radish smelling soba.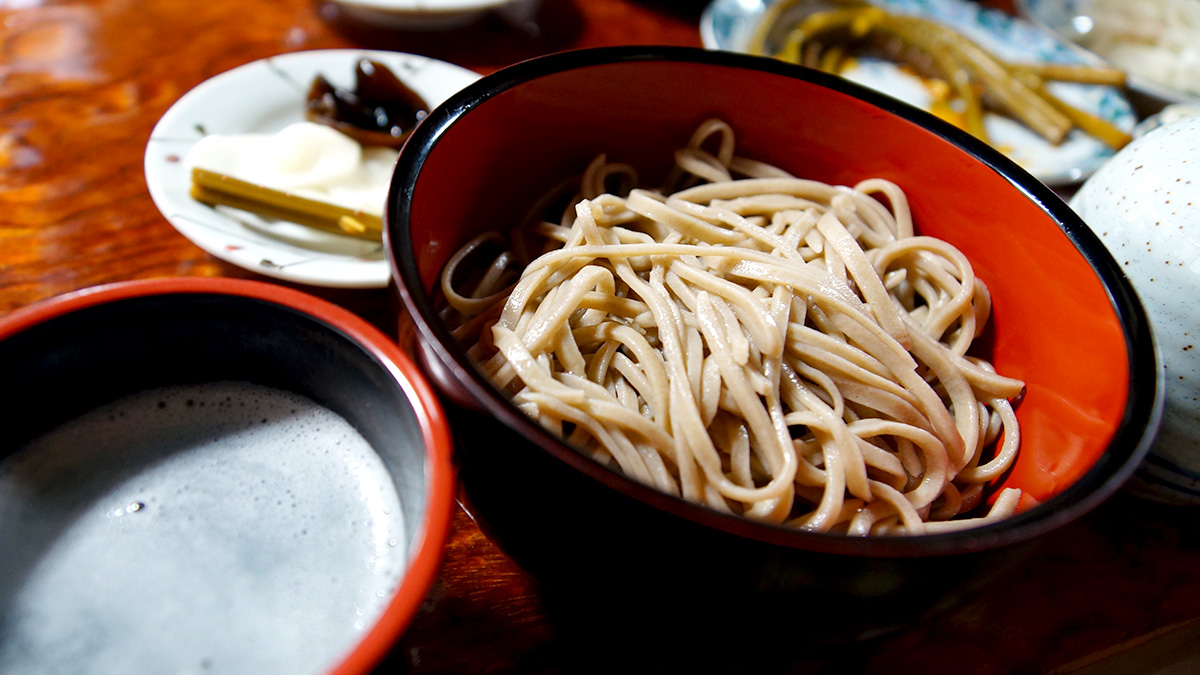 Shichihei Soba is known to those in the known in Yamagata.
Taking about 30 minutes from downtown Yamagata (by car),
the "soba road" is surrounded by beautiful nature!
The location is slightly hidden and is only recognizable by a small signboard and a red roofed building. Be careful not to pass it when driving.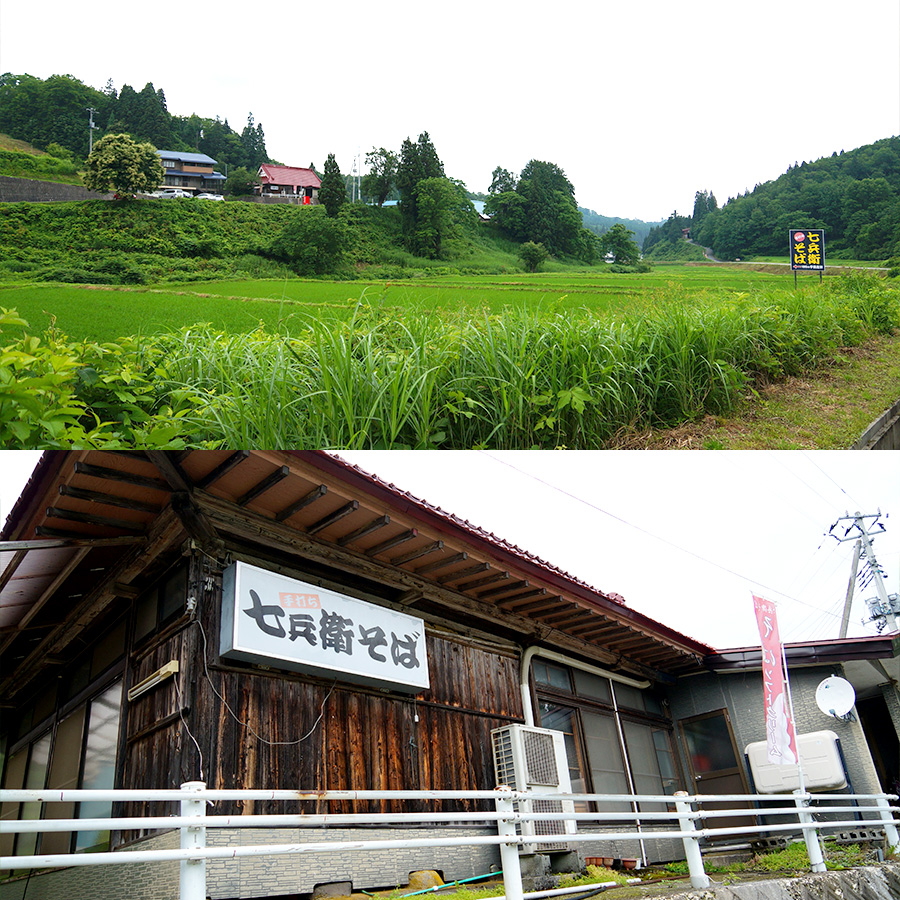 You can eat only Soba in this place!
As soon as you enter the restaurant, take a number ticket and wait for your number to be called.
Then, you can finish your order since this restaurant's menu is a soba buffet.
While waiting for your soba, feel free to eat various side dishes like pickles, mountain vegetables and salads. Just be careful to leave room for your soba!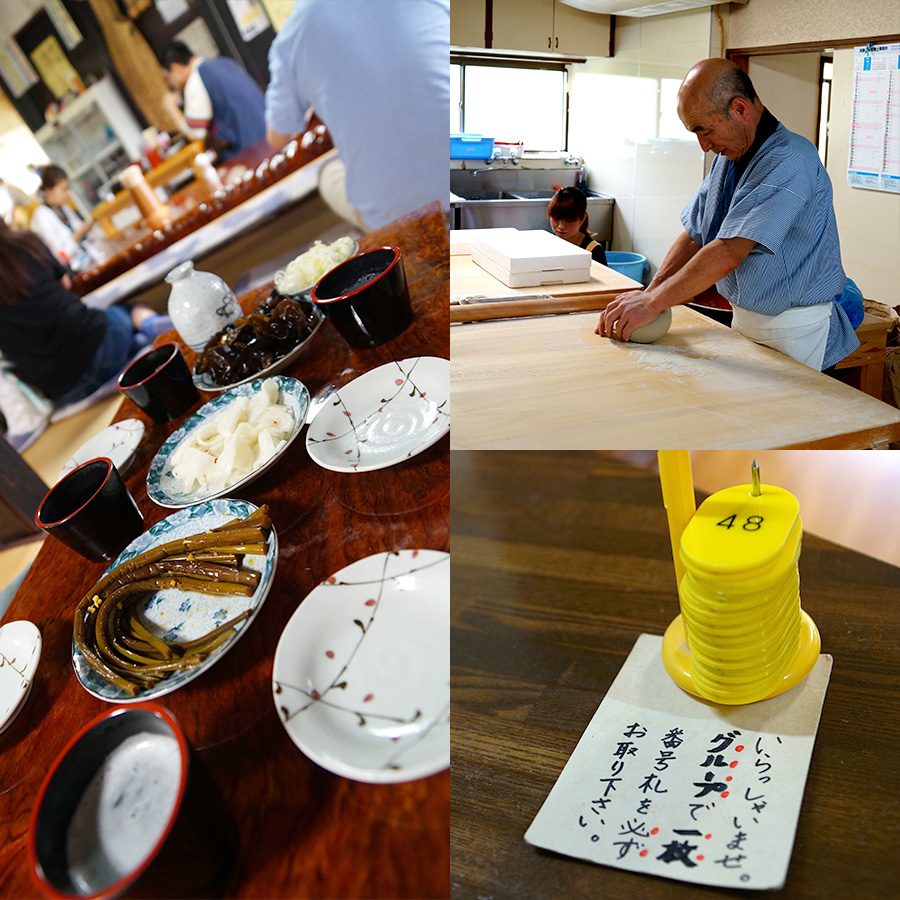 Soba is hand-made and so fresh!
One of the best things about Shichibei Soba is that it's so chewy.
The soup has a characteristic and unique taste and hints to radish. The sensation of eating begins with an overwhelming feeling of hotness, which then cools. The taste is definitely addictive.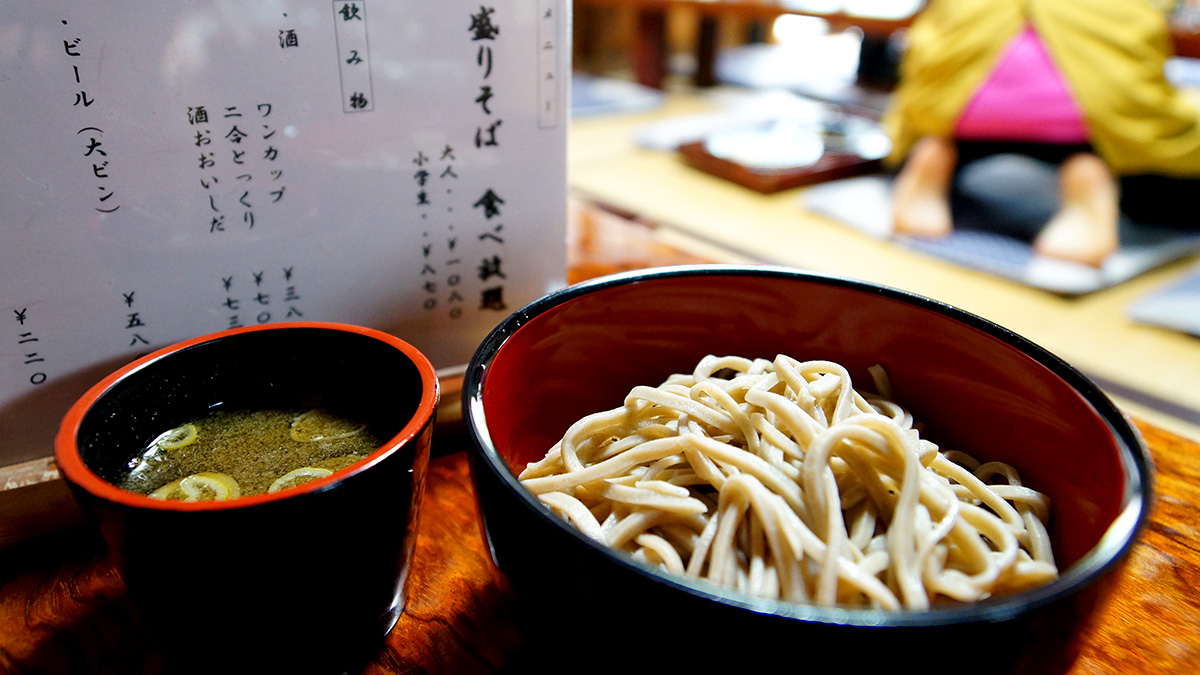 One rule in this restaurant is not to leave soba uneaten.
As soon as you make additional orders, the clerk will bring fresh soba noodles again.
A cup of soba is about 300 grams.
If you are not sure about being able to finish a cup of soba, you can order a half cup of soba.
You can order a cup of soup for free.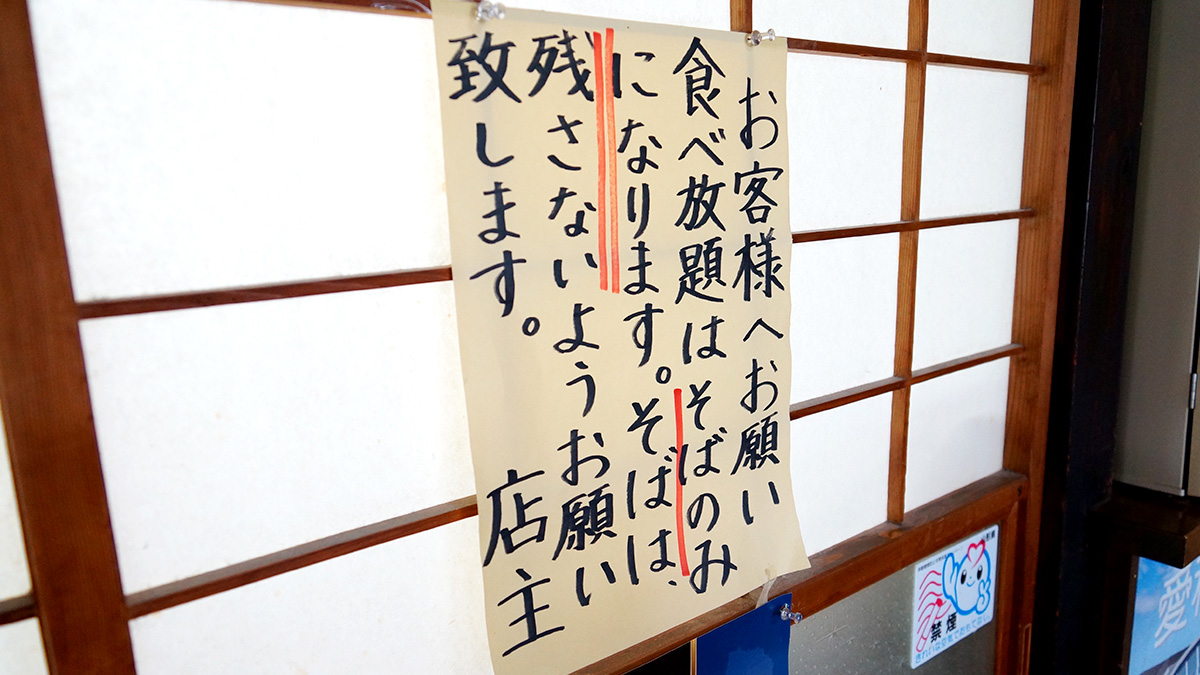 conclusion
You can eat delicious handmade soba noodles for a relatively inexpensive price of 1080yen.
This restaurant is like a dream world for foodies.
If you want to try and beat the store record of 12 cups of soba, then please come and try this wonderful restaurant!