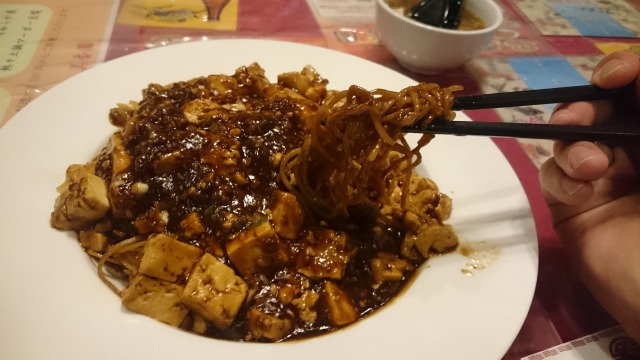 Does anyone reading this know about Mabo Yakisoba?
Mapo Yakisoba is a menu of food that was created in 1970 at a Chinese restaurant!
In 2013 the dish appeared on television and became a huge hit with young people as it rose up the ranks fast.
But just what kind of food is…Mapo Yakisoba?
Let's quickly head over to the Chinese restaurant that serves it and take a look for ourselves!
Our destination is about a 3 minute walk from Koutoudai Park Station
About 3 minutes walk from Koutoudai Park Station we can see the Chinese restaurant with it's very bright and colorful decorations and advertisements!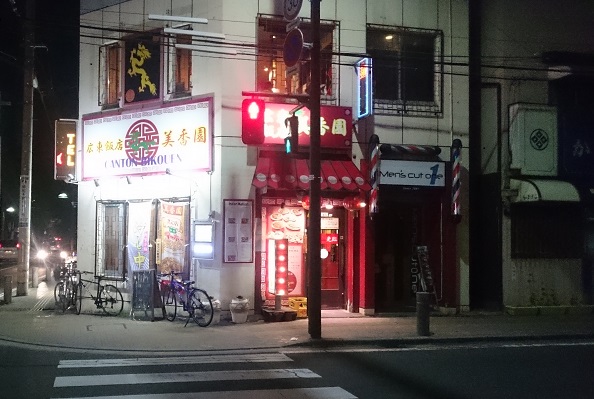 A lot of the Chinese restaurants around the Sendai Station area are usually only open for business around lunch time, so this is definitely somewhere I would recommend if you would like to eat Chinese at night! (Of course I would also recommend eating here at lunch)
As I was excited to enter the store, this is the first thing that came into view.
Recognized store? And what is Mabo Tofu?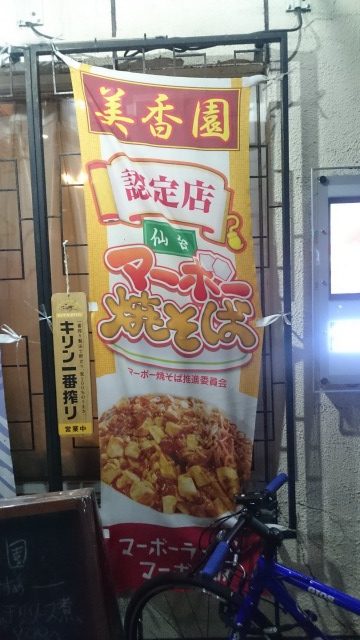 You can enter at ease knowing that the store is recognized and official, I entered the store excited to try the Mabo soba.
With the store's interior being genuine to the image of Chinese restaurants, there are even seats on the 2nd floor and it is a very open space!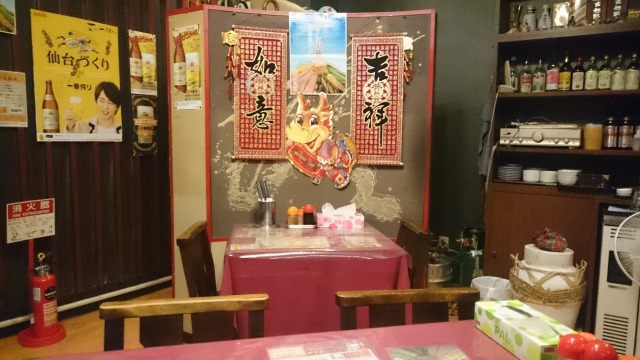 After taking my seat I soon ordered some Mapo Yakisoba!
After waiting 5 minutes, finally…
After it came out, the first thing that surprised me was the volume!
It was almost overflowing from the plate and came with a soup as a side dish!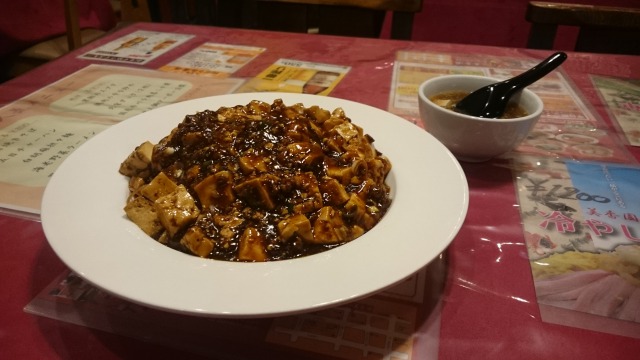 It does look like Mabo tofu after all.
And when I tried lifting some off of the plate…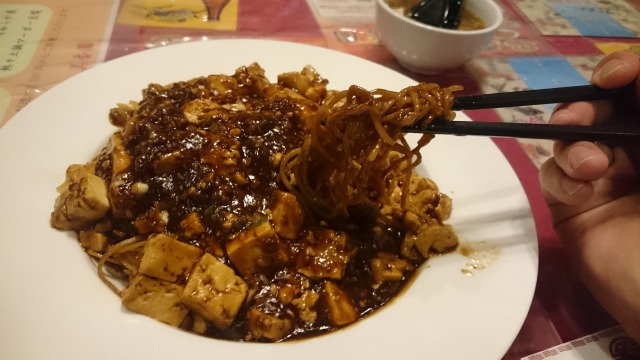 Noodles!
The noodles were a little different to the so called yakisoba noodles, and were fried Chinese noodles!
Crunchy and delicious!
The Mabo soup was made with Japanese pepper, and without any kind of greasiness it was a light side to the main dish.
The chef and owner worked at a hotel in Sendai as the head chef. The taste was that of a real Chinese chef.
Even though it was large in volume, I finished the dish before I knew it.
In total it costed me 890 yen.
Summary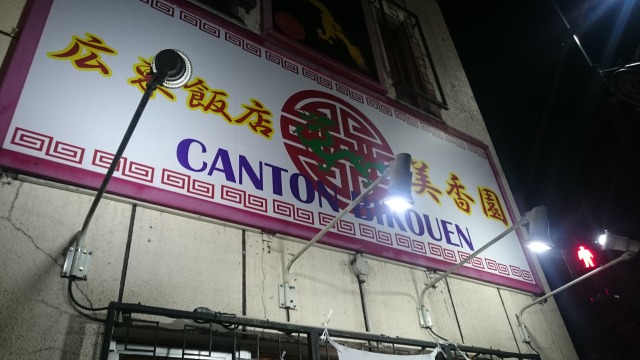 Sendai's famous Mapo Yakisoba has a collection of spices from Japanese pepper, and was a perfect dish for the current and upcoming hot season. There are 46 other shops as of July 2017 that have been approved by the Chinese food association from Miyagi ken. Mapo Yakisoba is a shop dedicated to making Chinese food, so if you are ever in the area, please try some Mapo yakisoba for yourself and compare it to your other experiences.